What is a white label software?

What is GPS fleet tracking?
What is a white label software?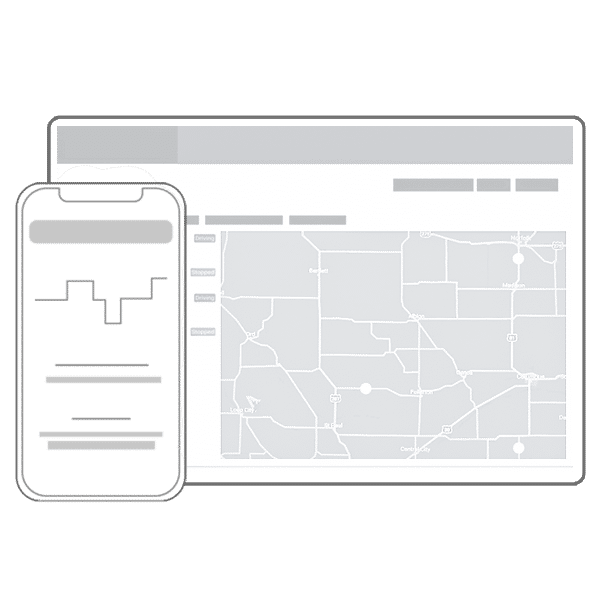 What is a white label software?
White label software refers to a digital product or service that's created and supported by one company but sold by another. White label software is available for purchase without any branding so that the reseller can use their own brand image and logo to offer the software to their customers. White label software solutions are quick and easy to brand and are backed by the manufacturer's expertise.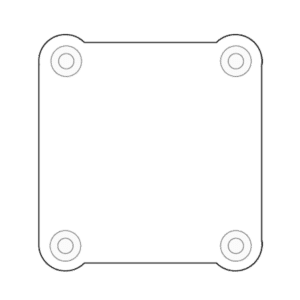 ELDs (Electronic Logging Devices) are mandatory by Transport Canada. They're required to automatically record driving data to manage HOS (Hours Of Service) and RODS (Record Of Duty Status) reports. Most CMV (Commercial Motor Vehicle) drivers in Canada are required to use electronic logbooks.
What is GPS fleet tracking?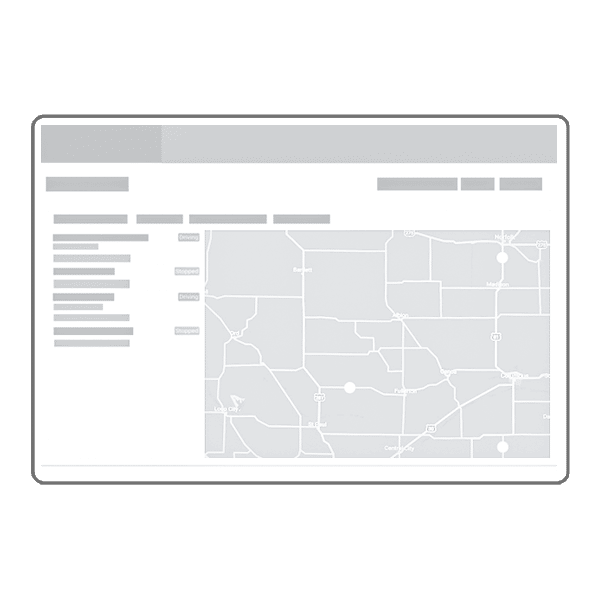 What is GPS fleet tracking?
GPS Fleet Tracking is a system that allows fleet managers and dispatchers to monitor and manage vehicles, equipment, and tools in real-time. GPS tracking systems use telematics technology to collect location data (including GPS coordinates, vehicle speed, fuel level, battery charge, idle time, etc.) in order to optimize their operations efficiency. GPS fleet tracking can help all sorts of industries, including transportation & logistics, distribution, construction, rental industry, and more.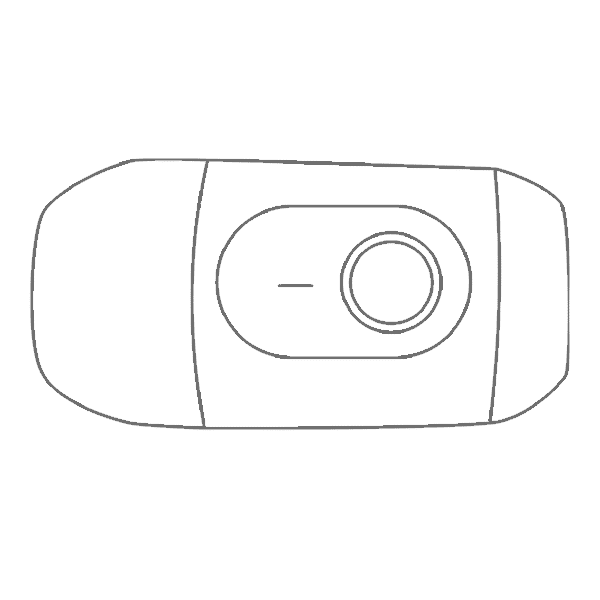 A fleet dashcam is a video camera attached to a vehicle. It automatically records video of accidents, risky events, and even risky driver behavior. Fleet dash cams can help protect CMV drivers, and even protect a business from lawsuits thanks to the video recording evidence.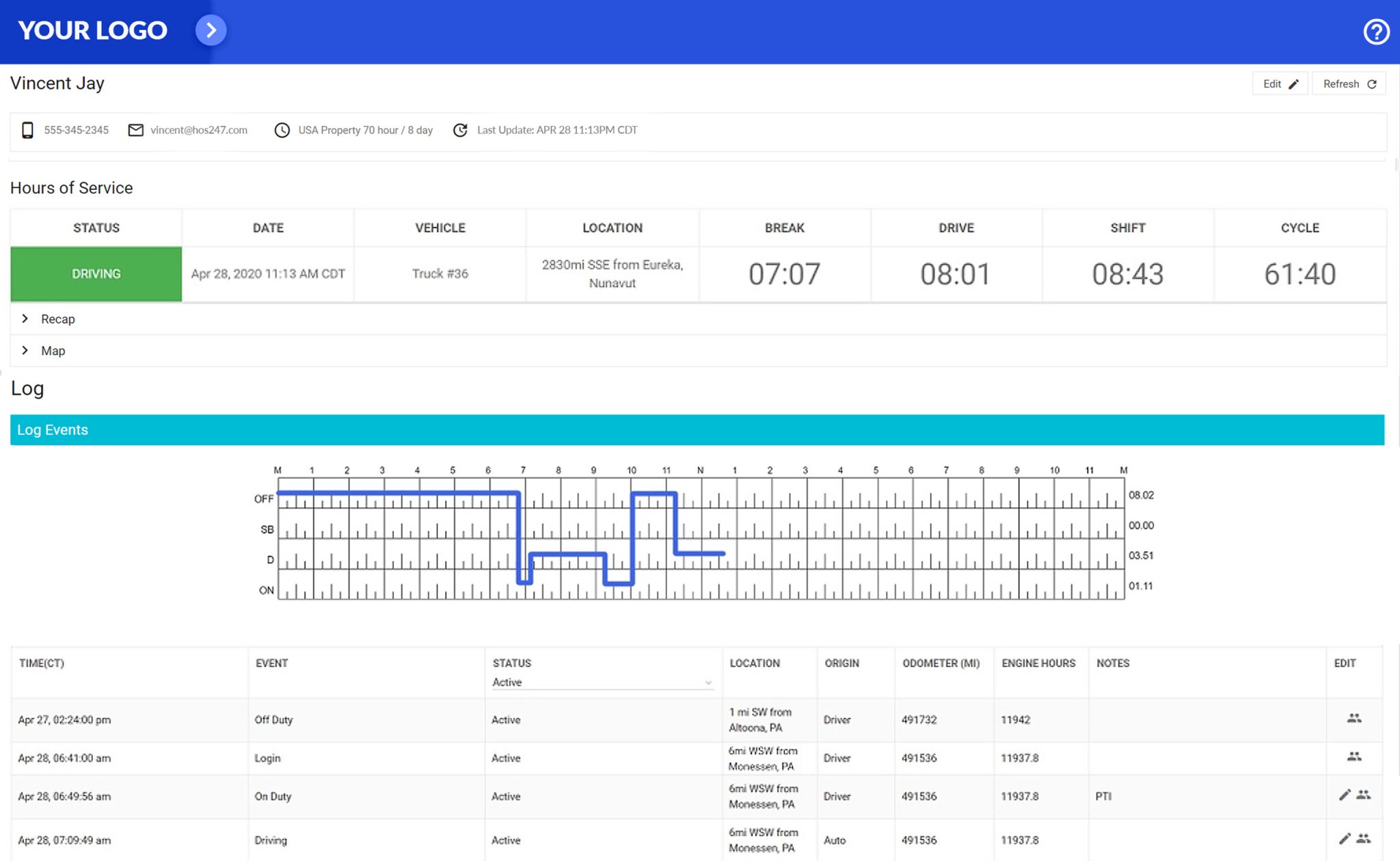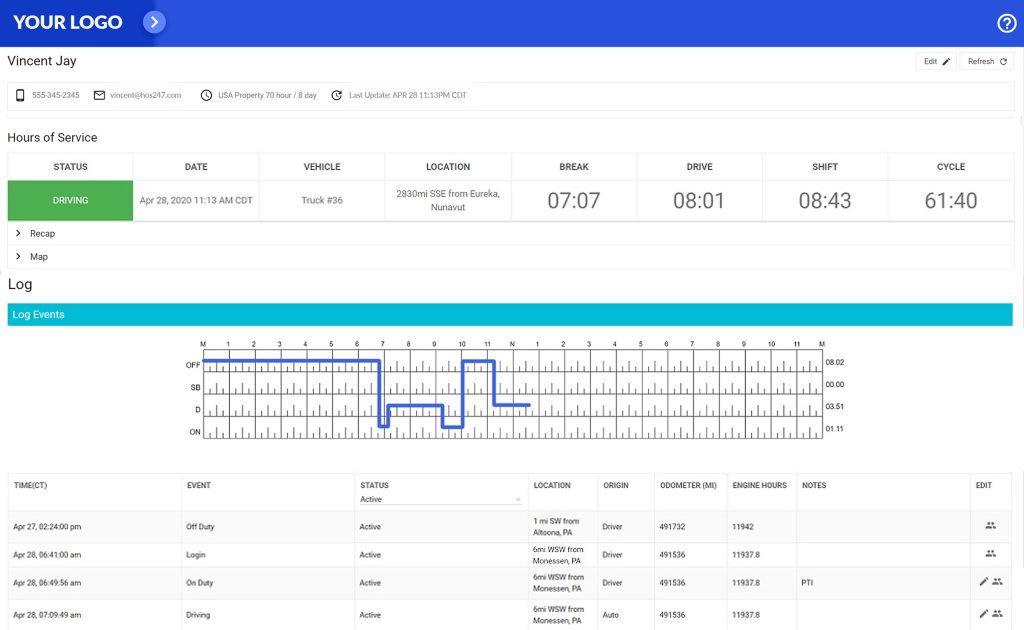 White Label GPS Fleet Tracking
HOS247 white label GPS tracking software solution allows resellers to offer reliable tracking software and hardware options to their clients. Tracking devices can be used with or without ELD which is ideal for mixed fleets. Enable your customers to accurately track vehicles with real-time GPS, get reports on idle time and increase fleet efficiency all under your own brand image! The can also be integrated with a third party telematics or TMS systems.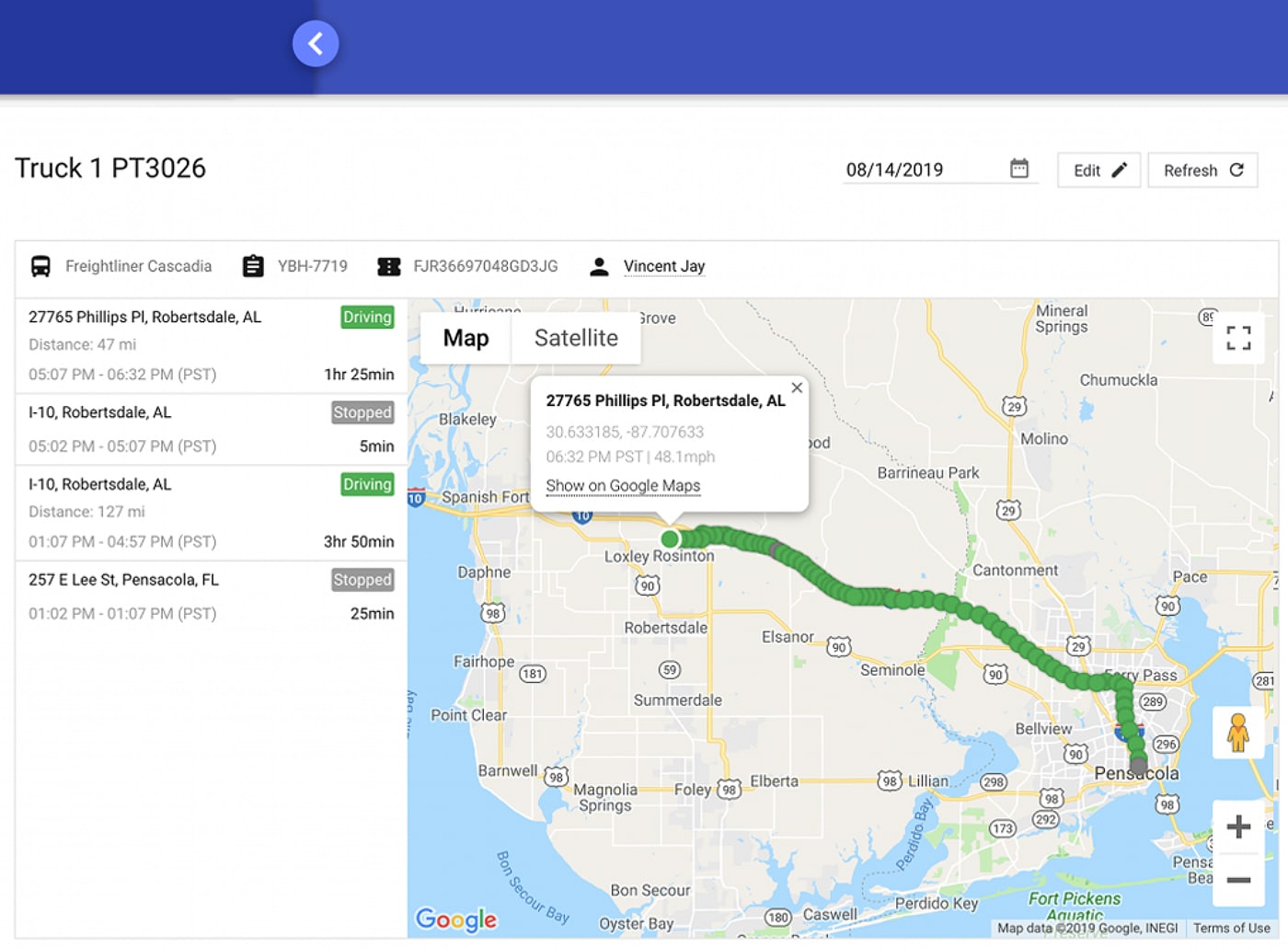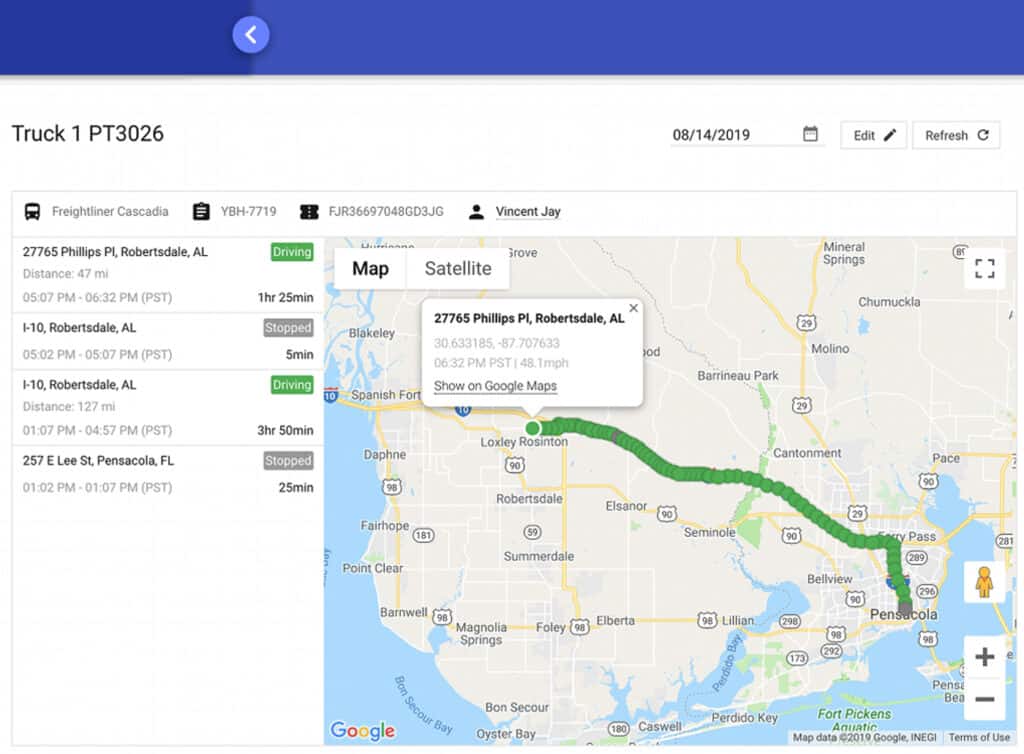 White Label Fleet Dashcam
Increase your clients' safety and help protect their businesses from frivolous lawsuits with a white label fleet dashcam solution. A fleet dashcam can allow them to record accidents, risky events, and risky driver behavior.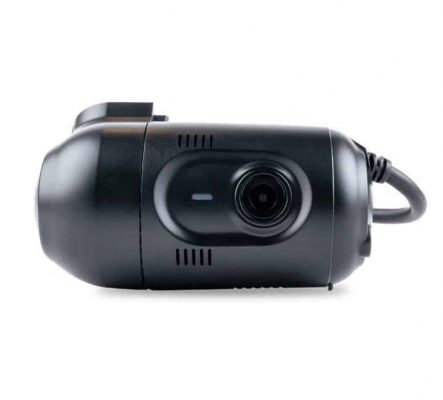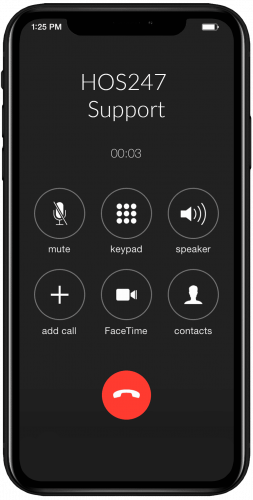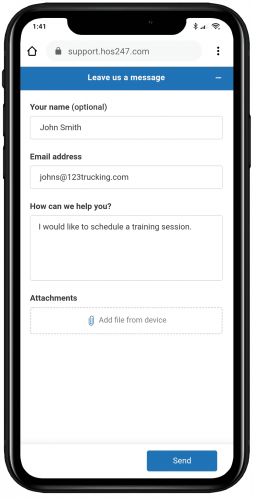 Multi-Channel Support 7 Days A Week
We're available for our resellers 7 days a week through phone, email, online chat, or self-service support center. 
We provide training on how to support your customers. We can help our resellers with installation, onboarding, compliance questions, troubleshooting, and more.
Multilingual Support Team
Our team is composed of multilingual logistics experts. We speak English, Spanish, Russian, and Polish.