What Is the Canadian ELD Mandate?
The Canadian ELD mandate was announced on June 13, 2019, by the Canadian Minister of Transport Marc Garneau and went into effect on June 12, 2021. The progressive enforcement period announced by Canadian authorities was expected to last one year, until June 12, 2022. However, an extension was announced, so no penalties will be imposed on affected carriers and drivers until January 1, 2023. The ELD mandate requires bus drivers and commercial vehicle operators to use an electronic logging device to capture hours of service instead of manually recording them on a paper log. The ELD mandate will help develop a secure work environment for drivers, develop clearer cross-border relations, and create an easier system for tracking and managing records of duty status.
The Canadian ELD mandate aims to increase road safety and save lives by reducing driver fatigue and preventing crashes. It will also save billions of dollars in paperwork expenses and accident reductions. The regulation is projected to result in a wide range of benefits, with an expected annual value of $ 55 million. 
Canada ELD Mandate Deadline
The clock is ticking on the full enforcement of the Canadian ELD mandate enforcement. The implementation of electronic logbooks will provide significant benefits to the drivers and motor carriers, including improved safety, saving time, money, and more. Below is a guide on what the Canada ELD mandate is and how it came to be. Additionally, it will show who it affects, who is exempt, and how it differs from the United States elog legislation.
When Will Electronic Logs Be Mandatory in Canada?
On December 16, 2017, the Government of Canada made a publication in Canada Gazette part I: Volume 151, No. 50 on the intended amendments to the commercial vehicle drivers' HOS regulations.
On June 13, 2019, Transport Canada announced the final ruling for ELD use for bus operators and commercial trucks operating in Canada. The rules stated that the use of electronic logs is compulsory for all commercial motor vehicle drivers who are currently required to maintain paper logs. The electronic logbook device date was set to go into effect on June 12, 2021, but a one-year period of progressive enforcement has been implemented. Later, on March 7, 2022, the CCMTA announced a second delay so that no penalties will be applied until January 1, 2023.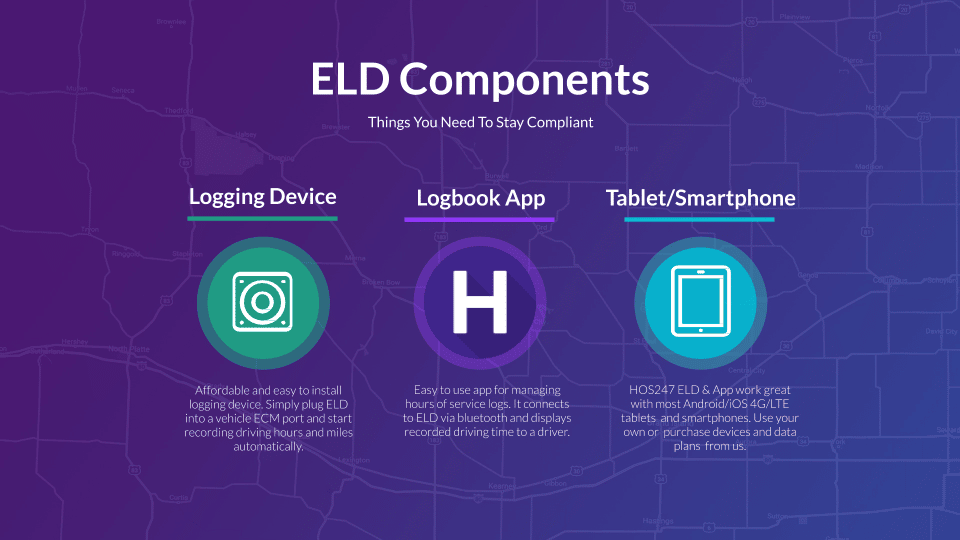 Originally, Transport Canada had included a 2-year grandfather period that allowed the ELD mandate deadline to extend so fleets who must comply could make the switch to e-logs. However, in the recently published regulations, the extension that was to be granted for the Canadian ELD mandate has been eliminated since carriers can achieve compliance by upgrading their existing electronic devices' software instead of replacing the whole unit. The carriers owning ERDs should consult their current providers to confirm the upgrade requirements. In any case, this means there will be no extra time allotted, and all fleets must switch to using certified ELDs by the full enforcement date.
What Is an ELD?
An ELD or electronic logging device refers to a certified device that automatically records the driving time and duty status of commercial motor vehicle drivers. The device is usually synced with an automobile engine and electronically records the miles driven and the movement of the driver. The ELD tracks HOS compliance, which mandates both the trucking companies and drivers to adhere to laid out rules for the health and safety of the people who use the roads. It also removes illegal manipulation and recording errors of driving hours.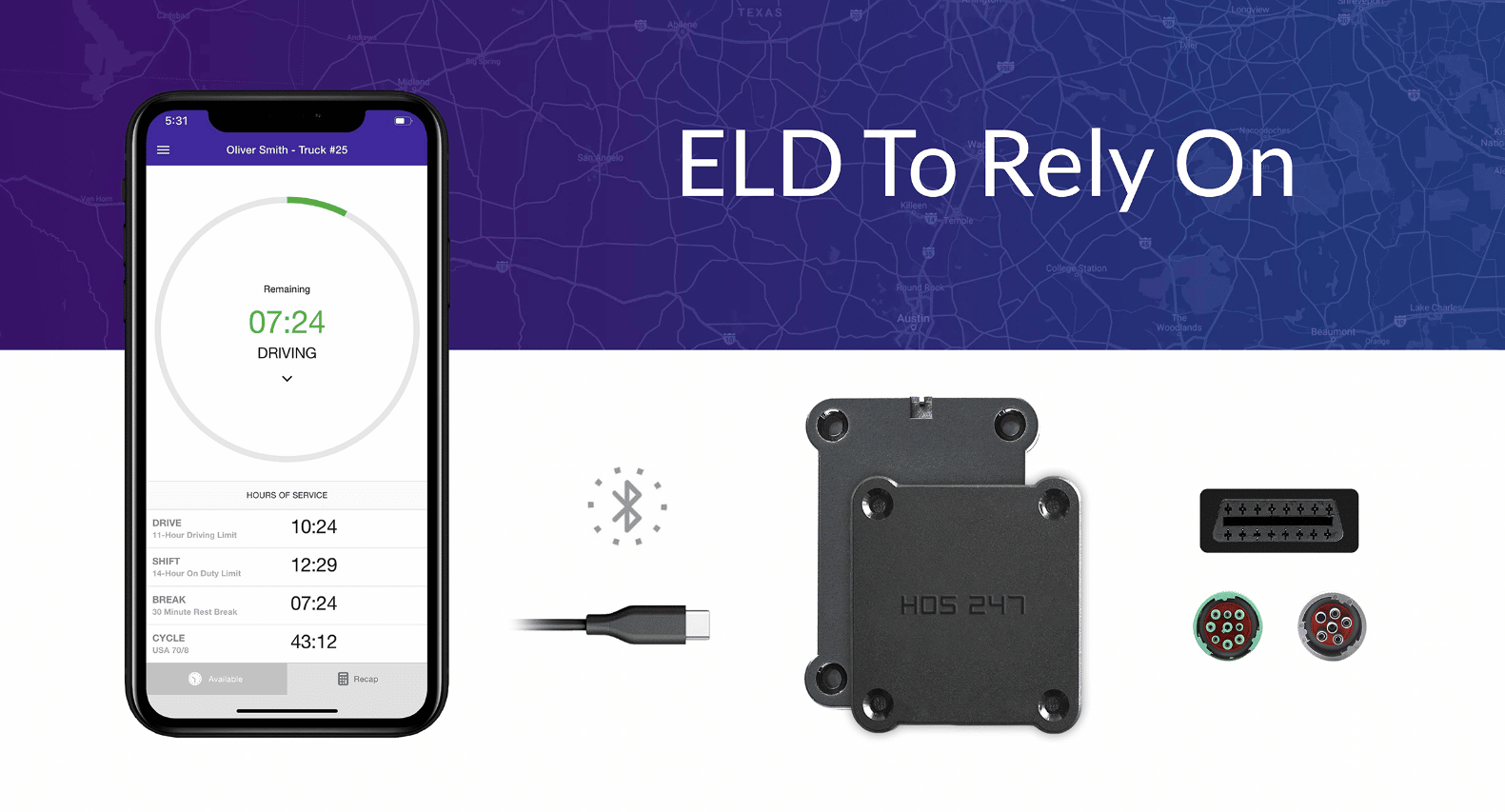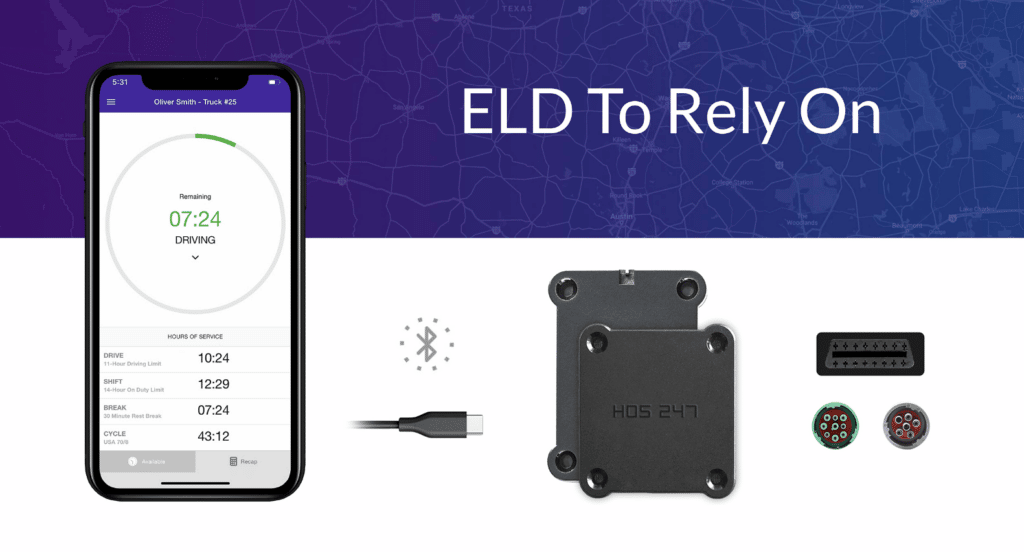 Who is Affected by the Canadian Electronic Logbook Mandate?
The Canadian electronic logbooks dates apply to federally regulated carriers. That accounts for almost 157,500 Canadian drivers who are currently required to maintain paper logs. However, there are a few exemptions.
Canadian ELD Exemptions
The Canada ELD mandate provides some exemptions from commercial motor vehicles' requirement to be equipped with a certified ELD device. There are four main categories as described below.
#1. Vehicles before the year model 2000: All commercial vehicles manufactured before the year 2000 are exempt from the ELD mandate.
#2. Vehicles on a rental agreement of no longer than 30 days: All commercial vehicles that have been rented for thirty days or less—renewal or extensions of the same vehicle's rental do no qualify for the exemption—do not need to follow the ELD rules.
#3. Under specific permit: All motor vehicles operated under a permit from a territorial or provincial hour of service director are also exempt from the e-logs use.
#4. Have a statutory exemption: All commercial vehicles that are operated by a carrier issued with a statutory exemption under the motor vehicle Transport Act do not have to use electronic logbooks.
Differences between the Canadian ELD and United States ELD Mandates
Although the Canada electronic logging device mandate has some similarities to the current United States ELD mandate, the two regulations also differ. Here are some of the major differences between the Canada ELD mandate and its U.S. counterpart.
1. Personal conveyance
One of the key distinctions between both mandates is the way they account for personal conveyance hours. Personal conveyance is the time the driver operates a company vehicle for non-work purposes when off duty. The U.S. ELD has a personal conveyance that has no limitation on time or distance, but the Canada ELD mandate places strict limitations on distance. It allows a personal conveyance limit of 75 kilometers. Once a driver hits this limit, the electronic logging device will force the driver into the driving status and it will be captured as on-duty driving time.
2. Off-duty status
The Canadian and U.S. regulation also vary in how the two countries approach off-duty status. In the U.S., drivers are supposed to take a thirty-minute break after they continuously drive for eight hours. On the other hand, Canadian regulations allow more flexibility as the truckers have 16 hours to complete their work and dedicate two of those hours to off-duty time. The drivers can either divide the two hours into 30-minutes periods, two single hours, or take a break of complete 2-hours at once.
Another difference in their off-duty status approach is that the U.S. strictly requires carriers to take 30-minute off-duty time after every eight hours of movement. While in Canada, off-duty time is not compulsory. Drivers can defer their unused off duty time to the following day.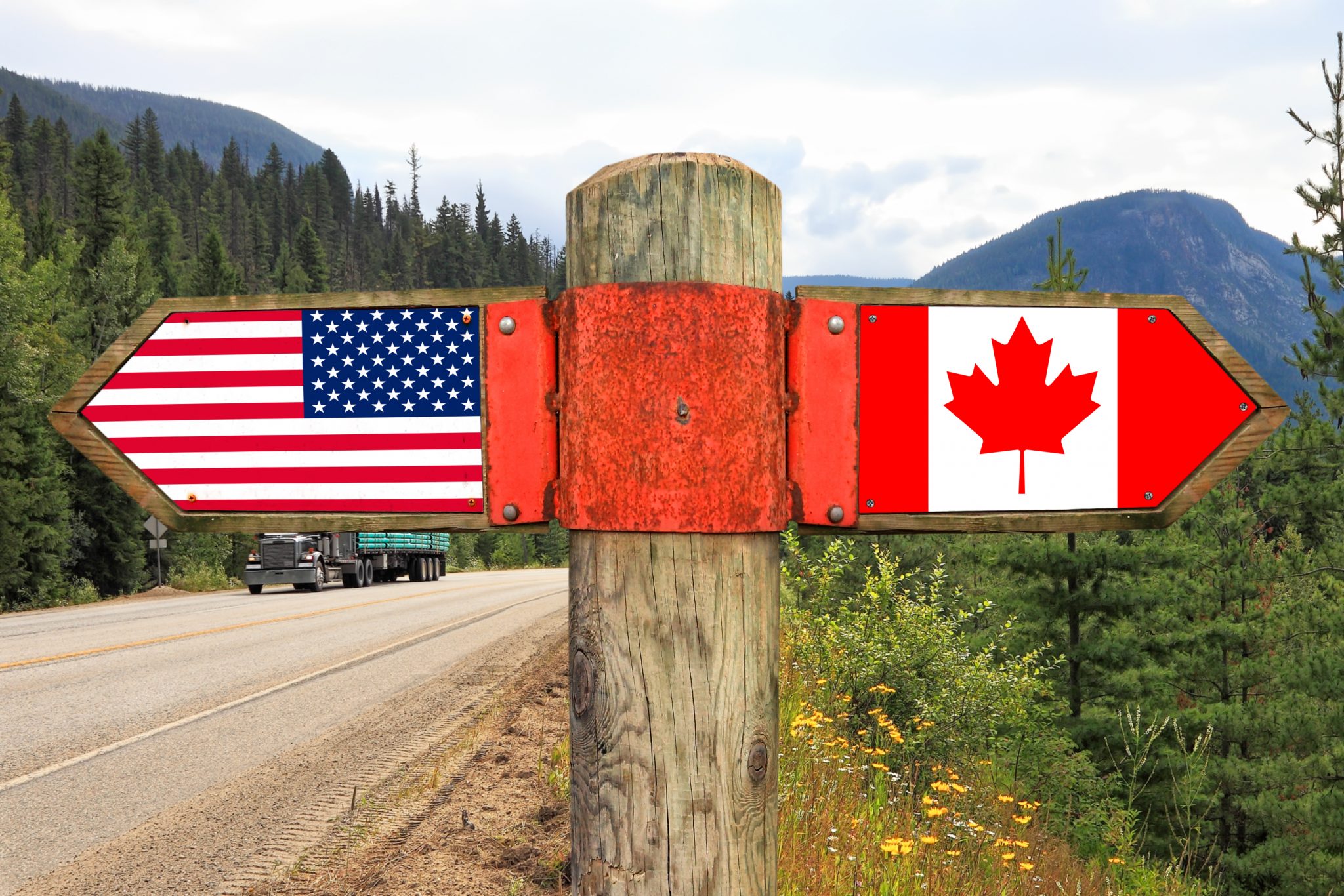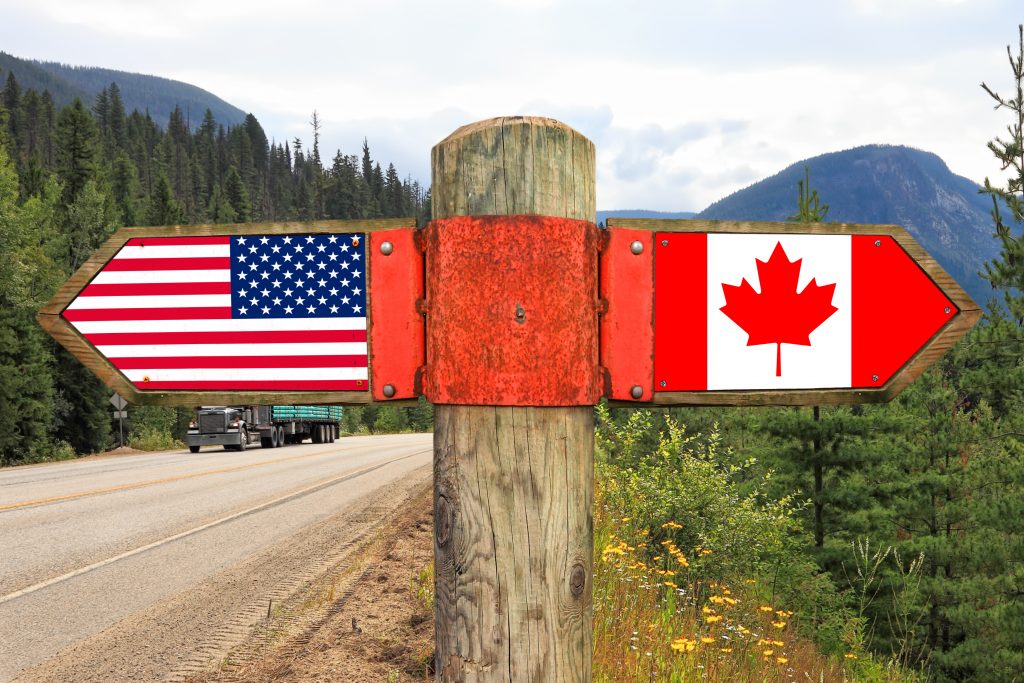 3. Data transfer
The United States and the Canada ELDs mandate also differ in how the devices transfer data. In Canada, drivers will be required to electronically transfer hours of service reports to the officer to a centralized email address. That will reduce ramp-up time and ensure more streamlined inspections.
However, in the U.S., hours of service records are conveyed to the Electronic Record of Duty Status (eRODS) software, a data repository, through four distinct transfer methods, including email, USB, Bluetooth, and wireless web services. ELD providers must support at least two of these methods. From eRODS, DOT officers can access all the data they require for inspections.
4. Third-party certification
Another key difference is the third-party certification. The Canadian ELD mandate requires all ELDs to be third party certified before they hit the market. That streamlines the certification process, limiting the number of ELD providers to eliminate the availability of non-compliant devices.   
On the other hand, in the U.S., the electronic logging devices are self-certified by the manufacturers. They should meet the requirements of stated by the law and they register with the FMCSA. U.S. carriers need to carry out detailed research on elog supplies to ensure compliance since inclusion in the list is not necessarily a guarantee. 
5. Use during malfunction
In the U.S., if the electronic logging device fails or malfunctions, the driver can record the hours of service manually on a paper log for at most eight days, while Canadian drivers can use paper logs in the event of the device's failure for a maximum of 14 days.
6. Grandfather period
The grandfathering period refers to the period granted to people and entities to follow the old regulations before fully implementing the new rules. In Canada, Transport Canada had originally announced a 2-year grandfathering in a Gazette published in December 2017. Later on, the transitional period granted was eliminated because the upgrades can be done quickly. That means all carriers using ERDs must have transitioned to ELDs by June 12, 2022. In the U.S., the FMCSA granted a 2-year grandfather period ending December 16, 2019, to all carriers using ERD (Electronic Recording Devices) to transition to ELDs.
7. Record of the driver's remaining time and special cases
The Canadian regulation requires an electronic logging device to display the total amount of remaining driving time left either in minutes or hours before the next break. Also, electronic logbooks must support HOS regulations, such as deferral, off-duty, hostile driving conditions, and many others. That is not the case in the United States regulations.
Conclusion
The effective date on which Canada will fully enforce the ELD mandate is January 1, 2023. It will involve a transition of all commercial vehicle operators and bus drivers from recording their hours of service manually in a paper log to using electronic device logs. Therefore, it is the responsibility of Canadian carriers to acquire an ELD before that date to meet compliance. HOS247 offers one of the best ELD solutions on the market for any size fleet, from large carriers and small owner-operators, in both Canada and the United States.
"Awesome. Easy to install and use. Top notch customer service! I recommend it to everyone."


"Great company to deal with. The support team is very responsive and competent. They provided a great deal of education for our company."

"Customer service is great. They helped me to set up everything and showed how to edit my logs. Thank you."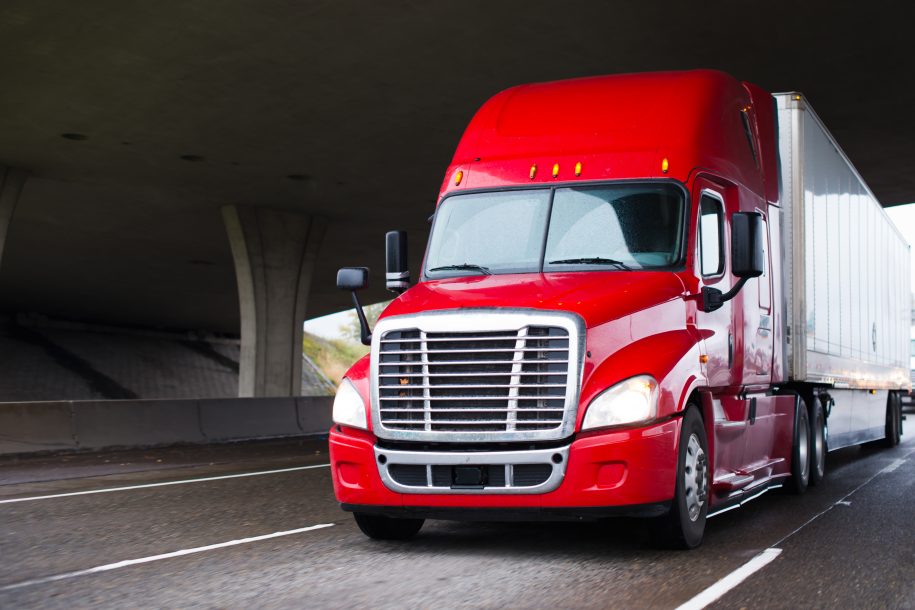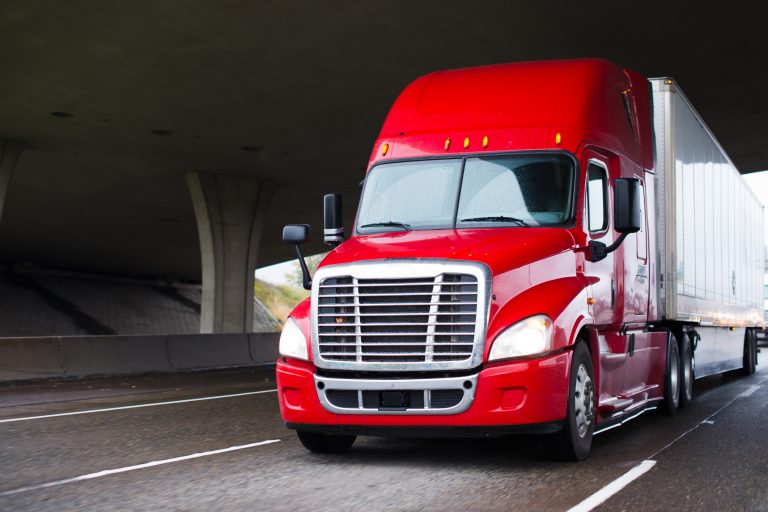 ELD Mandate Updates
Transport Canada released the final ELD Mandate rules through the Canada Gazette on June 13, 2019, which came into effect on June 12, 2021, and will be fully enforced beginning January 1, 2023. While Canada ELD rules have set the
Read More »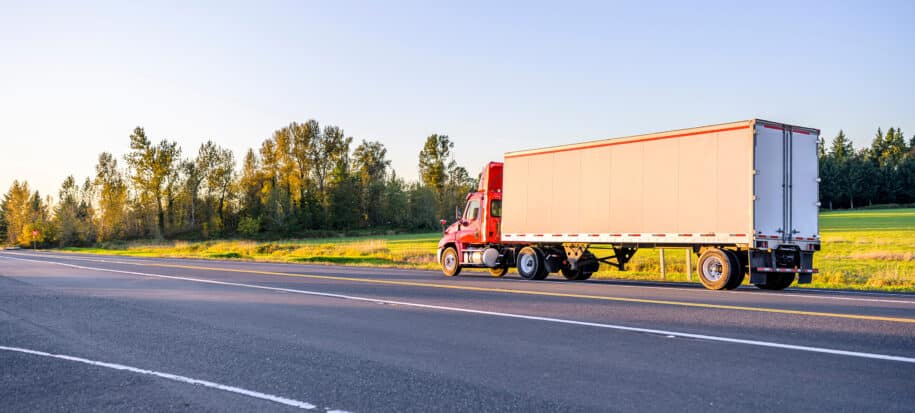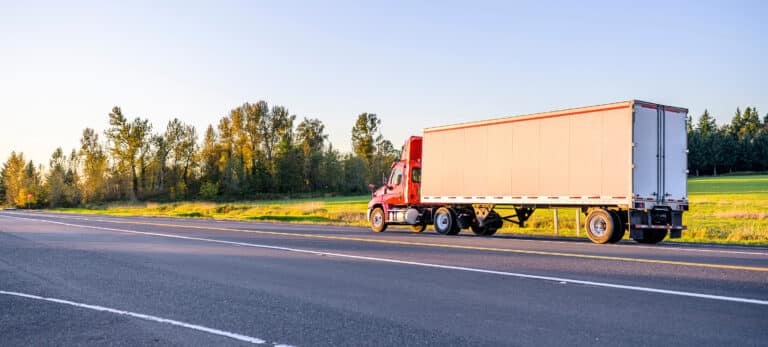 ELD Services & Devices
According to the ELD mandate, published in the Canada Gazette and enforced by Transport Canada, commercial vehicle drivers must use approved electronic logging devices instead of paper logs to keep records of duty status come January 1, 2023. This includes
Read More »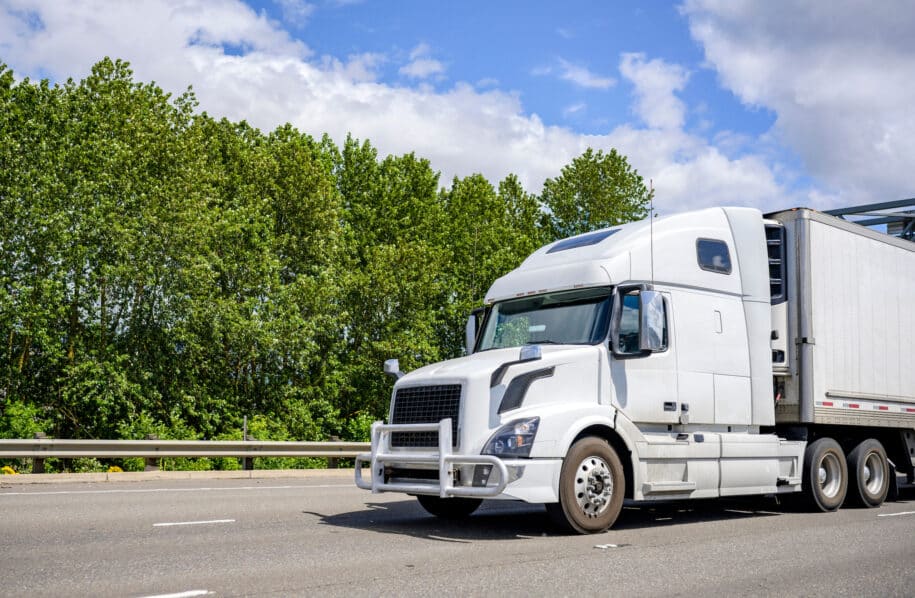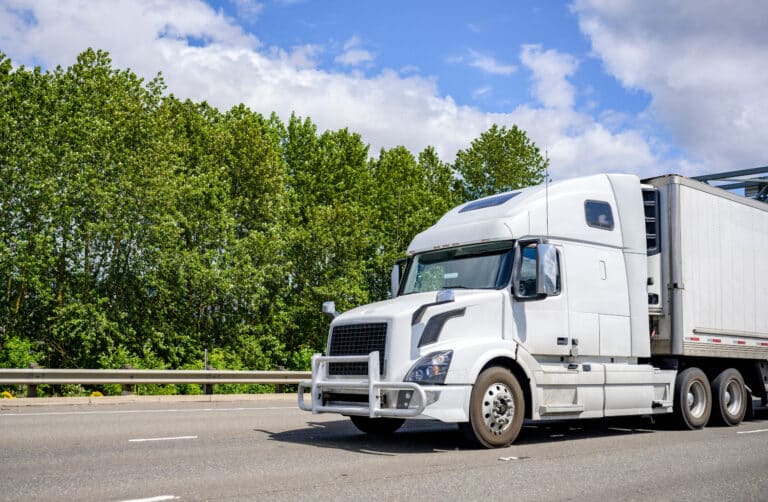 ELD Services & Devices
HOS ELD Logbook for Truckers in Canada The new federal mandate for the use of HOS ELDs will help keep drivers compliant with driving and on-duty time limits. Driver fatigue has proven to cause accidents and losses—human, material, and economic.
Read More »