There's an old saying that goes "trucking ain't easy". However, with CDL electronic logs, logistics operations in trucking can drastically improve for commercial drivers, fleet managers, and owner-operators. The right electronic logging device can help by automatically recording hours of service, ensuring vehicle safety with GPS tracking, and providing violation alerts, vehicle diagnostics, and more. Commercial driver electronic logs have many features that can save time and money for trucking professionals. 
What Are CDL Electronic Logs? 
CDL stands for commercial drivers license, and it is required to operate large and heavy vehicles for commercial purposes. Almost all commercial drivers will be required to use elogs ome January 1, 2023 to comply with hours of service regulations mandated by Transport Canada. Elogs and CDL electronic logs are other terms to refer to an electronic logging device, which is used to automatically capture HOS information and driving time records for any CMV fleet. The data provided by an ELD includes:
Compliance reports regarding drivers' HOS.
Electronic DVIRs (Driver Vehicle Inspection Reports).
Visibility of the CMV fleet with real-time data and notifications.
Vehicle diagnostics and fault code detections for maintenance planning purposes.
Electronic logging devices help ensure the visibility of an entire fleet, provide vehicle's engine data, how many miles any given vehicle has traveled, the time each break lasted for while on route, and in some cases even provide real-time GPS tracking.
How the Right ELD Solution Can Make Life Easier 
Truck drivers, fleet managers, and owner-operators know that elogs will be a legal requirement. But what might be fresh news to any of them is that finding the right ELD solution can help facilitate many aspects of the trucking business and help increase profitability. For example, an electronic logbook malfunction might leave truck drivers unable to complete trips, cemented to a particular spot until they can reach customer support. If the issue is not resolved, it might lead to complicated compliance issues and costly fines. Owner-operators might find themselves buried under piles of paperwork while trying to simplify operations and reduce costs. On the other hand, the right CDL electronic log can help businesses by:
Increasing safety. Reduced driver fatigue helps avoid accidents and save lives.
Simplifying RODS (records of duty status). Free up time to focus on innovation and other operations improvements.
Reducing audit risks. Elogs minimize human errors and eliminate tampering, making compliance more accessible.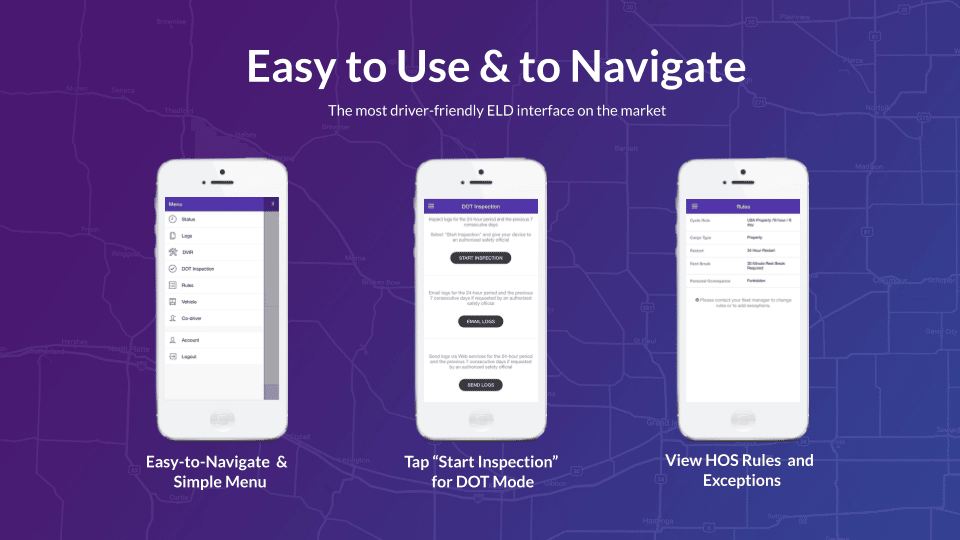 HOS247 Commercial Driver Logs
We understand how important it is for anyone in the trucking industry to stay operational. The business needs to "keep on trucking", so to speak. This is why we focus on providing the features you need for your fleet to stay efficient and compliant. Here are some of the key features provided by HOS247 CDL elogs:
Automatic HOS tracking, which makes it simple and easy to adhere to HOS regulations. 
Inspection Mode and compliance monitoring.
Electronic DVIRs.
IFTA calculations to facilitate tax reporting.
Vehicle diagnostics with fault code detection.
Real-time data that can be used to increase fleet operations efficiency.
Aside from these features, HOS247 also offers the following benefits.
GPS Fleet Tracking 
GPS fleet tracking is offered as an add-on to our ELD. This provides a full solution with advanced real-time GPS tracking powered by 4G LTE Technology. GPS tracking can provide faster connectivity, increased fuel efficiency, accurate location-based information, and vehicle security. 
Reliable Hardware
We've always focused on reliability. Our hardware was strategically chosen to prevent breakdowns in the middle of a drive. In case something were to happen, our high-quality support is always there to help.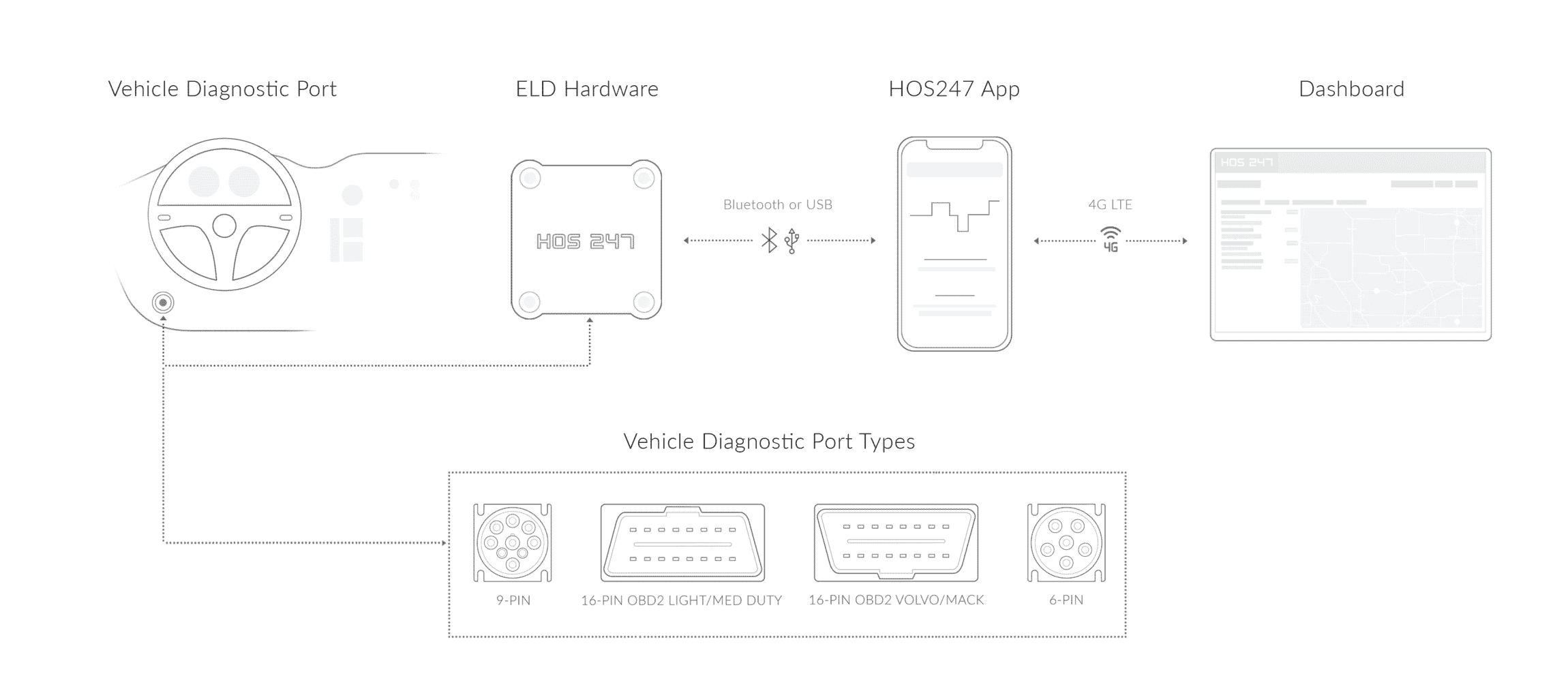 No Hidden Costs
Our pricing options are displayed upfront. And for us, it doesn't matter if it's just one vehicle or an entire fleet composed of 500 trucks. 
No Long-Term Contracts
We don't push our clients to sign long-term, lock-in contracts. They are free to cancel at any moment if they aren't satisfied with our solution. Fleet managers, owner-operators, and truck drivers can test the electronic logbook for 14 days. If they are not happy with it, they can return it within that time without any hassle. 
Top-Rated, Multilingual Customer Support
We are available to help seven days a week with any issues that may arise. Our support team is made up of multilingual experts that speak English, Spanish, Polish, and Russian. Our customer support has been rated one of the top on the market thanks to its reliability and dedication.
Why Choose HOS247
HOS247 logbooks can help commercial drivers and managers improve their operational efficiency, reduce their costs, and increase overall safety. They keep fleets compliant while aiding in maintenance and improvement opportunities. The right commercial driver electronic logs solution should have reliable hardware, easy-to-use software, and a stable connection you can always count on. Elogs should help streamline fleet operations and optimize management processes. There should be no hidden or "surprise" costs that only set you back and dampen customer experience. And, should something fail, providers should make first-class customer support available. This is everything HOS247 provides in our top-rated ELD solution. 

About the ELD Mandate
The ELD mandate is a federal government regulation in Canada. It specifies that operators of commercial motor vehicles will be required to use electronic logging devices to keep RODS. These devices record data related to vehicle operations and driver activity in order to track hours of service.
Drivers engaging in interprovincial commerce will have to comply with this law come January 1, 2023, unless they fall into an exemption category, while drivers operating within a province are subject to that province's authority and regulations.
Canadian ELD Mandate Compliance Timeline
December 16, 2017. The regulations amending HOS regulations, including the mandate to use electronic logging devices, are published in the Canada Gazette.
June 13, 2019. The final ELD rule is announced.
June 12, 2021. The ELD mandate officially comes into effect. However, a one-year progressive enforcement period is implemented to raise awareness and educate the public.
March 7, 2022. The CCMTA announced an extension of the progressive enforcement period. June 12, 2022 is no longer the full enforcement deadline.
January 1, 2023. Full compliance is expected by this date. Commercial motor vehicle drivers must use elogs unless exempt. Noncompliance will lead to penalties.
"Awesome. Easy to install and use. Top notch customer service! I recommend it to everyone."


"Great company to deal with. The support team is very responsive and competent. They provided a great deal of education for our company."

"Customer service is great. They helped me to set up everything and showed how to edit my logs. Thank you."




Fleet Management Systems & Features
Fleet managers have a monumental responsibility in the trucking industry. Their job is multifaceted and complex, and a reliable fleet management vehicle tracking system is one of the best ways to streamline it. This article will look at the positive
Read More »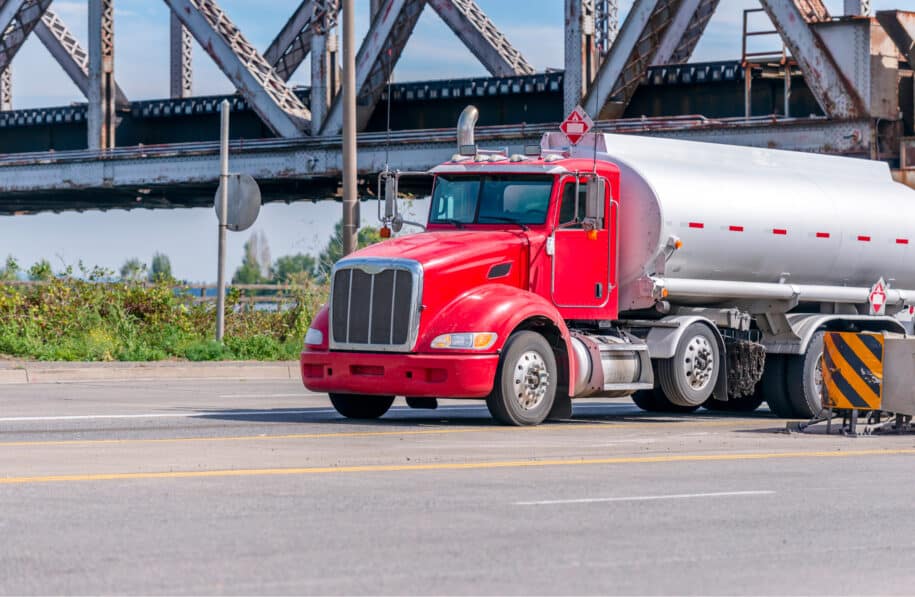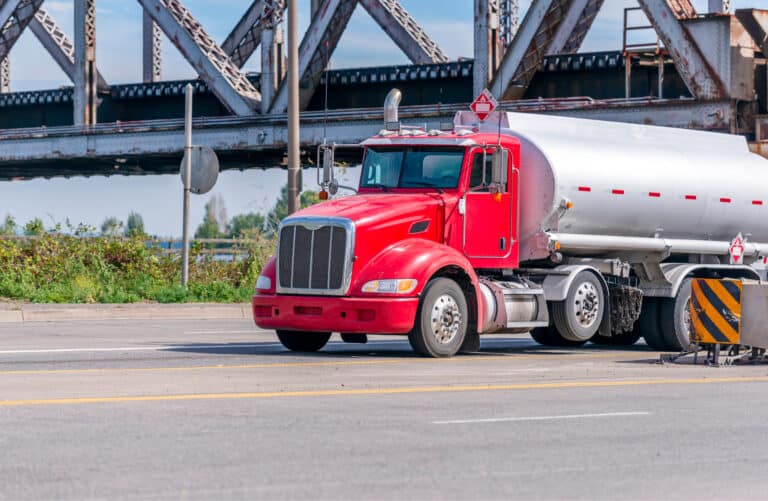 ELD Reviews
The main requirement for any electronic logging device is compliance with Transport Canada's ELD mandate. However, there are many other factors that turn out to be crucial when looking for a reliable provider. In this article, we discuss some red
Read More »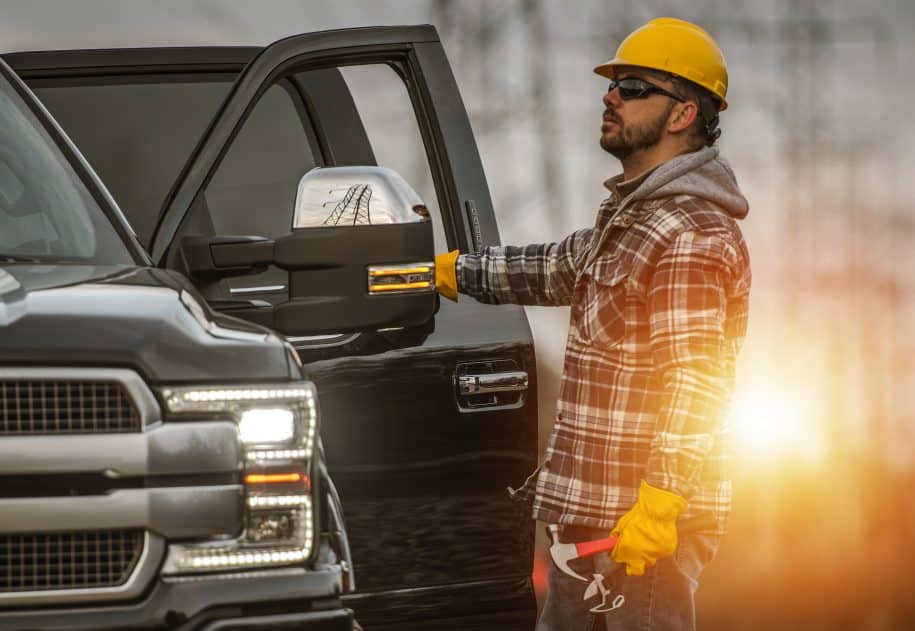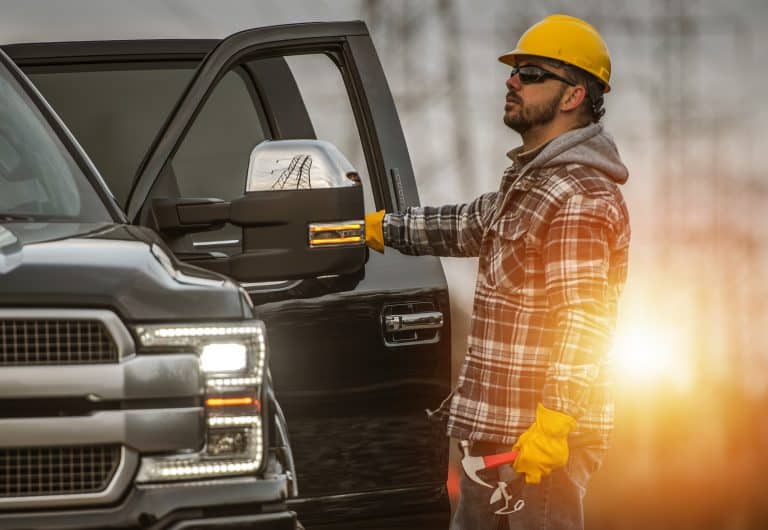 ELD Services & Devices
All applicable hotshot drivers and carriers must comply with the Canadian ELD mandate. Drivers should be aware of their responsibility to keep Records of Duty Status (RODS), electronic logs, and maintain their electronic logging devices (ELD). Canada's Minister for Transport
Read More »