The newly implemented ELD mandate has significantly changed how truckers deal with commercial driver log book rules in Canada. Paper logs were replaced by electronic logging devices to record driving activity more accurately by synchronizing directly with the vehicle's engine. Besides driving time, electronic logbooks also provide information that can be used by fleet managers to identify areas of opportunity and optimize operational processes.
Automatic notifications sent by the system help drivers avoid HOS violations and expensive fines, and most logbooks will offer features to improve fleet visibility, manage maintenance, reduce fuel waste, and more. In this article, we will touch upon the legal aspects of the ELD mandate in Canada, discussing commercial driver log book rules in detail and how a reliable electronic logbook can help your business. Let's start with the main requirements of the elog rule.
Key Requirements of the ELD Mandate 
The federal ELD law requires drivers of property- and passenger-carrier vehicles to keep their records of duty status using electronic logging devices. These commercial driver log book rules apply to most CMV operators. However, under certain conditions, the mandate allows exemptions to the rule for:
Drivers of vehicles manufactured before 2000. 
Drivers who operate under a rental agreement no longer than 30 days that is not extended for the same vehicle.
Motor carriers who operate under a federal permit issued by a provincial director.
Motor carriers who operate under an exemption granted under section 16 of the Motor Vehicle Transport Act.
Drivers who operate within 160 km of a driver's home terminal and return to the same terminal each day. 
The rule also establishes standards for ELDs. In order to comply with the mandate, providers must be certified by a third party who must inspect devices according to an established procedure to ensure they meet the standards set by the Canadian government. Even though the third-party certification process reduces the risks of electronic logging devices being non-compliant, there is still a difference in functionality, customer service and pricing between ELD solutions. If you are looking for a reliable elog to help you achieve your business goals, we present HOS247 in the next section.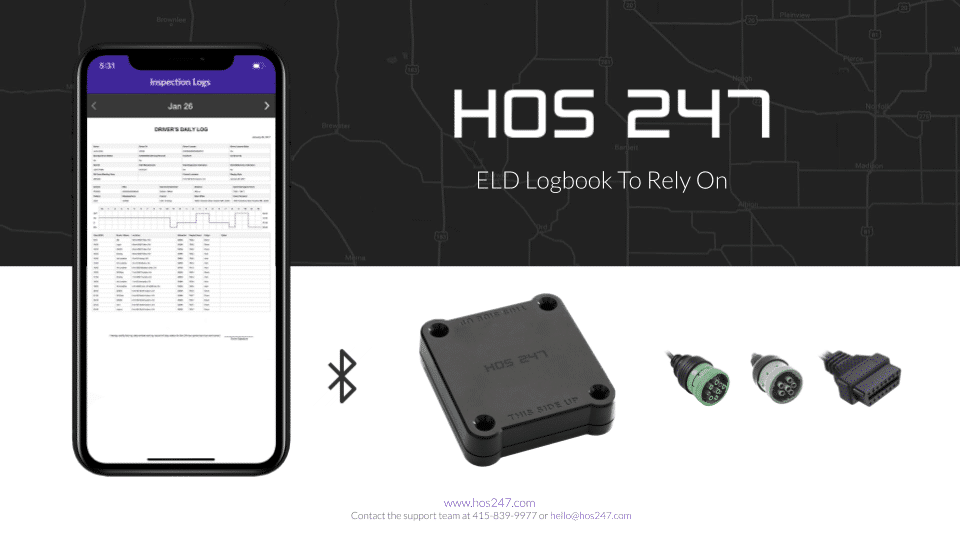 HOS247 ELD for Commercial Drivers
HOS247 is a top-rated provider that offers a high-quality ELD solution, top-rated by truckers on Google Play and the Apple App Store. What distinguishes HOS247 from other providers is our customer-centered approach that allows our clients to get maximum benefits from the solution. Here are the characteristics that define the HOS247 electronic logging device:
Top-rated customer support. Hanging on the phone for hours is one of the most frustrating experiences a driver can have when trying to solve a problem with their elogs. No matter how straightforward the system is, there will be reasons customers need assistance with technical or compliance issues and will need to speak with someone qualified. The HOS247 service is backed up by accessible multilingual support agents available seven days a week. Our experts will help you troubleshoot, solve doubts about commercial driver log book rules and provide all the necessary instructions to make the use of the system as smooth as possible. Thanks to our callback policy, no customer will be left unattended: if the call drops, we will call you back immediately. 
High-quality hardware. HOS247 offers dependable hardware for every commercial truck vehicle in your fleet. The devices are easy to install and are compatible with different vehicle classes. The HOS247 hardware has a warranty: we offer a free replacement if the product presents malfunctions within the first year of service. 
Straightforward software. Our app has a friendly interface so drivers can manage their logs with a few clicks. Fleet managers can obtain drivers' HOS information and can analyze the metrics collected by the system via the online portal.
Flexible customer policies. At HOS247, we have developed a system to accommodate different businesses' needs. Instead of long-term contracts, we offer monthly or yearly subscriptions that can be scaled or canceled at any time without hassle. Our trial period allows potential clients to test the system for two-weeks with the option to receive a refund if they are not satisfied. Also, HOS247 pricing is always transparent; our services have no hidden fees.
Additional features. The HOS247 ELD can be paired with extra features such as real-time GPS tracking, idle reporting, IFTA calculations, fleet maintenance, and vehicle diagnostics. These digital tools help significantly reduce the cost of operations, facilitate administrative processes, optimize dispatch tasks, and boost operational productivity.
HOS247 ELD Supports Current Commercial Driver Log Book Rules
Commercial driver log book rules regulate the way truckers keep records of their on-duty and off-duty time to improve compliance with HOS limits. On-duty includes the following activities: driving time, dispatch (loading, unloading, supervising), inspection, truck service, and repair, driver's training, and paperwork for shipments. A period when a driver is free of work activities is called off duty. Drivers must have a minimum of 10 hours off-duty every day. In Canada, off-duty time can be broken up loosely within a 16-hour work window, and unused off-duty time can be deferred to the next day.
According to commercial driving rules established by the authorities, Canadian HOS rules support two cycles. Cycle 1 follows a 7-day schedule with a required 36 consecutive hour off-duty reset period. While cycle 2 has a 14-day schedule with a required 72 consecutive hour off-duty reset period. In Canada, commercial driver log book rules also depend on the geographical aspect. The 60th parallel is a reference point for Canadian HOS commercial driving regulations as it's considered the boundary between Canada South and Canada North that have different HOS hours.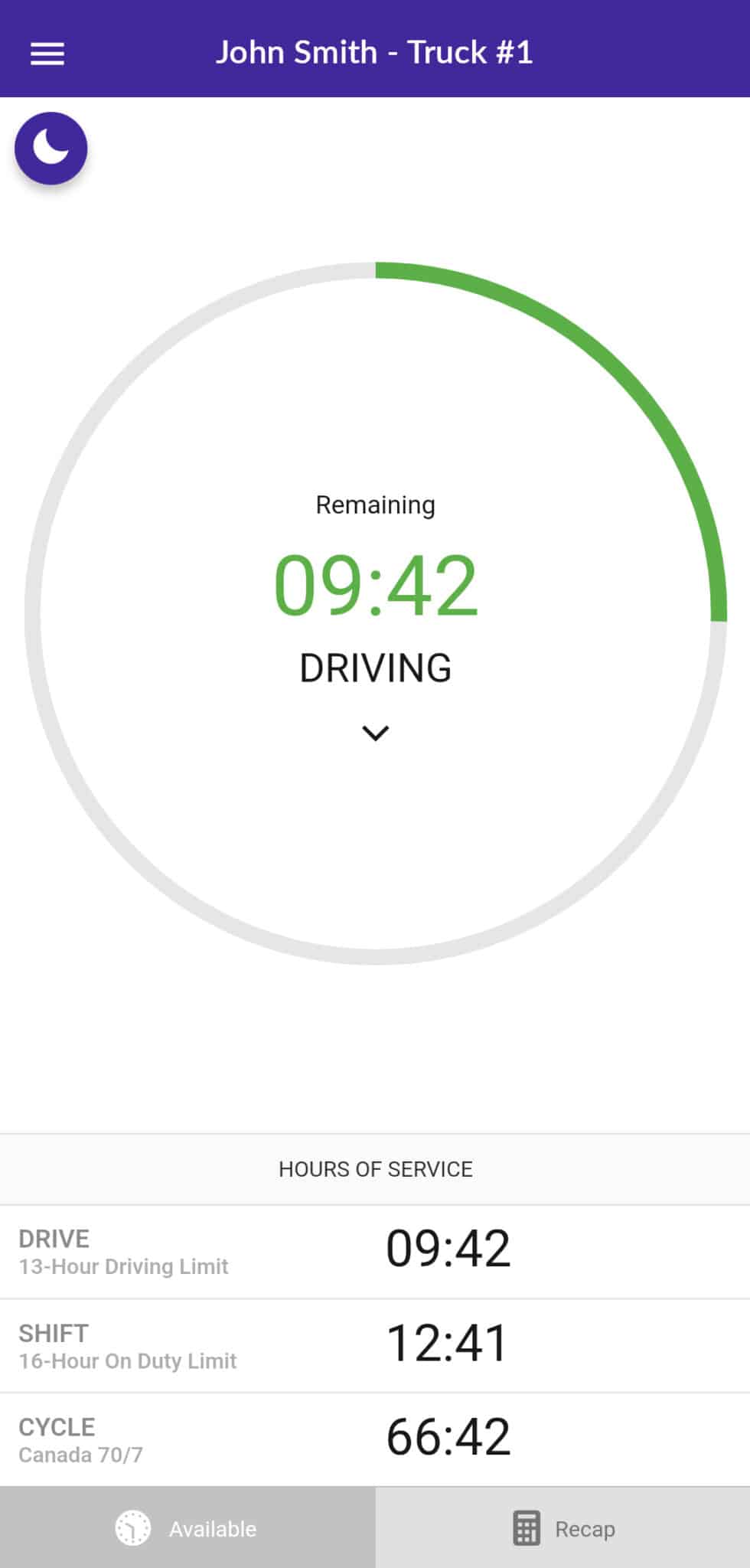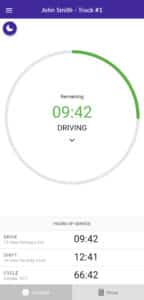 Driving Limit
In Southern Canada, operators are limited to a maximum of 13 hours of driving in one day, while in the North, operators' hours are extended to a maximum 15 hours driving. 
On-Duty Limit
In the South, operators are not allowed to drive after accumulating 14 hours on-duty in one day, while the limit in the North is 18 hours on-duty in a shift. 
Shift/Workday Limit 
Operators driving in the Southern part of Canada, can't operate after 16 consecutive hours have elapsed in a shift. In Canada North this limit is 20 consecutive hours.
Off-Duty
Drivers in Canada are required to take a certain amount of mandatory off-duty time, depending on how long they were on shift. After a 16-hour work day they must take a full 8 consecutive hours off-duty. Off-duty time can be spread throughout the day in blocks greater than 30 minutes each. 
Ways ELDs Can Help Your Business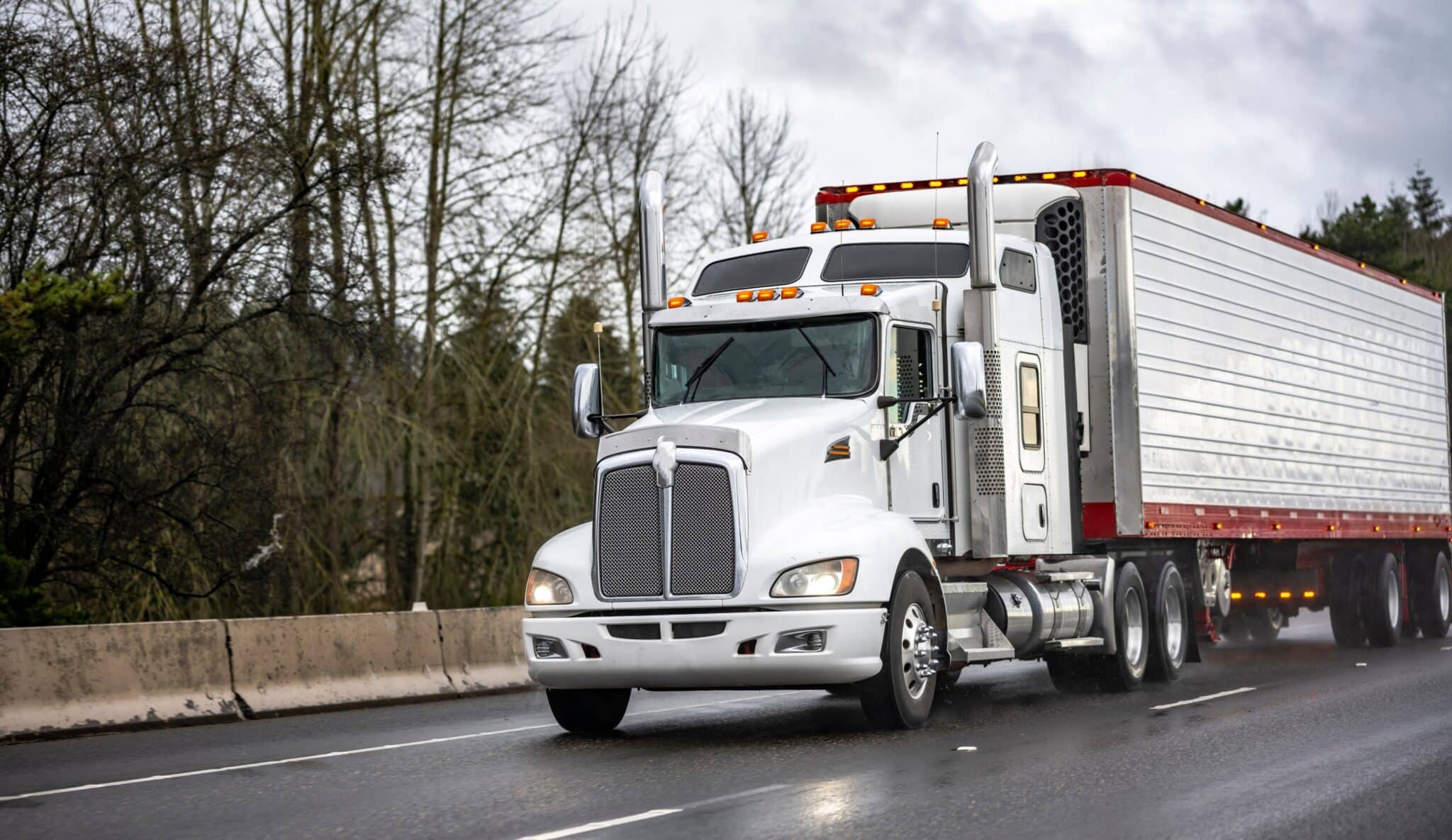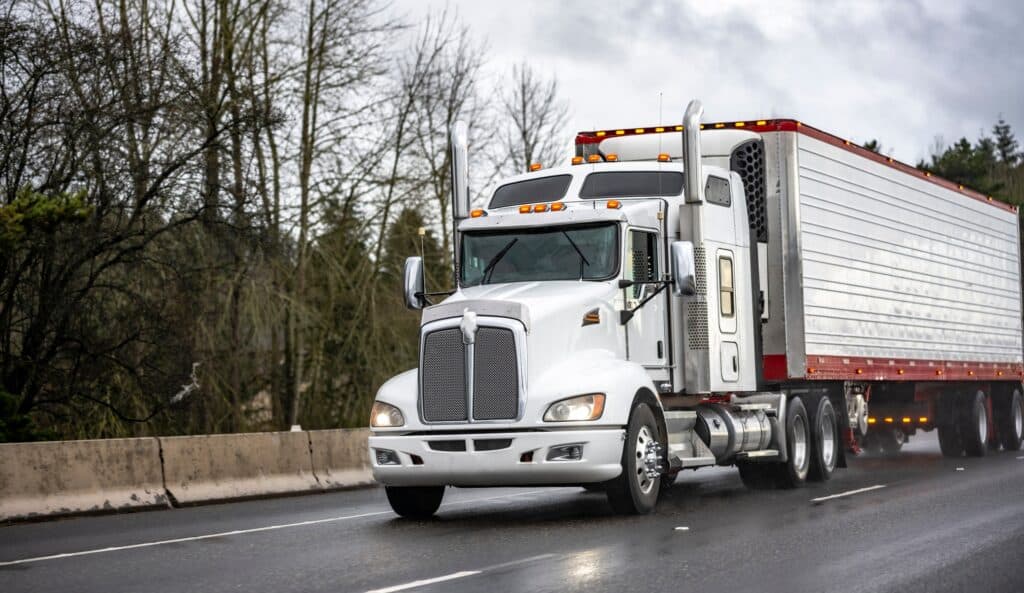 ELDs help motor carriers achieve compliance with the mandate by keeping accurate HOS records, automating log management and creating reports for roadside officials. Additionally, the data collected by an ELD can be used by truckers to optimize operations and improve productivity. These are some of the benefits of electronic logbooks: 
Automated IFTA calculations. By automating the proportion of fuel taxes to be paid per jurisdiction, elogs help motor carriers reduce administrative burden. 
Reducing liabilities. The data recorded by ELDs can be presented as evidence to protect drivers from false claims.
Lower insurance premiums. Insurance companies offer better rates to companies using electronic logging devices, as they have been proven to reduce accidents. 
Better CSA scores. A reliable electronic logbook helps motor carriers avoid violations of commercial driving regulations, improving their company's CSA scores, which results in better business opportunities.
Enjoy these and many other benefits with the HOS274 ELD.
"Awesome. Easy to install and use. Top notch customer service! I recommend it to everyone."


"Great company to deal with. The support team is very responsive and competent. They provided a great deal of education for our company."

"Customer service is great. They helped me to set up everything and showed how to edit my logs. Thank you."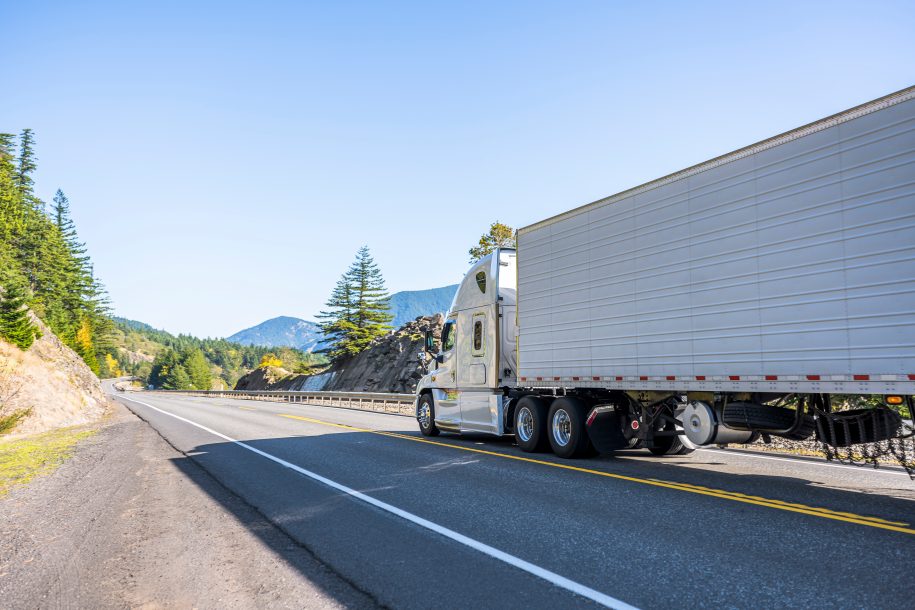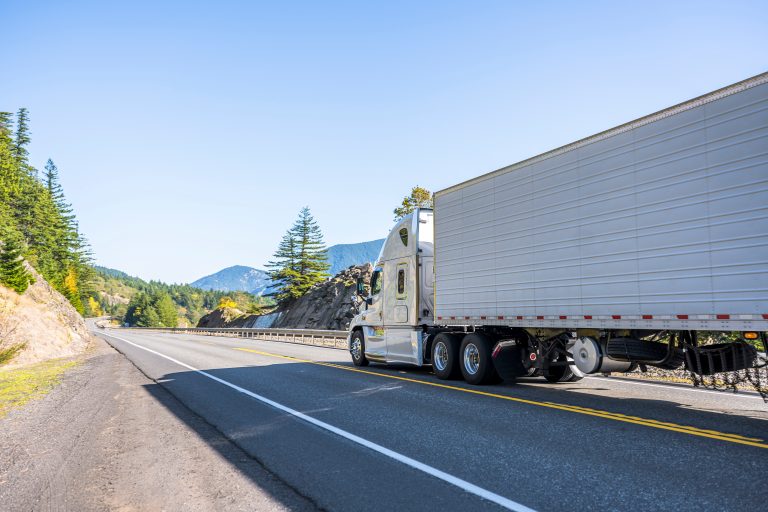 ELD Services & Devices
Trucking businesses will have to rely on ELD providers to stay Transport Canada compliant once the ELD mandate is in full enforcement. That is why choosing a reputable company with an efficient electronic log book for sale is so important.
Read More »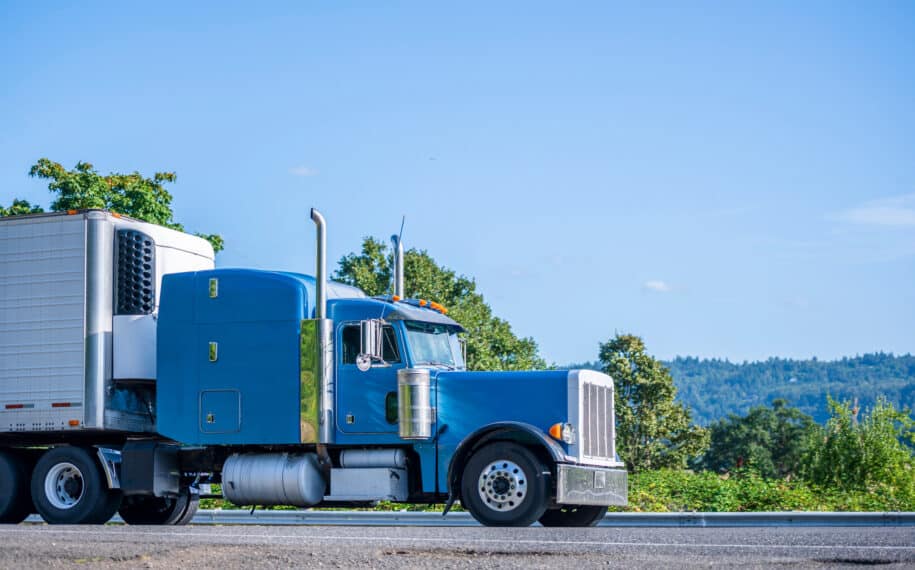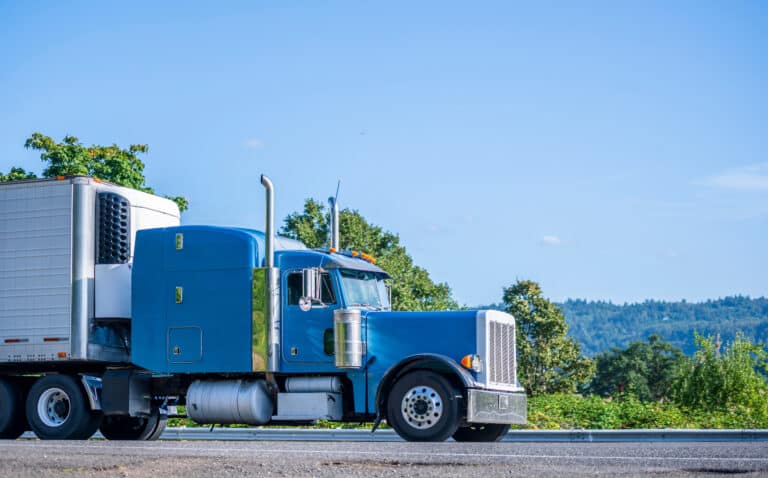 ELD Services & Devices
The Best Electronic Logbook App for Canada Drivers can simplify compliance, increase safety, and boost efficiency by choosing a reliable ELD. To find the best electronic logbook app for Canada, carriers should consider their trucking business's specific needs and select
Read More »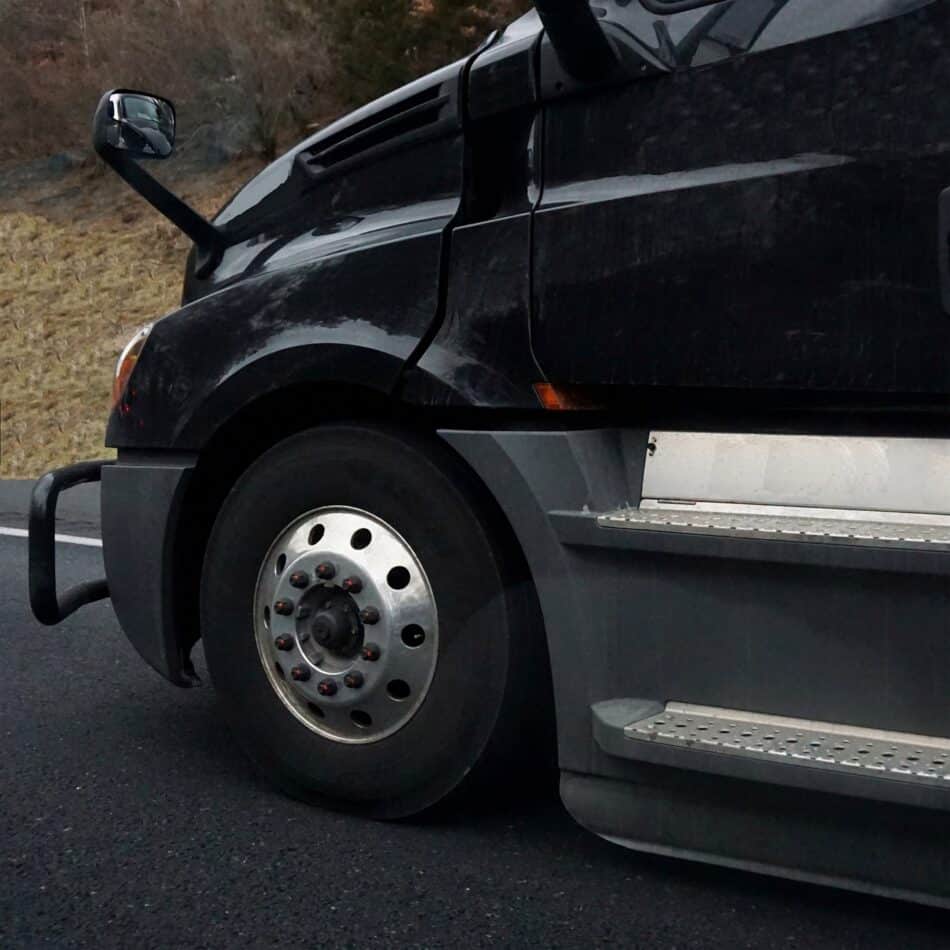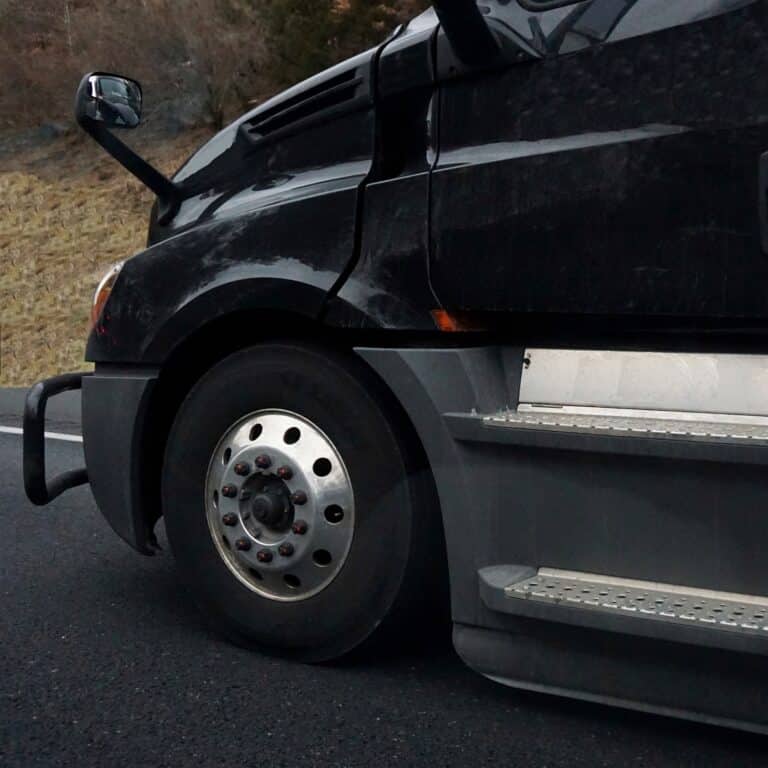 ELD Services & Devices
The best electronic logging devices do more than tracking hours of service — they must be backed up with prime customer support and have additional features to help carriers increase profitability. With the Canadian mandate's full enforcement date approaching, trucking
Read More »