The Canadian ELD mandate was announced in 2019 and came into effect on June 12, 2021. Thanks to a progressive enforcement policy established by Transport Canada, the final date for commercial vehicle drivers to upgrade to certified ELDs is January 1, 2023. Finding a compliant and efficient electronic logbook can be a challenge. HOS247 is a leading brand offering top-rated ELD solutions that are technologically advanced, user-friendly, and come with Monday to Sunday technical support.
Before checking out the must-have features of a good elog mandate solution, let's take a look at the compliance criteria set by Transport Canada.
Carriers Affected by the Canadian ELD Mandate
Transport Canada has issued an ELD mandate to increase road safety and vehicle security. This rule is applicable for federally regulated carriers, which comprises about 157,500 commercial vehicles in Canada. 
Commercial carriers that operate in extra-provincial areas must find Canadian ELD mandate solutions to stay compliant. Vehicles that operate within the provincial area come under provincial jurisdiction and not federal jurisdiction. This means they are exempt from the ELD mandate. 

Choosing a Compliant ELD Mandate Solution
In the U.S., ELDs are self-registered by manufacturers, but in Canada third-party certification is required to declare if an ELD device is compliant with the standards or not. This has decreased the option of approved elogs for carrier companies in Canada. 
However, the standard requirements of the Canadian ELD mandate are very similar to those of its U.S. counterpart. This means registered manufactures in the U.S. cannot offer compliant logbooks in Canada by simply upgrading software, they must get certified by an accredited body. The right ELD mandate solution focuses on the following:
Compliance and reliability
Enhanced vehicle safety
Operational efficiency
Cost reduction
Increased productivity
These guidelines should be considered to choose a genuinely compliant ELD that can also be an asset for your trucking business, since the wrong option could increase business risk and fleet management costs.
Canadian ELD Mandate Solutions
Electronic logging devices must have every feature considered by the Canadian ELD mandate to get certified by a third party agency. Features like automated IFTA calculations, inspection reports, and fault code detection, are not mandatory but can help carriers improve their operations. Let's talk about some extra features that can give you more value for your money.
GPS Tracking Software
The GPS tracker can secure high-value assets that are being transported and also safeguard the driver and the vehicle. The software notifies the company in case the driver uses the vehicle for a personal matters. It also uses geofencing to alert the company if the vehicle enters an unauthorized area. The GPS software helps track loads and give customers a more accurate ETA.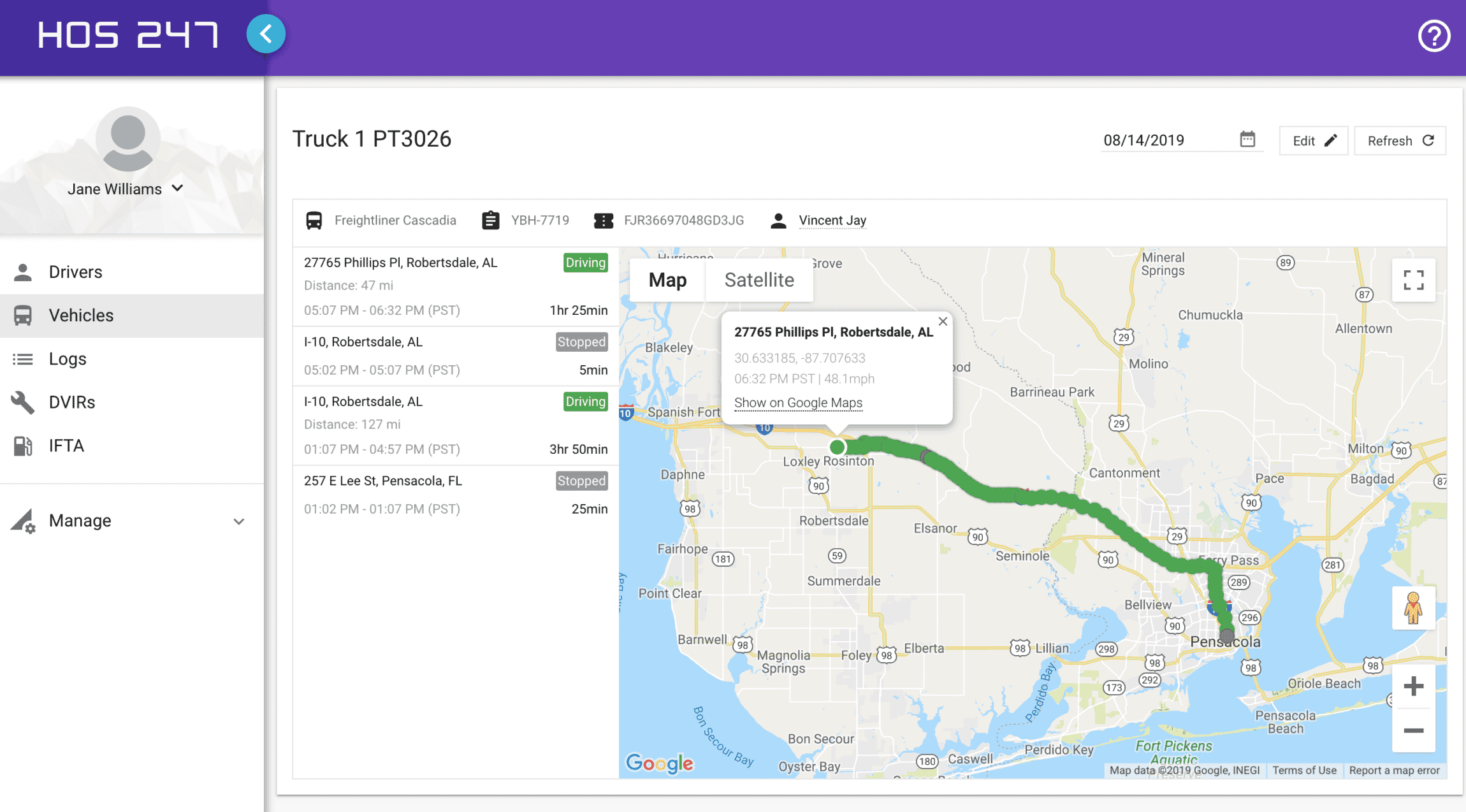 Vehicle Diagnostics
Vehicle safety is a top concern for carrier companies both in the US and Canada. A certified logbook reduces the risk of vehicle breakdown and accidents. The fault code detection and maintenance features help fleet managers keep their fleet in optimum conditions and running smoothly. The dashcam will automatically record real-time videos of critical events and can also display videos of those events. 
Fleet Management Solutions
An approved elog must increase the productivity of the fleet by reducing driver idling time and fuel usage. The electronic logbook should record hours of service and monitor engine start-up and shut-down. It should generate a vehicle diagnostic report to immediately address engine faults or vehicle breakdown. All relevant information can be accessed through the portal to improve fleet visibilization.
Dispatch Efficiency
Dispatch is a difficult job that involves a lot of paperwork and communication. An advanced electronic logbook can streamline the dispatch process by tracking driver location, recording the progress of workflow and displaying drivers' remaining driver hours and availability.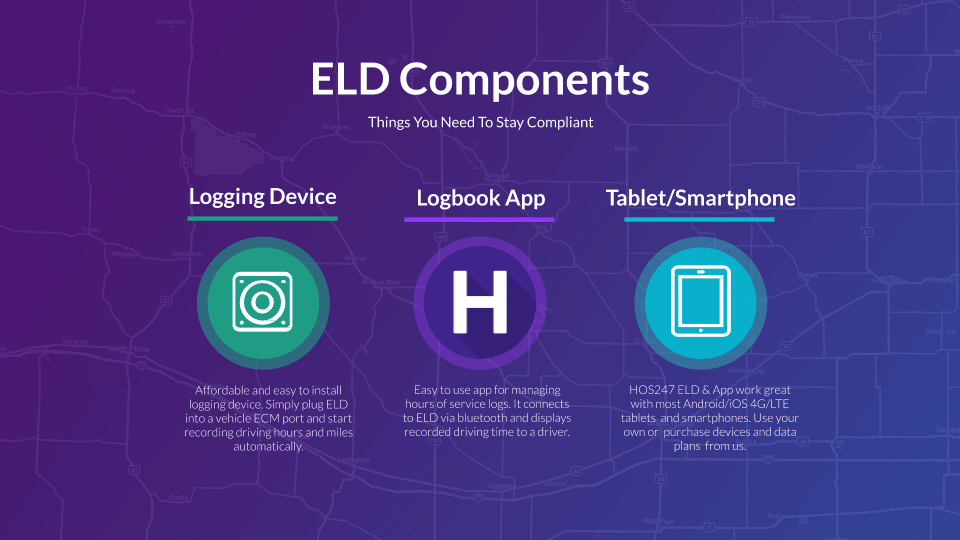 User-Friendly Interface
According to the Canadian ELD mandate, registered elogs should be either hardwired telematic devices or plug-and-play devices. An advanced logbook must have a user-friendly interface and should be operated through Bluetooth or USB. This allows drivers HOS records to be updated in real time while they are on the road. Carrier companies can immediately access the reports through high-speed communication networks. 
Easy-to-Integrate Software
A registered provider like HOS247 offers advanced logging devices that enable multiple third-party integrations with other business systems or networks. This helps bridge the communication gap and increases operational efficiency. 
Customer Support and Guidance
A leading and trusted provider will offer complete guidance and support to operate the logbook so consumers can make the most out of it. HOS247 offers multilingual customer support seven days a week through different communication channels. 
Benefits of HOS247
HOS247 is a trusted brand in both the United States and Canada when it comes to registered ELD solutions. Our technically advanced elogs operate on a 4G network to provide efficient fleet management solutions. Check out the features of the HOS247 logbook here.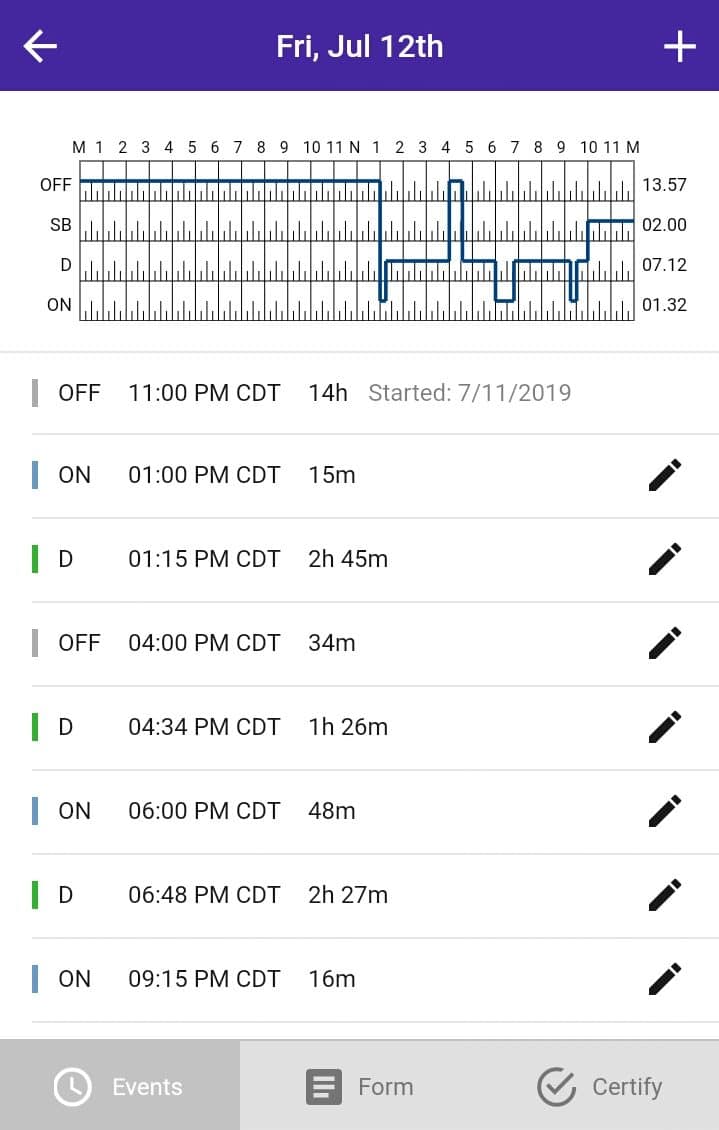 Manage DVIRs and HOS Logs
HOS247 logbooks allows drivers to upload and edit hours of service logs and vehicle inspection reports while on duty with a few clicks. These reports can be easily accessed by carrier companies through the online portal. 
On-Road Driver Support
In case of any compliance issues or vehicle breakdown, the driver can get on-road support from our team of specialists to solve it as fast as possible so they can get back to driving. 
Real-Time GPS Tracker
GPS tracking is available to improve fleet visibility, increase road safety, and prevent vehicle theft. It alerts the company in case the vehicle is driven in unregistered areas or after working hours. Fleet managers can also track the location of the vehicle to monitor the progress of an assigned load. 
Automated IFTA Calculations
HOS247 logbooks automatically record distance traveled by jurisdiction. These reports reduce human error and audit risks and save time. 
Vehicle Diagnostics Report
If a fault in the engine or anywhere on the vehicle is detected, the elog will send real-time notifications to the fleet manager and alert the driver with a special fault code. This will help drivers stay safe and resolve the problem faster. 
Easy to Operate
HOS247 electronic logs can be operated via Bluetooth through the HOS247 app, which is easily accessible on Android and iOS smartphones and tablets. The software can be downloaded from app distribution platforms, syncs with the hardware immediately and can be used to keep RODS as soon as you log in.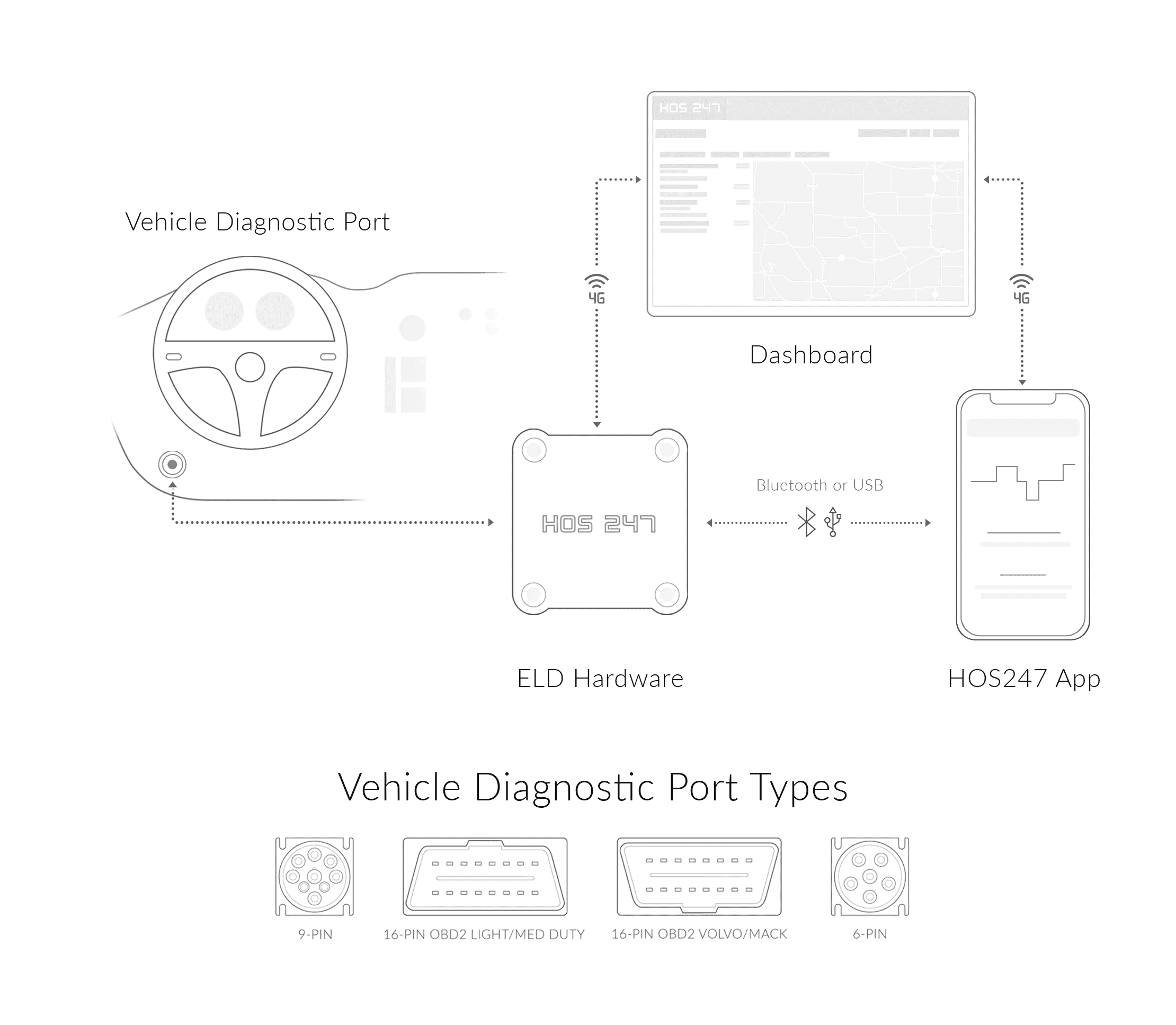 Stay Compliant
Violations of the Canadian ELD mandate after January 1, 2023 will most likely be costly. A registered ELD like HOS247 logbook can save on violation charges by helping drivers and carriers stay compliant. It might be a good idea to test different devices before the full enforcement date.
Top-Rated Customer Support
HOS247 offers active customer support in English, Russian, Spanish, and Polish. A dedicated team works to address every elog related issue and provide guidance for the optimum utilization of HOS247 electronic logbooks to maximize business returns.
Flexible Plans
HOS247 offers flexible plans to suit the requirements of fleets and owner-operators. Our no-contract policy and flexible plans have made HOS247 one of the most trusted brands among carrier companies and commercial vehicle owners. 
Two-Week Trial
To further enhance customer satisfaction, HOS247 offers a 14-day trial period for all plans with no credit card required and a hassle-free refund if you are not convinced by our product and decide to return it within that time. 
Installation of HOS247 ELDs
HOS247 has designed logbooks that are simple to install and easy to operate via the HOS app. It only takes a few steps to get started. Here are the steps to install the HOS247 electronic logbook. 
Plug in the device to the vehicle diagnostic port before starting the engine or the HOS app. The hardware is compatible with a 6 pin, 9 pin, or 16 pin adapter. To mount the ELD on the dashboard for greater visibility, a double-sided velcro tape is provided. 
Download the dedicated HOS247 app from either the App Store or Google Play. 
Switch on the Bluetooth function of the smartphone or tablet and the HOS app will automatically synchronize with the ELD device.  At this point, the phone/tablet might ask for permission to access GPS/Bluetooth, which should be allowed. 
Use customer credentials to log in to the HOS247 app. 
Select the appropriate vehicle from a list of vehicle options. 
Enter the MAC address provided on the box and the device will be ready to operate.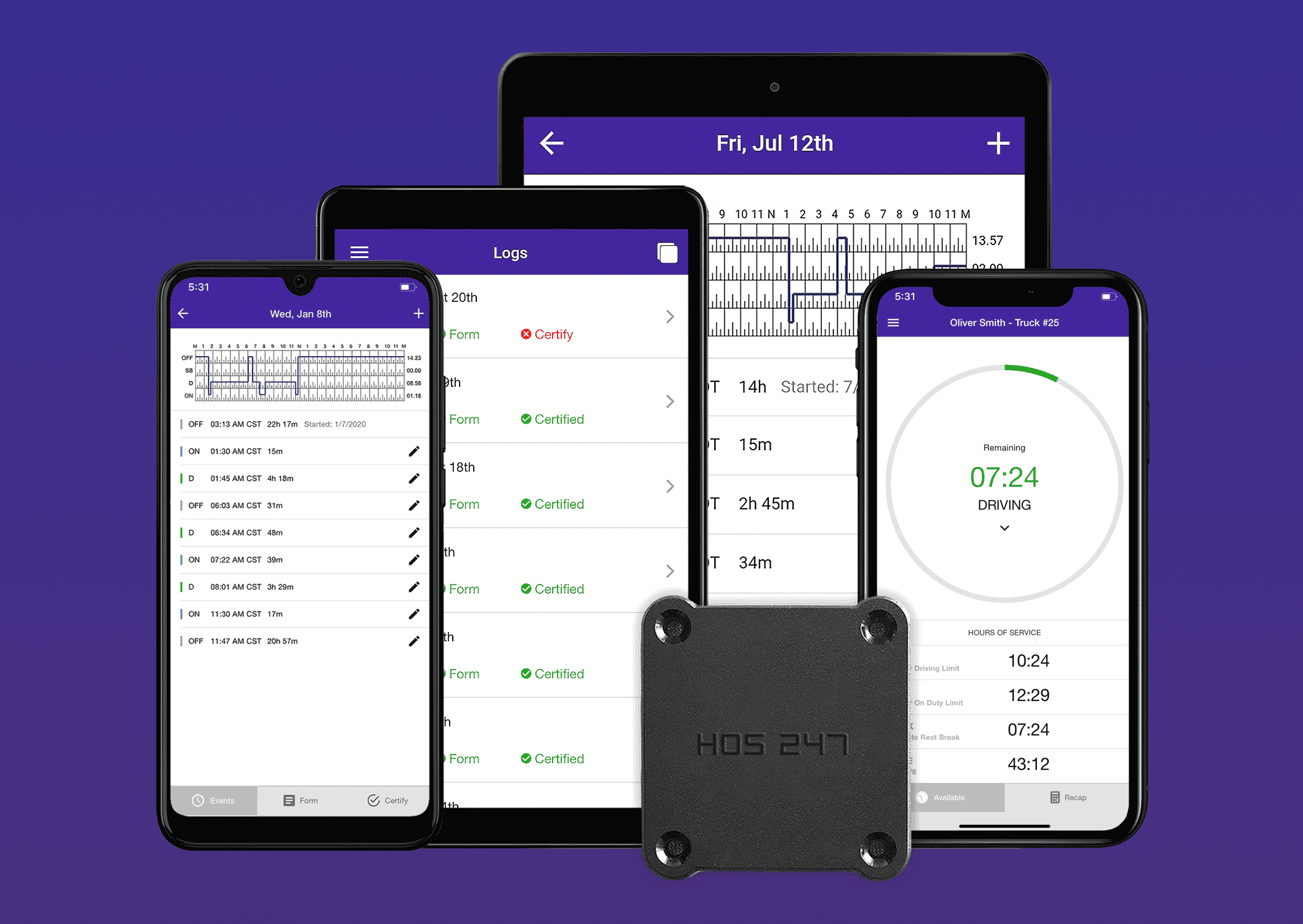 Reasons to trust HOS247
HOS247 is a well-known and respected provider of registered ELDs in the United States and Canada. The advanced technology and features of HOS247 have earned us recognition and a reliable customer base. If you are shopping around for Canadian ELD mandate solutions, here are some reasons to choose HOS247:
Active customer support: HOS247 offers top-rated support to all the clients in multiple languages. A dedicated and skilled team works to solve all elog related problems to ensure optimum operational benefits. 
Customized solutions. Apart from addressing operational issues, the HOS247 team provides personalized guidance to customers to make the most out of the ELD to increase fleet efficiency and reduce management costs. 
Compatibility. The HOS247 logbook can operate through different devices like smartphones or tablets. The device can also be integrated with multiple third-party platforms for better business communications and enhanced fleet efficiency. 
Real-time GPS tracking software. Plans can be upgraded with an optional GPS tracking feature that increases vehicle security and also reduces operational costs. A GPS tracker can help in case of vehicle theft and also alerts fleet managers if the vehicle is used in restricted areas or after working hours. 
IFTA calculations. HOS247 elogs are designed to automatically record the distance travelled by jurisdiction, which avoids the risk for human error and prevents violation of Transport policies. 
Dispatch solutions. HOS247 ELD helps dispatchers track their vehicles' locations and drivers' availability to assign loads more efficiently. This speeds up the dispatch process without loads of paperwork and helps managers track the progress of each assigned load. 
Conclusion
Transport Canada will enforce the mandate starting January 1, 2023, by which all commercial vehicle drivers must switch to a certified ELD. The time is limited and so are the options, since Transport Canada requires a third party agency to certify elog devices. 
Choosing a well-recognized logbook provider like HOS247 will help avoid violations and increase fleet efficiency.
"Awesome. Easy to install and use. Top notch customer service! I recommend it to everyone."


"Great company to deal with. The support team is very responsive and competent. They provided a great deal of education for our company."

"Customer service is great. They helped me to set up everything and showed how to edit my logs. Thank you."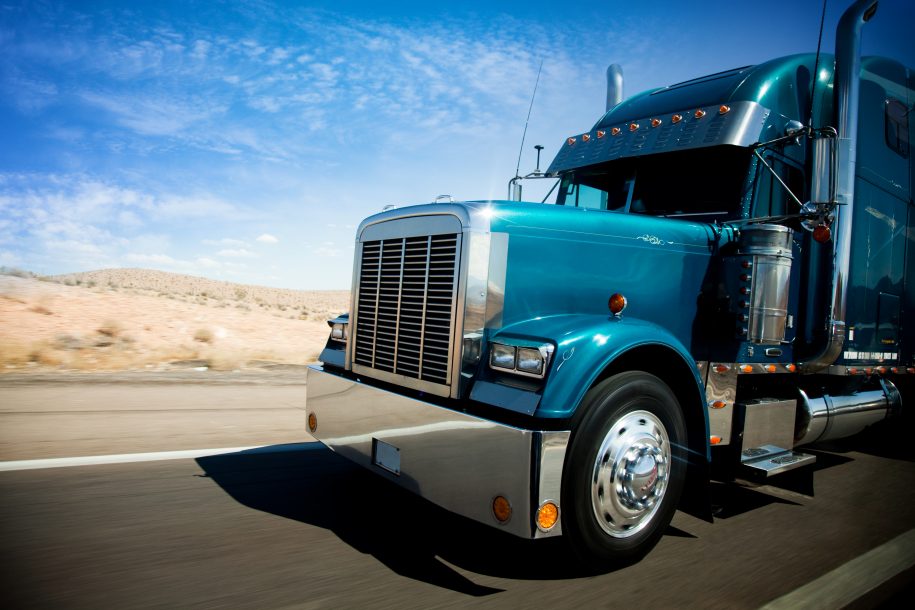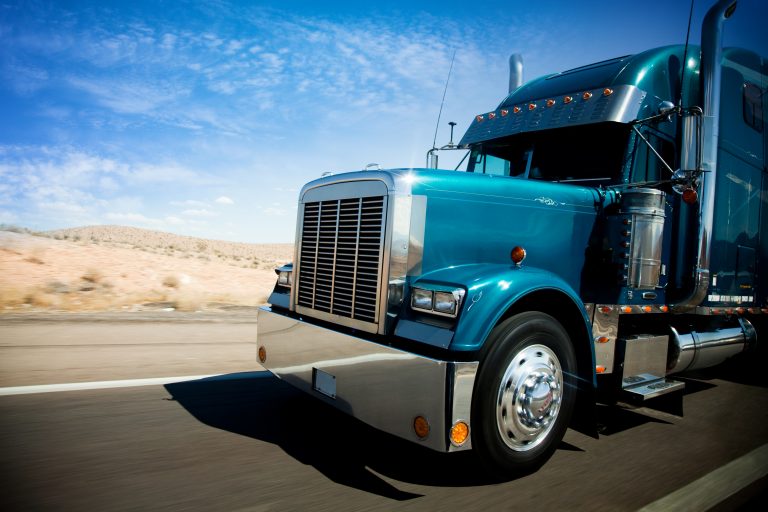 ELD Services & Devices
The electronic logbook mandate issued by Transport Canada is now in effect and will be fully enforced by January 1, 2023. This means that carriers and owner-operations must comply with the HOS rules according to the regulations by that date
Read More »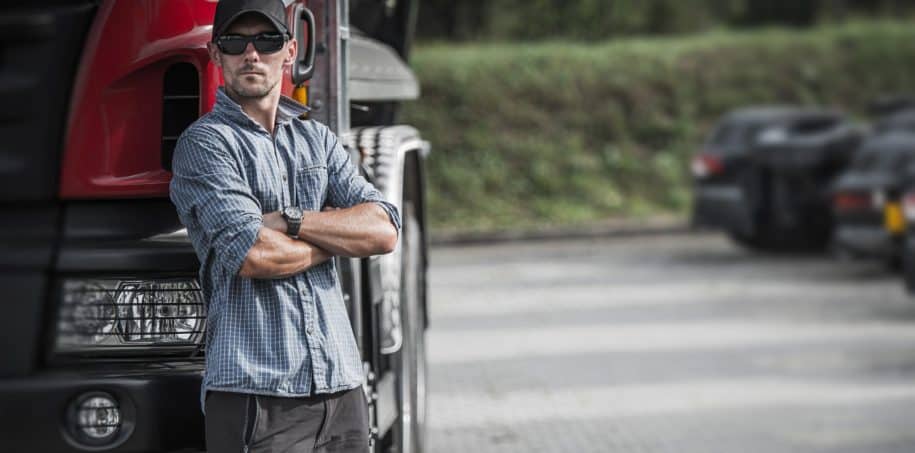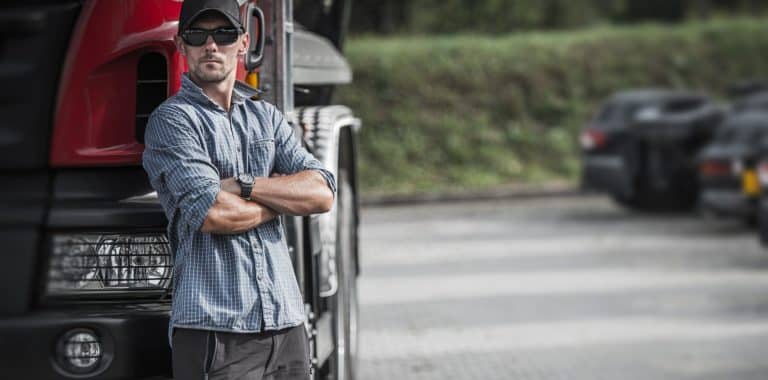 ELD Services & Devices
With the ELD mandate coming into full effect on January 1, 2023, truck drivers must comply with the new rules and use electronic logging devices. making the switch from paper logs might feel like a monumental feat at times. Companies
Read More »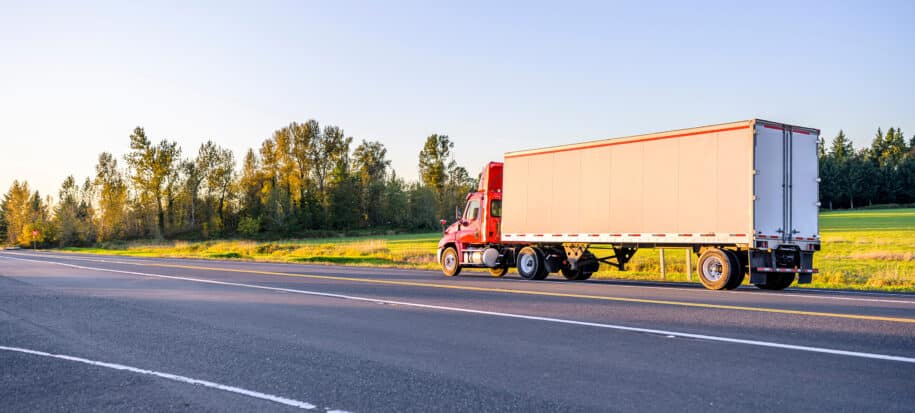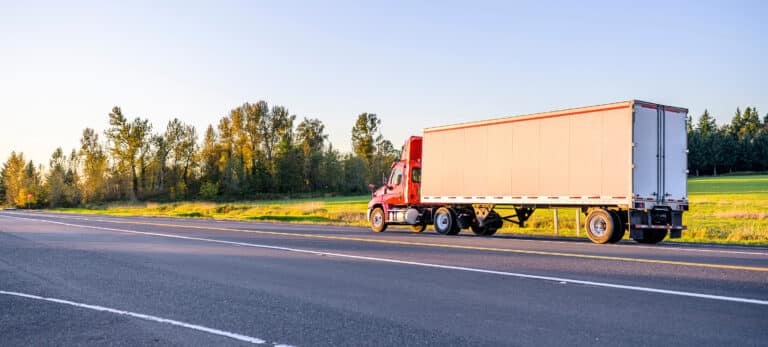 ELD Services & Devices
According to the ELD mandate, published in the Canada Gazette and enforced by Transport Canada, commercial vehicle drivers must use approved electronic logging devices instead of paper logs to keep records of duty status come January 1, 2023. This includes
Read More »