Since the implementation of the ELD mandate, elogs have become an essential part of truckers' workflows. Electronic logging devices were designed to replace the traditional paper logbooks and automatic on-board recording devices previously used by commercial drivers to keep track of their hours of service. So, how do electronic logbooks work? To record data effectively, an e logbook for truckers must be synchronized directly with a vehicle's engine.
It tracks information about the vehicle's movement, including the time spent driving, the distance traveled, and the speed at which the vehicle is moving. These metrics are stored in the device and transferred to the app and online portal to be accessed by authorized personnel, such as drivers, fleet managers, and law enforcement officers. This article will examine the main issues related to compliance with Canadian federal logbook regulations and present a reliable elog provider to avoid costly penalties and delays in operations.
Are Electronic Logbooks Mandatory in Canada?
Transport Canada has made the use of electronic logging devices mandatory for most commercial motor vehicle drivers who are required to maintain records of duty status and whose vehicles are engaged in interprovincial or international commerce. Non-compliance may result in hefty fines and potential legal consequences. Therefore, it is crucial for motor carriers to have a clear understanding of Canadian federal logbook regulations and who can be exempt from them. Hours of service rules apply to operators who drive CMVs that:
Have a gross vehicle weight rating (GVWR) or gross combination weight rating (GCWR)  exceeding 4,500 kilograms.
Transport more than 10 passengers (including the driver) for compensation.
Operators of these types of vehicles are required to record their hours of service using logs. While the ELD law requires most commercial vehicle drivers to utilize an e logbook for truckers, there are certain operators exempt from this rule, so they can their RODS on paper, including:
Drivers operating within 160 km of a driver's home terminal and return to the same terminal each day. 
Drivers operating under a rental agreement that is no longer than 30 days and is not extended for the same vehicle. 
Motor carriers operating under an exemption granted under section 16 of the Motor Vehicle Transport Act. 
Motor carriers operating under a federal permit issued by a provincial director. 
Vehicles manufactured before model year 2000 are exempt from requiring an ELD, but model year 2000 or newer vehicles with a pre-2000 engine are not exempt and require an ELD. 
It is important to note that while some CMV drivers may be exempt from the ELD rule, they are still required to maintain accurate and up-to-date records of their HOS data using an appropriate method, such as a paper logbook or time card. For instance, drivers that operate solely within a single province or territory are not subject to federal HOS regulations (these drivers are instead subject to provincial or territorial HOS regulations). 
HOS247 Is a Leading Provider of E Logbook for Truckers
With a strong focus on reliability, safety, and efficiency, HOS247 offers a solution for compliance and productivity. Our ELD logbook for truckers is designed to simplify the process of recording hours of service and producing RODS during roadside inspections, while providing many benefits to help motor carriers enhance  operations. Let's examine the advantages of the HOS247 system: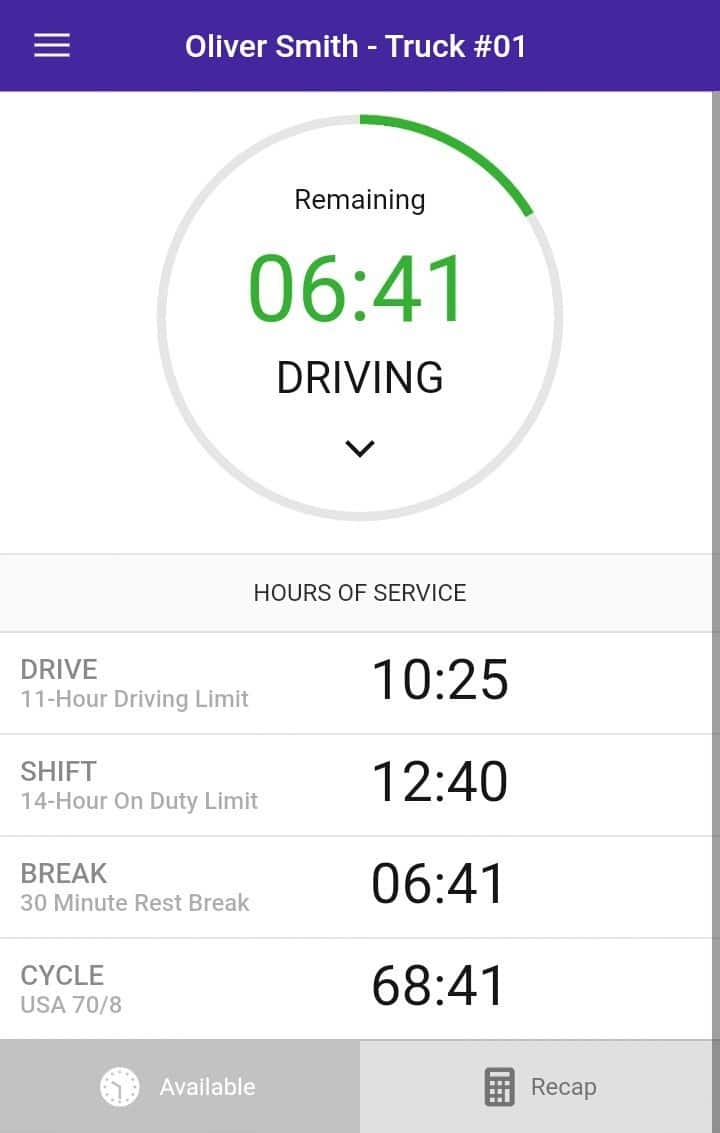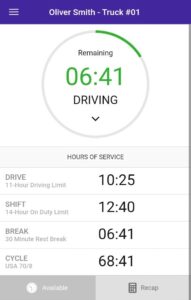 Intuitive interface. Our software has a user-friendly interface that allows operators to effortlessly manage their logs, create electronic DVIRs, and to submit inspection reports in a few clicks. Additionally, the HOS247 web-based portal facilitates the work of fleet managers, providing easy access to the data gathered by the ELD and other driver and vehicle data to help streamline operations.
Top-rated support. We pride ourselves on offering top-rated support and flexible customer policies. Independent user reviews indicate that clients value our service's dependability and overall performance, along with the exceptional quality of our customer support. The HOS247 expert technical support team is available seven days a week to help customers with device usage and troubleshooting. Our multilingual experts speak Spanish and Russian in addition to English.
Hardware and software compatibility. Our e logbook for truckers is designed to work seamlessly with various truck types. Moreover, for driver convenience, the system can be effortlessly paired up with Android and iOS smartphones and tablets.
Straightforward installation. The HOS247 device is easy to install and is ready to go on the road within minutes. This saves motor carriers from incurring additional costs on special installation or technicians, and prevents potential downtime.
No-contracts. HOS247 employs a transparent and flexible system for client subscriptions, which can be adjusted monthly or yearly if needed without being tied into long-term contracts.
Two-week trial. We provide a 14-day trial period, encouraging potential customers to test our system before subscribing to a plan. If, during this two-week period, the client determines that our electronic logbook is not suitable for their business needs, we offer a full refund.
One-year warranty. HOS247 offers a highly durable hardware solution, specifically selected for its superior quality and reliability to prevent breakdowns while driving. In the event of any issues within the first year, we offer a free hardware replacement.
Complementary features. In addition to providing top-of-the-line hardware and software solutions, HOS247 offers extra features that can be integrated with our e logbook for truckers to provide visibility and maximize business efficiency. These features include GPS tracking, idle reporting, fault code detection and IFTA calculations. With the help of these practical digital tools, motor carriers can optimize their operations, reduce operation costs and increase profitability.
Are Elog Apps Transport Canada Compliant?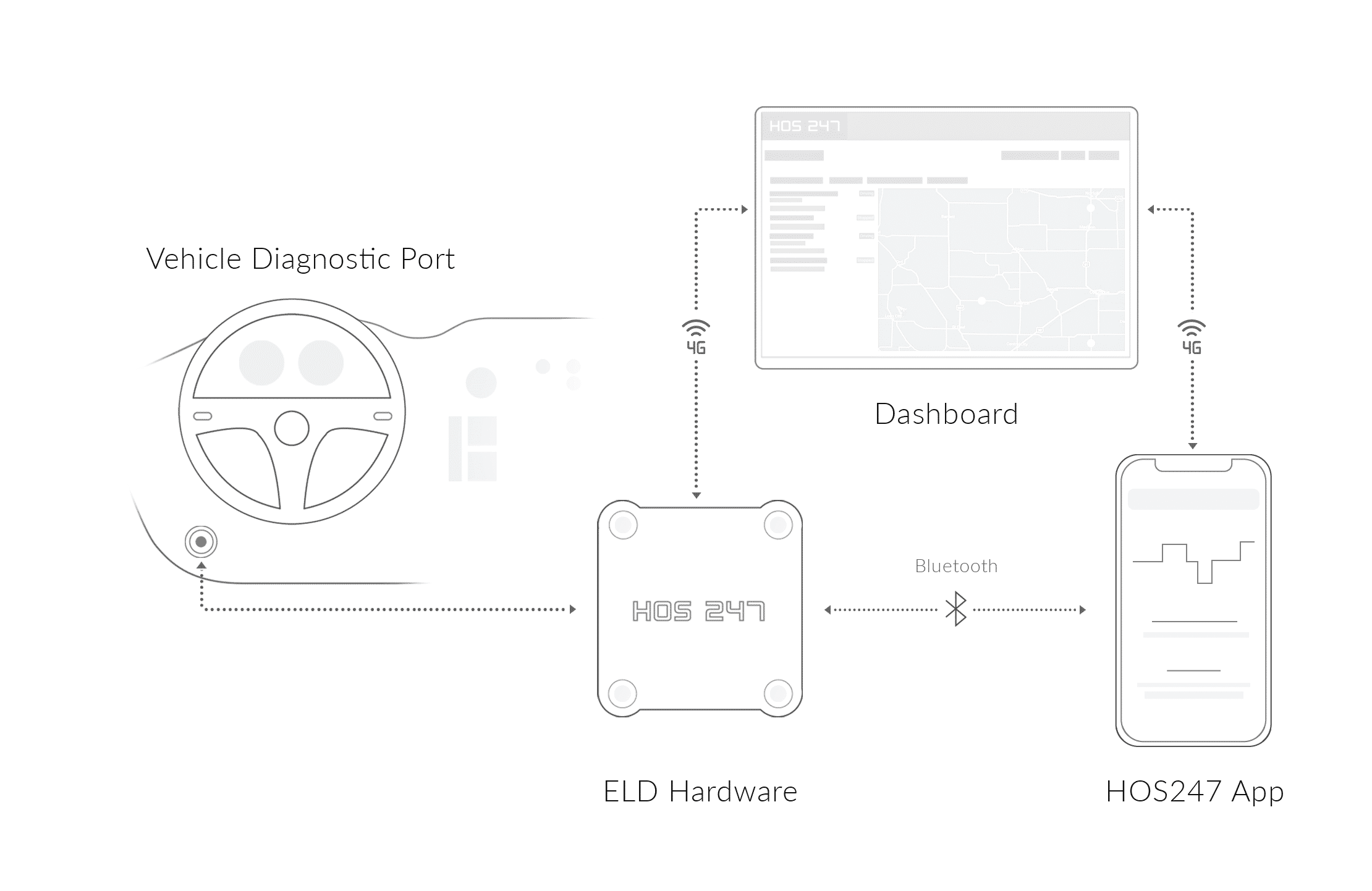 To comply with Canadian federal logbook regulations and avoid costly fines, e logbooks for truckers must meet specific technical requirements and be certified by an accredited third-party organization. How do the ELD rules apply to elog apps? Transport Canada has established a certification program to ensure that electronic logging devices used in the country are reliable and accurate. ELD providers must submit their hardware and software for certification to an accredited certification body that will verify whether it meets the technical requirements outlined in the regulation and can accurately record and transfer driver and vehicle data.
Transport Canada maintains a list of certified elogs on their website, which includes both hardware and software-based devices. Therefore, if an ELD app is part of a system that has been certified by an accredited third-party organization recognized by Transport Canada, then it is compliant with the ELD mandate. 
Can E Logbook Records Be Edited?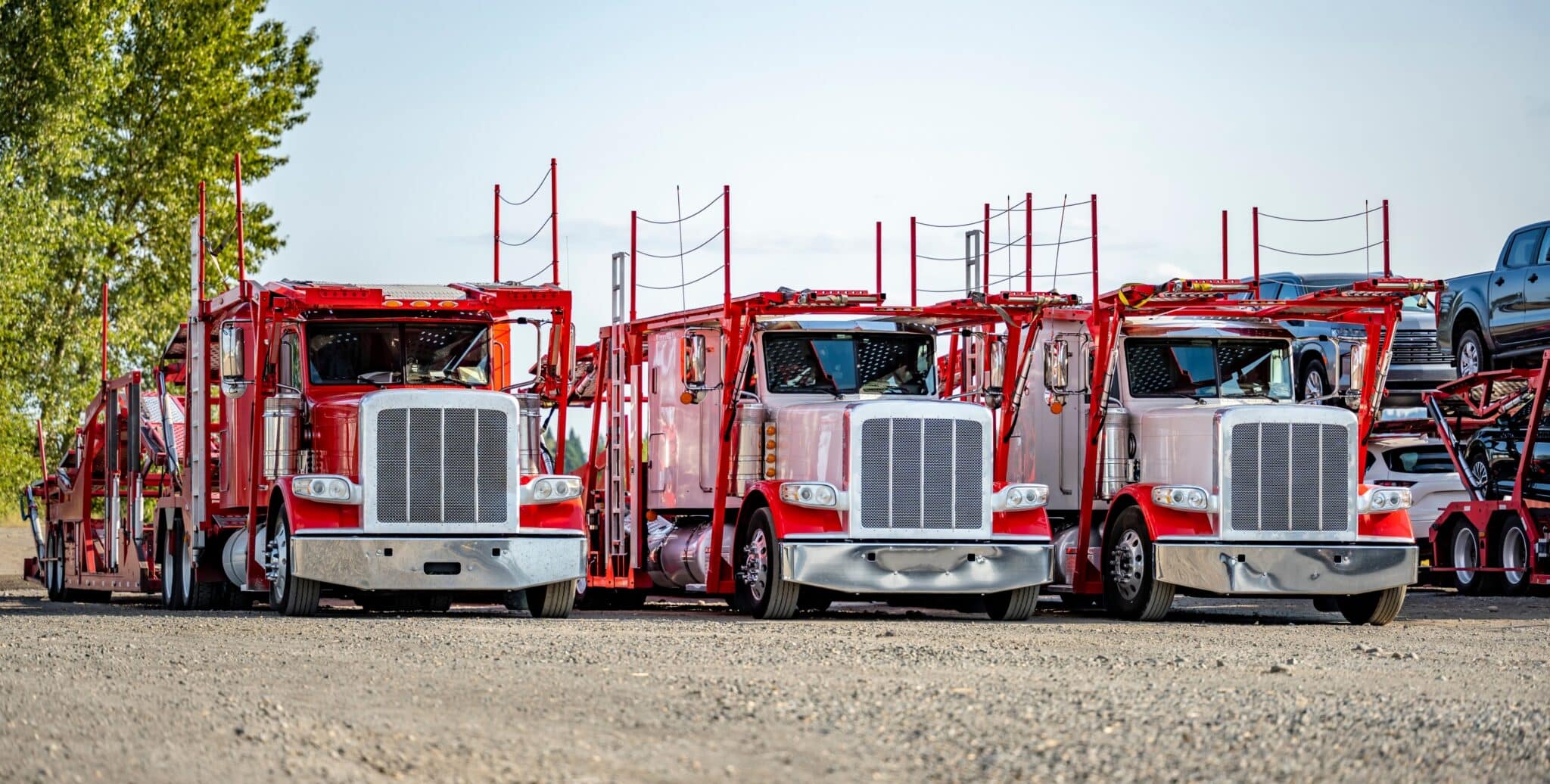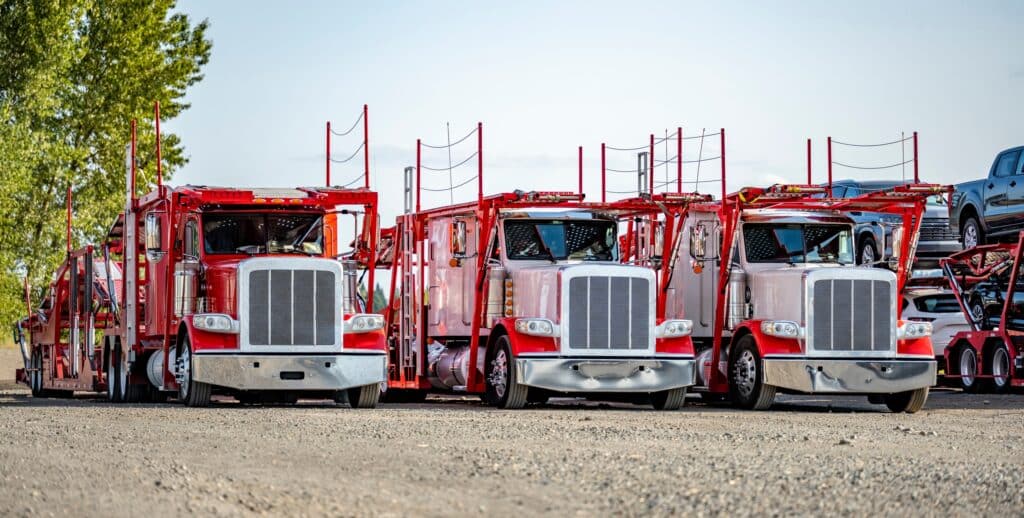 Under Canadian federal logbook regulations, drivers are required to maintain accurate and up-to-date records of their driving time, off-duty time, and rest periods. E-logbook records must be recorded in real-time and cannot be edited or modified, but certain situations merit annotations, such as:
Correcting errors. Drivers can make corrections to electronic logbook records if they discover an error, but the correction must be clearly identified as such, and the original entry is always retained. 
Adding missing information. If a driver accidentally forgets to log a duty status change, they can add the missing information to the logbook, but the entry must be clearly identified as being added later. 
Authorized edits. An authorized individual, such as a carrier's safety officer or compliance specialist, may make changes to the records on behalf of the driver. However, any changes must be approved and signed by the driver, and the original record must be retained.
It's important to note that any edits made to elog records must be clearly identified as such and must include a reason for the change. Editing logs is a compliance issue that should be taken seriously because mistakes in the process may result in HOS violations or falsification charges. If you are looking for a compliant and reliable e logbook for truckers, we have a top-rated option for you.
"Awesome. Easy to install and use. Top notch customer service! I recommend it to everyone."


"Great company to deal with. The support team is very responsive and competent. They provided a great deal of education for our company."

"Customer service is great. They helped me to set up everything and showed how to edit my logs. Thank you."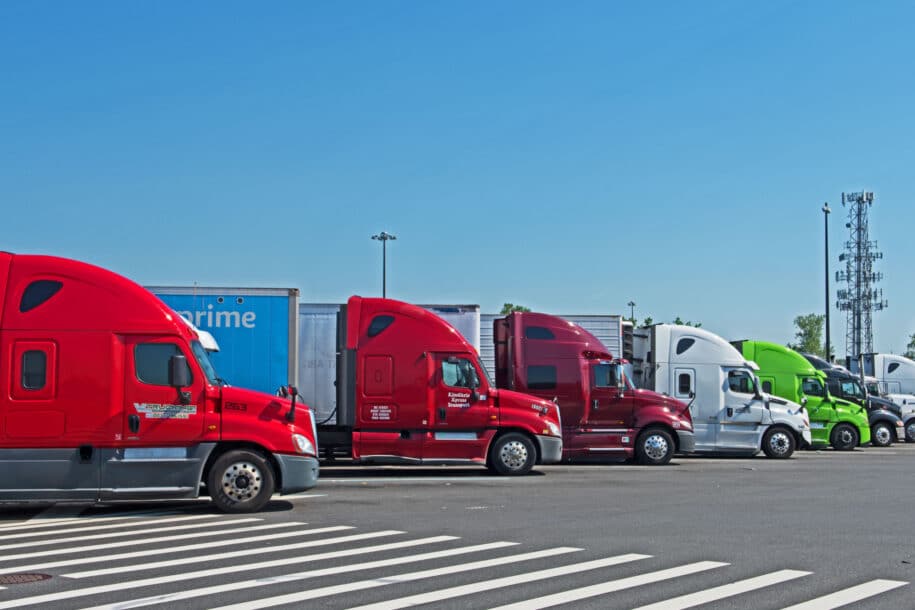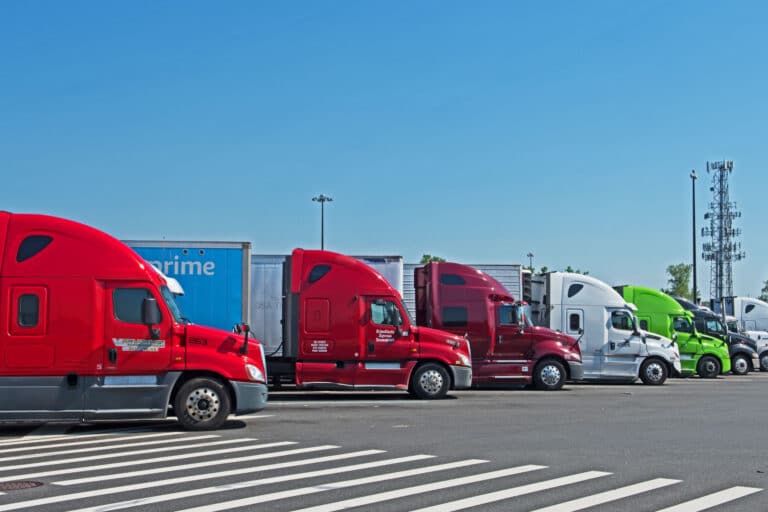 ELD Services & Devices
The newly implemented ELD mandate has significantly changed how truckers deal with commercial driver log book rules in Canada. Paper logs were replaced by electronic logging devices to record driving activity more accurately by synchronizing directly with the vehicle's engine.
Read More »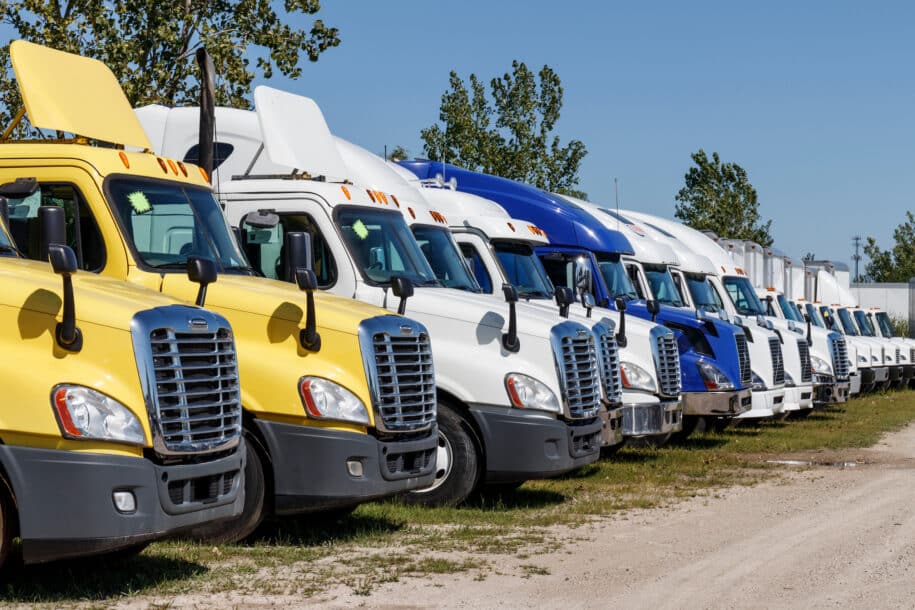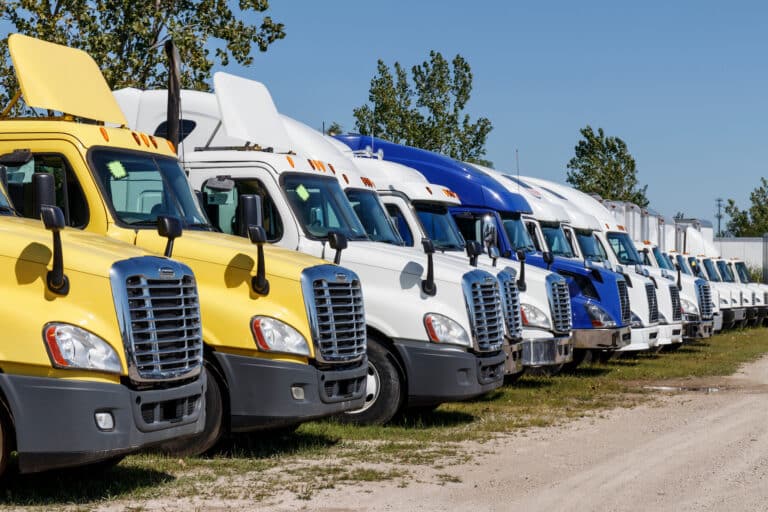 GPS Fleet Tracking Tips in Canada
A GPS tracker for trucks is an essential tool to optimize fleet management and enhance safety conditions. With a growing demand for these devices in the industry, the Canadian market offers various options. Hardware, installation process, and efficient support are
Read More »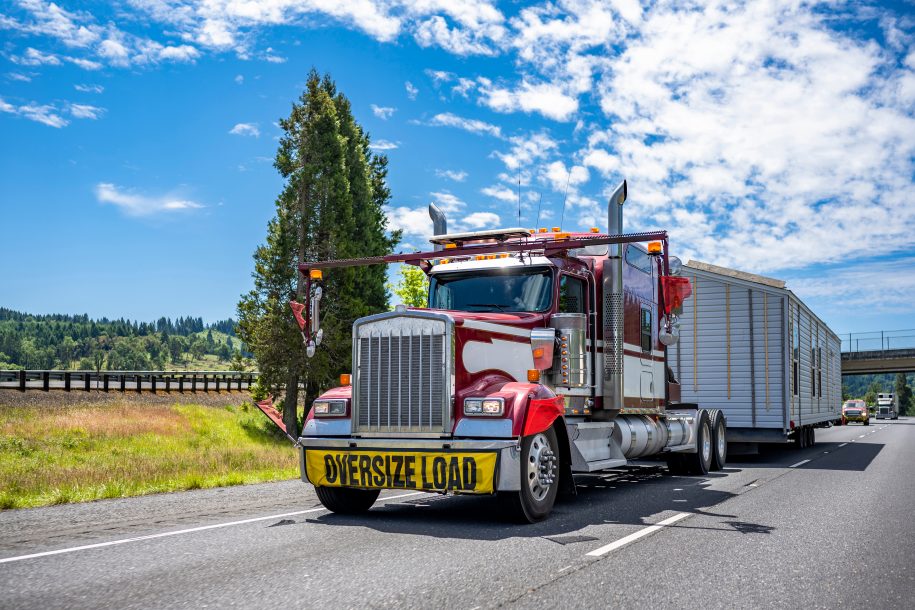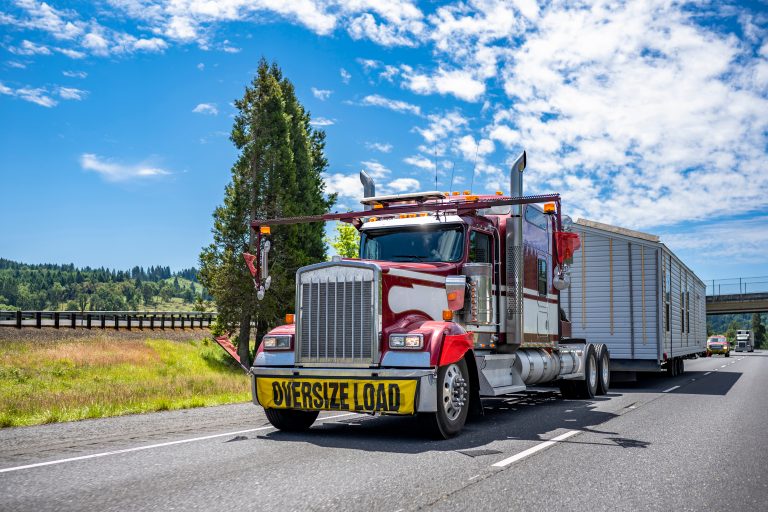 ELD Services & Devices
There's an old saying that goes "trucking ain't easy". However, with CDL electronic logs, logistics operations in trucking can drastically improve for commercial drivers, fleet managers, and owner-operators. The right electronic logging device can help by automatically recording hours of
Read More »