ELD compliance software is essential for any trucking company that wants to continue to operate smoothly in the upcoming year. Investing in the best electronic logbook software can help truckers and office staff to keep track of their hours of service, fuel costs, engine hours, and so much more. 
Take your entire operation into consideration when determining what works best for the company. Avoid new solutions that trap you into long-term contracts, expensive hardware, or hidden fees. All trucking companies should consider going with an established company like HOS247. 
Choosing HOS247
HOS247 is an industry leader when it comes to providing ELD compliance software solutions. Our electronic logbook software comes with outstanding support so that you never have to wonder where you stand in regards to the mandate issued by Transport Canada. We have been around and have established that our system is proven to be successful for trucking companies across the nation. 
When companies sign up with us, we assign a dedicated account manager to answer all of your questions. Our multilingual customer service team can converse with you in English, Spanish, Russian, or Polish. We use a comprehensive all-in-one platform that includes your ELD, GPS tracking, IFTA, and dispatch.
Perhaps the most important feature is the low commitment. HOS247 offers solutions with no contract required. Compared to some of our competitors, we aren't interested in locking you into a contract with us for years. We are so confident in the product we have that we even offer a hassle-free two-week return. If we don't live up to your expectations in those two weeks, you can return it with no questions asked. 
Now, we've prepared a comprehensive checklist to help carriers and owner-operators better understand the Transport Canada compliance requirements and help you to avoid DOT violations. 
What is Canadian ELD Mandate Compliance and its Deadline?
The Canadian ELD (electronic logging device) mandate will require all commercial vehicles to capture Hours of Service using an automated device instead of manual paper logs. The order was initially published in December 2017 by the Canadian government. The standard was officially announced on 13th June 2019 by Canadian Minister of Transport Marc Garneau and will go into full effect on 12th June 2021. Before this date, carriers must switch from paper logs to ELDs.
The mandate's goal is to ensure drivers have a safe work environment by making it easier to track and manage records of duty status (RODS). According to the Canada Gazette, by avoiding thousands of annual crashes, reducing driver fatigue, and minimizing paperwork, the standards have a present value of over $380 million, or a $55 million annualized value.   
The Canadian ELD regulations bear several similarities to the U.S. standards. For example, in both mandates, commercial vehicles must provide GPS tracking, synchronize with the engine, automatically capture driving time and use the on-screen display for a roadside inspection. However, a key difference is that Canadian ELDs must be third-party certified rather than self-certified by the manufacturer as per U.S. requirements. Canadian drivers will also not transfer the logs to a federal system such as eRODs in the U.S.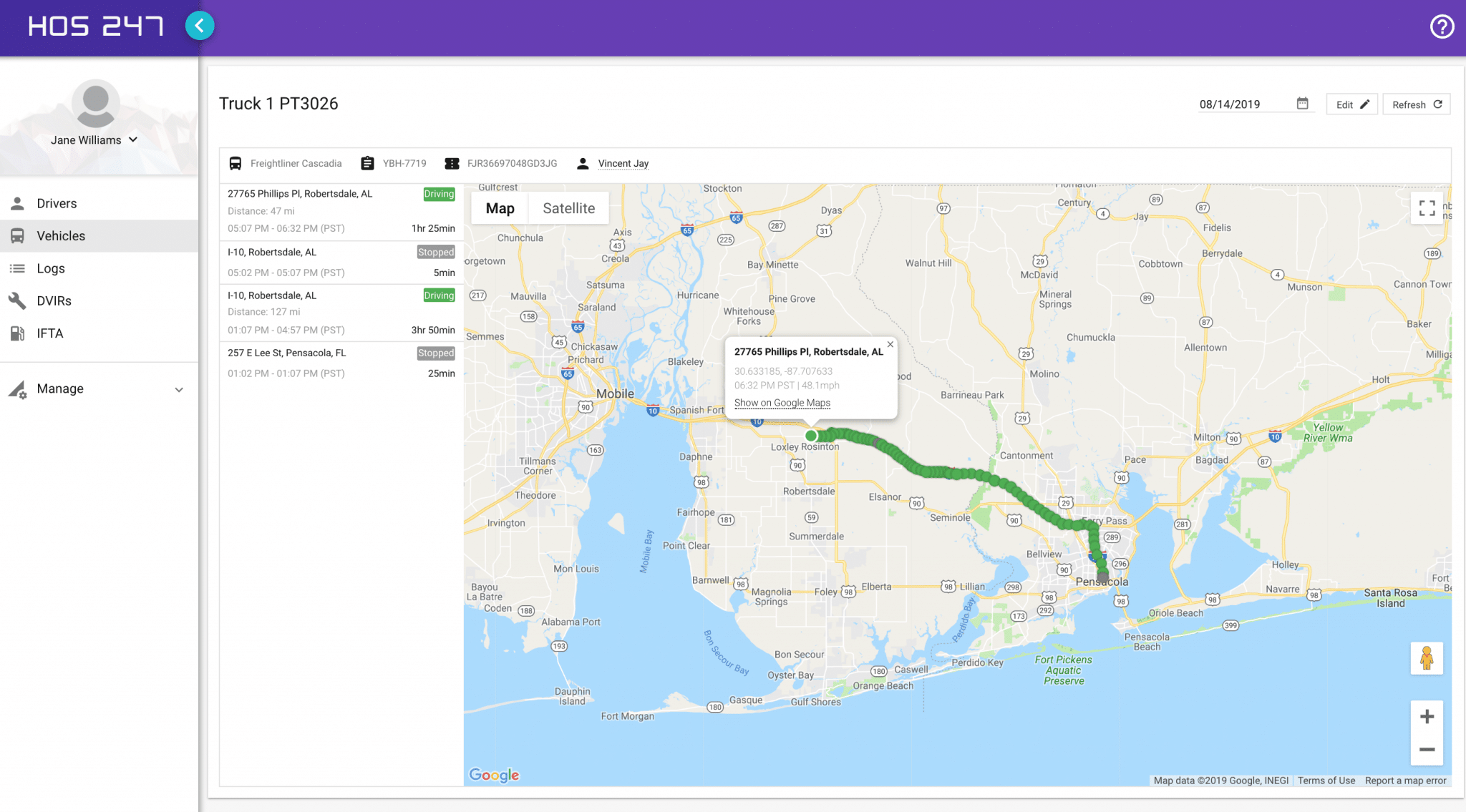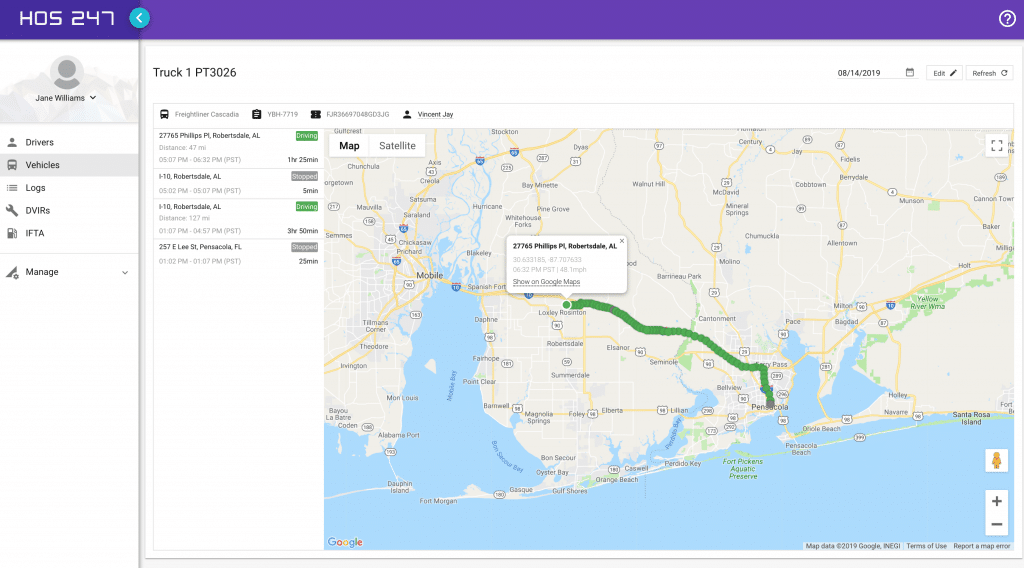 Exemptions to the ELD mandate by Transport Canada
Transport Canada has stated some exceptions to the ELD mandate. This means all commercial vehicles operating between two provinces are not required to follow the e-log rules enforced by Transport Canada. Take a look at the exemptions to the Canadian ELD mandate. 
Short rental agreement: Vehicles that are operating under a rental agreement that is not more than 30 days are not required to comply with the e-log rules in Canada. 
Short-haul: Vehicles operating for a short-haul that is within the radius of 160 kilometers from its home terminal are exempted from the e-log rules. This is because short-haul vehicles are not required to maintain a logbook as per the federal government. 
Older models: If the vehicle or the engine of the vehicle has a built date before the year 2000, then it is exempted from the Canadian ELD mandate. The reason is vehicles or engines of older models will not support the software of the ELD system.
Provincial permit: Vehicles that are operating under a special permit of the provincial government are not required to follow the Canadian ELD mandate. This is because the Canadian ELD mandate applies to vehicles operating under the federal government only and not vehicles regulated by the provincial government.
Checklist of Transport Canada Compliance Requirements and FAQ
Knowing exactly what you need to do to verify compliance is important. Using the wrong ELD compliance software or disregarding this information altogether can spell trouble for any trucking company. Understanding the items on this Transport Canada compliance checklist can help companies to fall in line with the federal mandate. Use this checklist as a guideline when selecting the perfect ELD software for your company. 
How can motor carriers ensure their ELD is compliant?
Transport Canada is engaging with specific vendors who can provide third-party certification of ELDs. Motor carriers should only use devices that are third-party certified in Canada.
If my ELD complies with US rules, is it also compliant with the Canadian ELD Mandate?
The Canadian ELD Standards are only aligned with the US regulations for cross-border interoperability. However, the Canadian ELD Mandate contains additional requirements related to existing HOS regulations. This means a device that complies with US rules is not necessarily compliant with Canadian standards.
What information do ELDs log automatically?
Electronic logging devices will record date, time, location, engine hours, identification details , and vehicle distance at different intervals. This is for the driver, vehicle, motor carrier, and authenticated user.
At what point is location data recorded by the ELD?
When the vehicle is moving, an ELD must record location data at sixty-minute intervals, as well as when the driver turns the engine on or off. Data will also be recorded whenever there is a change of duty status or operating jurisdiction, which indicates a yard move or personal use. During personal use of a CMV, location data will not be recorded.
Are street addresses identified by the vehicle location information?
The vehicle location data is not granular enough to identify the street names. As the ELD detects a change in status, the latitude and longitude coordinates will convert into geolocation data, approximating the distance and direction to a location. The location will be a city, town, or municipality nearby.
When does an ELD start recording the driving status?
As soon as the commercial motor vehicle (CMV) moves at over 8km/h, the ELD will automatically switch to driving status. As soon as a vehicle is at 0km/h for three seconds, the ELD considers it to have stopped, and it will stop recording. The in-motion state must not be set to anything greater than eight kilometers per hour.
Can users amend the driving time that the ELD records to show it as non-driving time?
Driving time cannot be amended to non-driving time by a user. ELDs will automatically record the time that a vehicle is moving.
Can smartphones, portable devices, or other wireless devices be used as an ELD?
Any wireless device, including smartphones or portable technology, can be used as long as it meets ELD technical specifications. In a commercial motor vehicle (CMV), the ELD must be fitted in a fixed position during operation and be visible when the driver is seated normally.
What information must a driver show to an enforcement officer during a roadside inspection?
A safety official can use the ELD display or print a review of the driver's eRODs and verify compliance with the Canadian HOS Regulation. Enforcement officers can request that drivers transfer documents electronically for inspection purposes. The device will report all data elements and information for the current 24-hour period and the 14 previous days.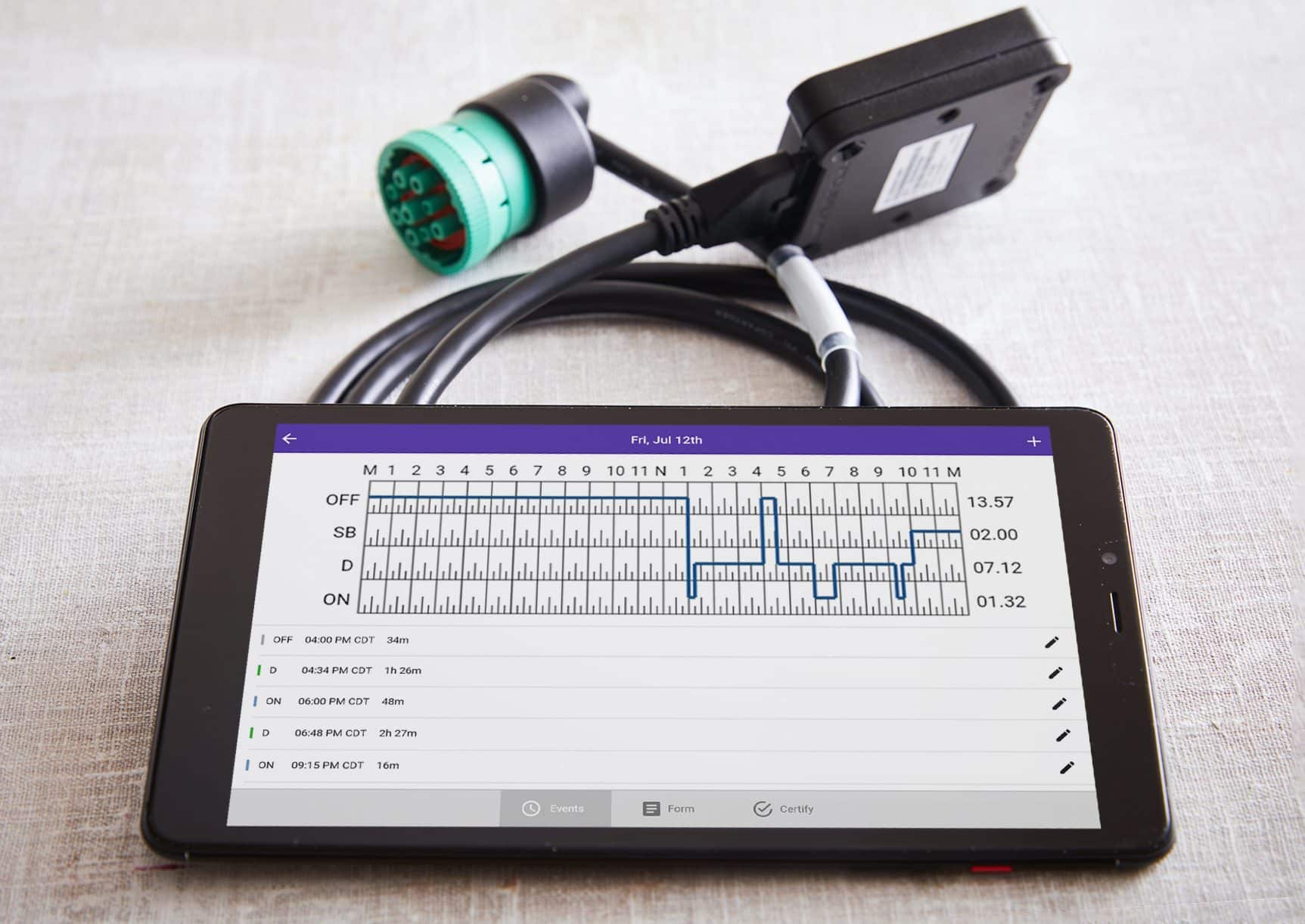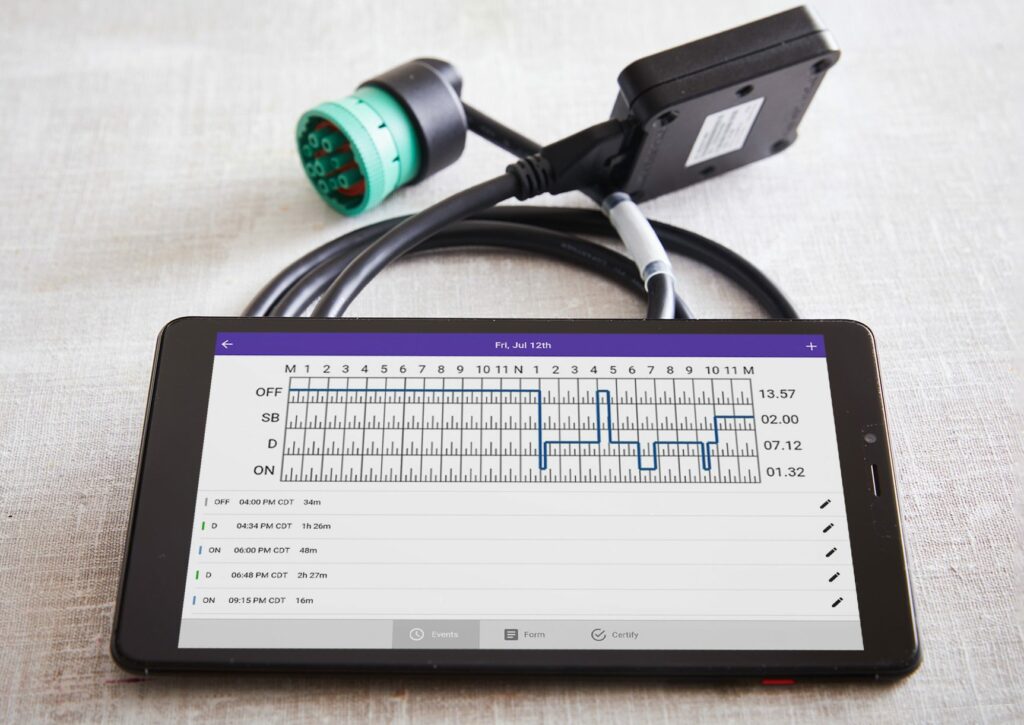 If the ELD is portable, is it visible to the driver? 
Some ELD solutions are designed to be compatible with the smartphones that truckers already know and love. Companies should ensure that these devices are mounted in a fixed position so that the driver can see them when seated in a normal driving position. 
Do you have all of the information?
One of the most important things a trucking company needs to do is set up their drivers for success. Each truck should be outfitted with a user's manual for the ELD, a brief instruction manual for how to use it, an instruction sheet for technical malfunctions, and a supply of blank driver's records (paper logs). 
Are account types set up? 
Your ELD account should be set up to identify whether the user logged in is a driver or a support person. Drivers must be identified by their first and last names, a unique username and a driver's license number. Support personnel must be identified by their first and last name and a unique username. The ELD restricts availability of the motor carrier's entries only to authenticated support personnel in this way. 
Does the ELD power on? 
Perhaps the most important thing to check after setting up the account types is whether the unit turns on within one minute of the engine receiving power. It should also remain on until the engine powers down. If a driver does not sign in before putting the wheels in motion, there should be a visual or audible warning reminding the driver to sign in. 
Does it record the date and time automatically? 
The ELD should track the date and time according to the time zone in which a company is operating. The 24-hour time period beginning time is dictated by the driver's home terminal. 
Does the ELD determine the geo-location of the driver? 
The ELD compliance software should register the relative position of the driver based on the latitude and longitude coordinates. It should note the location at the beginning and end of changes in duty status with an accuracy of about one mile, give or take. A GPS alone is not sufficient to be compliant according to the Transport Canada mandate. The ELD must be able to monitor engine operation and a simple GPS system is not set up to acquire this type of data.
Does it allow for exemptions? 
Your ELD software does need to allow for exemptions when they arise. A particular driver's profile will need to be set up to allow them to claim exemption from using the ELD for a period of time.
Functions of an ELD
An electronic logging device is a technology that records vehicle diagnostics and driving status and prepares reports from it. Besides, automatically recording the data from the vehicle, the device also performs other functions. Check them out here.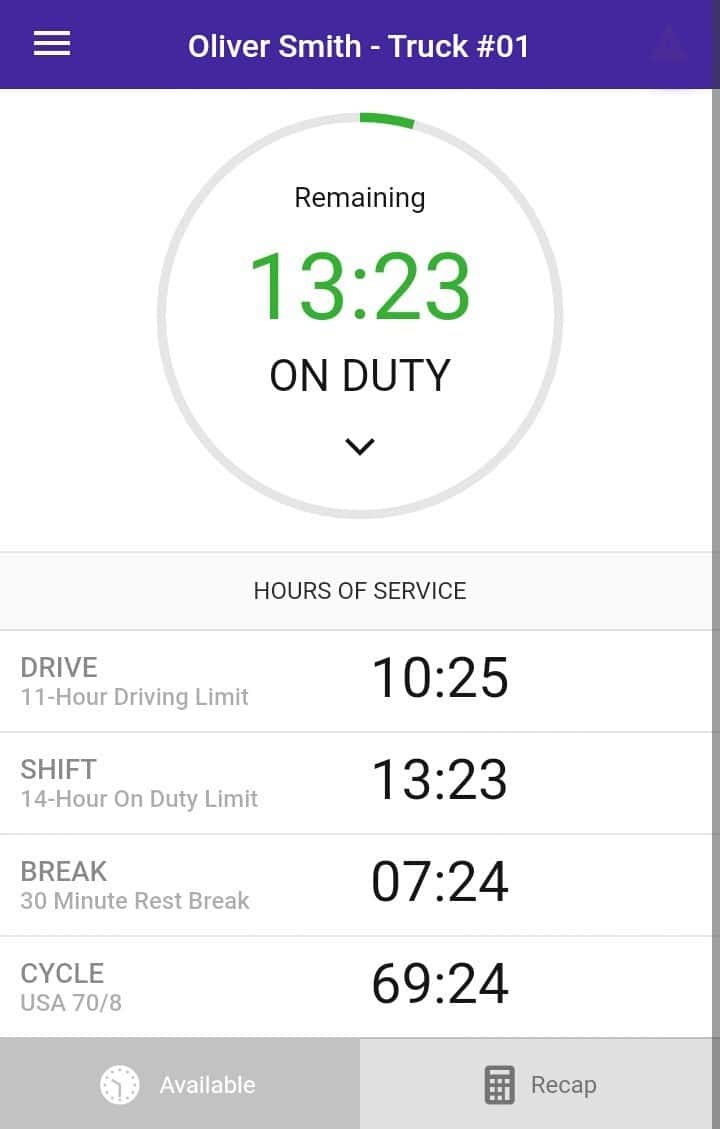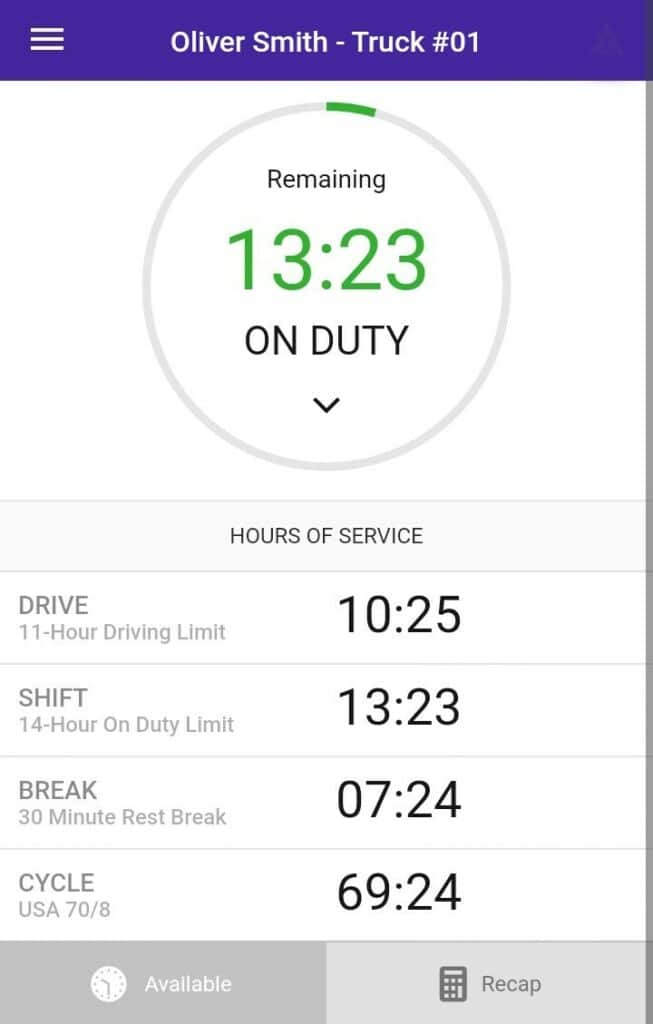 Recording HOS/ RODS: A certified e-log automatically records the driving time and the driving distance. The data is presented in the form of a report on HOS and RODS which compiles to the standards of Transport Canada. 
Remote access to information: An ELD allows the collected data or reports to be accessed remotely by the carrier companies or the Transport Canada officer. The driver can operate the ELD through USB or Bluetooth using Smartphone or tablet. 
Error-free reports: As the data is processed automatically by the electronic logging device, it is completely free from any human error. This helps carriers to stay compliant with Transport Canada audits. 
Prevent accidents: The ELD can monitor the driver's status and driving speed. It also sends a notification to the company if the speed of the vehicle reaches beyond the acceptable limit or if the idling time of the driver increases the permissible duration. 
On road-support: The ELD allows the driver and the carrier company to communicate with each other instantly in case there is a transport issue to be resolved or the driver needs support during a breakdown.
Avoid Costly Mistakes
The deadline for the Canadian ELD mandate is fast approaching and Transport Canada has made it mandatory for ELDs to be certified by third-party agencies only. This leaves even fewer options for carriers operating in Canada to find a genuine ELD provider. The smart idea is to find an already registered supplier and switch to a certified ELD system as the earliest to avoid a penalty by Transport Canada.
Unfortunately, many trucking companies may not need heed the warning to switch to a reliable ELD compliance software solution in time. Keeping paper records the old-fashioned way can result in hefty fines. Violations in the Hours of Service (HOS) or RODS can take a big bite out of a company's bottom line. 
By signing up with a premier ELD solution, trucking companies can rest assured that their drivers are compliant with the law. It reduces the amount of time that drivers must spend documenting their hours and reduces the headache for back office staff. The data collected through HOS247's proprietary software can be used to calculate fuel expense reporting, time management, and more. 
Not only does it help you to avoid those costly violations from not staying in line with the law, it can actually save you money at the end of the day. Our solution is simple and easy to use, making it the ideal option for busy trucking companies. At an affordable rate, you would be hard-pressed to find another solution that offers a more comprehensive program than ours. 
Be sure to give HOS247 a call today to sign up for your hassle-free two-week trial! Our dedicated customer representatives are ready and waiting to help you take your business to the next level.
"Awesome. Easy to install and use. Top notch customer service! I recommend it to everyone."


"Great company to deal with. The support team is very responsive and competent. They provided a great deal of education for our company."

"Customer service is great. They helped me to set up everything and showed how to edit my logs. Thank you."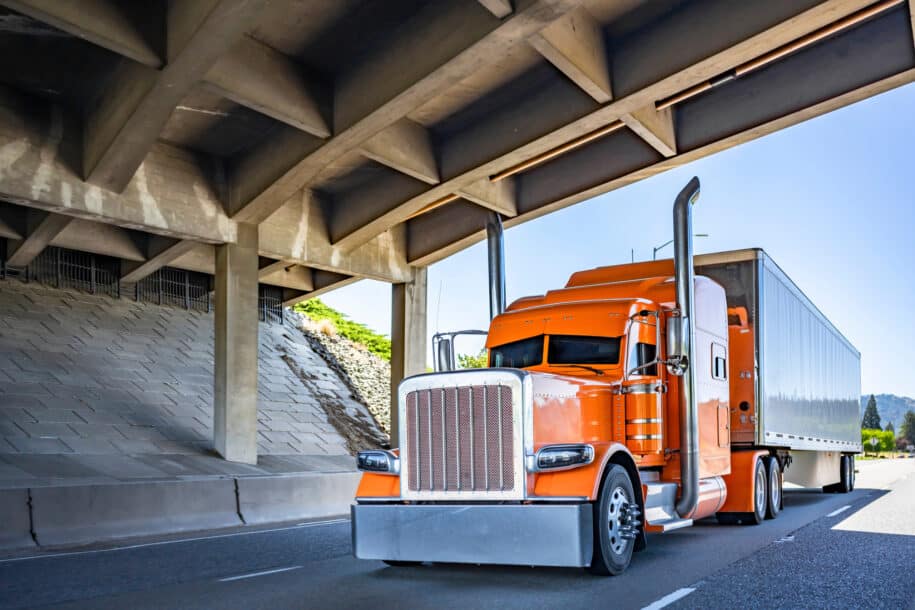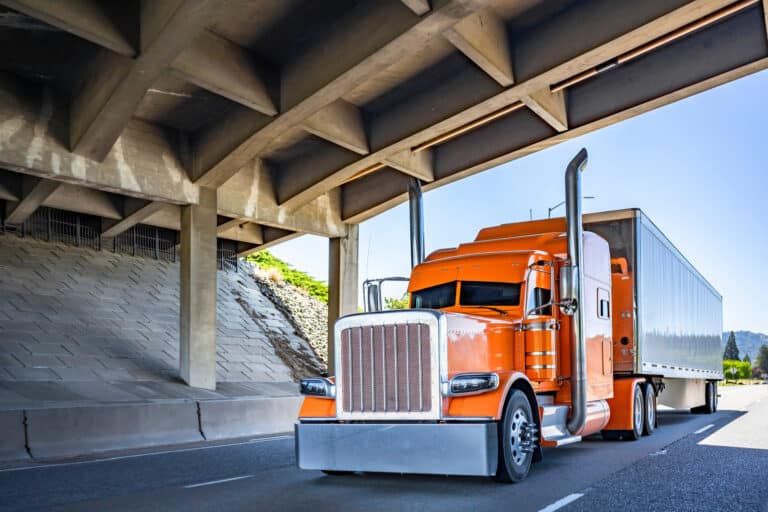 ELD Services & Devices
After several enforcement delays, the Canadian ELD mandate was fully implemented on January 1, 2023. Much like the elog rule in the US, Transport Canada ELD regulations now require commercial vehicle drivers to record their hours of service using an
Read More »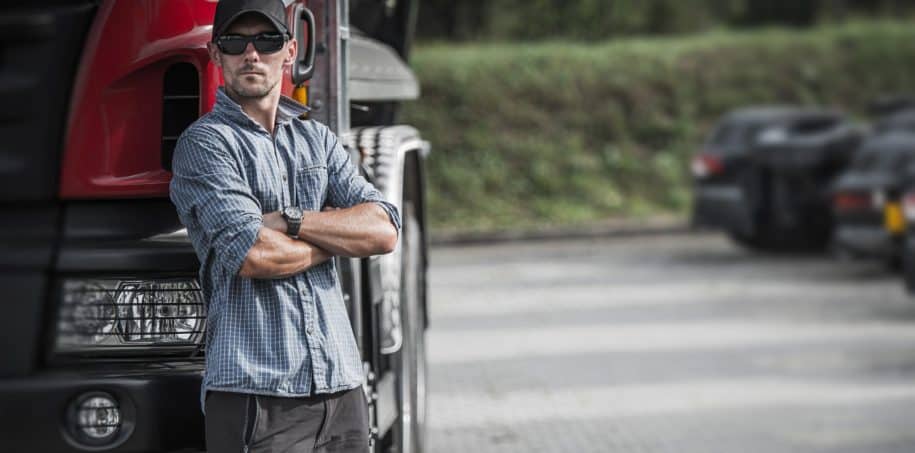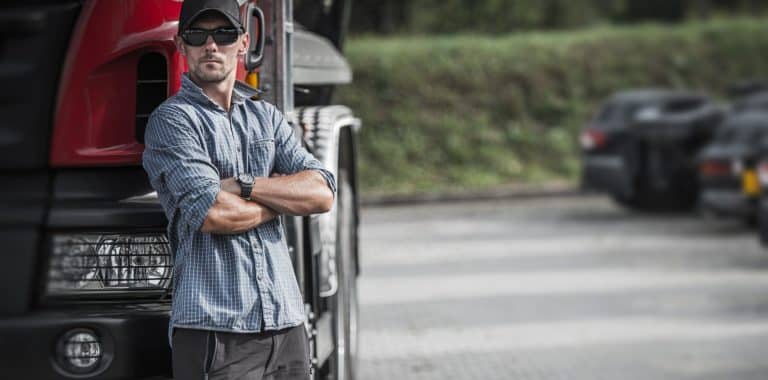 ELD Services & Devices
With the ELD mandate coming into full effect on January 1, 2023, truck drivers must comply with the new rules and use electronic logging devices. making the switch from paper logs might feel like a monumental feat at times. Companies
Read More »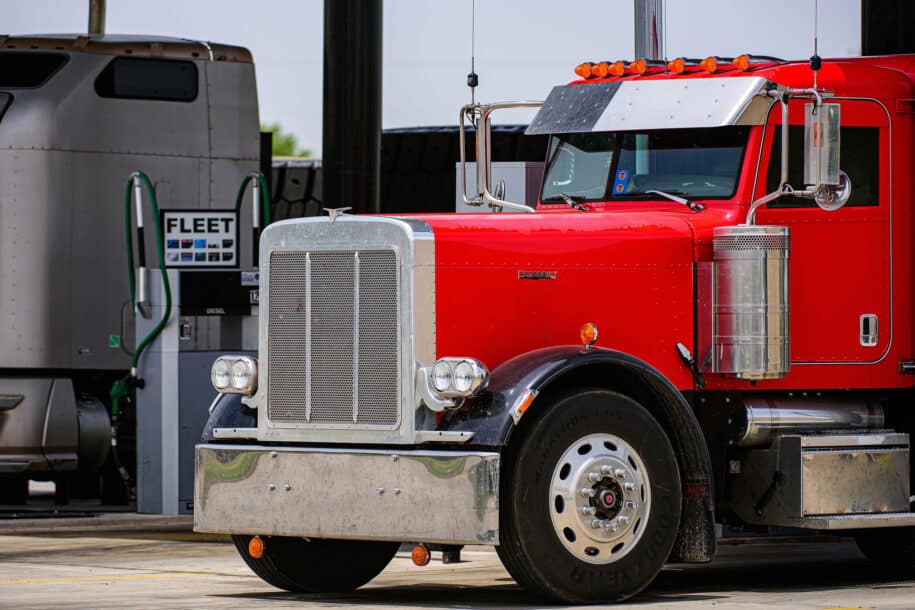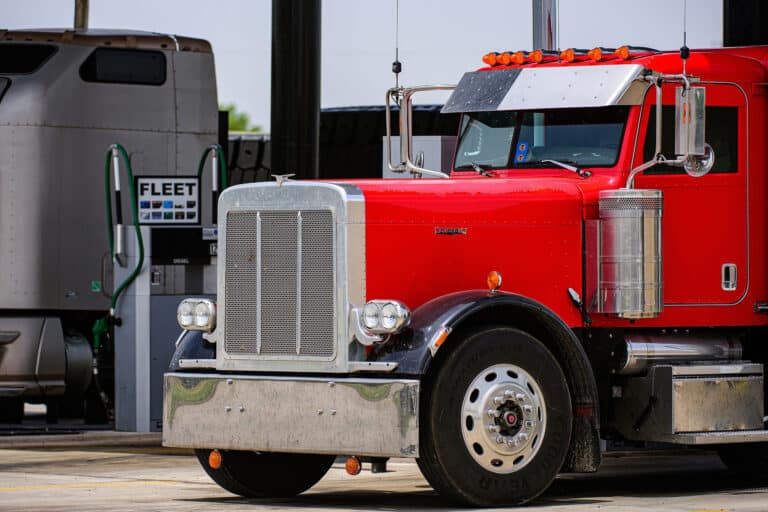 GPS Fleet Tracking Tips in Canada
GPS tracking for trucks helps carriers in Canada cut operational costs and optimize processes by monitoring vehicles' locations in real-time, creating a more efficient workflow and increasing security for drivers and company assets. GPS tracking technology offers way more than
Read More »