A trucker's log book is a vital document that provides a detailed account of a CMV driver's activities within a 24-hour period. In accordance with HOS rules, commercial motor vehicle operators must diligently record their location, driving time, on-duty time, and off-duty time. Knowing how to fill out a truck driver log book correctly is essential for maintaining compliance with the law.
Of course, if you are subject to the ELD mandate and usually utilize an electronic logging device, the process is automated. Still, we will give you the instructions on how to do a truck driver log book manually and we will talk about a top-rated ELD solution that can help you achieve compliance with minimal effort.
Keeping Paper Logs
Let's take a look at the step-by-step process of filling out a driver log book on paper:
Start with the basics: Begin by entering the date, the name of your carrier, your truck number, and the total number of kilometers driven within a 24-hour period. If you use multiple vehicles, ensure to include this information as well.
Provide essential details: Record the starting time of the 24-hour period, the names of any co-drivers, and the shipping document that specifies the carrier and commodity being transported. In the log book, state the point of origination in the "from" line and the destination in the "to" line.
Utilize the graph grid: The graph grid is divided into hourly boxes with fifteen-minute intervals. It includes four lines representing different activities: off-duty, sleeping, driving, and on-duty but not driving. Use a straight line to indicate your duties, starting from the beginning time and ending when the duty is completed.
Mark transitions: Draw a vertical line to indicate the transition from one duty to the next. Continue drawing the horizontal line for the current duty until you need to make the next vertical line.
Include remarks: After completing each duty, make sure to leave comments in the remarks section. Include the time, date, and location details, such as the city, town, village, province, and highway. These remarks provide crucial information for accuracy and reference.
Double-check and correct: Count the number of hours to ensure they add up to 24. Review your entries for any mathematical or grammatical errors and correct them to maintain accuracy. Legibility is essential, so make sure to write clearly when recording information in the log book.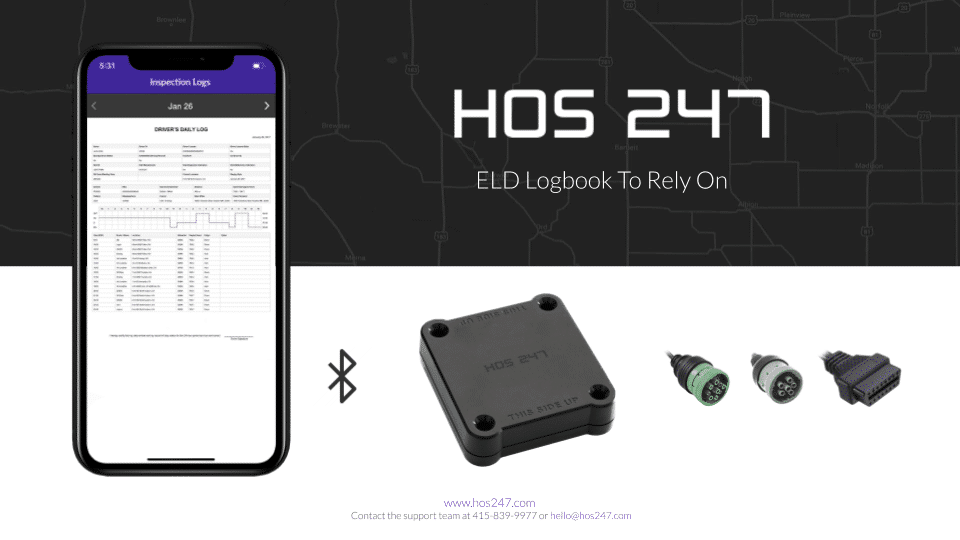 Paper Logs vs. Electronic Logs
The transition from traditional paper logbooks to electronic logs has brought significant changes to how truckers record their hours of service in Canada. Although ELDs are now a legal requirement, some drivers may still have reservations about embracing this technology. In this section, we will explore the key differences between electronic and manual methods of recording hours of service, highlighting the numerous advantages that e-logbooks offer over traditional paper logbooks.
Recording process and compliance accuracy: While paper logbooks require manual entry of information, electronic logs automate the recording process by integrating with the vehicle's engine control module to capture data automatically. Automated data capture eliminates the need for manual input and reduces the risk of errors or incomplete entries, helping achieve compliance with regulations and avoid penalties.
Data accessibility and analysis: In addition to recording process and compliance accuracy, ELDs offer significant advantages over paper logs in terms of data accessibility. E-logbooks allow truckers and fleet managers to quickly retrieve and analyze information for reporting, compliance, and operational purposes from a single vehicle or the entire fleet. Retrieving and organizing this information from paper logbooks would be time-consuming and challenging, especially when dealing with multiple trucks.
Integration with fleet management systems: Electronic logs offer advanced functionality and integration with other fleet management tools that paper logbooks lack. With GPS integration, for instance, e-logbooks enable real-time monitoring of driver activities, efficient dispatching, improved communication, and enhanced overall fleet performance.
In the upcoming section, we will delve deeper into the additional advantages that electronic logs offer, further highlighting their role in the modern trucking industry.
Benefits of Electronic Logs
By incorporating ELDs into daily operations, truckers can enhance safety, reduce operational costs, and improve overall productivity. In this section, we will explore the wide range of benefits that electronic logbooks provide, revolutionizing how truckers manage their operations and minimizing the administrative burden they face.
Reduced fuel wastage: ELDs can monitor fuel consumption and idling, enabling truckers to take proactive measures to minimize fuel wastage.
Vehicle diagnostics: Electronic logbooks usually offer vehicle diagnostic functionalities to detect and address potential mechanical issues before they escalate into costly breakdowns. By promptly addressing maintenance needs, truckers can avoid unexpected repairs, minimize downtime, and enhance the overall health and reliability of their vehicles.
Identification of risky driving behaviors: Elog devices also can track driving patterns and behaviors such as harsh braking, rapid acceleration, and excessive idling, helping fleet managers provide targeted driver training to improve safety, reduce wear and tear on vehicles, and potentially lower maintenance and repair costs.
Reduced liabilities: Providing accurate and verifiable records of driver hours of service, electronic logging devices help fulfill compliance with regulations and reduce the risk of violations and associated penalties. 
Automated IFTA calculation: ELDs simplify the often complex and time-consuming process of IFTA reporting, saving truckers valuable time and minimizing errors.
Lowered insurance premiums: Valuable data on driver behavior, vehicle performance, and adherence to safety regulations provided by e-logbooks can be used by insurance companies to assess risk and potentially offer lower insurance premiums to truckers with proven safety records and responsible driving habits.
If you are wondering where to buy truck driver log books that would lead your business to higher profits and a stronger competitive edge in the industry, look no further. We have a reliable option for you.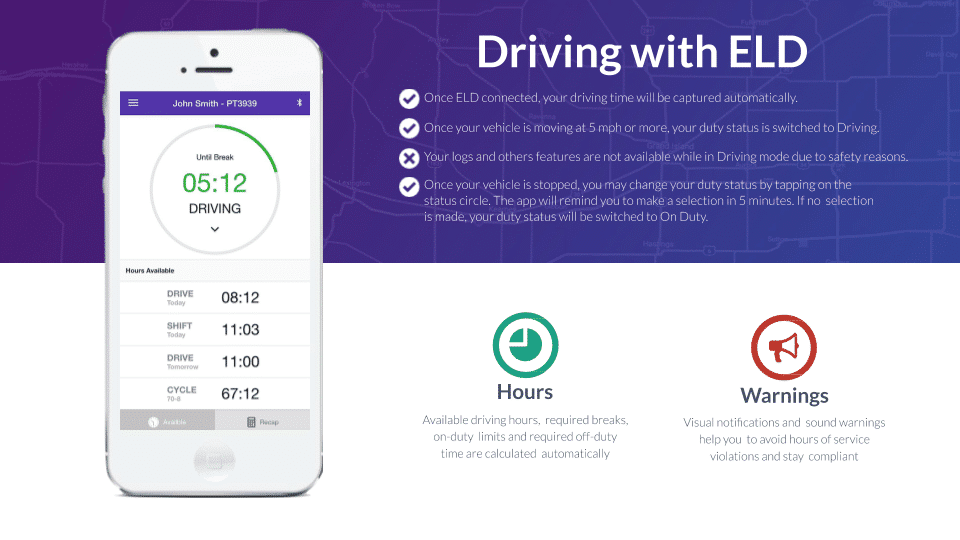 Improve Your Operations with HOS247 
When it comes to choosing the perfect solution for truckers, HOS247 stands out as a top choice. With years of experience in the industry, we have developed a deep understanding of the unique needs and challenges faced by truckers.
This experience has allowed us to refine their solution and tailor it to meet the specific requirements of the trucking industry. With a strong focus on customer satisfaction, HOS247 goes the extra kilometer to provide our customers with a high-quality and reliable product. Let's explore other characteristics that made us a top-choice in the trucking community. 
Compatibility: Compatible with both Android and iOS platforms, the HOS247 solution allows truckers to access their essential tools and data from their preferred devices, enhancing convenience and ease of use.
Transparent pricing: At HOS247, our commitment lies in delivering transparent and straightforward pricing plans, so that truckers can fully grasp the value they receive without encountering any concealed expenses or unforeseen surprises.
Easy-to-install reliable hardware: Our devices have been thoroughly tested to prove they are dependable, reliable, and resistant to glitches and breakdowns. With a quick and easy installation process, truckers can have their electronic logbook up and running in just a few minutes, allowing them to start recording their hours of service immediately.
User-friendly app: The perfect companion to HOS247 dependable hardware, our user-friendly app is designed with intuitiveness in mind, and requires no training for drivers to effectively keep their hours of service records. 
Top-rated technical support: We genuinely care about our clients and strive to be there for them whenever needed. With support representatives available seven days a week  in multiple languages, including English, Spanish, and Russian, truckers can communicate their issues or concerns effectively. HOS247's call-back policy ensures that clients do not have to explain their issues twice.
No-contracts: Flexibility is another advantage of choosing HOS247. We don't lock our clients into long-term contracts; they can choose a monthly or yearly subscription. We also allow truckers to scale their plans up or down according to their needs.
By choosing HOS247, truckers can rely on a comprehensive solution that is tailored to streamline their operations, boost productivity, and enhance compliance with ease and convenience.
Transport Canada ELD Requirements, HOS Rules and Exemptions with HOS247
Achieving compliance with Transport Canada regulations is a top priority for trucking companies and drivers. HOS247 understands the importance of meeting these requirements and offers a solution designed to enhance compliance with the mandate, providing a user-friendly and reliable solution for managing hours of service.
HOS247 electronic logbook supports HOS rules for both Canada South and Canada North zones, accommodating different types of commercial motor vehicle operations. The system allows drivers to effortlessly switch between different HOS rules and exemptions, accurately tracking and reporting driving hours.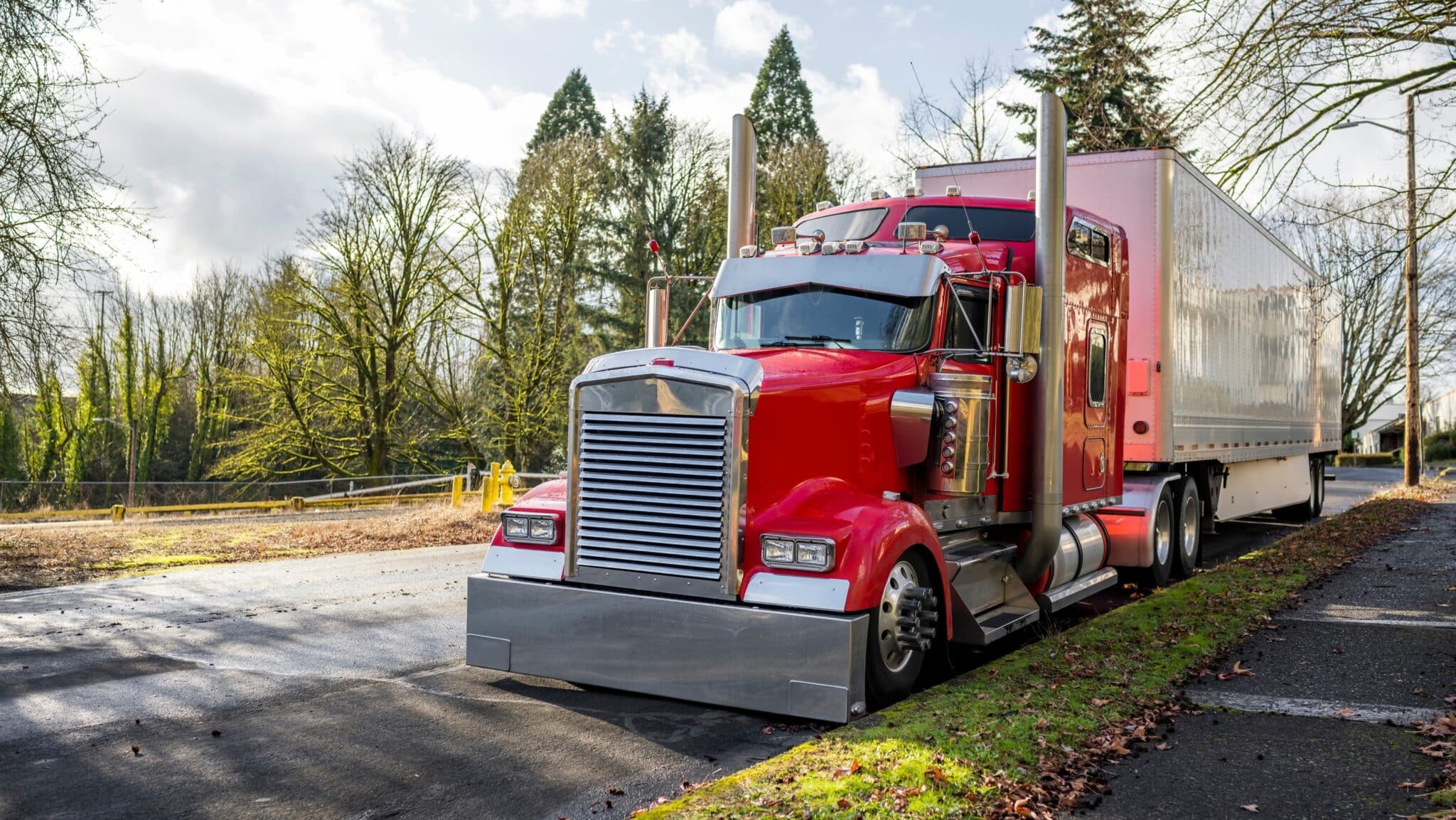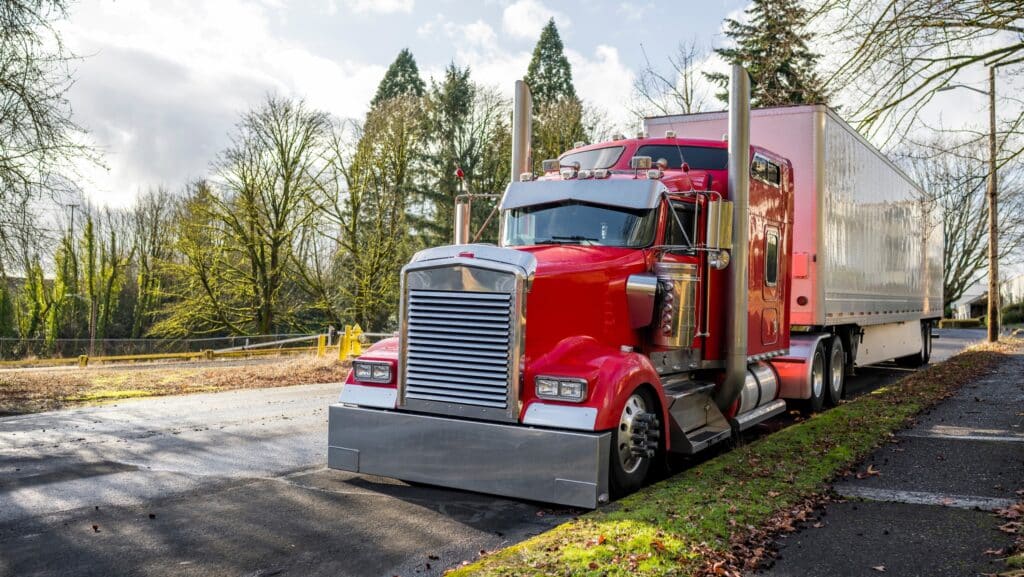 In addition to the standard HOS rules, HOS247 helps you stay compliant by automatically applying the appropriate exemptions based on your operations. These exemptions include the short-haul exemption, pre-2000 vehicle exemption, federal permit exemption, and other specific exemptions as defined by Transport Canada regulations.
What is a trucker's log book but an efficient technological tool that helps carriers, drivers, and fleet managers streamline their everyday tasks? By utilizing HOS247 ELD, you can have peace of mind knowing that your operations are in line with Transport Canada regulations. Order the two-week trial to start enjoying the benefits of our system now.
"Awesome. Easy to install and use. Top notch customer service! I recommend it to everyone."


"Great company to deal with. The support team is very responsive and competent. They provided a great deal of education for our company."

"Customer service is great. They helped me to set up everything and showed how to edit my logs. Thank you."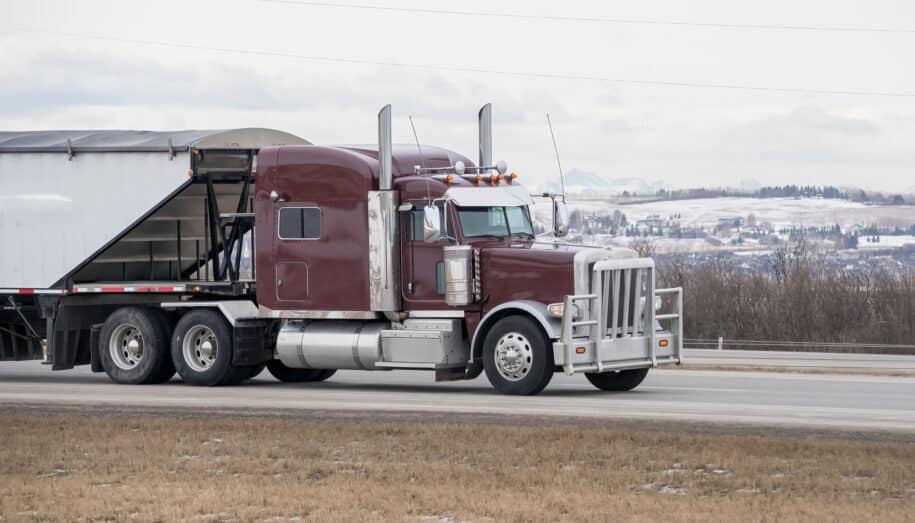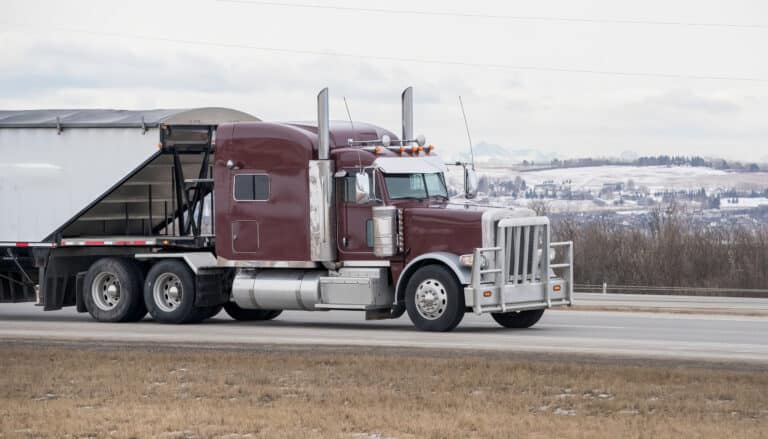 ELD Services & Devices
For decades, hours of service regulations have been enforced to ensure that commercial drivers maintain legal work hours. Now, due to the ELD mandate, commercial motor vehicle drivers are required to maintain accurate records of their driving time and breaks
Read More »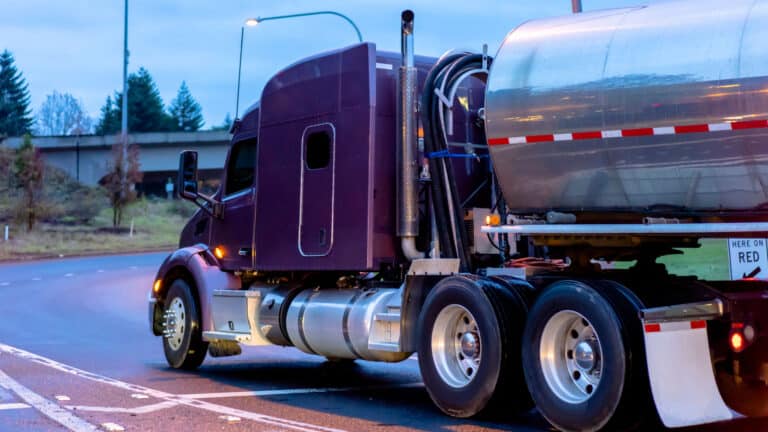 ELD Services & Devices
Since full implementation of the ELD mandate at the beginning of 2023, finding a reliable electronic logging device has become crucial for truck drivers operating in Canada. The law requires motor carriers and CMV operators to use electronic logbooks to
Read More »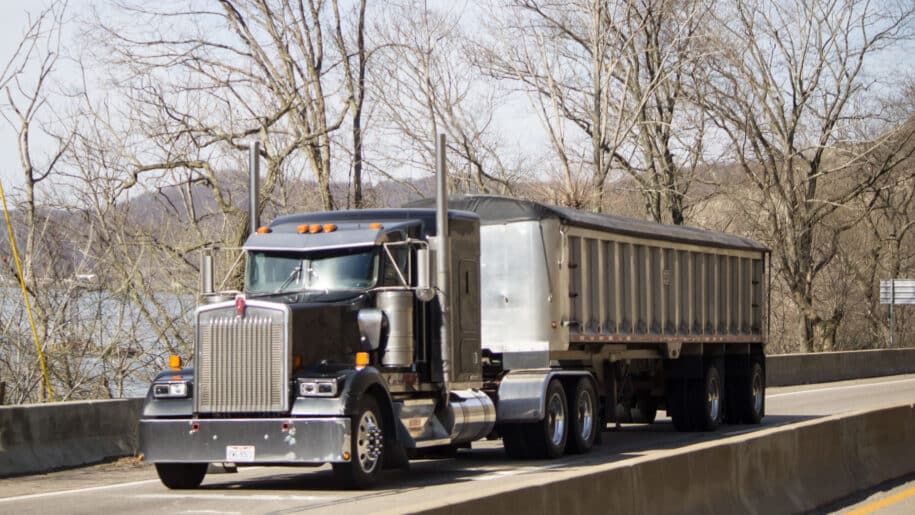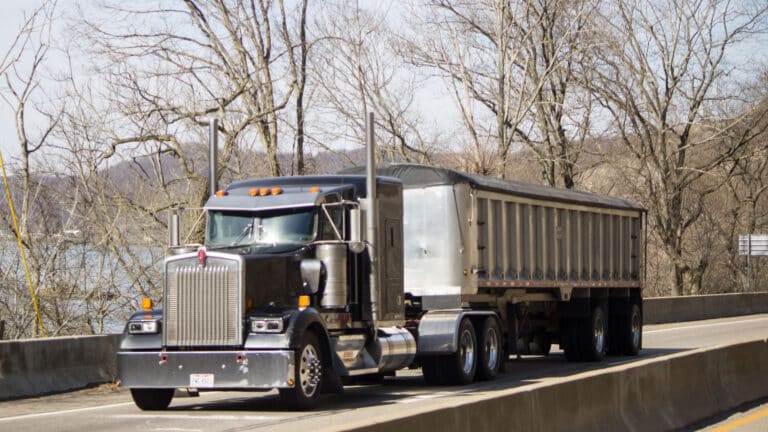 GPS Fleet Tracking Tips in Canada
The advantages of using GPS trackers are significant, including enhanced safety, reduced fuel costs, increased productivity, and better communication, all of which translate into lower operational costs. By enabling fleet managers to monitor and manage vehicles and assets in real-time,
Read More »