Since January 2023, when the ELD mandate came into full effect in Canada, drivers of commercial vehicles have been required to use electronic logging devices to record hours of service. Choosing dependable Transport Canada electronic log books can help carriers prevent ELD and HOS violations while increasing their operations' efficiency by streamlining and optimizing workflows. These systems synchronize with the truck's engine to automatically record driving time and other information, such as engine hours, ignition status, location, and miles driven.
ELD solutions help fleet managers stay updated on their drivers' status and available driving hours, as well as vehicle location in real time, facilitating planning, supervision, dispatch and other management processes.  In this article, we will discuss the differences between Canadian and US mandates, review HOS rules in Canada, and help you find a reliable solution to stay compliant and improve profitability.
How Are the Canadian and US ELD Mandates Different?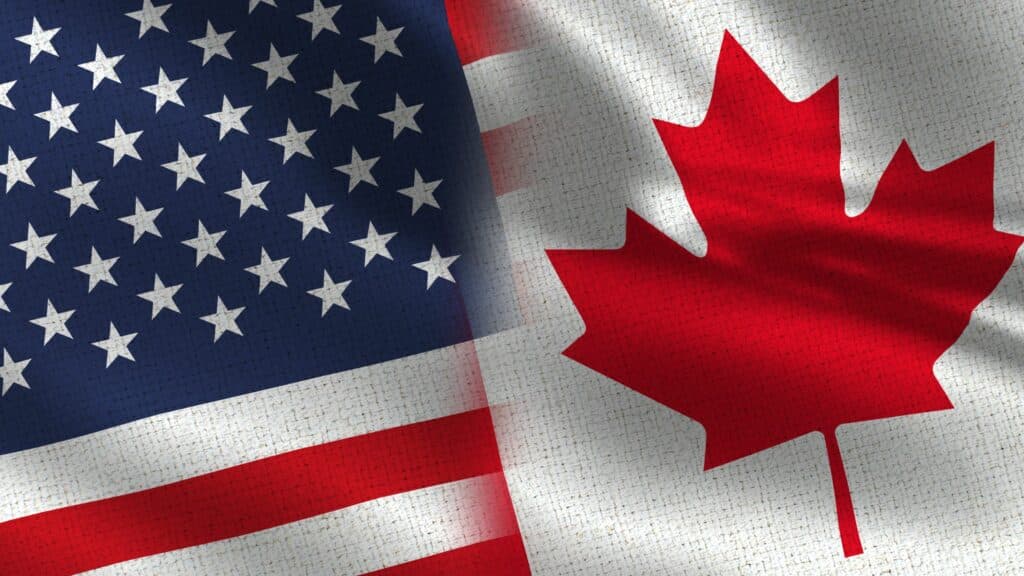 Like the US ELD law, the Canadian mandate was designed to increase road safety and standardize the ways of delivering data to minimize errors, tampering and driver harassment. Although Canada aligned many of its ELD mandate's requirements with the US version of the document, there are still some differences between the two countries' regulations that drivers crossing the border should know about. Let's see what these differences are. 
Personal Conveyance
Personal conveyance refers to the timeframe when the driver uses a company vehicle for non-work purposes, for example, driving to a hotel or restaurant. This is one of the biggest differences in the mandates' regulations:
US: No limitations on distance or time.
Canada: Limits the distance to 75 kilometers in 24 hours. If the driver exceeds this limit, their status will be changed from 'personal conveyance' to 'driving'.
Off-Duty Status
Another critical difference lies in the way the two countries approach off-duty statuses: 
US: Strict 30-min break after driving for eight hours. Hours can't be deferred to another day. 
Canada: Two hours of off-duty time can be broken up within a 16-hour work window. Unused off-duty time can be deferred to the next day.
ELD Malfunctions
In case of elog malfunctions, the driver can use paper logs to record their hours of service. However, the period allowed by the authorities for the carrier to fix the device is:
that allows operators to switch from Transport Canada electronic log books and avoid  rules also differs: 
US: A maximum of 8 days, after which the driver must have a working a DOT electronic log book
Canada: The driver has 14 days or until his return to the home terminal from the current trip if the trip lasts longer than 14 days to replace or fix the device.
Transferring HOS at the Roadside
The US has stricter DOT electronic log book rules for data transfer than Canada, where the process of data transfer is simplified:
US: Four different methods to transfer HOS data to an electronic repository.
Canada: Hours of service reports are electronically transferred directly to the officer.
Certification
DOT laws for log books in the US also differ from those in Canada in regard to how they ensure carriers use devices manufactured according to the standard:
US: A self-certification process is carried out by the manufacturer.
Canada: Third-party certification by an accredited body is required.
Violation Alerts 
Another important difference between both legislations is the requirement to notify drivers before a violation occurs:
US: No notification is required. 
Canada: Transport Canada electronic log books are required to notify the driver at least 30 minutes prior to reaching any limit imposed by the current hours of service rules. 
In general, Canadian ELD rules are considered more flexible than the requirements established by the US mandate. However, the Canadian system of HOS rules is more complicated than its American counterpart, as we will see in the next section.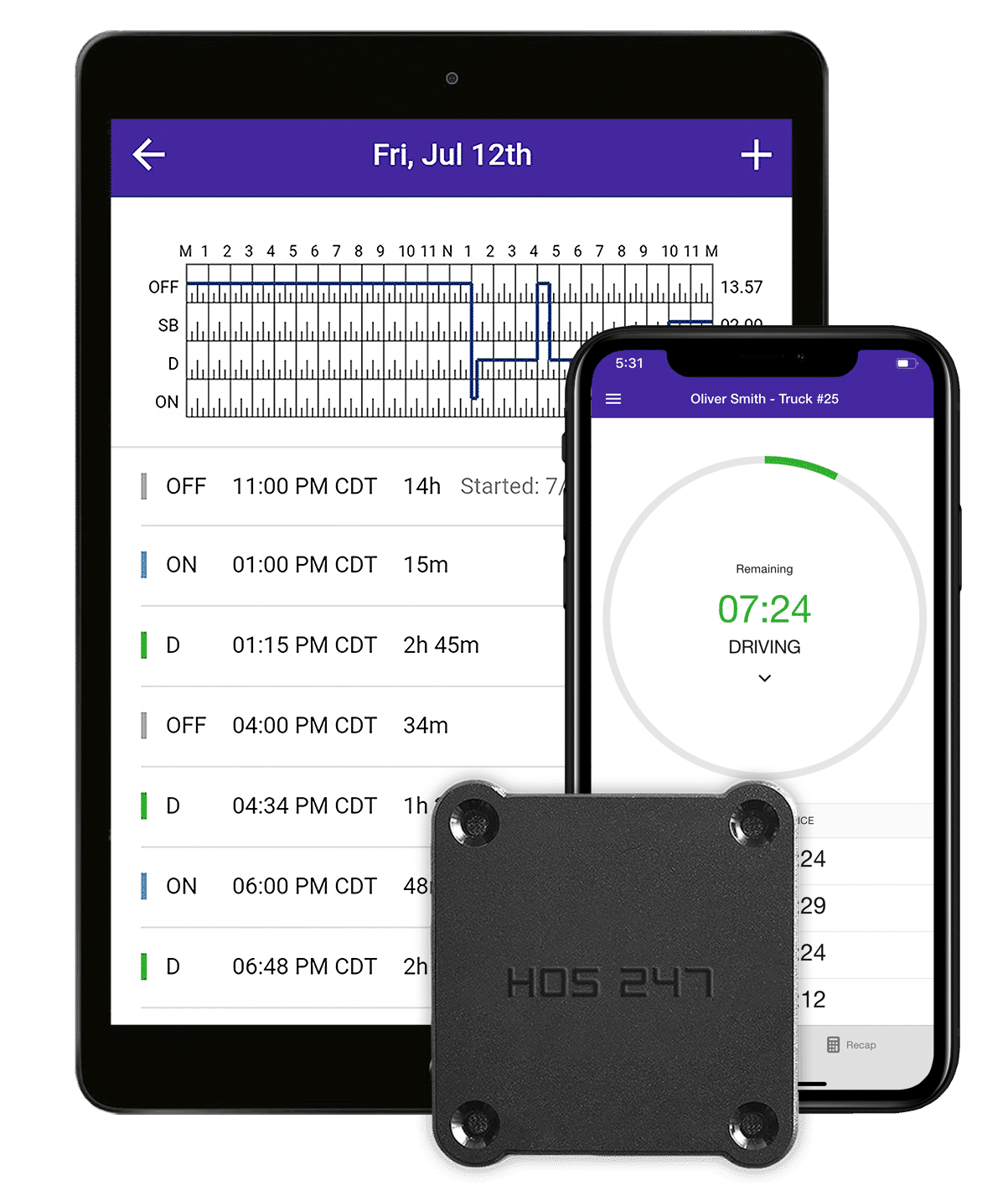 Canadian HOS Rules 
According to the mandate, commercial vehicle drivers are required to maintain accurate daily logs accounting for on-duty and off-duty time for each working day. Canadian HOS regulations apply similarly to property-carrying and passenger-carrying drivers and carriers. 
The 60th parallel is a reference point for Canadian hours of service rules as it is considered the boundary between northern and southern Canada. Let's compare shift limitations in the south and north of the country. 
Driving Limit
South: A driver is limited to a maximum of 13 hours of driving in one day and 13 hours within one work shift, which starts after being off-duty for at least 8 consecutive hours.
North: A driver is limited to a maximum 15 hours of driving after 8 consecutive hours off- duty. 
On-duty Limit
South: Operators are not allowed to drive after accumulating 14 hours on-duty in one day or 14 hours in a shift, but they can still log time as On-Duty Not Driving after 14 hours on-duty.
North: Operators are not allowed to drive after accumulating 18 hours on-duty in a shift; they may only drive again after 8 consecutive hours off-duty.
Shift/Workday Limit
South: Operators can't drive after 16 consecutive hours have elapsed in a shift.
North: Operators can't drive after 20 consecutive hours have elapsed in a shift. 
In a nutshell, operating in the South, commercial vehicle drivers have a 16-hour window to drive a maximum of 13 hours before they must take a full off-duty break of at least 8 consecutive hours. While CMV drivers in Canada North, have a 20-hour window to drive a maximum of 15 hours before a full off-duty break of 8 consecutive hours.
Mandatory Off-Duty Time
Drivers in Canada are required to take a certain amount of mandatory off-duty time, depending on how long they were on shift: 
After a 16-hour work day they must take a full 8 consecutive hours off-duty.
Off-duty time can be spread throughout the day in blocks of at least 30 minutes. To reset a shift and restart on-duty and driving hours, drivers need to be off-duty for 8 consecutive hours.
Canadian Off-Duty Deferrals
Off-duty deferral permits drivers to postpone their off-duty time under the following conditions:
The off-duty time deferred can't be part of a mandatory 8-hour rest break.
Deferred hours must be added to the 8 consecutive off-duty hours taken on the second day.
The total off-duty time taken in the 2 days must add to at least 20 hours.
Total driving time can't exceed 26 hours in those 2 days.
Drivers are not allowed to defer hours 2 days in a row.
HOS Cycles
Canadian HOS rules support two cycles. Cycle 1 follows a 7-day schedule with a required 36 consecutive hour off-duty reset period. While cycle 2 is a 14-day schedule with a required 72 consecutive hour off-duty reset period. Drivers must select a cycle to follow before logging their hours and log the required off-duty reset period before switching cycles.
Transport Canada electronic log books rely heavily on the provider's knowledgeability of all HOS and elog rules for compliance. It is important to note that not all electronic logbooks are equally reliable. The HOS247 ELD supports all current HOS rules and exceptions established by US and Canadian authorities. In the following section, you will find out what characteristics have made our product a top choice among truck drivers and fleet managers alike.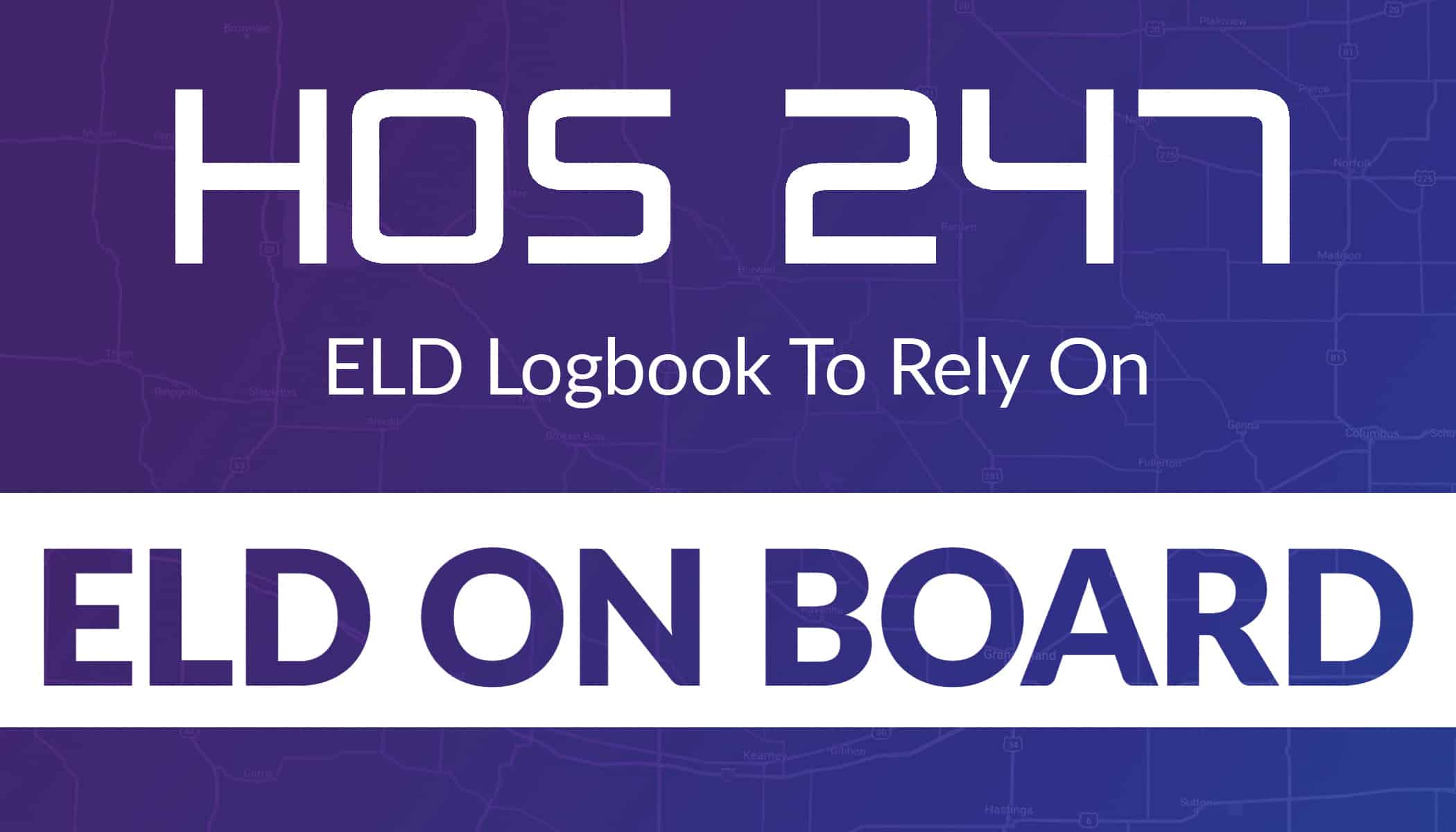 HOS247 Is a Leading ELD Service Provider
The HOS247 solution stands out from other Transport Canada electronic log books for its reliability and efficiency. Our ELD is designed to be accessible and easy to use to help operations run smoothly. It can be paired with both iOS and Android operating systems for driver convenience. The benefits of our customer-centered approach include:
User-friendly interface. Drivers can easily manage their logs and create electronic driver vehicle inspection reports with a few taps on our app, while fleet managers can access and analyze this data through the intuitive web-based portal. 
Compatible hardware. The device is compatible with different types of trucks, so motor carriers won't have to look for different providers for each vehicle class. HOS247 hardware can be set up in minutes and doesn't require special installation. 
Top-rated technical support. Our dedicated technical support experts will assist you with installation, onboard training, troubleshooting, and any doubts related to compliance issues or the logbook's use. The HOS247 customer support service is available seven days a week and our managers speak multiple languages apart from English, including Spanish and Russian.
No-contract policy. At HOS247, we offer a flexible system of monthly or yearly subscriptions instead of long-term contracts, so our clients can change their plan or cancel their subscription if they so decide.
Two-week trial. Customers can test the HOS247 solution for two weeks to get to know the system and see if it suits their business needs. If within these 14 days the client decides that our ELD doesn't work for them, we will give them a full refund, no questions asked.
Transparency. Many ELD companies are unclear about the cost of their Transport Canada electronic log books. Offering cheaper solutions, they may have hidden fees for services that would normally be included in the package, such as installation expenses or user training. With HOS247, you may be sure our pricing is transparent. We offer a quality solution that is affordable and easy to use. 
Extra features. In addition to compliance monitoring, HOS247 offers other services to boost fleet operations' productivity. Our ELD solution can be integrated with real-time GPS tracking, IFTA distance calculations, idle reporting, and vehicle diagnostics. If you want to know how these features can improve the quality of your company service and reduce operational costs, read the next section.
ELD Extra Features to Help Your Business Thrive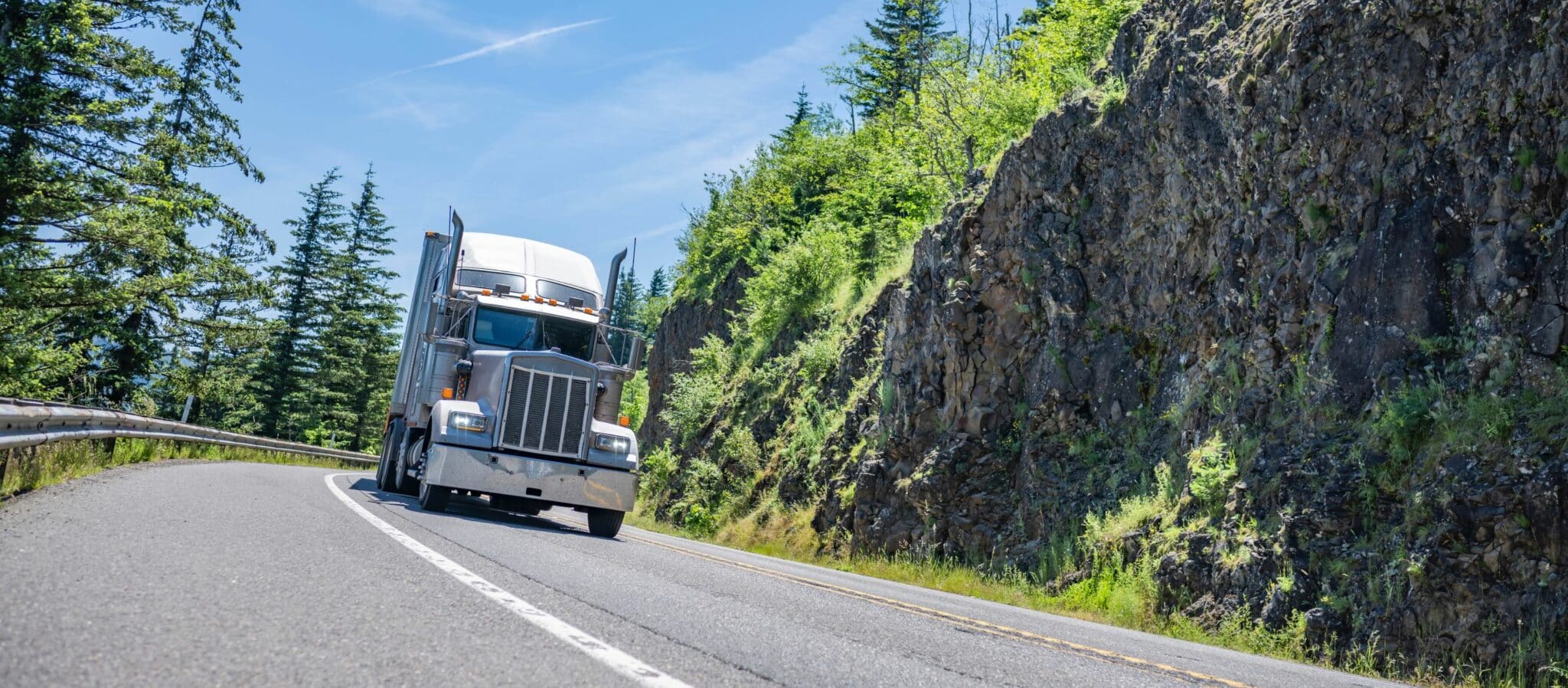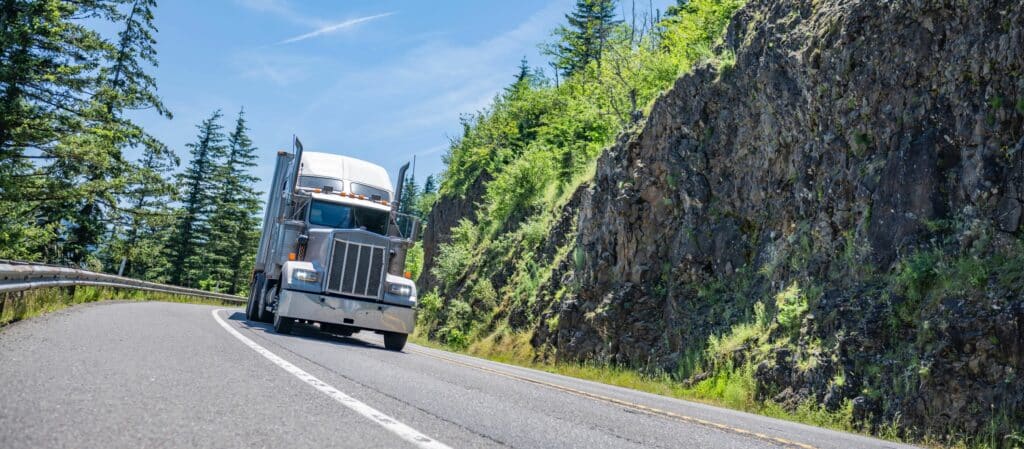 An electronic logbook enhanced with additional features goes beyond compliance with the ELD law as it can help improve overall business performance. These are the essential tools that help carriers gain control over their processes and optimize operations: 
Real-time GPS. GPS tracking can provide full fleet visibility and increased security with advanced telematics technology. Fleet managers can monitor vehicles' locations in real time, maximizing the productivity of operations. This tool also facilitates dispatch, allowing staff to plan routes more efficiently and avoid deadhead kilometers. Collected data also helps monitor, analyze, and improve monitor driver performance.
IFTA reporting. This feature automates complex IFTA calculations, reducing human error and helping companies file tax reports much faster and more efficiently.
Vehicle maintenance. Tracking the timing for a vehicle's scheduled maintenance is easy with this solution that automatically organizes preventive maintenance events based on mileage and hours of use, facilitating the job of keeping the vehicle "healthy."
Fault code detection. Fault codes help increase vehicle longevity and save on expensive repairs. When it detects malfunctions in the vehicle operation, it generates a trouble code and notifies the fleet manager. When equipped with telematics, the system can also send the alert directly to the maintenance department.
Idle reporting. The solution offers customized reports for idling that leads to extra fuel expenses. Fleet managers can timely spot problems and reduce fuel wastage. 
Better dispatch, improved customer service, reduced costs, increased productivity, and excellent compliance with road laws—all these goals are achievable with our solution. If you are wondering where to buy electronic log books by HOS247, contact us via phone or email, and request a demo.
"Awesome. Easy to install and use. Top notch customer service! I recommend it to everyone."


"Great company to deal with. The support team is very responsive and competent. They provided a great deal of education for our company."

"Customer service is great. They helped me to set up everything and showed how to edit my logs. Thank you."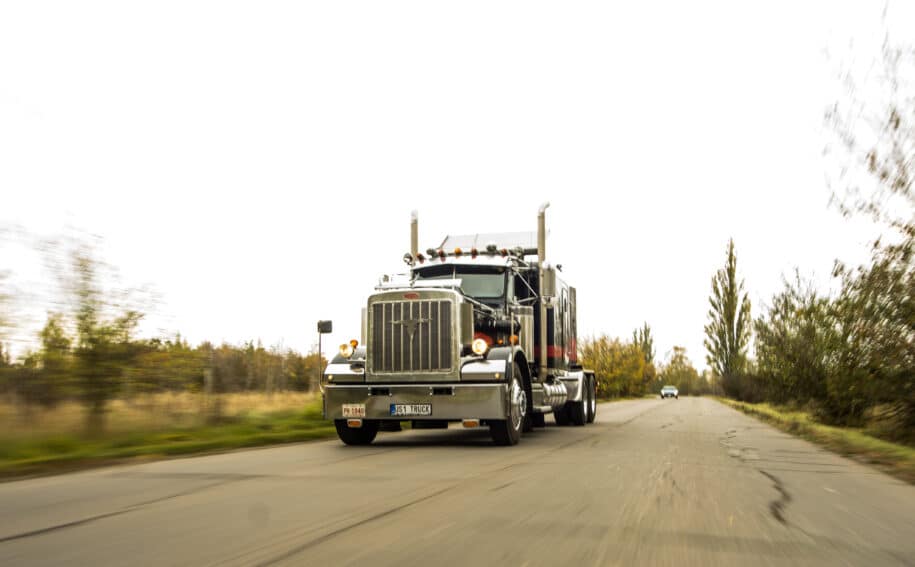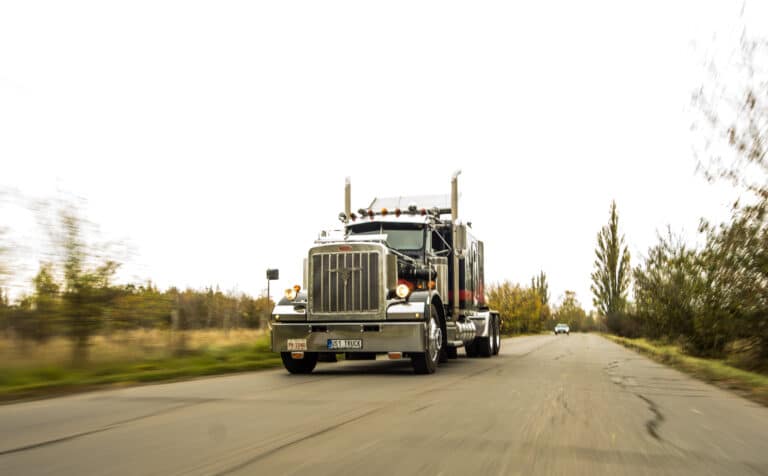 GPS Fleet Tracking Tips in Canada
GPS fleet truck tracking is one of the most cost-effective and useful tools found in the trucking sector. Smaller-scale businesses in Canada can perform very well because of their capacity for lean management. Using technology to optimize processes and effectively
Read More »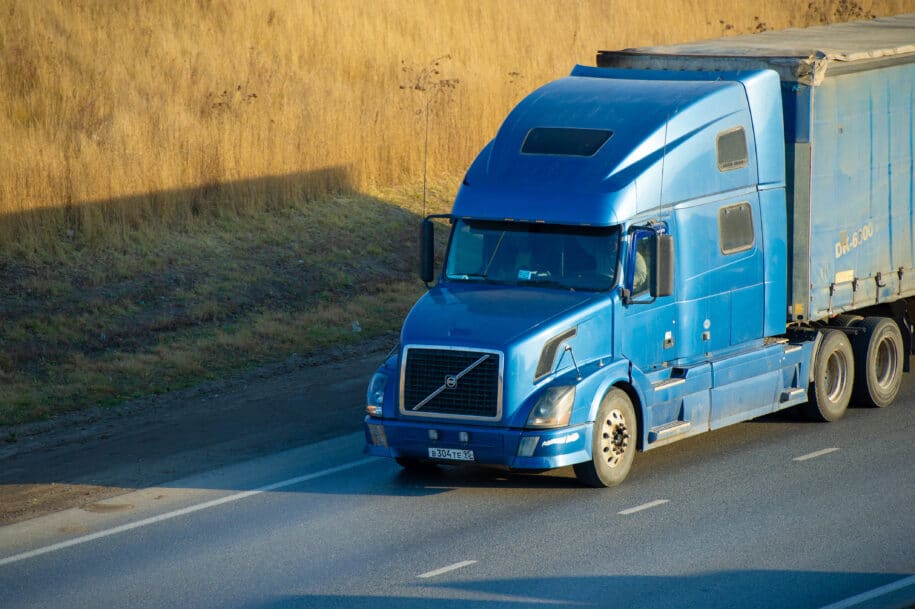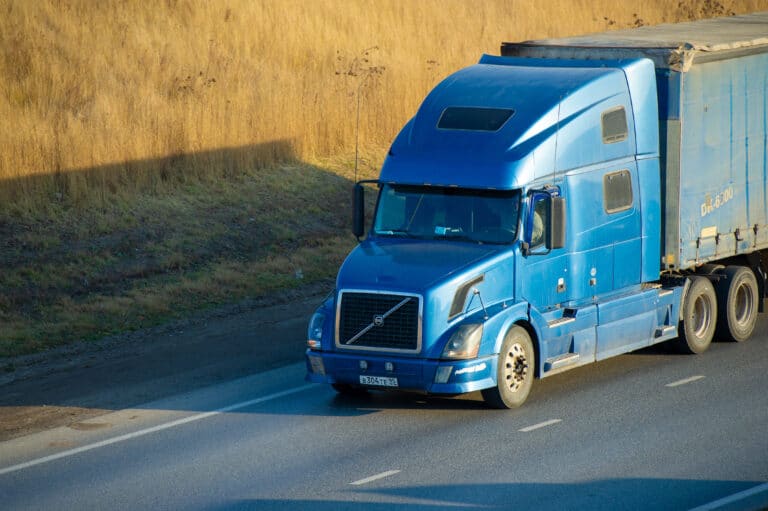 ELD Reviews
Truckers and commercial motor vehicle drivers in Canada still have some time to adjust to the incoming ELD Mandate, but there will be no excuse for not complying with its regulations come January 1, 2023. Without a compliant electronic logging
Read More »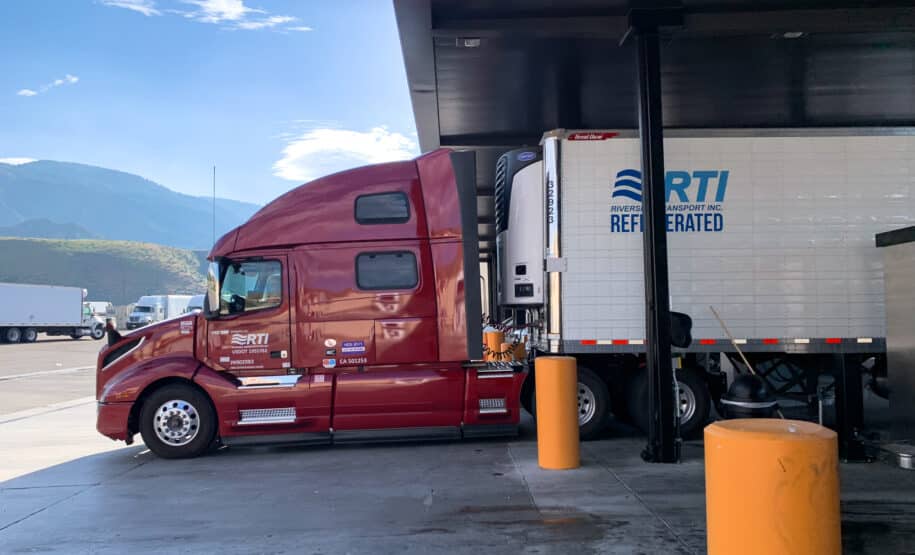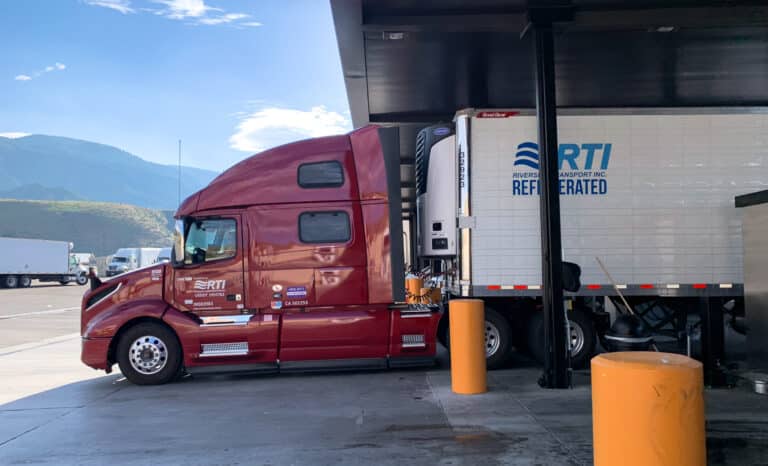 ELD Mandate Updates
What Is the Canadian ELD Mandate? The Canadian ELD mandate was announced on June 13, 2019, by the Canadian Minister of Transport Marc Garneau and went into effect on June 12, 2021. The progressive enforcement period announced by Canadian authorities
Read More »