Come January 1, 2023, truck drivers must comply with a series of rules and requirements set by Transport Canada. One such requirement is the use of a truck log book to record drivers' hours of service when operating commercial motor vehicles for interprovincial trade businesses. 
When do I need a truck log book or what size truck needs a log book? Apart from some specific exemptions, commercial vehicle drivers must abide by HOS rules. Canadian federal legislation states that a commercial vehicle is a bus that can seat more than 10 people (including the commercial driver), or a truck, tractor, trailer or a combination of these that weighs over 4,500 kg, that is operated by a motor carrier, and propelled by something other than muscular power.
Differences Between Paper Logs and Electronic Logs
HOS records can be kept on paper or electronically. Most commercial motor vehicles will soon be required to have an electronic truck log book installed to record drivers' RODS. Vehicles carrying property and passengers traveling across provinces are included in this rule. Some drivers are exempt from to the use of an electronic logbook, and so paper logs may be used to record their HOS, including:
Short-haul exception. Applies to drivers operating within a 160 km radius from their home terminal.
Rented vehicles. Drivers of vehicles under a rental agreement not longer than 30 days.
Special permits and statutory exemptions. Drivers of a commercial vehicle under a permit issued under the HOS regulations or an exemption issued under the Motor Vehicle Transport Act.
Manufacturing date. Vehicles assembled before the year 2000.
In case of an electronic logbook malfunction, affected drivers must inform their motor carrier and keep their RODS on paper until the device is repaired or replaced. This must happen within the next 14 days or until the driver finishes the current trip and returns to the home terminal.

Electronic Truck Log Books Must Support Updated HOS Rules
HOS rules must be programmed into the elog system to ensure compliance with the maximum on-duty time allowed to drivers. This programming must include rest periods for the drivers in line with the limits established by the authorities. HOS rules in Canada vary depending on whether the driver is north or south of the 60th parallel north. Here is a quick recap:
South of 60:
Drivers must choose to work under Cycle 1 (70 hours in 7 days) or Cycle 2 (120 hours in 14 days).
HOS are reset to zero or switched by taking off-duty time: 36 consecutive hours for Cycle 1 or 72 for Cycle 2.
Drivers must have at least 24 consecutive off-duty hours for each 14-day cycle.
Driving time must not exceed 13 hours per day or work shift. The driver must have an 8 hour off-duty period before allowed to drive again.
After a driver has been on duty for 14 hours, no driving is allowed, only non-driving tasks. 
Driving is not allowed 16 hours after the driver's last 8-hour off-duty period.
Off-duty time in a day must be at least 10 hours, which can be spread in 8 consecutive hours and 30-minute blocks. 
North of 60:
Drivers must choose to work under Cycle 1 (80 hours in 7 days) or Cycle 2 (120 hours in 14 days).
Driving time must not exceed 15 hours per day or work shift. The driver must have an 8 hour off-duty period before allowed to drive again.
After a driver has been on duty for 18 hours, no driving is allowed, only non-driving tasks. 
Driving is not allowed 20 hours after the driver's last 8-hour off-duty period.
Benefits of the HOS247 Logbook
HOS247 provides a truck log book system designed to assist drivers and motor carriers run their operations as efficiently as possible while complying with FMCSA requirements. The HOS247 logbook has some key advantages:
Compatibility. HOS247 logbook has been tried, tested and shown to operate smoothly on Android or iOS tablets and smartphones.
Reliable hardware. A stable connection makes for a fast and accurate collection of engine data, so RODS are always updated.
User friendly app. Manage logs easily and efficiently to improve HOS compliance.  
Top-rated customer service. A dedicated multilingual team is available to assist truck drivers troubleshoot ELD log issues every day of the week in English, Spanish, Polish, and Russian. 
Flexibility and trial period. HOS247 truck log book plans can be scaled according to the needs of the customer and we have a no-contract policy. Try out the solution for two weeks; if you are not satisfied with the product, you may return it within that time and obtain a hassle-free refund. 
Extra features. Fleet maintenance, vehicle diagnostics, IFTA calculations, among others, are available. You can also enhance efficiency with real-time GPS tracking.
If you are wondering where to buy truck drivers log book, a semi truck log book or a big truck log book, please click below to see our pricing.
Use GPS Tracking For a Complete Solution
GPS technology allows fleet managers to keep track of their fleets in real-time, greatly improving their performance. These systems can be used to manage daily activities easily and efficiently. The HOS247 GPS product offers the following advantages: 
Real time GPS. Advanced and real-time GPS tracking telematics technology keeps records of the vehicles' activities and coordinates. 
Reliable hardware. As per HOS247 standards, easy to install plug-and-play or hardwired tracking devices keep information updated at all times.

4G LTE technology. A modern 4G/LTE GPS tracking solution ensures a fast and reliable connection.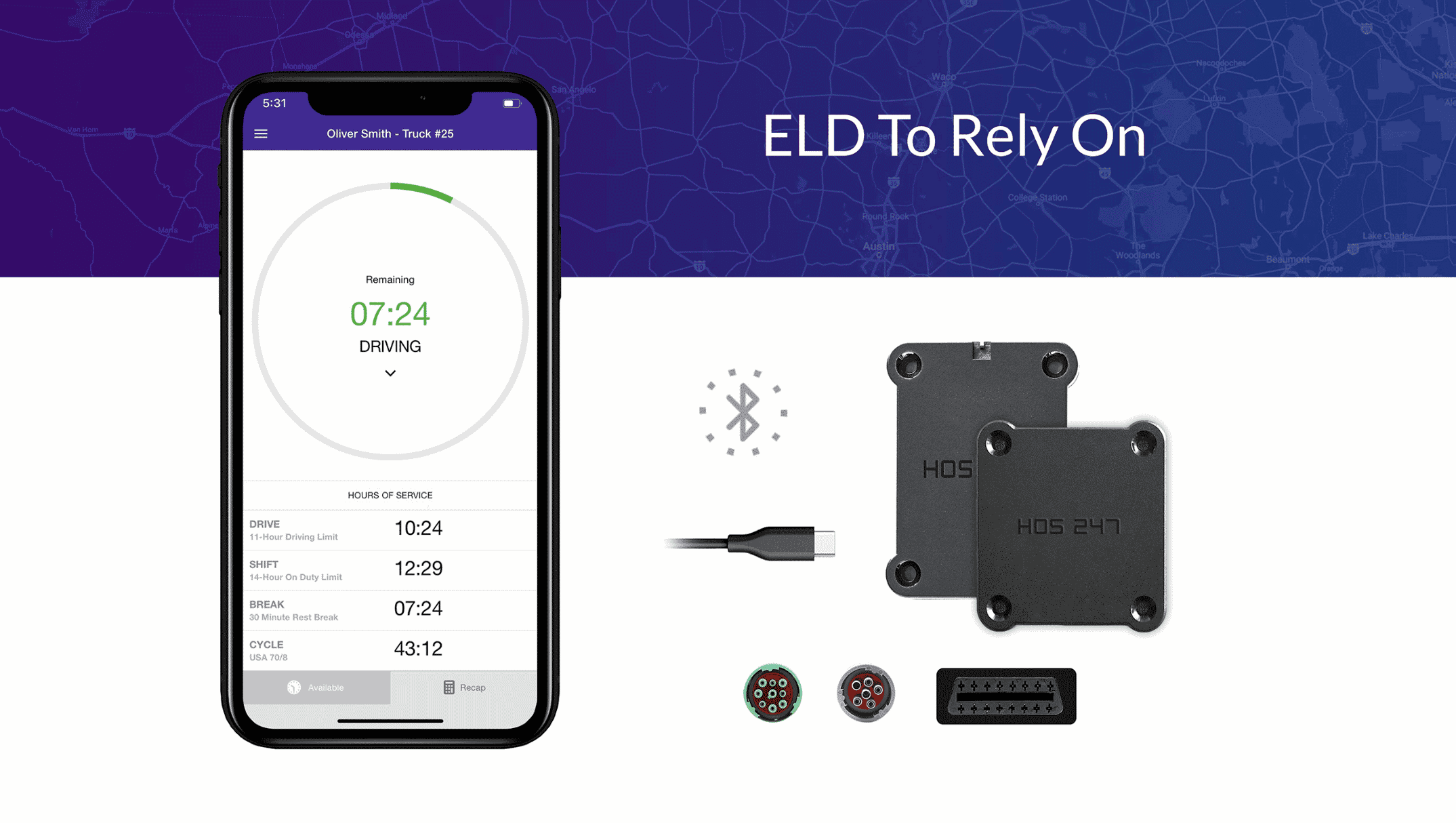 Instructions to Install the HOS247 Logbook
To set up the HOS247 truck log book, follow these three steps:   
STEP 1 – WEB PORTAL SETUP
Access https://portal.hos247.com/ and log in with the provided credentials.
Click on the "Manage" options, update your Company information, add Vehicles, Portal Users and Drivers.
According to FMCSA regulations, portal users and drivers must have different login credentials. Portal users cannot log in to the HOS247 app and drivers cannot log into the portal with the same login credentials. Use different emails for portal users and drivers.
STEP 2 – HARDWARE INSTALLATION
Plug the device into the vehicle port with the 9 pin cable before turning on the vehicle and before running the HOS app. Use adapters if needed. A dual fastener is provided for dash mounting.
You should see a slow flashing green LED, indicating that the device is powered. You should also see a flashing red LED, indicating that the internal GPS is in acquisition mode. A solid red LED indicates that the signal is locked, but you can proceed to the next step without waiting for the GPS lock.
Turn the vehicle engine on. You should see a fast flashing green LED, indicating that vehicle bus activity has been detected.
After the green LED becomes solid, the device is registered on the vehicle bus and you can run the HOS app.
From this point on, the device will have and retain the information it needs, such as VIN, to communicate with the app via Bluetooth Low Energy. Note that for power management reasons, sometimes the LEDs will not stay on.
STEP 3 – HOS 247 APP SETUP
Download the HOS247 app from Google Play or from Apple App Store.
Make sure the Bluetooth of your tablet/phone is on. DO NOT pair Bluetooth in your phone/tablet settings. The connection will be established in the HOS app. However, if your phone/tablet prompts you or asks you for permission to turn on Bluetooth, you need to do that since Bluetooth is needed for the device to communicate with the app.
Log in with your credentials (created in Web Portal – please note: according to the FMCSA regulation portal users and drivers must have different login credentials even if this is the same person).
Select a vehicle from the list of vehicles (created in Web Portal).
Enter MAC address (listed on the device).
The Bluetooth indicator at the top right corner of the app means you are ready to start using your HOS247 logbook.
"Awesome. Easy to install and use. Top notch customer service! I recommend it to everyone."


"Great company to deal with. The support team is very responsive and competent. They provided a great deal of education for our company."

"Customer service is great. They helped me to set up everything and showed how to edit my logs. Thank you."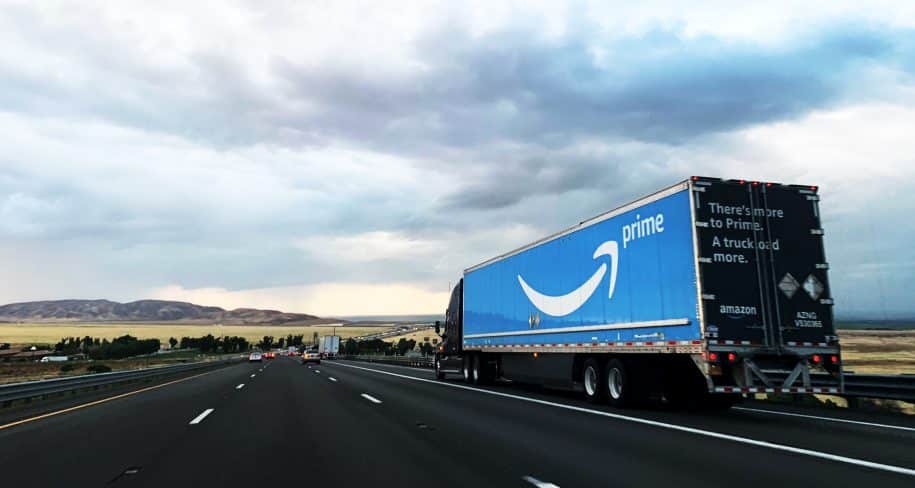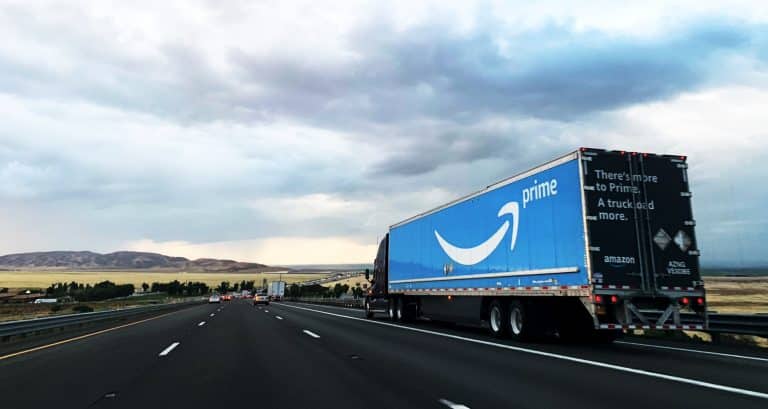 ELD Services & Devices
The ELD Mandate is now in effect although full enforcement has been delayed to January 1, 2023. ELD devices are becoming essential tools for truckers and carriers to follow stay in compliance with federal regulations. HOS247 services and technology help
Read More »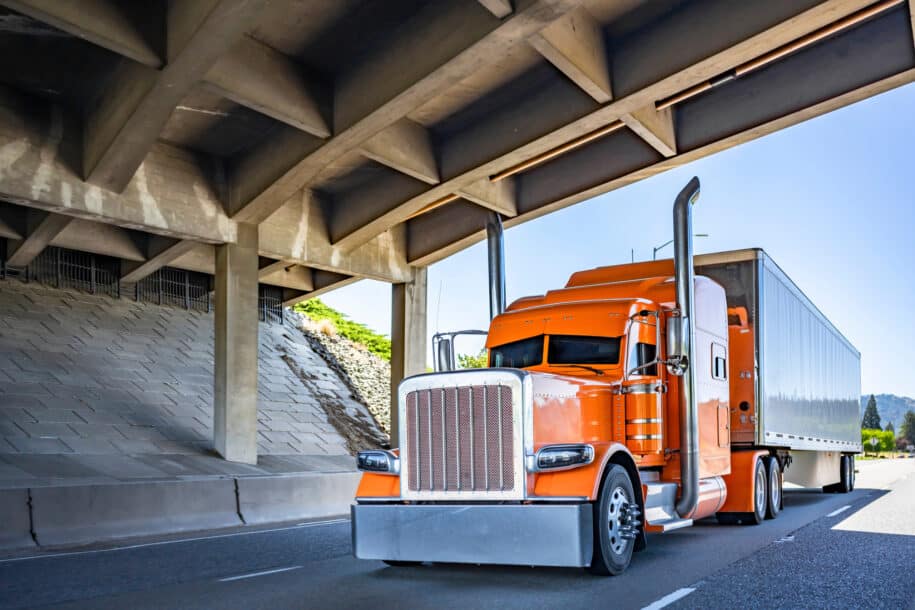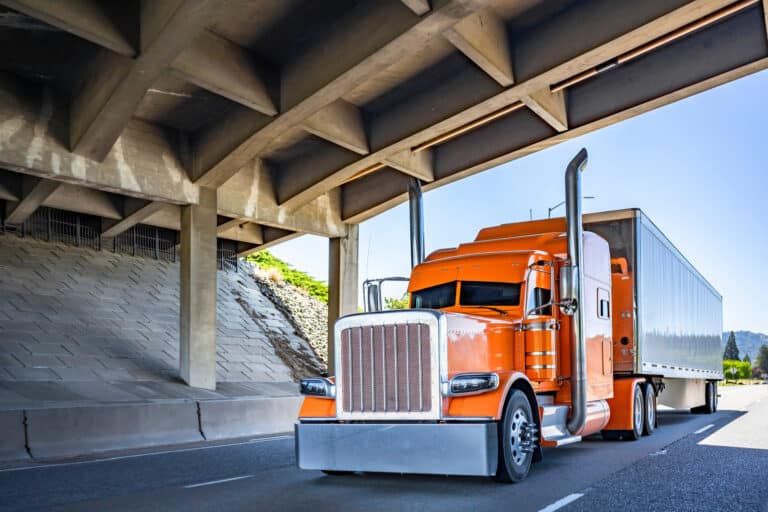 ELD Services & Devices
After several enforcement delays, the Canadian ELD mandate was fully implemented on January 1, 2023. Much like the elog rule in the US, Transport Canada ELD regulations now require commercial vehicle drivers to record their hours of service using an
Read More »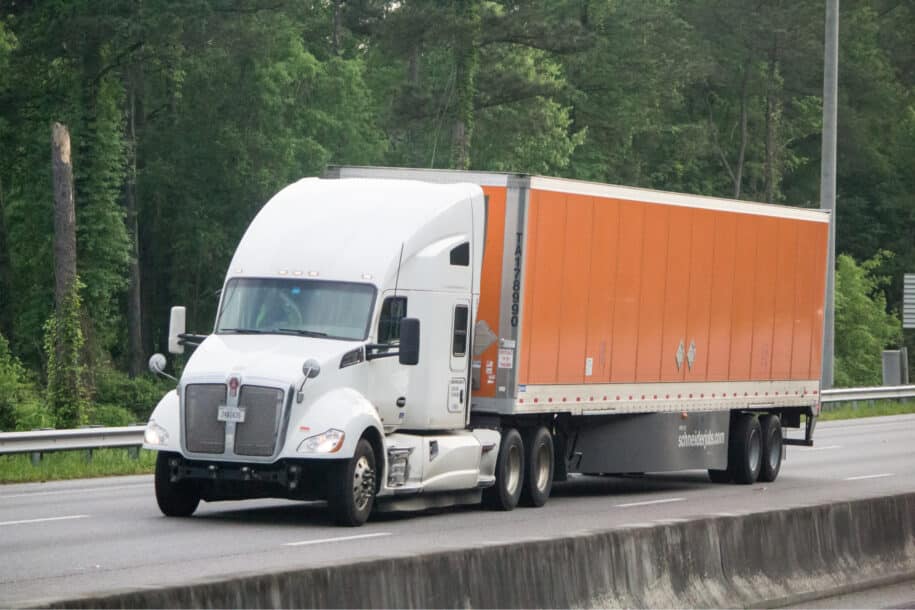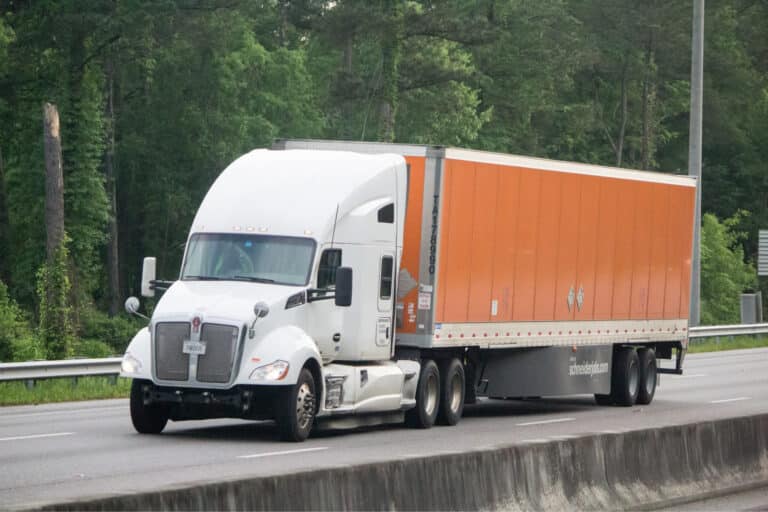 GPS Fleet Tracking Tips in Canada
Security is a paramount concern for any trucking business. In order to maintain a high level of security, carriers often seek out effective tools to ensure smooth operations, timely deliveries, and, most importantly, the safety of their fleet. One highly
Read More »