Truckers who integrate all in one ELD fleet management systems to their businesses can significantly improve their operations by achieving compliance with the elog law while optimizing essential workflows. These systems streamline processes such as route planning, dispatch, vehicle maintenance, and driver management, helping office staff cut operational costs and reduce downtime.
By automating drivers' work routines and allowing motor carriers to avoid HOS-related fines, integrated ELDs boost performance and productivity. With GPS tracking, fleet managers can monitor operations in real time, gaining a bird's-eye view and making timely decisions. These digital platforms collect and analyze vehicles' key metrics, providing supervisors with new, more efficient ways of optimizing fleet performance. Meanwhile, the automation of tasks related to complex tax calculations reduces the risk of human error, which may also lead to delays and financial losses.
In this article, we will examine the essential tools of HOS247 all in one ELD fleet management, explaining how your business can benefit from them, and discuss the legal aspects of the ELD mandate for fleet management in Canada to help you avoid HOS violations.
ELD Mandate and Fleet Management in Canada
According to Transport Canada, most federally regulated motor carriers are required to use an electronic logging device to record their hours of service, unless they qualify for one of the exemption categories, which include short-term rentals, carriers granted a statutory exemption, and pre-2000 vehicles. In Canada, there is no ELD small fleet exemption, except if the operators qualify as short-haul drivers. That said, all fleets that conduct interprovincial commerce, may benefit from getting an all in one ELD fleet management system, which pairs the logbook with features like GPS, as it's more practical and cost-effective to purchase a solution that already has all the necessary tools than buying devices separately. An efficient management platform of this type will significantly improve carriers' operations, helping them comply with regulations, reduce costs, and boost overall productivity. If this is what you are looking for, we have a reliable solution to offer.
Benefits of HOS247 All in One ELD Fleet Management 
HOS247 is a leading ELD and fleet management platform that meets all Transport Canada requirements. By managing electronic HOS logging, electronic driver vehicle inspection reports, and log auditing, our system allows businesses to prevent noncompliance issues that might lead to expensive fines and delayed deliveries. The HOS247 customer-centered approach is what distinguishes us from other providers of electronic logging devices. As we can see from reviews on Apple App Store and Google Play, HOS247 has won the trust of truckers thanks to its reliable service backed by excellent technical support and flexible customer policies. What are the traits that make our solution so efficient?
Advanced technology. HOS247 all in one ELD fleet management incorporates advanced technology, featuring 4G LTE connectivity that provides interrupted real-time tracking, ensuring fleet safety, promoting more efficient fleet management, and enabling transparent communication between drivers and dispatchers.
Straightforward installation. Despite the technological complexity that makes HOS247 ELD fleet management platform so efficient, the system does not require special installation and can be set up by anyone in less than ten minutes.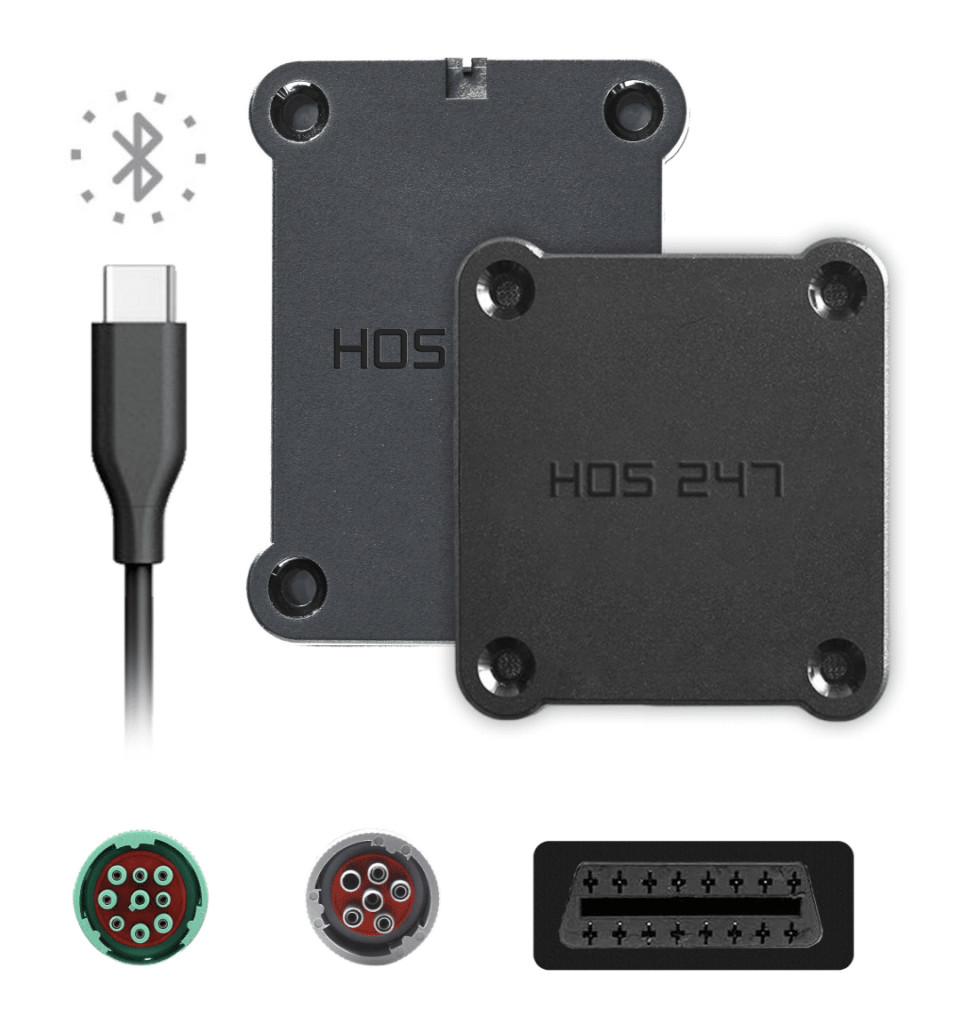 Accessible online portal. Fleet managers can access valuable vehicle data, such as idling, maintenance issues, and vehicle diagnostics, through the user-friendly HOS247 web-based portal. With this information at hand, supervisors can optimize processes to reduce administrative burden.
Intuitive interface. Our all in one ELD fleet management software is easy to navigate and requires no training. Drivers can easily manage logs and quickly access RODS information during road inspections, avoiding stressful situations and downtime. Fleet managers can monitor operations from the office and provide support whenever needed.
Dependable customer support. Top-rated by our customers, the HOS247 solution provides a dependable service backed up by effective technical support. Available Monday through Sunday, our knowledgeable tech experts will leave no customer unattended thanks to our callback policy. If the call drops, our staff will promptly call you back. 
Advantages of Using a Fleet Management System
ELD-based fleet management systems track and manage data collected from commercial vehicles. Their main purpose is to provide real-time visibility into fleet performance and compliance, helping motor carriers acquire more control over drivers and vehicles. Let's see what advantages this provides for trucking businesses.
Reduced fuel and maintenance costs. By utilizing predictive analytics and accurate reporting, the all in one ELD fleet management platform reduces costs associated with speeding and idling. Vehicle diagnostics help avoid high-priced repairs by timely notifying fleet managers about malfunctions that occur in the vehicle system. Additionally, vehicle maintenance reminders help prevent breakages and maximize carrier's investments by prolonging trucks' lifespan. 
Improved customer service. The streamlined communication of a fleet management platform, enhanced with real-time tracking, allows dispatchers to plan routes more effectively based on the accurate vehicle's locations and drivers' available driving hours, resulting in faster deliveries. As the system automatically records the arrival and departure times, the operations become more efficient and fleet managers can provide customers with accurate information.
Increased productivity. Automation of tasks results in significant time savings and increased fleet efficiency. Complex IFTA calculations done by the system eliminate the risk of human error, which in turn reduces the chances of being audited. Valuable vehicle data, collected and analyzed by the system, allows fleet managers to minimize risks and identify areas of opportunity to boost productivity, reducing driver frustration while on the road and increasing employee satisfaction.
Ensured fleet and driver safety. Real-time tracking provides full visibility of the fleet and notifies supervisors via the fleet manager portal if the vehicle is driven to an unauthorized location, allowing recovery of stolen vehicles and assets. The integrated electronic logging device monitors drivers HOS according to federal regulations, which prevents road accidents caused by fatigue.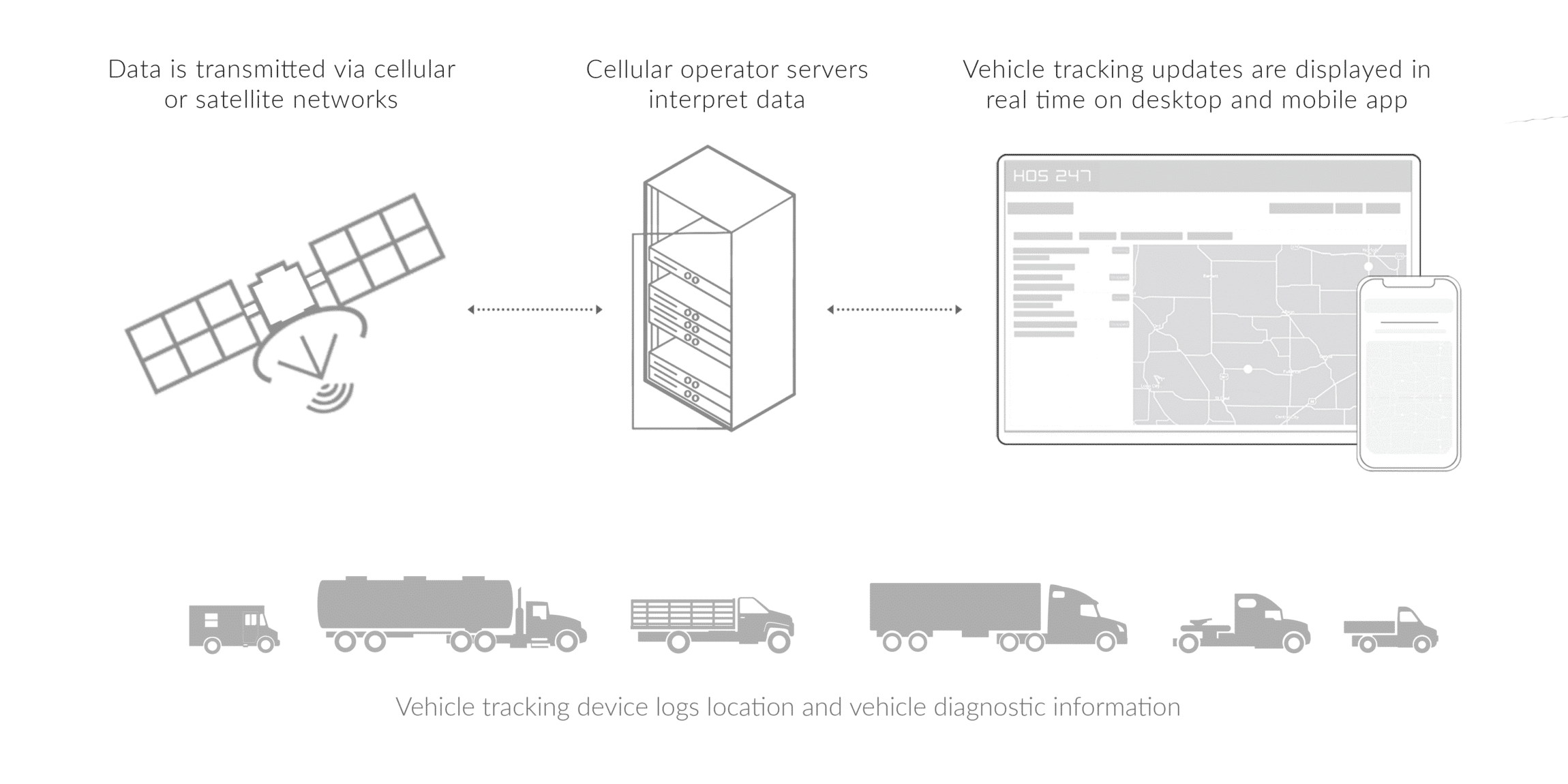 ELD-Based Fleet Management Systems Must Support HOS Rules and Exceptions
To create safe working conditions for truck drivers and improve road security for everyone, Transport Canada has established norms to regulate time limits for work, driving hours, and breaks. These regulations must be programmed into the electronic logbook's software to keep truckers compliant. Due to the vast differences in geography and climate across Canada, there are few differences between Canada South and Canada North in regards to HOS rules. In the Northern parts of Canada, where long distances and harsh weather conditions are common, drivers may be subject to different cycle limits or rest period requirements compared to drivers in more temperate regions in the South. Let's see what these HOS rules are and how they vary in different parts of the country.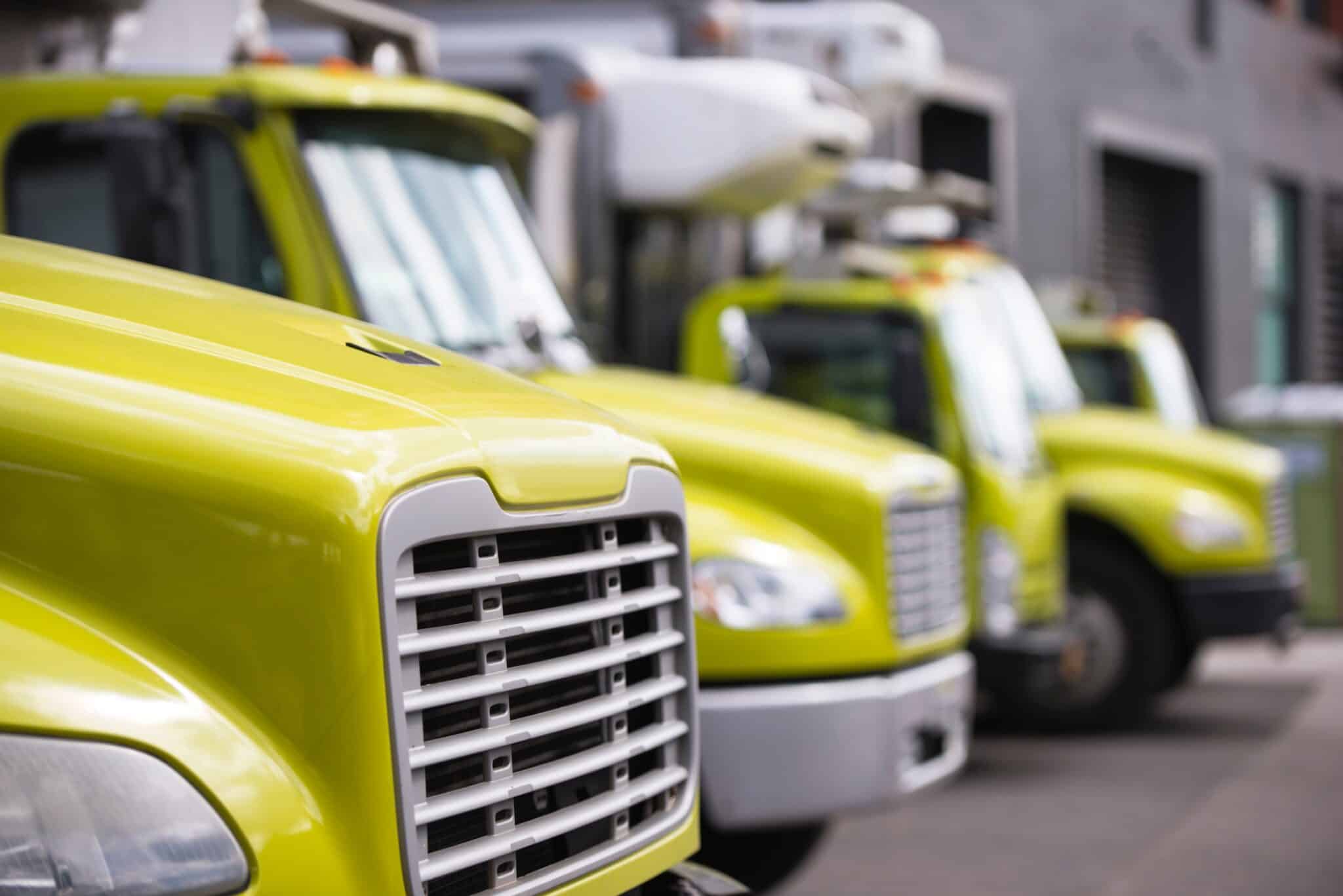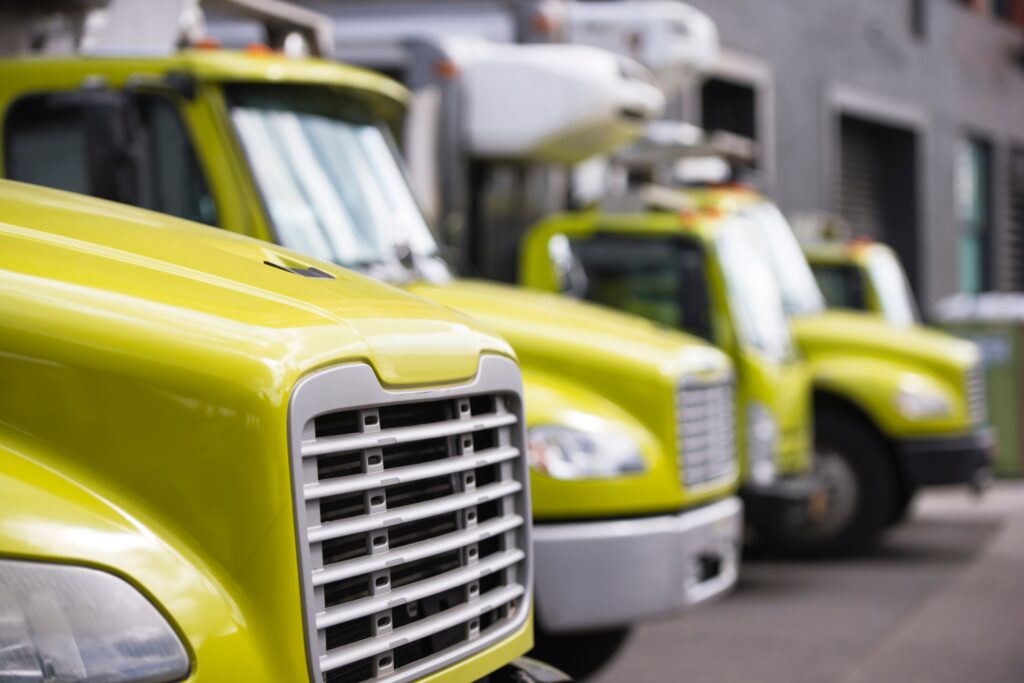 Canada South
Canada South encompasses the country's ten provinces south of the 60th parallel, which is where the majority of Canada's population resides. The most populous provinces are Quebec, Ontario, British Columbia, and Alberta. When driving in this region, commercial drivers should be aware of daily and shift limitations under HOS rules:
Two cycles are available: Cycle 1 allows 70 hours in 7 days, and Cycle 2 allows 120 hours in 14 days.
Hours of service can be reset to zero or switched by taking 36 consecutive off-duty hours for Cycle 1 or 72 for Cycle 2.
Drivers must take at least 24 consecutive hours off duty every 14-day cycle.
Driving time is limited to 13 hours per day. Drivers must take at least 8 consecutive off-duty hours before driving again.
Driving is prohibited after 14 hours on duty, except for non-driving tasks. Driving is only allowed again after the driver has had at least 8 consecutive hours off duty.
Driving is prohibited after 16 hours past the last 8-hour off-duty period.
Drivers must have a minimum of 10 hours off-duty time in a day. Except for the 8 consecutive hours, off-duty time can be taken in 30-minute blocks throughout the day.
Supported activities include yard moves, adverse driving, personal conveyance, and deferral of daily off-duty time.
Canada North
In Canada North, which comprises the Northwest Territories, Nunavut, and Yukon territories, there are no daily limitations for commercial vehicle drivers, only shift limits. It is also colloquially known as "north of 60":
Two cycles are available: Cycle 1 allows 80 hours in 7 days, and Cycle 2 allows 120 hours in 14 days.
Driving time is limited to 15 hours per day or work shift. Drivers must take at least 8 consecutive off-duty hours before driving again.
Driving is prohibited after 18 hours on duty.
Driving is prohibited after 20 hours past the last 8-hour off-duty period.
Supported activities include yard moves, adverse driving, and personal conveyance.
Transport Canada provides several exceptions to the HOS rules that allow commercial motor vehicle operators to extend their driving and on-duty time beyond the standard limits in certain circumstances including adverse driving conditions and declared emergency. HOS247 is a provider of ELD and fleet management systems with a full focus on compliance and reliability. Our solution supports all HOS rules and exceptions, helping motor carriers avoid penalties related to hours of service violations.
"Awesome. Easy to install and use. Top notch customer service! I recommend it to everyone."


"Great company to deal with. The support team is very responsive and competent. They provided a great deal of education for our company."

"Customer service is great. They helped me to set up everything and showed how to edit my logs. Thank you."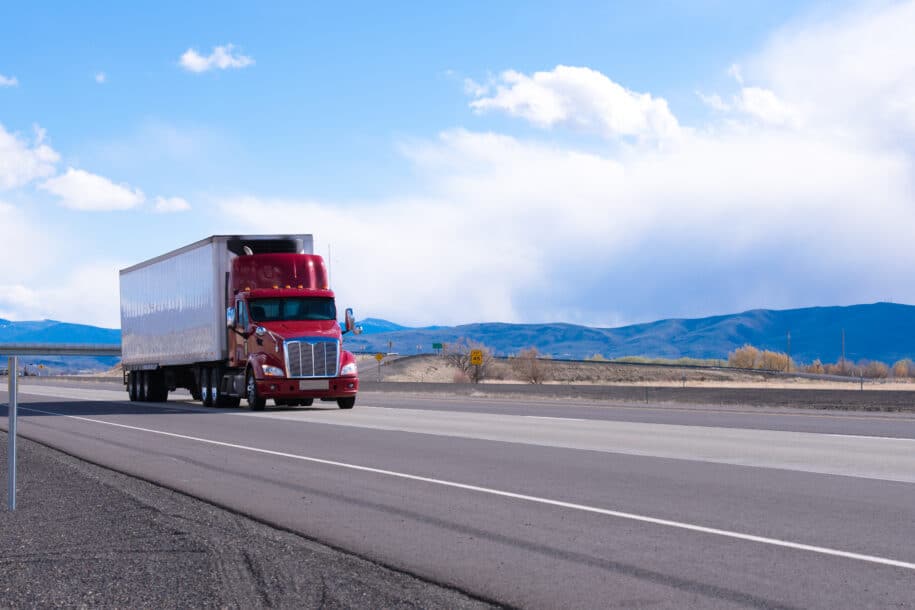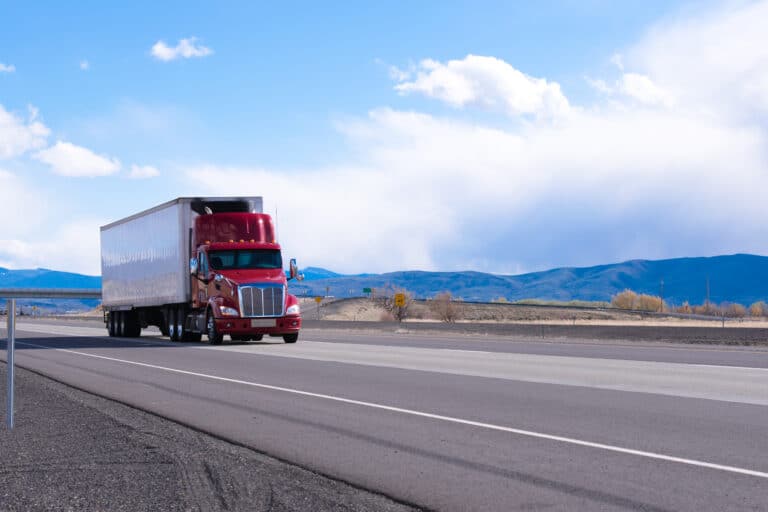 ELD Services & Devices
What is a driving log app? Driving log apps give drivers, owner-operators and fleet owners the ability to record/manage hours of service electronically. The driving hours log app must be connected directly to the truck engine in order to record
Read More »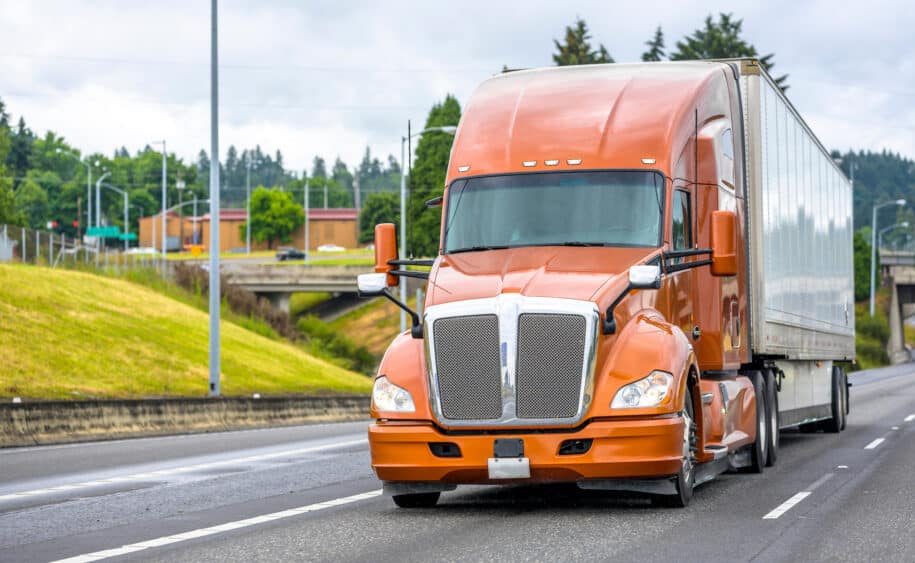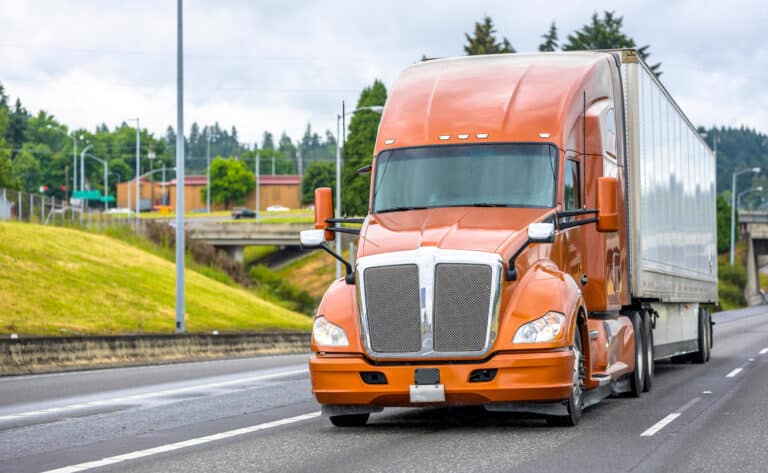 ELD Services & Devices
The ELD mandate will be fully enforced beginning January 1, 2023, and commercial motor vehicle drivers will be required to use electronic logs for their trucking operations. This legislation will affect around 157,500 commercial bus and truck drivers who keep
Read More »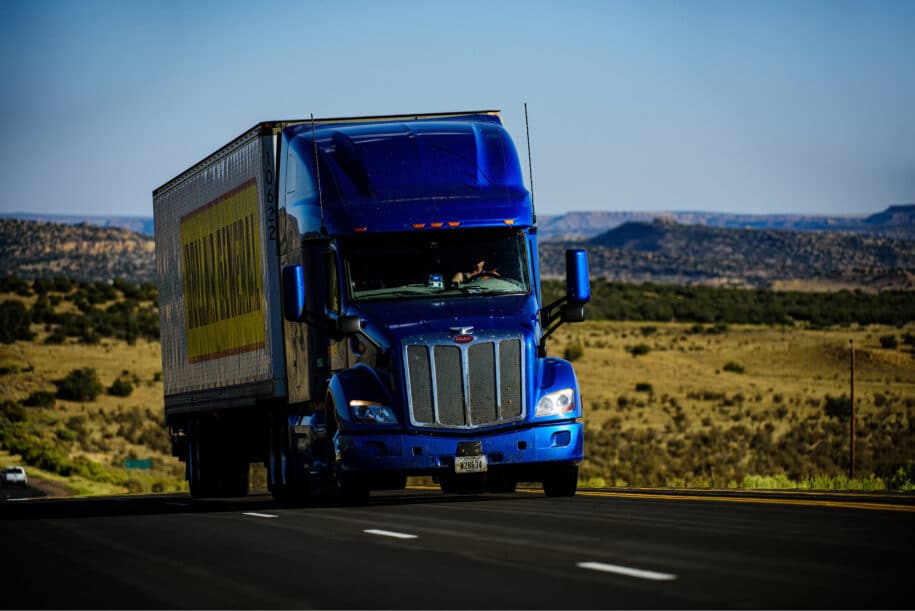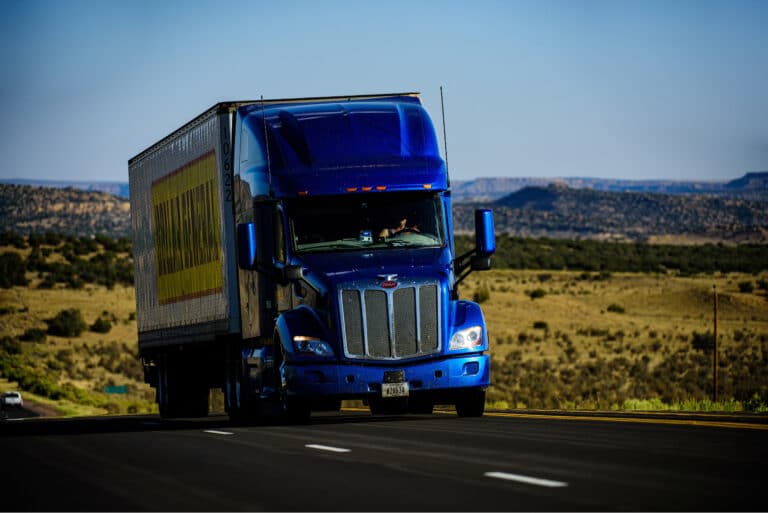 GPS Fleet Tracking Tips in Canada
If you are looking for ways to cut operational costs, increase fleet security and streamline workflows, you may want to learn more about truck monitoring systems available on the market. Enhanced with telematics technology, GPS devices for truckers allow motor
Read More »