GPS tracking solutions are rising in popularity among the owners of semi trailers in Canada for a variety of reasons. Tracking systems help optimize workflows, facilitating tasks for drivers, supervisors, and dispatchers. Full fleet visibility provided by real-time GPS monitoring enhances vehicle security and eases maintenance, allowing motor carriers to cut operational costs and improve profitability.
Real-time tracking also makes communication with clients more transparent, improving customer service. Reliable semi trailer GPS tracking offers these and more advantages to your business. Let us introduce a user friendly tracking system with top-rated customer support that can help take your company to the next level.
Benefits of HOS247 Semi Trailer GPS Trackers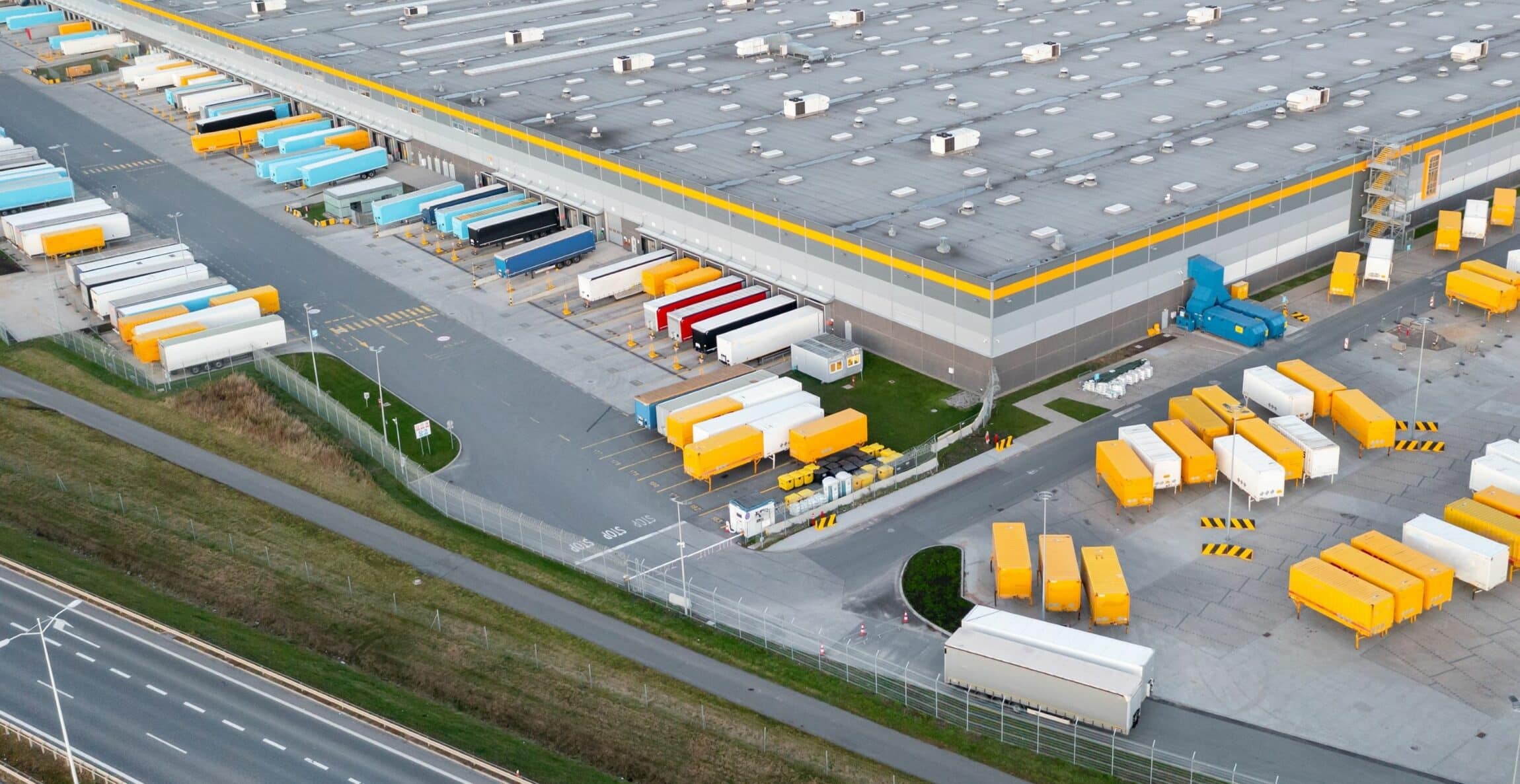 HOS247 is an experienced provider offering a reliable solution with advanced 4G telematics technology to help owners of semi trailers gain full control over fleet operations. Let's find out about the advantages offered by HOS247 semi trailer GPS tracking devices:
24/7 monitoring. Our hardwired trackers use power from the vehicle to send updates every 30 seconds and rely on an extra battery to continue reporting when the truck is turned off.
ELD-integration. HOS247 semi trailer GPS tracking can integrate with our electronic logbook to help allow motor carriers achieve compliance with Transport Canada  regulations and safety guidelines, preventing HOS violations and costly penalties. 
Easy installation. Our tracking devices require no special installation and can be set up in less than ten minutes. The ELD-integrated hardware is installed by plugging into the OBDII port while the hardwired device connects to the vehicle's ignition.
User-friendly portal. Fleet managers can log into their account and access the tracking data via the web-based portal from any internet browser. The software is intuitive to facilitate tasks.
Security. The hardware of the HOS247 semi trailer GPS tracking can be concealed inside the vehicle to effectively monitor and recover stolen assets. The system sends an alert to the fleet management portal in case of unauthorized travel or accidents. Collected GPS data also can protect drivers from false claims. 
Considerable savings. The HOS247 semi trailer GPS tracking system is equipped with idling monitoring, vehicle maintenance and fault code detection. These features help carriers reduce fuel wastage and prevent expensive vehicle repairs, reducing operating costs and prolonging vehicles' useful lives to maximize their investment.
Improved customer service. Real-time monitoring allows dispatchers to plan routes more effectively, streamlining fleet operations. The system also helps improve the communication between motor carriers and customers, providing more accurate delivery times.
Hardware for different vehicle classes. Our device is designed to work seamlessly with light-, medium- and heavy-duty trucks.
Choosing a Semi Trailer GPS Tracker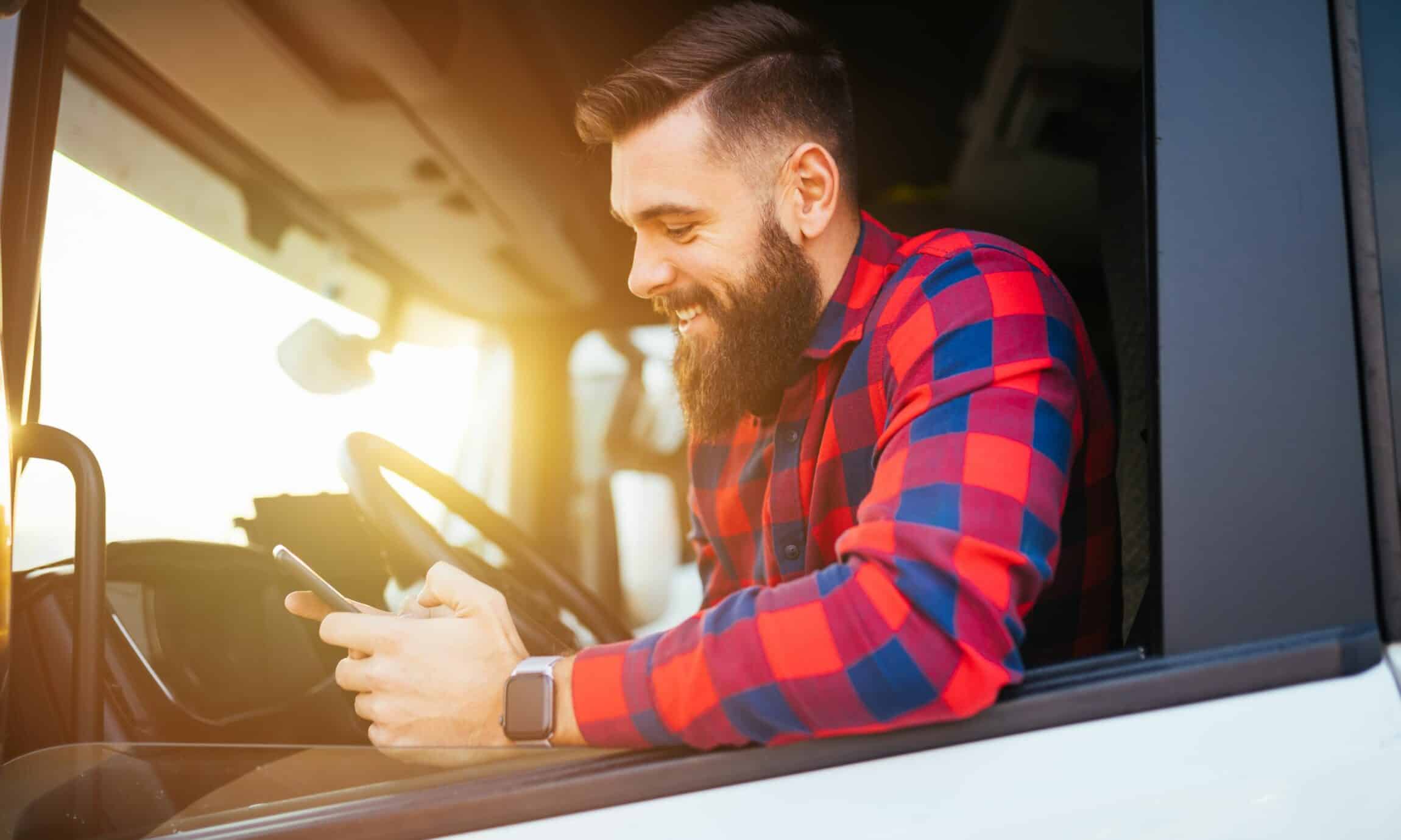 Whether you are considering HOS247 or a different semi trailer GPS tracking provider, there are various factors to take into account, such as the size of the fleet and the level of security you require. If you want your fleet to be monitored round the clock, 24/7 monitoring hardwired tracker may be an excellent choice for your business.
In case you are looking for a device that can be easily installed and uninstalled, you may want to go for a plug-n-play type. Other factors to consider when choosing semi trailer tracking include:
Real-time tracking. To enhance security and optimize fleet operations, look for a tracker that provides real-time monitoring. Access to accurate location data facilitates work for fleet managers and dispatchers, boosting overall productivity. 
4G technology. The quality of the 4G LTE network is optimal to ensure accurate data recollection and more efficient fleet management, increasing the security of the fleet and the productivity of your business operations.
Compatible hardware. Before you decide on anything, check if the system is compatible with all vehicles of your fleet don't have to worry about hiring a separate provider for each vehicle class, which would lead to extra expenses and operational complications.
User-friendly interface. Check user reviews on unbiased platforms to make sure the provider offers straightforward software. An intuitive fleet manager portal is essential to a successful implementation of the system and its proper use.
Trial period. There is no better way to find out how a solution works than testing it yourself. Ask your potential provider for a demo to try their system yourself and make the right decision about your purchase.
Reliable technical support. When you deal with complex technology, questions and doubts are inevitable. Ensure that your provider offers an efficient technical support service that won't make you wait on the phone for hours.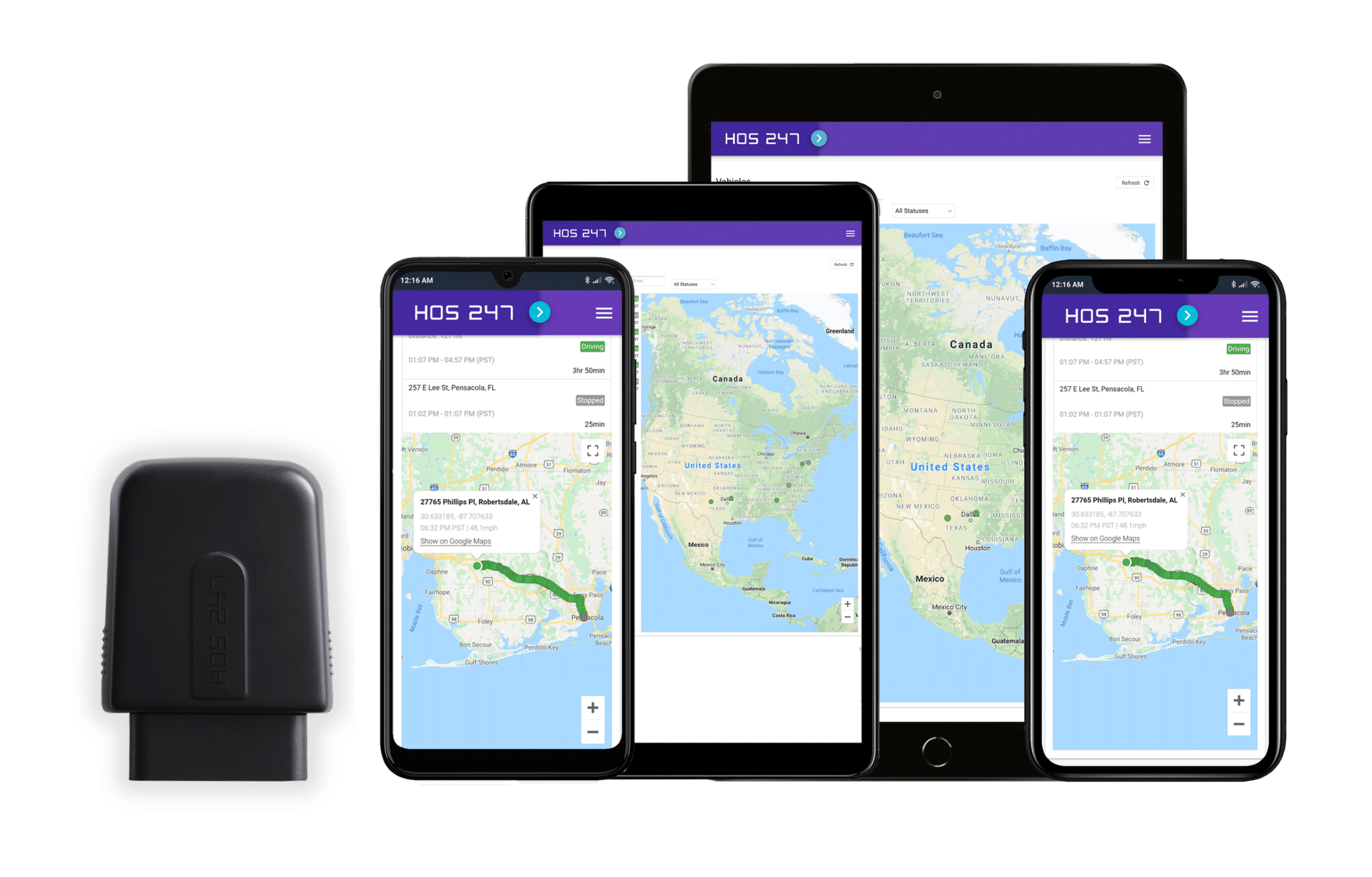 HOS247 Customer Care Policies
Another reason to choose HOS247 solutions is our customer-centered approach. At HOS247, we prioritize our clients's satisfaction, adopting flexible policies that make each customer feel heard and understood:
No contract policy. With HOS247 you don't have to worry about being locked into long-term contracts. We offer a flexible system of monthly or yearly subscriptions that can be easily upgraded or canceled depending on our customers' needs.
One-year hardware replacement warranty. We are confident in the quality of our products. If our device presents a malfunction within one year, we guarantee a free replacement.
Two-week trial. At HOS247, we encourage our clients to test our system before subscribing to our services. Try our tracking devices for semi trailers for two weeks to decide if this is the tracking system you are looking for. 
Reliable customer support. HOS247 offers excellent technical support service: our professional reps are available every day from Monday through Sunday to clarify doubts, and help with training and troubleshooting. The HOS247 team speaks English, Spanish, Polish, and Russian.
Callback policy. Your time is valuable. If you call our customer service and the call drops, your support rep will call you back immediately. This way, you don't have to explain your issue twice and it can be solved faster.
HOS247 All-In-One Vehicle Fleet Management Solutions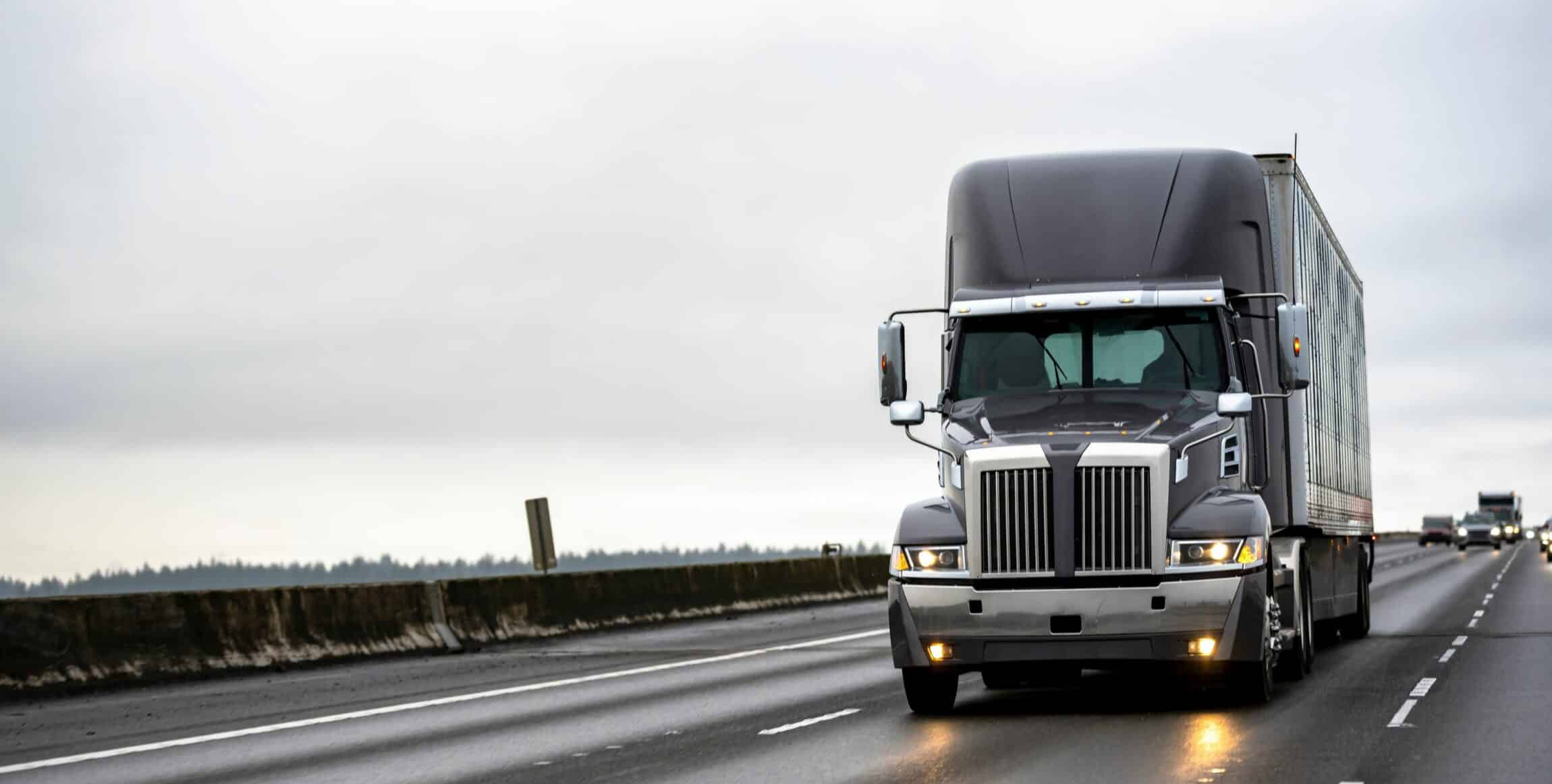 To get maximum profit for their business, motor carriers can purchase the HOS247 semi trailer GPS tracking along with the rest of our fleet management services. Besides integrated ELD with intuitive software and real-time GPS fleet tracking, the system offers plenty of features to cut operational costs, smoothen workflows, boost productivity and ensure the safety of your fleet. Our services include:
IFTA reporting. Automate IFTA fuel tax calculations, and reduce human error and audit risk with this solution. 
Vehicle maintenance. Track your vehicles' maintenance routines with this feature, which will alert managers on maintenance events based on hours of usage, distance, and past service history. 
Fault code detection. Prolong the life expectancy of your vehicles and avoid high-priced repairs using our fault code detention system. If a malfunction occurs, the driver will be notified with a warning light on the vehicle's instrument panel, generating a specific trouble code corresponding to a fault detected.
Idle reporting. Cut fuel expenses, reduce your company's carbon footprint, and improve harmful driving behavior with the idle reporting feature. The system provides an idling report for each diver, helping fleet managers to detect problems on time and make informed decisions to correct them.
"Awesome. Easy to install and use. Top notch customer service! I recommend it to everyone."


"Great company to deal with. The support team is very responsive and competent. They provided a great deal of education for our company."

"Customer service is great. They helped me to set up everything and showed how to edit my logs. Thank you."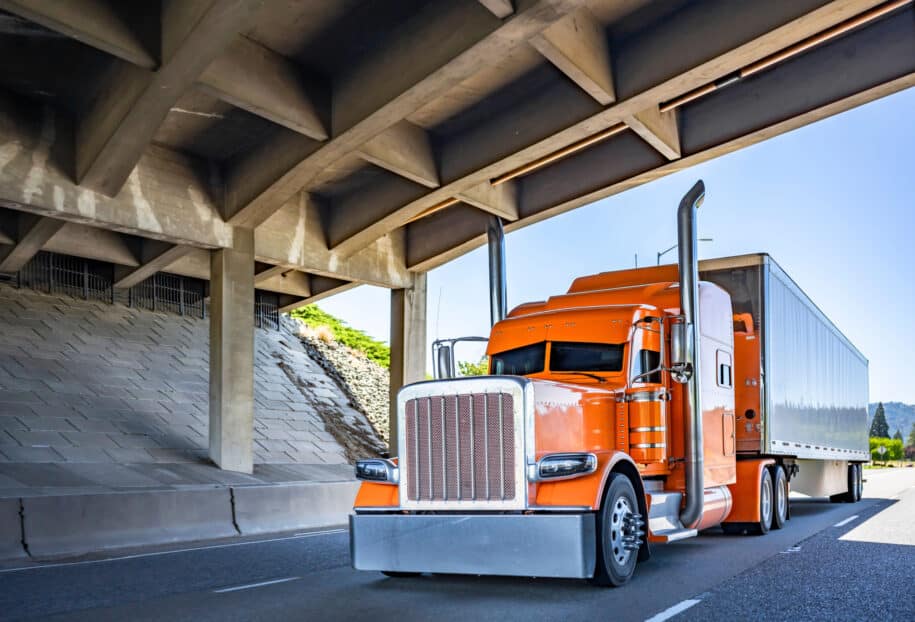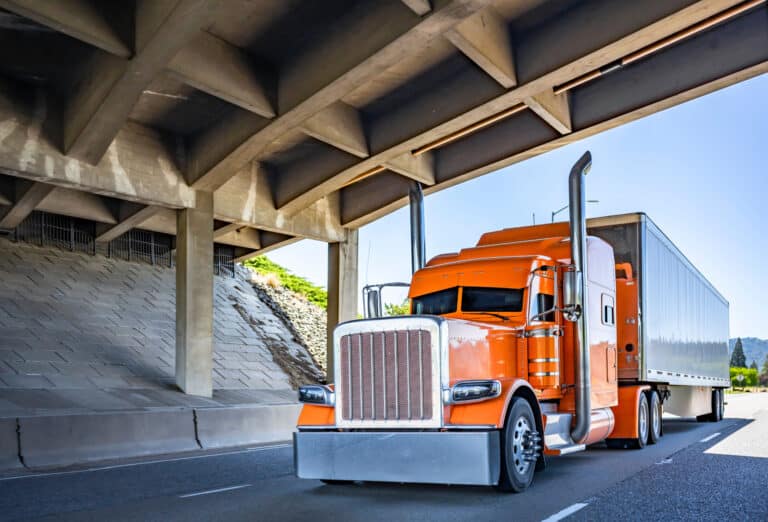 GPS Fleet Tracking Tips in Canada
If you want to streamline your fleet management processes, it's crucial to ask yourself: What is fleet tracking and how can it make a difference for my business? GPS fleet tracking is a digital solution that empowers truckers to monitor
Read More »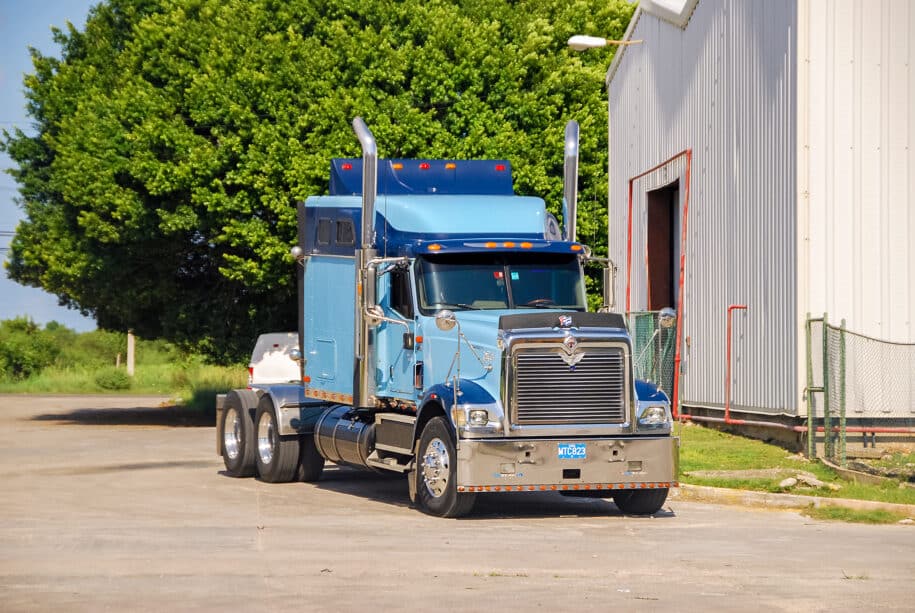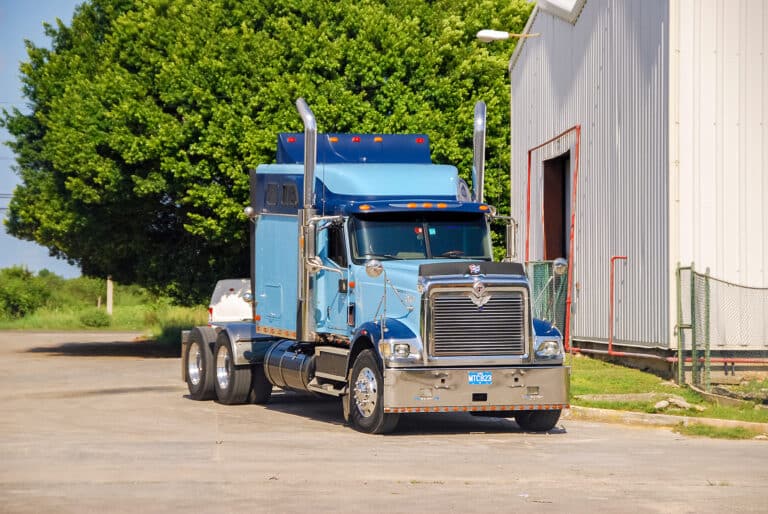 ELD Services & Devices
A truck daily log book is used to record duty statuses of commercial drivers to ensure compliance with hours of service rules and regulations. There are two types of logbooks: Paper logs. The driver must fill them out manually and
Read More »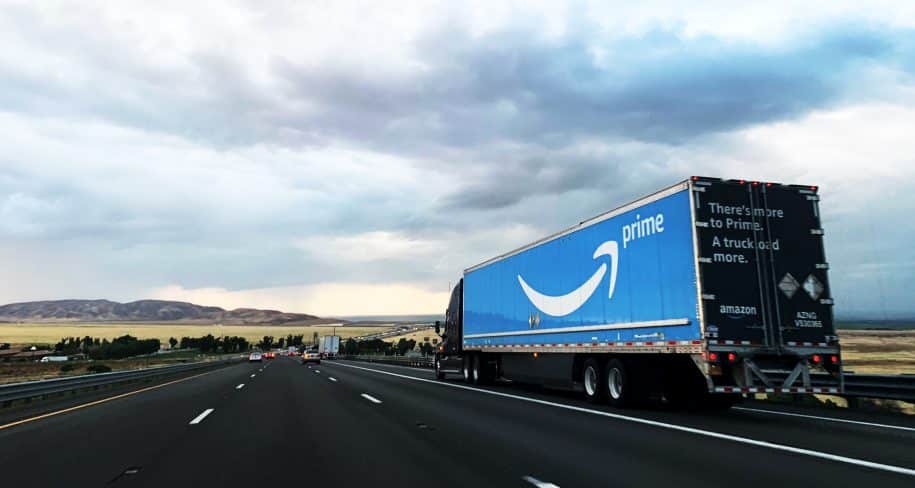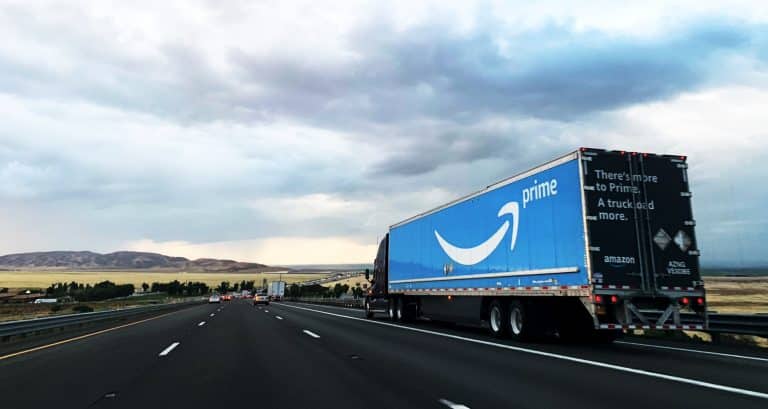 ELD Services & Devices
The ELD Mandate is now in effect although full enforcement has been delayed to January 1, 2023. ELD devices are becoming essential tools for truckers and carriers to follow stay in compliance with federal regulations. HOS247 services and technology help
Read More »