Your ELD should have everything needed to keep your trucking business in compliance with federal regulations and to make your job easier. However, there are hundreds of electronic logbook options, and some of them can be pretty frustrating to manage. If you are reading this, you might be looking for a better logbook app for Android for your truck or fleet. This article will go over some signs that it is time to change providers, valuable qualities in an ELD logbook app, and reasons to consider the HOS247 log book.
Reasons to Switch to a Different ELD Provider
It is probably time to change your current ELD system if any of the following sounds familiar:
Issues with customer support. You may need technical assistance with your logbook app for Android or the engine-connected hardware at a critical time. Help has to come fast and easy because every delay represents a loss of time and money. Some drivers find that their provider's technical support is not reliable: getting someone to help takes too long and the service is not very helpful. When you purchase an elog, it becomes a part of your toolbox, and customer service should become a part of your team. If you can't rely on them to help you, it could be a sign that you need a better logbook app for Android (or iOS).
The logbook is too difficult to use. Your electronic logbook's primary purpose is to streamline record keeping and make logging easier. Data such as previous days' logs or remaining drive time must be available with a few taps. If managing RODS or accessing data is time-consuming or frustrating, it's missing the point.
Prices are not clear upfront. Hidden fees are also a common problem. Many providers have additional charges in their pricing structure for things like activation, training, or additional tablets to run their software. They present themselves as an "affordable" solution when fees add up to much more than what was agreed upon.
These are only some examples, but in the end, you have to be able to trust your logbook provider. If a change is needed, the FMCSA has a list of registered vendors. Keep in mind that these providers are self-certified, which means they are not necessarily FMCSA compliant.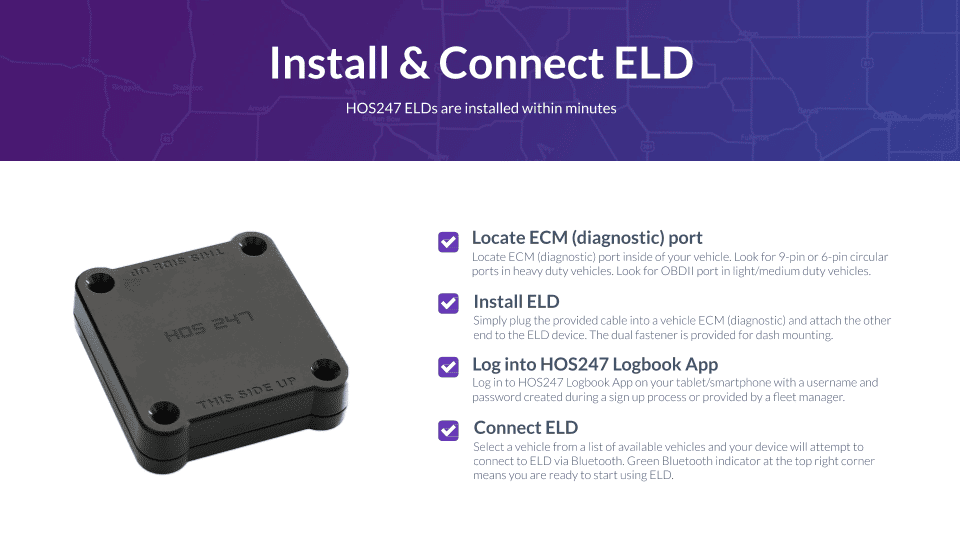 What to Look For in an Electronic Logbook
An efficient logbook might look different for different trucking businesses. However, there are some qualities that you should definitely look for, including:
Positive user reviews. Fellow truckers give practical knowledge of the product. You can find their reviews on Google Play to find out how a product performs once on the road.
Easy-to-use. An intuitive and user-friendly interface means the drivers are more likely to use it properly, and it can contribute to lowering turnover rates.
Compatibility. Some drivers like to work with different tablets or smartphones. It is best to find a provider that offers a logbook app for Android as well as a version for iOS for driver convenience. 
HOS247's Top-Rated Logbook App for Android 
The HOS247 team is committed to providing truckers with a dependable electronic logbook. We have achieved this by crafting a quality log book and assembling a team of dedicated professionals to support the user. We believe in keeping a close relationship with our clients and offering as much value as possible to their business. The core of the HOS247 differential is reliability and ease-of-use. Our benefits include: 
Top-rated technical support. Our staff is available Monday through Sunday, ready to assist clients in four languages (English, Spanish, Russian, and Polish) with reliable driver support on the road. We have a callback policy that makes sure your rep follows up on your case if something goes wrong with the call.
Flexible plans. You can scale your subscription plan up or down as you need to. You do not need to worry about contracts, our services are subscription-based, and you can manage them as you like.
Android and iOS compatibility. The HOS247 logbook app for Android and iOS operates equally well on smartphones and tablets of either operating system to suit the driver's preference.
Reliable hardware. The ELD hardware has been tested extensively to make sure it functions properly and maintains a stable Bluetooth connection with the logbook Android app. 
All-around user-friendly logbook. HOS247 users across the board appreciate the intuitive design of the logbook Android app and the fleet manager portal.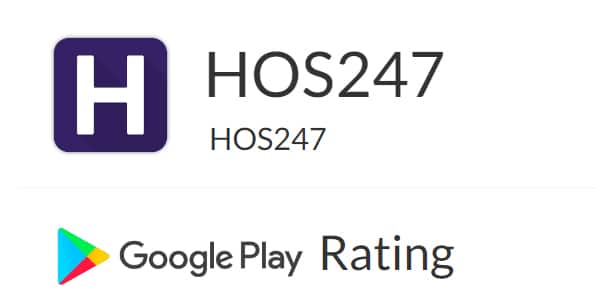 More Benefits of the HOS247 Logbook 
The HOS247 logbook comes with multiple features that improve performance, streamline tasks and increase productivity, such as:
IFTA mileage calculations. Mileage driven in each state is automatically calculated to facilitate tax reporting and prevent human error.
Fault code detection. The device detects codes from the vehicle's engines and informs fleet managers and drivers. 
GPS fleet tracking. The GPS tracker improves vehicle security and the overall performance of the fleet by enabling a view of operations in real time. The data is analyzed by the tracking system and displayed via the fleet manager portal on a computer, tablet, or smartphone.  
Fleet maintenance. Schedule preventative maintenance to extend vehicles' life and avoid breakdowns. 

ELDs Must Support HOS Exemptions
The FMCSA enforces several HOS rules to reduce driver fatigue and improve road safety. Drivers can claim an exemption from some of the rules in certain conditions. These are: 
The 16-hour short-haul exemption. Drivers are allowed to extend the 14-hour driving window to 16 hours once every seven days. The exemption is valid when the following conditions are met:

The driver returns to their normal work reporting location and is released from duty for the previous five duty tours.
The driver returns to their normal work reporting location and is released from duty within 16 hours after coming on duty after 10 off duty hours.
The driver has not taken this exception in the previous six days (unless the driver has begun a new 7 or 8 day period).

Adverse driving conditions. Drivers can extend the driving limit by two additional hours if:

The adverse conditions were not known or could not be known before the drive began.
There are unexpected weather changes like fog or snow. 
There is a road closure due to unforeseen events (i.e., accident).

Direct emergency assistance. In emergency situations, some or all HOS rules can be temporarily lifted. 

An emergency declaration must be issued by the FMCSA, state governors, or the President of the U.S. If an official federal or state institution has not acknowledged a state of emergency, the exception will not apply. Drivers must first check with federal and/or state officials. 

Section 395.1(b)(2) states that a driver may complete the run in case of emergency without committing a violation if it could have been completed reasonably (without the emergency).
What to Do in Case of a Logbook Malfunction
In case of an electronic logbook malfunction, the FMCSA has laid out a series of instructions for drivers and motor carriers. Drivers must:
Note the malfunction. Record the type of malfunction and report it to the motor carrier within the next 24 hours.
Back up RODS on paper. Record the logs for the current 24-hour period and previous 7 days again and on graph-grid paper logs as stated in 49 CFR 395.8 (unless the driver has the records or has retrieved them from the electronic logbook system).
Keep paper logs. Until the electronic logbook is functioning again, the driver must keep their RODS on paper. Fixing or replacing the elog must not take more than 8 days (drivers using paper logs beyond 8 days risk being put out of service).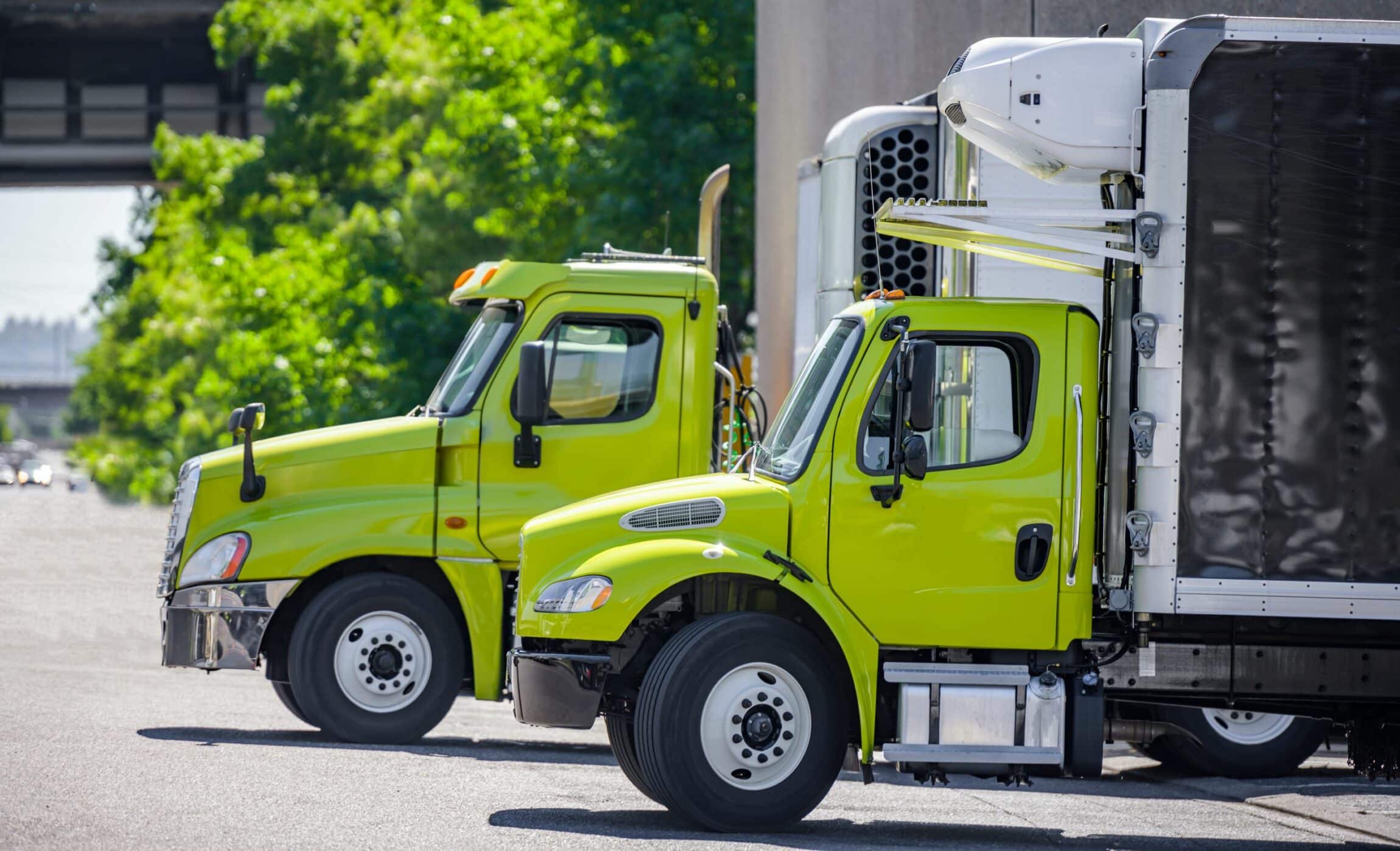 On the other hand, motor carriers must:
Reinstate a functioning ELD. The elog with the malfunction must be corrected, repaired, or replaced no more than 8 days after the driver's notification. If an extension is needed, it can be requested from the FMCSA with proper justification. The administration will consider whether to grant it or not.
Require drivers to keep paper logs. The carrier must make sure the driver keeps their RODS updated on paper until the device is back in service.
The most common elog malfunctions and events include:  
Power data diagnostic events.
Power compliance malfunctions.
Engine synchronization data diagnostic events.
Engine synchronization compliance malfunctions.
Timing compliance malfunctions.
Position compliance malfunctions.
Data recording compliance malfunctions.
Missing required data elements and data diagnostic events.
Data transfer diagnostic events.
Data transfer compliance malfunctions.
Unidentified driving records data diagnostic events.
A quality ELD will keep these setbacks to a minimum. If anything were to happen, efficient customer service is key to resolve the issue efficiently and in a timely manner so drivers can avoid fines and get back on the road. HOS247 offers a dependable device that supports all applicable rules and regulations to help customers stay compliant and productive.
"Awesome. Easy to install and use. Top notch customer service! I recommend it to everyone."


"Great company to deal with. The support team is very responsive and competent. They provided a great deal of education for our company."

"Customer service is great. They helped me to set up everything and showed how to edit my logs. Thank you."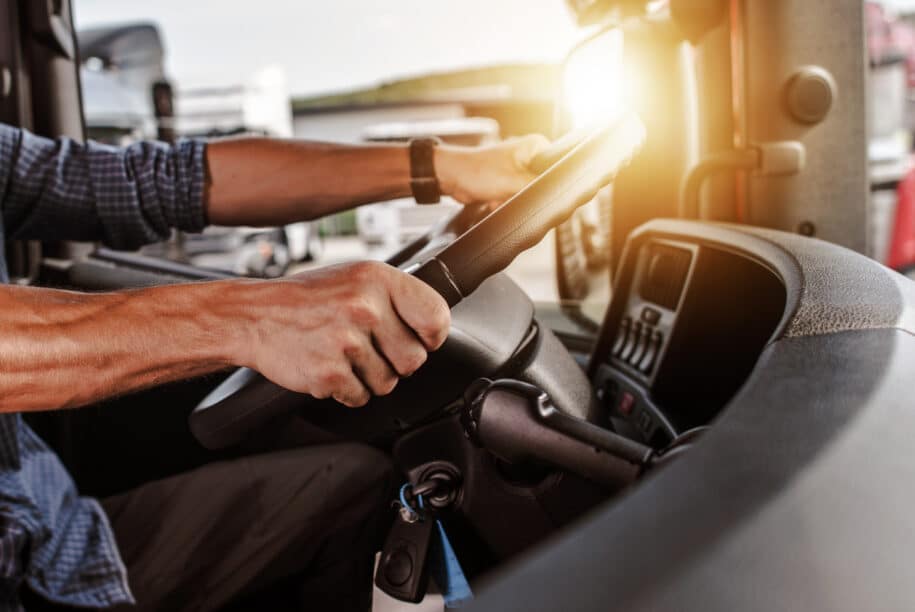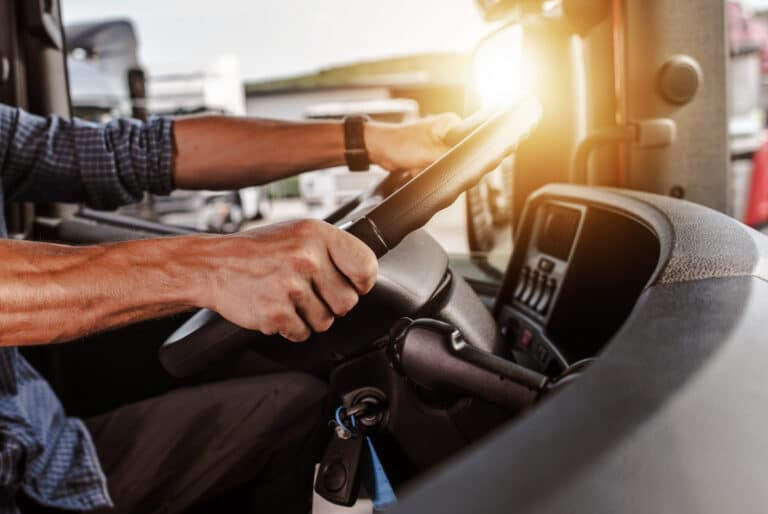 ELD Services & Devices
Аrе Drivers of OBD2 Vehicles Required to Install ELDs? ELDs work by synchronizing with the engine of a vehicle to record driving time for the more accurate and seamless recording of hours of service (HOS). Most electronic logging devices on
Read More »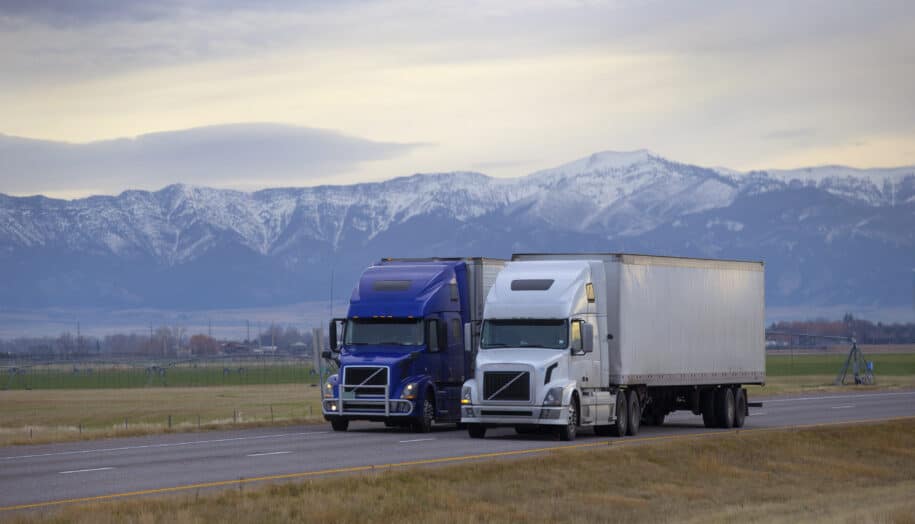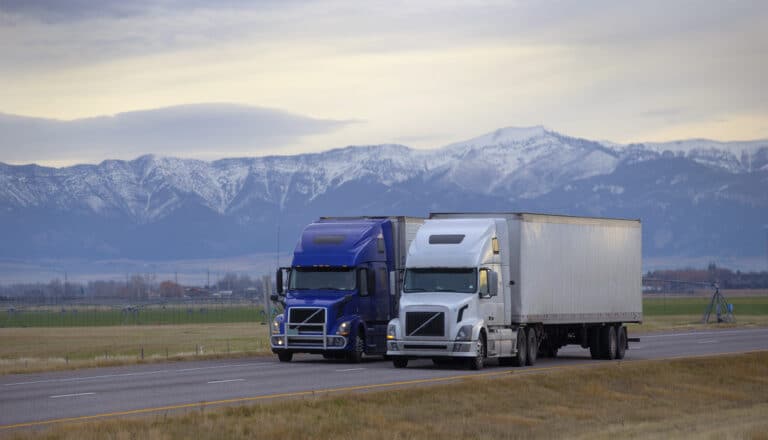 ELD Reviews
Selecting a truck logbook for owner-operator drivers may seem easy, but one must think carefully to find the most effective option. Large carriers have different needs compared to truckers who drive their own vehicle. That said, we have prepared this
Read More »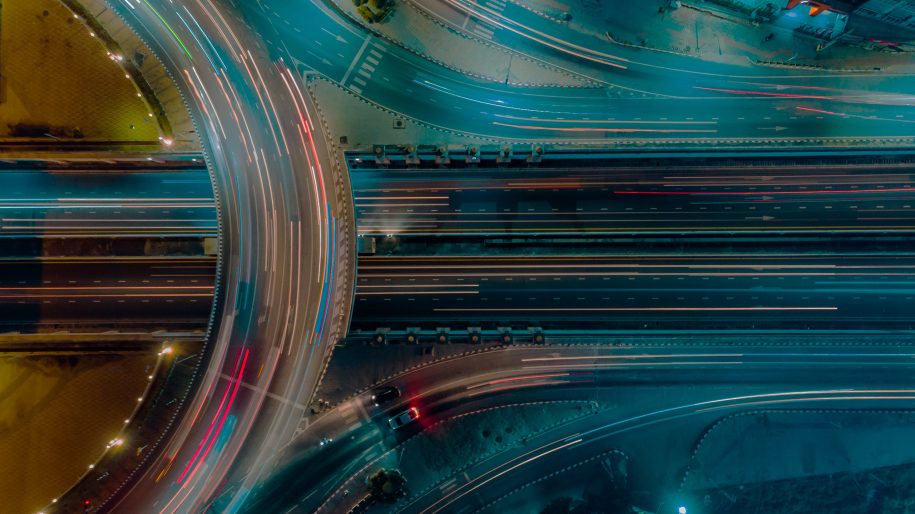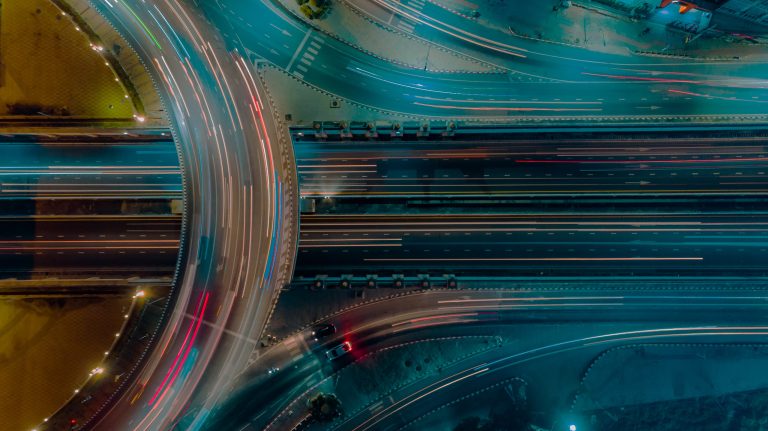 ELD Reviews
Omnitracs is a telematics giant that has run the fleet management business for decades. So it is only natural that their ELDs should be amazing, right? Well, users don't seem to like them so much … Read More
Read More »