Since the ELD mandate's implementation in 2017, electronic logbooks have become an integral working tool both for CMV drivers and fleet managers. But, what does ELD stand for? ELD stands for electronic logging device. These digital tools must be used by commercial vehicle drivers to keep records of duty status in compliance with FMCSA regulations.
The valuable data collected by electronic logbooks can also be used by fleet managers for workflow optimization. By knowing what ELD is and how it can streamline internal trucking operations, motor carriers can improve their productivity and stay ahead of the competition. In this article, we will delve into some technical and legal aspects of these devices and characteristics of a quality logbook to help you make the right choice for your business.
How Do ELDs work? 
Electronic logging devices provide a high level of accuracy, recording driving hours directly from the vehicle's engine via the diagnostics port. They capture data on the operator's driving time, engine hours, vehicle movement, and location, as well as the driver's status to calculate the driver's hours of service.

The information is transmitted via Bluetooth or USB to a mobile app that the driver can use to view and manage the information and display it for safety officials during roadside inspections. At the same time, fleet managers can access these metrics via the fleet manager online portal. Using this data, ELDs also provide real-time alerts to drivers when they are approaching HOS limits, helping prevent driver fatigue and increase safety on the road.
Although all elogs have to fulfill certain established requisites, not every device is equally reliable. How can motor carriers know that the solution they are purchasing is dependable? There are several crucial factors to consider when choosing a provider. Read about them in the next section.
Choosing a Dependable ELD Provider
A reliable elog solution can significantly improve compliance with federal regulations related to hours of service and reduce the risk of penalties for non-compliance. In addition, ELDs help fleet managers view driver availability and performance by day, week, and month, to spot trends in violations across the fleet and implement solutions and to provide insight about the shape the fleet is in.
However, the experience of using an electronic logbook may vary significantly depending on the quality of the solution and the provider's policies. A malfunctioning electronic logging device may considerably slow down trucking operations as the driver will have to suspend their activities to solve the issue and, if the provider doesn't have efficient customer support, it may take hours to fix the problem. Considering that more than 800 FMCSA-approved providers are available in the market today, looking for the right solution can be an overwhelming task.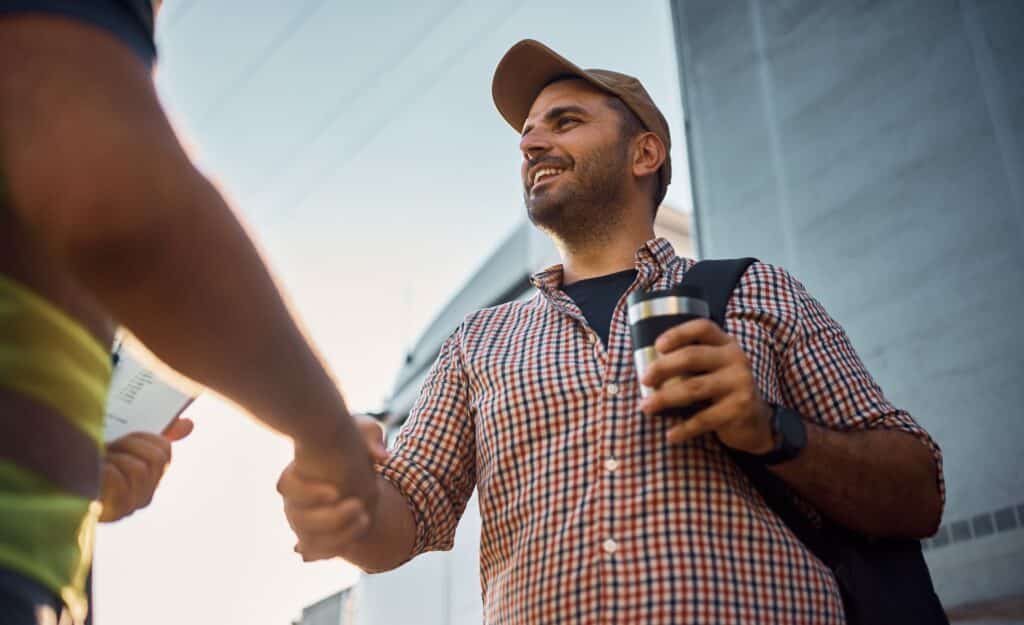 To make things worse, the self-certification process required from manufacturers in the US can't guarantee 100% compliance since the Administration does not verify they actually fulfill all requirements. Besides registration with the FMCSA, there are other important characteristics that distinguish a dependable elog provider. Let's see what these are:
Provider's experience. Look for a company with significant experience in the industry and a proven track record. Look for a provider with experience navigating the technological and legislative complexities of the industry. A reliable provider will offer services to help ensure compliance with ELD regulations.
Online reviews. Spend time reading unbiased online reviews to find out what other business owners, fleet managers, and drivers think of elog apps. Insightful opinions on the quality of the product, customer service, benefits, and shortcomings of different systems can help truckers find a suitable option. Pay attention to ratings: if other truckers have tried and approved of the logbook, there is a good chance its performance is acceptable.
Customer support. We have already briefly mentioned that inaccessible technical support can be a reason for downtime, as waiting on the phone for hours trying to solve an issue takes drivers away from performing their tasks. Look for a provider that offers professional technical support available seven days a week with knowledgeable representatives instead of automated messages. 
Pricing. Make sure that the price you are paying is final and includes all services you want to get from your provider. Low-priced solutions may have hidden fees, so customers end up paying more than expected as costs are added for essential services like hardware installation or activation. Before hiring a company, ask about any additional fees or extra costs. 
Trials. If an ELD provider is confident in the quality of its services, it will offer a trial or demo for customers to test its system. A trial will allow truckers to get to know the solution before committing to it to make sure it is the right fit. 
Understanding what the ELD is and its benefits can help motor carriers comply with the law and improve productivity. If you are looking for an electronic logging device that combines flexible customer policies with advanced technology, we have a viable option to offer.
HOS247 Is a Leading ELD Service Provider 
HOS247 is an elog company that fulfills all the characteristics mentioned above. Our electronic logging devices are highly valued by the trucking community for their stable and efficient service. Designed to provide a maximum level of compliance with the FMCSA regulations, the HOS247 solution proved to be dependable and easy to use. Among other characteristics that make us a top-rated provider of elog devices are:
Compatible hardware. Our device is compatible with different types of vehicles to facilitate installation. It is also made with high-quality materials to avoid breakages and provide a stable Bluetooth connection.
Easy-to-use software. HOS247 elog has a friendly interface that allows drivers to manage their HOS and produce inspection reports with ease. At the same time, fleet managers access this information via the intuitive fleet management portal.
One-year warranty. Our hardware is built to last. If the device presents any failures within the first year of use, we will replace it with a new one for free.
No contracts. We don't bind our clients with long-term contracts, offering flexible subscription plans instead. Choose a monthly or yearly subscription that can be easily scaled up or down or canceled at any moment.
Two-week trial. At HOS247, we invite our customers to find out what ELD reliance is by trying out our solution for two weeks before subscribing to our plan. If you are unsatisfied with the system, we will return your money no questions asked.
Top-rated customer service. At HOS247, we have a customer-centered approach that prioritizes our clients' satisfaction. With our efficient customer support team available from Monday through Sunday, you will get assistance regarding what is ELD, how to use it, troubleshooting, and compliance. Don't worry if your call gets disconnected: our support manager will reach out to you immediately so you don't have to explain your issue twice.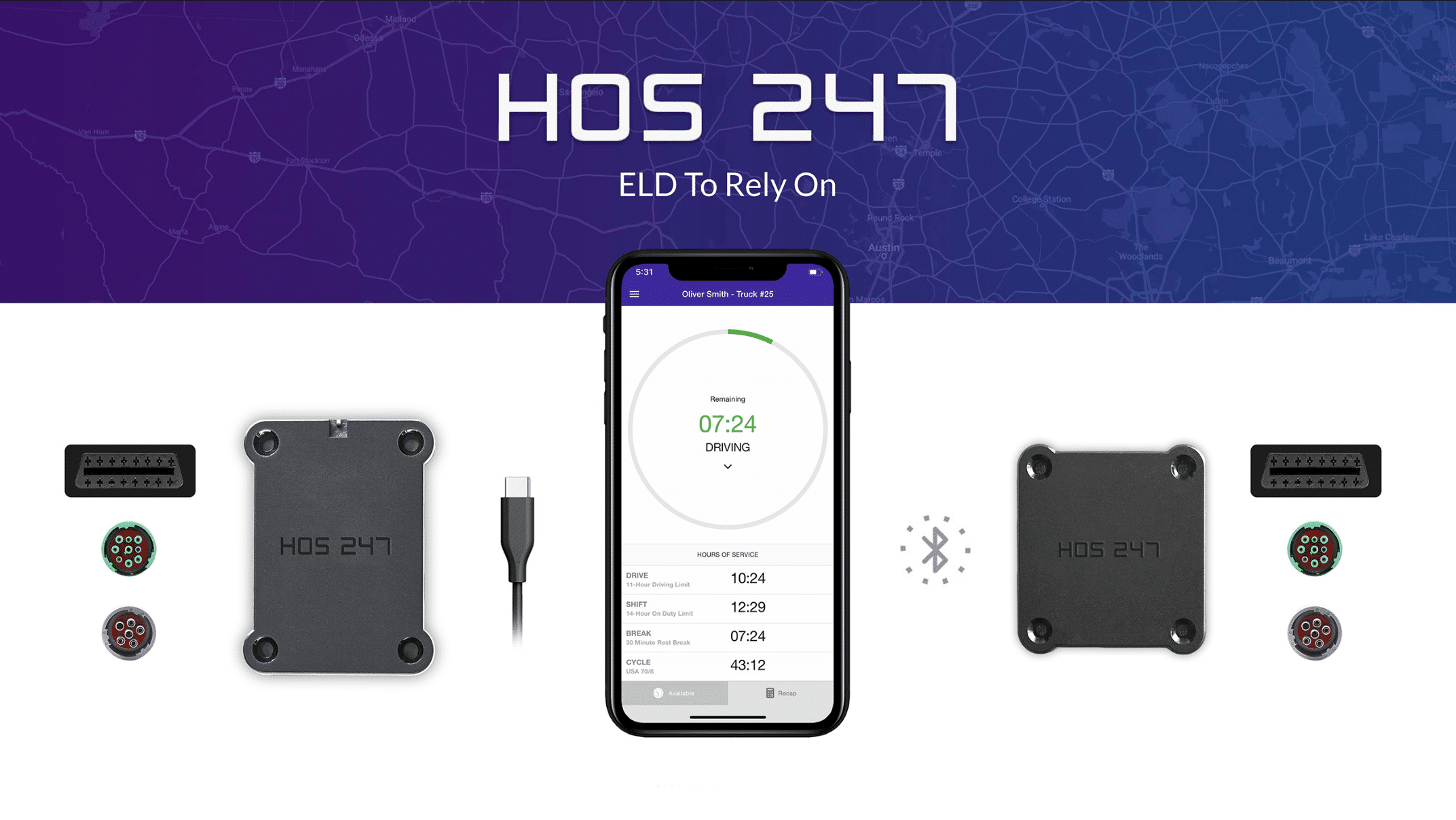 ELD-Related Fines and CSA Scores
To understand why ELD compliance is an issue that has to be handled seriously, let's examine another side of it: penalties and CSA scores. CSA stands for "compliance, safety, and accountability." This is the name of the FMCSA program for motor carriers aimed to score them based on investigation results, crash reports, number and severity of safety violations, and roadside inspections.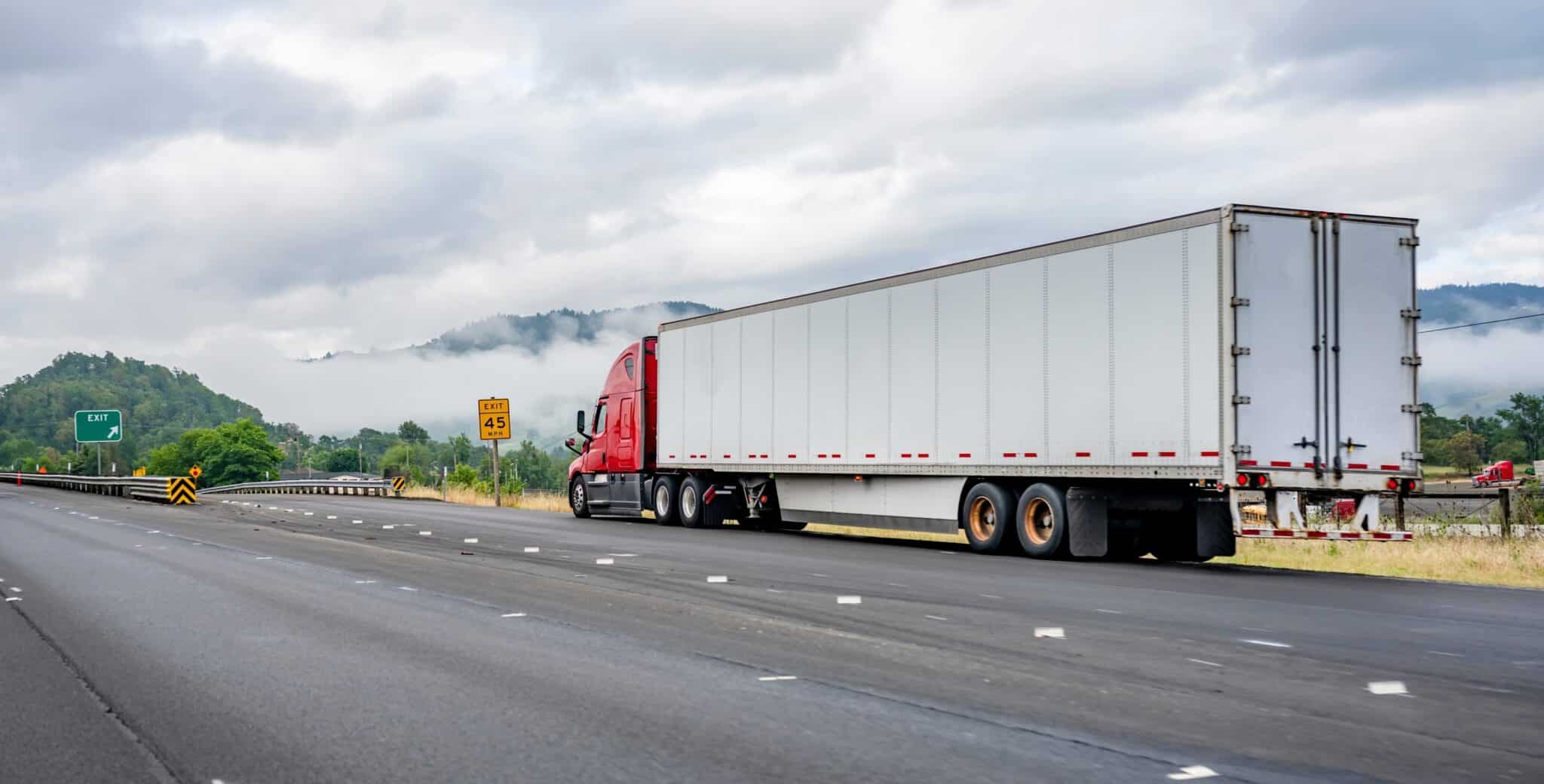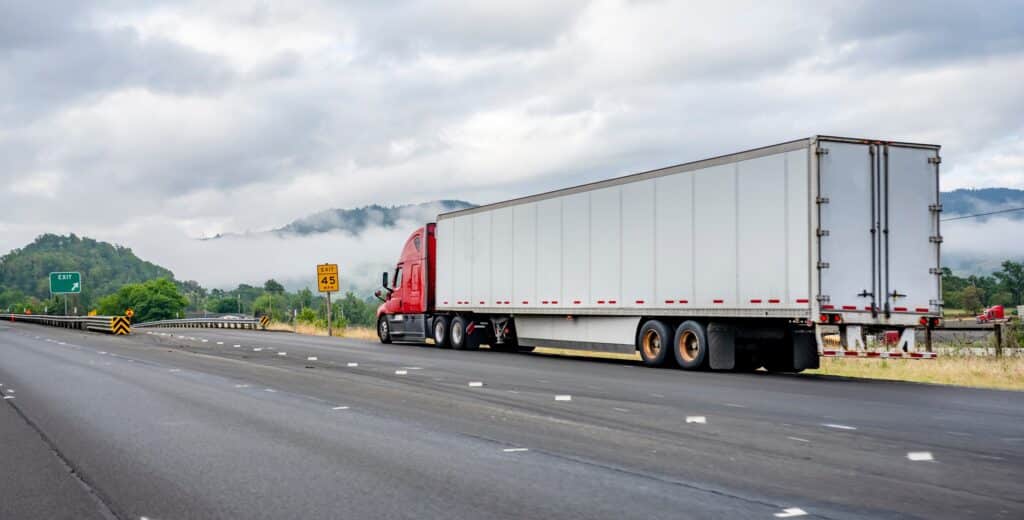 These scores are measured according to a Safety Measurement System (SMS) once a month to the 100 percentile, with 100 being the worst. A high score will negatively impact a motor vehicle's reputation, raising company insurance premiums and lowering clients' trust in them. There are 22 ELD-related violations that affect a carrier's CSA score. Among them are:
No record of duty status (ELD Required) – 5 points
No record of duty status when one is required – 5 points
Not using the appropriate method to record hours of service – 5 points
Operating with a device that is not registered with FMCSA – 5 points
In addition to high CSA scores, ELD-related fines tend to be quite expensive. Since the FMCSA made an inflation adjustment to fines in 2021, penalties may vary from $338 to $196,992, and some of the most serious HOS violations may put the driver out of service. 
With HOS247, you won't have to worry about compliance with the ELD law as our electronic logging device works smoothly, helping you prevent costly HOS violations and keep your CSA score low. What is ELD made by HOS247? It's a reliable device that will help you improve compliance with federal and state regulations so you can focus on growing your business. 
"Awesome. Easy to install and use. Top notch customer service! I recommend it to everyone."


"Great company to deal with. The support team is very responsive and competent. They provided a great deal of education for our company."

"Customer service is great. They helped me to set up everything and showed how to edit my logs. Thank you."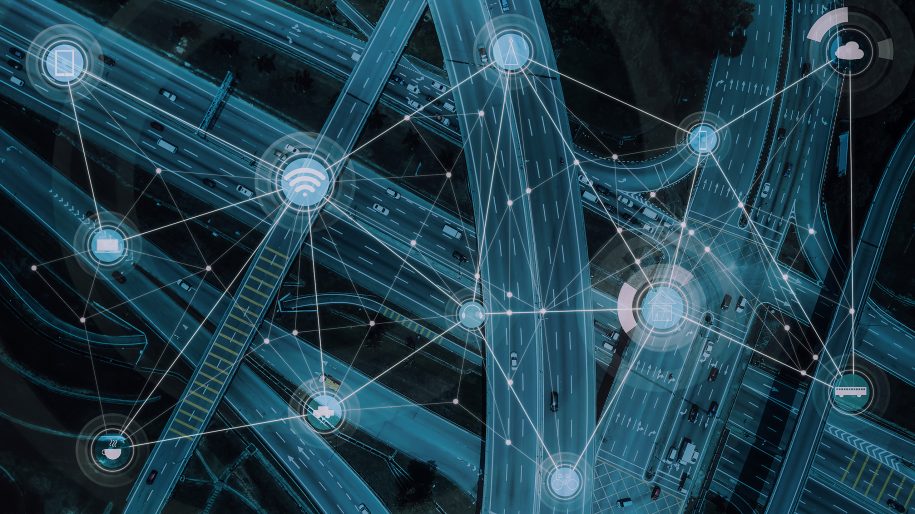 ELD Reviews
VisTracks and HOS247 are two white-label ELD solutions that allow resellers to provide electronic logging devices to their customers under their own brand name. Both companies are on the Federal Motor Carrier Administration's self-registration list and their apps … Read More
Read More »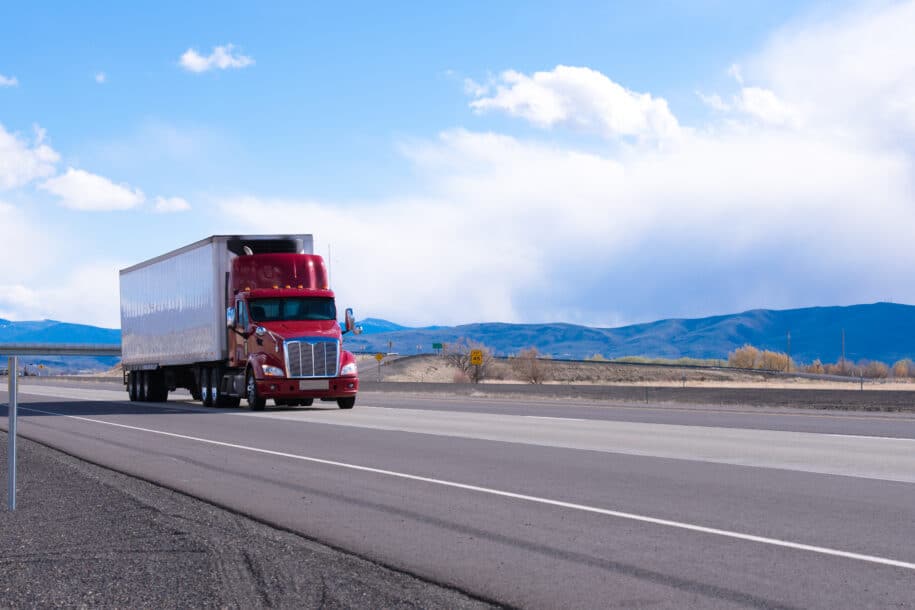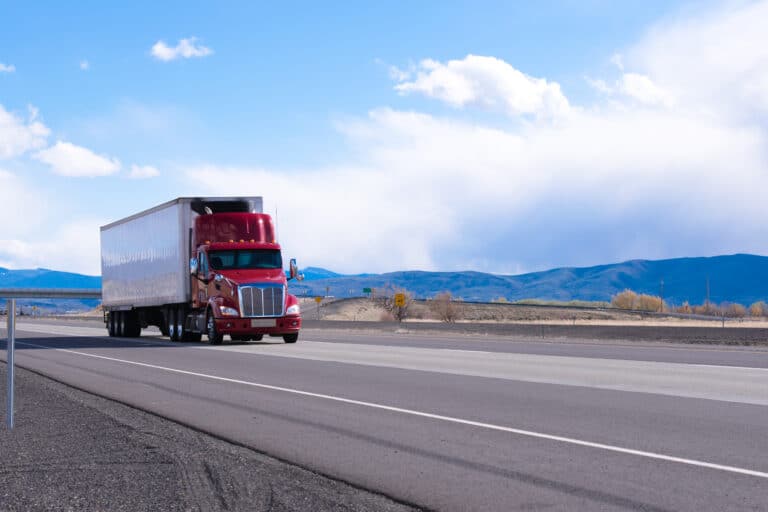 ELD Services & Devices
What is a driving log app? Driving log apps give drivers, owner-operators and fleet owners the ability to record/manage hours of service electronically. The log apps must be connected directly to the truck engine in order to record the mandatory
Read More »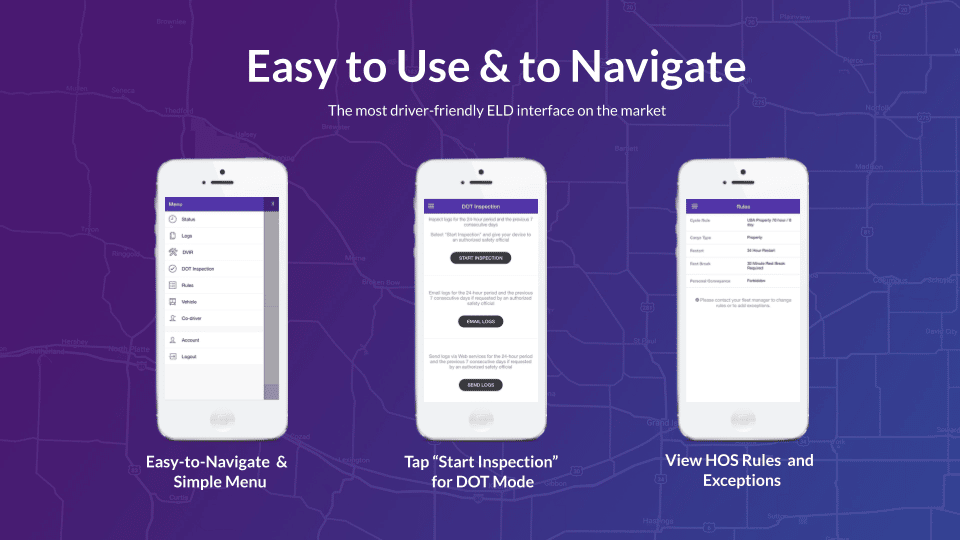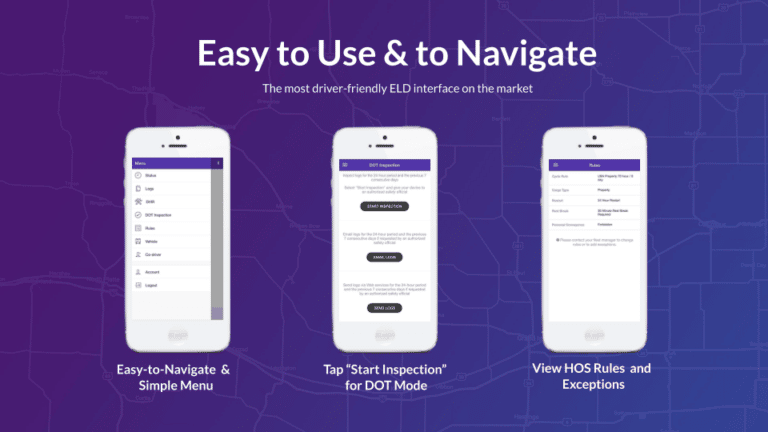 ELD Services & Devices
HOS247 – An Industry Leader HOS247 is an industry leader providing elogs apps for the transportation industry. There are many reasons why drivers and fleet managers choose HOS247 when in search of an FMCSA-approved electronic logging app solution. Benefits of
Read More »