With 3G Shutting Down, It's Time to Switch to a 4G Truck Tracking System
Fleets that decide to wait until the last minute to transition from a 3G network to a 4G network, face a host of risks that they may not be aware of. Despite the fact that some mobile carriers won't cut off 3G service until 2022 (such as AT&T), others are cutting of 3G service by the end of this year. Even if there is a bit of leeway in the deadlines, mobile carriers won't be able to guarantee that customers will have the same quality that they're used to.
Since mobile carriers will be focused on freeing up the radio spectrum in order to provide more efficient 4G service and devices, fleets will not be able to rely on 3G without facing communication roadblocks and loss of business.
The looming deadline is even more dire for fleets that need to switch from automatic onboard recording devices (AOBRDs) by the Dec. 16, 2019 deadline. They not only have to worry about switching to ELDs; they also have to be cognizant to choose an ELD that uses 4G instead of 3G. In fact, approximately 1.5 million AOBRDs are still in service. The importance of motor carriers doing their due diligence cannot be emphasized enough.
What Should Fleets Expect?
Fleets that aren't prepared when 3G networks are sunsetted won't be the only ones to feel the effects. It will also affect their clients, their suppliers and even their competitors.
Depending on the type of vehicles and equipment, the process of transitioning from 3G to 4G could be a straightforward solution. In contrast, it could also require a complete technology overhaul involving the replacement of the entire communication and GPS tracking system.
Due to the uncertainty of how long it will take to transition an entire fleet to a 4G solution, fleets should be starting the planning process if they haven't already. Experts recommend planning for this transition at least one year in advance.
Carriers Can Gain Full Control Over Their Fleet With New-Generation GPS Fleet Tracking Technology
Transitioning to 4G isn't just about the 3G deadline. Businesses that rely on any sort of fleet to provide a service or product to their customers can experience significant benefits by utilizing the best 4G/LTE solution. New generation fleet tracking technology puts businesses in the driver seat of every vehicle in the fleet so they can access everything that is going on in every single vehicle they own. This results in improved productivity and fewer expenses.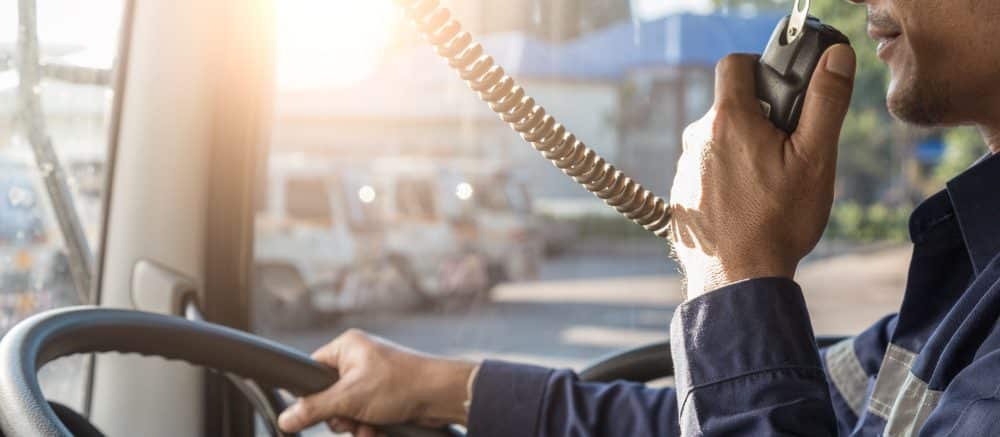 Reduce Fuel Costs
Reduced fuel costs are a major benefit to fleets that use GPS truck monitoring systems. Since many GPS solutions alert fleet owners when a truck is exceeding the speed limit, they can take measures to reprimand those drivers and, as a result, save on fuel usage that would otherwise increase as speeds increase.
It isn't just fuel costs from speeding that can be reduced with a newer 4G truck tracking system. Excessive idling also contributes to unnecessarily high fuel costs. For example, drivers who use their truck as a climate control system or for breaks that can otherwise be taken outside the vehicle are wasting fuel and adding unnecessary fuel costs to their employer's bottom line. The right fleet truck tracking system can alert owners when a driver is idling longer than a preset time so that the employer can address the issue and corrective actions when necessary.
Another way that 4G vehicle tracking can reduce fuel costs is by utilizing location-based information for dispatching purposes. For example, if there is a need to dispatch a technician to a job site, dispatchers can best locate the closest technician instead of one that is farther away and requires more fuel to get there.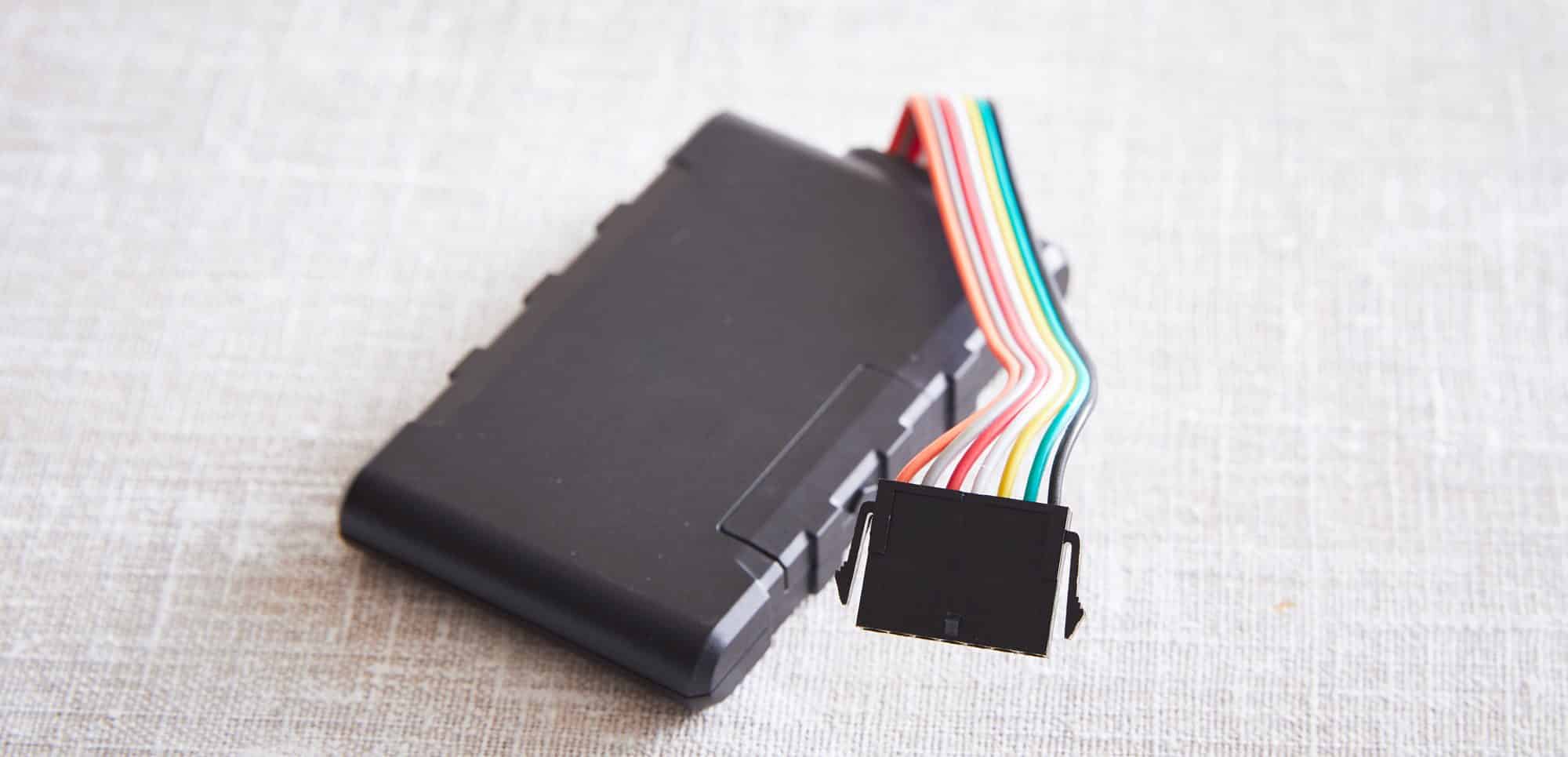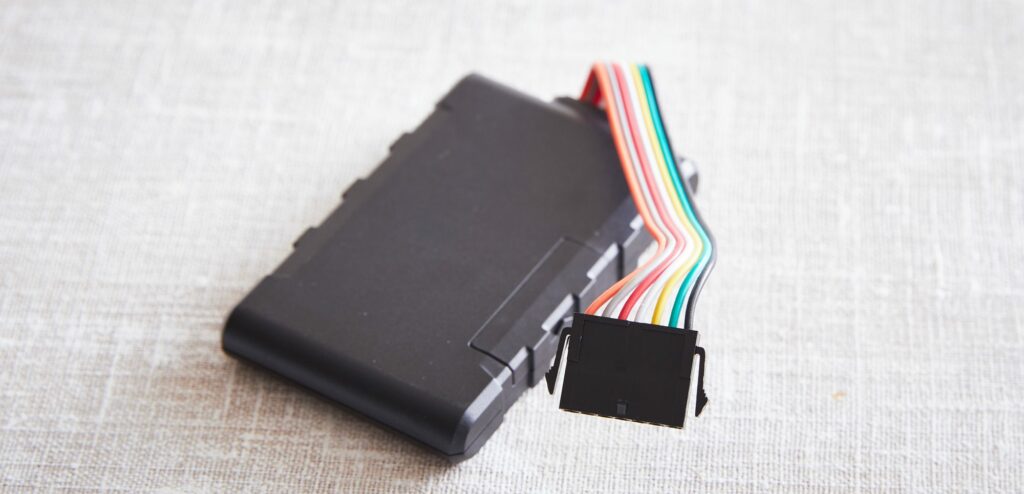 Improve Driver Behavior
Another benefit of using real-time tracking for trucks is that it helps fleet managers address unauthorized vehicle usage and other unwanted driver behaviors. Speeding, extended idling time and tardiness can all be identified with GPS truck tracking systems. As a result, employers can enforce policies and encourage employees to be more productive.
Quality fleet tracking solutions can also eliminate the need for manual, unverified timesheets. With an automated timesheet, employers get the best idea of when employees start working, take breaks and leave for the day. Cost savings can be significant as accurate timesheets can simplify payroll processes and eliminate the risk of paying overtime due to employee errors or timesheet fraud.
Increase Safety and Security
A new GPS fleet truck tracking solution can also help boost fleet security and safety. For example, if a vehicle is stolen, it can be easily recovered if a hidden GPS receiver has been installed. As a result, expensive equipment can be more quickly recovered.
Some GPS tracking systems for trucks also alert fleet owners when their vehicles are due for maintenance. Staying up-to-date with routine maintenance not only ensures that fleets are compliant with federal safety guidelines but also reduces the risk of costly repairs.
Improve Customer Service
Customer service is a vital component of any business, and dispatchers need to be informed with reliable information about their fleet in order to provide it. Reliable mapping software helps dispatchers identify the exact location of each vehicle, so they can effectively dispatch drivers to the nearest job sites when the need arises. As a result, fleet owners should notice reduced fuel usage and mileage, as well as an uptick in the number of jobs they are able to finish in a given day. They should also be able to provide customers with verifiable proofs of service due to the ability to determine exactly when a truck arrived on-site and when it left.
Advance From Passive to Active Fleet Truck Tracking
Fleets that use passive tracking systems typically aren't able to access GPS data until the vehicles return to base. Even GPS systems that claim to update in intervals of 5, 10 or 15 minutes aren't live, so fleets are sometimes charged by their service provider for extra pings if they need to refresh their GPS outside of those intervals.
Active, real-time GPS tracking devices have earned their place in the trucking industry despite the fact that the price may be slightly higher. The reason is that their benefits are invaluable as they allow management to make important on-demand decisions that can actually result in cost-savings.
Access Real-Time Tracking From Anywhere
Unlike GPS truck tracking systems that require installation on a computer, modern GPS fleet tracking solutions use the internet and can be accessed anywhere. As long as the user has login information and a password, they can access their account from any computer. This flexibility is a major selling point when deciding upon a GPS tracking solution.
Utilize Precise Mapping Solutions
New-generation fleet tracking technology addresses the need for current and precise mapping by partnering with popular mapping providers. This allows fleet managers to zoom in to street level to see the terrain as well as the ability to access hybrid satellite/street views. Some also provide live traffic information which can alert drivers to find an alternative route and avoid unnecessary delays.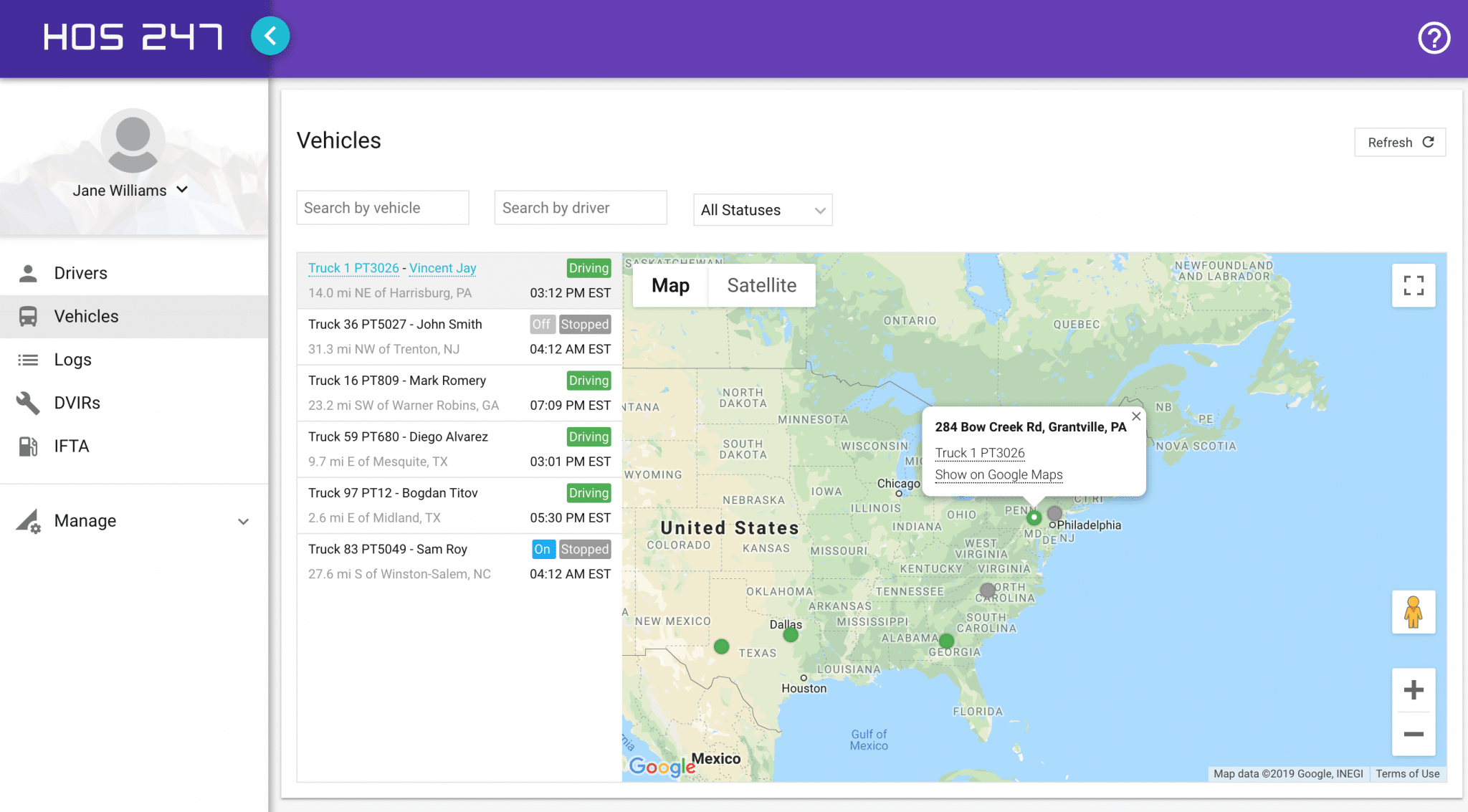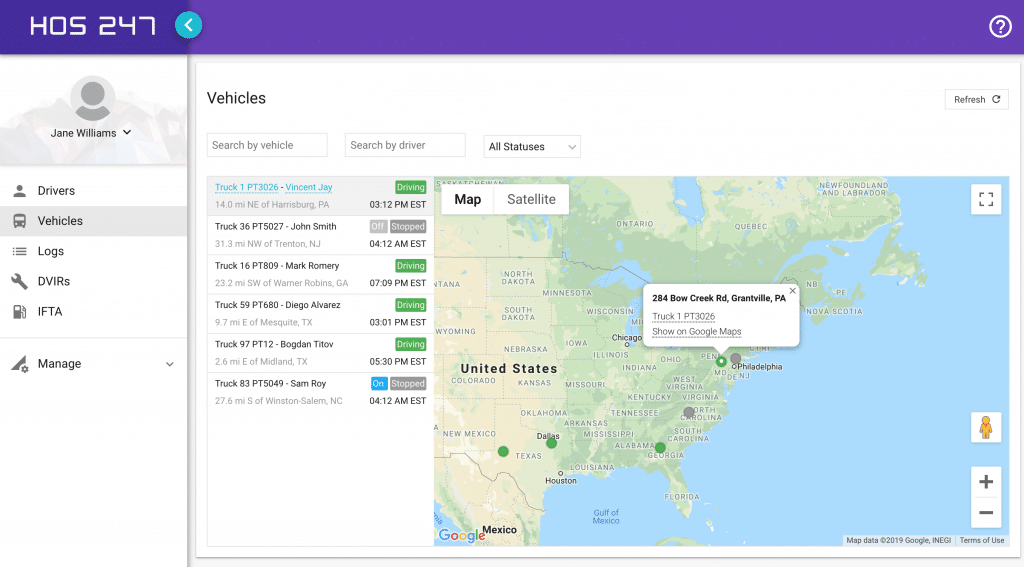 Automate Concise, Easy-to-Digest Reports
Newer GPS fleet tracking solutions provide the ability to instantly generate reports in a way that makes the most sense for the business. Reports can include information about driving habits, speeding violations, excessive idling and the complete list of jobs at a given time.
Get Employees Onboard With Fleet Truck Tracking for Best Results
Investing in a 4G fleet truck tracking solution involves more than just the initial purchase. In order to see positive results, all employees need to be on board with the solution. The way to accomplish that is all in the approach. Make them aware that it isn't just about monitoring them for bad habits; instead, it is about rewarding them for hard work and correcting any behaviors that can put them at a safety risk or cause financial loss for the business.
While a financial loss to the business may not be an immediate concern for employees, they should be made aware that the financial stability of the company is directly related to job security and pay bonuses.
Benefits of HOS247 4G GPS Fleet Monitoring System for Trucks
Implementing a HOS247 GPS fleet tracking system is an easy way to save money, keep drivers safe and boost profits. Specifically, a HOS247 monitoring solution can provide the following benefits:
 Accessibility from anywhere—HOS247 monitoring software provides accessibility from any internet browser, anywhere.
Added safety and security—Quickly locate stolen vehicles and learn about accidents as well as the exact location of the accident.
Lower costs—Real-time tracking helps fleets save on vehicle wear-and-tear as well as fuel costs among others.
Convenient maintenance reminders—HOS247 system seamlessly helps fleet owners keep track of vehicle maintenance and provides reminders as to when regular maintenance is due.
4G technology—HOS247 utilizes 4G so fleets can rely on it well past the 3G sunsetting.
What Other Features Are Needed for Your Trucking Operations in Addition to GPS Tracking?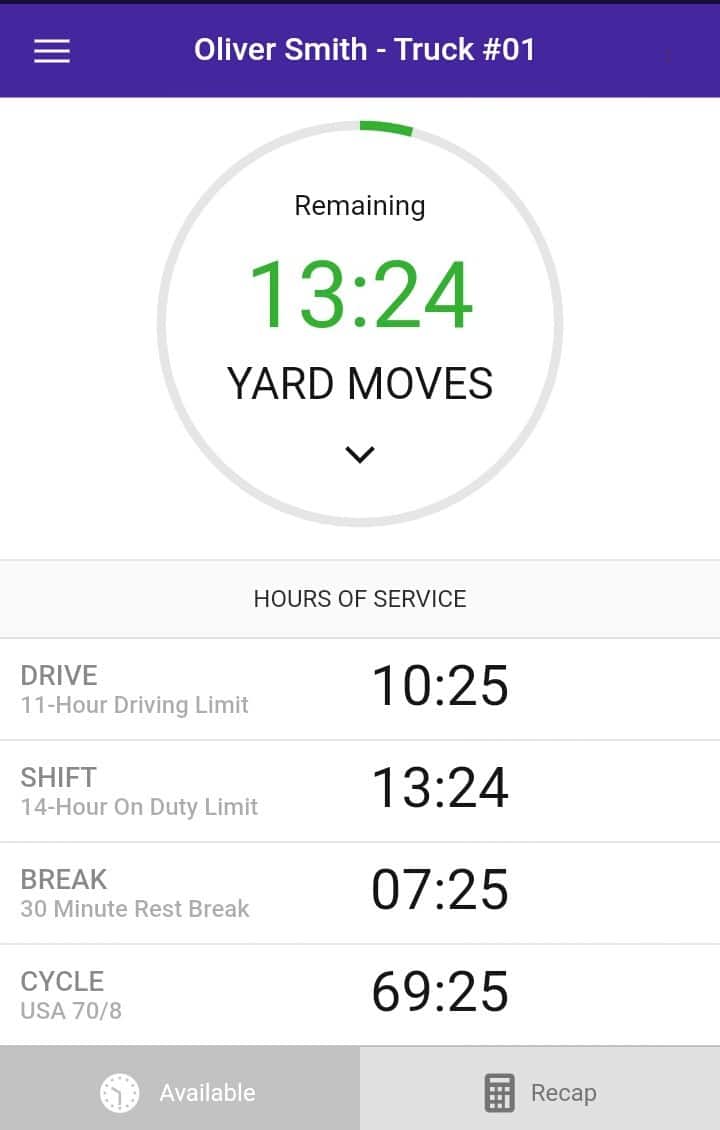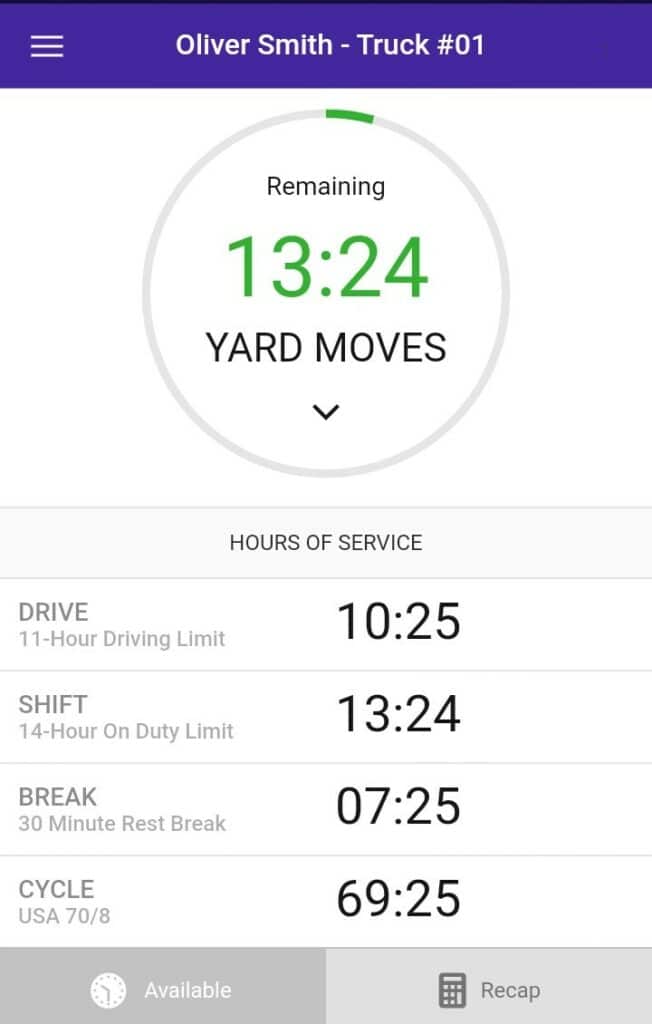 In addition to new-generation GPS tracking, a successful trucking operation needs:
 ELD solution—Fleets need a reliable, top-rated ELD solution that is driver-friendly and FMCSA registered. It should also:
Promptly make fleet owners aware of violations and help them pass DOT audits as a result.  
Reduce the risk of HOS violations.
Be accessible anywhere and stay in compliance even in the most remote areas.
IFTA mileage reporting—Fleets shouldn't have to deal with the hassle of tracking mileage manually. Automated reporting eliminates the risk of human error.
Dispatch—Well-designed dispatch features can ensure jobs are assigned to the best-suited drivers as well as monitor job progress. It also helps them get an idea of what jobs have yet to be assigned. Dispatch is a seamless addition to a new-generation fleet monitoring solution that can ease everyday processes and boost a company's bottom line.  
HOS247 Is a Top-Rated Trucking Technology Provider
HOS247 is a software company that offers fleet management services to help motor carriers stay compliant and efficient. HOS247 eliminates the guesswork of choosing a reliable 4G fleet truck tracking system by offering the following benefits:
No contracts
Driver-friendly apps for ultimate ease of use
Hassle-free returns within two weeks of a purchase
Dedicated support managers
A multilingual team that speaks English, Spanish, Russian and Polish
Comprehensive dispatch features
Flexible plans to accommodate fleets of all sizes, whether just one vehicle or over 500
Customizable options that grow with an organization
Top-rated by both drivers and their employers
"Awesome. Easy to install and use. Top notch customer service! I recommend it to everyone."


"Great company to deal with. The support team is very responsive and competent. They provided a great deal of education for our company."

"Customer service is great. They helped me to set up everything and showed how to edit my logs. Thank you."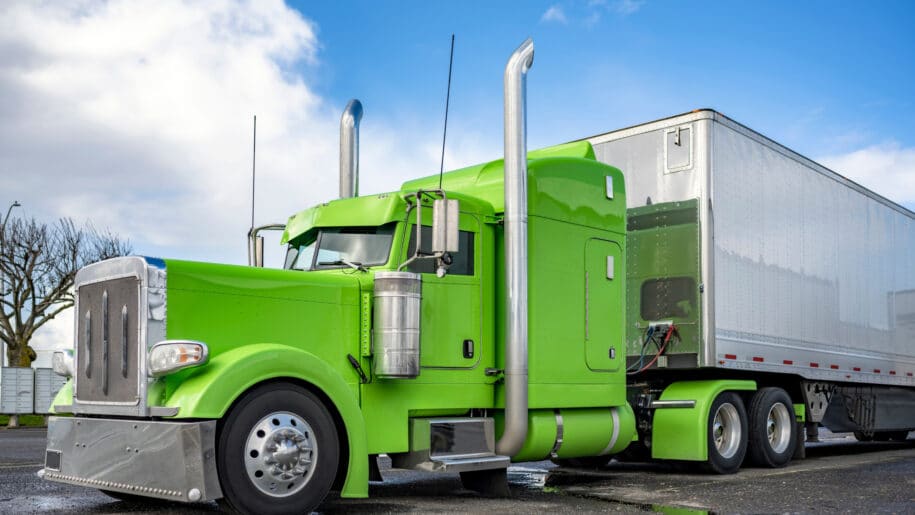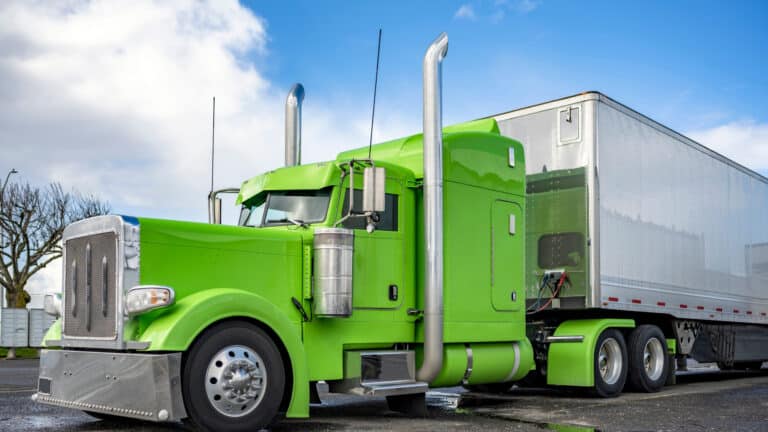 ELD Services & Devices
With the elog mandate in effect, business owners risk facing serious penalties and expensive fines for non-compliance, so the reliability of an electronic logging device has become one of the most crucial aspects to consider. Are you a motor carrier
Read More »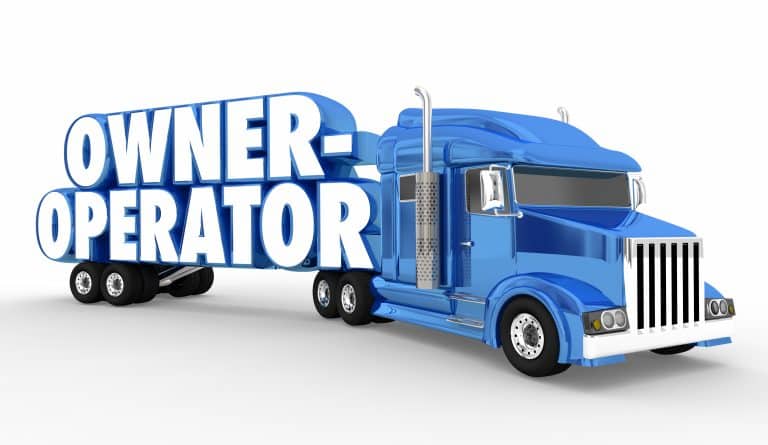 ELD Services & Devices
For owner-operators to comply with the Federal Motor Carrier Safety Administration (FMCSA) electronic logbook rules, you will need to have a good electronic log to track your hours. This will also help you stay competitive and safe while working in
Read More »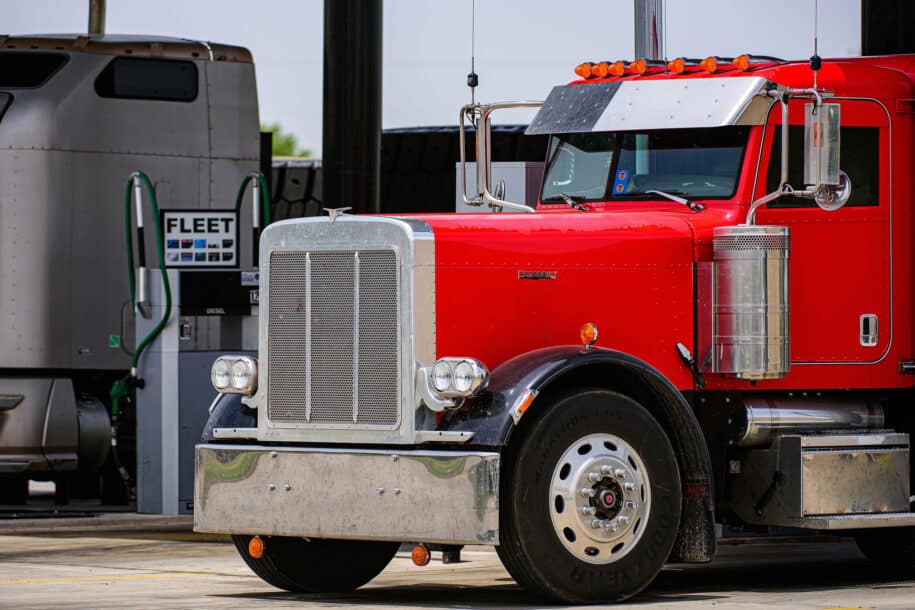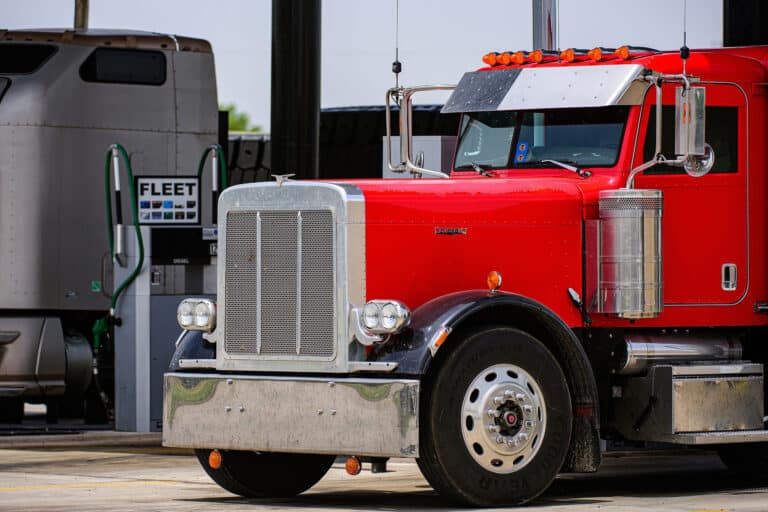 GPS Fleet Tracking Tips
Tracking trucks with GPS helps carriers cut operational costs and optimize processes by monitoring vehicles' locations in real-time, creating a more efficient workflow and increasing security for drivers and company assets. GPS truck tracking systems offer way more than just
Read More »