For businesses that manage a fleet of vehicles, efficient operations and asset management are essential. GPS providers offer different solutions to achieve these goals. By monitoring the location and performance of vehicles in real-time, fleet tracking systems help grant valuable insights into driver behavior, dispatch efficiency, and options to reduce operational costs. In this article, we'll explore the key factors to consider when selecting a reliable GPS fleet tracking provider to find efficient and comprehensive tracking services tailored to meet your business needs.
Choosing a GPS Fleet Tracking System
As a business owner or fleet manager, selecting the right GPS solution can be a daunting task. With numerous fleet tracking providers available, it is crucial to compare fleet tracking systems and consider all relevant factors to ensure that you get the most out of the service. To assist with your decision-making process, we have compiled a list of qualities to look for when selecting a GPS solution.
User-friendly. The usability of the solution is a crucial factor to consider when selecting a provider. Look for GPS fleet tracking systems that are user-friendly and intuitive, allowing users to navigate the software without the need for extensive training. Look for user reviews to find out from actual users if the system meets this requirement.
Real-time GPS tracking. Prioritize finding a tracking system that provides real-time updates of your trucks' locations. Real-time tracking enhances security and supports dispatchers by reducing their workload.
Easy installation. Opt for a tracking system that is straightforward to set up and doesn't require a specialist to install it. A user-friendly installation process ensures a smooth setup for your tracking system.
Demo or trial period. Before investing in a GPS system, inquire if the provider offers a demo or trial period for their GPS service. This allows you to check whether their system is easily implemented and truly helpful for your business.
Customer support. Effective customer service is crucial when choosing a provider. Look for a reliable and knowledgeable technical support team that can help you address any issues that may arise while using the tracking system. Prompt assistance and clear communication ensure that your fleet's tracking needs are met, enabling you to manage your vehicles effectively.
Compatibility. Consider a GPS provider that offers a system suitable for use on light- or medium-duty trucks, trailers, and other vehicles in your fleet. Versatile devices allow for effective monitoring and tracking of your entire fleet, providing comprehensive insights into your operations.
4G technology. Look for a fleet tracking system provider that offers 4G network-enabled devices, as they offer reliable connectivity and accurate tracking information.
Integration with an electronic logging system. If your trucks travel interstate, it's best to choose GPS tracking that integrates with an electronic logging system. This ensures compliance with the ELD laws and streamlines your operations by working with a single system. Select a provider that offers this feature for seamless and efficient tracking while enhancing compliance with regulatory requirements.

Benefits of Choosing HOS247 as Your GPS Fleet Tracking Provider
HOS247 has established itself as a leading GPS fleet monitoring provider by offering quality services for years. With top-rated customer service and exceptional benefits, HOS247 can help you improve the bottom line, while keeping drivers and vehicles safe. Let's explore the main benefits you can enjoy by choosing HOS247 as your GPS provider.
Cost savings. The GPS tracking system is a cost-effective solution that provides real-time updates on vehicle speed and idle time. Fleet managers can proactively address issues and reduce fuel consumption, resulting in significant cost savings. The maintenance management feature also helps prevent costly breakdowns and repairs.
Safety and security. HOS247's tracking system enables continuous vehicle monitoring, offering real-time alerts in the event of unauthorized vehicle movement or accidents. The maintenance management feature aids in early detection of potential issues, enhancing driver and cargo safety on the road.
Easily implemented. Our GPS truck tracker software is designed to be easily accessible and simple to install, making it suitable for businesses of all sizes. The system can be set up without the need for a technician, minimizing disruption to operations.Additionally, our multilingual customer service representatives will help with any issues you encounter.
HOS247 Offers All-In-One Vehicle Fleet Management to Improve Operations and Safety
HOS247 offers an all-in-one solution that includes all the features mentioned above. This comprehensive system helps you manage your vehicle fleet and improve your overall operations. Here are some features that make HOS247 one of the top GPS fleet tracking systems:
GPS fleet tracking. The GPS fleet tracking system offers complete fleet visibility, enabling supervisors to effectively monitor and manage the fleet and other assets in real-time. This improves overall business efficiency.
Vehicle maintenance. HOS247's all-in-one solution includes a preventative maintenance system to track oil changes, license renewals, and other maintenance activities automatically. This helps maintain truck reliability and prevents breakdowns during journeys.
IFTA calculations. HOS247 simplifies tax reporting and reduces human error by automating complex IFTA mileage calculations. This decreases the risk of audits and streamlines reporting processes.
Fault code detection.HOS247's onboard diagnostics monitoring system helps truckers avoid costly repairs and reduce vehicle downtime. It notifies drivers of malfunctions by generating specific trouble codes, which can be transmitted to the fleet or maintenance department for immediate attention.
Automated idle tracking. The automated idle tracking feature optimizes fuel usage and minimizes the CO2 footprint. It provides insights on fleet vehicles that consume excessive fuel, helping reduce operational costs.
Electronic logging device.Our electronic logbook automates the logging and reporting of driver hours, helping truckers comply with the FMCSA's hours of service regulations and avoiding expensive fines and penalties.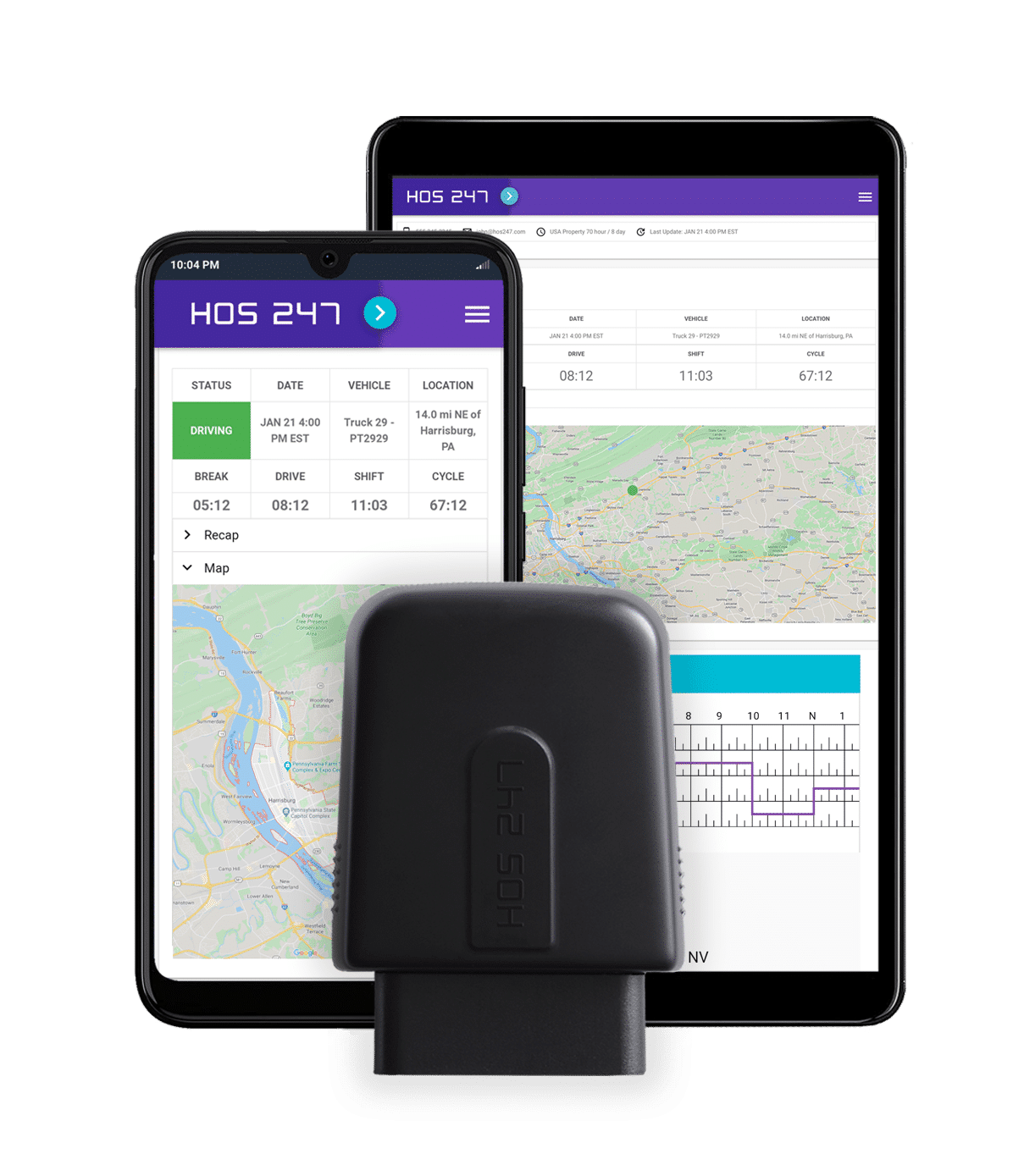 Ways ELDs Can Help Your Business
In addition to enhancing compliance with the ELD mandate, preventing expensive HOS-related penalties, and minimizing administrative burden, a reliable elog system can provide businesses with various ways to increase profits and enhance their reputation.
Lower insurance premiums. Electronic logbooks have been proven to enhance fleet safety, making companies that utilize them more appealing to insurance providers. This results in lower insurance premiums, as these companies are considered less prone to accidents.
Improved safety ratings. ELDs assist drivers in adhering to hours of service regulations and minimizing violations. Fleet managers can utilize the data collected by the devices to monitor and address unsafe driving behaviors, ultimately reducing the number of accidents. This contributes to improved safety ratings, such as Compliance, Safety, and Accountability (CSA) scores, which can open up better business opportunities.
Mitigated liabilities. ELDs can be invaluable for companies facing legal proceedings resulting from accidents involving commercial trucks. The data recorded by ELDs can serve as crucial evidence in court, helping to support the company's case or minimize penalties, particularly when the driver is not at fault.
Exemptions to the ELD Mandate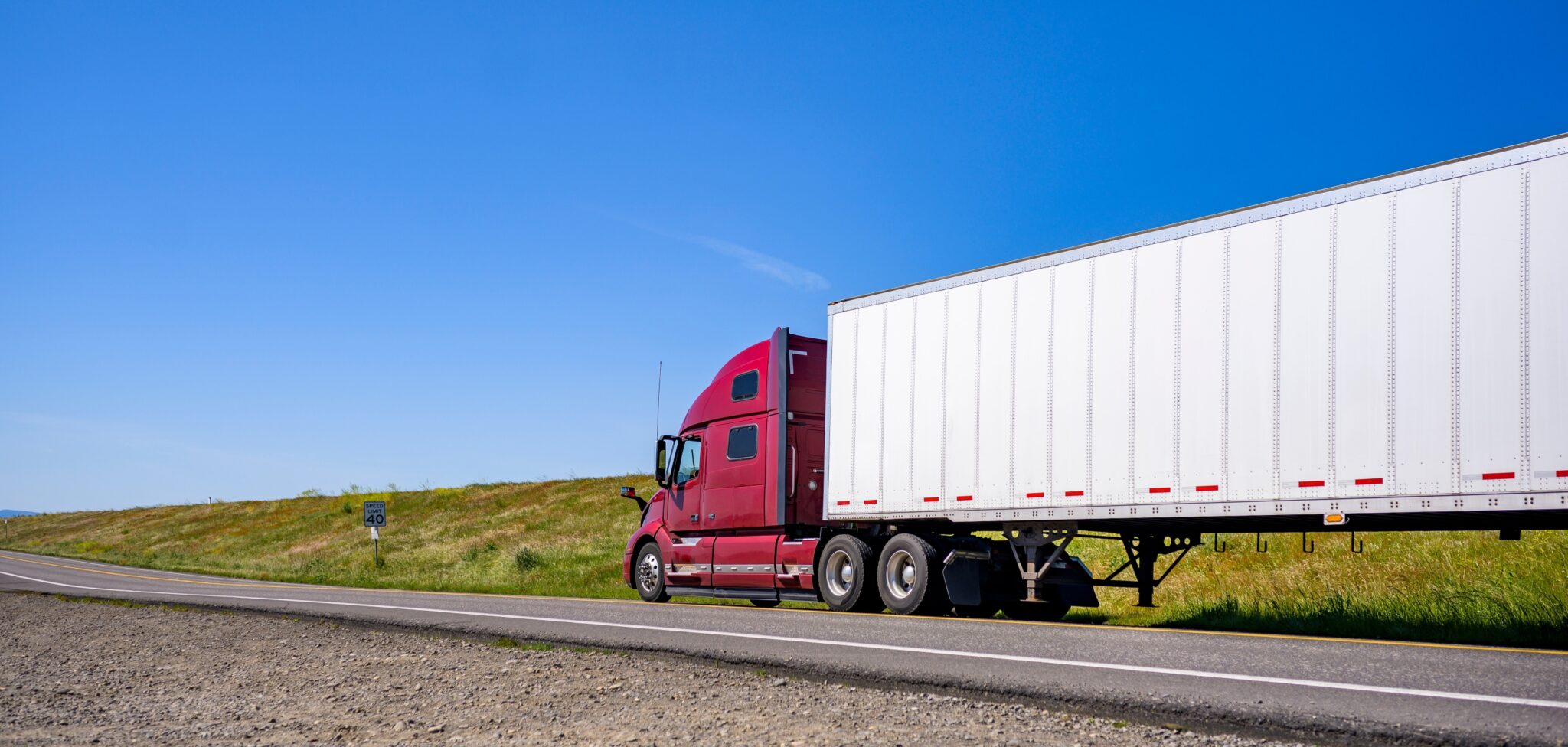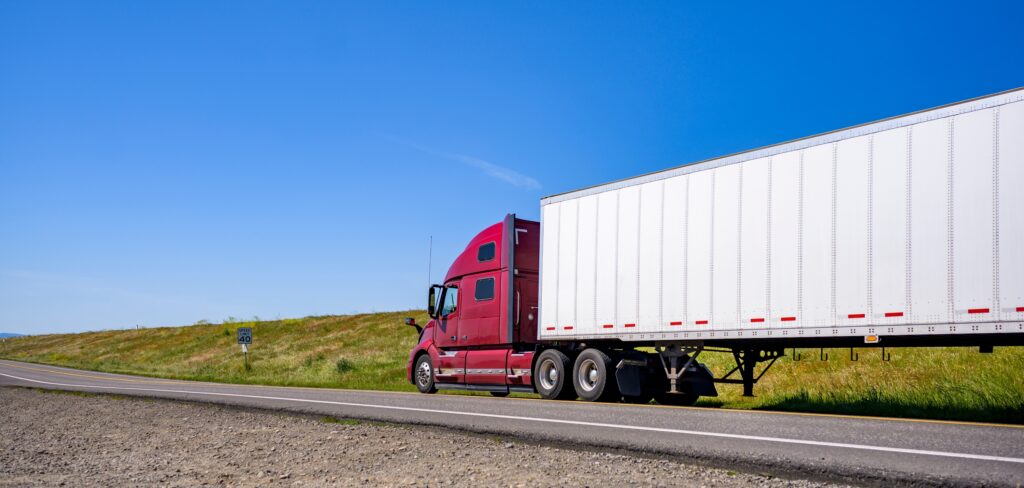 Although under the ELD law, most commercial motor vehicle drivers are subject to use an elog device to record their hours of service, there are a few exemptions to the mandate that include:
An 8-day exemption for drivers who keep a RODS for around 8 days within a 30-day period.
A driveaway-towaway operations exemption for vehicle carriers delivering trucks.
A pre-2000 exemption for vehicles manufactured before 2000.
A short-haul exemption for drivers operating within a 100 or 150-air-mile radius of their work location.
HOS247 is a trustworthy GPS fleet tracking provider that can help you optimize your operations and save money. To learn more about their services, you can easily book a demo and experience firsthand how HOS247 can benefit your business.
"Awesome. Easy to install and use. Top notch customer service! I recommend it to everyone."


"Great company to deal with. The support team is very responsive and competent. They provided a great deal of education for our company."

"Customer service is great. They helped me to set up everything and showed how to edit my logs. Thank you."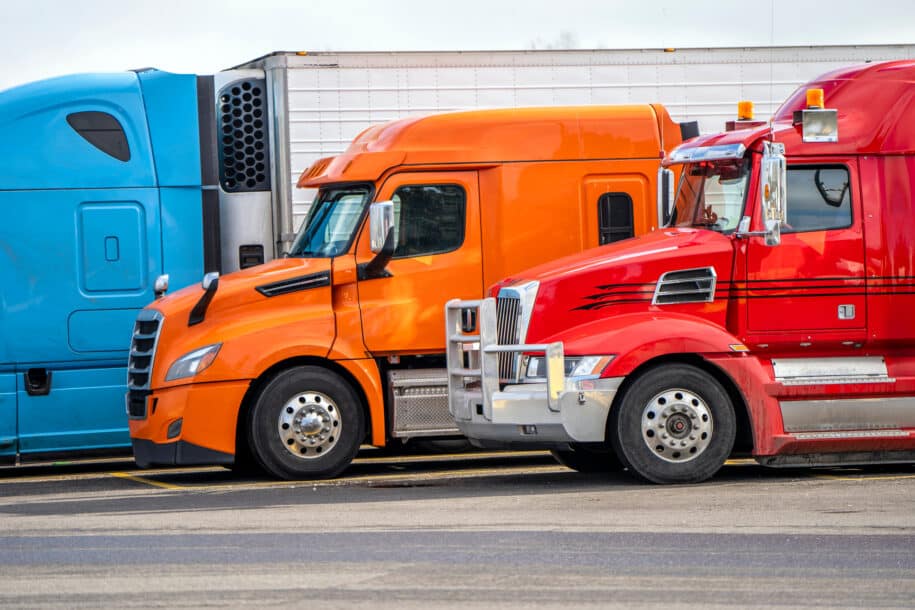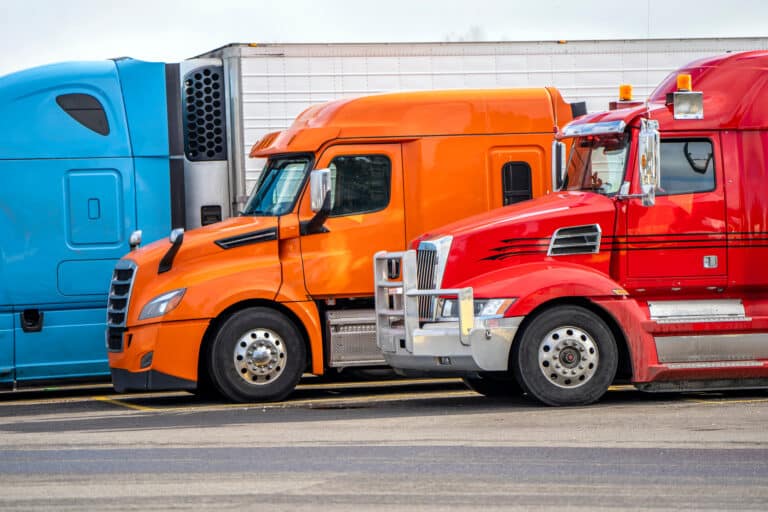 GPS Fleet Tracking Tips
Fleet asset tracking gives carriers an opportunity to improve operations by providing full fleet visibility, reducing operating costs, and increasing productivity. These systems monitor, track, and analyze vehicle data, such as location, diagnostics, routing, fuel consumption, and driver performance, to
Read More »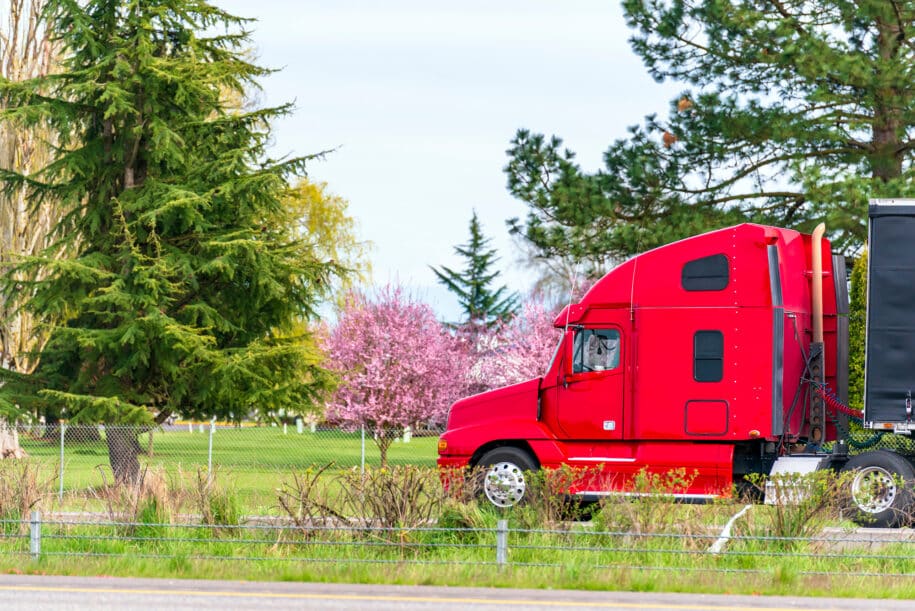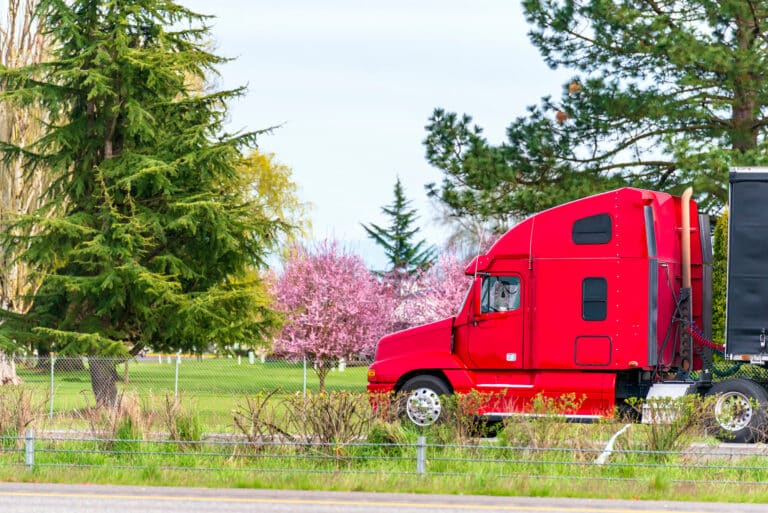 ELD Mandate Updates
Both big carriers and small owner-operators are subject to the Electronic Logging Device rule and need an ELD solution to operate legally. This requirement became law in 2016 with an implementation date of 2017. An additional exception was made for
Read More »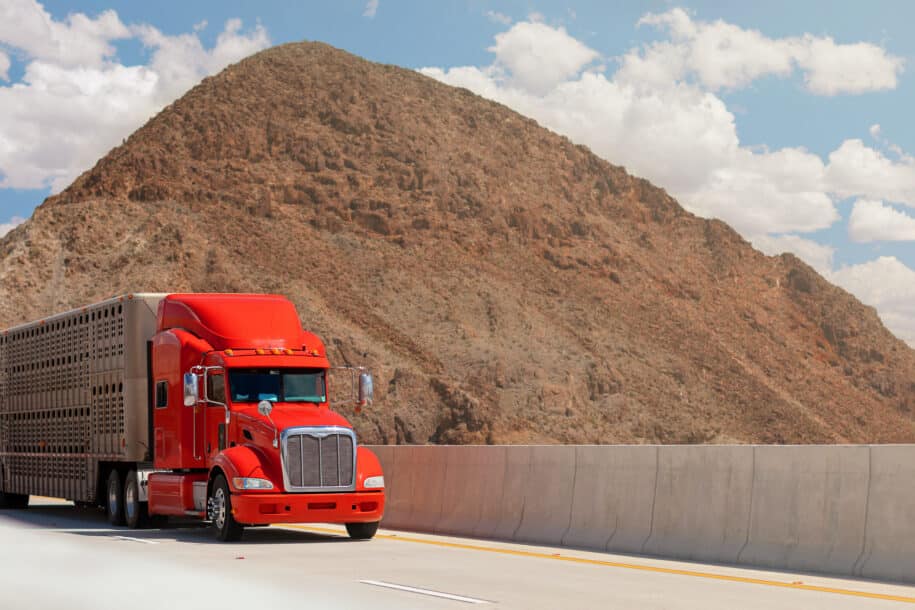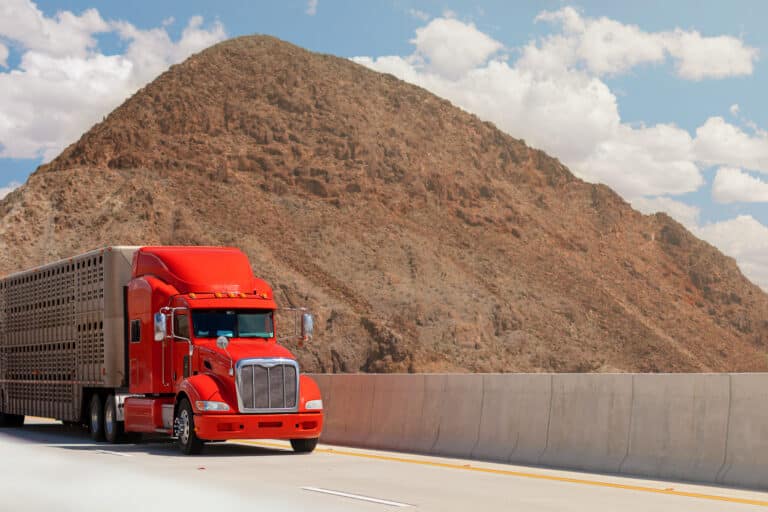 ELD Services & Devices
If you are a commercial vehicle driver, your elog solution is a tool that must be used whenever you are on the road. Your operations' safety and compliance will depend on the quality of your ELD system, so it must
Read More »