Security is a paramount concern for any trucking business. In order to maintain a high level of security, carriers often seek out effective tools to ensure smooth operations, timely deliveries, and, most importantly, the safety of their fleet. One highly valuable solution is the utilization of trailer tracking devices. In this comprehensive article, we will closely examine the capabilities offered by trailer GPS tracking units and demonstrate how they can be strategically employed to your advantage.
Enhancing Security and Safeguarding Assets with Trailer Tracking Devices                 
To keep your trailers and the assets they contain, a device is installed on the trailer, enabling real-time location tracking. This device uses 4G/LTE cellular networks to send signals to a central server. The system then analyzes the data and presents it through a user-friendly fleet manager portal, accessible from computers, smartphones, or tablets. This comprehensive solution ensures constant monitoring of trailers, providing drivers with timely support and guidance when needed.
In addition to optimizing operations and enhancing efficiency, a GPS tracking device offers robust theft prevention and asset recovery capabilities. By providing constant monitoring of trailers, it serves as a powerful deterrent against theft and unauthorized use. In the unfortunate event of a trailer being stolen, the tracking device enables swift and precise location tracking, facilitating timely recovery of the stolen asset.
This added layer of security not only protects your valuable trailers but also provides peace of mind for your drivers and fleet managers. With a comprehensive trailer tracking solution in place, you can safeguard your assets, reduce the risk of theft, and ensure the uninterrupted flow of your trucking operations.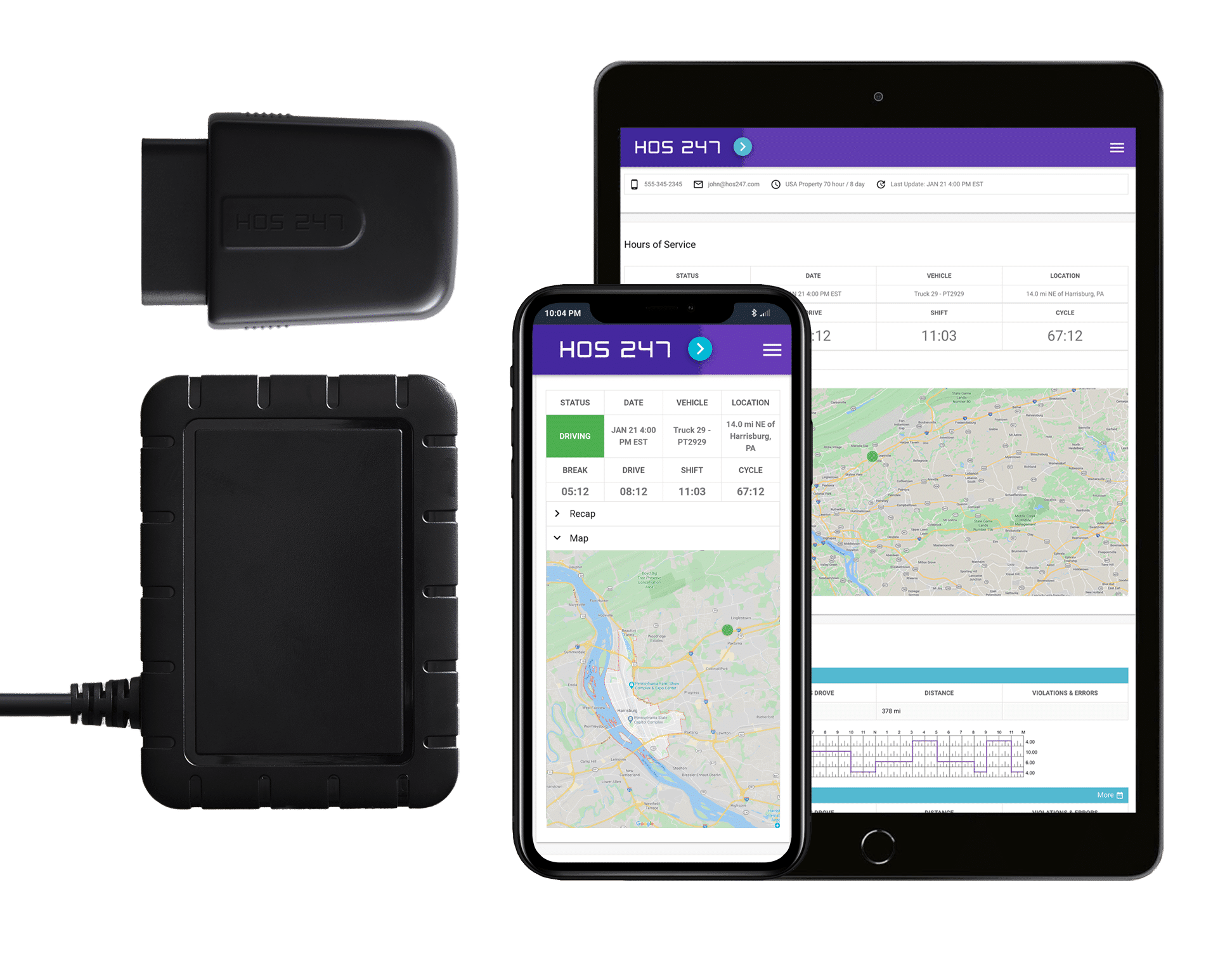 Benefits of HOS247 4G GPS Trailer Monitoring Devices
In the fast-paced world of trucking, staying ahead of the competition requires efficient operations and superior control over assets. At HOS247, our priority is to offer quality trucking solutions to transportation professionals and support them while on the road. With a steadfast commitment to empowering trucking businesses, we have developed reliable and efficient GPS tracking technology for carriers to optimize operations and enjoy numerous benefits including:
Responsive customer support. HOS247 is committed to delivering excellent customer support. Our knowledgeable and multilingual team is available seven days a week to provide personalized assistance. We prioritize timely responses and offer a call-back policy in case of disconnection. With HOS247, you can rely on dedicated support to address any concerns or issues promptly.
Reliable 4G technology. Our tracking devices utilize advanced 4G technology, ensuring reliable connectivity even in areas with poor network coverage. This allows motor carriers to track their trailers in real-time, optimize routes, save time, and reduce costs. With seamless data transmission, you can efficiently manage your fleet and make informed decisions.
Easy installation. HOS247's GPS tracking devices come with straightforward installation instructions, requiring no special tools or technical expertise. The process typically takes less than 10 minutes, enabling carriers to get their trackers up and running quickly. Once installed, the devices seamlessly transmit data to the HOS247 web portal, providing fleet managers with real-time information on trailer location and performance.
Intuitive interface. HOS247's fleet manager portal offers a user-friendly interface that simplifies the tracking process. Fleet managers can easily monitor trailer locations, track driver performance, and access maintenance schedules with just a few clicks. The intuitive design ensures a seamless user experience and allows for efficient fleet management.
No-contract policy. At HOS247, we understand the importance of flexibility for our customers. We offer monthly or yearly subscription plans without long-term contracts, allowing businesses to scale up, down, or cancel their services as needed. This approach gives you the freedom to adapt your tracking requirements according to your evolving business needs.
One-year hardware replacement warranty. HOS247 stands behind the quality of our tracking devices. We provide a one-year warranty that covers any hardware defects from the date of purchase. In the unlikely event of a malfunction, we will replace the tracker free of charge, ensuring that your investment remains protected.
Optimize Fleet Efficiency with Advanced GPS Tracking
GPS technology has become a cornerstone of transportation logistics and is quickly becoming the standard for fleet-based businesses. Without a tracking solution, businesses and their employees face many risks and liabilities. GPS provides an updated bird's eye view of operations, improving decision-making and maximizing a fleet's resources. Upgrading your entire fleet can quickly lead to significant improvements in costs and productivity. This can be achieved in several ways:
Maximize cost savings. By gaining insights into fleet operations, you can optimize fuel consumption, reduce maintenance expenses, and manage insurance premiums more effectively.
Ensure safety and security. Fleet managers can quickly locate trailers, respond to security threats, and safeguard drivers, vehicles, and your company's reputation.
Enhance customer service. Utilize advanced GPS technology to optimize dispatch operations, allocate loads efficiently, and provide optimal routes for faster deliveries. Real-time monitoring and accurate estimated time of arrivals improve customer satisfaction and on-time delivery rates. Automatic driver activity logs ensure transparency, accountability, and protection against false claims.
Improve fleet efficiency. GPS technology is essential for transportation logistics, becoming the standard for fleet-based businesses. Upgrading your entire fleet with tracking solutions leads to significant improvements in costs and productivity. Enjoy increased fleet safety, improved customer service through better routing and accurate arrival times, and enhanced staff involvement with clear communication and streamlined operations.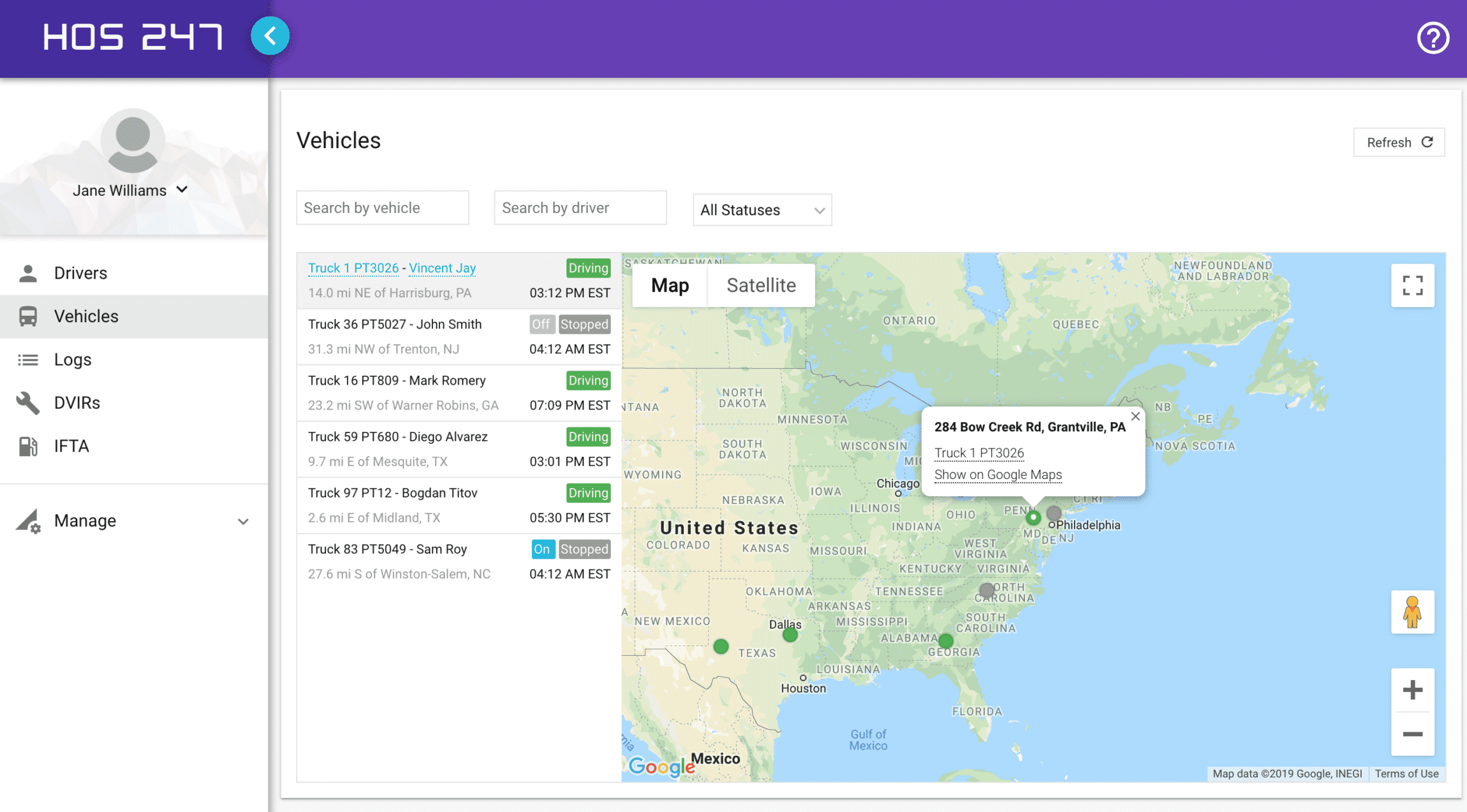 Legal Aspects of GPS Trailer Tracking Devices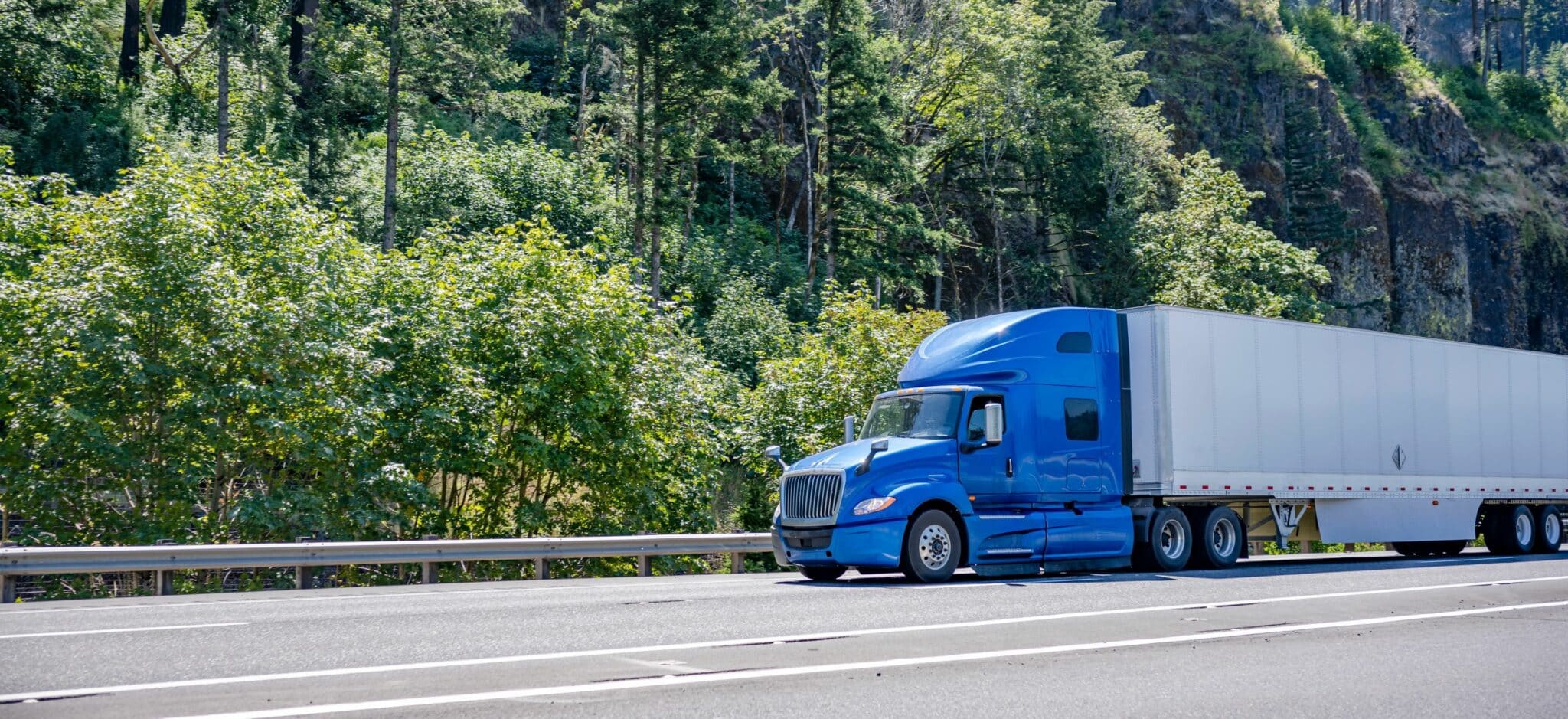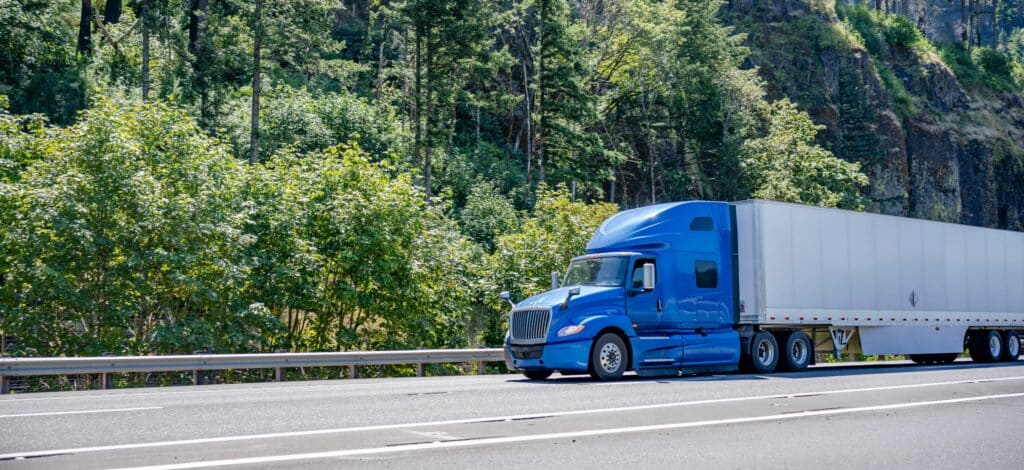 Privacy concerns surrounding the collection of data by trackers have led to legislation regulating their use. While it is legal to have a GPS trailer tracking device installed on your own property, using such devices to gather data on trailers that you do not own may be illegal depending on federal, state, and local laws. It is crucial to stay updated on the latest regulations as laws governing technology are continuously evolving due to rapid advancements and market trends.
To ensure compliance and maintain trust within the fleet, there are three key principles that apply specifically to trailer tracking systems:
Ownership. Using a tracker is legal if you or your business own the trailer being monitored. Ensure that you have the right to monitor your own assets.
Consent. If drivers are involved in the transportation of the trailers being tracked, they must understand and provide consent to being monitored. Inform them about the purpose and extent of the tracking and obtain their consent in a transparent manner.
Business use. Employers must ensure that GPS trailer tracking devices are used exclusively for business-related purposes. It is important to clarify to all employees that the tracking is implemented to improve operational efficiency, security, and customer service.
By adhering to these principles, you can maintain compliance with privacy regulations and foster a culture of trust and transparency within your trailer tracking operations. Communication and collaboration among all stakeholders are essential to ensure that the use of tracking data is beneficial for the entire fleet.
"Awesome. Easy to install and use. Top notch customer service! I recommend it to everyone."


"Great company to deal with. The support team is very responsive and competent. They provided a great deal of education for our company."

"Customer service is great. They helped me to set up everything and showed how to edit my logs. Thank you."




GPS Fleet Tracking Tips
Managing a fleet of trailers can be challenging, from tracking their locations to preventing delays, theft, and other issues. However, there is a solution that can revolutionize fleet management: GPS trackers. These innovative devices provide motor carriers with greater control
Read More »


Fleet Management Systems & Features
Fleet managers have a monumental responsibility in the trucking industry. Their job is multifaceted and complex, and a reliable fleet management vehicle tracking system is one of the best ways to streamline it. This article will look at the positive
Read More »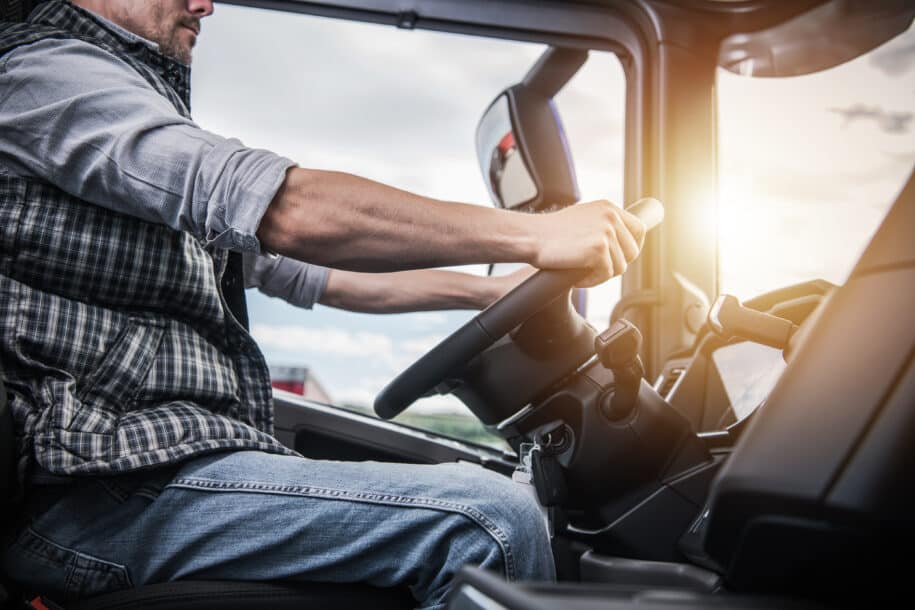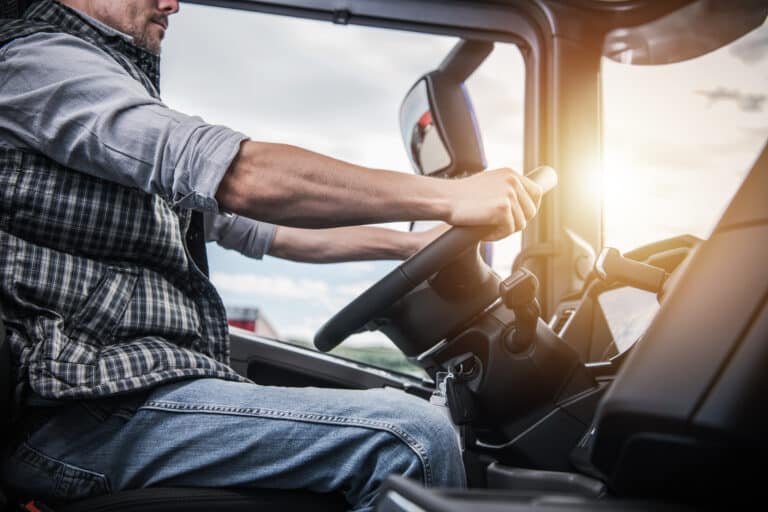 ELD Services & Devices
What is an ELD or electronic logging device? The FMCSA introduced this hardware device which allows truck drivers the ability to record hours of service data electronically. The ELD or electronic logging device must be connected directly to the engine
Read More »