Come January 1, 2023, commercial drivers will be legally required to use an electronic logging device to record their hours of service. Choosing an electronic logbook can be a daunting process. While compliance is of the utmost importance, there are various other factors to consider when selecting the right hours of service ELD app. For example, if your drivers don't like the ELD phone app or find it difficult to use, they may not use it properly, which puts your trucking operation at risk for noncompliance. Carriers should do some research before committing to an ELD logbook app and compare alternatives to decide on the best option for their business's needs. 
HOS247 Offers a Top-Rated ELD App
HOS247 ratings on Android and iOS app stores illustrate the quality of our innovative electronic logbook. According to reviews on app distribution platforms, ease of use, dependability, and superior customer support are just a few of the benefits of using the HOS247 ELD app.
HOS247 has made it a point to provide clients with an hours of service ELD app designed to perform reliably and efficiently. Our team is known for being trustworthy and remaining engaged with the customer, as testified by users. Our customers mention these advantages of HOS247 as some of the most important and most appreciated: 
Top-rated customer support. Our team of experts is ready to assist you every day of the week in English, Spanish, Russian, and Polish. 
Fast and straightforward installation. The installation of the HOS247 hardware is simple, and the app can be downloaded and ready to record HOS in a few clicks. You can have your elog in place and get things up and running in no time.
Flexible options. HOS247 monthly plans can be scaled up or down as the customer needs. We also offer a two-week tryout period for customers to get familiar with the product. If you wish to return the device within this time, you will receive a full refund. Also, HOS247 requires no commitments on behalf of customers, so you do not need to sign a contract.
Extra features. GPS Tracking, IFTA mileage calculations, and vehicle diagnostics are available with the electronic logbook.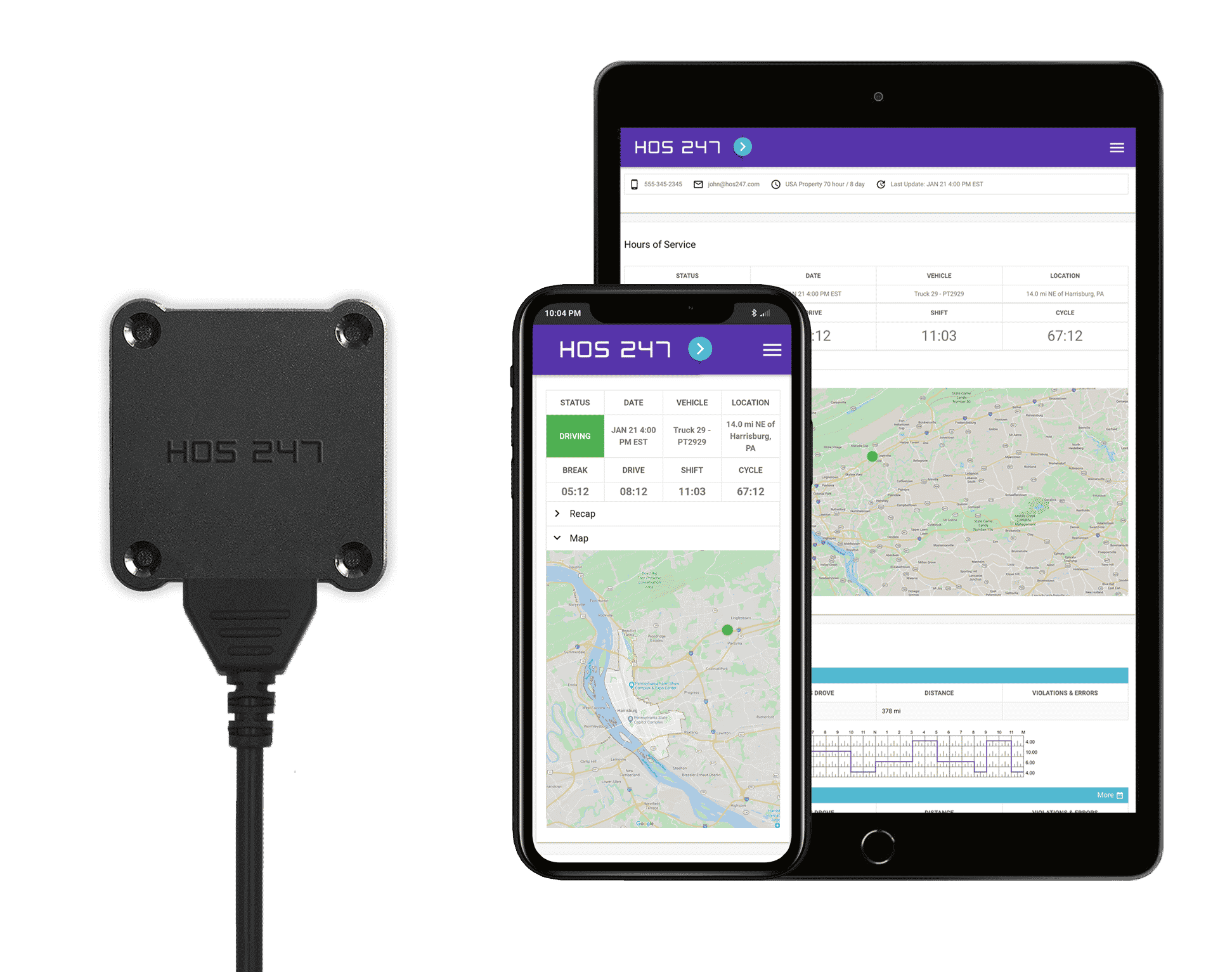 Are Elog Apps Transport Canada-Compliant?
Transport Canada states that an electronic logbook is a device or piece of technology that connects to the engine of the vehicle. Once connected, it should keep track of hours of service information and records of duty status. The device records the information, while the ELD logbook app serves as a tool to help drivers, fleet managers, and roadside inspectors access the information gathered.
Since the hours of service ELD app is simply installed on the driver's phone or tablet, it is not compliant by itself. However, it becomes compliant when it syncs up to the elog system and pairs up with the hardware of a certified electronic logbook.
Should Truckers Choose Android or iOS Apps to Run ELD Software? 
Whether CMV drivers should choose an Android or iOS ELD app is a popular question. Keep in mind, however, that the online log book app itself doesn't have to be compliant. Therefore, it is the actual elog solution that drivers should be more concerned with. If the device connected to the vehicle isn't compliant, then neither the Android nor iOS app that displays its data will be any good.
Overall, whether or not Android or iOS is "better" is all up to driver preference. That's why HOS247 offers both Android and iOS apps for drivers. This is a testament to our commitment to driver satisfaction. There's no reason a driver should have to purchase a new smartphone or tablet and try to learn a new operating system if their current device works just fine. Like HOS247, any respectable electronic logbook provider should offer apps for both operating systems with driver convenience in mind.
ELD Logbook Apps Must Support the Updated Version of the HOS Rules
HOS rules specify the maximum amount of time drivers are permitted to be on duty. Ultimately, these rules are intended to increase driver safety by ensuring they're taking sufficient rest periods, which ensures that they're more alert when driving. Elog providers must be knowledgeable of HOS regulations so that their software is always updated to support them. HOS247 has provided reliable electronic logging devices and an online logbook app in the U.S. and Canada for years. We have also kept up with changing regulations so drivers and fleet managers aren't caught off guard. Part of that has been making sure HOS247 Android and iOS apps support the most recent version of HOS rules. 
In some special situations, drivers are allowed to forgo HOS limits for safety reasons. Electronic logbooks must also support those exceptions, so drivers are not considered noncompliant. These exceptions include: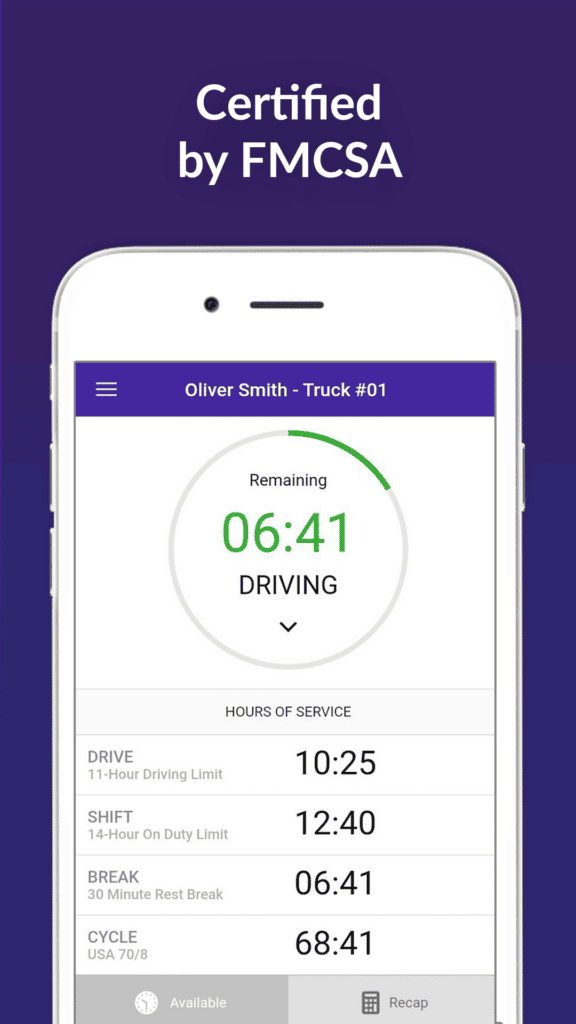 Emergency conditions. In case of an emergency, drivers may extend their driving for as long as it takes them to reach a safe destination.
Adverse driving conditions. Drivers may reduce their daily off-duty time and add it to their driving time under adverse driving conditions. This exception applies only when the trip would have been manageable under normal conditions. The eight off-duty hours must still be taken and their on-duty time, and cycle time must not be extended by more than two hours.
Sleeper berth provision. Drivers can split their off-duty time into no more than two periods that can be spent in the vehicle's sleeper berth. Each period must last at least two hours, and they must add up to at least eight hours. 
About HOS Rules
Drivers who are subject to HOS regulations are required to limit the amount of time they spend driving or on duty. HOS rules apply to most commercial motor vehicle drivers involved in interprovincial commerce. According to Canadian legislation, a CMV has the following characteristics:
It is a bus that can seat more than 10 people or a trailer, truck or tractor (or a combination of these) of over 4,500 kg.
It moves thanks to something other than muscular power.
It is operated by a motor carrier.
Even if a driver is not required by law to follow HOS rules, they should still consider using them as a guide to keeping themselves and other drivers safe on the road. Using a registered ELD can help significantly while also boosting productivity.  
Why Are HOS Rules Enforced?
Driver fatigue has been a huge problem ever since highways were created, and commerce has relied on drivers to transport goods across the country. When drivers were spending hours behind the wheel without breaks, it led to fatigue, which caused a high number of accidents. The federal government is obliged to keep roads safe for travel, and HOS rules are part of its efforts to get there. The rules have been revised throughout the years to keep up with new technology and to better address driver safety.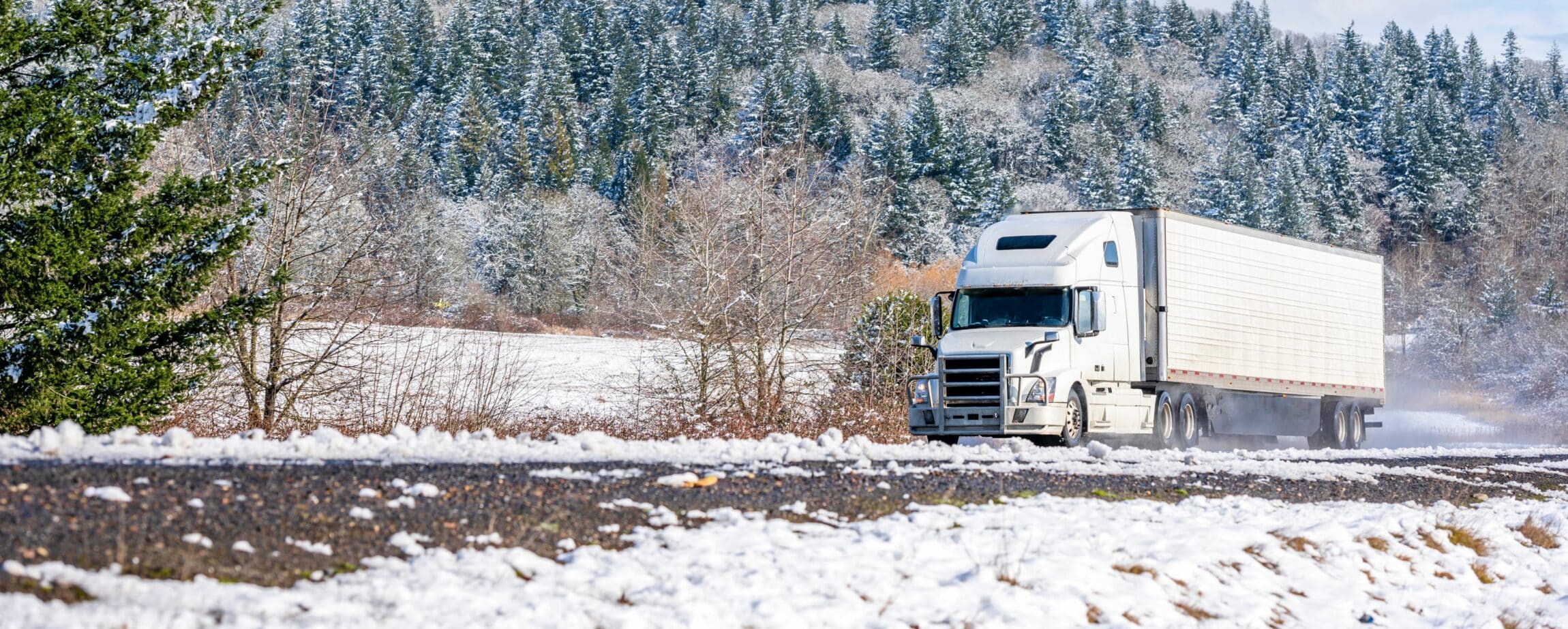 HOS violations are a serious danger to public safety in the eyes of Transport Canada. The authorities may enforce corrective measures and even penalize the driver and carrier. Such punitive measures can include a written warning, an official investigation, a fine, or even loss of their commercial driving certification.
The Importance of Technology in HOS Compliance
As technology improves, it becomes easier and easier to comply with HOS regulations and the elog mandate. There is no reason not to take advantage of apps for accurate HOS recordkeeping and streamlining operations. Using a top-rated hours of service ELD app ensures compliance, safety, productivity, and more profitable trucking businesses.
"Awesome. Easy to install and use. Top notch customer service! I recommend it to everyone."


"Great company to deal with. The support team is very responsive and competent. They provided a great deal of education for our company."

"Customer service is great. They helped me to set up everything and showed how to edit my logs. Thank you."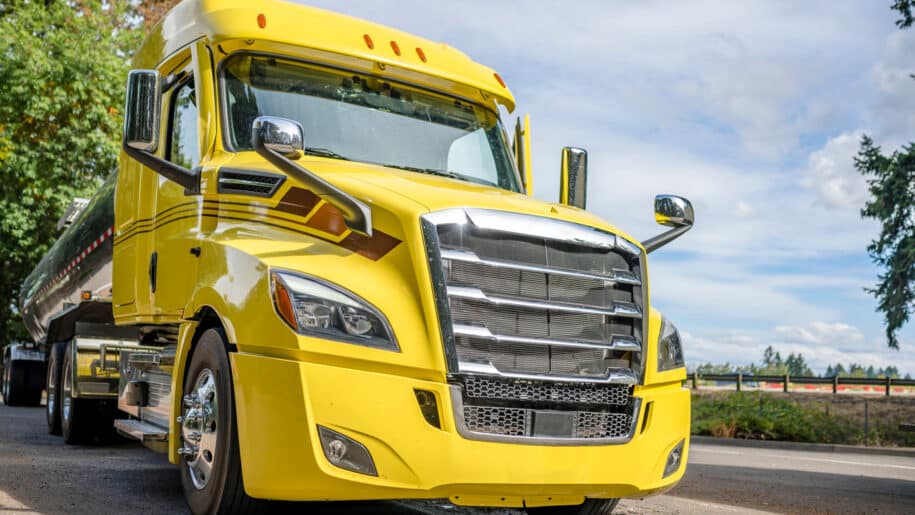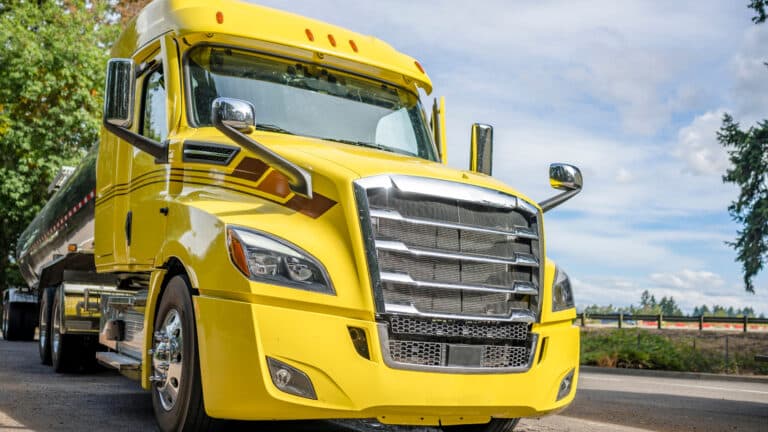 ELD Reviews
Since the ELD mandate was fully implemented at the beginning of 2023, electronic logging devices have become an integral part of truckers' work routine. Commercial vehicle drivers are now required to record hours of service automatically using elogs; however, a
Read More »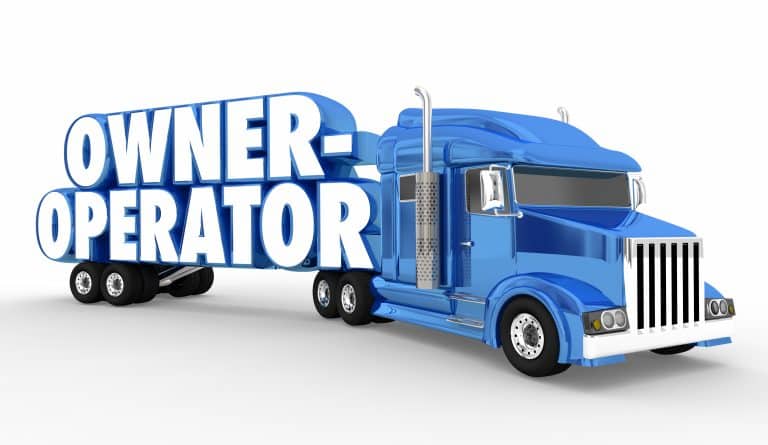 ELD Services & Devices
For owner-operators to comply with the Transport Canada electronic logbook rules, you will need to have a good electronic log to track your hours. This will also help you stay competitive and safe while working in the industry. The ELD
Read More »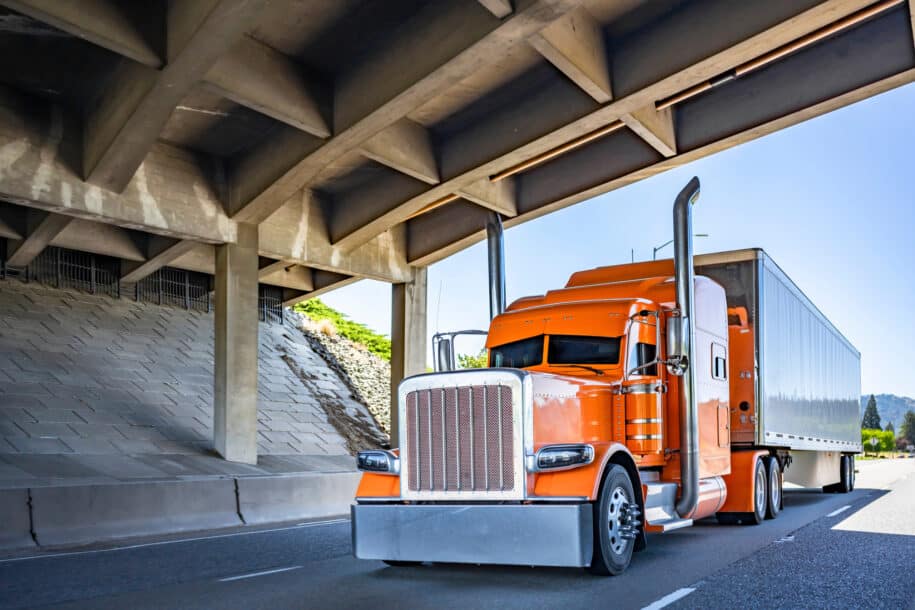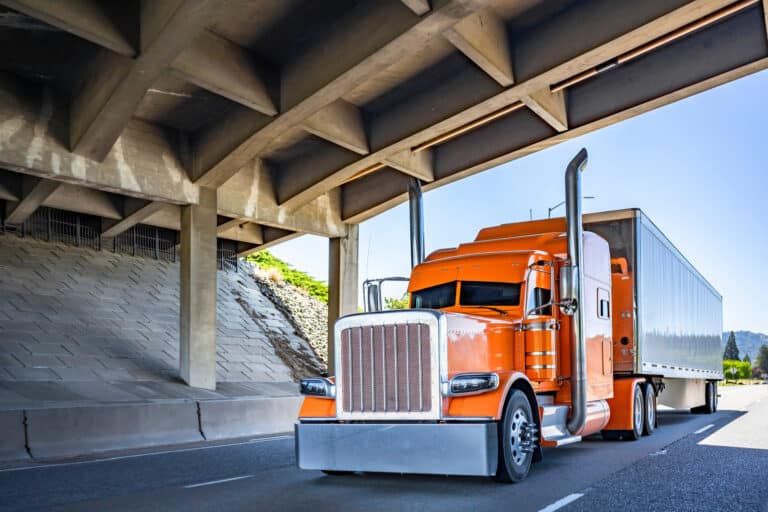 ELD Services & Devices
After several enforcement delays, the Canadian ELD mandate was fully implemented on January 1, 2023. Much like the elog rule in the US, Transport Canada ELD regulations now require commercial vehicle drivers to record their hours of service using an
Read More »