As per the ELD mandate, commercial vehicles will soon require electronic logging systems to stay Transport Canada compliant. An efficient elog solution will be essential for trucking businesses to thrive once the mandate is fully enforced beginning 2023. In this article, we will tell you all you need to know to choose a trustworthy provider and be ready for the final deadline.
Red Flags When Choosing an Electronic Logbook 
Unreliable Support
Reaching a support representative of an elog provider can be a frustrating affair. Drivers and fleet owners often complain about the challenges of contacting technical support. Even when they manage to get through, the technical support staff is sometimes not very helpful or knowledgeable.
Adequate and accessible support can help trucking companies, drivers, and fleet owners rely on elog providers so drivers can focus on the road ahead and ensure on-time delivery. If a trucking company struggles with this issue, it is probably time to look for a better logbook.
Lack of User-Friendly Interface
The ELD solutions app should be user-friendly, so even drivers and operators who are not so tech-savvy can easily use the driver log app on iPhone or Android devices (whichever they prefer). If drivers spend too much time figuring out how to manage their logs, it is probably time to find a better ELD mobile app.
Viewing, managing, and certifying RODS should not take more than a few clicks. Transferring HOS reports to safety officials during a roadside inspection should also be simple and fast to avoid compliance issues.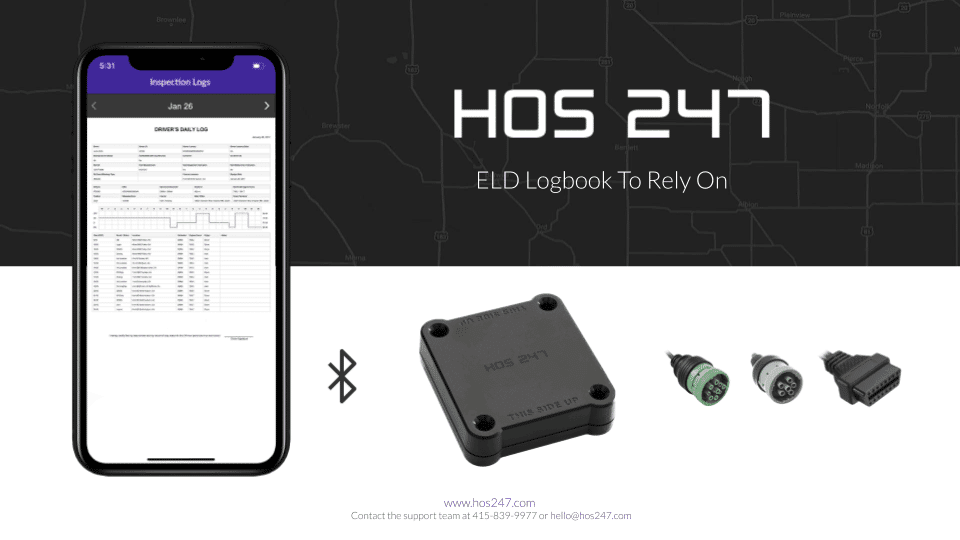 Drivers Are Not Satisfied
Drivers are an essential part of the trucking industry, and they must have the right tools to do their job. The ELD solution app must be convenient for them; otherwise, they are less likely to use it properly. If drivers complain about the logging system, switching to a driver-centric solution might be necessary.
Hidden Costs
Some providers are not very transparent when it comes to pricing. While marketed as ultra-affordable, elog solutions sometimes come with extra fees for data packages, device installation, training, activation, and integration. Therefore, trucking companies must switch to an electronic logbook with a price tag customizable to the trucking company's needs.
Extended Commitments
Providers may require customers to commit to using their products for extended periods of time. This should send a signal to the user to think twice, since the contract may last for several years and getting stuck with a plan for that time may hurt the business.
HOS247 Offers a Top-Rated ELD Mobile App
At HOS247, we focus on offering our clients reliable electronic logbooks. Our app is top-rated on the Apple App Store and Google Play by satisfied drivers and fleet managers. With impeccable customer support and flawless integration, we strive to be strategic partners for the trucking companies we work with. Our clients' reviews are a testament to how much our users appreciate the ease of our ELD logbook app.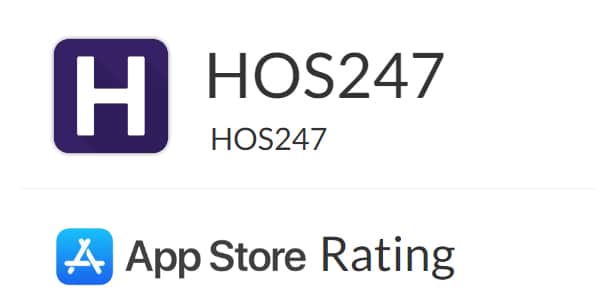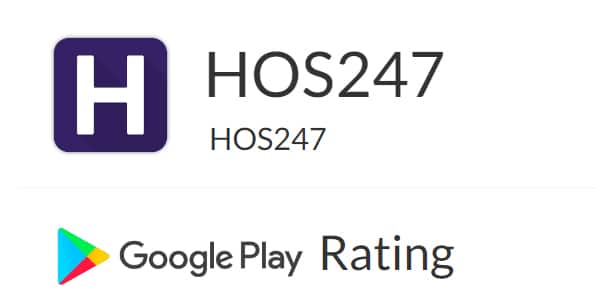 Additional Benefits of HOS247 Electronic Logbooks
Apart from dependability and compliance, HOS247 offers many benefits for carriers and owner-operators, including: 
Top-rated customer support in four languages (English, Polish, Russian, and Spanish) seven days a week.
Fleet maintenance features include DVIRs, fault code detection, and preventative maintenance reminders to keep your vehicles in top shape.
GPS fleet tracking allows full visibility of the fleet in real-time to optimize dispatch, provide better customer service, and increase safety.
IFTA calculations facilitate tax reporting while lowering the risk of errors and being audited.
Idle reporting allows fleet monitors to monitor this behavior and correct it to save on fuel and extend vehicles' lifespan.
No contracts are required. Our satisfied customers stay because of the reliability and confidence HOS247 has to offer and not because of lock-in periods.
Two-week trials are offered to interested clients. Try HOS247 digital logbooks for 14 days and get a free refund if you do not like our product.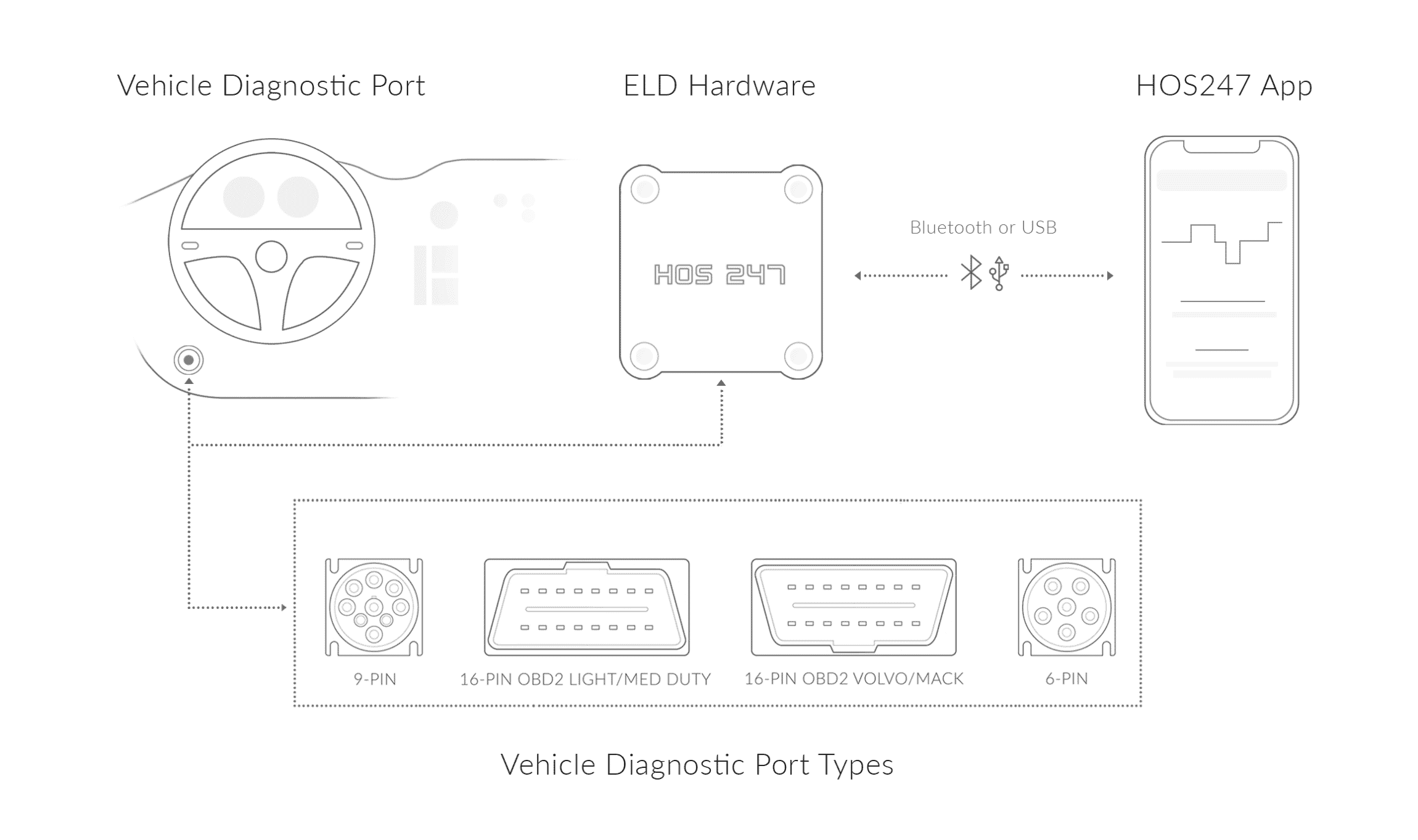 HOS247 provides dependable hardware and stable connectivity for accurate data recollection. Our ELD mobile app is available for both Android and iOS devices, so drivers can choose the device they are most comfortable with. The plans offered by HOS247 are customizable to the client's needs. Trucking companies and owner-operators can request a free demo to experience the dependability and user-friendliness of our solution.
Can ELD Records Be Edited?
Electronic logbook records can be edited in specific circumstances to make necessary corrections. However, the original data is not overwritten, all edits to the original record must have an annotation to explain the reason for editing the entry. Drivers and fleet will have to comply with Transport Canada's directives to avoid compliance issues. 
It is essential to know that driving time can never be edited since it is recorded directly from the vehicle's engine. Edits can be made when information is missing or when something needs clarifying. For instance, if a driver begins a shift with non-driving tasks and forgets to log them, the "off-duty" time can be changed to "on-duty not driving time". Or, if a driver is "on-duty" and takes a lunch break without changing the status, the log edit will help correct this genuine mistake. If the carrier requests the edit, the driver will have to confirm it and resubmit their recertified RODS.
How to Know if an ELD Solutions App Is Compliant?
Canadian truck drivers will need to have an ELD app to work in sync with a tamper-resistant device that connects directly to the engine to record HOS information.
The mobile app allows drivers to see on their device the data collected by the hardware piece, so both parts are necessary to meet the standards issued by Transport Canada. That said, both the mobile elog app and the device must be part of a certified logging system. Certification is granted by one of the approved third-party bodies in Canada. The Canadian ELD law will apply in full as of January 1st, 2023.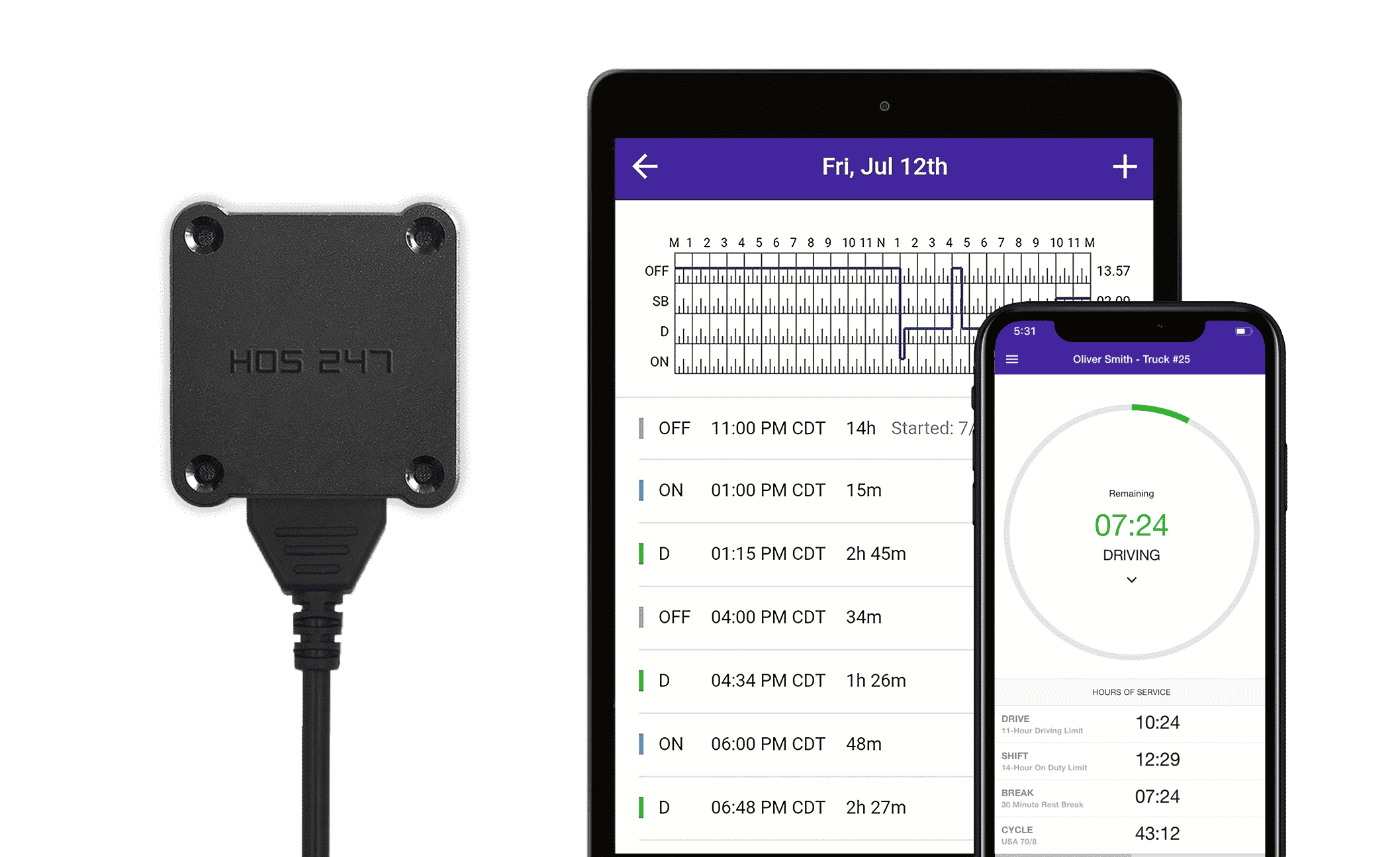 HOS247 Offers Flexible Services with Updated HOS Rules
HOS247 logbooks offer users the possibility of purchasing flexible plans with our ELD solutions app and high-quality hardware. Our electronic logging devices support HOS rules and exemptions to make sure RODS are always compliant with current regulations.
Trucking company owners, fleet managers, and operator-owners looking for a better ELD solutions app can avail of our free demo. Likewise, our 14-day trial allows companies and drivers to learn how HOS247 offers reliable, trustworthy, and transparent electronic logging device solutions.
"Awesome. Easy to install and use. Top notch customer service! I recommend it to everyone."


"Great company to deal with. The support team is very responsive and competent. They provided a great deal of education for our company."

"Customer service is great. They helped me to set up everything and showed how to edit my logs. Thank you."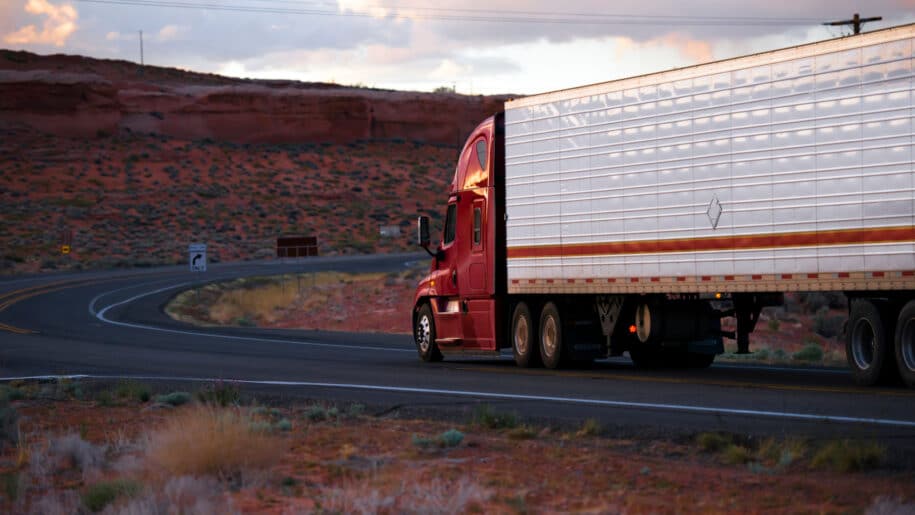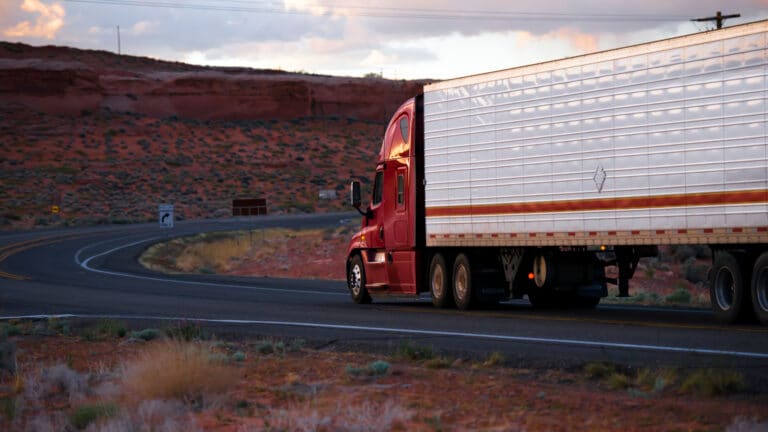 ELD Services & Devices
Since the implementation of the ELD law in Canada, electronic logging devices have replaced traditional paper logbooks, automating the recording of driving time and hours of service. Failing to comply with this regulation can result in hefty fines, penalties, and
Read More »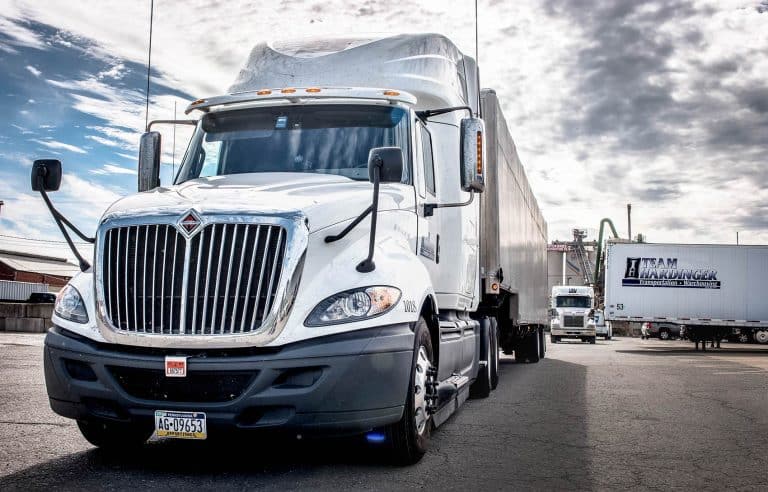 ELD Services & Devices
Carriers operating under the ELD mandate can benefit from choosing the right logbook to help them achieve compliance and greater profitability. We've drafted the ELD trucking guide to help you choose your electronic logbook wisely. What Is ELD in Trucking? Transport
Read More »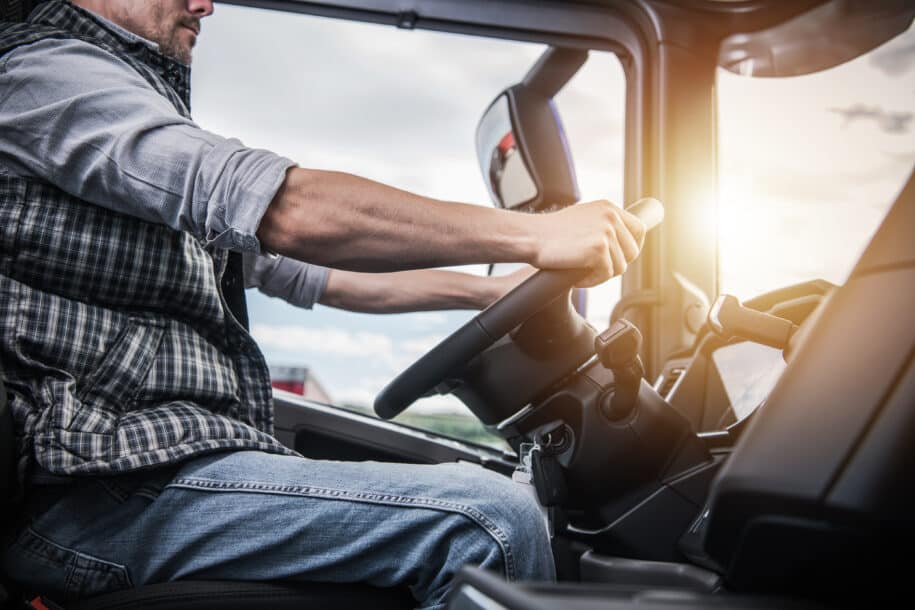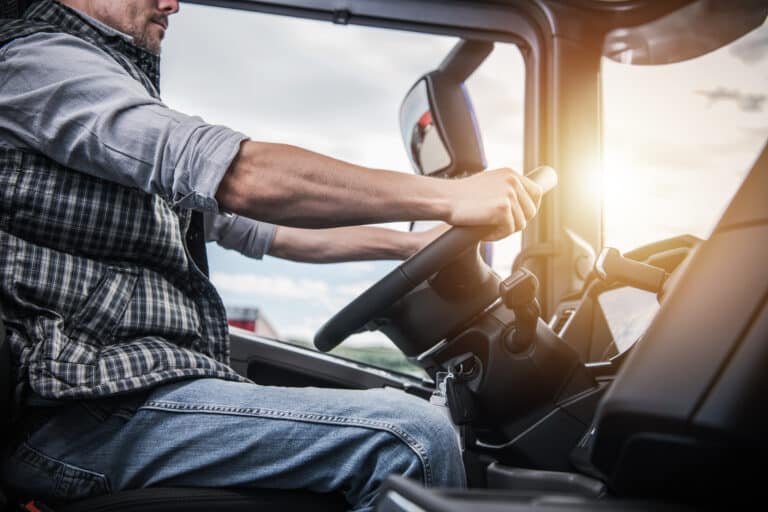 ELD Services & Devices
Transport Canada requires commercial drivers to record hours of service data with an electronic logging device. The hardware of the ELD must be connected directly to the engine of the truck and it must be tamper resistant. The electronic logs
Read More »