Great trucking businesses always manage their compliance and operations properly. Make the ELD mandate work for you and enhance your bottom line. We've drafted the ELD trucking guide to help you choose your electronic logbook wisely.
What is ELD in Trucking?
Transport Canada defines an ELD as a certified electronic logging device or technology that automatically records and maintains HOS and RODS of the driver and the vehicle. These e-logs increase the safety standards of the vehicle and also improve productivity. Here is a brief on the benefits of an ELD system.
Road safety
ELD solutions maintain automated records of HOS, IFTA mileage, and RODS to prevent violation of Transport policies. These ELDs also enable fleet managers to communicate with drivers over the phone for on-road assistance related to vehicle break-down or legal issues.
Improve driver behavior
As electronic logs automatically record HOS with engine start-up and stop, there is much less chance of human error or manipulation. An ELD also tracks mileage and RODS to prevent idling time. The device alerts the company in case the driver takes a longer break than the permitted limit. This helps managers to track driver performance thereby improving carrier productivity. 
Simplify vehicle management
These advanced ELD systems are designed to automatically maintain vehicle records and diagnostics into complete reports. The system also keeps track of scheduled maintenance and alerts the companies in advance. This saves a lot of human labor and paperwork. 
Reduce cost
ELDs are designed to record HOS and RODS automatically to prevent manipulation and human error. It saves penalty on violation of Transport rules and reduces audit risks. As the device tracks the driver's performance it also brings down fuel usage. This helps carrier companies to increase productivity and reduce the cost of fleet management.
The ELD Mandate
ELD Mandate has been announced by Transport Canada and issued by the Government of Canada. The Mandate states that every commercial vehicle driver needs to record the Hours of Service (HOS) on an electronic logbook device that is registered. The Canadian ELD mandate was officially announced on June 13, 2019, and will be in full effect across Canada by June 12, 2021. This means all applicable fleet companies and commercial vehicle drivers must switch to electronic logbook devices from paper logs to maintain the HOS records before the 2021 deadline. 
Here are some specifications and on the Canadian ELD mandate. 
Key facts on Canadian ELD Mandate
ELD Mandate rules have been standardized to prevent HOS errors, logbook manipulations, and driver harassments.
HOS regulations for Canadian commercial drivers remain unchanged with this new mandate.
All paper logs or unapproved electronic logging devices need to be replaced with compliant ELD solutions that automatically integrate with the vehicle engine ECM.
The final ELD mandate issued in June 2019 for Canada does not have the grandfather clause that allows to continue the usage of uncertified ELDs beyond the effective date, which is June 13, 2021. 
To get registered by Transport Canada, ELDs are required to comply with the technical standards stated in the ELD mandate. All the ELDs must be approved
Who should comply with the ELD Mandate in Canada
Canadian ELD mandate applies to commercial vehicle drivers both trucks and buses. This includes more than 150,000 vehicle drivers and fleet management companies. Carriers that operate within a specific province will come under provincial jurisdiction and not federal jurisdiction. This means those carriers may be required to follow the ELD rules issued by Transport Canada or rules as determined by the provincial jurisdiction. 
The federal Canadian electronic logbook mandate applies to vehicle drivers or carriers that operate on extra-provincial transportation. It also includes the local activities of those carriers. This is because any extra-provincial operations come under federal jurisdiction.
Differences between U.S and Canadian ELD Mandate
The ELD mandate issued by Transport Canada is different in some aspects from the FMCSA mandate issued in the United States. These differences are based on-duty hours, log updates, ELD registrations, etc. Here are some of the key factors that differentiate the Canadian ELD mandate from the FMCSA mandate of the U.S.  
Personal conveyance hours of a driver are tracked differently. While the U.S mandate has no limits on distance and time, the Canadian mandate has set a strict limit on the distance covered by a driver.
HOS rules are different in both mandates. U.S mandate allows a 30 minutes break after a non-stop driving of 8 hours. This is different from the Canadian mandate that allows 2 off duty hours within a 16-hour window to complete work.
In the United States HOS is transferred to ERODS while in Canada the HOS directly reaches the officer in charge.
Canadian mandate requires a third-party certification before registering an ELD while the United States allows any provider to self-certify the device. 
Similarities between U.S and Canadian ELD Mandate
As there are differences, there are similarities too between the Canadian ELD mandate and the U.S  electronic logbook device mandate. Take a look at the common factors between Canadian and U.S ELD mandates here.
Driving status is automatically updated when the ELD system detects the speed of the vehicle is 8km per hour or more
After the engine stops for an uninterrupted period of 5 minutes, the ELD device asks the driver if the status needs to be changed to "off-duty"
While driving is in a customer's yard, the ELD needs to be activated to 'yard move' mode so that the driver's 'on-duty' status does not change to 'off-duty'.
The registered ELD must be capable of detecting a minor fault or diagnostic problem and a major fault in the vehicle.
The ELD system should enable the driver to manage unassigned driving time by providing options to accept or reject it anytime.
Any changes that are applied to the elogbook must allow the driver to manage or edit them.
It is also important to know the Canadian mandate requires compliant trucking electronic logbooks to be certified by third-party agencies which leaves fewer device options for carriers operating in Canada. As a result, carriers will most likely look for a reliable provider offering certified-ELD. 
HOS247 is one the top-rated solutions offering registered ELD for truckers in both the U.S and Canada. HOS247 electronic logbook solutions are available with a no-contract policy under flexible plans to suit the requirement of fleet companies and individual owner-operators.
How to Choose an ELD Device
Electronic logbook providers are taking advantage of the mandatory requirements by offering assorted devices for HOS monitoring. Before you sign on the dotted line, make sure the device you choose is the best fit for your trucking needs.  At a minimum, the ELD vendor should explain how their product meets Transport Canada standards.
Check Reviews
Do your homework before buying the shiny package to make sure it contains what you need.  ELD devices are expensive, especially when multiplied by the number of vehicles in your fleet. Compare reviews from sources you trust, such as truckers like yourself who use them every mile of every road.  Some reviews offer demo videos about each product. HOS247 is a top-rated electronic logbook provider with google-verified reviews.
Ease of Use
If that ELD requires ten certified engineers with fancy degrees to work, beware.  If any driver must read a manual the size of a law book, watch out. ELDs are automatic and should be almost as easy as using a cell phone. Try out HOS247 solution with no contracts and hassle-free, two-week return policy.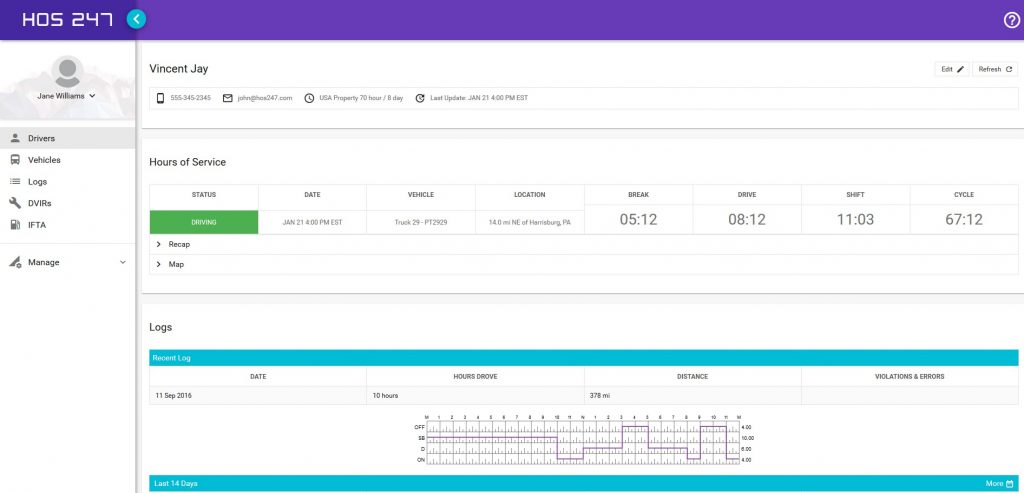 Support
If you or your drivers have questions about the ELD, support should be available when you need it. Human beings talk to other human beings to provide support, rather than recordings or robots. Your business and time are too valuable for anything less which is why HOS247 takes customer service and support seriously and even offers assistance in multiple languages.
Red Means Danger
Walk away if the ELD provider tries to sell expensive hardware to make their system work.  Most drivers have smartphones or tablets that are less costly to run. The added expense won't be worth it over the long haul.
Watch out if they require long contracts.  A year contract or less usually means they believe their product is worth the warranty.
ELD Trucking Exemptions
The ELD mandate in Canada  does have some exemptions. The rules do not apply for commercial vehicles operating in Canada that meet certain exceptions. Here are the criteria of ELD exemptions as laid down by Transport Canada.
A commercial vehicle may not require a registered ELD when operating under a permit.
If a carrier has been issued an ELD exemption by the Motor Vehicle Transport Act, then vehicles operating under it do not come under the rules of electronic logbook mandate.
If a vehicle is driven under a rental agreement for a period of 30 days or less, then the ELD mandate does not apply. Exemption will not be granted on renewed or extended rental agreements.
If the vehicle model is older than the year 2000, then the ELD mandate does not apply.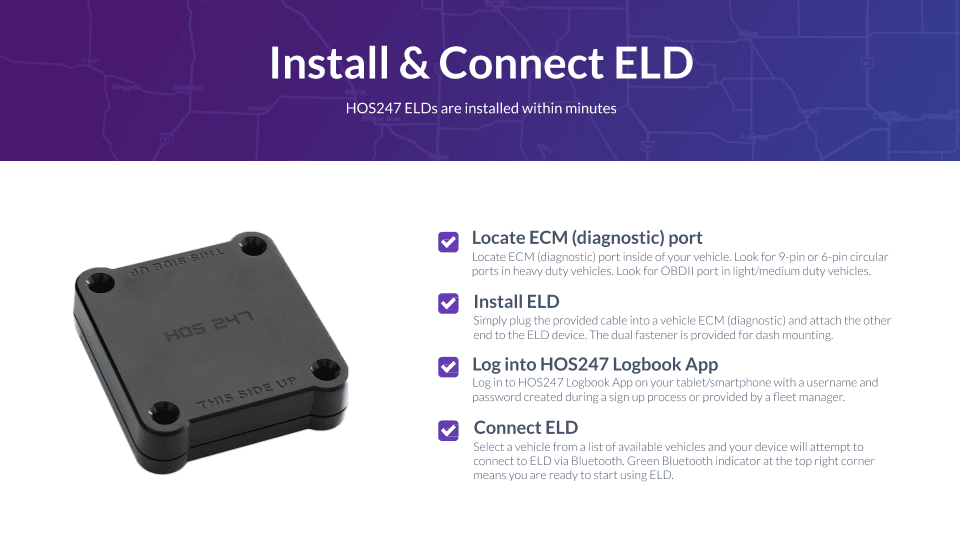 Other features
Some of the other features to make your trucking operation run smoothly include GPS tracking, IFTA Mileage Reporting, and dispatch.  These are ways to follow every vehicle in your fleet along any road they may travel. GPS tracking follows each vehicle in real time, reporting hours of service accurately with an approximate location.  It is easier to plan effectively and efficiently from the data that is available through ELD. Each vehicle and driver are accounted for as they travel.
IFTA Mileage Reporting
The International Fuel Tax Agreement (IFTA) simplifies fuel taxes for carriers that operate between the lower 48 states and Canadian provinces.  Carriers file fuel tax reports quarterly. Those fuel tax reports are mandatory for vehicles weighing over 26000 pounds with either 2 or 3 axles or a combination of axles.  Automated reporting simplifies calculations. Mileage can be automatically collected and downloaded, which is a great time-saver.
Dispatch
Trucking dispatch software can make dispatch a snap. Without automation, assigning drivers to jobs involves a ton of phone calls and paperwork. Using dispatching features, available drivers in the area can be dispatched quickly and efficiently.  Progress can be easily tracked so that drivers and customers get what they need. All these features can be part of your business without extra cost to manage your fleet. Products are delivered on time with better customer service.
About HOS247
HOS247 offers software solutions for your trucking business. The name itself describes what you will get: hours of service 24 hours a day, 7 days a week.  Our account managers are dedicated to helping you get the most out of your devices through outstanding customer service. The ELD Mandate is the law throughout the land, and HOS 247 customer support will help every step of the way.  Multilingual representatives who speak English, Spanish, Russian, and Polish can answer your questions in your language. There are no contracts, and hardware can be returned with Hassle-Free 2-Week Returns.
"Awesome. Easy to install and use. Top notch customer service! I recommend it to everyone."


"Great company to deal with. The support team is very responsive and competent. They provided a great deal of education for our company."

"Customer service is great. They helped me to set up everything and showed how to edit my logs. Thank you."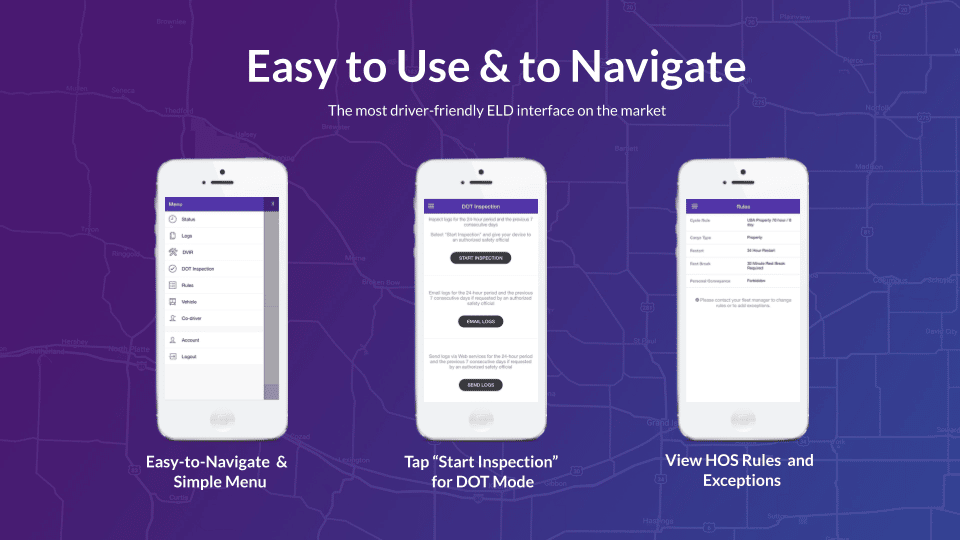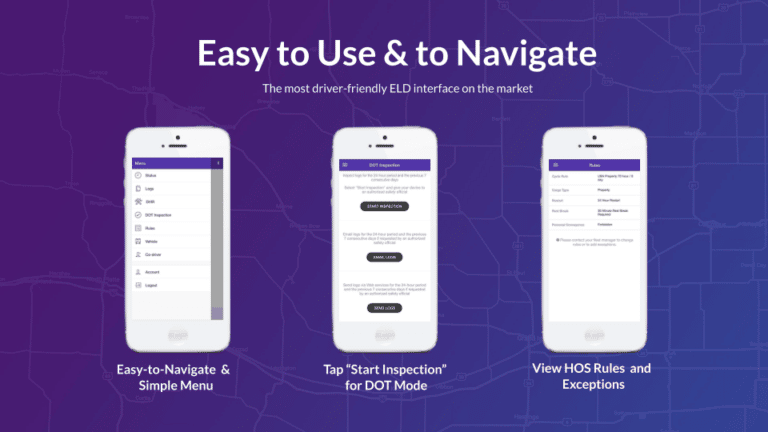 ELD Services & Devices
HOS247 – An Industry Leader HOS247 is an industry leader providing elogs apps for the transportation industry. There are many reasons why drivers and fleet managers choose HOS247 when in search of an FMCSA-approved electronic logging app solution. Benefits of
Read More »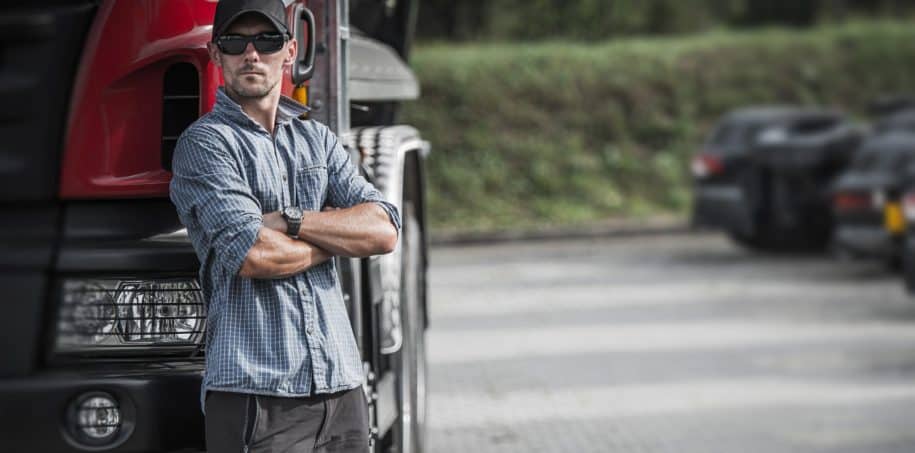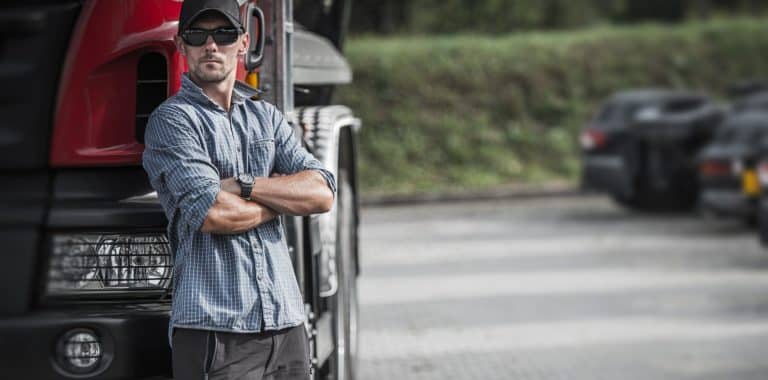 ELD Services & Devices
It is no secret that most truck drivers fall into the category of those who must comply with the HOS rules. Keeping track of hours and managing a trucking company can feel like a monumental feat at times. Companies need
Read More »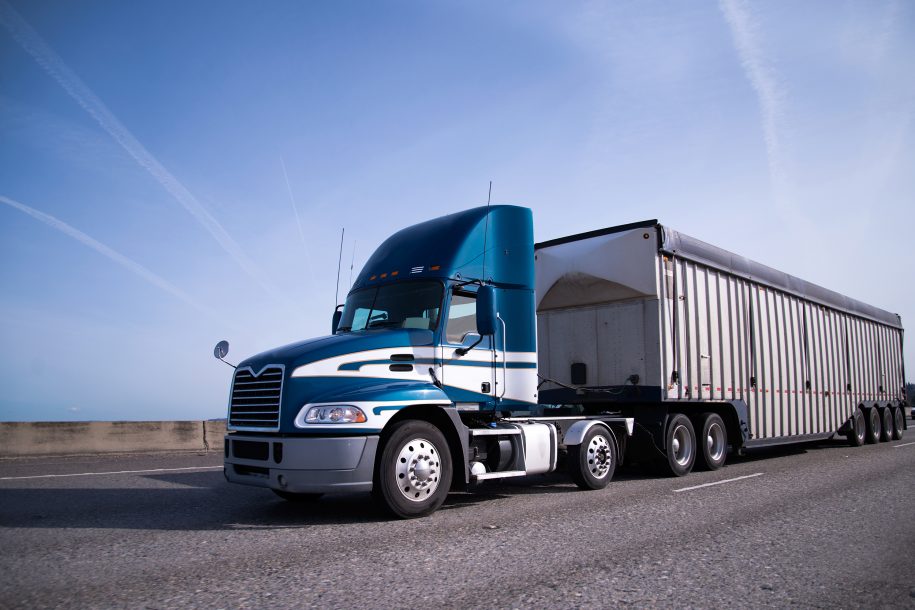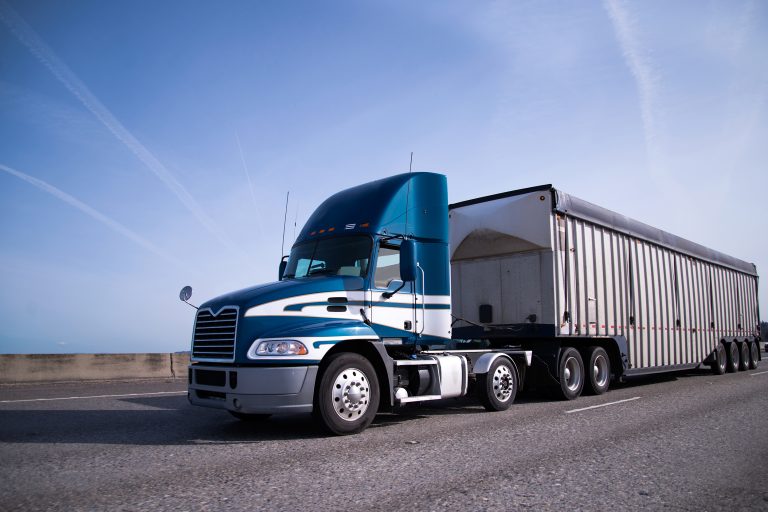 ELD Services & Devices
HOS247 is the ultimate provider of all your needs to run a trucking business or just a truck: Hours of Service ELD solution for fleets and owner-operators, GPS fleet tracking, vehicle maintenance and more. We work hard to bring up
Read More »