Great trucking businesses always manage their compliance and operations properly. Make the ELD mandate work for you and enhance your bottom line. We've drafted the ELD trucking guide to help you choose your electronic logbook wisely.
The ELD Mandate
The FMCSA rule (also called the ELD mandate) requires qualified commercial motor vehicle (CMV) drivers to have on board and use an ELD, or electronic logging device. These mandated devices are designed to capture engine data (miles, engine hours, engine status) along with GPS coordinates automatically and to prepare the hours of service reports electronically. Owner-operators and small trucking companies are not exempt from the ELD mandate.
How to Choose an ELD Device
Electronic logbook providers are taking advantage of the mandatory requirements by offering assorted devices for HOS monitoring. Before you sign on the dotted line, make sure the device you choose is the best fit for your trucking needs.  At a minimum, the ELD vendor should explain how their product meets FMCSA standards.
Check Reviews
Do your homework before buying the shiny package to make sure it contains what you need.  ELD devices are expensive, especially when multiplied by the number of vehicles in your fleet. Compare reviews from sources you trust, such as truckers like yourself who use them every mile of every road.  Some reviews offer demo videos about each product. HOS247 is a top-rated electronic logbook provider with google-verified reviews.
Ease of Use
If that ELD requires ten certified engineers with fancy degrees to work, beware.  If any driver must read a manual the size of a law book, watch out. ELDs are automatic and should be almost as easy as using a cell phone. Try out HOS247 solution with no contracts and hassle-free, two-week return policy.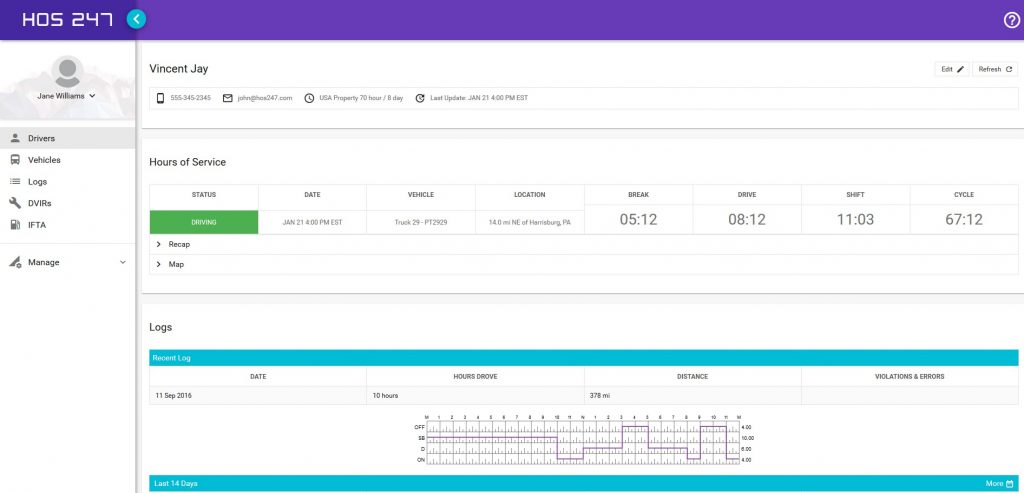 Support
If you or your drivers have questions about the ELD, support should be available when you need it. Human beings talk to other human beings to provide support, rather than recordings or robots. Your business and time are too valuable for anything less which is why HOS247 takes customer service and support seriously and even offers assistance in multiple languages.
Red Means Danger
Walk away if the ELD provider tries to sell expensive hardware to make their system work.  Most drivers have smartphones or tablets that are less costly to run. The added expense won't be worth it over the long haul.
Watch out if they require long contracts.  A year contract or less usually means they believe their product is worth the warranty.
ELD Trucking Exemptions
CMV's older than the model year 2000 are exempt from the ELD Mandate.  Truck drivers will still need to follow the HOS rules but may keep a paper log instead.
The Short-Haul or Time-Card Exception is for drivers in the following categories:
Less than 100 air mile (about 116 regular miles) radius away from home.
A driver uses a time card to record hours, rather than a driver's log record less than nine times during a 30-day period.
If a CDL driver qualifies for the short-haul exemption, the trucking business must keep detailed daily time records for at least 6 months to document compliance.
Vehicle is being driven to be sold at its destination (also called the drive-away tow-away exemption)
CMV's qualifying for an agricultural exemption.  These include vehicles traveling less than a radius of 150 miles, transporting livestock, produce, or farm commodities, during the growing season.
ELD for Interstate and Intrastate Trucking
Interstate refers to commerce between states. CMV's that operate interstate must be registered with the DOT and must comply with federal regulations including the ELD mandate. Intrastate commerce refers to commerce within the same state. Each of the 50 states has different rules and regulations for carriers and CMV drivers operating strictly within its borders.  Drivers must follow the HOS regulations that apply to the state where they are driving. For example, local commercial truck drivers in Texas are not required to install ELDs until December 16, 2019. In California, federal and local rules also differ, and ELD compliance has been extended to December 31, 2020 for drivers and carriers operating there.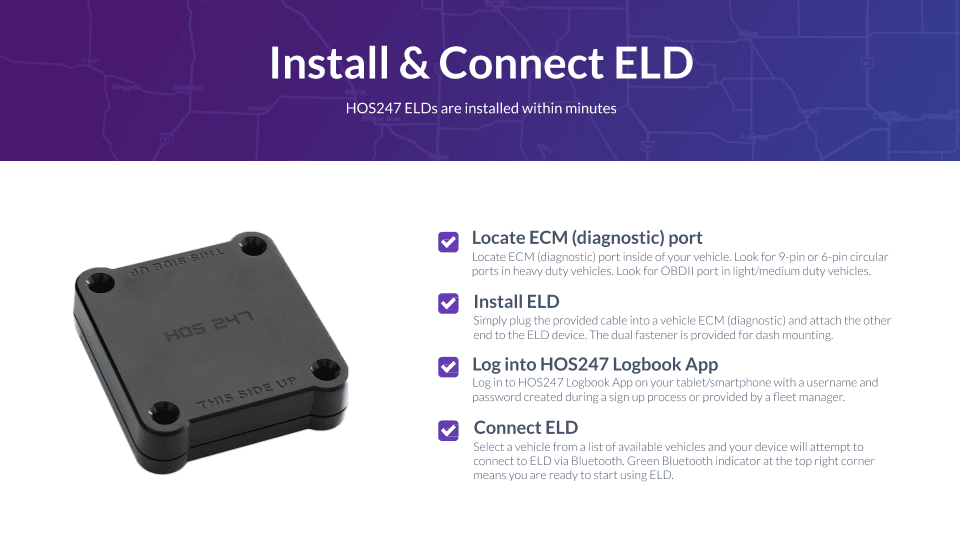 Other features
Some of the other features to make your trucking operation run smoothly include GPS tracking, IFTA Mileage Reporting, and dispatch.  These are ways to follow every vehicle in your fleet along any road they may travel. GPS tracking follows each vehicle in real time, reporting hours of service accurately with an approximate location.  It is easier to plan effectively and efficiently from the data that is available through ELD. Each vehicle and driver are accounted for as they travel.
IFTA Mileage Reporting
The International Fuel Tax Agreement (IFTA) simplifies fuel taxes for carriers that operate between the lower 48 states and Canadian provinces.  Carriers file fuel tax reports quarterly. Those fuel tax reports are mandatory for vehicles weighing over 26000 pounds with either 2 or 3 axles or a combination of axles.  Automated reporting simplifies calculations. Mileage can be automatically collected and downloaded, which is a great time-saver.
Dispatch
Trucking dispatch software can make dispatch a snap. Without automation, assigning drivers to jobs involves a ton of phone calls and paperwork. Using dispatching features, available drivers in the area can be dispatched quickly and efficiently.  Progress can be easily tracked so that drivers and customers get what they need. All these features can be part of your business without extra cost to manage your fleet. Products are delivered on time with better customer service.
About HOS247
HOS247 offers software solutions for your trucking business. The name itself describes what you will get: hours of service 24 hours a day, 7 days a week.  ELD devices are FMCSA- approved, compliant with all interstate and intrastate laws. Our account managers are dedicated to helping you get the most out of your devices through outstanding customer service. The ELD Mandate is the law throughout the land, and HOS 247 customer support will help every step of the way.  Multilingual representatives who speak English, Spanish, Russian, and Polish can answer your questions in your language. There are no contracts, and hardware can be returned with Hassle-Free 2-Week Returns.
"Awesome. Easy to install and use. Top notch customer service! I recommend it to everyone."


"Great company to deal with. The support team is very responsive and competent. They provided a great deal of education for our company."

"Customer service is great. They helped me to set up everything and showed how to edit my logs. Thank you."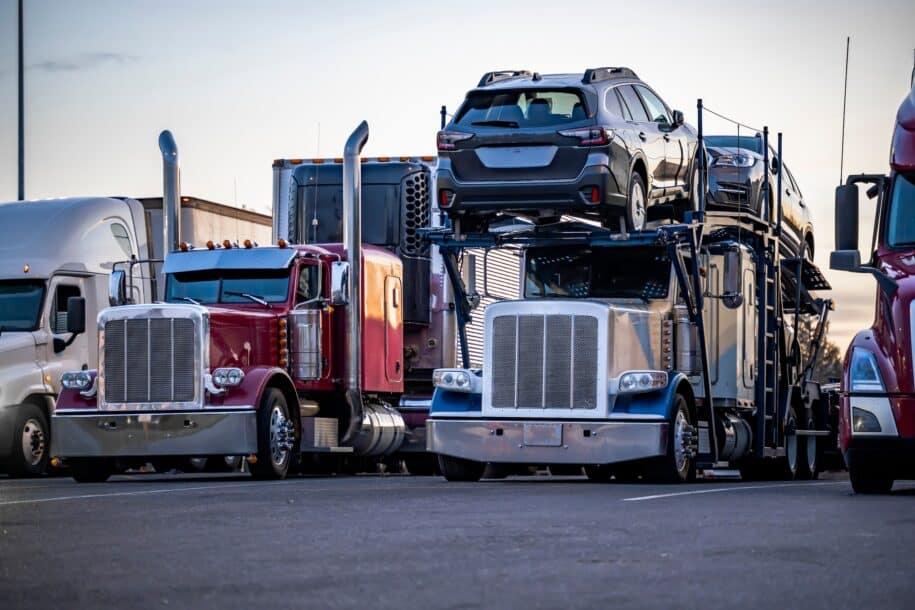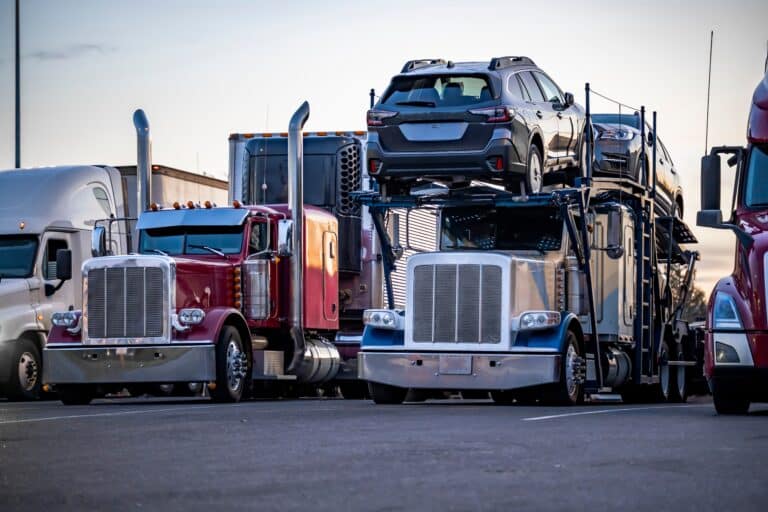 ELD Services & Devices
Drivers are subject to inspection by the FMCSA at any time. It is best to stay on the safe side, and that includes having a dependable truck driver log. To do that, drivers looking for an ELD should spend some
Read More »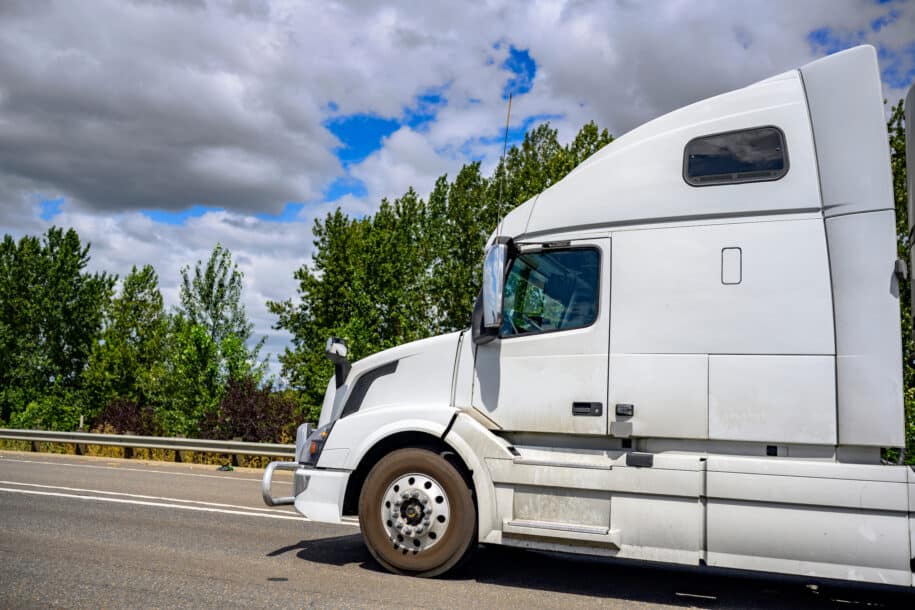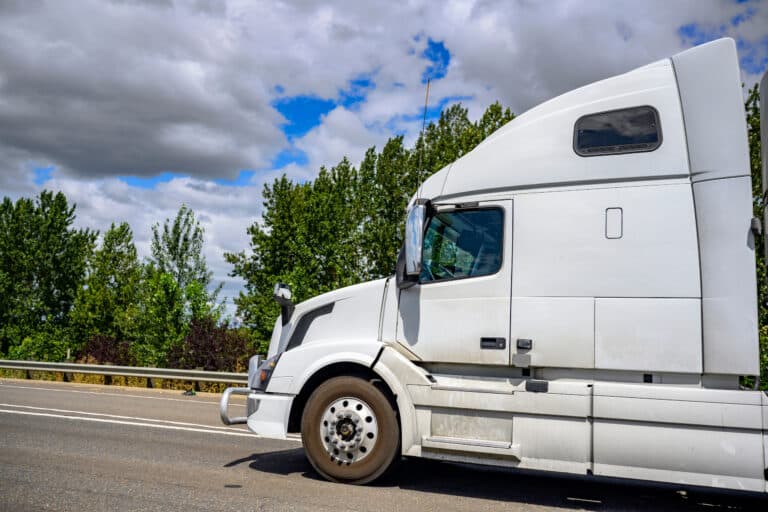 ELD Reviews
The transportation industry has evolved since the implementation of ELDs. Electronic logging devices for truckers are intended to improve road safety by ensuring compliance with HOS rules. However, finding a quality ELD that meets FMCSA standards might be challenging. The
Read More »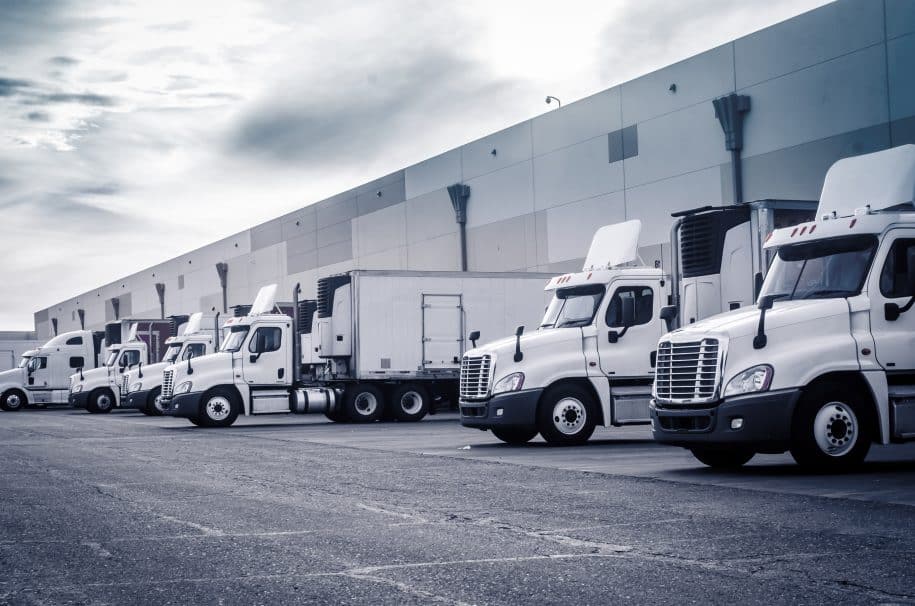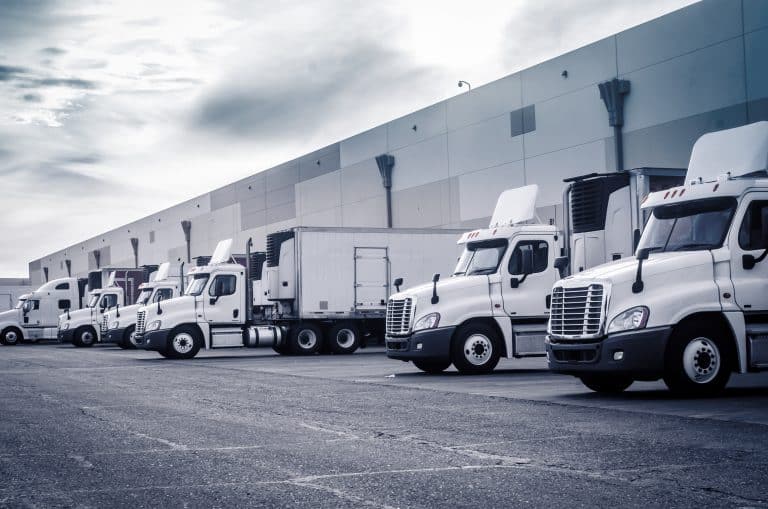 Fleet Management Systems & Features
Today no business associated with vehicles will do without smart fleet management. A combination of hardware and software includes, among other things, various vehicle tracking and maintenance systems. Maintenance scheduling, unnecessary driving/idling time reduction, and accurate record help to minimize
Read More »