Semi-truck hours of service compliance is easier to achieve than ever before, thanks to reliable ELD solutions like the HOS247 logbook. The right choice of electronic logbook can help carriers and drivers avoid fines, increase fleet visibility, improve operational efficiency, and reduce operational costs. So, if you're looking for an elog to comply with semi-driver hours of service, HOS247 is a reliable choice. Our electronic logging devices provide automatic HOS (hours of service) calculations to prepare RODS (records of duty status), and offer extra features such as vehicle diagnostics, IFTA calculations, and GPS tracking. Read on to find out more about how HOS247 can help truckers keep their business running and their commercial vehicles on the road.
What Are the Hours of Service for Semi Drivers? 
HOS refers to the number of hours a CMV (commercial motor vehicle) driver may work per day, shift, or cycle mandated by Transport Canada. In simpler terms, it refers to the amount of time a vehicle is allowed to be on the road. In Canada, semi drivers are required to:
Choose one of two cycles:

North of 60: 80 hours in 7 days or 120 hours in 14 days.
South of 60: 70 hours in 7 days or 120 hours in 14 days.

Limit the amount of time driving:

North of 60: 15 hours
South of 60: 13 hours

Avoid driving after 18 hours on duty (North) or 14 hours (South).
Maintain accurate RODS. These records must be available for inspection by roadside inspectors of Transport Canada.
Transport Canada also sets rules to deal with yard moves, driving in adverse conditions, personal conveyance, and more. All commercial drivers not considered under an exemption must abide by HOS regulations. Most will also be required to use an electronic logbook once the ELD mandate comes into full effect on January 1, 2023.
An Electronic Logging Device You Can Depend On
Drivers, fleet managers, and owner-operators need reliable ELD solutions. HOS247 steps in as an industry leader that can help users stay compliant with semi driver hours of service regulations, improve their logistics, and optimize their fleet management. Our electronic logbook app is top-rated, and our company is known for providing outstanding customer support. Features offered by HOS247 include:
Automatic HOS records
Our electronic logging device tracks semi-truck drivers' hours of service automatically and sends notifications to avoid violations. It also provides driving time, distance, and location records automatically.
Compliance Monitoring
Comply with the ELD mandate, pass inspections, and avoid costly fines. The full enforcement day is close, and our logbook will keep you on track.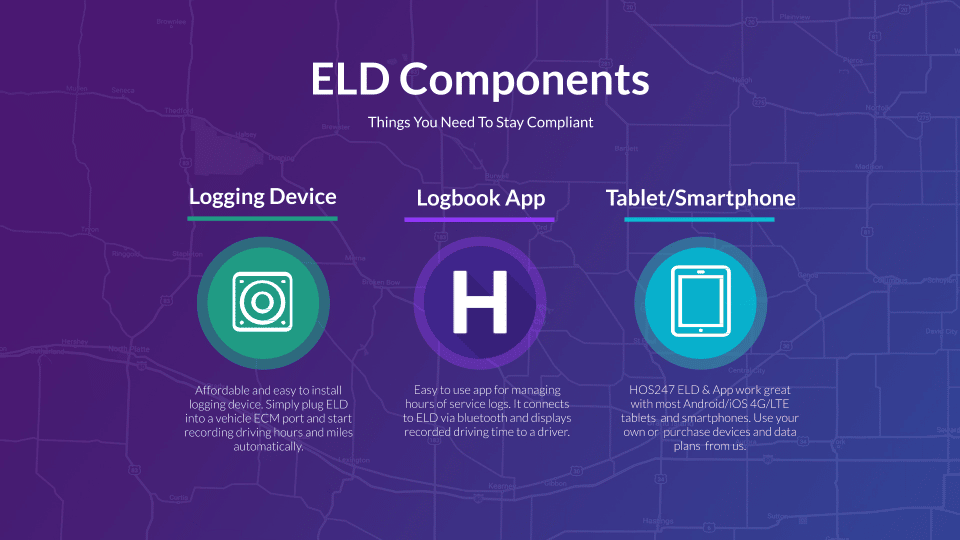 Multiple HOS Rules & Exemptions
Stay compliant with multiple HOS rules whether you are north or south of 60 and use exemptions when applicable.
Compatible with Android & iOS
Download the HOS247 electronic logbook app from the Apple App Store or Google Play. The app is fully compatible with both operating systems and has earned great ratings from users.
Electronic DVIR
Ensure vehicle safety and stay on top of your vehicle's or fleet's maintenance needs with easy-to-create/edit electronic driver vehicle inspection reports.
IFTA Reporting
Reduce human error and audit risk with automated IFTA calculations.
ELD-Based GPS Tracking
Gain full visibility of your fleet and improve your logistics operation with the GPS tracking system. Dispatch is made more efficient, vehicles are safer, and fault code detection is included.
GPS Tracking for a Complete Solution
At HOS247, we provide GPS tracking powered by 4G LTE technology as an add-on. Here are the main advantages of this service:
Fast and stable connectivity. Our trackers' 4G LTE technology can help avoid service interruptions, speed up the connection, and enable route optimization.
Increase fuel efficiency. Reduce fuel wastage with our idle monitoring feature.
Provide accurate location-based information. Fleet managers can locate the vehicle closest to a particular location, which can help reduce dispatching time. A precise location reading can also help optimize the company's route planning and logistics. 
Improve vehicle security. Thanks to location-based data, carriers can obtain vehicles' coordinates in case of theft. It also prevents the trucks from being used after working hours or driven to unauthorized locations.
Fault code detection. The vehicle's on-board diagnostics system detects malfunctions in the engine, and the app alerts the driver, increasing safety.
4G GPS tracking. Vehicle tracking can help increase operational efficiency by providing complete visibility of any given vehicle 24/7, preventing risks, and saving time & money.
Why Choose HOS247
By choosing HOS247 as an elog provider, truckers obtain a top-rated solution with easy-to-use software and sturdy hardware designed to keep commercial transportation operations profitable and in line with regulations. Most importantly, at HOS247 we work tirelessly to provide our clients the biggest benefit: outstanding customer service 7 days a week. Here's what HOS247 users will get:
Top-rated app. Our FMCSA-approved electronic logging devices can help users stay compliant with semi truck hours of service in the United States, Canada, and Mexico. 
Reliable hardware. HOS247's focus has always been centered on dependability. The hardware was strategically designed to be sound and reliable in order to prevent mid-drive breakdowns. Also, it is easy to install with a hassle-free process.
High-quality support. Customer service is available to help seven days a week. Support is provided in English, Spanish, Polish, and Russian. This dedication and reliability make our logbook service one of the top options in the market. 
No hidden costs. Our pricing is transparent. Everything is shown upfront, and it doesn't matter if you have just one vehicle or an entire fleet of 500 trucks, we have you covered.
No long-term contracts. With HOS247, you don't need to commit to any long-term contracts. You can scale our monthly plans up or down, or cancel at any moment if you are not satisfied with the solution. We also offer hassle-free two-week returns.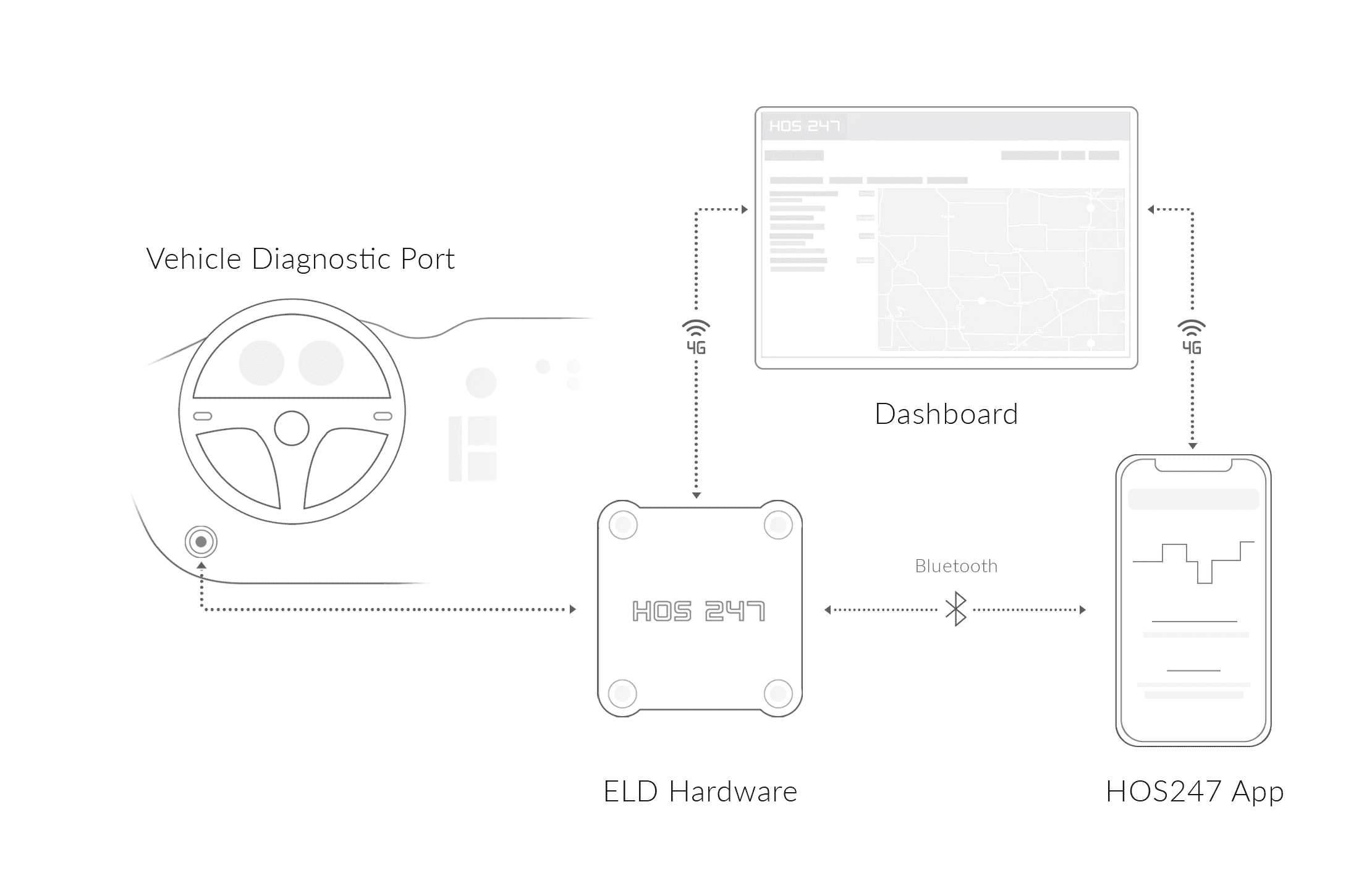 What Is a Semi Driver?
A semi-driver is a person who earns a living transporting goods and materials on a semi-truck. Their routes switch between distribution centers or manufacturing plants to retail destinations and they can work at any given hour of the day (or night). Most truckers must keep RODS, which means they must abide by HOS and ELD regulations.
"Awesome. Easy to install and use. Top notch customer service! I recommend it to everyone."


"Great company to deal with. The support team is very responsive and competent. They provided a great deal of education for our company."

"Customer service is great. They helped me to set up everything and showed how to edit my logs. Thank you."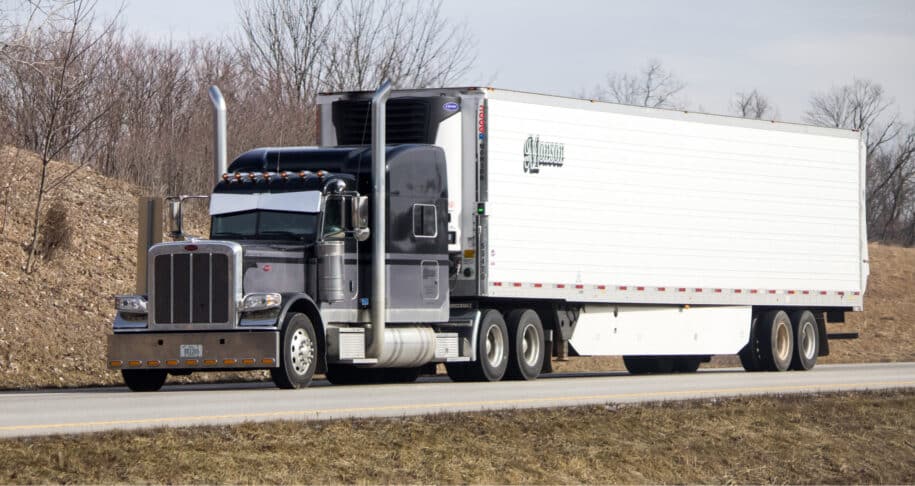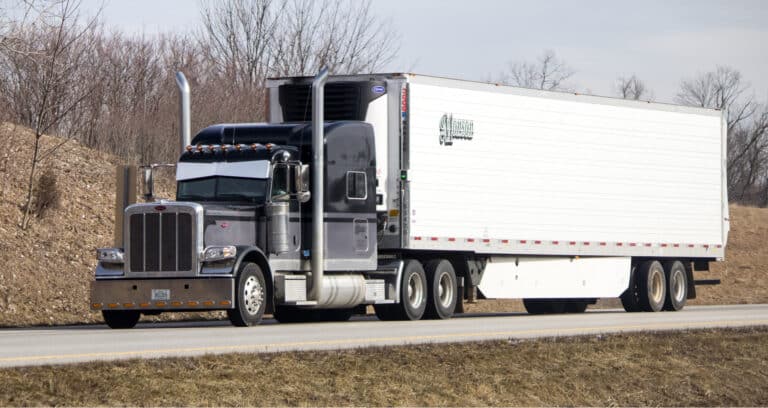 ELD Mandate Updates
The main reason truck drivers need an ELD is to comply with the truckers electronic log law that came into full effect January 1, 2023. Apart from compliance, an efficient electronic logbook should also be a helpful tool to streamline
Read More »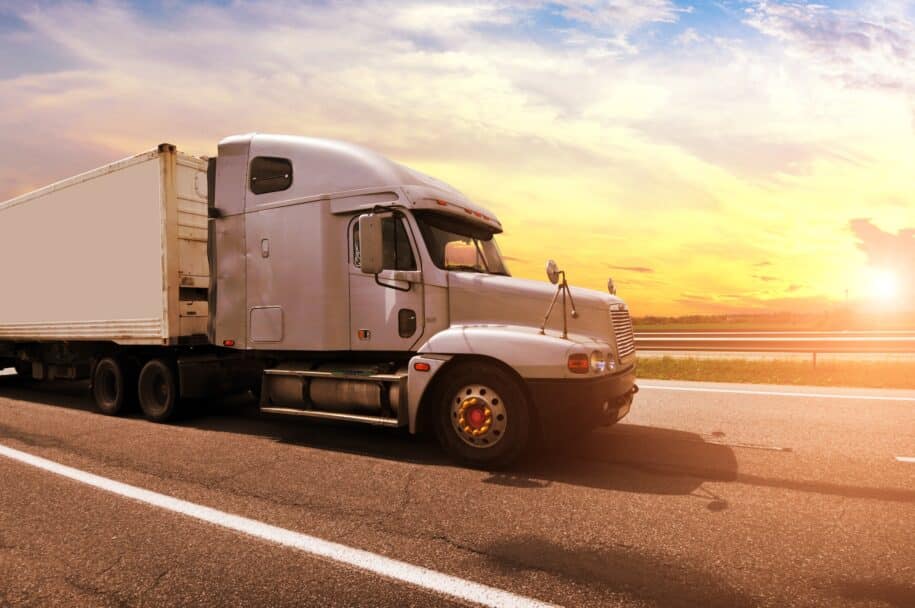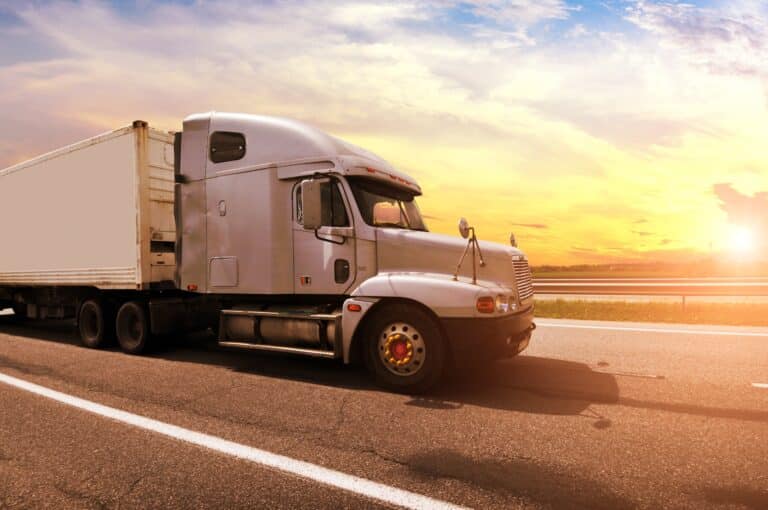 ELD Reviews
Compliance and safety are critical reasons for using an electronic logging device. Yet, several other factors that might indicate if an elog system is right for your trucking business. Making the wrong decision might mean ending up stuck with unreliable
Read More »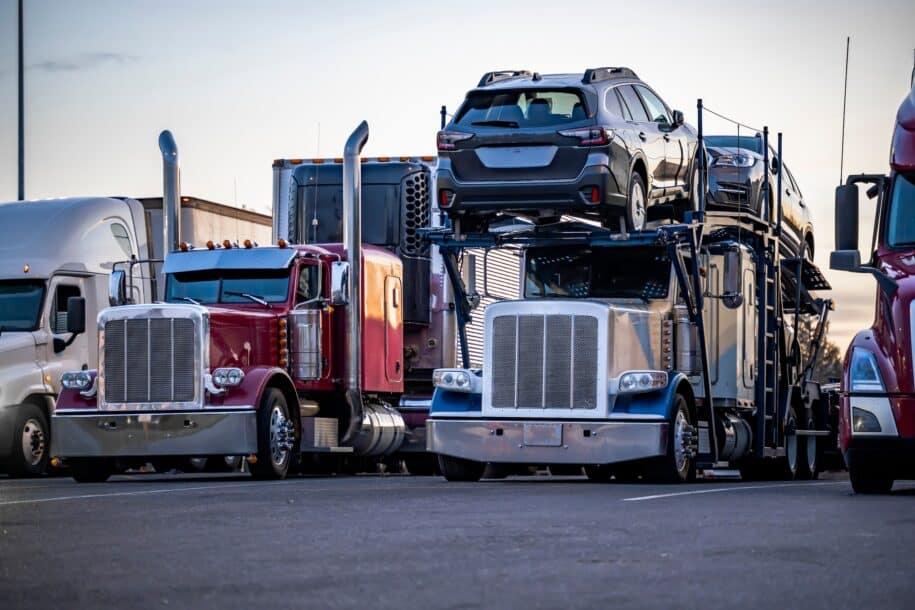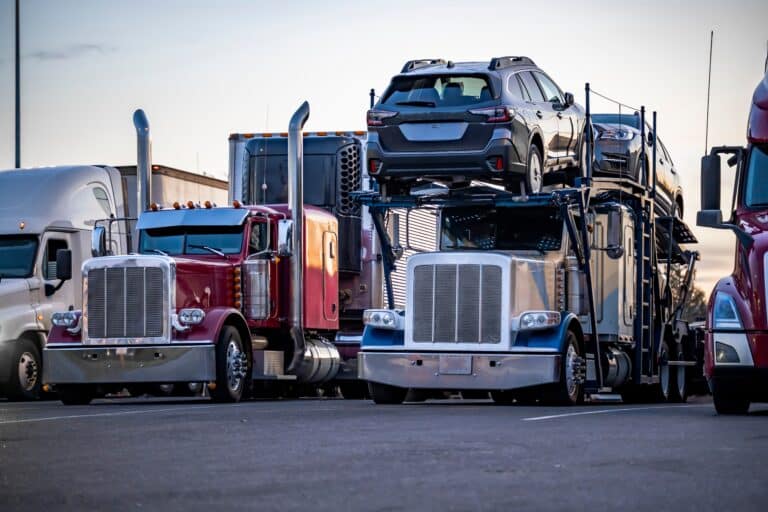 ELD Services & Devices
Drivers are subject to inspection by the FMCSA at any time. It is best to stay on the safe side, and that includes having a dependable truck driver log. To do that, drivers looking for an ELD should spend some
Read More »