The ELD mandate, also known as ELD Final Rule, was proposed by federal government as a measure to improve safety of drivers.
The rule requires truck drivers to use E-Logs or ELDs – electronic logging devices, capturing data on hours the truck is moving and miles driven. ELDS allow to estimate time the drivers spend behind the wheel and prevent them from driving more than 11 hours during 14-hour period.
ELD Final Rule was published in December, 2015 with the deadline to comply in two years after that. However, states tend to move time frame of adopting ELD mandate for intrastate carriers further down the line. The latest example is Golden State. In California ELD mandate is supposed to take effect on December 31, 2020. But officials imply that the date is not a hard deadline and can be changed.
Who is exempt?
Majority of Commercial Motor Vehicles is subject to ELD mandate. It was estimated that ELD Final Rule applied to more than 3,5 million truck drivers in USA. According to Federal Motor Carrier Safety Administration most drivers, who maintain RODs (Record of Duty Status, known also as the drive's logs), are subjects to the new rule. ELD mandate applies to trucks, as well as to commercial buses.
However there are few exemptions. The next categories of drivers are not required to install ELDs in their vehicles:
those who use paper log for not more than 8 days during any 30-day period;
those who conduct driveaway, towaway operations with the vehicles being commodities to be delivered;
those who drive vehicles, manufactured before 2000.
Drivers who are not supposed to maintain RODs are not required to install ELDs on their vehicles. Everyone else is subject to ELD mandate and is supposed to comply with the rule by December 18, 2017.
ELD compliance deadline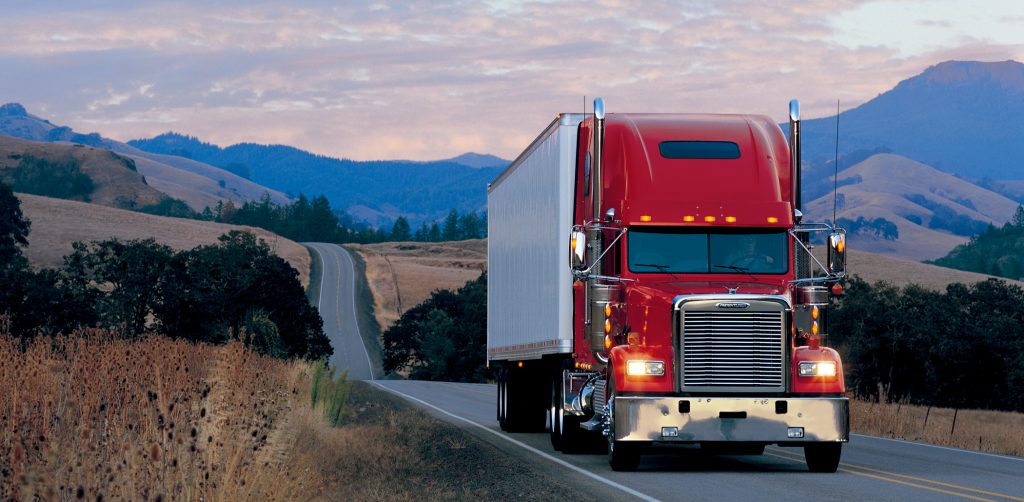 According to rules, established by Federal Motor Carrier Safety Administration there are two major ELD deadline:
by December 18, 2017 Commercial Motor Vehicles are supposed to be equipped with ELD or AOBRD;
by December 16, 2019 Commercial Motor Vehicles are supposed to be equipped with ELD.
The Automatic On-Board Recording Devices, or AOBRDs, like ELDs are pieces of hardware installed on the vehicles. Trough connection with a vehicle's engine AOBRDs collects data on hours of service. The crucial difference between AOBRDs and ELDs is the amount of data the two types of hardware can collect.
ELDs are more accurate and specific with the data they record. The new generation of hardware is also more restrictive: ELDs allow less editing of data and warn drivers about going over recommended amount of time behind the wheel.
Professionals tend to see AOBRDs as a bit outdated hardware. Because of lack of specificity with collecting data and option to edit existing log drivers tend to take AOBRD's analysis as recommendation rather than as hard rules.
Because of AOBRDs being seen as old-fashion devices, delay in ELD compliance date for those drivers who own them, is often referred as "the Grandfather rule".
How will ELD implementation affect your business?
ELD enforcement means changes in the way companies run business. There upsides and downsides of ELD mandate.
Benefits of ELDs include:
productivity growth – ELDs free drivers from filling paper logs, so they can spend the time driving;
reduced risk of liability – keeping track of information helps avoid issues in case of traffic violations and inspector checks;
convenience – outsourcing collecting data to ELDs is quite convenient, because application gathers and stores all the relevant data for IFTA and DVIRs.
However, implementing new mandate goes with few inconveniences. Learning to use new devices can be hard for some, ELDs cost money and drivers are rising concerns over amount of data the hardware is able to collect and store.
What are recommended hours of service?
ELDs are not coming with any new regulations, they are supposed to enforce the ones that are already existing.
Drivers can stay behind the wheel up to 11 hours, but then are required to take 10-hour break. Shifts can last 14 hours and time does not stop even when a driver switches his status to "Off Duty" or "Sleeper Berth". Drivers are not allowed to stay behind the wheel more than 70 hours in 8 days or 60 hours in 7 days. After 70 hours of driving they are supposed to take 34-hour break. They are also required to take a half an hour break during 8-hour shift.
What is current situation?
California adopted intrastate ELD mandate in August, 2018. Before that Golden State's laws did not include the needed regulations. It meant that inspectors had no legal basis to enforce federal ELD rules in the state of California.
After adopting new regulations, state officials decided to give truck operators some time to get ready for ELD rules.
At the moment Californian state officials name December 31, 2020 as a deadline for truck drivers to comply with the new rules. However, officials recognize that a lot of obstacles can come before this goal. There is a possibility that deadline can be pushed further down the line.
California HOS Rules are identical to federal rules.
California and Texas are two most significant states in terms of intrastate truck driving. ELD mandate in California will be hard to enforce due to the great number of trucks, crossing the state boarders. All these drivers will need time to prepare their vehicles for the new regulations.
How to record with ELDs?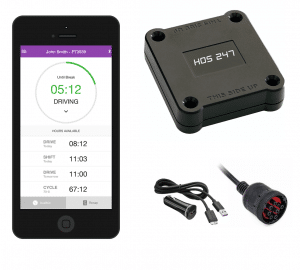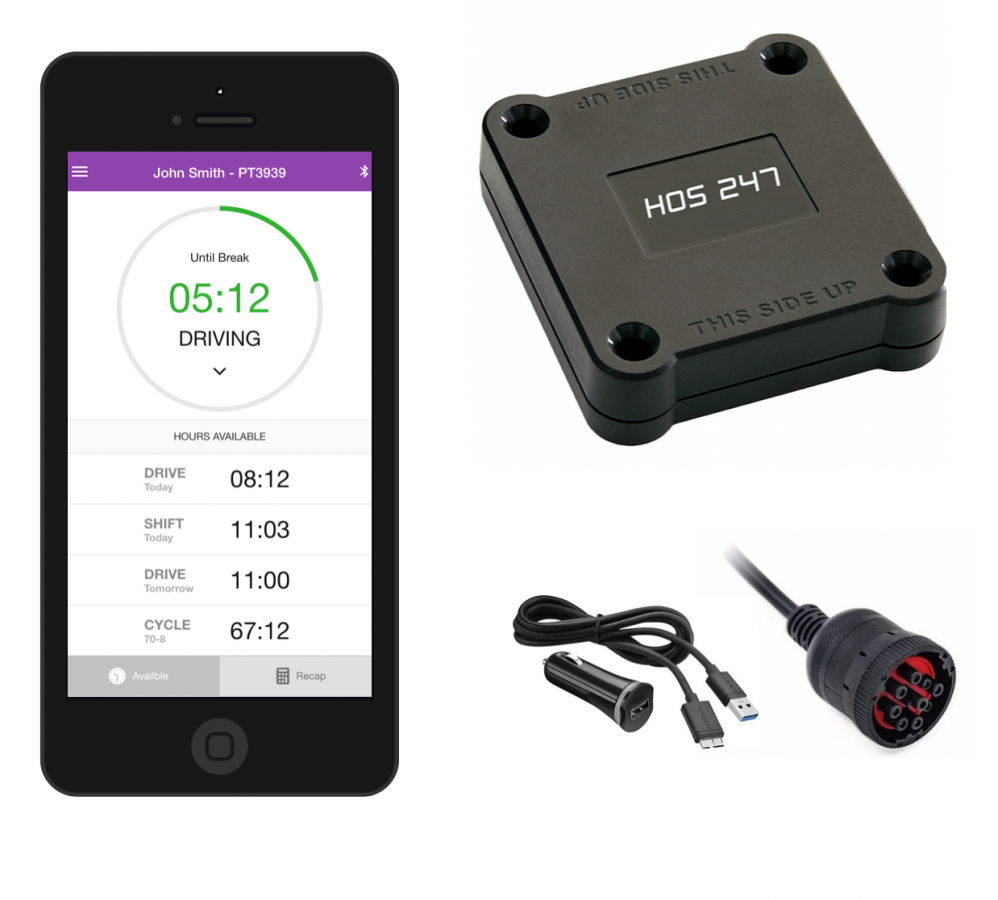 The first step is purchasing a device. Federal Motor Carrier Safety Administration compiled a list of registered ELDs. Only they can be installed and used as a compliance deadline. Before buying a device, check if it is on FMCSA's list.
ELD must be installed in driver's cabin so a driver can see it from his seat. Though it is impossible to make entrances in ELD's log while driving, it is important to see if a device operates correctly.
After device installation you should make sure that all the users of ELD have separate accounts and user IDs in your company's electronic system. Drivers, supervisors and support stuff have to have different accounts. A person, who has two or more jobs, has to have a separate account for each.
ELD is directly connected to a vehicle's engine. Before using a vehicle, a driver must log in into his private account in electronic system. After that a device starts to record driving hours and duty status automatically.
Benefits of HOS247 devices
Our devices are in compliance with FMCSA's regulations. Choosing them goes with following benefits:
simple installation process;
devices are comparable with majority of trucks and semi-trucks;
ELDs' records are stored in smart phone and accessible for inspection.
They are simple to use, reliable and time proof.
Contact us
Contact us to ask any questions about our ELDs, request demo or order devices now.