Who Must Comply With the FMCSA ELD Regulations?
The Federal Motor Carrier Safety Administration (FMCSA) has established electronic log book (ELD) regulations in place to encourage a safer work environment for commercial motor vehicle (CMV) drivers and truck drivers. The ELD regulations also make it easier to accurately track, manage and share records of duty status (RODS) data. 
In general, CMV drivers who are required to maintain RODS must comply with the electronic logging mandate, including truck drivers and CMV drivers domiciled in Mexico and Canada. 
There are some exceptions to the electronic log book regulations, however, as to who must comply with the FMCSA's ELD requirements, including:
Drivers who deliver vehicles as commodities through drive-away-tow-away operations
Drivers of vehicles manufactured before the year 2000
Drivers with short-haul exceptions, as they can continue to use timecards
Drivers who use paper RODS for eight days or less out of every 30-day period
How to Quickly Determine the Need to Comply
If a driver is required to record hours of service (HOS) and maintain RODS, they likely required to comply with the ELD requirements. That is the quickest way to determine the need to comply.
Determining Whether HOS Recording Is Required
Drivers must comply with HOS regulations if:
They transport hazardous materials in a quantity that requires placards
 They drive a vehicle that weighs over 10,000 pounds
They drive a vehicle with a gross vehicle weight rating (GVWR) or gross combination weight rating (GCWR) of 10,001 pounds or more
They drive a vehicle used to transport nine or more passengers with compensation
They drive a vehicle used to transport 16 or more passengers without compensation
Determining Whether RODS Need to be Maintained
Carriers that need to comply with ELD regulations are also required to maintain 24-hour RODS unless they operate as:
An oilfield carrier
A driver-salesperson with a total driving time of 40 hours or less within seven consecutive days
A short hauler (a CDL operator who drives within a 100 air-mile radius of their base, or a non-CDL operator who drives within a 150 air-mile radius of their base)
The Connection Between RODS and ELDs
In general, any driver required to file RODS is required to have an ELD. Those drivers who have already implemented the use of automatic on-board recording devices (AOBRDs) that comply with the FMCSA's electronic log mandate have already realized benefits.
What Is the Carrier's Responsibility in Ensuring That They Are Using a DOT-Approved Electronic Logbook App and Device?
Ensuring that an ELD is registered and DOT-approved is the responsibility of motor carriers. Every motor carrier needs to check two lists periodically: the registration list and the revocation list, which are both available on the FMCSA website.
To help stay compliant, motor carriers should sign up for updates from the FMCSA, which notify carriers when an ELD is taken off the registration list. This is an added safety measure in case a motor carrier forgets to periodically check the list.
HOS247 ELDs Meet All FMCSA Requirements and Help Carriers and Owner-Operators Comply With DOT Regulations
HOS247 offers FMCSA-certified ELDs that not only help carriers stay in compliance, but also help drivers determine whether they are exempt from certain HOS rules. There are four main exceptions.
1: The 30-Minute Break Exception
This applies to two categories of drivers:
Short-haul drivers who qualify for the 100 air-mile radius provision
Short-haul drivers who operate non-CDL vehicles and qualify for the 150 air-mile radius provision
2: The 16-Hour Short-Haul Exception
This exception allows qualifying drivers to extend the driving window from 14 hours to 16 hours once every seven consecutive days. A property-carrying driver can use this exception if each of the following conditions are met:
The driver has returned to their normal work reporting location, and was released from duty at that location for the previous five duty tours worked;
The driver has returned to their normal work reporting location, and was released from duty within 16 hours of starting duty following 10 consecutive hours off-duty; and
The driver hasn't taken this exemption within the previous six consecutive days, except when the driver has begun a new seven- or eight-consecutive day period with the beginning of any off-duty period of 34 or more consecutive hours as allowed by §395.3(c).
It is important to note that drivers who use the 16-hour short-haul exception can't use the non-CDL 150 air-mile exception.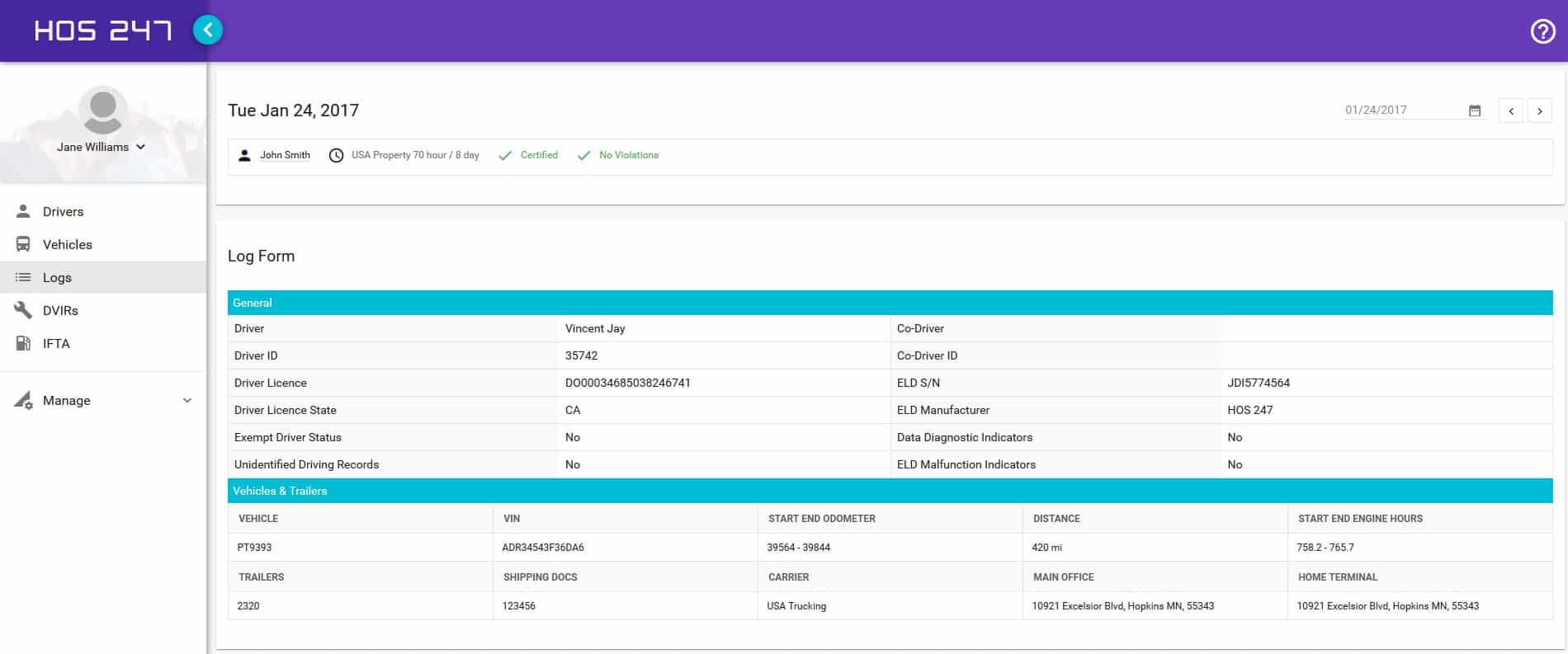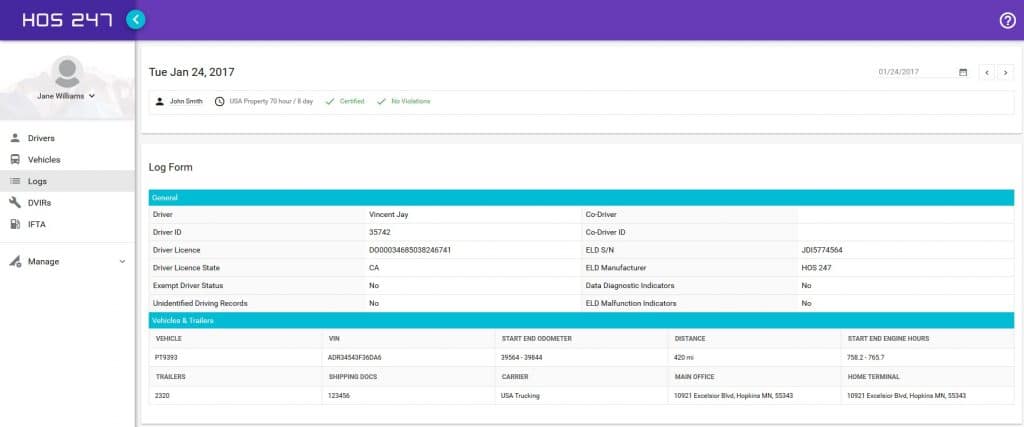 3: Adverse Driving Conditions
This allows drivers to extend the maximum driving limit by two hours if conditions could not have been known before starting driving. Examples include changes in weather or road closures. In contrast, forecasted weather conditions and typical rush hour traffic would not apply.
In regard to property-carrying drivers who can drive a maximum of 11 hours per shift, their shift would be extended to 13 hours under the adverse driving conditions exemption. All 13 driving hours must still be completed within the 14-hour window, however, as the adverse driving conditions exemption does not extend the 14-hour driving period.
In regard to passenger-carrying drivers who can drive a maximum of 10 hours per shift, their shift would be extended to 12 hours. Still, it does not extend their 15-hour driving period.  
4: Direct Emergency Assistance
Although CMV drivers have to comply with all HOS regulations, some or all of the HOS regulations may be temporarily lifted in emergency conditions. Emergency conditions are declared by the government and/or the FMCSA. In the absence of federal or state acknowledgement of an emergency, this exception is not applicable. If an official federal or state institution has not acknowledged a state of emergency, the exception is not applicable.
A driver may complete his or her run without being in violation of the provisions of the regulations, if such a run could have reasonably been completed in the absence of the emergency, according to section 395.1(b)(2).
FMCSA ELD Regulations Compliance Timeline
Enactment and Notice – Feb. 16, 2016 – When the law stating that CMV carriers need to replace their HOS recording methods with an ELD became effective.
General Compliance – Dec. 18, 2017 – The date by which CMV carriers were required to start using either an approved ELD, AOBRD or EOBRD.
Full Compliance – Dec. 16, 2019 – Vehicles currently equipped with an AOBRD or EOBRD must be upgraded or replaced by an ELD by this date.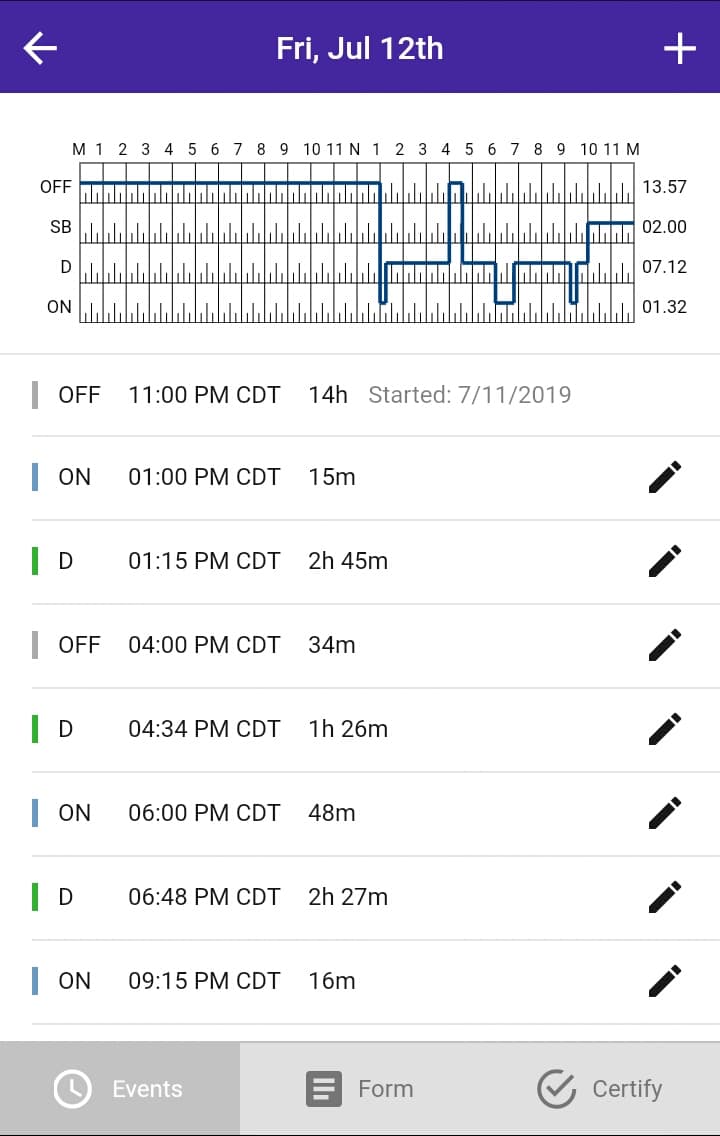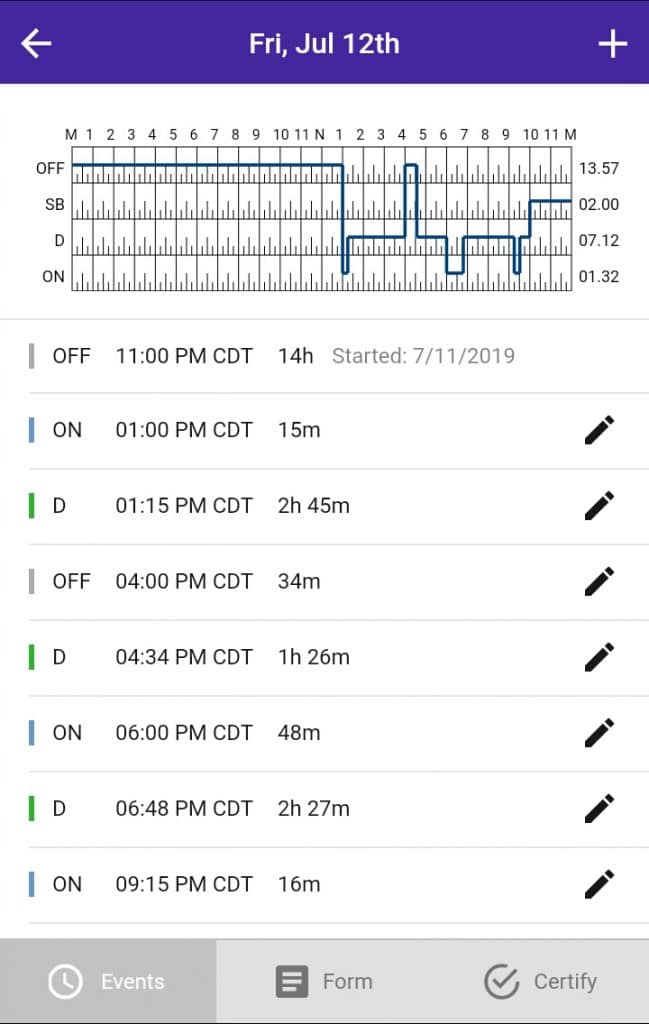 Why Should Truckers Switch to a Better Electronic Logs Solution Now?
Whether they haven't yet started using ELDs or purchased one that doesn't deliver on its promises, it isn't too late to switch to a better electronic logging solution. If a carrier is on the fence about switching providers, it is time to switch if they experience any of the following with their current provider:  
Difficult to use — Whether locating driver logs from past trips, pulling violations that may have occurred during a given time period or locating drivers in route, an ELD should make a fleet owner's job easier. If a fleet isn't using the features offered by their ELD because they're too complicated to use, it is time to switch. It should also be easy for drivers to use. If drivers are wasting time maintaining paperless logbooks, it is time to switch to a better ELD provider.
Poor customer service — Some electronic logbook providers lack the support staff that many fleets rely upon for questions. As a result, they're left in the dark with a piece of equipment they can't use. When a driver is on the road with questions about their ELD but they can't reach someone from support, they're left fumbling with it and wasting valuable work time. An ELD provider should be easily accessible and reliable, with thorough knowledge of the ELD mandate.
Complicated pricing — Like with making any purchase, if the price seems too good to be true, it likely is. And if an ELD seems cheap, there are likely hidden feeds hidden within their pricing structure. Before committing to an ELD provider, fleet owners should question every fee and make sure they have a thorough understanding of the pricing structure. A no-questions-asked return policy helps as well.
HOS247 Is an Industry Leader in Providing ELD Solutions
As a reliable software company offering fleet management services to help CMV drivers and motor carriers comply with the FMCSA's ELD regulations, HOS247 provides an easy choice for those in search of reliable electronic logging devices. HOS247 offers benefits that other ELD providers have been unable to successfully offer, including:
Driver-friendly apps for ultimate ease of use
Hassle-free returns within the first two weeks of purchase
Dedicated support managers that are also multilingual, speaking English, Spanish, Russian and Polish
Comprehensive dispatch features
Flexible plans to accommodate fleets of all sizes, whether hundreds of vehicles or just one
Customizable options that meet the changing needs of an organization
Top-rated by both drivers and their fleet managers
No contracts to be locked into.
"Awesome. Easy to install and use. Top notch customer service! I recommend it to everyone."


"Great company to deal with. The support team is very responsive and competent. They provided a great deal of education for our company."

"Customer service is great. They helped me to set up everything and showed how to edit my logs. Thank you."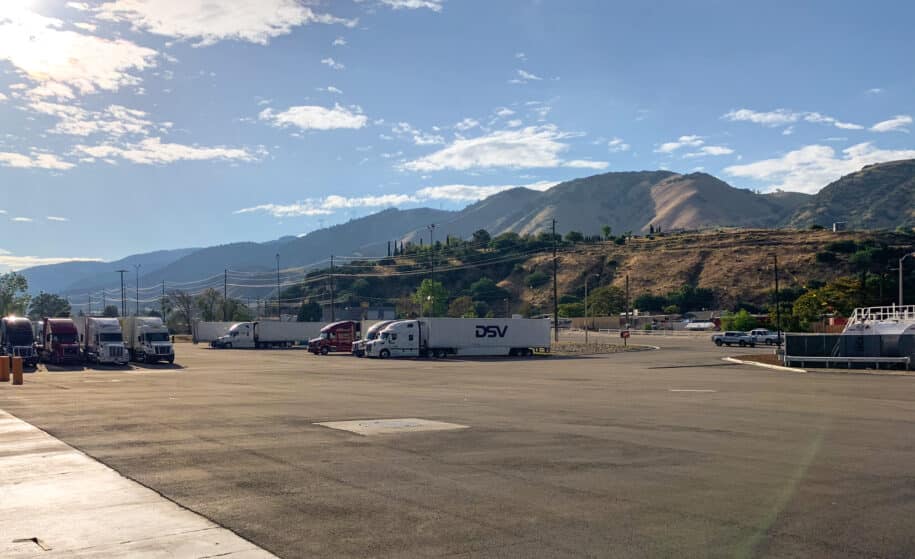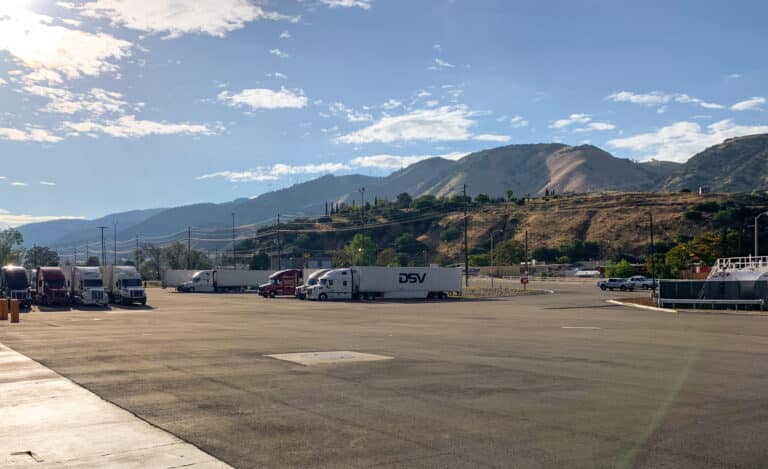 ELD Services & Devices
The ELD Mandate is a fact of life for most drivers and trucking companies.  This article presents some guidelines on how to choose ELD devices, how to stay on top of a trucking company and driver regulatory needs, who must
Read More »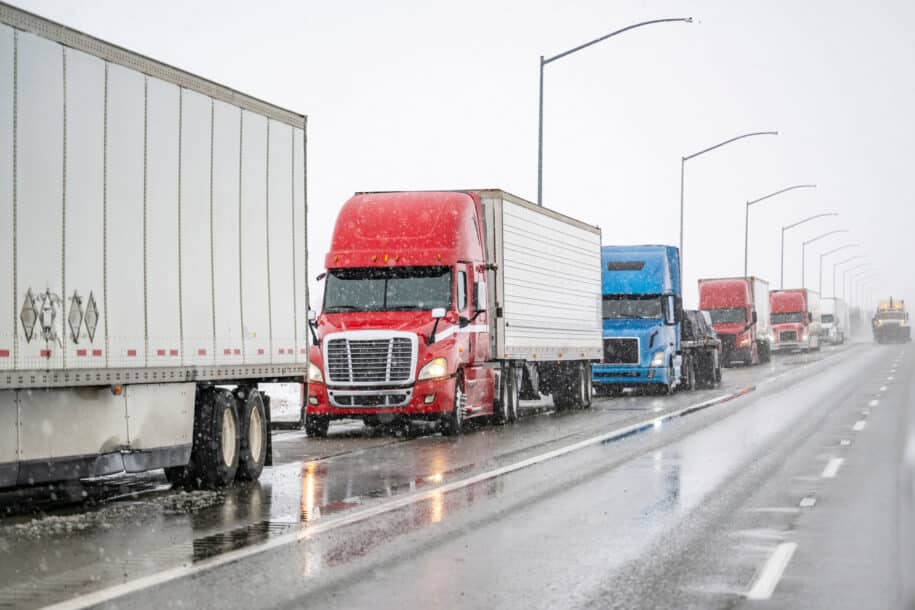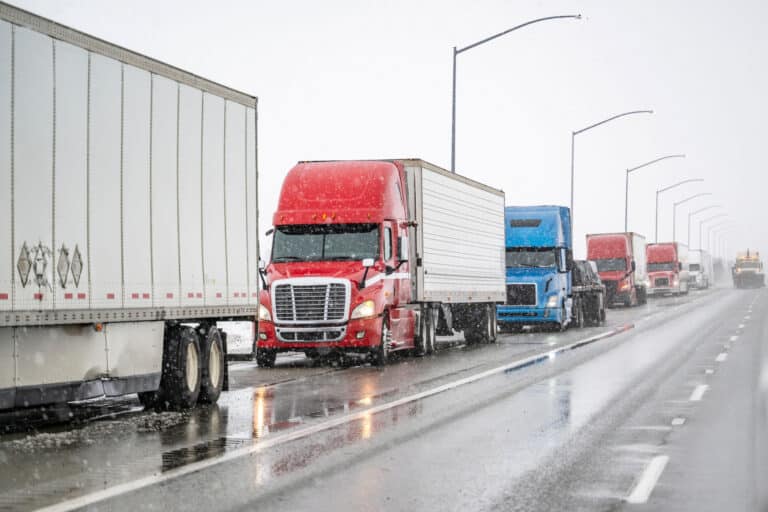 GPS Fleet Tracking Tips
Effective management of a commercial vehicle fleet is a complex and demanding task that requires a high level of attention to detail. Fortunately, the emergence of monitoring systems has greatly simplified this process. These advanced digital platforms provide real-time visibility
Read More »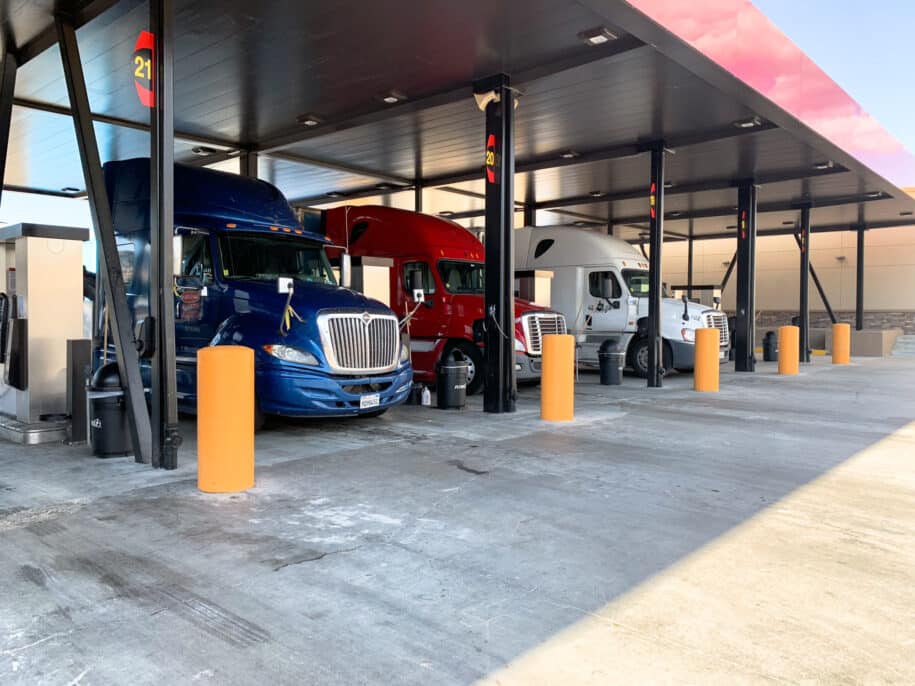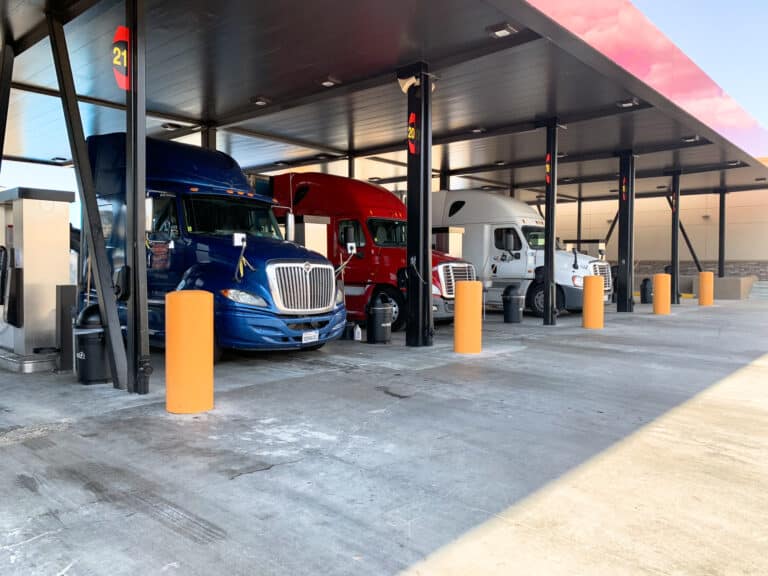 ELD Services & Devices
The ELD mandate final compliance phase is now in effect, but many trucking companies are stuck with outdated legacy providers and still have yet to make a move on the right compliance partner. They may not know whether it is
Read More »