In order to keep everyone on the road safe, the Federal Motor Carrier Safety Administration (FMCSA) regulates commercial drivers' drive time and rest periods. As such, the owners of commercial trucking fleets have a legal obligation to make sure their drivers maintain detailed records of their hours of service (HOS). The initial method drivers used to comply with the FMCSA was to keep paper logbooks; however, that method came with the risk of human error and was also quite time-consuming.
In an effort to make the process easier for drivers and their fleet owners, electronic onboard recorders (EOBRs) were invented to record the length of time vehicle was being driven. With the use of EOBRs came increased accuracy and transparency for fleet owners. For drivers, they benefit from seamless roadside inspections, less time doing administrative work and safer roads altogether.  
How the ELD Mandate Affects EOBRs
The FMCSA started requiring EOBR installation in 2007, but only in vehicles driven by carriers who had a history of HOS violations. The primary reason was to reduce driver fatigue and distractions that led to road accidents.
Proposals to make general EOBR usage mandatory started being floated around in 2012. But it wasn't until December of 2015 that the proposals were put into effect, with the creation of the ELD Mandate. The mandate created a new term for HOS recording devices (electronic logging devices) and also stipulated a requirement that commercial drivers use an ELD to track their HOS by December of 2017.
The mandate also provided a list of specifications that ELDs must meet in order to be considered FMCSA-compliant. For example, compliant ELDs must:
Have a specified format for standardizing data
Allow for the transition of data via USB, Bluetooth 2.0 or wirelessly
Be connected to the engine of the vehicle in order to log when it is moving
Have functionality that allows a driver to input their driving status (e.g., whether they're on duty, off duty, or on duty without driving)
Provide records of duty (RODs) to their drivers
ELD Mandate Exemptions
According to the FMCSA, the mandate applies to most drivers who maintain their RODs. There are a few exceptions, however, as the mandate does not require the following categories of drivers to install ELDs in their vehicles:
CMV operators who aren't required to log their RODs
CMV operators who are required to use a paper log for eight days or fewer during a given 30-day time frame
CMV operators with tow-away or drive-away operations, delivering the vehicles as commodities
CMV operators with vehicles manufactured prior to the year 2000
Users of EOBRs and automatic onboard recording devices (AOBRDs) who installed and used devices prior to Dec. 18, 2017 are also exempt and are considered "grandfathered" devices. Although they're currently exempt, they must switch to ELDs by Dec. 16, 2019. After that date, all trucking and CMV drivers (and carriers) who are subject to the rule must use ELDs that are self-certified and registered with the FMCSA.
EOBR FAQs
What if a grandfathered EOBR becomes inoperable before Dec. 16, 2019?
The EOBR must be replaced with an ELD.
Can an owner-operator hired by a new motor carrier after Dec. 18, 2017 continue to operate with their grandfathered EOBR (if applicable)?
Yes, an owner-operator with a grandfathered EOBR and hired by a new motor carrier after Dec. 18, 2017 may continue to operate with its grandfathered EOBR before Dec. 16, 2019.

If an EOBR under warranty became inoperable after Dec. 18, 2017, can it be replaced?
Yes, if an EOBR is under warranty and are declared inoperable after Dec. 18, 2017, then it can be replaced with another EOBR—providing it meets the terms of the manufacturer's warranty. Motor carriers are required to maintain any records related to the replacement of the EOBR.
In contrast, if an EOBR is no longer operable after Dec. 18, 2017 and is not under warranty, it must be replaced with an ELD.
If a motor carrier required its drivers to use EOBRs before Dec. 18, 2017, may it install and use a new ELD-capable device that runs compliant EOBR software after that date?
Yes, but only until Dec. 16, 2019.
Can a carrier switch to a new EOBR provider before the Dec. 16, 2019 deadline?
No. Even if a carrier is using an EOBR system that has been grandfathered in, the carrier cannot replace it with the system of a new EOBR provider.
The misconception that carriers can switch to a new EOBR provider likely comes from the fact that the FMCSA currently allows motor carriers using EOBRs prior to Dec. 18, 2017 to add ELD-capable devices that run EOBR-compliant software. (This exception allows carriers to add vehicles to their current EOBR logging systems instead of having to use ELD software for some of the fleet and EOBR software for the rest. If a carrier switches vendors altogether, it isn't allowed to install non-ELD devices after Dec. 18, 2017 because it no longer has a legacy EOBR system to accommodate for.
Remember that after Dec. 16, 2019, every carrier needs to use ELD software and hardware.
Difference Between EOBRs, AOBRDs and ELDs
In order to fully understand the changes that the ELD Mandate is requiring, it helps to know the difference between EOBRs, AOBRDs and ELDs.  
EOBRs—The trucking industry has been using this term for automated driver logs since the early 2000s. However, the FMCSA issued an important change of terminology regarding EOBRs in 2015. As mention, the term EOBR is grandfathered and replaced with ELD.
EOBRs vs. ELDs—ELDs have specific technological requirements that are outlined on the FMCSA's website. Keep in mind that there are some vehicle tracking devices that are not recognized by the FMCSA as ELDs. The requirement to ensure legal compliance with the FMCSA falls on the shoulders of drivers and their motor carriers.
AOBRDs vs. ELDs—AOBRDs are Automatic On-Board Recording Devices that record a driver's HOS as specified by the FMCSA. In essence, they are pieces of hardware installed on vehicles, and they're capable of collecting HOS data through a connection to the vehicle's engine. The main differences between AOBRDs and ELDs are in the data they collect. In addition, there are the following differences between AOBDRs and ELDs:

ELDs provide more accurate and detailed records than AOBRDs.
ELDs have more restrictive hardware than AOBRDs, allowing for less editing of data.
ELDs are also more intuitive and are capable of warning drivers about exceeding the recommended amount of time behind the wheel.
Internal synchronization is more clearly defined with ELDs.
There are stricter requirements with ELDs, as they require the recording of location information of the CMV every hour while the driver is in motion, as well as at each change in duty status.
ELDs must provide a graph grid (either on the display or in a printout) of a driver's duty status changes.
When drivers first log in, ELDs must provide warnings of unassigned driving times and miles.
When a CMV has stopped for five consecutive minutes without response from a driver to ELD prompts, the ELD has to be able to default to on-duty not driving status.
ELDs must be able to synchronize to Universal Coordinated Time (UTC).
ELDs must have enhanced resistance to tampering.
Why Now Is the Time to Switch to ELDs
The final leg of the ELD Mandate timeline opens the doors to new potential violations. Because of the final rule, drivers will be held to greater scrutiny than ever. Commercial trucking drivers and motor carriers need to realize that they won't be given as much leeway after the Dec. 16, 2019 deadline. Nor will they receive compliance reminders if they've been operating under an exception.
Besides the implications of getting caught by the DOT for driving with a noncompliant system after Dec. 16 this year, there are other reasons why carriers should switch to ELDs now instead of waiting until the last minute. For example:
ELDs provide more valuable insights into driving time. A carrier who can see how much driving time their drivers have left on a given day can more easily and effectively assign routes in a way that makes the most business sense. This isn't just smart; it can also be profitable.
A carrier who's still using EOBRs or AOBRDs isn't doing any favors for their business, as both types of devices are the minority. If trying to attract new drivers or just stay on top of trending technology, ditch the archaic devices while there's still time to work through any hiccups ELDs may present during the implementation process.
Transitioning From EOBRs to ELDs — Current HOS247 Customers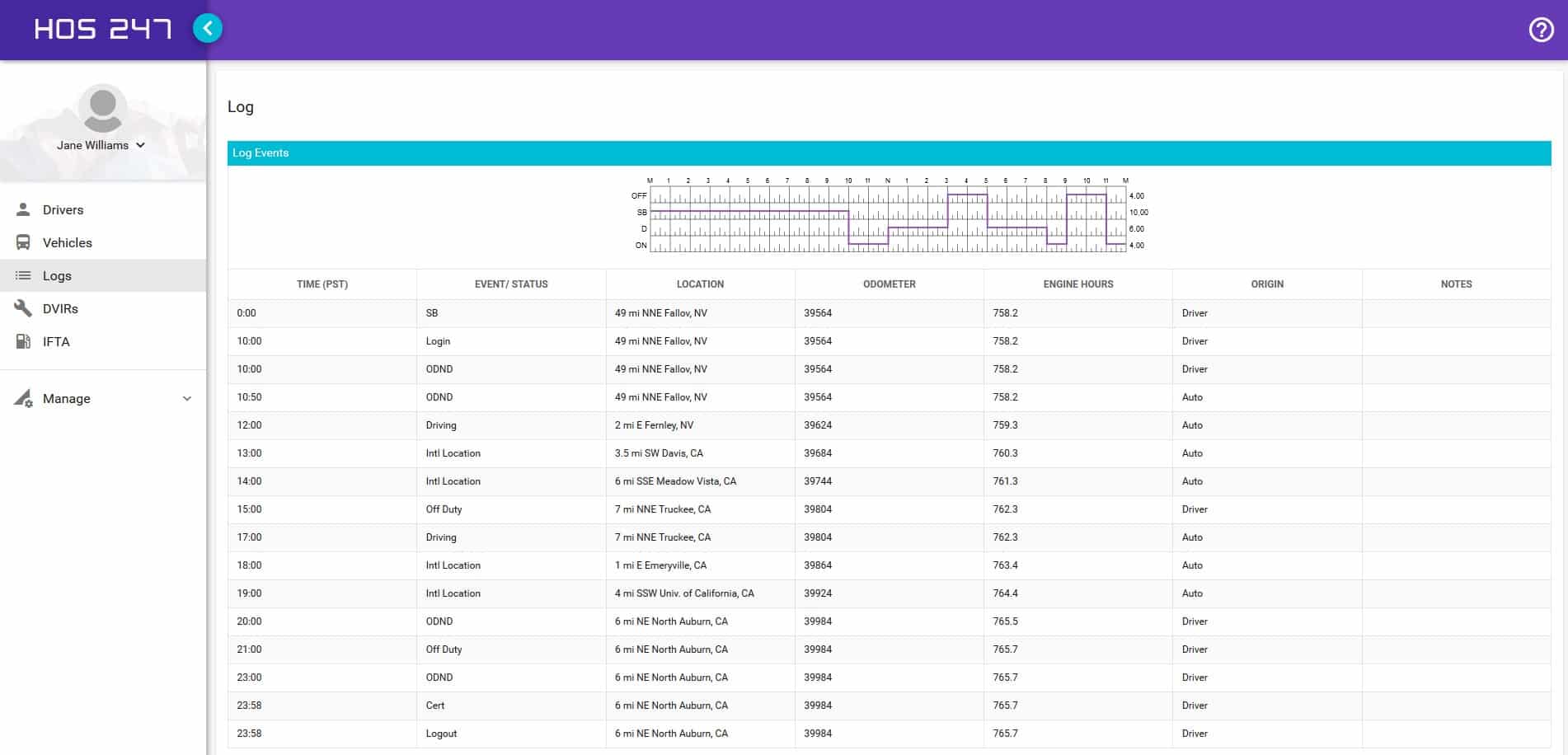 HOS247 electronic logging system purchased before Dec. 18, 2017 can operate as an EOBR until the Dec. 16, 2019 deadline, HOS247 supports three modes: EOBR, AOBRD and ELD. Current HOS247 customers can switch from EOBR-mode to 100% ELD-compliance mode anytime. No additional hardware purchase is needed.
Transitioning From EOBR to HOS247 ELD — New Customers
HOS247 is a top-rated software company that provides FMCSA-approved ELDs and fleet management services to help trucking clients become FMCSA-compliant under the HOS final rule.
There are several benefits of choosing HOS247, and here are just a few:
No contracts
Driver-friendly app
Hassle-free returns within two weeks of a purchase
Dedicated support managers to help with log management
A multilingual team that speaks English, Spanish, Russian and Polish
"Awesome. Easy to install and use. Top notch customer service! I recommend it to everyone."


"Great company to deal with. The support team is very responsive and competent. They provided a great deal of education for our company."

"Customer service is great. They helped me to set up everything and showed how to edit my logs. Thank you."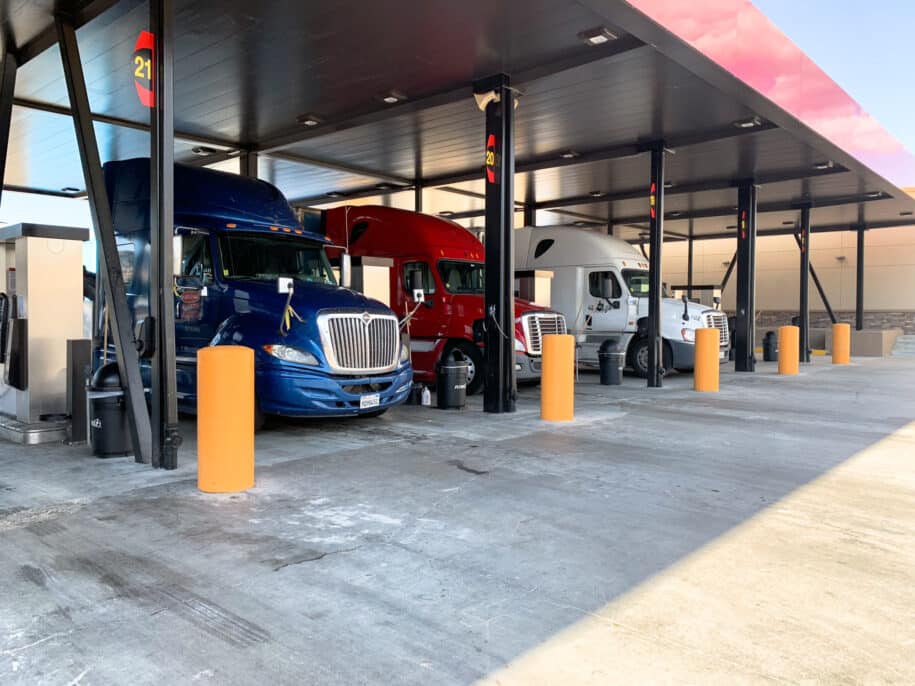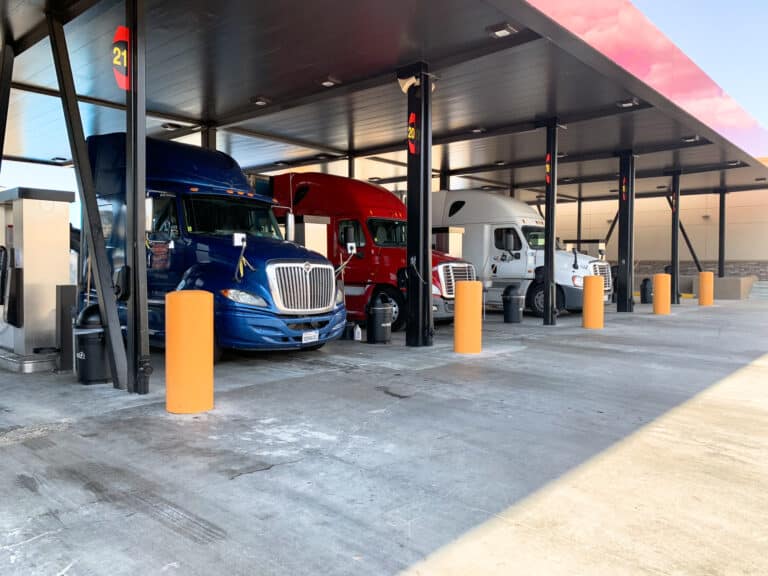 ELD Services & Devices
The ELD mandate final compliance phase is now in effect, but many trucking companies are stuck with outdated legacy providers and still have yet to make a move on the right compliance partner. They may not know whether it is
Read More »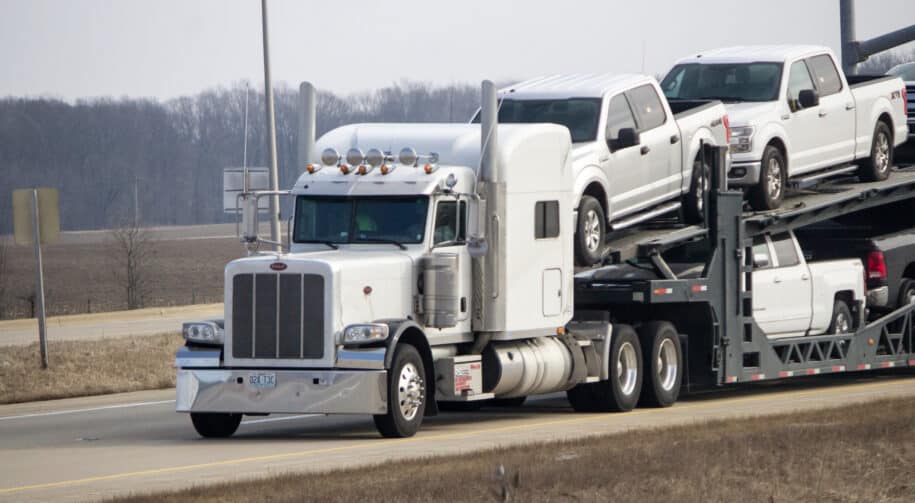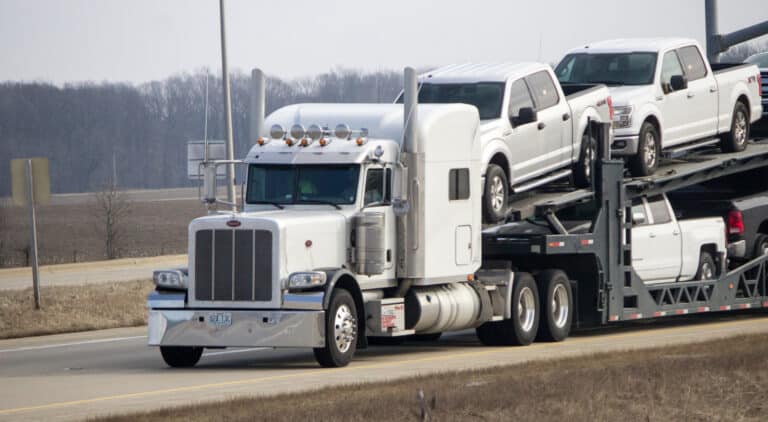 ELD Services & Devices
Since the ELD mandate's implementation in 2017, electronic logbooks have become an integral working tool both for CMV drivers and fleet managers. But, what does ELD stand for? ELD stands for electronic logging device. These digital tools must be used
Read More »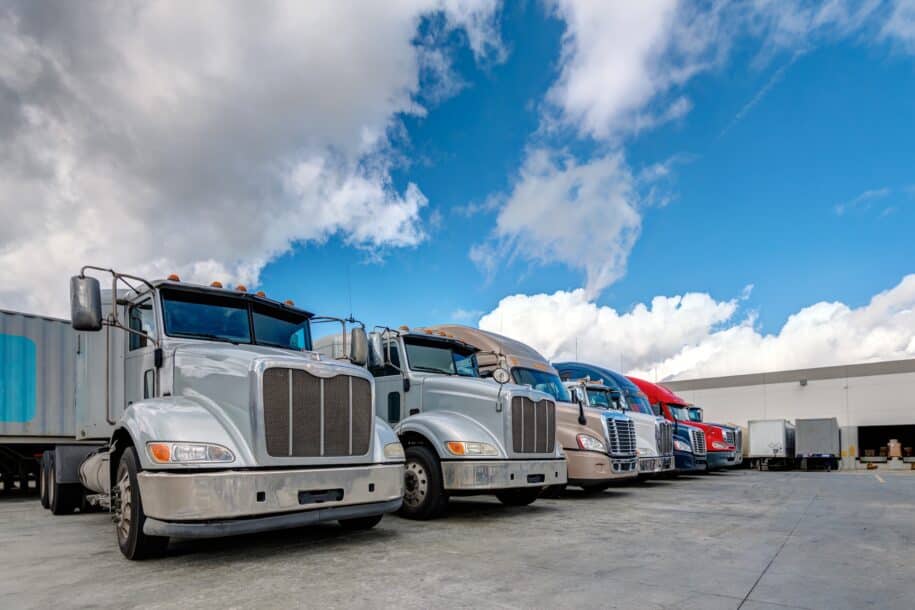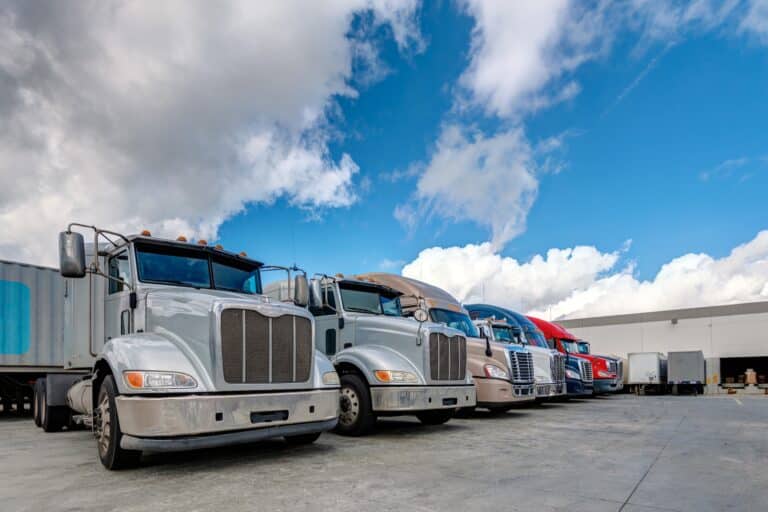 Fleet Management Systems & Features
Fleet management systems provide real-time visibility into trucking operations, enabling managers to streamline their tasks and find areas of opportunity to increase profitability. From handling drivers' schedules to maintaining vehicles, managing a transportation business is challenging. However, technological advancements offer
Read More »