It's understandable why truckers choose low-priced electronic logging devices. However, cheap ELD solutions may end up being more expensive for a variety of reasons. For example, low-quality hardware can be unreliable and may break easily, leading to downtime and financial losses caused by delays in deliveries. Also, some providers of cheap driver log books may not be transparent with pricing and charge carriers for services that should be included in the package, driving the price up considerably.
The experience of dealing with cheap ELD devices may be frustrating and discouraging, and that's why it's important to keep in mind that, at the end of the day, cheapest eld solution is not the one that costs less but the one that provides reliable services to avoid HOS violations and save money on operating expenses. In this article, we will discuss how to find a reliable electronic logbook at an affordable price. Let's start with the basics: compliance.
How Do I Know If an ELD Is Compliant?
The first step is to check the official list of approved devices on the Federal Motor Carrier Safety Administration's website and make sure the provider you are considered is registered to avoid serious compliance issues. There are more than 800 FMCSA-approved providers in the US market, but compliance with the ELD law is not guaranteed. Under federal regulations, electronic logbook providers must verify that their solution meets the technical specifications through a self-certification process. 
If a device is reported non-compliant because of bugs or malfunctions, the FMCSA starts an investigation and may remove it from the registered list if the issue is not fixed during a limited period of time. In that case, the provider's customers have eight days from notification to replace their elog with a compliant one. This means that, for eight days, drivers will have to record their RODS on paper logs, which can be inconvenient and time consuming. As the FMCSA can't guarantee that listed devices are 100% compliant, carriers are advised to conduct their own research on ELD providers. 

Red Flags When Selecting an ELD Solution
Whether you are considering switching providers or are buying an electronic logbook for the first time, there are important factors to consider and to avoid. We have compiled a list of the most common disadvantages of seemingly cheap ELDs to help you identify and avoid these red flags. 
Inaccessible Customer Support
Reliable support service is a crucial element when dealing with technology. A provider that leaves customers hanging on the phone for hours is not only frustrating but can also cost carriers considerable amounts of money. If a driver can't get in touch with technical support when the device malfunctions, they can't continue their tasks efficiently, slowing down operations. A well-informed and accessible support team is as important as a reliable device, because technical support managers help you resolve compliance issues, troubleshoot, and provide training if needed. Cheap ELDs often lack accessible customer support, using machines instead of people. Test your potential vendor by calling their support line and making sure someone picks up the phone.
Complex Interface
Elogs should be designed to facilitate managing driver logs, making compliance easier. However, some electronic logging devices offer overly complex systems that make truckers wish they could go back to paper logs. Some providers of cheap ELDs don't spend enough time developing a system that is easy to navigate, complicating tasks for drivers and carrier's staff. To verify ease of use, look for user reviews on unbiased platforms; fellow truckers are your best source of information. 
Additional Fees
Hidden fees are another common practice amongst cheap ELD providers. After the contract is signed, you might find out there are extra costs for device activation, data packages, installation, training, or implementation—essential services that should be included in your plan. If you can't trust your provider, it will definitely make the road to compliance tougher.
Lock-Down Periods
Another usual drawback of low-priced solutions are long-term contracts (3-5 years), since they might lead to being stuck with an inefficient service for years. On the other hand, early contract terminations usually require the customer to pay a fee that can be pretty high. When it comes to electronic logbooks, anything over a one year commitment is not advisable. 
Low-Quality or Proprietary Hardware
To offer a cheap ELD, some providers might skimp on the quality of their devices and offer no warranty. These devices are at much higher risk of malfunctioning or breaking down, leading to delays and drivers having to keep paper logs while the issue is resolved. On the other hand, some vendors manufacture their own tablets to display the data collected by the engine connected device, which drives up the price and eliminates the flexibility given by tablet- or smartphone-based solutions. You can request a trial from your potential provider to test their product before committing to it. 

Inexperienced Providers
In situations that involve large sums of money—like in the case of HOS violations—it's crucial to be backed up by an experienced partner who knows the legal and technical specifics of the field. Unfortunately, some providers offer their services without the necessary expertise to help their customers stay compliant. This is another reason to check user reviews on unbiased platforms to see what experiences other truckers have had with the device.
In a nutshell, to minimize the risks of ending up with an unreliable ELD, motor carriers are recommended to 1) choose a provider from the FMCSA list, 2) make sure the company doesn't have any red flags mentioned above, and 3)compare the pricing of the potential solutions.
Reliability is the key. However, you don't have to get a high-priced solution to achieve compliance. In the next section, we will introduce you to a quality electronic logging book that meets all FMCSA requirements at a reasonable price.
HOS247 Offers Reliability at an Affordable Price
HOS247 is an experienced ELD provider that prioritizes customers' needs, offering top-rated service. User reviews on the Apple App Store and Google Play show that truckers appreciate our solution for its reliability, easy use, and excellent technical support. At HOS247, we are confident in the quality of our product and ready to prove it. The benefits of our electronic logbook include:
Intuitive interface. HOS247 software is straightforward and requires no training. Users can manage driver's logs, create driver inspection reports, find out how much drive time they have available, and pull a list of HOS violations in a few clicks. Our app works with iOS and Android devices to accommodate drivers' preferences.
Straightforward installation. HOS247 hardware does not require special installation. The device can be set up by anyone in a matter of minutes. If you have any doubts, you can always contact our technical support, and HOS247 experts will help you complete the installation process.
Accessible and efficient customer support. Our team of knowledgeable support specialists best demonstrates the principles of our customer-centered approach. Available Monday through Sunday, our multilingual reps will clarify any doubts regarding device use and help you troubleshoot. With our callback policy, no customer will be left unattended or have to explain an issue twice: if the call gets disconnected, our staff will reach out to you immediately.
No-contract policy. Unlike other companies that lock up their clients in long-term contracts, HOS247 offers a flexible system of monthly or yearly subscription that can be easily scaled up/down or canceled without hassle. Our clients stay with us because they decide to, not because they are forced to.
One-year hardware warranty. Reliability is our key priority: HOS247 ELD hardware is built to last. If our device presents any failures within the first year, we offer a free replacement.
Two-week trial. We encourage our customers to test our solution before subscribing to a plan. The refundable two-week trial allows truckers to get to know the system and test its performance to decide if it suits them.
Additional features. HOS247 logbooks can integrate additional features to improve tasks related to paperwork, dispatch, and vehicle maintenance to cut operational costs, and ensure fleet security. We offer the following services:

Real-time GPS tracking
Idle reporting 
Fleet maintenance reminders
Vehicle diagnostics
IFTA mileage calculations
Considering all the benefits HOS247 offers trucking businesses, our solution is more than affordable. Reliable and efficient, the HOS247 ELD helps ensure compliance and avoid expensive penalties. 
Avoid ELD-Related Fines and Higher CSA Scores with a Reliable Solution
CSA stands for "compliance, safety, and accountability." Each motor carrier in the USA has a CSA score representing their road behavior. This program implemented by the FMCSA scores motor carriers based on roadside inspections, crash reports, and the number and severity of safety violations. The score is measured once a month on a 0-100 scale, with higher numbers indicating a worse level of safety. A high CSA score puts carriers at risk for audits, raises their insurance premium, and negatively affects the company's reputation. 
There are 22 ELD-related violations affecting carriers' CSA scores. Drivers can earn up to 10 points for driving after being declared out-of-service for HOS violations such as operating a CMV while ill or fatigued. Other HOS violations that can score up to seven and five points include driving beyond the established hours limit, not using the appropriate method to record hours of service, and falsifying reports of drivers' record of duty status, to name a few.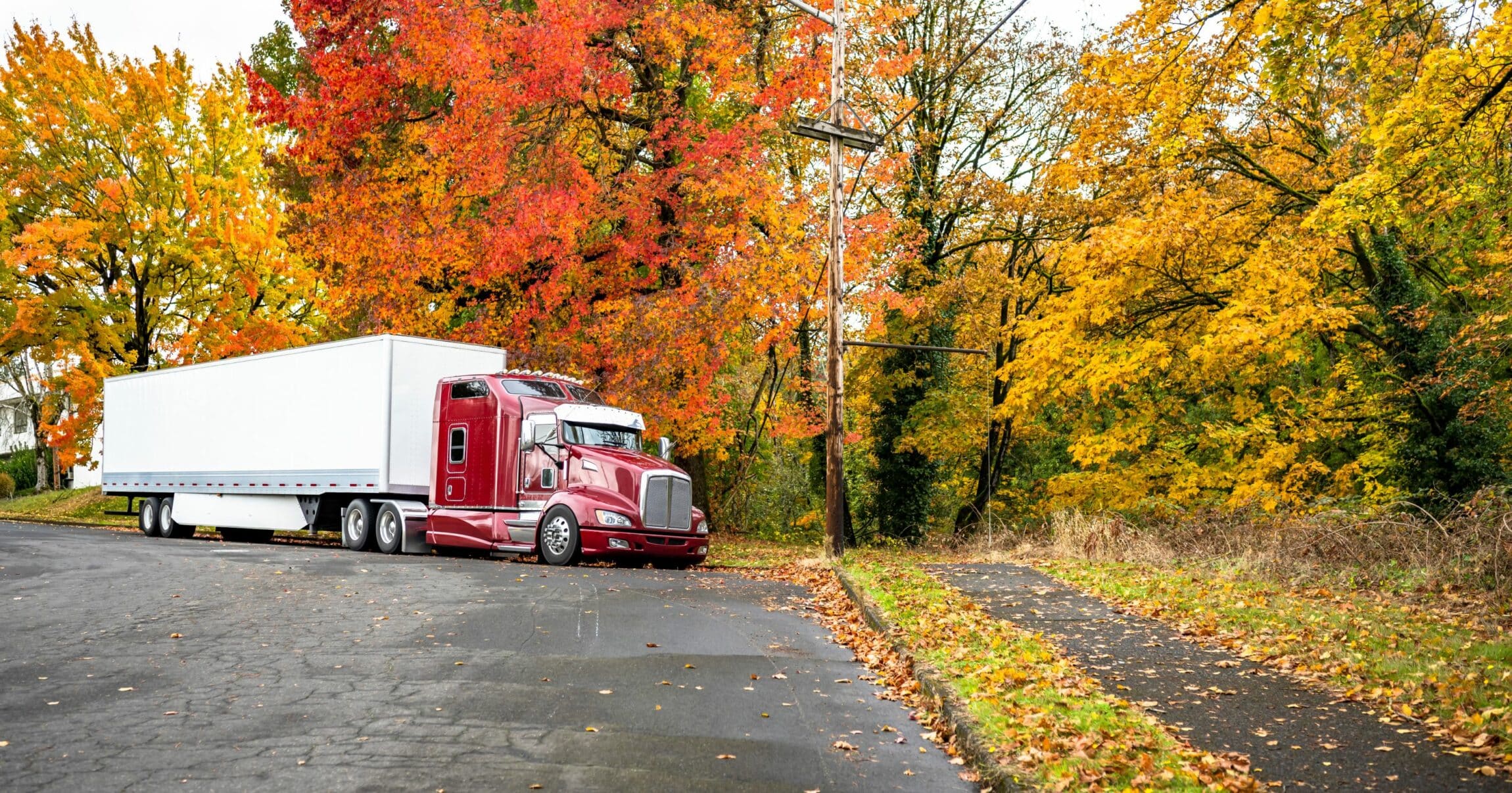 In addition to the damage a high CSA score has on a carrier's professional credibility, ELD-related fines can be expensive. For instance, non-record-keeping violations may lead to a $15,876 fine, while falsifying ELD records will cost a carrier a maximum total penalty of $13,072, on top of which the truck driver can be put out of service. 
Considering how expensive and troublesome hours of service violations can be, it becomes clear that choosing a quality elog provider is fundamental for carriers. HOS247 will help maintain CSA scores low and avoid costly fines, improving truckers compliance and boosting the overall productivity of operations. Order your free demo now to try these and other benefits of our electronic logbooks.
"Awesome. Easy to install and use. Top notch customer service! I recommend it to everyone."


"Great company to deal with. The support team is very responsive and competent. They provided a great deal of education for our company."

"Customer service is great. They helped me to set up everything and showed how to edit my logs. Thank you."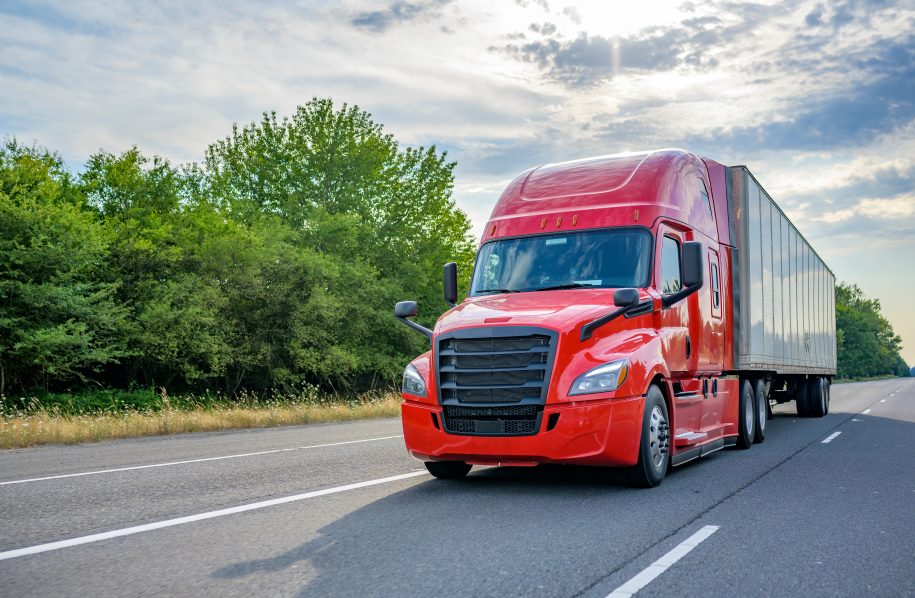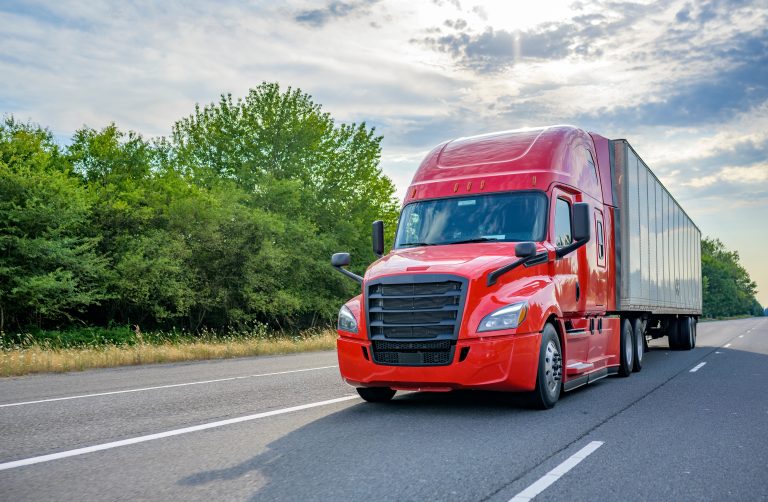 GPS Fleet Tracking Tips
The ability to monitor vehicles in real time is a major benefit to fleet managers. When able to view location data, speed, a driver's idle time and more, fleet managers can make real-time decisions that benefit the business as a
Read More »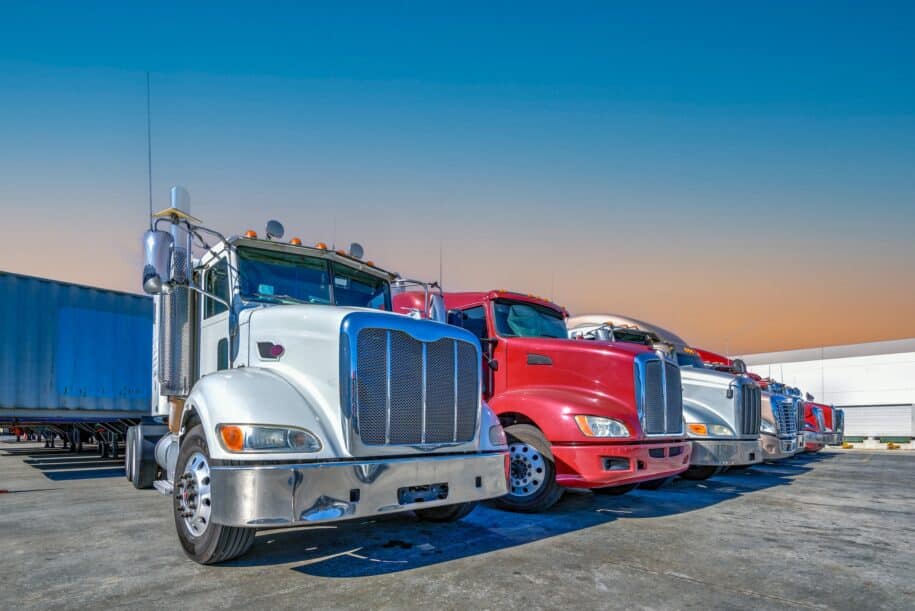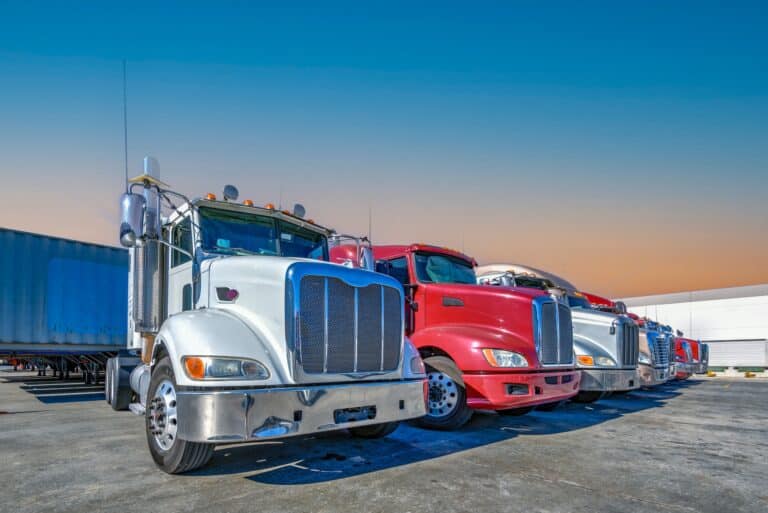 GPS Fleet Tracking Tips
Fleet managers and carriers come across multiple day to day operational tasks, such as vehicle maintenance, tracking assets, supervising, etc. These activities are all vital to the business, so they shouldn't be a challenge. Real-time GPS fleet tracking can make
Read More »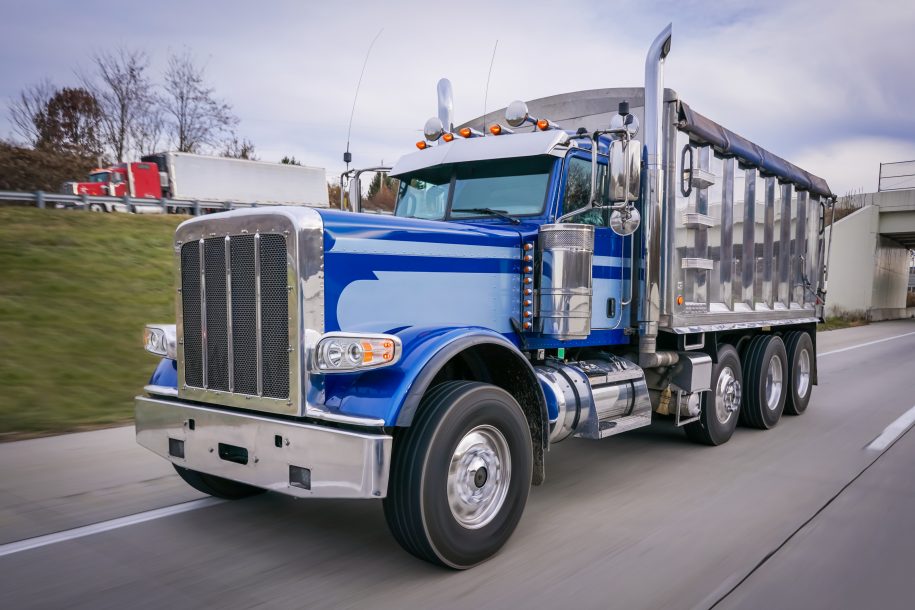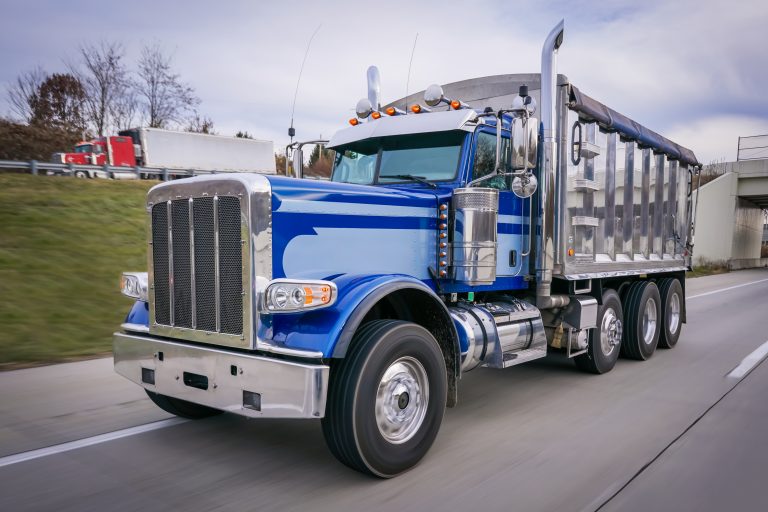 Fleet Management Systems & Features
Fleet management tracking solutions are important for both large carriers and owner-operators to increase profits. A good tracking solution is a win-win for fleet managers to reduce costs and increase productivity while effectively managing fleet vehicles. Many fleet management solution
Read More »