The federal mandate for the use of electronic logging devices (ELDs) helps keep drivers compliant with hours of service (HOS) limits. Driver fatigue has proven to cause accidents and losses—human, material, and economic.
The government created HOS rules to deal with this problem, and today ELDs HOS devices are the required way for drivers to maintain accurate records of duty status (RODS). The FMCSA has set guidelines for RODS and monitors drivers and carriers to ensure compliance; those who do not comply with the established rules are subject to hefty fines and penalties.
HOS Verification and Enforcement
The FMCSA uses a program for managing safety across the country called the Safety Management System. This system scores carriers based on Compliance, Safety and Accountability (CSA score). CSA scores allow the FMCSA to assess and rank commercial carriers' level of compliance with road safety regulation. Parts of the score are available to the public and may be viewed by potential clients as well as other trucking companies for comparison. 
Observance of HOS rules and proper use of electronic logbooks are an important part of this score. HOS violations are considered as a serious danger, so they have high penalties. Authorities may issue corrective measures such as warnings, investigations, fines and even revocation of carriers' commercial certification. Keeping ELDs HOS records correctly is in everyone's best interest.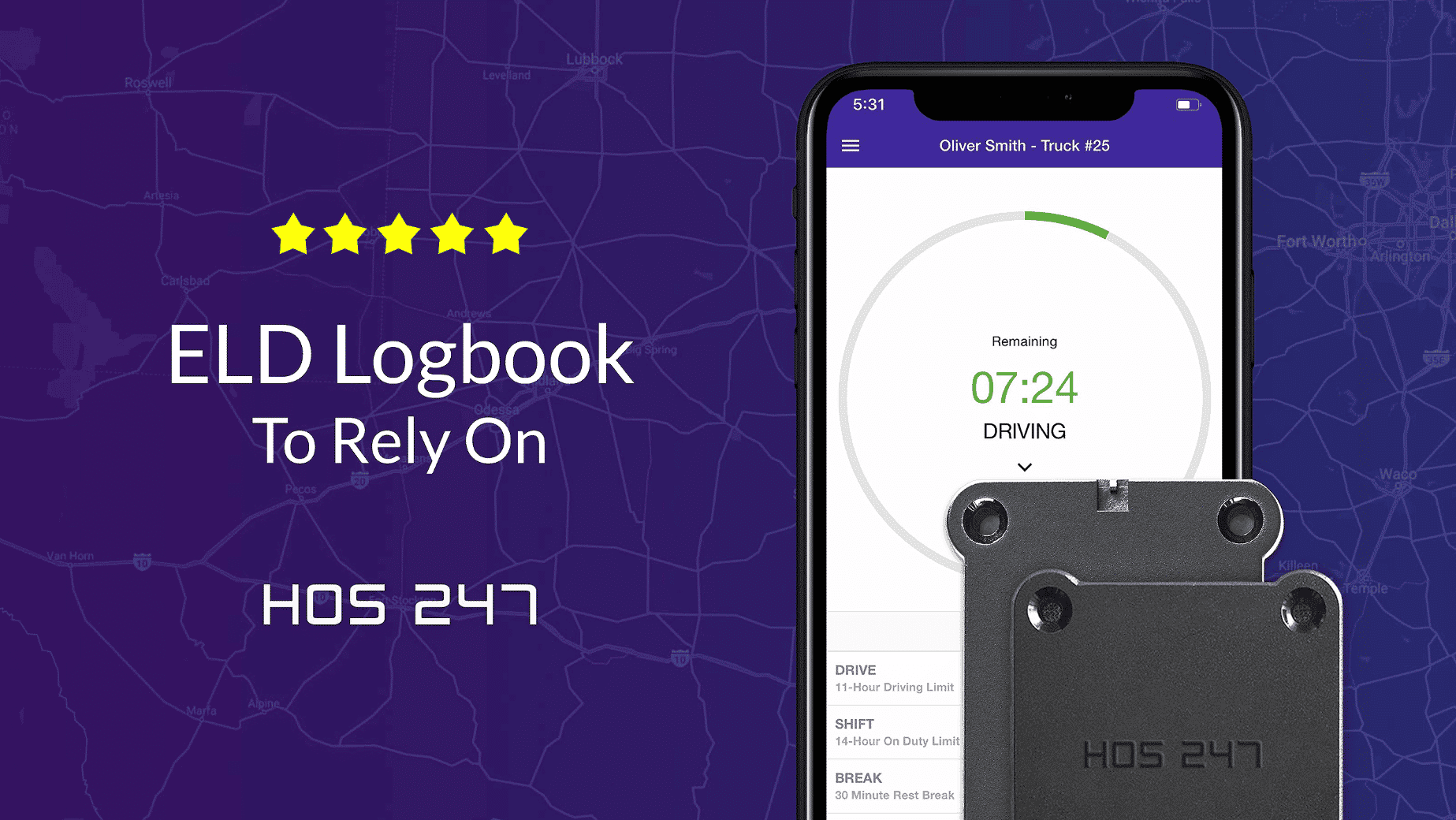 HOS247 Is a Leading ELD Service Provider 
HOS247 has developed a dependable HOS log book to manage RODS and enhance trucking businesses' performance. We offer customers an HOS pro ELD that combines quality hardware and a user-friendly ELD HOS app to streamline recordkeeping and increase profitability.
Our additional features, customer service, and dedication to being a trustworthy business partner bring additional value to our product. Here are some of the most popular benefits of our elog solution:
Reliable hardware. Our hardware has been put to the test to make sure that it performs optimally at all times. The HOS247 electronic logbook is tamper-resistant, FMCSA-approved and operates with a stable Bluetooth connection to provide accurate, real-time data collection.
Compatible ELD HOS app. Our HOS log book app runs smoothly on both Android and iOS smartphones and tablets, adjusting to the driver's preference and simplifying fleet management. 
Top-rated customer service. We offer top-rated technical support in English, Polish, Russian, and Spanish every day of the week to keep close contact with our clients. 
Trial-period. HOS247 offers a trial period of two weeks so truckers can try out the HOS247 ELD system in real operations. If you are not satisfied, you may return the device within this time and receive a hassle-free refund.
No-contract policy. Our services can be purchased on a monthly or yearly subscription, there is no need for extended commitments. This way, you can add features or scale your plan up or down according to the specific needs of your business.
Extra features. To complement our ELDs HOS solutions, we optimize and automate tasks such as IFTA calculations and idle time reports. We also include GPS tracking and vehicle maintenance to prevent breakdowns and extend vehicle life.
What Are DOT HOS Exemptions?
The FMCSA considers certain DOT HOS exemptions that allow drivers to operate outside the rules in some circumstances, including:
30-minute break exception. Short-haul drivers working within a 150 air-mile radius from their work station are not required to take a 30-minute break.
16-hour short-haul exception. For short-haul drivers, the 14-hour driving window may be extended to 16 hours once every seven days. Property-carrying drivers may use this exception under the following conditions:
They have returned to their regular working location and have been released from duty at that location for the previous five shifts.
They have returned to the regular working location and have been released from duty within 16 hours after coming on duty following 10 consecutive hours off-duty
They have not used this exception during the previous six days, except for when a new seven or eight-day period has begun after 34 or more hours off-duty, as stated by section 395.3(c) of the Code of Federal Regulations.
Adverse driving conditions. Drivers can extend the maximum driving limit by two hours in case of an adverse condition that could not have been reasonably known before the driving began, such as weather changes or road closure due to an accident. Forecasted blizzards or rush hour traffic are not valid. The following restrictions apply:
Property-carrying drivers can drive no longer than 11 hours in a shift. Adverse driving conditions may increase that limit to 13 hours.
The 14-hour driving window cannot be extended. If the driving time limit is extended to 13 hours, they must still be carried out within the 14-hour window.
Drivers operating passenger vehicles can drive no more than 10 hours per shift. Adverse driving conditions may extend this limit to 12 hours. The 15-hour driving window for passenger-carrying drivers cannot be extended.
Direct emergency assistance. CMV drivers must comply with all ELDs HOS regulations. However, when the President, a state governor or the FMCSA declare a state of emergency, some or all of these rules may be lifted temporarily as stated in Section 395.1(b)(2) of the code.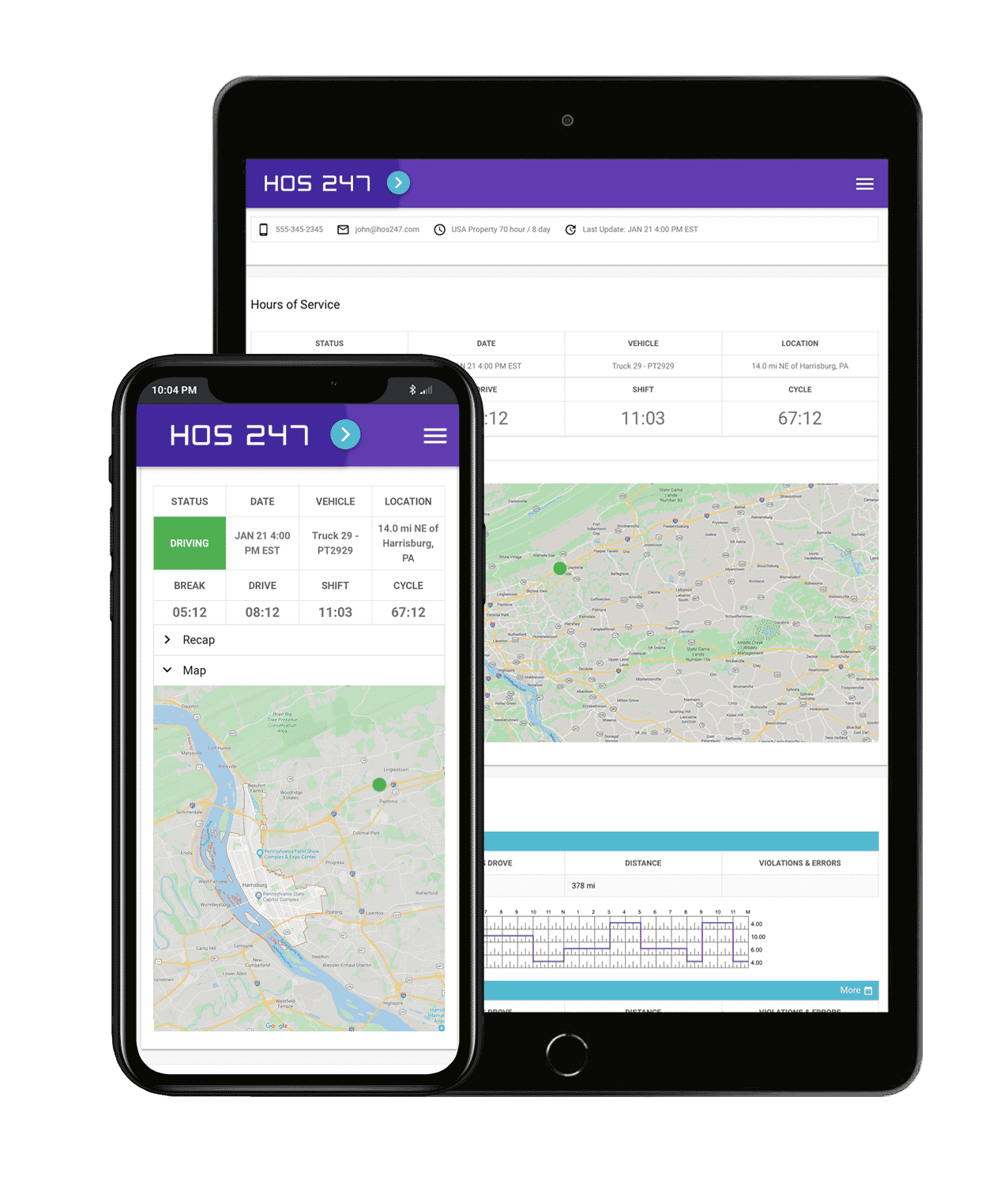 ELDs Must Support Current FMCSA HOS Regulations
Four FMCSA provisions of HOS regulations were revised on June 1, 2020. The goal was to allow more flexibility for drivers to operate without compromising safety. As of September 29, 2020, the new FMCSA HOS regulations updates have applied. These are: 
Short-haul exception. The distance has been increased to an 150 air-mile radius and allows a 14-hour work shift.
Adverse driving conditions exception. As referred in the previous section, the driving window may be extended by two additional hours in adverse driving conditions.
30-minute break requirement. Drivers are required to take a break of no less than 30 consecutive minutes after completing 8 hours driving time (previously on-duty time). On-duty/not driving periods may also count as the required break.
Sleeper berth provision. The sleeper berth exception now allows the driver to meet the minimum 10-hour off-duty time by splitting it into at least 7 hours in the berth and a minimum two hours off-duty. The added time must add to a total of 10 hours, at least. If these times are used together, neither period will count against the 14-hour driving window.
HOS247 Helps Carriers Avoid Costly Violations
Responsible providers offer effective ELDs HOS management solutions to fulfill all legal requirements. HOS247 provides a HOS log book that integrates an intuitive interface and efficient technology to meet federal standards and benefit trucking businesses' bottom lines. Our devices are dependable for compliance, improve operations and enhance productivity. The electronic logbook also helps prevent ELDs HOS violations like:
Operating after 14 consecutive duty hours. As per FMCSA HOS rules, a driver cannot drive after 14 continuous on-duty hours. For passenger vehicles, the limit is 15 consecutive hours. 
Driving over 60/ 70 hours in a week. Driving hours that exceed 60 or 70 in 7 or 8 days is considered a violation by the FMSA.
Failure to record duty status. The FMCSA requires drivers to record their duty status for every hour, failing which a hefty penalty will be charged. With a registered digital logbook like HOS247, the vehicle logs are automatically recorded from the engine. 
Inaccurate vehicle logs. Inconsistencies in drivers' RODS are subject to violation charges and CSA penalties. HOS247 devices are high quality and pair up with our app with a stable Bluetooth connection to record ELDs HOS data and keep it updated in real time, preventing human error and false information on RODS logs. 
"Awesome. Easy to install and use. Top notch customer service! I recommend it to everyone."


"Great company to deal with. The support team is very responsive and competent. They provided a great deal of education for our company."

"Customer service is great. They helped me to set up everything and showed how to edit my logs. Thank you."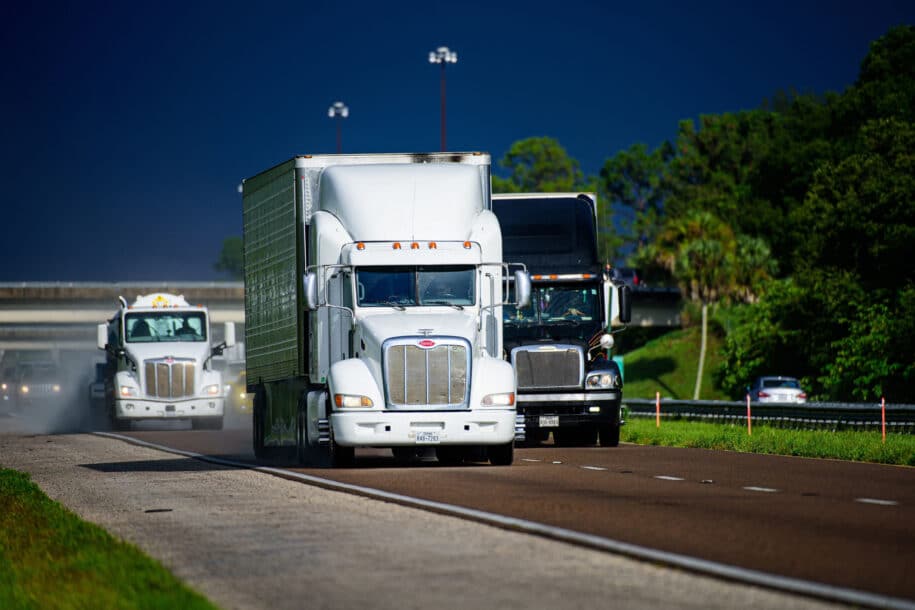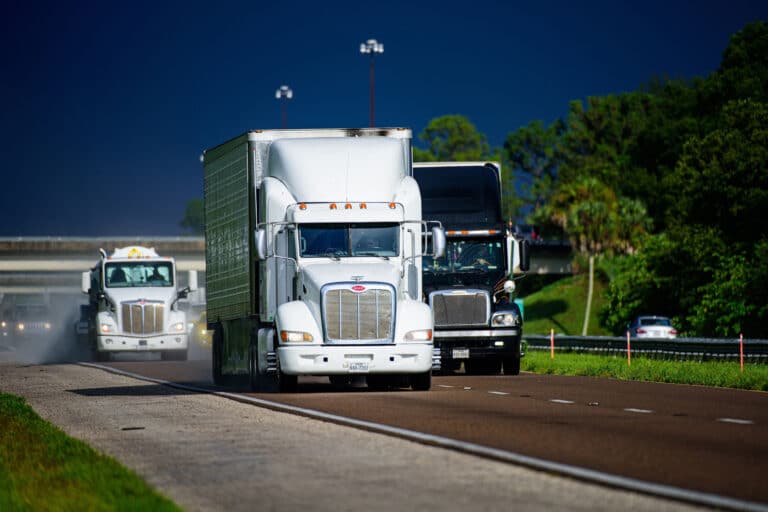 Fleet Management Systems & Features
Truckers who integrate all in one ELD fleet management systems to their businesses can significantly improve their operations by achieving compliance with the elog law while optimizing essential workflows. These systems streamline processes such as route planning, dispatch, vehicle maintenance,
Read More »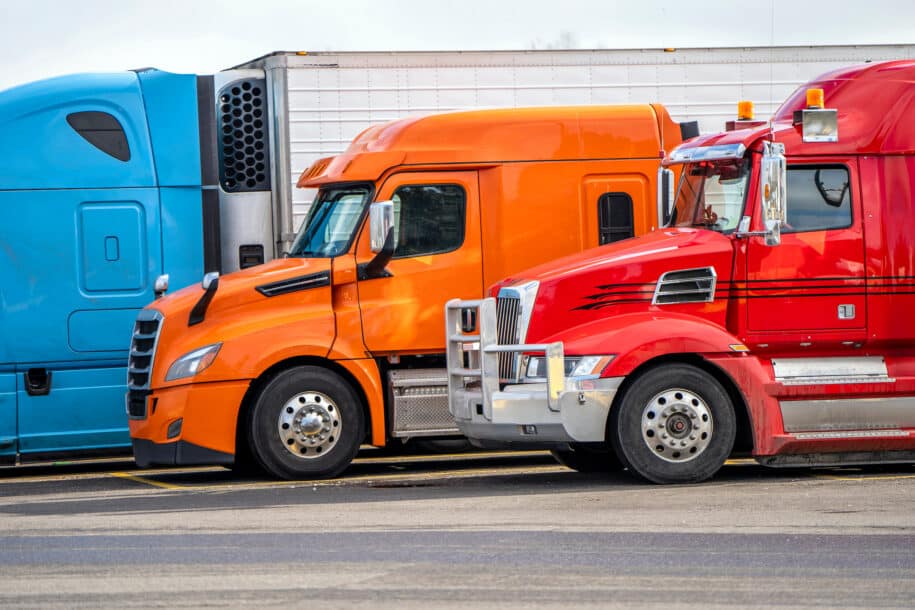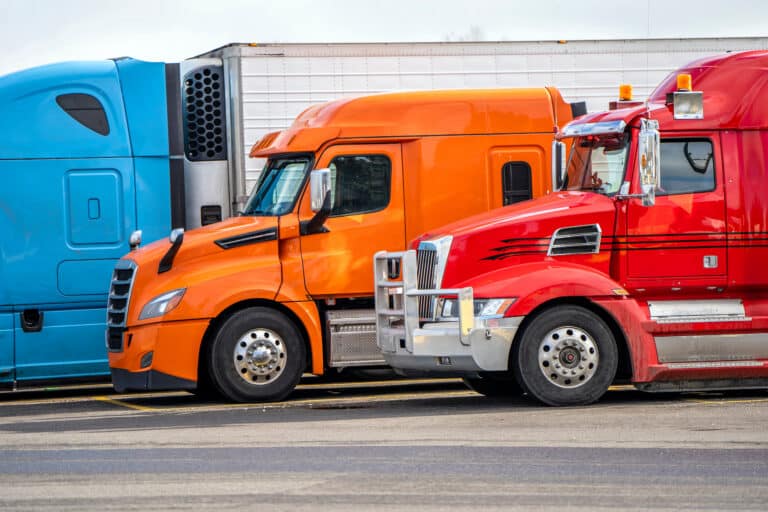 GPS Fleet Tracking Tips
The data collected by fleet tracking devices can be used to optimize processes, reduce costs and increase driver safety, improving the business's bottom line. That said, there's no doubt that using a fleet vehicle tracking device is a worthwhile investment,
Read More »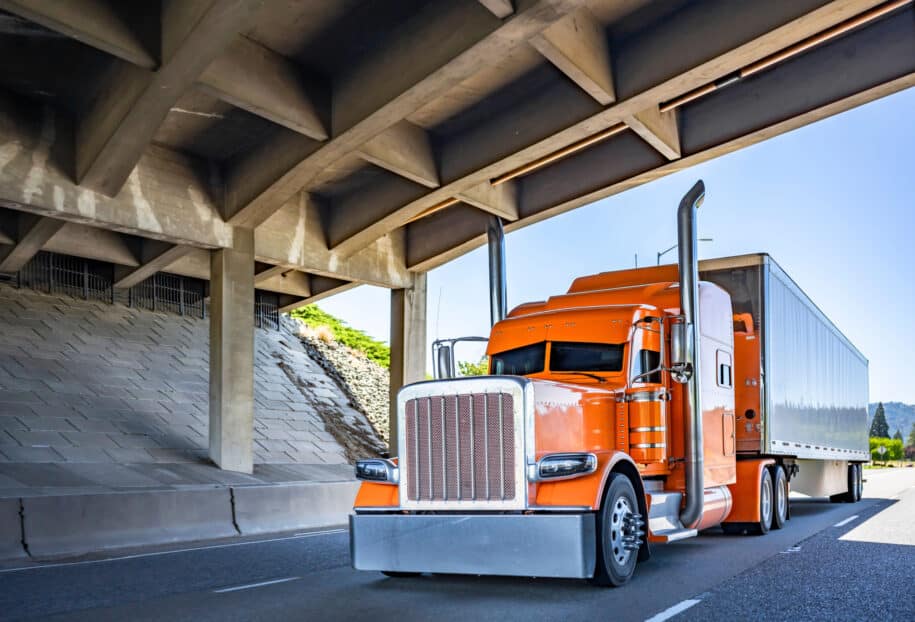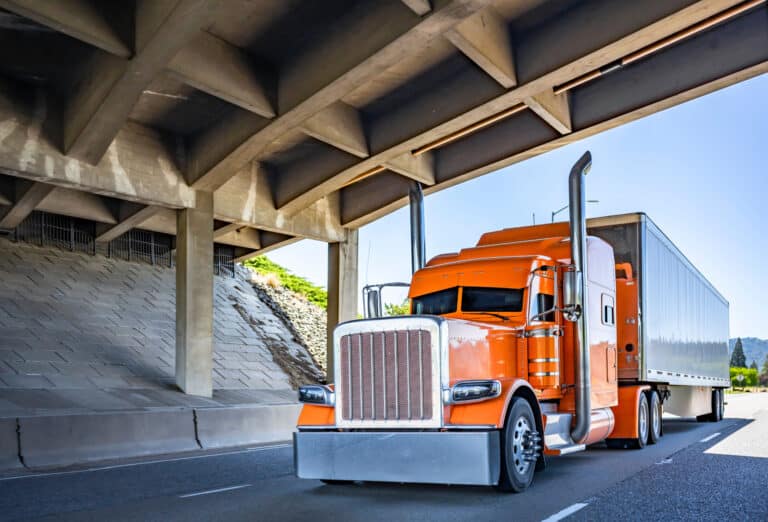 GPS Fleet Tracking Tips
If you want to streamline your fleet management processes, it's crucial to ask yourself: What is fleet tracking and how can it make a difference for my business? GPS fleet tracking is a digital solution that empowers truckers to monitor
Read More »