What is a driving log app?
Driving log apps give drivers, owner-operators and fleet owners the ability to record/manage hours of service electronically. The log apps must be connected directly to the truck engine in order to record the mandatory data. It must also remain as tamper free as possible to avoid any unnecessary issues along the way. The logging device will record engine hours and mileage, and then send it electronically from the truck to a driver's device. Fleet managers can also check and monitor the hos data to ensure compliance with the DOT regulations.  
Are driving log apps FMCSA compliant?
Yes, driving log apps are FMCSA compliant. However, the only way they are compliant is when they are part of an ELD system. ELD is accepted by the Federal Motor Carrier Safety Administration only when it is connected directly to an engine and can record HOS/RODs applicable data for drivers and fleet owners/managers.
Who must comply with the ELD mandate?
Any driver that is required to keep a record of duty status must possess an ELD.
If you are a driver and meet any of the following conditions, you must have an ELD:
Drive a vehicle that is 10,001lbs or heavier
Drive a vehicle that is designed for and used for the transportation of 16 or more passengers. This number will also include you, the driver.
Drive a vehicle that has a total weight routing or total combination weight of 10,001lbs or heavier
Drive a vehicle that is designed for and used for the transportation of 9 or more passengers. This stipulation is placed if you are doing so for compensation, and the number includes you, the driver.
Drive a vehicle that is transporting any type of material that could be considered dangerous, and in a large quantity. This will require a placard.
You can, however, meet those conditions but be allowed to operate under an exception which would not require you to keep a 24-hour ROD. Some of these exemptions include:
Driver-salesperson, as long as the time does not exceed 40 hours in 7 straight days.
Oilfield carriers.
Short-haul trucks.
Although you may have an exception, you will still be required to keep timesheets in the mandatory manner.
What is the carrier's responsibility in ensuring that they are using registered and compliant log app and device?
It is always the responsibility of the carrier to make sure that electronic drivers daily log software is compliant with the ELD mandate. It's the carrier's responsibility to be sure they have a DOT approved log book and device. A carrier can check if their logbook and device are registered easily by viewing their status online. It is up to the carrier to make sure they are up-to-date at all times. FMCSA keeps a current list of all active log books manufactures and registered devices. In order to avoid any unnecessary issues, it is recommended that you always keep a check on the current status of your log books and devices provider. The carrier can also sign up for ELD emails, which can also keep you informed regularly of your status.
Reasons to switch to a better driving log app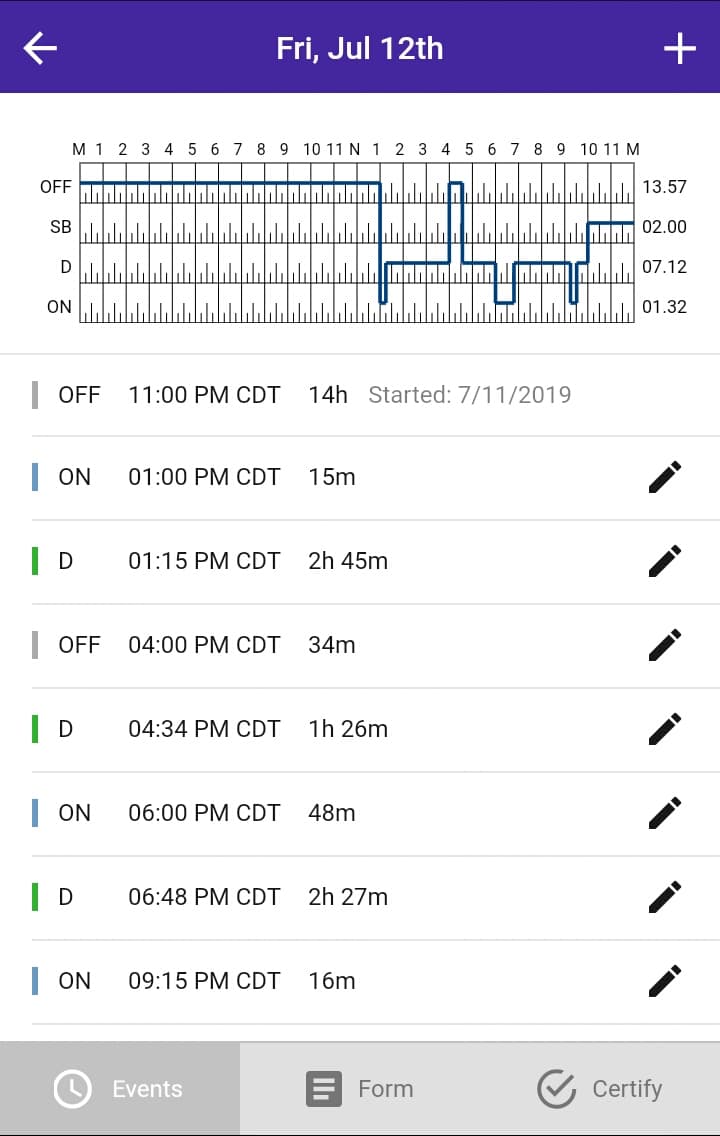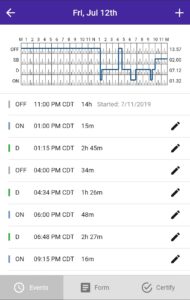 1. Overly complicated
Log apps should make your job easier, not harder. If the system you are using is complicating daily job tasks, and causing you added stress, then it could be time to find a new system to use regularly. An effective log app will not add any type of complication in to the day, but will instead make it effortless to perform daily jobs.
2. Communication Issues
If your electronic log app is having communication issues, it can be a huge inconvenience for all parties involved. It's essential to have the ability to reach support. In the event that your truck experiences technical issues and breaks down, leaving your driver stranded, they will need to have the ability to contact support. Without a reliable electronic log app support team, they will be unable to get any type of help.
3. Overpaying
If you're paying a large amount of money for your log book app, you might be overpaying for a system you don't need or does not provide you with adequate support.
4. Newer Provider
If your log book app is from a more recent provider, it could mean they were formed at the time ELD mandates went into place. This means that they may not always be trustworthy or as knowledgeable as veteran providers.
How to choose the right electronic logbook app
When choosing the right driving app, there are a few things to consider to make the best decision for yourself, your drivers, and your fleet.
Easy to Use
The right logbook app will be simple to use. It will not over complicate your daily tasks, but it will instead make them more manageable. The perfect log book app will be easy to use and make each daily task more simple.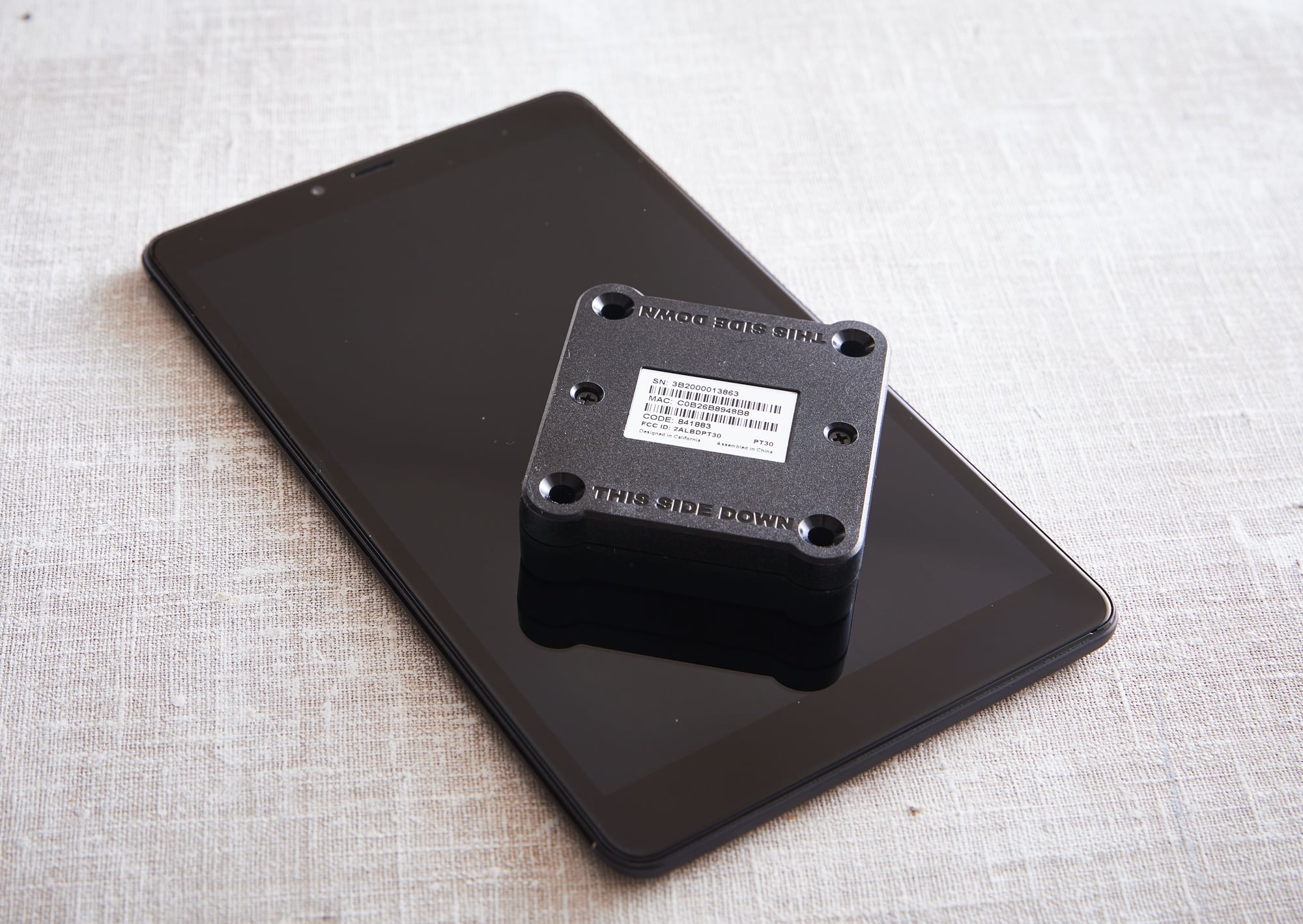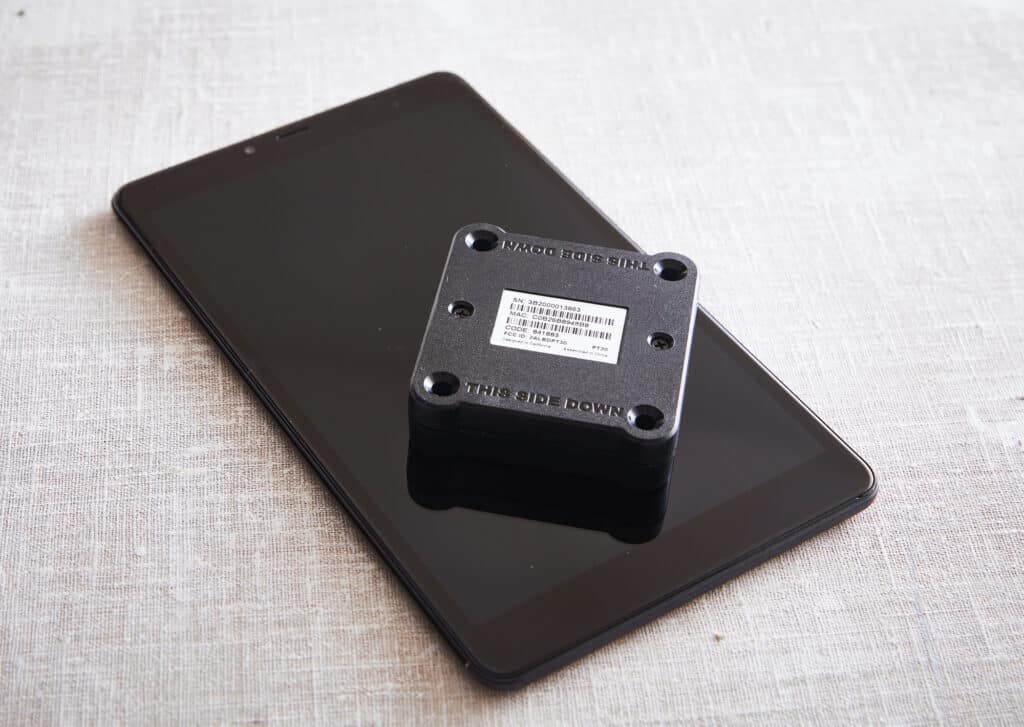 Excellent Support
The perfect app will come with excellent support. They will provide you with 24/7 support where someone will be available to help you with whatever you may need. This is a vital part of any service. Your drivers will need the ability to contact support at all times while on the road. There are a lot of things that can come about, such as technical issues with the truck or they may become lost and stranded. This is why it's essential to be sure you have excellent support along with your commercial driver log book software.
Flawless User Reviews
Before making the final decision, you will want to check all recent user reviews. Reading reviews is an effective way to ensure you're making the best decision. It is simple to access user reviews online.
When deciding on the right service, there are a few things to be wary of such as:
Proprietary Hardware: Some providers can create their own hardware on their own, which they then sell to the drivers. This is proprietary hardware which can end up being very costly for drivers who purchase it.
Long Contracts: For some drivers, they can get roped into very expensive, long contracts. This can make it hard if the driver decides they don't like the hardware or that they would like to try something new.
Little to No Experience: Any providers who developed within a year to two years can be seen as having little to no experience. This means that they don't come with adequate support and can also come with a lot of issues. It is best to avoid these types of providers.
Benefits of using HOS247
HOS247 is an industry leader providing electronic logbooks apps and hardware for the transportation industry. There are several benefits of using HOS247:
Hassle-Free 2-Week Returns: One massive benefit of using HOS247 is their ability to let you use their log book apps hassle-free for up to two weeks. This means that you can essentially purchase the log book hardware, use it for the full two weeks, and then return it for a full refund if it is not entirely satisfactory for you, your drivers, or your fleets' needs. In taking advantage of HOS247's, you can experience every detail of the service before you decide to commit and keep it entirely.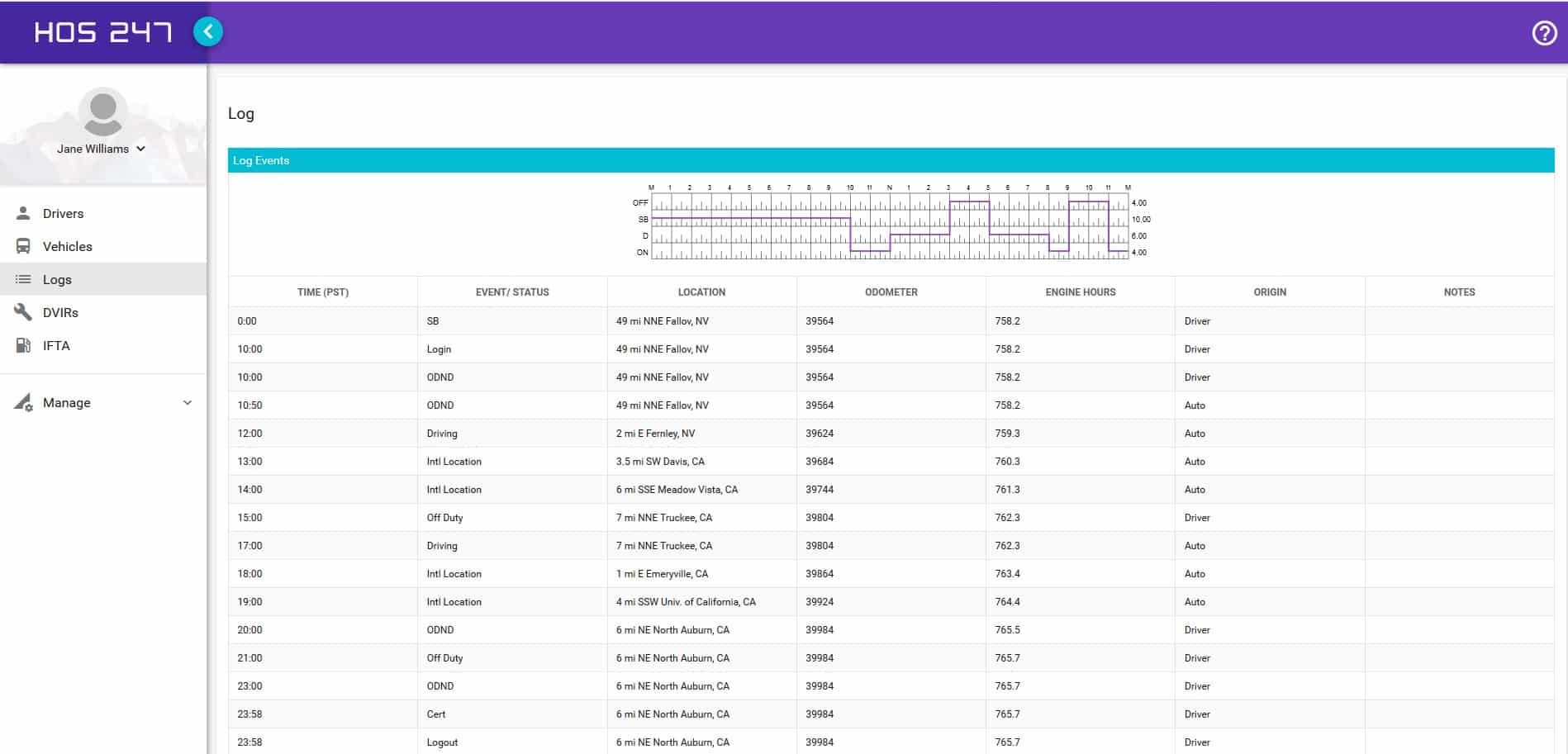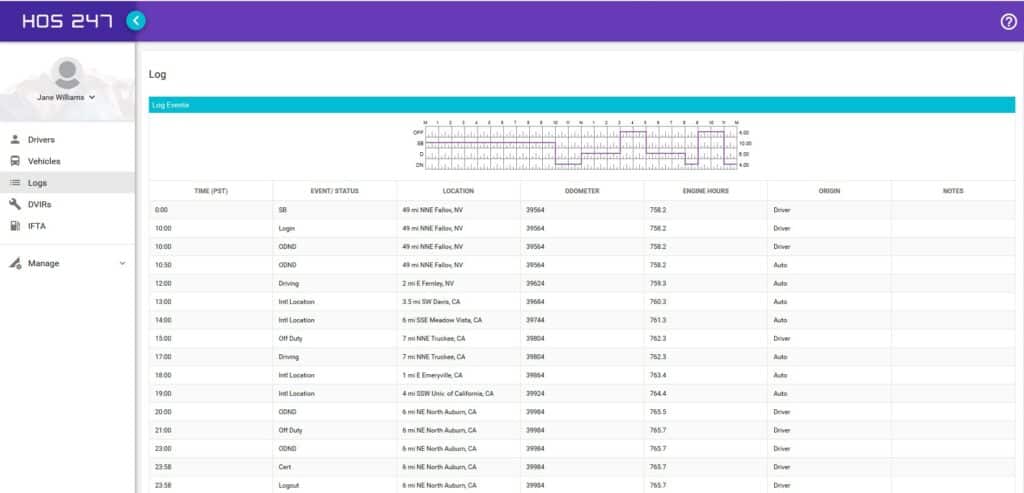 No Long Contracts: HOS247 is unique in that it does not require you to sign a long, complicated contract when you purchase our elogs service. For a lot of fleet owners, they can find themselves being roped into long contracts with providers who are not fully satisfactory. You can avoid any of those unwanted problems and instead enjoy a flawless log book app without a lengthy commitment to weight you down.
Trustworthy Support: Another benefit offered when using HOS247 is that they possess one of the most dependable support teams. All fleet owners need to feel like their trucks, and their drivers are safe and in good hands. With HOS247 logbook, your drivers will have the ability to contact a trustworthy support team any time, day or not. HOS247 provides a top-rated support team that is focused on customer satisfaction for every client – large or small.
Free Demos: HOS247 provides free demos for those fleet owners who may be a little unsure about what they want in a log book or about fully committing to a purchase. The free demos offered from HOS247 will allow you the ability to try the app fully before making a final purchase. This is seen as a significant convenience for all fleet owners, and it gives you a lot of assurance during the buying process.
"Awesome. Easy to install and use. Top notch customer service! I recommend it to everyone."


"Great company to deal with. The support team is very responsive and competent. They provided a great deal of education for our company."

"Customer service is great. They helped me to set up everything and showed how to edit my logs. Thank you."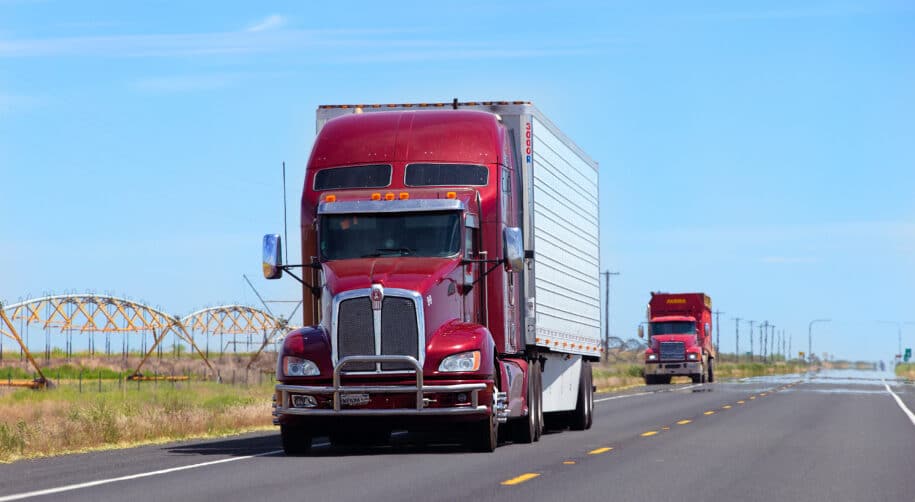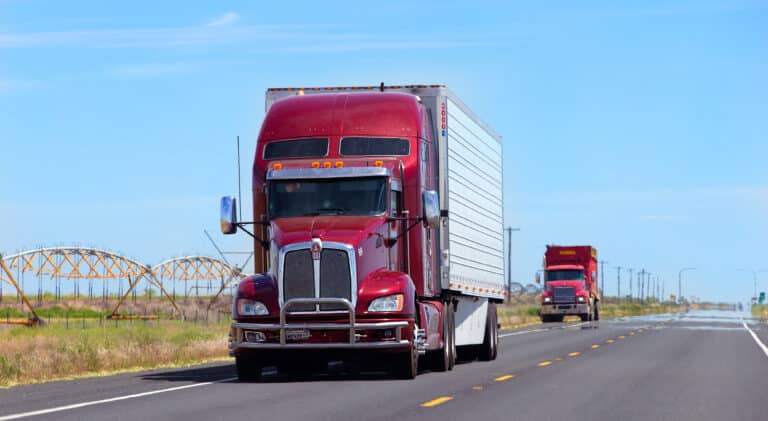 ELD Reviews
To comply with federal legislation, trucking businesses must equip their vehicles with electronic logbooks to keep hours-of-service records. Carriers should check for their provider's name on the FMCSA ELD approved list to ensure their time and money are well invested.
Read More »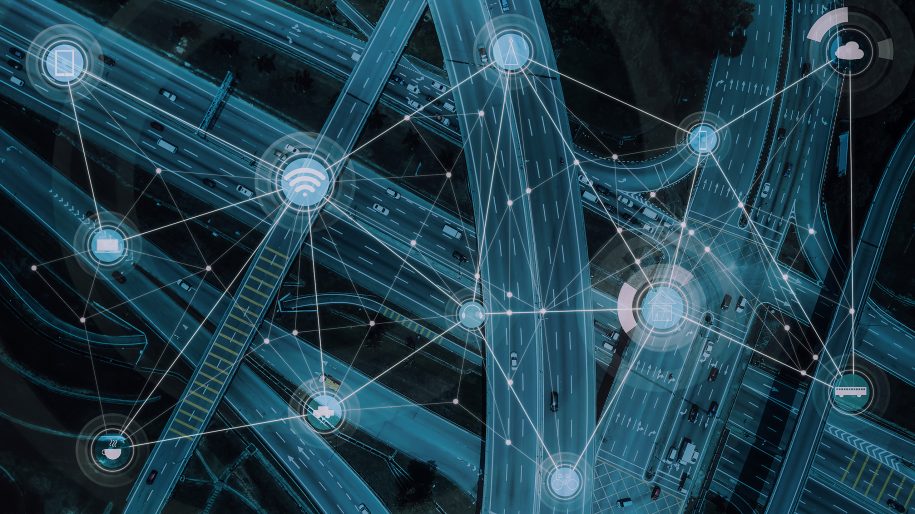 ELD Reviews
VisTracks and HOS247 are two white-label ELD solutions that allow resellers to provide electronic logging devices to their customers under their own brand name. Both companies are on the Federal Motor Carrier Administration's self-registration list and their apps … Read More
Read More »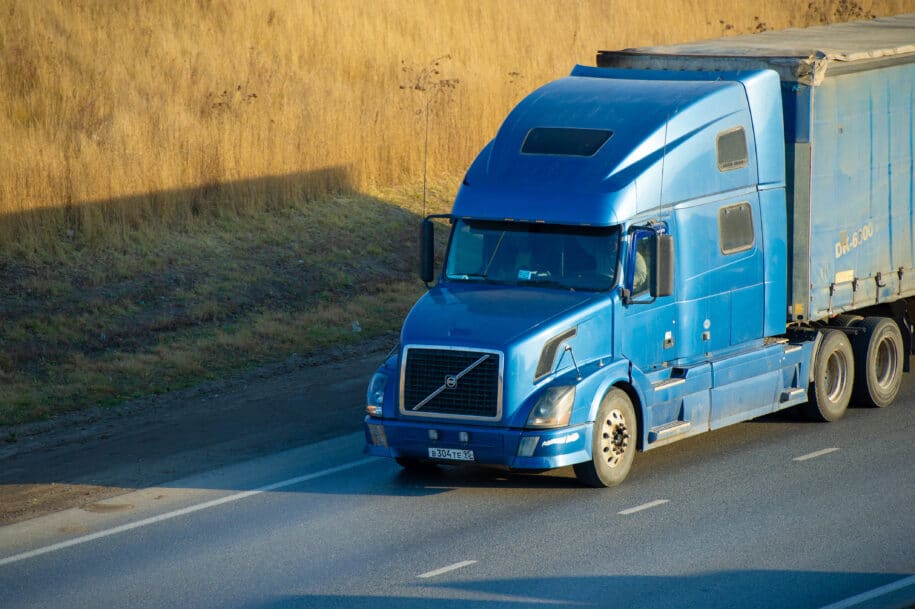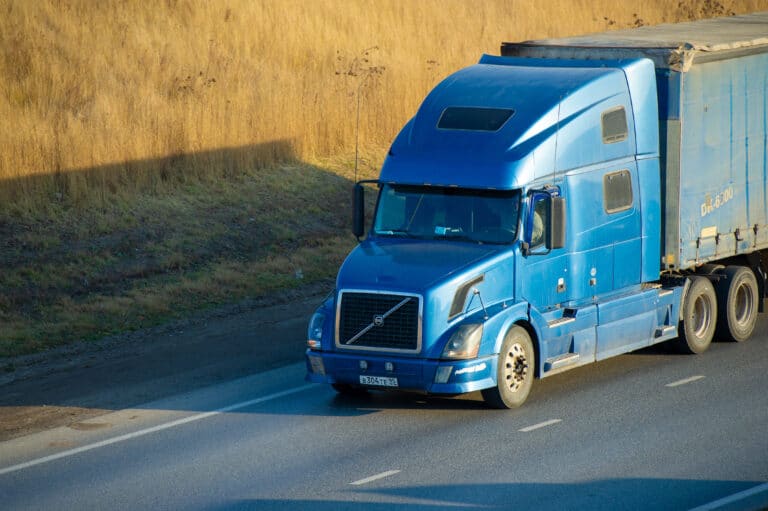 ELD Reviews
Now that truckers and commercial motor vehicle (CMV) drivers have had time to become acclimated with the ELD Mandate, there's no excuse for not complying with its regulations. Without a compliant electronic logging device, drivers risk being fined, placed out
Read More »