Elogs for truckers help businesses in the transportation and trucking sectors with HOS compliance and productivity. Carriers must use them to comply with the mandatory federal requirement for drivers to keep their RODS electronically; however, they can also be an opportunity to upgrade the fleet and improve operations to increase profitability. This article will explain the basics of elogs for truckers and what HOS247 logbooks bring to the table.
What Are Elogs for Truckers and How Do They Work?
Elog systems for truckers rely on a device that connects to the vehicle's engine control module (ECM) to collect data and display it on the driver app and fleet manager portal. These systems record locations, engine hours, mileage, date and time accurately to produce records of duty status. They also record identification data for the driver and the motor carrier. 
When the vehicle hits a speed of 5 miles per hour, the electronic logbook automatically switches to driving mode and starts recording. If the speed drops down to zero for at least 3 seconds, the elog system will set the vehicle status to 'stopped'. The ELD must support yard moves and personal use so they do not count against driving time. The vehicle's location is recorded every hour, whether the engine is on, off, or in motion. 

HOS247 Is a Top-Rated Provider of Elogs for Truckers
Carriers have much to gain from choosing a reliable electronic logbook service. By providing elogs truck drivers and fleet managers can use easily and effectively, carriers can take care of compliance and focus on increasing profits. HOS247 is a top-rated logbook system because of our commitment to dependability. Some of the benefits of our solution are: 
Reliability. HOS247 focuses on providing an efficient and reliable ELD with durable hardware, a friendly interface, and a stable Bluetooth connection.
FMCSA compliance. Our solution has been tested thoroughly and fulfills all federal ELD requirements. It also supports intrastate HOS rules.
Top-rated technical support. Our elogs for truckers have great ratings on app distribution platforms. This is a testament to the quality of our service. Drivers and fleet managers appreciate the dependability, accuracy, ease of use, and effectiveness of our logbook with multilingual customer support.
One-stop solution. HOS247 packs numerous features with the electronic logbook, including compliance monitoring, real-time GPS tracking, IFTA mileage calculations, driver vehicle inspection reports, maintenance reminders, fault code detection, location history, and many more.
How to Make Sure Elog Systems for Truckers are in Compliance with FMCSA Regulations?
The FMCSA keeps a list of all self-certified and registered elog solutions, but it does not verify whether the electronic logbooks in it are actually compliant. As per the regulations, sre responsible for observing all federal technical standards to register themselves on the list of approved elogs for truckers. 
If the Administration finds that an ELD device presents compliance issues, the device will be removed from the list. For trucking and transportation companies found using a non-compliant device, the FMCSA will allow eight days for them to replace it. Carrier companies and owner-operators should check the  registration and revocation lists regularly to verify that their provider is in good standing. The HOS247 logbook has been extensively tested and has proven to comply with all regulations.
When Are Elogs for Truckers Required?
Most commercial drivers are under obligation by the ELD mandate to use elog devices if they transport passengers or commercial goods across state borders. The rule also applies to drivers with Canadian and Mexico domiciles. Some drivers enjoy exemptions from ELD compliance and may use paper logs to maintain a record of their hours of service. Exemptions from the FMCSA's requirement apply in the following cases:
Drivers that operate within a 150-mile radius from their main work location. These operations are considered short-haul services and do not need to keep RODS.
Drivers keeping RODS for up to eight days during a 30-day span.
Drivers of vehicles with pre-2000 engines.
When vehicle in question is a commodity itself.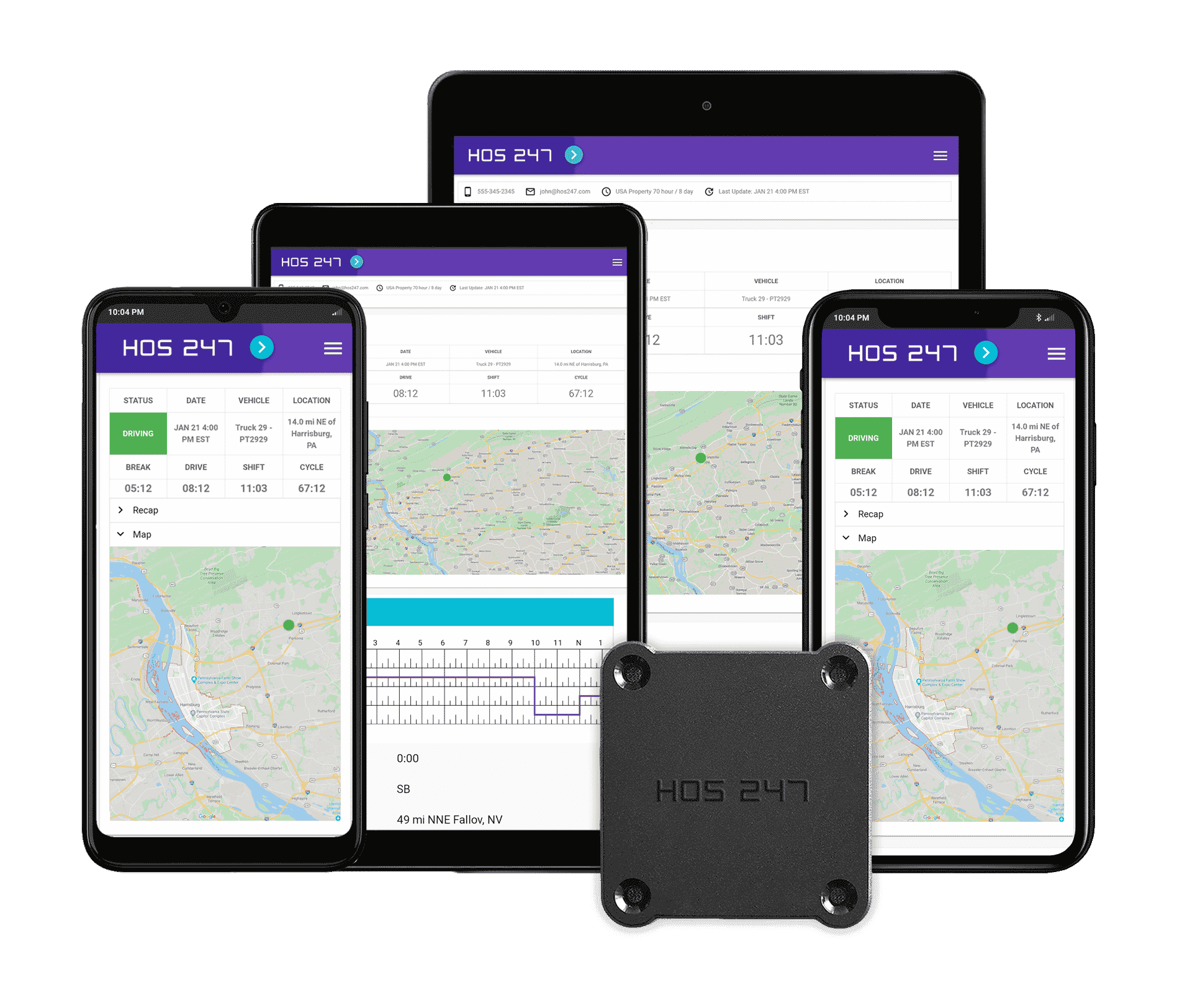 HOS Rules and Exceptions
Elogs for truckers are programmed according to federal hours of service rules and exceptions. Let's go over the most important ones:
30-minute break rule. Drivers must take a 30-minute break after driving for eight consecutive hours. However, drivers operating in a short-haul radius and driving a non-CDL truck or van are exempt from this particular rule.
14-hour rule. Driving property-carrying vehicles is not allowed after 14 consecutive on-duty hours, 15 for passenger-carrying vehicles. However, drivers can qualify for an exception to extend the continuous driving time frame by 2 hours once a week.
Adverse driving conditions. In case of bad weather, traffic jams, or bad road conditions, drivers can drive for two extra hours. However, this exception is only applicable if the adverse conditions were unforeseeable. For known and predicted causes of delay, operators must plan accordingly. In this scenario, the driver must stop driving after 14 hours and continue once the conditions improve.
Emergencies. In emergencies, all rules pertaining to hours of service cease to apply for a limited time period. Apart from that, all CMV drivers must adhere to HOS rules as usual. That said, such emergencies must be declared by the President of the United States, the FMCSA, or state governors. An emergency announced by a federal or state-level institution does not qualify for this exception.
Should Truckers Choose Android or IOS Apps to Run ELD Systems?
There has been a long history of competition between Android and iOS apps. This is a never-ending debate, so truckers looking for an ELD app should choose one that can be found on both Google Play and the Apple's App Store. This way, drivers can use their preferred operating system. This will allow easy integration, but there are no official restrictions on using iOS or Android. It really does not make a difference which operating system carriers choose as long as drivers use it properly. Ideally, providers should offer both flexibility and convenience.
The HOS247 logbook app is top-rated on both app distribution platforms for its optimal performance and quality customer service. Book our free demo today or request a 14-day trial. At HOS247, we promise to offer trustworthy, reliable, and transparent elogs truck drivers can rely on.
"Awesome. Easy to install and use. Top notch customer service! I recommend it to everyone."


"Great company to deal with. The support team is very responsive and competent. They provided a great deal of education for our company."

"Customer service is great. They helped me to set up everything and showed how to edit my logs. Thank you."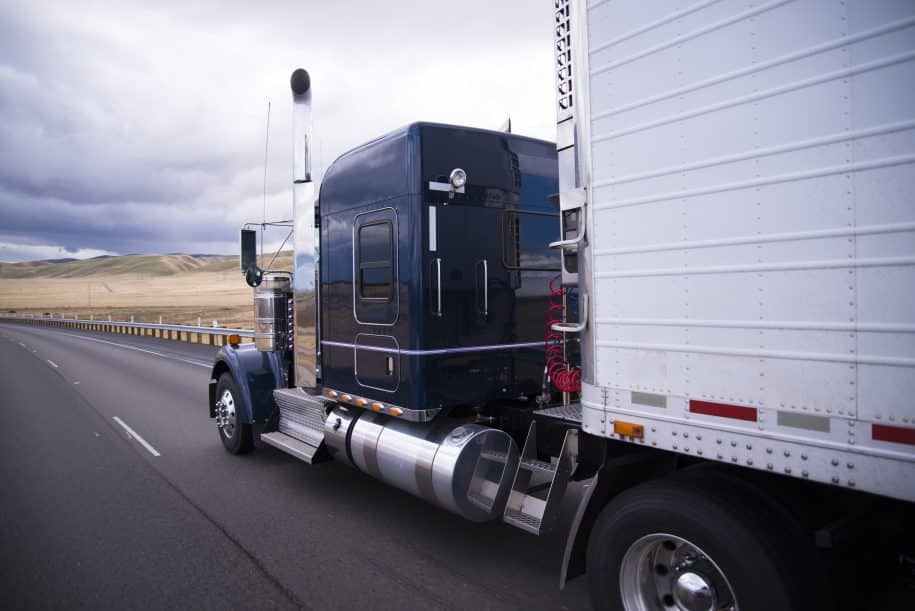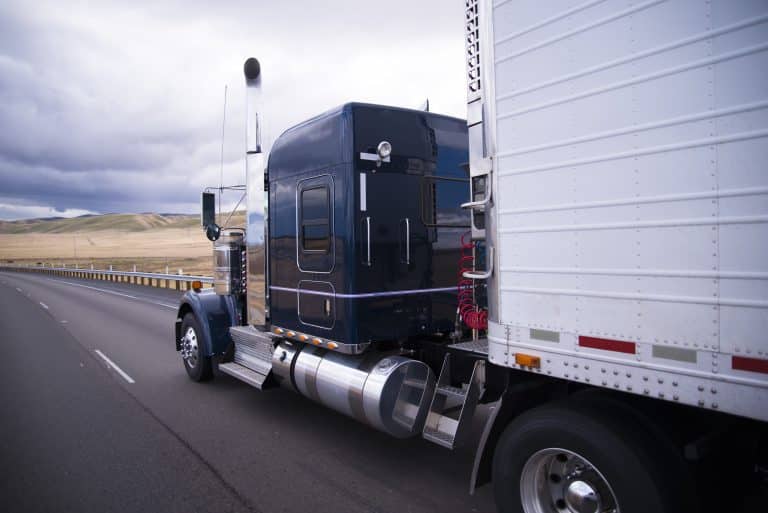 GPS Fleet Tracking Tips
Many companies wonder what they can do to improve the bottom line for their business. There are the obvious budget cuts like cutting discretionary spending, but what about alternative solutions like managing your fleet more effectively? Fleet vehicle tracking could
Read More »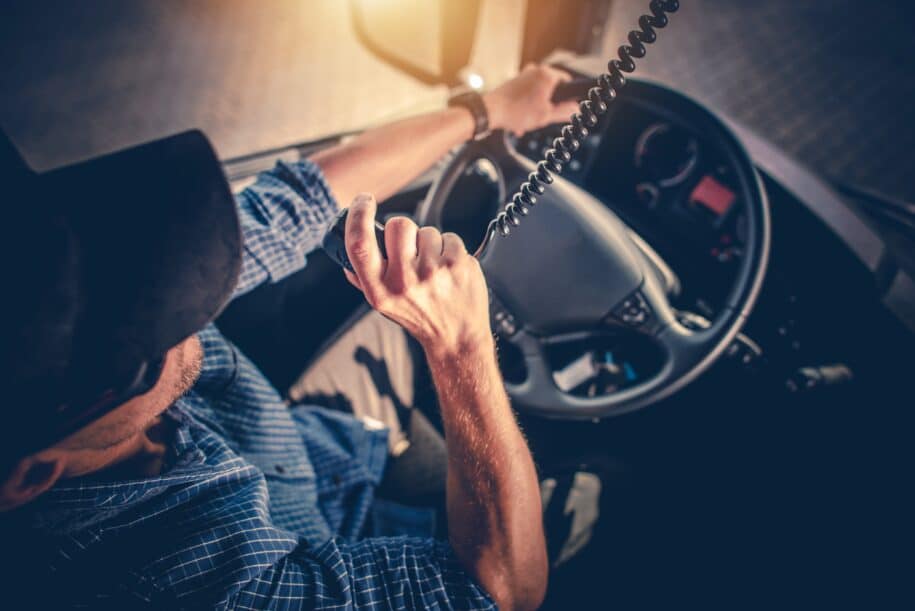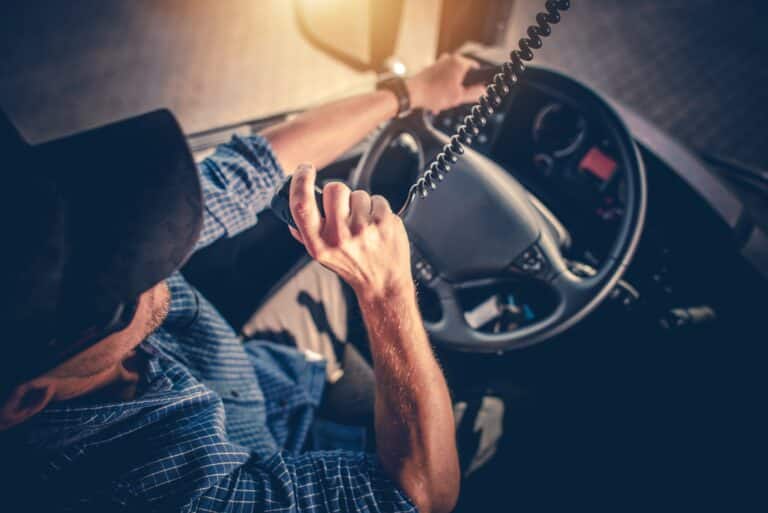 ELD Services & Devices
Finding the perfect electronic logbook for truckers is a challenging but necessary part of the job. HOS247 offers a comprehensive solution with easy to use interface and a dedicated customer support team. When drivers sign up for our elogs for
Read More »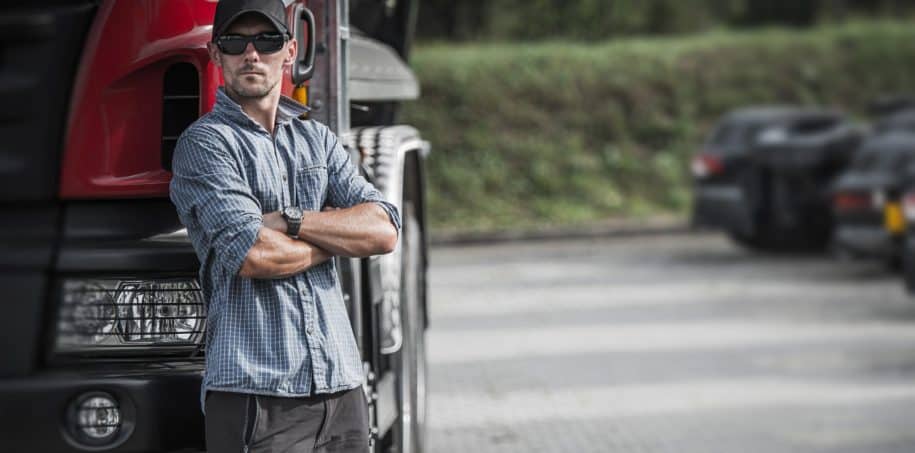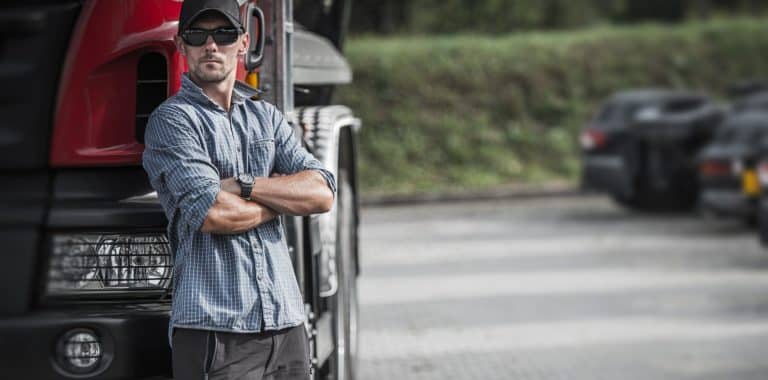 ELD Services & Devices
It is no secret that most truck drivers fall into the category of those who must comply with the HOS rules. Keeping track of hours and managing a trucking company can feel like a monumental feat at times. Companies need
Read More »