HOS247 Is an Industry Leader Providing FMCSA-Approved ELD Devices
Having an FMCSA-approved ELD device is more important now than ever for fleet managers and their drivers. But not just any ELD will do, even if it is an FMCSA-certified ELD. Fleet managers have an obligation to their company, to their drivers and to the public to ensure their commercial motor vehicles are safe on the road and abide by all hours-of-service (HOS) regulations and other DOT laws. In order to efficiently and profitably do so, having ELD-compliant devices managed by a reputable ELD provider is crucial. HOS247 is a leader in the ELD marketplace for a variety of reasons, including:
Helps drivers avoid hours-of-service (HOS) violations
Offers reliable support whenever drivers need it on the road, helping to quickly resolve any compliance issues they may encounter 
Doesn't require the commitment to sign any long-term contracts
Offers hassle-free two-week returns
Provides an ELD app supported by Android and iOS to help fleets stay FMCSA-compliant with ease
Automates hours-of-service calculations and alerts to help drivers prevent violations
Allows electronic logbook managing and editing
Provides the ability to easily create and edit electronic driver vehicle inspection reports (DVIRs)  
Offers over-the-phone onboarding training for drivers so they can quickly learn how to keep accurate electronic logs.
Gives real-time GPS and location history to increase fleet visibility and ensure efficiency 
How to Choose an FMCSA-Registered ELD?
With so many ELD providers in the market, it can be difficult for fleet managers to determine not only which one is best for their fleet, but also which one is the most reliable. In order to aid in this task, the FMCSA devised a list of "registered" ELDs on its website. However, being registered does not mean "compliant." Any ELD provider can add itself to the FMCSA's registered list, thus self-certifying itself as a trusted vendor. They remain on that list until a complaint is filed against them and the FMCSA has the time to remove them from the list and add them to a separate list of revoked vendors. For that reason, it is vital that fleet managers do their own research when choosing an ELD that is not only FMCSA-registered, but also has a good reputation among drivers.  
While the FMCSA lists a "Choosing an Electronic Logging Device Checklist" on its website in order to help carriers choose the right vendor, it is a bit cumbersome, and it may be easier to instead keep in mind three key things to look for and three red flags to avoid in an ELD.
The three most important things to seek in an ELD provider are:
Real reviews on neutral platforms such as app stores and ELD rating websites
Intuitive technology that is easy for drivers to learn and use
Live support with minimal wait times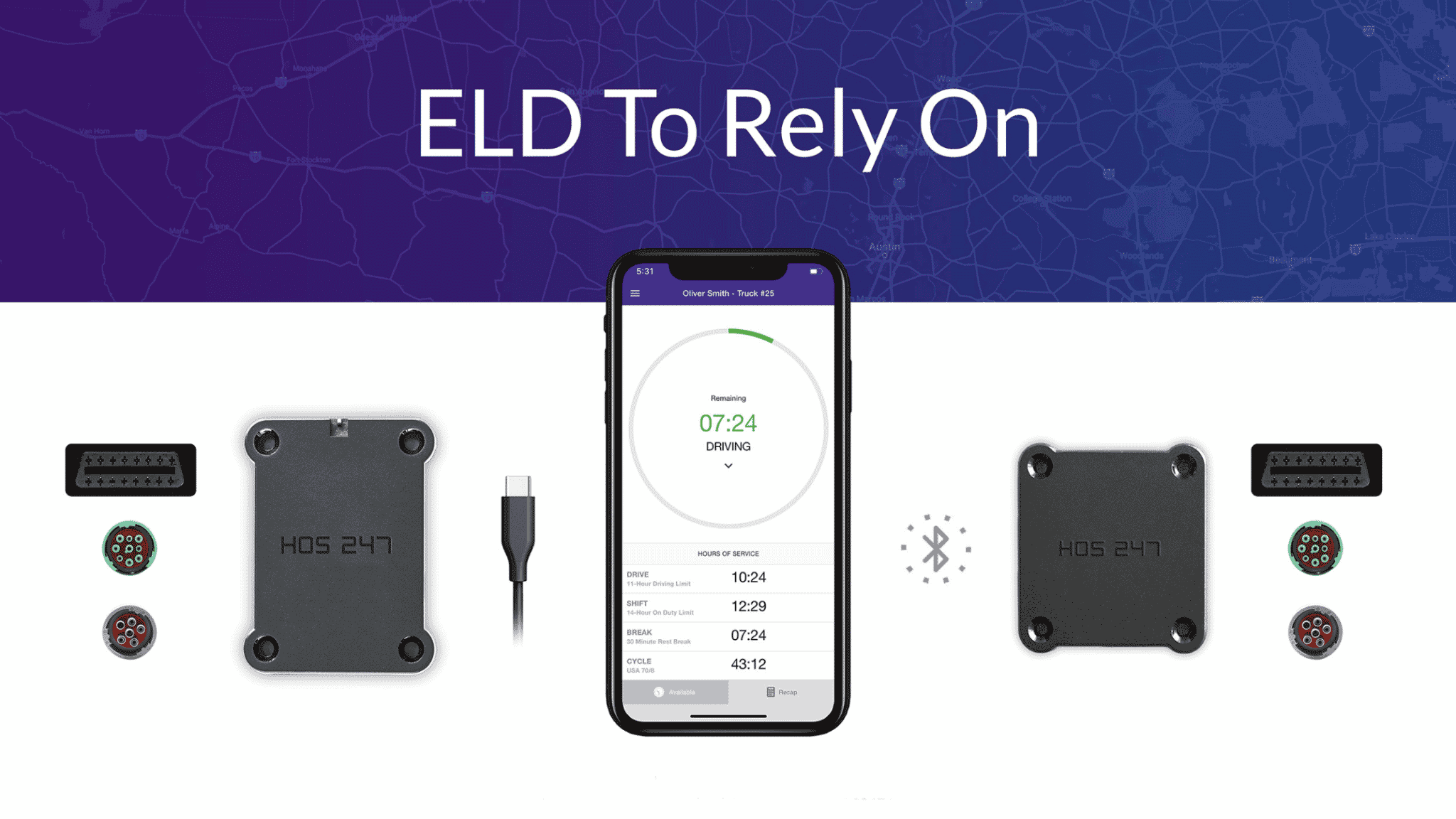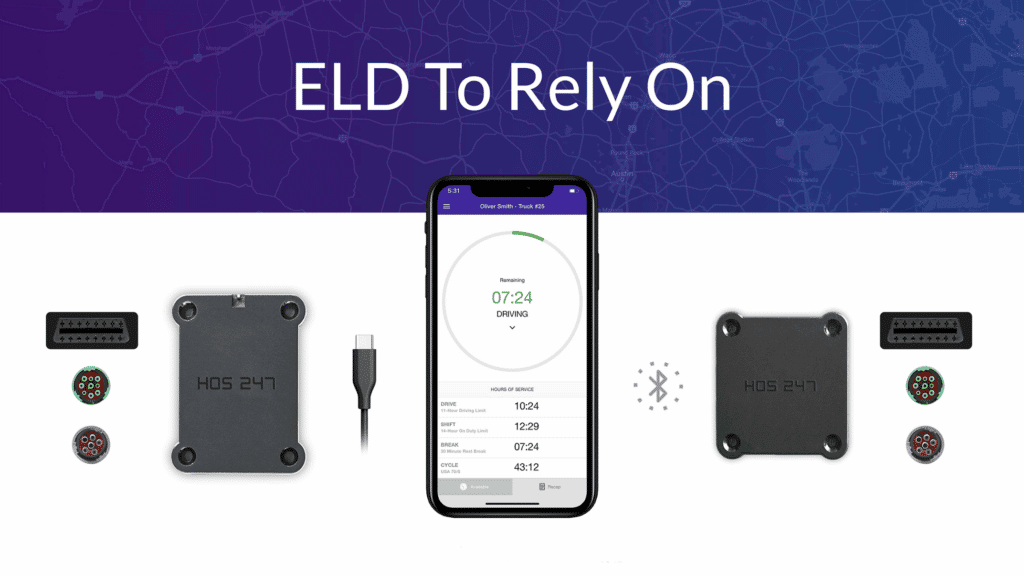 The top three things that should be red flags when choosing an ELD are:
Old, proprietary hardware that is not only more expensive upfront, but cannot be used with drivers' own devices
Contracts longer than one year, as this is a sign the provider is not confident in their ELD
Minimal experience, as providers that entered the ELD business within the past year or two might not be around long-term
It is also important to ensure that an ELD provider not only is on the list of FMCSA-approved ELD devices, but stays there long-term. The FMCSA regularly has to assess its FMCSA-registered ELDs to ensure they aren't malfunctioning and that they comply with the ELD mandate. When they don't comply, they are added to the ELD Revoked List. While the FMCSA tries to notify carriers when an ELD provider is revoked, it is a good practice for fleets to check both lists regularly on their own while keeping in mind that there isn't an FMCSA-certified ELD necessarily, since the vendors are self-certified and not endorsed by the FMCSA.
HOS247 is Compliant With the DOT and FMCSA While Supporting Trucking Exemptions
HOS247 places a high importance on remaining compliant with current DOT regulations and staying on the list of FMCSA-approved ELD devices. But HOS247 also goes above and beyond the FMCSA's expectations. For example, HOS247 ELDs also support trucking exemptions.
There are four HOS trucking exceptions that exempt certain commercial drivers from HOS rules in specific conditions. Those exceptions typically relate to the 11-hour rule, 14-hour rule and 30-minute rest break, with the main goal of preventing driver fatigue and improving safety overall.
1. The 30-Minute Break Exception
The 30-minute break rule states that a driver needs to take a 30-minute break after driving for eight hours. They can perform tasks unrelated to driving but cannot drive at all without first taking a break of 30 consecutive minutes. However, there are two exemptions to this rule in regard to short-haul drivers who either:
Report and return to their normal work reporting location within 12 consecutive hours while staying within a 100 air-mile radius; or
Operate non-CDL trucks and operate within a 150 air-mile radius of their normal work reporting location every day.
2. The 16-Hour Short-Haul Exception
The FMCSA's 14-hour rule states that a property-carrying driver is not allowed to drive past their 14th consecutive hour on duty. In order to commence driving again, the driver must have a 10-hour off-duty break. (The limit is 15 hours for passenger-carrying motor vehicles.) According to the 16-hour short-haul exception, however, property-carrying drivers can extend their 14-hour driving window to 16 hours one time during any period of seven consecutive days if they:
Have returned to their normal reporting location and have been released from duty at the same location for their previous five tours of duty;
Have returned to their normal reporting location after 10 consecutive hours off duty and been released from duty within 16 hours of coming on duty; or
Have not taken the 16-hour exception within six consecutive days, with the exception of starting a new seven- or eight-consecutive day period after an off-duty period of 34 or more consecutive hours.
3. Adverse Driving Conditions Exception
According to the FMCSA's 11-hour rule, a property-carrying driver can drive a maximum of 11 hours in a 14-hour window if they've spent 10 consecutive hours off duty. (The limit is 10 hours for passenger-carrying drivers.) The adverse driving conditions exception allows drivers to extend their time by two hours if the driver couldn't have anticipated the driving conditions prior to starting their shift.  
4. Direct Emergency Assistance Exception
This exception states that drivers can complete their run without violating HOS regulations if there is a declared emergency — providing the driver could have completed their run in the absence of the emergency. The emergency must be declared by either the president, a state governor where the driver operates or the FMCSA.


In Addition to Interstate Regulations, ELDs Must Support Intrastate HOS Rules
Compliant ELD devices should not only support local HOS regulations, but also interstate and specific intrastate regulations when applicable. For example, interstate truck drivers are not permitted to drive for more than 11 consecutive hours in a 14-hour period. They must have at least 10 consecutive hours of off-duty time before commencing their driving shift.
Interstate bus drivers must abide by even stricter HOS rules, as they cannot drive more than 10 hours in a 15-hour period. Both passenger-carrying and property-carrying interstate drivers can drive no more than 60 hours in a seven-day period.
Unlike interstate drivers, intrastate drivers stay within a single state, and each state has its own rules. California and Texas are two states with unique rules. In fact, California's intrastate drivers have until Dec. 31, 2020, to comply with the ELD mandate, while most drivers around the country have already been required to comply.
In Texas, intrastate truck drivers are allowed to drive 12 hours after an eight-hour off-duty break. However, they cannot drive after being on duty for 15 hours, even after a period of eight consecutive hours off duty.  There are exemptions, however, for intrastate truck drivers in Texas who:
Return to their normal reporting location and are released from the same location within 12 consecutive hours;
 Have a minimum of eight consecutive hours off duty between each 12-hour on-duty period; or
Operate within a 150-air-mile radius of their typical reporting location.
What other features are needed for your trucking operations in addition to an FMCSA-certified ELD?
Having an FMCSA-certified ELD is the first step to compliance with the DOT and the FMCSA's HOS regulations. However, an efficient and profitable fleet relies on an ELD that has more features than the minimum requirements set by the FMCSA. The following are just a few examples carriers should expect from their ELD vendor:
GPS tracking to help them track every vehicle as well as all their equipment. It should also offer:

Real-time updates for accurate dispatching
Location sharing and history for improved customer service and estimated times of arrival
Precise telematics data, such as driver speed and vehicle health

IFTA mileage reporting that is seamlessly automated, eliminating the administrative burden of tracking mileage and collecting fuel receipts
Dispatch that effortlessly matches drivers to jobs in seconds, as well as:

The ability to monitor job progress
A visual representation of all jobs in a given service area
The ability to integrate with other third-party dispatch tools  
ELD Compliance Timeline
With the exception of California, all drivers who are required to record their hours of service must by now be in compliance with the ELD mandate. Here are the three key dates outlined by the mandate:
Feb. 16, 2016 – The notice that ELDs would be required to replace traditional HOS recording methods
Dec. 18, 2017 – The date by which CMV carriers were required to use either a registered ELD, or an approved AOBRD or EOBRD
Dec. 16, 2019 – The date by which vehicles equipped with EOBRDs or AOBRDs must have been replaced by an FMCSA-registered ELD
"Awesome. Easy to install and use. Top notch customer service! I recommend it to everyone."


"Great company to deal with. The support team is very responsive and competent. They provided a great deal of education for our company."

"Customer service is great. They helped me to set up everything and showed how to edit my logs. Thank you."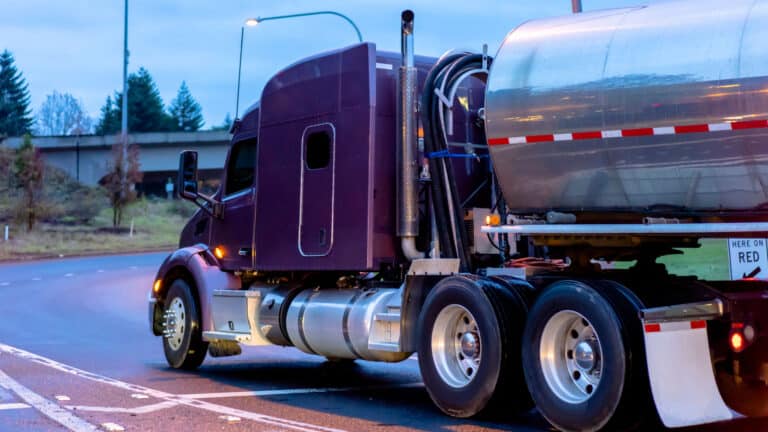 ELD Services & Devices
Since the implementation of the ELD mandate in 2019, finding a reliable electronic logging device has become crucial for truckers operating in the United States. The law requires motor carriers and CMV operators to use electronic logbooks to record their
Read More »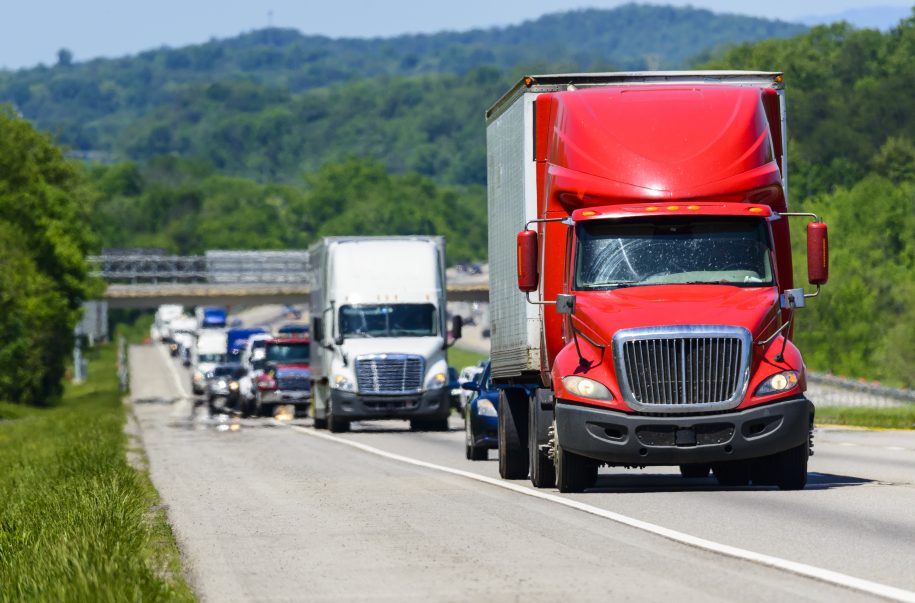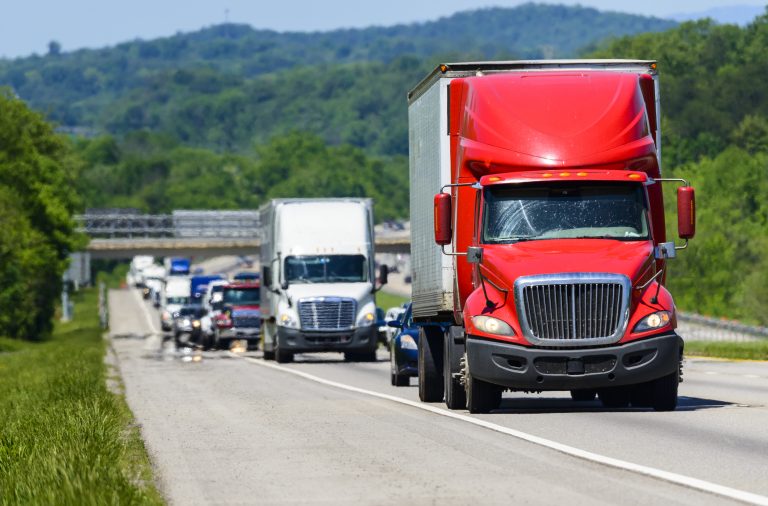 ELD Services & Devices
Electronic Logging Device or ELD helps trucker drivers to reduce unnecessary expenses and increase profits. ELD is now mandatory by FMCSA electronic log rules and the Department of Transportation (DOT) for a number of reasons. In addition to keeping track
Read More »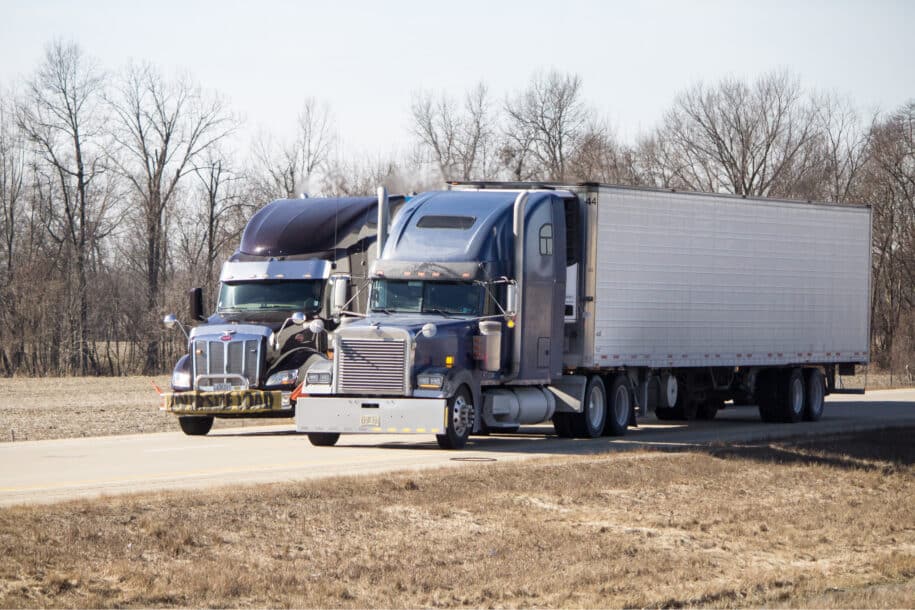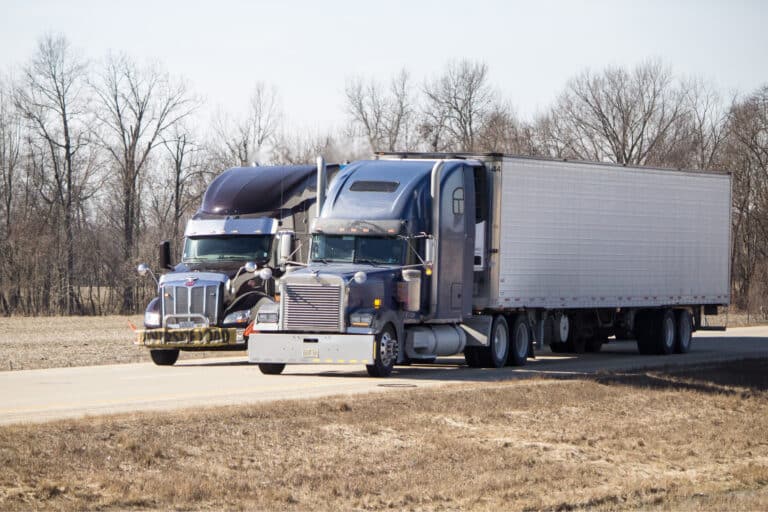 GPS Fleet Tracking Tips
Running a business is challenging, no matter the size. Just like giant companies with hundreds of vehicles in operation, owners of small fleets face similar problems related to inefficient dispatch, lack of visibility, extra fuel expenses, and time-consuming paperwork. Small
Read More »