The ELD mandate implemented in December 2017 drastically changed the trucking industry. With several exemptions, elog rules require most commercial drivers to automate their working routine using FMCSA approved elogs. The initiative intends to avoid the problem of inaccurate data collection and secure the safety of drivers by preventing them from overworking.
However, not all FMCSA elog systems are equally reliable. In this article, we will examine the electronic logbook features needed for compliance and the benefits of HOS247 elog systems.
HOS247 Provides a Top-Rated FMCSA Elog
A top-rated seller of FMCSA approved elogs, HOS247 keeps truckers compliant with federal rules and optimizes fleet management and operations, facilitating the staff's everyday tasks. With a reliable ELD operators can:
Easily manage and legally edit logs.
Get accurate hours of service recordings and automatic records of duty status.
Create and edit electronic driver vehicle inspection reports. 
Maintain compliance, increase safety and reduce DOT audit risk.

The main reason why so many motor carriers switch to HOS247 is that, in addition to FMCSA elogs required by the government to achieve compliance, we offer customer-centered services aimed to suit the needs of our clients and provide a set of benefits and useful extra-features that improve trucking operations, including:
Dependable hardware. HOS247 hardware is made of highly resistant materials that minimize the risks of breakage. 
One-year warranty. We offer a free replacement in case the hardware presents any failures within one year. 
Simple software. The app is easy to install and use, and can be downloaded to Android and iOS devices.
Stable Bluetooth connection. Our software was specifically designed to pair up with the hardware to ensure a steady Bluetooth connection and display HOS info in real-time.
Two-week trial period. Try our product before buying it to experience how beneficial it can be for your business. 
Flexible subscriptions instead of long-term contracts. Our contract policies easily adjust to the needs of our clients, who are welcome to choose a monthly or yearly subscription service and scale their plans.
GPS tracker. Our system makes dispatch more efficient, streamlines vehicle maintenance, reduces operating costs, increases security, and helps you provide better service to your clients.
IFTA mileage. This feature saves a great deal of time, avoids paperwork and reduces the chance for human error in calculating fuel taxes, this reducing the risk of audit. 
Efficient support service. Our reliable customer support team is a core element of HOS247. We provide over-the-phone onboarding training to teach drivers how to manage their logs with the HOS247 app efficiently. As the reviews show, the professionalism of our multilingual support managers has gained the trust and appreciation of truckers.
Are Elogs Apps FMCSA-Compliant? 
Understanding the requirements for ELDs designed by The Federal Motor Carrier Safety Administration is crucial for carriers as it may save them from noncompliance fines and penalties. What is the difference between an electronic logging device and an elog mobile app?
According to FMCSA, an electronic logging device is a technology that automatically records hours of service and records of duty status (RODS). To accurately track this information, an electronic logging system requires a hardware piece that connects directly to the vehicle's engine control module. Elog apps don't have straightforward access to the engine; they are merely a tool for displaying the data collected by the device. Thus, using elog mobile apps alone won't make fleets compliant with ELD requirements. To ensure compliance, businesses should use FMCSA approved elogs.
How to Make Sure an ELD System Is in Compliance with FMCSA Regulations?
FMCSA elog self-certification list features over 800 providers of electronic logging devices. However, these do not necessarily comply with federal regulations. The Authority approves devices after vendors declare to meet all applicable requirements, but doesn't test them to verify if their performance is indeed compliant.
Even if a provider appears on the list of FMCSA certified elogs, they can be revoked if they show persistent compliance issues. Apart from verifying both lists, carriers are advised to conduct research to verify their potential provider's reliability. User reviews are a good place to start, since they are posted by fellow truckers who have used the system.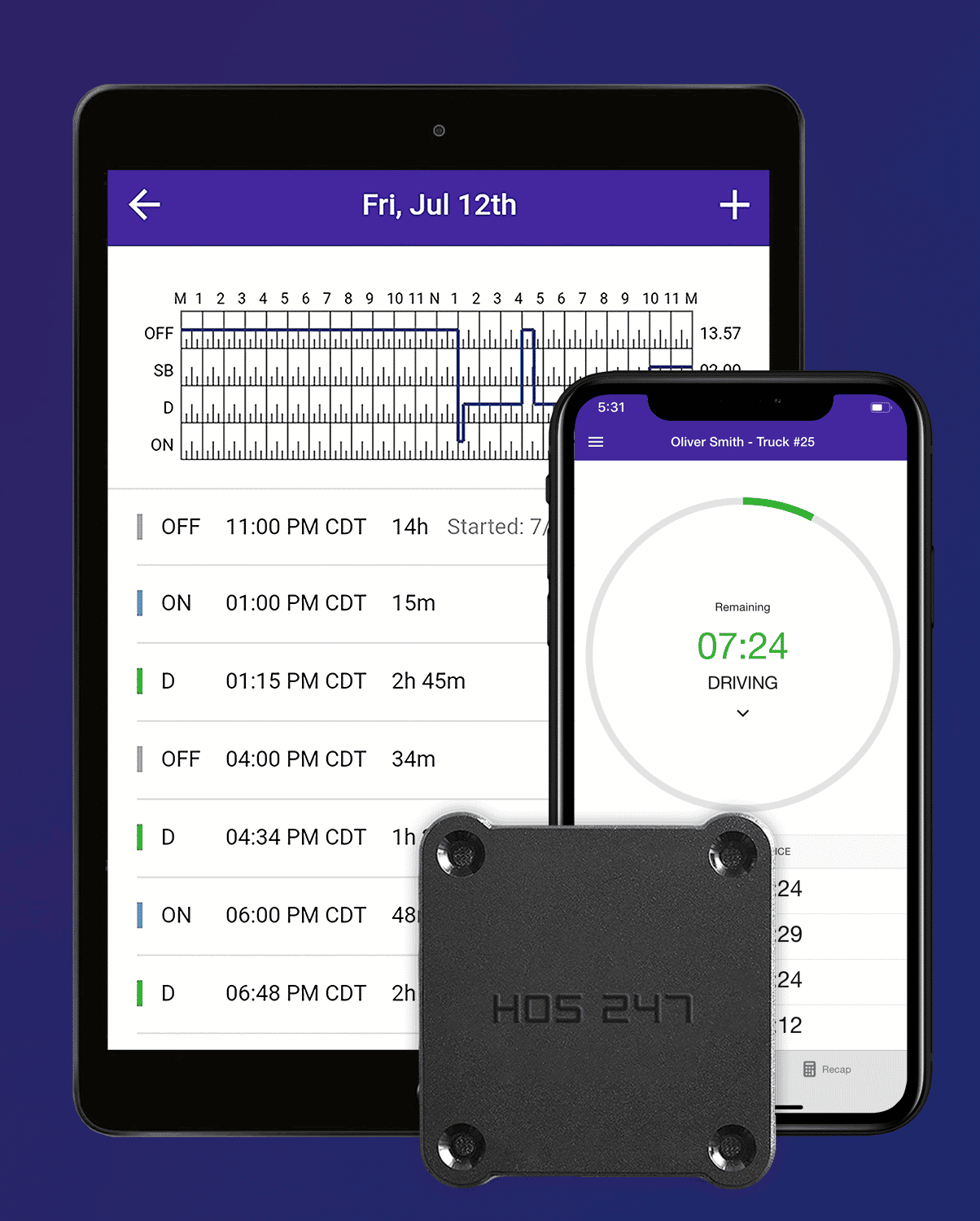 How to Choose the Best ELD?
Use unbiased digital platforms such as Google Play and the Apple App Store to find reviews from actual users. These are the key aspects buyers should focus on to make the right choice:
Efficient customer support. Nobody is fond of waiting on the phone to be assisted. When you choose a provider, make sure that their customer service is accessible and that you can talk to a real person, not a machine. 
Ease of use. Complicated electronic logbooks may discourage the driver from using them. The interface has to be intuitive and shouldn't require extensive training. 
Accurate data recollection and transfer. A stable Bluetooth connection is essential for accurate recording of information. If your Bluetooth service works unsteadily, it may lead to problems with compliance.
Compatible hardware and software. Ensure the ELD hardware works with your vehicle—or vehicles, if you manage a fleet. Also, the app should pair up with Android and iOS devices so drivers can choose the operating system they are more familiar with.
Flexible contracts. A provider that locks its clients into long-term deals is a red flag. Some companies offer rigid three or five-year contracts, forcing their clients to pay a penalty charge if they want to cancel it earlier. Choose a provider with flexible contract policies to avoid this situation.
Transparent pricing. "Ultra-affordable" solutions may be misleading. There might be additional fees for the essential services such as device activation, installation, implementation, and training that should be included in the package. Ask about any extra fees before you commit to anything. 
Demo and trials. A reasonable way to find out if the ELD system suits the needs of your fleet business is to test it. A provider who offers a trial period is one that is confident in their product.
What Happens When an ELD Malfunctions? 
When a malfunction occurs, the driver and motor carrier have to follow certain protocols to stay compliant. According to the FMCSA, the driver must: 
Notify the motor carrier about the malfunction with a written notice within 24 hours of detecting it.
Reconstruct their records of duty status for the current 24-hour period and the previous seven consecutive days on paper if they could not recover them from the elog. 
Keep RODS on graph-grid paper logs until the ELD is back in compliance. 
The motor carrier is obliged to correct, repair, replace, or service the malfunctioning ELD within eight days. A driver that continues to record their hours of service on a paper log beyond 8 days risk being placed out of service.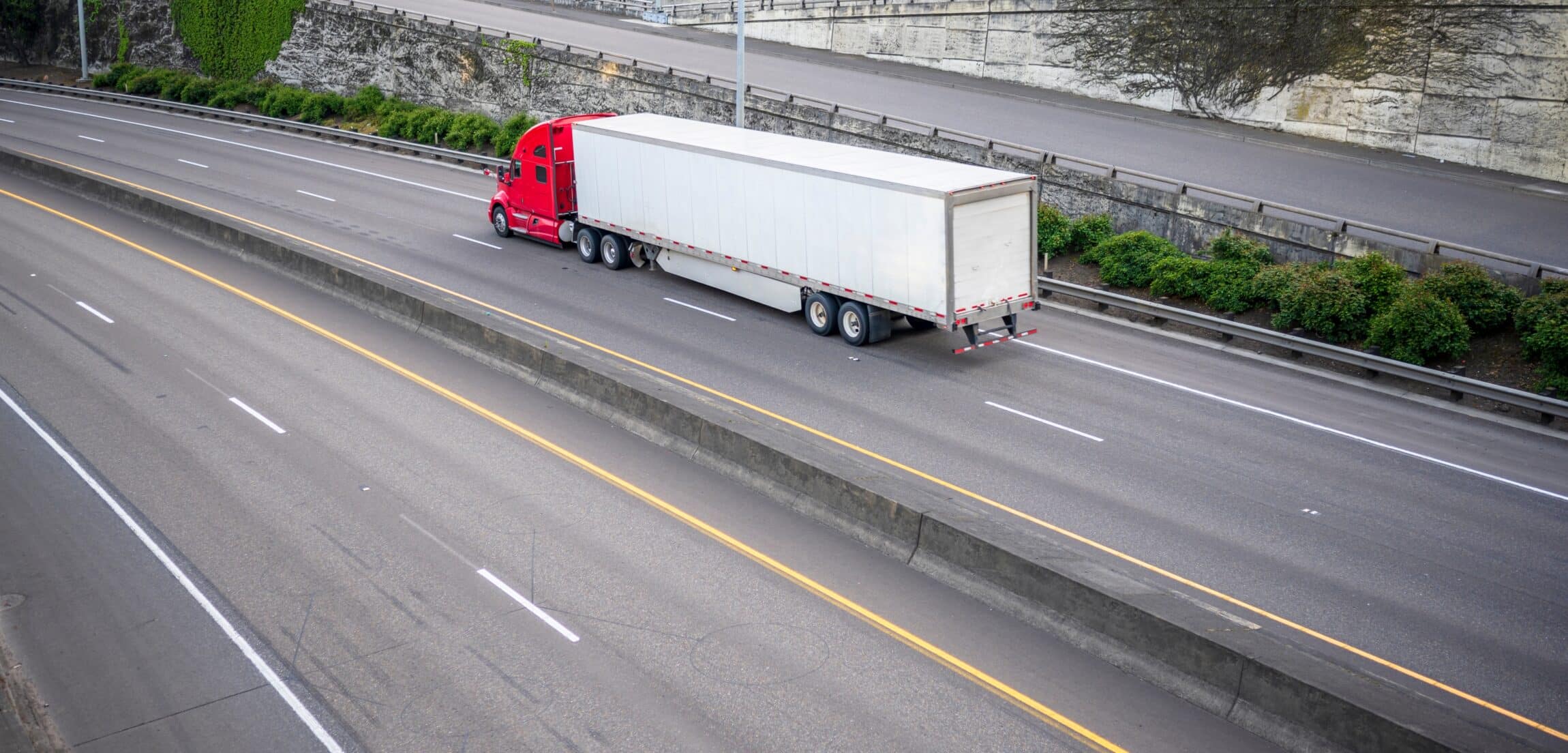 An ELD may present a wide variety of malfunctions and failures. Among the most relevant are the following:
Power data diagnostic events.
Power compliance malfunctions.
Engine synchronization data diagnostic events.
Engine synchronization compliance malfunctions.
Timing compliance malfunctions.
Position compliance malfunctions.
Data recording compliance malfunctions.
Missing required data elements data diagnostic events.
Data transfer data diagnostic events.
Data transfer compliance malfunctions.
Unidentified driving records data diagnostic events.
Chosen wisely, an FMCSA elog will help truckers comply with HOS and ELD legislations, save money and improve safety and efficiency. HOS247 minimizes the probability of elog malfunction by using high-quality materials and reliable software. Our system has vehicle diagnostics that detect maintenance and safety issues before they lead to downtime and subsequent economic losses. Order your demo and discover why our product is top-rated among FMCSA elog devices.
"Awesome. Easy to install and use. Top notch customer service! I recommend it to everyone."


"Great company to deal with. The support team is very responsive and competent. They provided a great deal of education for our company."

"Customer service is great. They helped me to set up everything and showed how to edit my logs. Thank you."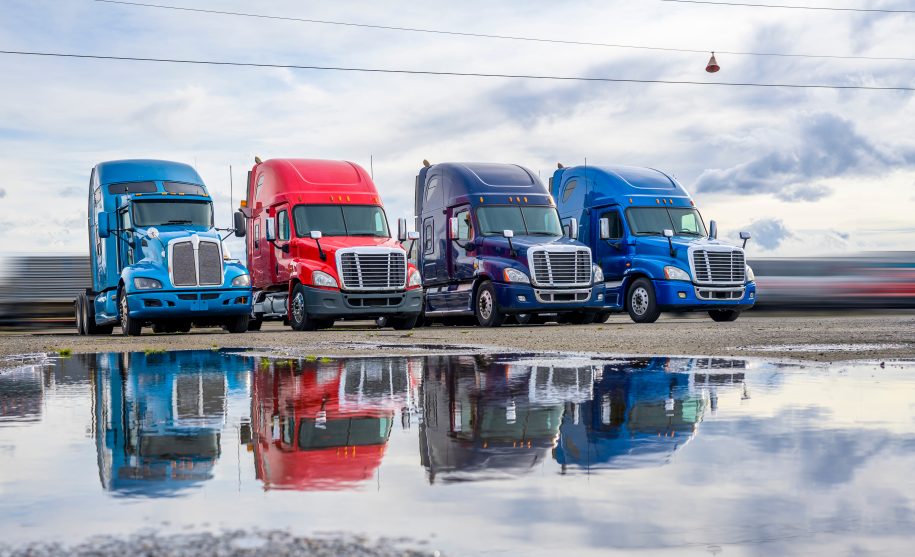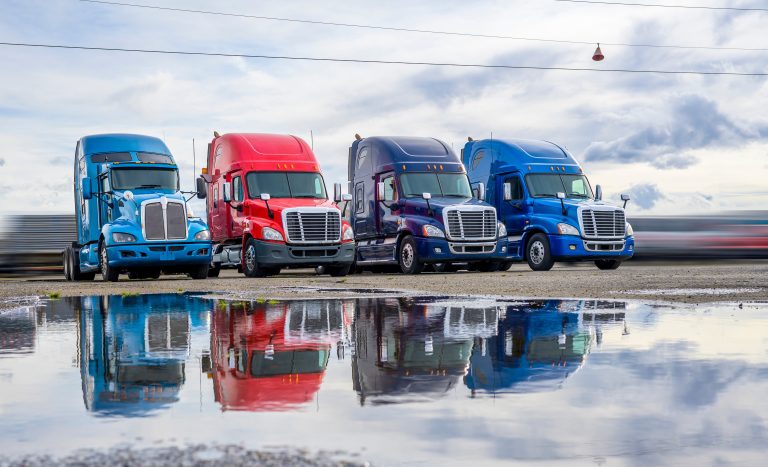 GPS Fleet Tracking Tips
GPS fleet tracking, sometimes just referred to as "fleet tracking" or an "automatic vehicle locator system" is a type of technology that gives fleet managers the ability to keep track of their fleets in real-time. But it isn't just about
Read More »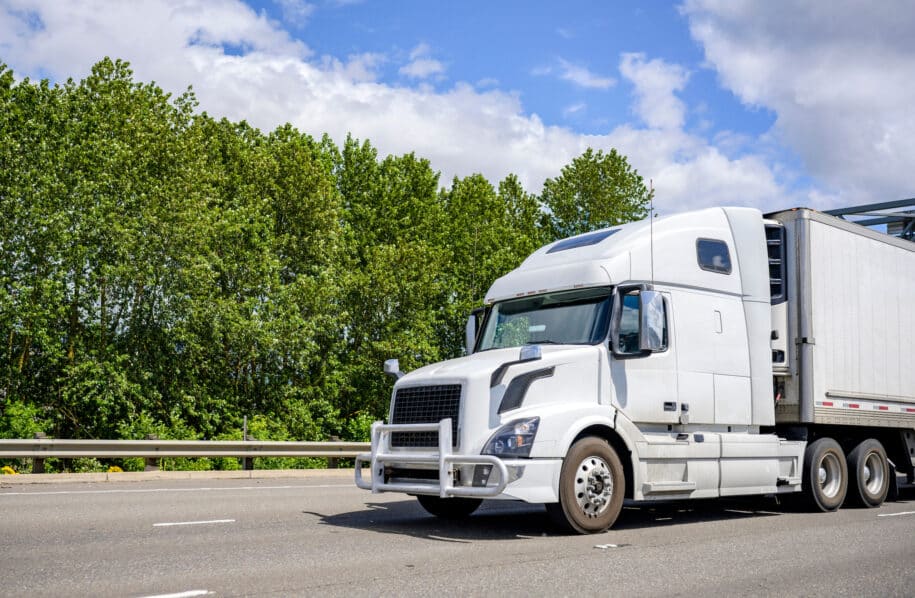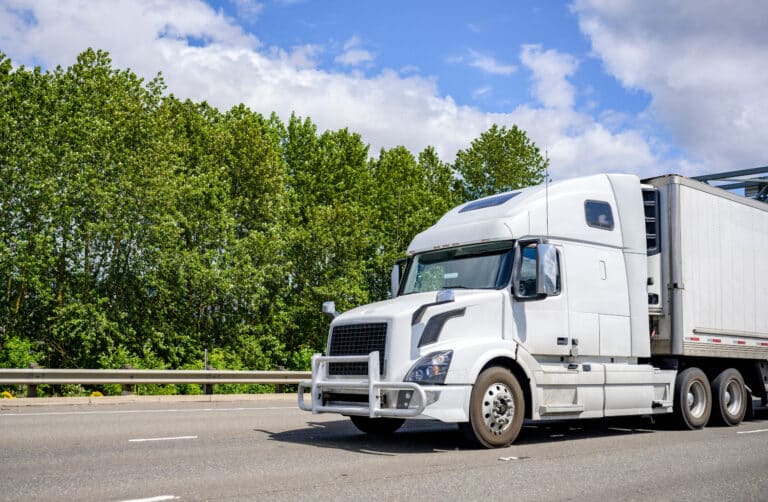 ELD Services & Devices
ELDs HOS Logbook for American Truckers The federal mandate for the use of electronic logging devices (ELDs) helps keep drivers compliant with hours of service (HOS) limits. Driver fatigue has proven to cause accidents and losses—human, material, and economic. The
Read More »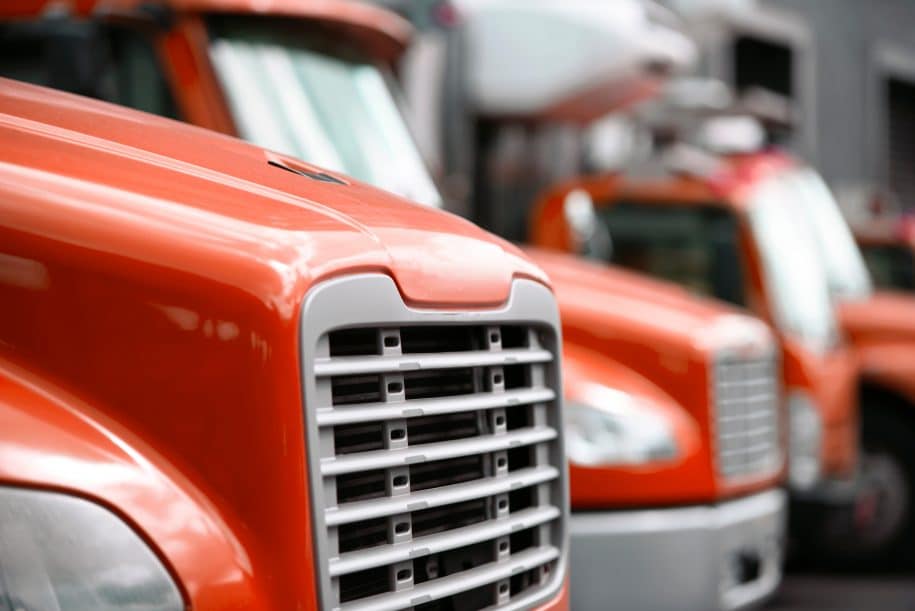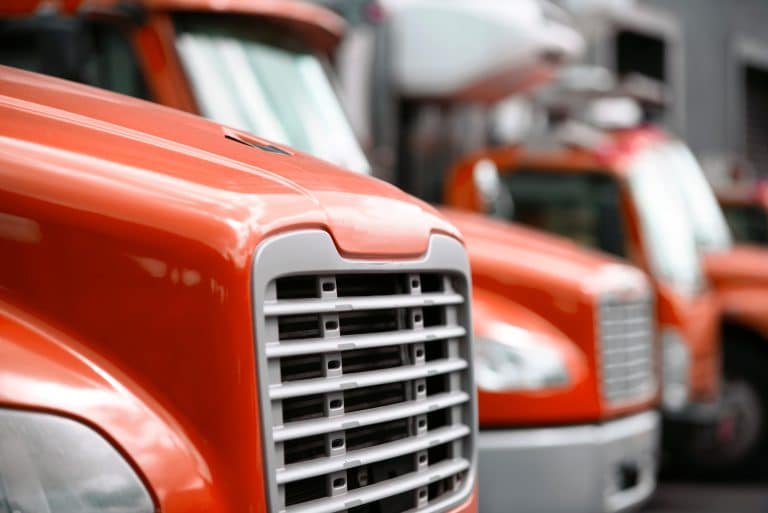 ELD Services & Devices
HOS247 is a top-rated, highly trusted company that creates solutions to help drivers meet Federal Motor Carrier Safety Administration (FMCSA) compliance. In addition to offering the best ELD solutions for small fleets, HOS247 offers dedicated support to help keep fleets
Read More »