HOS247 is the ultimate provider of all your needs to run a trucking business or just a truck: Hours of Service ELD solution for fleets and owner-operators, GPS fleet tracking, vehicle maintenance and more. We work hard to bring up newer, more convenient and effective ways to manage fleets and to stay FMCSA compliant. Keep reading to find out how switching today can be beneficial to you. 
What are the Hours of Service ELD rules mandated by the FMCSA?
The most important and key rules for the Electronic Logging Devices (ELD) are as follows:
Every commercial driver who is required to prepare a record of duty status (RODS) of Hours-of-service (HOS) is mandated to use an ELD.
The ELD's equipped must be of a certain specified standards and its performance must be tested, certified and must be registered with the Federal Motor Carrier Safety Administration (FMCSA)
The rule specifies the precise types of supporting documents the drivers are required to hold every time they are on the road.
The ELD rule protects the drivers from any harassment due to the Electronically logged data or any similar technology. It provides a platform and conjointly recourse to the drivers who think that they are being troubled.
Who Must Adhere to the Hours of Service ELD Mandate?
Let's come back to the original question. Who is covered under these rules and who must abide by them? These Electronic Logging Device rules apply to every truck driver and motor carrier out there who is required to log, keep and maintain the Records of Duty Status (RODS) as per Part 395, 49 CFR 395.8(a) rule. These rules apply to all the drivers of the state. They also apply to the domiciled drivers of Canada and Mexico. According to FMCSA, as many as 3 mil vehicles and more than 3.4 mil drivers will fall under this rule.
Though a lot of drivers come under the ruling, there are a few exemptions as well, where the driver does not need an ELD. They go as follows: 
If a driver operates on short-haul exceptions, he doesn't need to use an ELD. He can use timestamps as they are not mandated to log RODS.
If you are driving a vehicle that is manufactured before 2000, ELD is not mandatory.
Any driver logging RODS only for 8 days in a 30-day period can use paper RODS for the purpose. ELD's are not mandated for them.
If the vehicle is being towed away, the vehicle will then become a commodity to be delivered. Hence, the drivers doing these operations do not need an ELD.
Do You Really Need to Maintain RODs?
Every driver is required to follow HOS rules if he is operating a vehicle for commercial purposes. Such vehicles are mandated to log a 24 hours 7 days a week RODS if involved in any business happening across the states. RODS must also be maintained if:
The commercial vehicle operating weighs more than 10,001 pounds.
If the gross vehicle weight rating of the vehicle is greater than 10,001 pounds.
If the gross combination weight of the vehicle is greater than 10,001 pounds.
If the vehicle is large enough to move or accommodate over 16 passengers including the driver himself and not for compensation.
If the vehicle is meant to hold or is employed to transport nine or additional passengers including the driver and for compensation.
If the driver is transporting risky substances and in massive quantities that need special permissions for
These Truck drivers and motor carriers must comply and adhere to the HOS rules and regulations and maintain a proper record of duty status (RODS).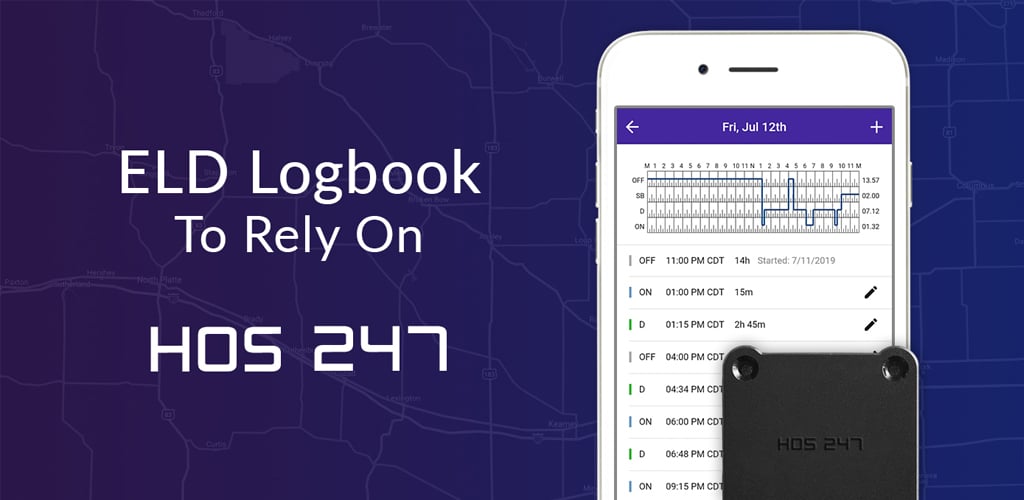 How is HOS247 ELD Beneficial to Drivers?
The Electronic Logging devices designed and manufactured by HOS247 are FMCSA certified. They meet all the requirements posed by the FMCSA and are helping all the drivers and transport fleet owners to adhere to the rules and regulations of the Department of Transportation. Moreover, our Electronic Logging Systems (ELD's) follow and support multiple HOS rules and trucking exemptions. 
At HOS247, we feel responsible for our drivers. Researches have proved that a majority of the accidents happening around the country are due to driver's fatigue and tiredness. Hence, we follow these basic HOS rules to make sure the drivers get enough rest and do not feel any fatigue or drowsiness. 
USA:
70 hours for every 8 days of continuous duty.
60 hours for every 7 days of continuous duty.
80 hours for every 8 days of continuous duty.
70 hours for every 7 days of continuous duty.
Canada South:
70 hours for every 7 days of continuous duty.
120 hours for every 14 days of continuous duty.
Once a driver has worked for the allowed duration, he must rest for at least 34 hours before he can continue.
Few exceptions to these rules are as follows: 
If the driver is on a short-haul trip driving within a range of 100-Air miles from the location of this duty and is driving a CDL vehicle, he can skip the 30 minutes break for every 8 continuous hours on duty.
If the driver is on a short-haul trip driving within a range of 150-Air miles from the location of this duty and is driving a Non-CDL vehicle, he can skip the 30 minutes break for every 8 continuous hours on duty.
Drivers can extend their 14-hour driving window to 16-hours once every 7 days if he feels the need for it to complete the job without extending his 11 hours of daily driving limit.
Drivers can extend their driving hours by as much as 2 hours if they face any adverse conditions and meet certain conditions. These conditions include unexpected weather changes, accidents, roadblocks, etc.
A Commercial motor vehicle can break some or all the HOS rules under a situation of national emergency but only temporarily.
While these are some of the exceptions, there are separate rules for both commercial passenger vehicles and property or goods carrying vehicles. 
 Having a good knowledge of these rules will help the drivers plan their travel accordingly keeping themselves safe, fatigue-free, and abiding by the rules.
Should the Drivers Use Elog Mobile Apps for Logging Data?
Well, yes! But they must merge it with the ELD system as well. Confused? Read on. 
Drivers have been using elog apps on their phones to display the information to safety inspectors. This is a very quick and convenient way to pass through the check post. But how do these apps get this information? 
An ELD system is therefore required to do the job. An ELD system is connected to the engine of the vehicle. This system records the Hours of service and record order duty system. This job cannot be done by a mobile app. The data recorded by the ELD system is then sent to these apps as the ELD system does not have a screen built-in for display. This information is therefore displayed on the mobile screens.
HOS247 offers the mixture of both: the elog mobile app and the ELS system. A mobile app, alone, is not sufficient and hence both these systems are merged and connected to each other. They work simultaneously and our systems, being 100% rugged and tamper-free, provide you with precise information. 
Why Do You Need to Switch to a Better HOS ELD App?
An ELD app must make drivers jobs more convenient. It should make his life easier than complicate it. There are many signs which tell you to make the switch today. To get a better Electronic Logging app. For example: 
      No customer support when the driver needs it the most
      Complicated user interface. Logs are difficult to understand and are not accurate
      Cloud backup problems
      The drivers or the fleet owner doesn't like the app because it gives too much freedom or too less freedom
      Expensive
      Bought from a new seller in the market having no knowledge and has only popped op because of the new rules, trying to sell the product and make money
If you are facing any of these problems, welcome to the team. Many others are facing the same problem and are looking for ways to find the best ELD app and service provider. You can follow these 3 rules to find the best, honest and a trustworthy ELD provider for you ->
Learn about the ELD provider: Before doing any business, first, know who you are dealing with. You can read reviews of them from a number of unbiased internet sites on the internet. Google play store, App Store, Google reviews, etc. are few such platforms. These reviews will help you understand their service. 
Check out the User Interface: As a driver or the fleet manager, you will obviously be paying for this service. Hence, this app should ease the job for you. Checking out the UI of the E-logging app, its ease of working, etc. you can see if the app will work for you or not. 
Customer support: Imagine getting stuck at a check post and the safety inspector is asking your HOS or RODS. If the server shuts down or the app crashes, you have no way to show how innocent you are. During such a difficult time, if the customer doesn't respond, you are a gone case. A good, human customer support is very much necessary for a prompt response.
Why Choose HOS247 Over Other Electronic Logging Device Providers?
HOS247 is a leader among the elogs app providers. We are one of the most trusted and reputed brands in the transportation industry around the United States and Canada. Our Hours of Service ELD is FMCSA approved and all our updates go through a thorough investigation for the FMCSA approval. We fulfil all the conditions and requirements of the Federal Motor Carrier Safety Administration. 


Not just this, we also envelop some of the most amazing features that our users love to use. 
Our E-log app is User Friendly. Try us out before committing.. 
No Contracts: We know you cannot trust anyone, not even us, for the job. Therefore we offer a no-contract deal. No contract means freedom. You don't have to commit to us and forcefully use our app if you don't like it. Well, no one has done that yet. 
2-week 100% refund policy: We believe in customer satisfaction. If for any reason, you don't want to continue our service, you can let us know within the first two weeks of installation and we assure you a 100% refund with no hassle at all. 
Dedicated Support: Wherever you are, on earth, or in the space, we assure you to give you the best customer service anytime and anywhere. Our highly trained fleet of professionals will take care of all your doubts. 
Versatile Support: We know how each one of us is comfortable speaking in their native language. Keeping this in mind, our fleet of professionals is multilingual. You will always find the right person for any support. 
Flexibility and options: Every fleet manager has a different requirement for his different sized fleet. With our versatile options to choose from, you will have a package that best suits your requirements. Pay only for the feature you need the most-> It can be an ELD system, a GPS tracking system, milage, or a dispatch feature, It's your choice.
Hardware: Our devices are reliable and thoroughly tested before shipped to customers. u
App compatibility and usage: Our e-log app is designed carefully by our experts to work even in the worst connectivity. Whether you have a 3G or a 4G phone, it doesn't matter. The app will work flawlessly. We also have dedicated apps for Android and IOS exclusively. 
Find the right package for your fleet with features like Hours of Service ELD, GPS fleet tracking, and a lot more. 
"Awesome. Easy to install and use. Top notch customer service! I recommend it to everyone."


"Great company to deal with. The support team is very responsive and competent. They provided a great deal of education for our company."

"Customer service is great. They helped me to set up everything and showed how to edit my logs. Thank you."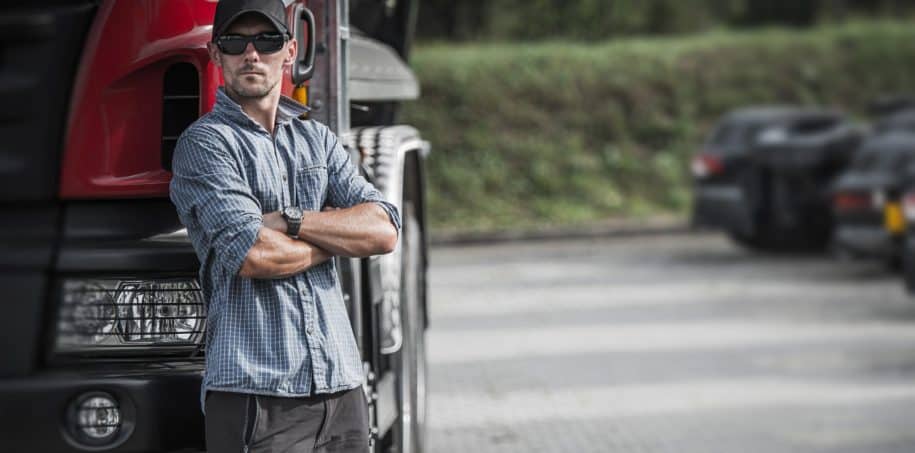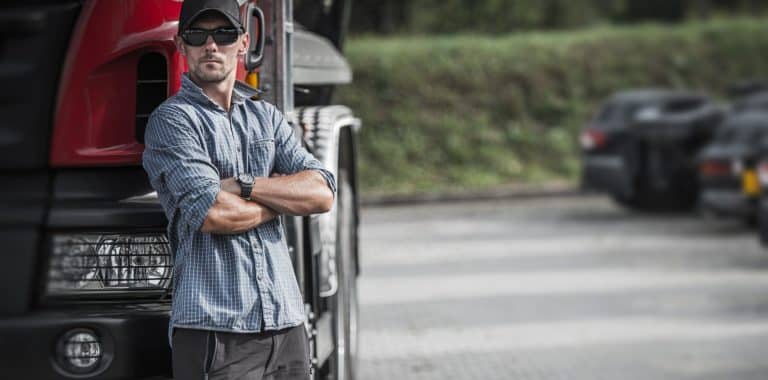 ELD Services & Devices
It is no secret that most truck drivers fall into the category of those who must comply with the HOS rules. Keeping track of hours and managing a trucking company can feel like a monumental feat at times. Companies need
Read More »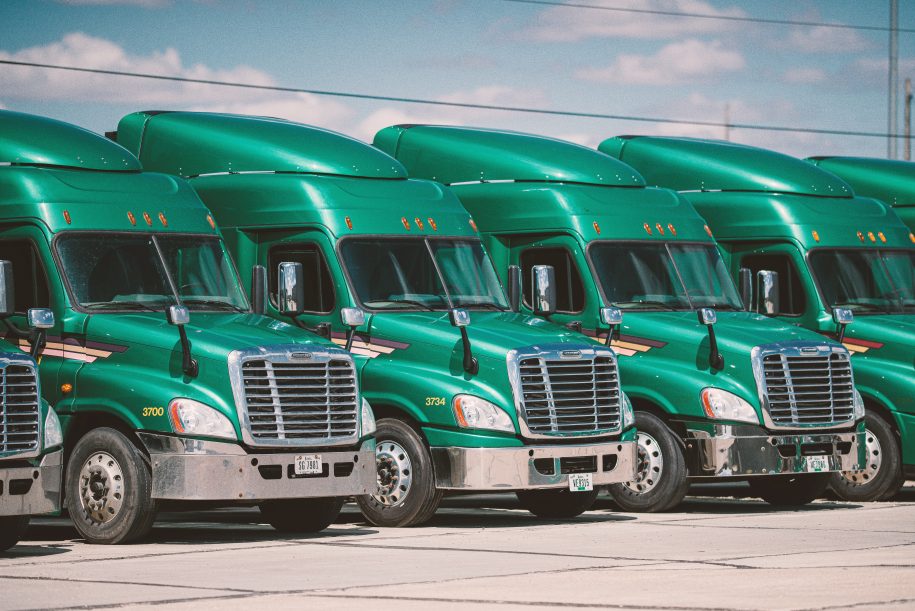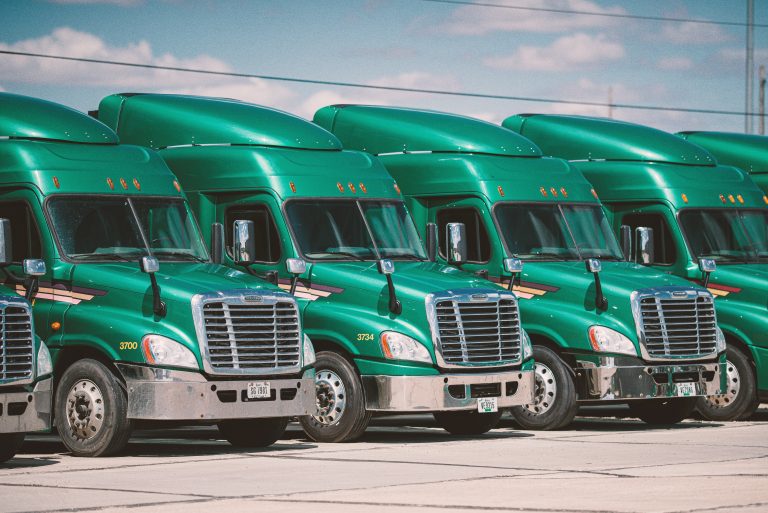 ELD Services & Devices
The ELD logs law mandated by FMCSA was first published on December 16, 2015, and the final compliance date was December 16, 2019. Any non-exempt driver using an unregistered elog or paper log to record hours of service (HOS) is
Read More »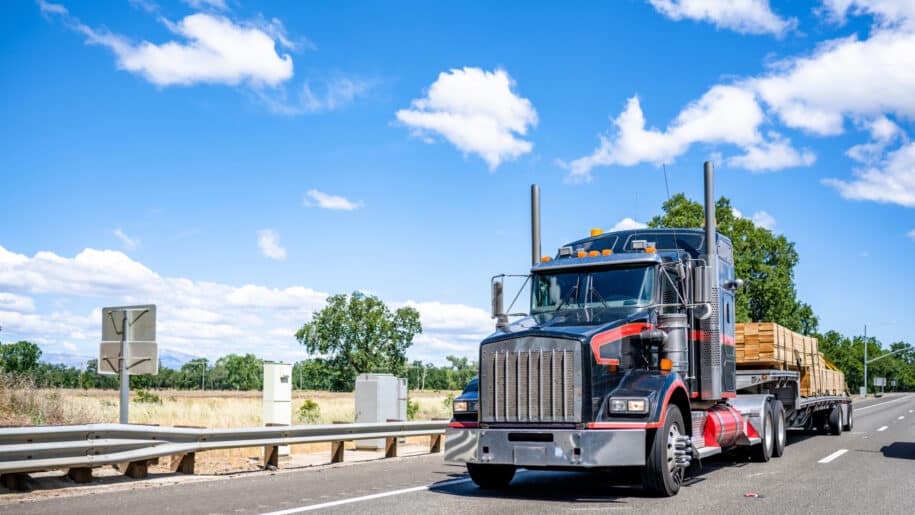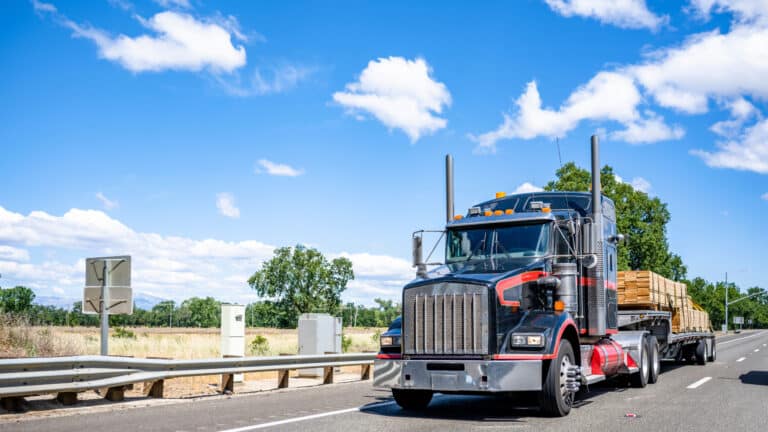 ELD Services & Devices
How to Do a Truck Driver Log Book: Simplify Compliance with the Right ELD A trucker's log book is a vital document that provides a detailed account of a CMV driver's activities within a 24-hour period. In accordance with HOS
Read More »