Fleet management tracking solutions are important for both large carriers and owner-operators to increase profits. A good tracking solution is a win-win for fleet managers to reduce costs and increase productivity while effectively managing fleet vehicles. Many fleet management solution providers have a few important features such as a GPS vehicle tracking system to manage fleet trucks. This does help but isn't a complete solution.
For an all in one fleet management tracking solution, GPS tracking alone is not enough, it should be supported by ELD, dispatch, IFTA reporting, etc. HOS247 is one of the few fleet management providers to offer a complete fleet tracking system that ensures overall vehicle security and coordination. 
Advantages of HOS247 fleet management tracking solutions
Every HOS247 fleet tracking solution has a GPS tracking device along with other advanced features like ELD, vehicle maintained report, IFTA mileage record, 4G tracking, etc. All these features not only save time but also increase vehicle security and employee productivity. Here are the key features of HOS247 fleet management solutions.
 #1. GPS Fleet Tracking: GPS vehicle tracking is one of the indispensable features of any fleet management solution. It enables real-time tracking of the vehicle locations. This feature operates on telematics technology to collect data like GPS coordinates, vehicle speed, idle time, fuel usage, etc. This not only saves costs by monitoring driver behavior but also improves productivity and customer service. 


 #2. IFTA mileage reporting: Fuel tax reporting comes with the time-consuming process of fuel receipts and mileage records. Often this becomes an administrative nightmare due to manual errors involved and inaccuracy in reports. IFTA mileage is an automated reporting feature that assembles all the data in the form of a report. It automatically records distance, fuel cost, etc. to avoid complex calculations.  It also allows drivers to upload fuel purchase receipts on the go via App.
 #3. Dispatch: Normally, this involves a lot of coordination between dispatcher and vehicle drivers to keep track of vehicle availability and proximity to the job site. With the Dispatch feature in HOS247 fleet management solutions, a job can be assigned in seconds. Job progress is also recorded automatically.
 The ETA for all vehicles near the site is visible to the dispatcher. The client address automatically appears after entering the name, so assigning a job becomes faster. Tracking the progress of a job becomes easy with statuses like assigned unassigned, started, canceled, and completed. (Note: Dispatch features are currently in development)
 #4. Vehicle Maintenance: A lot of paperwork is required to record a vehicle's scheduled servicing, oil change, license renewal, warranty extensions, etc. Also, the probability of manual error in these tedious reports increases that further affects productivity and cost.
The automatic vehicle maintenance feature integrated into the fleet management tracking solution makes the whole task easier, faster, and error-free. The system automatically records tire revolutions, license expiry, maintenance routine, etc. and alerts the company in advance for necessary actions.
 #5. Automated idle tracking: Too much idle time can cost a company's bottom line. This happens when there is driver misconduct and a lack of proper monitoring. With automated idle tracking, the system records when the vehicle is in use or not in use or even used after working hours.
The system also sends alerts to the managers if the vehicle is idle for more than the permissible hours. It keeps track of the engine start-up and stop time. This saves fuel costs and improves the driver's performance.
 #6. ELD: Electronic Logging Device or ELD is a mandate by DOT and FMCSA to increase vehicle safety. Fleet management solutions offered by HOS247 have in-built FMCSA-certified ELD that can be operated via USB or Bluetooth with Smartphone or Tablet. This feature automatically records driving data like HOS and RODS reports to avoid violation of DOT policies.
HOS247 ELD enables managing logbooks and DVIRs on the go. The driver can get instant assistance from the fleet managers in case of any issues on the road. The system also allows onboard training to the driver over the phone.
Experience the 4G/LTE fleet management tracking solutions
3G is soon going to be obsolete soon. 4G is the future of fleet management solutions.  Even though 5G will hit the market soon, 4G ELDs will still be in service as they are designed to be 5G compatible. Here are the advantages of upgrading fleet management solutions to 4G.
 #1.  Future Proofed for 5G: 4G is here to stay in operations for some years to come even if 5G hits the market. This means companies can still run their operations with 4G devices that can be integrated with 5G. However, this feature is not available for 3G which is being discontinued by telecom companies and will be gone soon.
 #2. Faster service: For companies relying on fleets for their business, time is the key to good customer service. The 3G network can never deliver the speed that advanced 4G ELDs are capable of. With more precise tracking and coordination, fleets using 4G will be at an advantage to reduce costs and increase productivity.
 #3. Advanced features: Most of the FMCSA-certified ELDs do not support the 3G network. So, sticking to 3G will not only cost time but also DOT violation fees in the coming years. Several automated features cannot be accessed or operated via 3G. So, the time when everyone will be using 4G is fast approaching.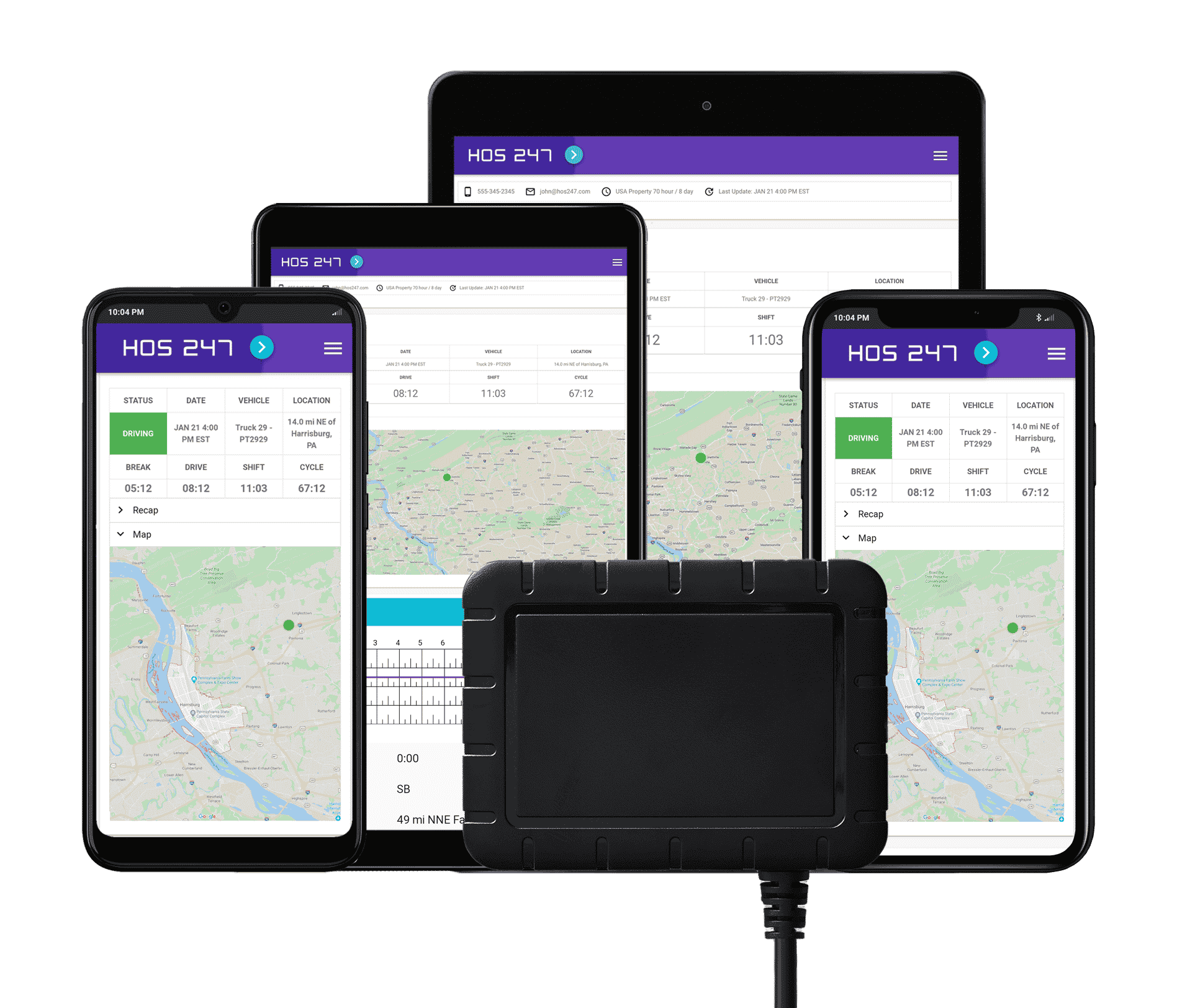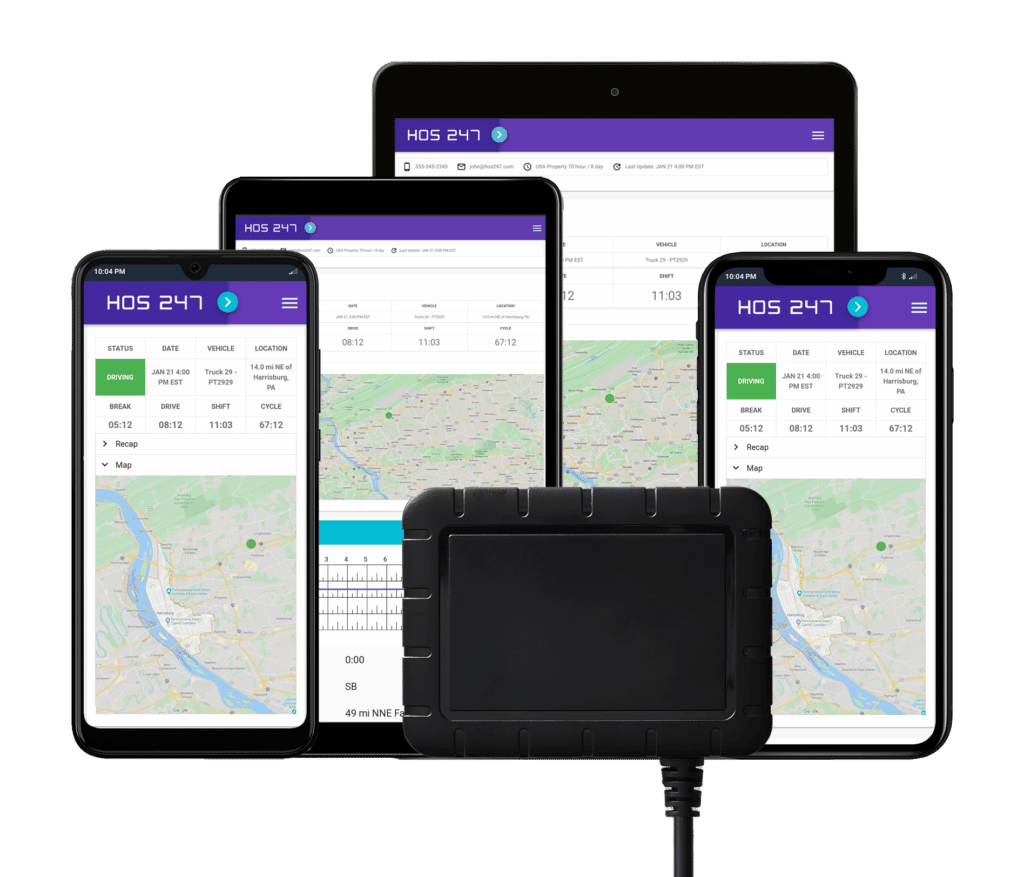 Using modern fleet management solutions
Fleet management tracking solutions help companies to manage the usage of their vehicles and coordinate with dispatchers for logistics. The HOS247 automated system makes the whole process of operating a fleet more productive and cost-effective. It also reduces paperwork and human errors. Here are some of the biggest benefits of our fleet management solution. 
#1. GPS vehicle tracking: GPS tracking helps managers track the geographical location of the vehicle. This increases dispatch efficiency as the system shows real-time proximity of the vehicle from the nearest job site.
 #2. Reduce fuel cost: The system records the time of engine start-up and stop along with distance covered and time. These help fleet managers to prevent excess fuel expenses.
#3. Monitor driver behavior: Advanced tracking solutions offered by HOS247 can report excess idling time of the driver. Idling time often increases the fleet management cost for the company and reduces productivity. With this system, fleet managers will know when the vehicle is in use and when it is idle. The system also signals the company when the vehicle is used during non-working hours.
 #4. Increases vehicle safety: With GPS tracking telematics, the company can track the location of the vehicle at all times. The system alerts the company in case of theft or if the vehicle is driven in any unauthorized area. This feature also prevents drivers from using company vehicles for personal jobs.
 #5. Automated vehicle diagnostics: Fleet solutions such as HOS247 display vehicle diagnostics when there's a mechanical problem. It also sends a signal to help the driver detect the area of fault at the earliest possible opportunity. In such cases, a fault detection code is sent to fleet managers as real-time notification to provide on-road guidance to the driver.
 #6. Fleet maintenance: Good fleet Maintenance is important to prevent cost overruns on truck repairs and delayed logistics. The system automatically tracks preventative maintenance schedules and sends reminders to the company well in advance. This also helps keep vehicles in compliance with DOT policies.
Benefits of HOS247 fleet management tracking solution
HOS247 is one of the best in the business when it comes to fleet services for large carriers and owner-operators. HOS247 offers customized fleet management solutions to businesses of any size whether it is one truck or a fleet and a range of fleets. The features offered by HOS247 are compliant with all FMCSA and DOT requirements. Additionally, HOS247 offers flexible contracts and easy returns. Here are some of the key features of HOS247 fleet tracking systems that businesses bank upon.
 #1. HOS compliant: This feature prevents Hours of Service violation of hours by tracking vehicle locations and recording vehicle usage through distance covered, engine run time, idling hours, etc. It also reduces manual errors to avoid audit risks.
 #2. FMCSA-approved ELD: All ELDs provided by HOS247 with fleet tracking solutions are certified by FMCSA. These electronic logging devices can be installed in minutes and accessed through Android or Apple devices. They can also be accessed via the app for on-road coordination.
 #3. Real-time GPS vehicle tracking: This reduces vehicle misuse by the drivers and also increases vehicle safety. It provides real-time location of the vehicle during working and non-working hours. It sends alerts in case of threat or usage in unregistered areas.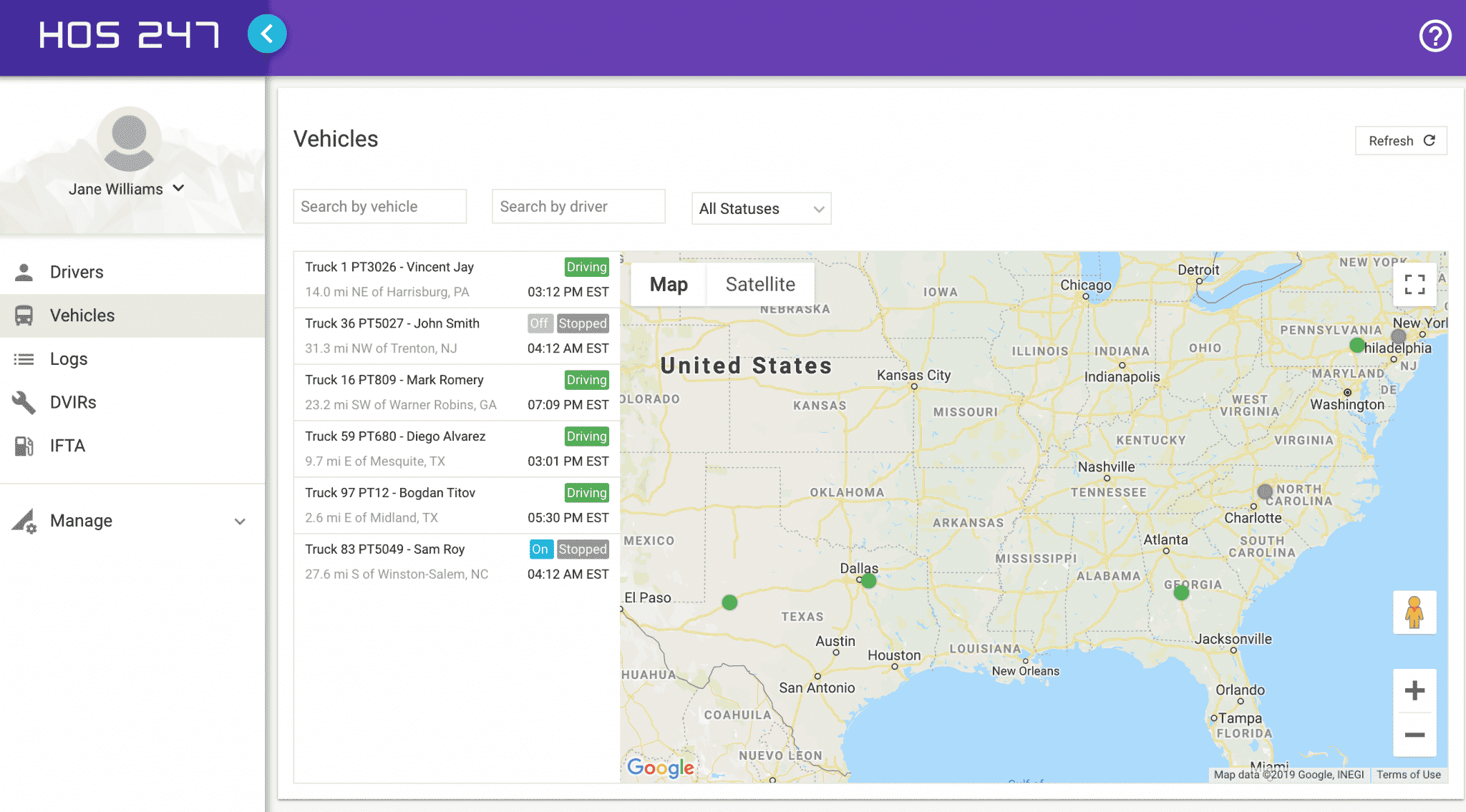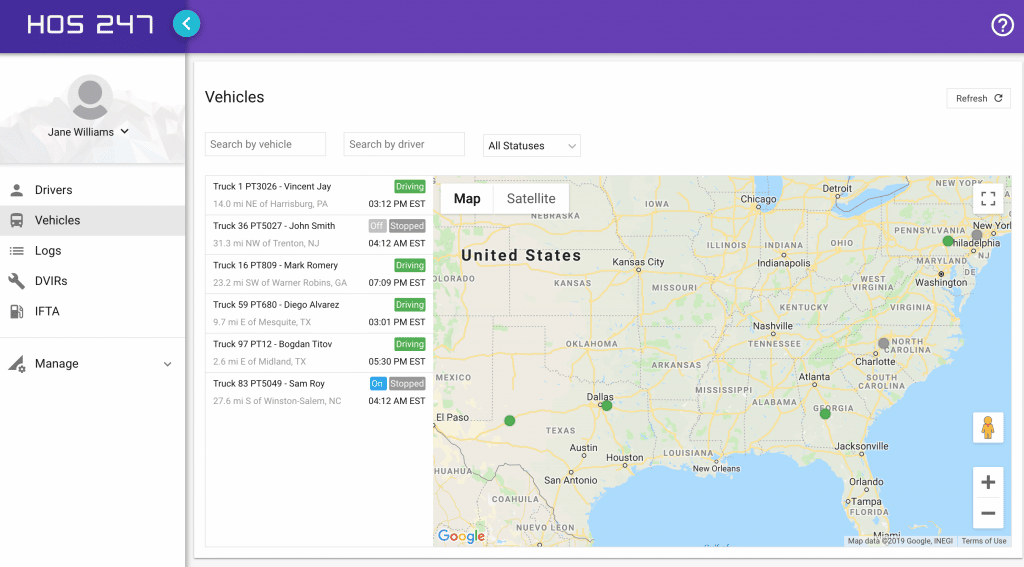 #4. Mapping logistics: Tracking a vehicle nearest to any job site becomes easy and super fast. This speeds up the dispatch process by helping managers to assign jobs immediately and also monitor its progress. 
 #5. 4G/LTE Fleet tracking system: HOS247 offers 4G supported fleet management solutions which are the future of fleet maintenance. It serves as an all-in-one fleet tracking solution that makes tracking, maintenance, and coordinating a fleet easier and faster. 4G allows instant access anywhere and is powerful enough to send notifications immediately for any issue. 
 #6. Flexible plans: HOS247 offers fleet management solutions for businesses and individuals. The plans are flexible to accommodate a large fleet or one truck.
 #7. Customer-friendly policies: HOS247 has simplified the process for customers with a no-contract policy. They offer a two week free trial with no payment required. They also have a two-week return policy after trial/ purchase.
 #8. Reliable customer support: We have an active customer support team to ensure customers get the most out of their advanced 4G fleet tracking solution.
Conclusion
A good fleet management solution is the key to improving profits and productivity for any trucking company. Many providers offer partial fleet tracking solutions but only HOS247 offers a complete fleet management solution with advanced features to get the most out of every run.
"Awesome. Easy to install and use. Top notch customer service! I recommend it to everyone."


"Great company to deal with. The support team is very responsive and competent. They provided a great deal of education for our company."

"Customer service is great. They helped me to set up everything and showed how to edit my logs. Thank you."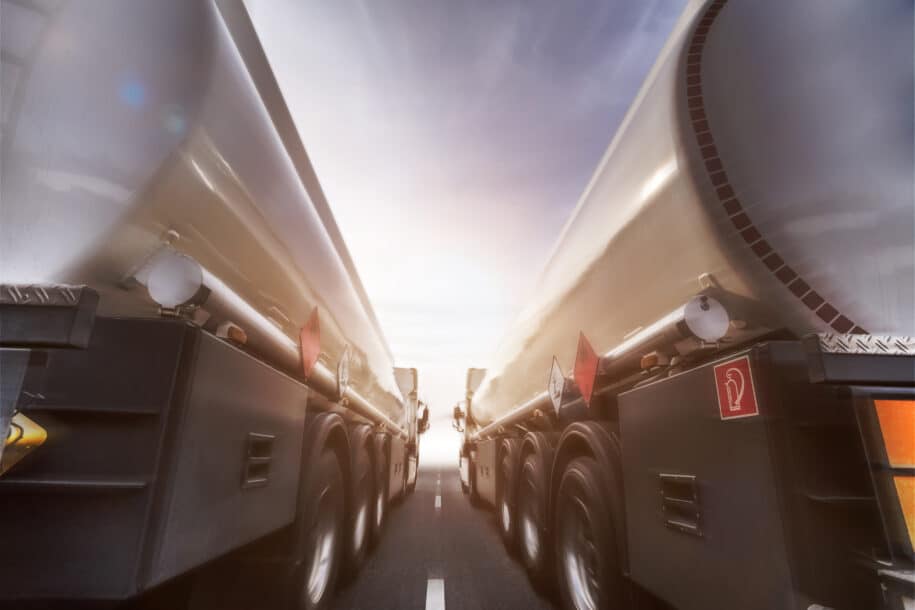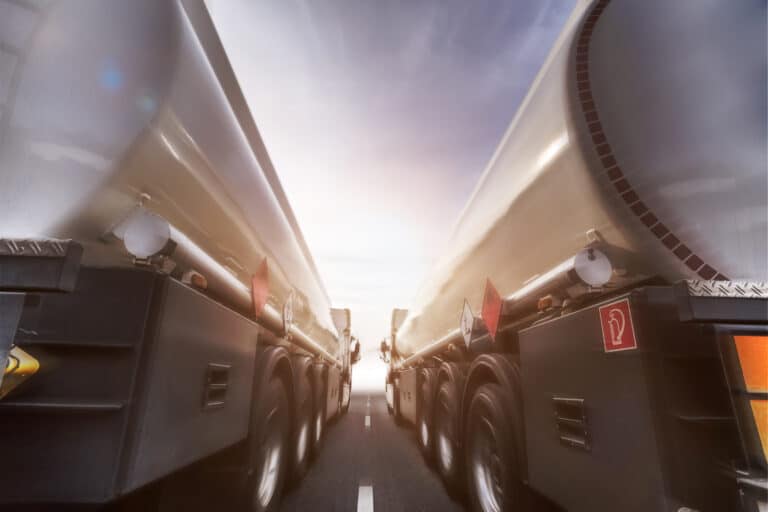 ELD Services & Devices
Since the "Moving Ahead for Progress in the 21st Century" bill in 2012, the trucking and commercial transportation industry has gone through an important adjustment in regard to electronic logging devices (ELDs). Traditional paper logbooks and automatic onboard recording devices
Read More »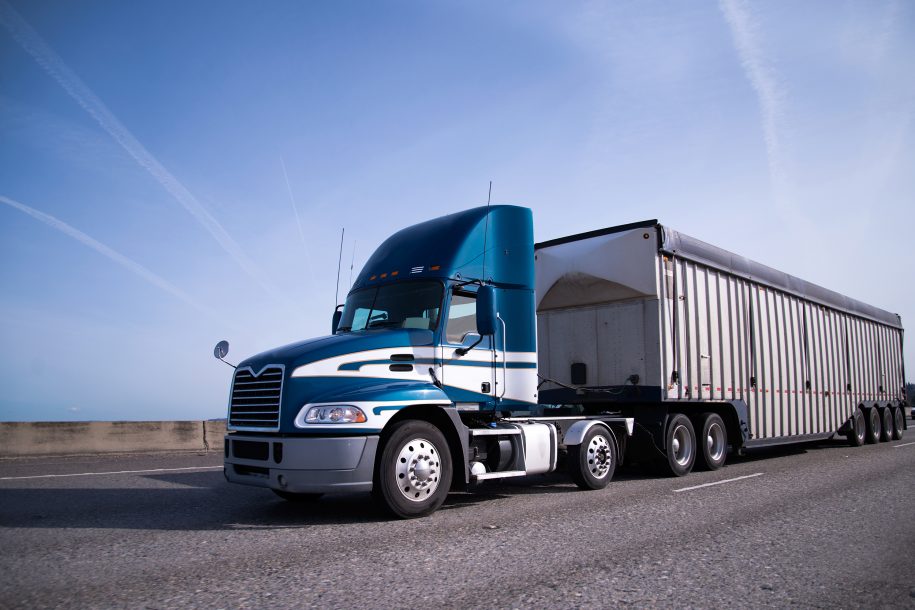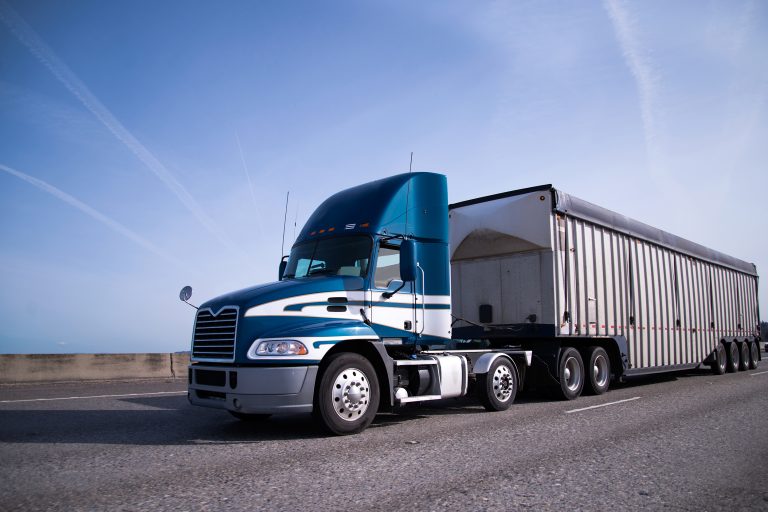 ELD Services & Devices
HOS247 is the ultimate provider of all your needs to run a trucking business or just a truck: Hours of Service ELD solution for fleets and owner-operators, GPS fleet tracking, vehicle maintenance and more. We work hard to bring up
Read More »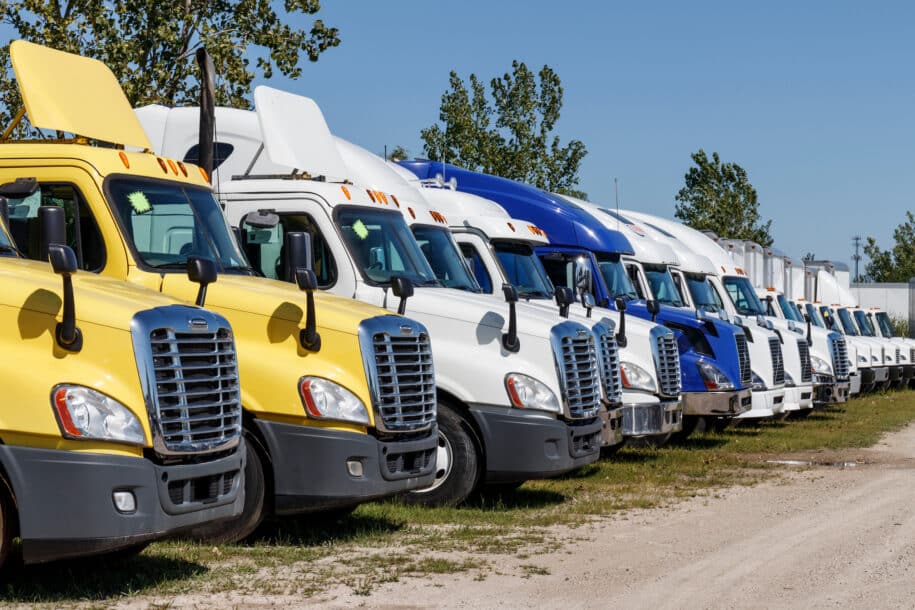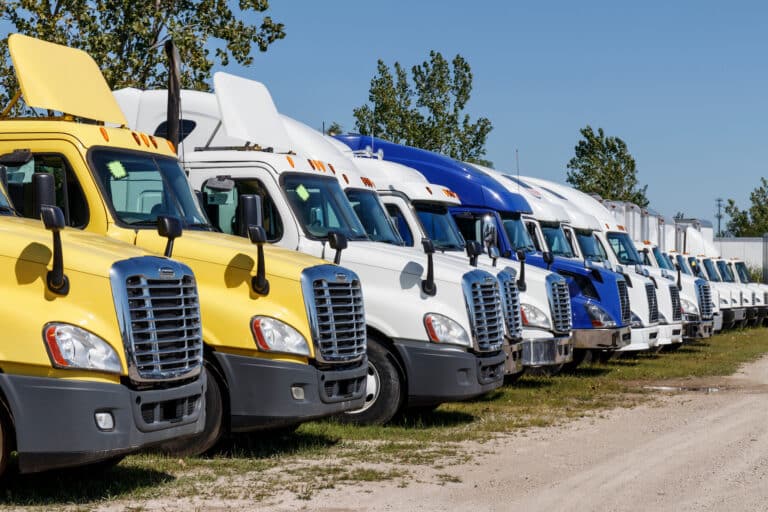 GPS Fleet Tracking Tips
A GPS tracker for trucks is an essential tool to optimize fleet management and enhance safety conditions. With a growing demand for these devices in the industry, the market offers various options. Hardware, installation process, and efficient support are just
Read More »