Every business has software that helps to support it. Whether you need an accounting software or something more uniquely tailored to your business, software is often the backbone of a highly-functioning business. Truck drivers and trucking companies must carefully consider their options when it comes to electronic logging devices, GPS tracking, and other aspects of a comprehensive truck fleet management software. 
A company needs to know that they can rely on the program they select. That is why it is so important to understand what your software provider can offer and how it can affect your bottom line. 
HOS247: The Leading Truck Fleet Management Provider
A truck driver or business owner who wants to succeed in this business needs a top-rated truck fleet management software to assist in their daily operations. The right fleet management solution makes your business more efficient and improves the processes that are used in the office and on the road daily. HOS247 offers one of the leading softwares in the industry and has exceptional customer service to back up what we provide. 
Acquire more control over the company with our convenient all-in-one software. As the sun is setting on 3G devices, we are 4G/LTE compatible so that companies can step into the technological future with us. Communication can happen faster and more reliably on these new systems. You get better response times and increased connectivity between the truck driver and the dispatcher and other office staff members. 
Once a company is set up with us, a dedicated account manager is assigned to their account. This gives our customers greater continuity and a familiar voice to turn to if they should need assistance. Other companies make you wait on hold for the next available associate, but you know exactly who you will deal with when you call HOS247. Our customer service representatives are multilingual with expertise in English, Spanish, Russian, and Polish. 
Last but not least, we are so confident that you will love our fleet management software that we offer a two-week trial with a completely hassle-free return. Give us a try for two full weeks and we guarantee that you will love our software! 
Upgrade to 4G/LTE Fleet Management Software
According to research, more than seven million 3G devices are still being used as a part of a fleet management solution. Unfortunately, these are being outmoded and could spell a major problem for your business if you haven't already planned to make the switch to a 4G/LTE device. Many carriers have already stopped guaranteeing the quality of the data that is transmitted using these 3G devices. 
Some network providers stopped providing 3G services at the end of 2019 while others like AT&T are proposing a 2022 shut-off date. 
Instead, 4G and LTE devices are stepping up to take its place. Some carriers are already looking ahead to more advanced 5G technology to come in the years ahead. These new devices promise faster communication with better response times, increased system connectivity, and higher data rates. All of this is good news for trucking companies who want to keep better tabs on their drivers and fleet. 
What Fleet Management Features Do You Need? 
Managing a fleet of vehicles that travel across town day-in and day-out can be a challenge. It requires keeping careful records of hours spent on the road, vehicle maintenance, dispatch, fuel reporting, and so much more. Office staff can quickly become overwhelmed with the sheer volume of tasks that need to be completed on a successful day.
Fortunately, the right truck fleet management software can help to automate some of these processes and relieve some of the pressure. Here are just a few of the solutions that you should look for in software.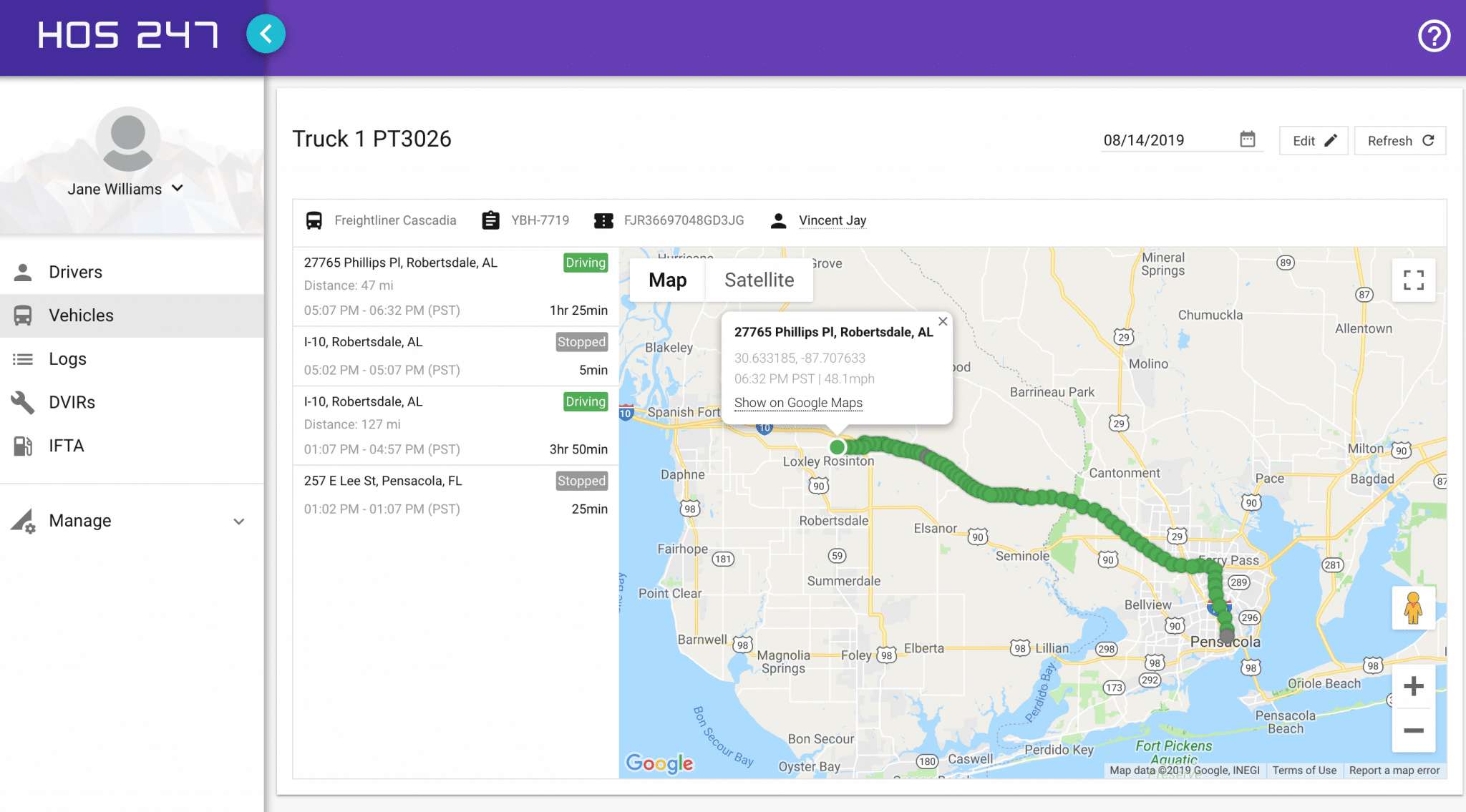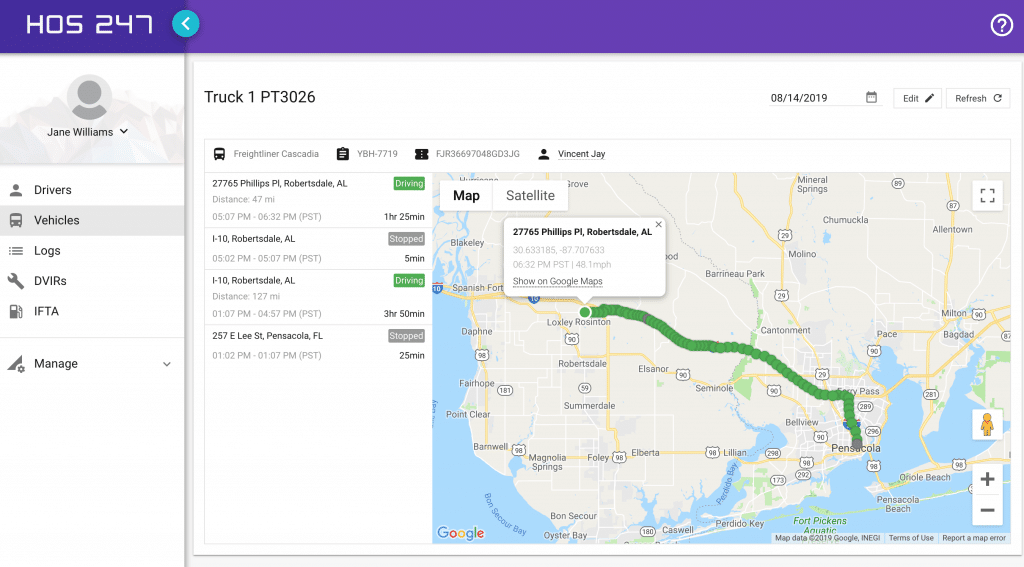 GPS Fleet Tracking
Do you know where your trucks are at? Many office managers think they know where their trucks are on the road, but the reality might tell a different story. GPS fleet tracking is absolutely essential to a trucking company. First and foremost, GPS tracking helps dispatchers to see where shipments are in process throughout the day. They can check progress on a particular route and better plan ahead for future deliveries and pick-ups. 
GPS tracking is also a great way to ensure that your staff remains on task at all times. Drivers are sometimes tempted to go out of their way to run a personal errand with company vehicles and on company time. With this in place, these kind of pit-stops tend to be minimized or eliminated altogether. 
Last but not least, GPS fleet tracking is essential in the event of a stolen vehicle. You can find out when trucks are leaving the grounds without your authorization and track their whereabouts. This could be an easy way to catch a crook who is trying to make off with company goods or vehicles.
ELD
One of the best things about having a truck fleet management software is the optional integrated electronic logging device (ELD). This handy tool can help you to automate many of your current processes and help you to avoid hefty fines that come from violating hours of service rules and standards. 
The ELD offered through the HOS247 platform allows you to create automatic Hours of Service with built-in alerts to let you know how much time you have remaining before you are in violation.  You can also conveniently manage and edit those logs when necessary. Along with the HOS logs, drivers can also complete simple driver vehicle inspection reports. 
With the ELD you can pass DOT inspections with an FMCSA-approved ELD. This can help truckers to avoid a costly ticket. 
IFTA Mileage Reporting
Does your back-office staff hate collecting and calculating state mileage manually? Eliminate the burden for your team by using the convenient IFTA mileage reporting feature as a part of your software. It automates state mileage calculations and eliminates the headache. The program does all of the heavy lifting for you when it comes to performing the complicated calculations necessary. You can calculate how much distance was traveled by jurisdiction, and more with just the click of a few buttons. The simplicity of the program reduces the risk for human error and improves your reports all at the same time.

Dispatch
Most dispatchers complain about the sheer volume of phone calls that they have to make in a single day. Which driver is the right one for the project? Who can complete the trip the fastest? There are so many angles to consider, and it typically falls on the dispatcher to determine who is right for the project at that exact moment. This is where truck fleet management software can step in to help. 
Because you have GPS tracking on your fleet, you can see who can complete the route in the fastest amount of time. You can also assign the job to the right driver with just a few clicks, saving you several phone calls to arrange the entire transaction. 
Once the dispatcher has set the ball in motion, they are free to sit back and watch as the plan unfolds. They can monitor progress on the job from the time it is assigned to when it is started all the way through to its completion. The dispatch services that come with your fleet management solution keep drivers and office staff all on the same page. 
Not only does it make things smoother for dispatchers and drivers, but it provides better customer service for clients. They can rest assured that their needs are being tended to in a timely manner and they can have an answer faster than ever before.
Gain Full Control Over your Fleet
Have you been wondering what the next steps are for your company? Many businesses know that they need to step up their current software, but they aren't sure where to go from here. What they really need is a full truck fleet management solution that is easy for truck drivers and office employees to use. HOS247 provides everything that you need in one convenient package. 
From ELD to dispatch and everything in between, HOS247 provides a real value. It can help your company to automate more of its daily processes and cut back on the amount of time spent managing daily operations. Utilize your time and resources more wisely this year with a complete solution that your team will love. 
Our dedicated account managers would love to talk with you about what it would look like for your trucking company to use our solution. Remember that we have a hassle-free return policy for the first two weeks. We are confident that you and your team will love our software!
"Awesome. Easy to install and use. Top notch customer service! I recommend it to everyone."


"Great company to deal with. The support team is very responsive and competent. They provided a great deal of education for our company."

"Customer service is great. They helped me to set up everything and showed how to edit my logs. Thank you."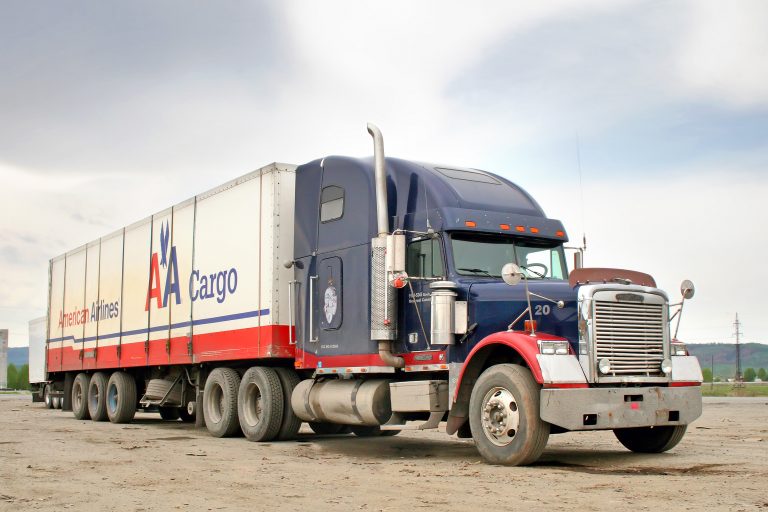 ELD Services & Devices
Ever since the ELD mandate was introduced by FMCSA, trucking companies and drivers are in a dilemma on how to choose the right provider. The e-log system has been mandated by the DOT to increase road safety and vehicle security.
Read More »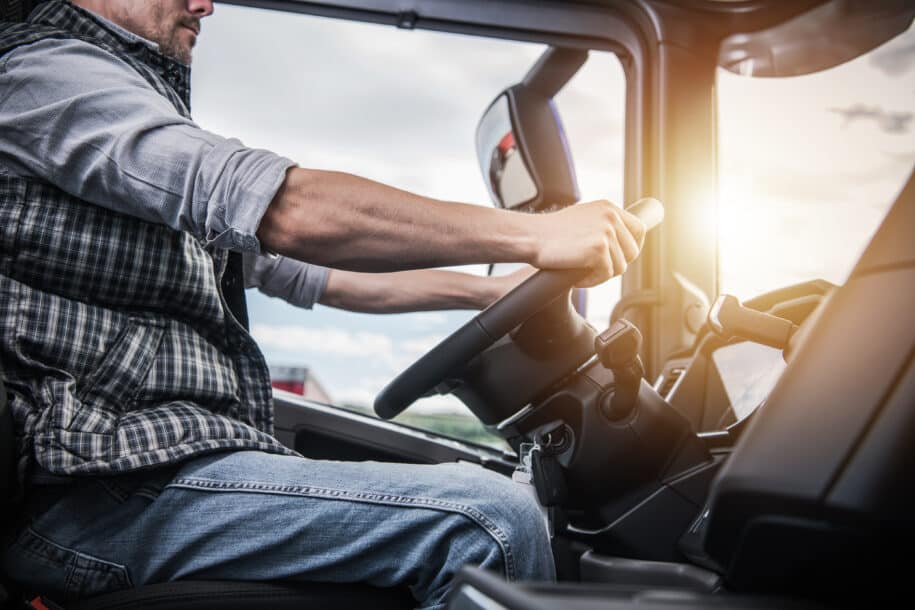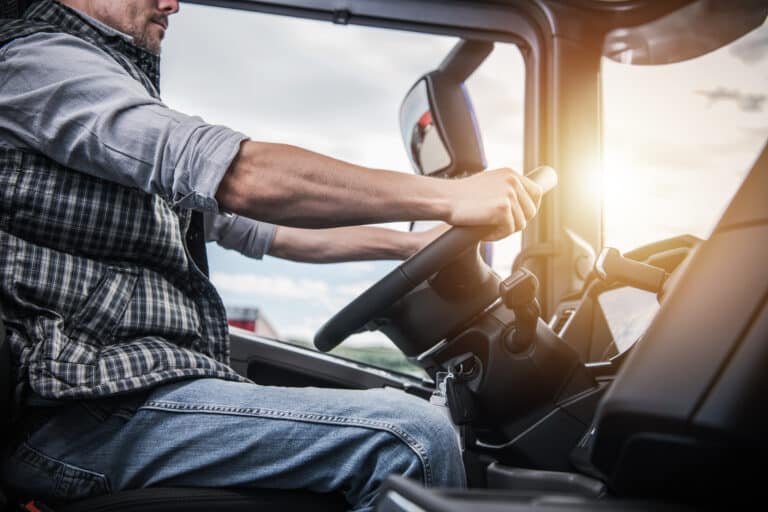 ELD Services & Devices
What is an ELD or electronic logging device? The FMCSA introduced this hardware device which allows truck drivers the ability to record hours of service data electronically. The ELD or electronic logging device must be connected directly to the engine
Read More »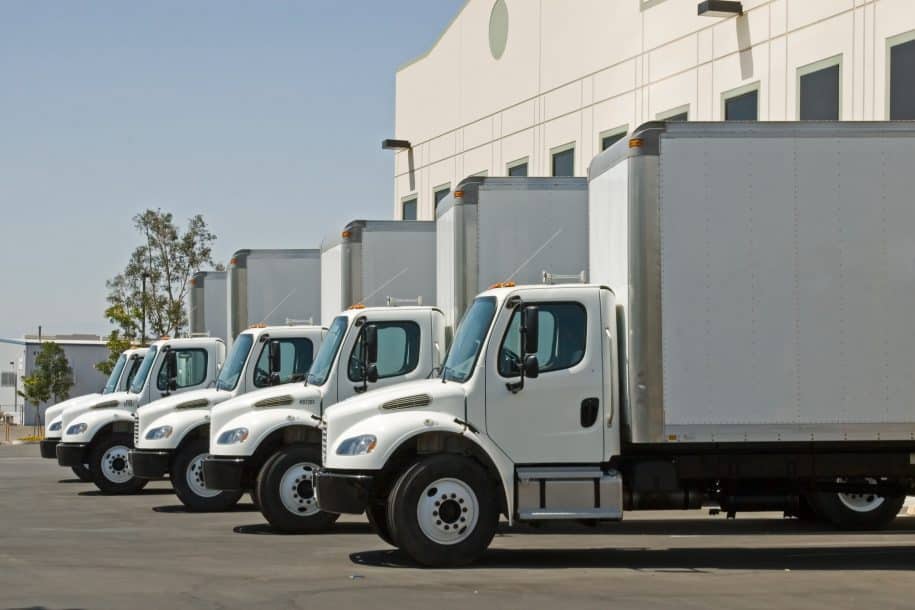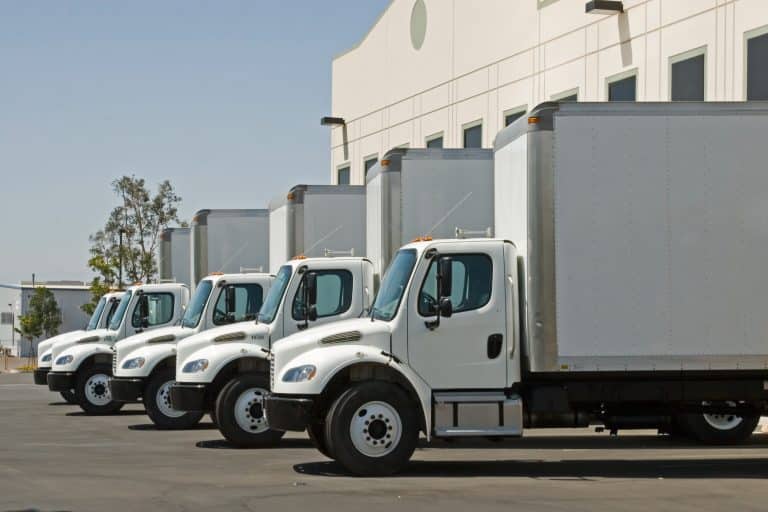 GPS Fleet Tracking Tips
Managing a fleet of vehicles comes with its own set of struggles. Pinpointing the exact location of the vehicles at any given moment is essential to help improve communication, manage logistics, and even to protect the fleet from theft. With
Read More »