In the world of trucking, where compliance with rules and regulations is necessary for efficient and productive operations, having a dependable commercial truck log book is crucial. Drivers' logs, originally kept on paper, are used by authorities to verify hours of service (HOS) compliance. In this guide we will go through the basics of these records, Federal Motor Carrier Safety Administration (FMCSA) regulations, and the importance of choosing a reliable electronic log.
Types of Log Books: Paper vs. Electronic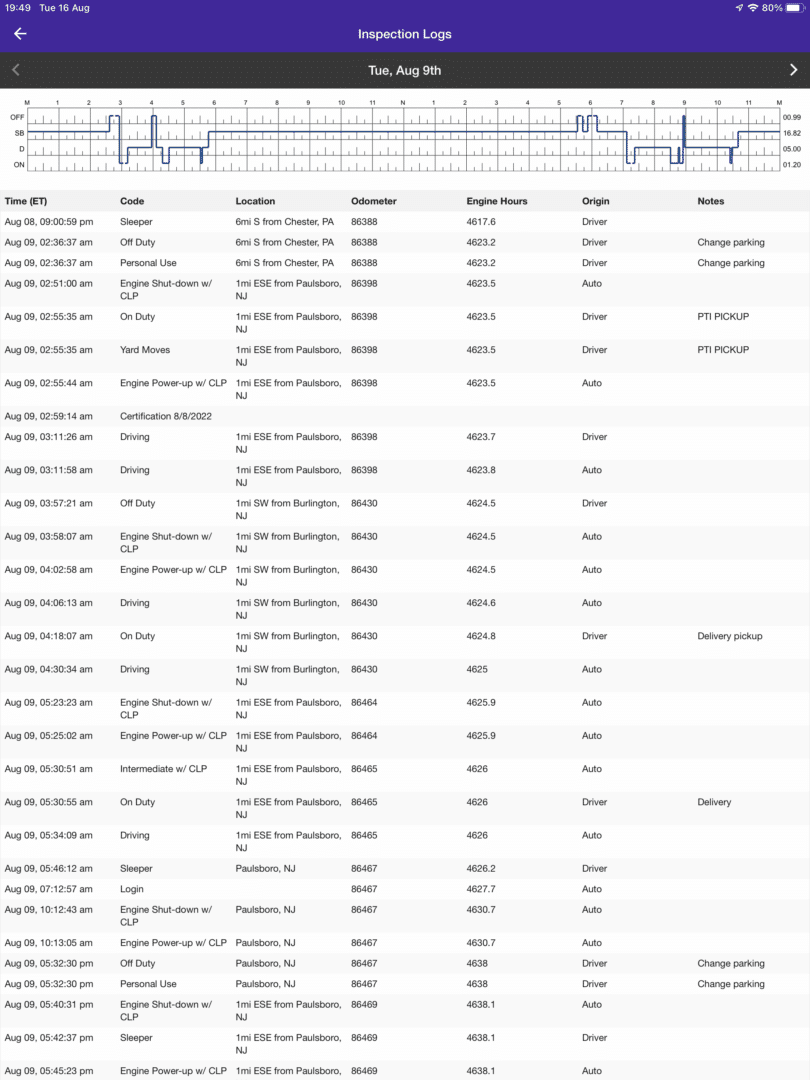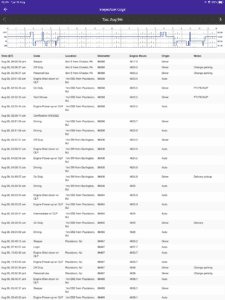 Log books, once actual notebooks filled manually by the driver, have been the rule in the United States since the late 1930s. With the advancement of technology, logs have evolved to digital records and the FMCSA's enforces the Electronic Logging Device (ELD) Mandate for most commercial drivers.
ELDs capture vital data directly from the engine for accurate driving time, engine hours, vehicle movement, and location data, which reduces error margins significantly. Any record not obtained through these devices, even if computerized, is considered a paper log by the authorities.
The transition to ELDs has not been easy on all drivers. However, the need for electronic log books for commercial trucks is undeniable and accurate record-keeping can serve as a valuable asset for fleet managers, optimizing the entire transportation operation.
Challenges for Truckers
The world of commercial trucking poses many challenges for drivers, such as maintaining strict compliance with HOS and commercial truck log book rules. These obstacles, though complex, can be effectively overcome through efficient management and the adoption of reliable logbook solutions. 
HOS Violations
One of the primary challenges faced by truckers is the constant concern of HOS violations. Striking a balance between meeting delivery deadlines and taking the mandated rest periods can be delicate. To overcome this challenge, careful route planning is indispensable. By planning routes that allow enough time for rest breaks and unforeseen delays, truckers can navigate their schedules with precision, reducing the risk of violations and ensuring road safety for all.
Falsification of Logbooks
In the past, paper logbooks were susceptible to falsification, enabling some drivers to bend the rules. However, electronic logging has eliminated the possibility of manual tampering. Inaccurate records have been replaced by automatic, real-time tracking, ensuring compliance without compromises. 
Technical Glitches and User Errors
While ELDs can offer numerous benefits, they are not without their challenges. Technical glitches or user errors can disrupt the logging process, leading to potential compliance issues. To address this, reliable ELD providers, such as HOS247, offer responsive customer support to address technical issues promptly and provide guidance to drivers and fleet managers. 
Consequences of Non-Compliance
Non-compliance with HOS regulations and logbook requirements carries severe consequences. Penalties, fines, and potential legal action can damage a trucker's record and impact their livelihood. By using reliable logbook solutions and adhering to regulations, truckers not only safeguard their careers but also contribute significantly to road safety.
By acknowledging these challenges and implementing proactive strategies, truckers can navigate the roadblocks to compliance effectively. Quality ELD solutions, coupled with proper training and planning, help truckers high standards in regards to the service provided and the efficiency of operations. In the upcoming section, we will delve into the importance of reliable logbook solutions, and the role they play in addressing truckers' pain points.
Choosing Reliable Logbook Solutions
The choice of a log book solution can greatly impact commercial trucking businesses. Experienced providers, such as HOS247, act as a compliance partner for carriers navigating the road. To make sure you get a user-friendly experience and make the most out of your commercial truck driver log book, research your provider and look for the qualities of a reliable electronic log.
User-Friendly Interface
Logbook solutions should be tailored to address truckers' unique challenges.  Intuitive interfaces simplify the logging process, allowing drivers to focus on their primary task: driving. Clear prompts, easy data entry, and real-time updates reduce the learning curve, making it accessible even for those less tech-savvy. Ask for a demo to verify the system is easy to learn.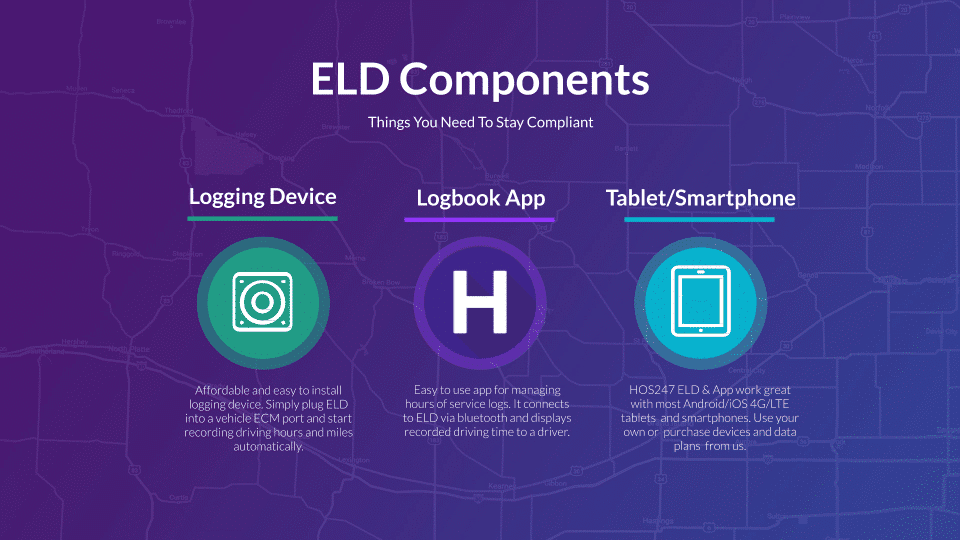 Responsive Customer Support
Issues can arise at any moment and knowledgeable support teams act as lifelines for truckers facing technical glitches or seeking guidance. Successful ELD providers recognize the importance of responsive customer support. Swift, effective support ensures that disruptions are minimized, allowing truckers to focus on their routes with confidence. It is advisable to read some user reviews from potential providers' clients or give a call to their support line.
Insights for Fleet Managers
Beyond individual truckers, logbook solutions empower fleet managers with invaluable insights. Extra features, such as GPS tracking, idle monitoring, IFTA calculations, and more, enable managers to optimize operations and improve profitability. This approach enhances operational efficiency and fosters a culture of compliance within the entire organization.
In commercial trucking, where compliance is not just a choice but a necessity, reliable logbook solutions are indispensable allies. By addressing truckers' pain points, simplifying complexity, and providing unwavering support, these solutions can contribute to the company's bottom line.
Key FMCSA Commercial Truck Log Book Rules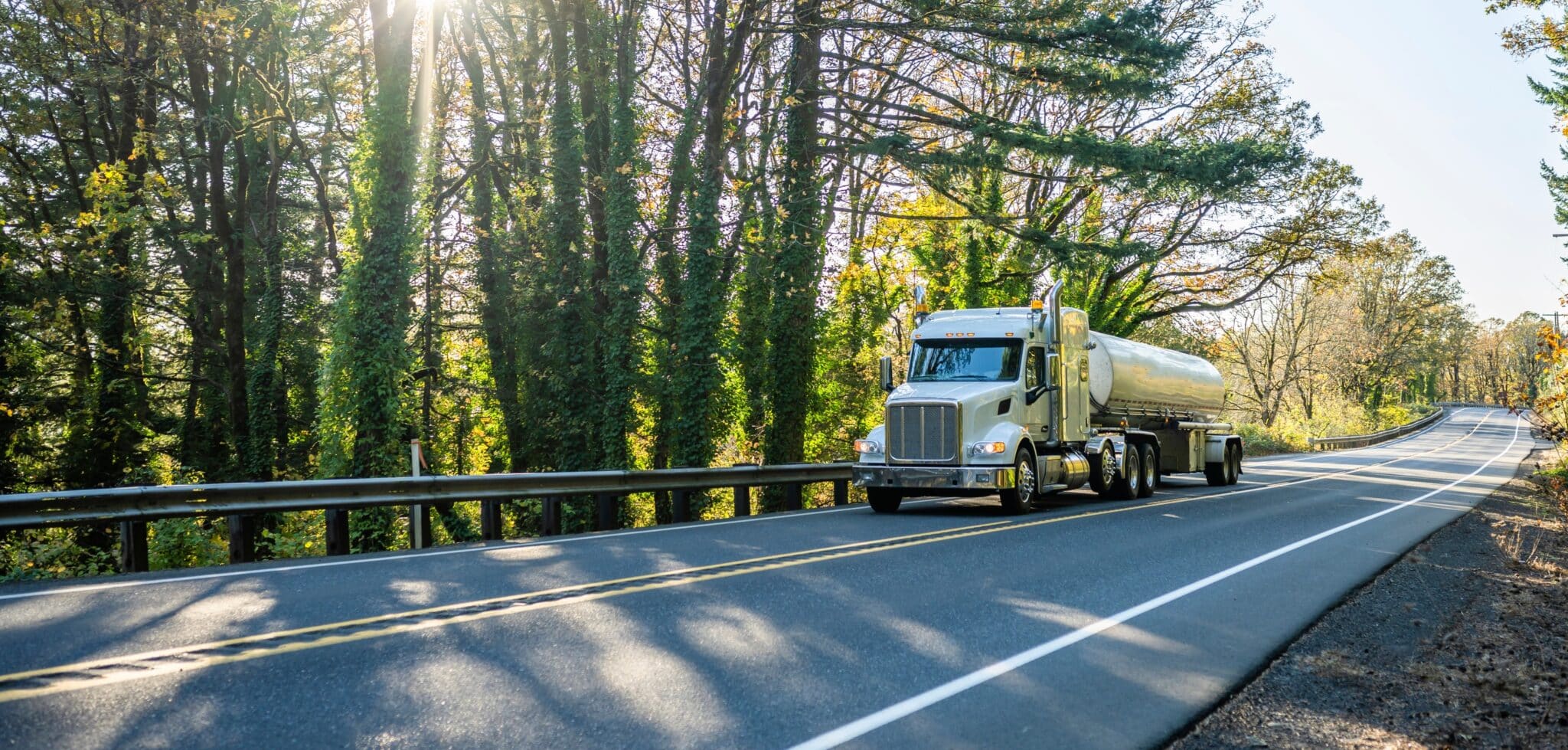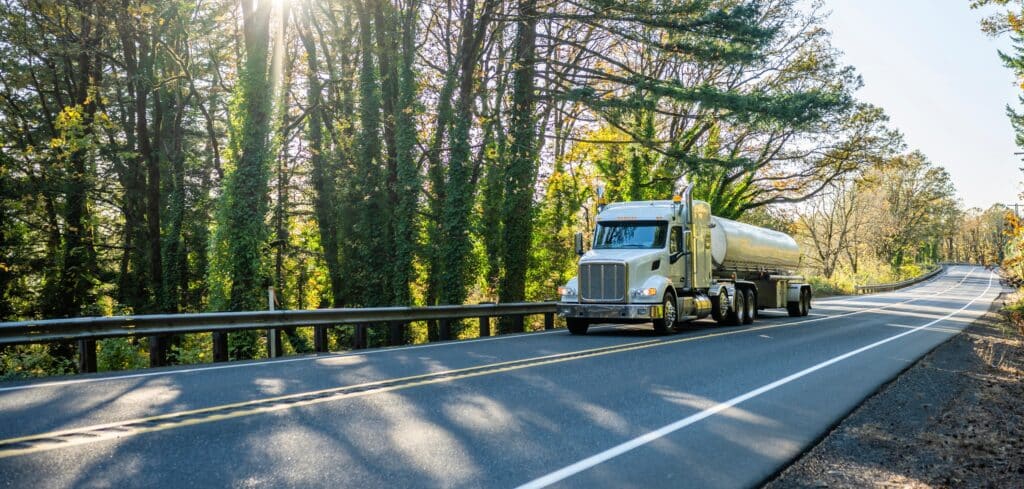 Understanding FMCSA's HOS regulations is essential for truckers and fleet managers to maintain compliance and ensure road safety. Here's a breakdown of the key regulations:
Maximum Driving Hours and Rest Periods Drivers are limited to 11 hours of driving after a mandatory 10 consecutive hours off duty. Additionally, a 30-minute break is mandatory within the initial 8 hours of driving. These regulations aim to prevent fatigue and promote driver alertness during their shifts.
Duty Status Categories
On-Duty (Not Driving): Time spent working but not driving. This includes tasks such as loading, unloading, and vehicle inspections.
Off-Duty: Time not working and not available to work.
Driving: Time spent actively operating the commercial vehicle.
Mandatory Rest Periods. Specific rest breaks are mandated to prevent fatigue and ensure road safety. Adhering to these rest periods is crucial for maintaining alertness during driving hours.
Exemptions and Special Circumstances. Certain exemption categories are specified in the law for specific commercial drivers. Additionally, special circumstances like adverse driving conditions permit exceptions to HOS rules, enabling drivers to adapt to unexpected situations without violating regulations.
HOS247 commercial truck log books support all current HOS and ELD regulations to help truckers achieve compliance. Request a demo or try our system for two weeks to explore its full potential.
"Awesome. Easy to install and use. Top notch customer service! I recommend it to everyone."


"Great company to deal with. The support team is very responsive and competent. They provided a great deal of education for our company."

"Customer service is great. They helped me to set up everything and showed how to edit my logs. Thank you."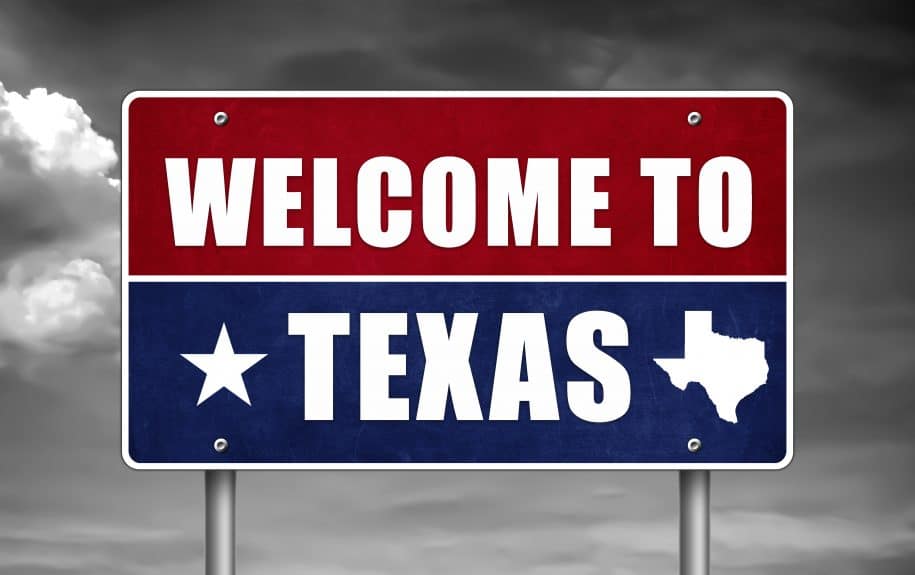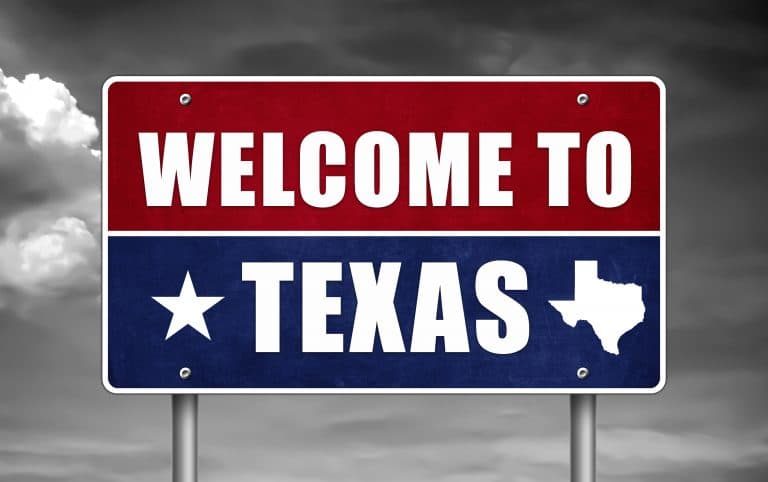 ELD Mandate Updates
FMCSA established ELD rules mandatory for most commercial motor vehicle (CMV) owners by the end of 2015. Since that time, it was enforced twice. The last edition takes effect this year, requiring installing compliant devices. Texas became the first state
Read More »


GPS Fleet Tracking Tips
Businesses in the transportation sector can benefit considerably from real time fleet tracking. Incorporating this technology gives managers full visibility of the fleet, reducing costs and boosting productivity. In this article, we will go through the main benefits of trackers
Read More »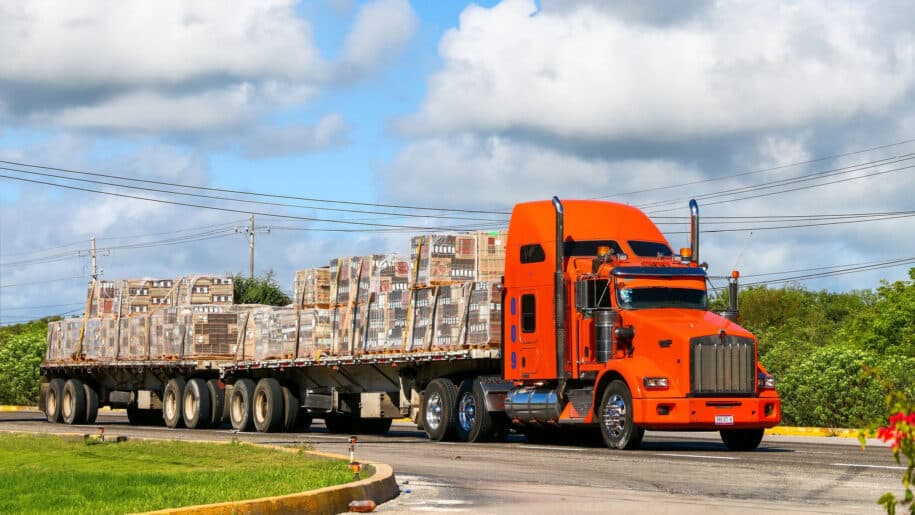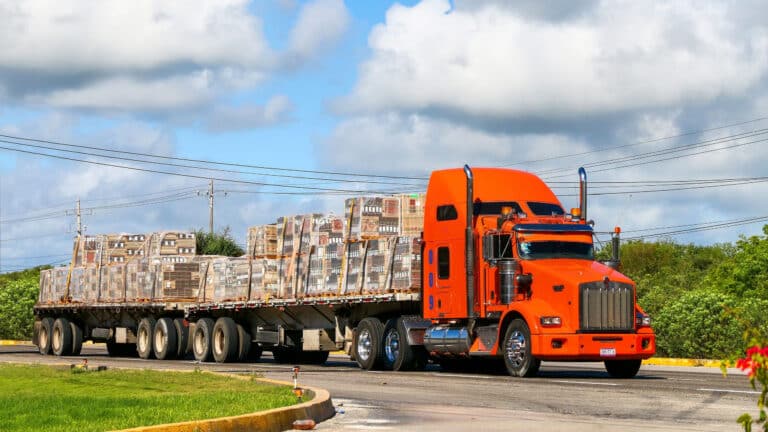 Fleet Management Systems & Features
In today's fast-paced business world, managing a commercial fleet can be challenging, but it doesn't have to be. With the help of fleet management systems, carriers can enjoy various benefits, such as reducing fuel costs, enhancing driver safety, providing better
Read More »