The Federal Motor Carrier Safety Administration (FMCSA) issued the federal ELD law, which the Department of Transportation (DOT) enforces. It requires commercial motor vehicle (CMV) operators to use electronic logging devices to record their driving hours instead of paper logs.
Elogs record driver activity and vehicle information during a trucker's hours of service (HOS) over the course of a commercial trip. This recording of driver activity is each driver's responsibility. Before the ELD law update was implemented in December of 2017, they used paper log books.
In addition to requiring CMV drivers to record their HOS electronically, the law also requires elogs to meet specific technical standards and be registered with the FMCSA. Also, certain supporting documents must be kept in the vehicle at all times.
Who Must Comply with the ELD Law?
A truck driver who is required to maintain RODS must comply with the ELD laws and regulations. This includes drivers domiciled in Mexico and Canada, as well as in the United States. However, there are certain exemptions as to which drivers do not have to comply with this requisite.
Exemptions
There are limited exemptions to the federal ELD law. The following drivers do not have to use electronic logs to record their RODS:
Those who operate under the short-haul exceptions, since they aren't required to keep RODS  
Those who use paper logs for RODS for eight or fewer days in any 30-day period
Those involved in drive-away-tow-away operations, driving the vehicle being delivered 
Those driving vehicles with engines manufactured before the year 2000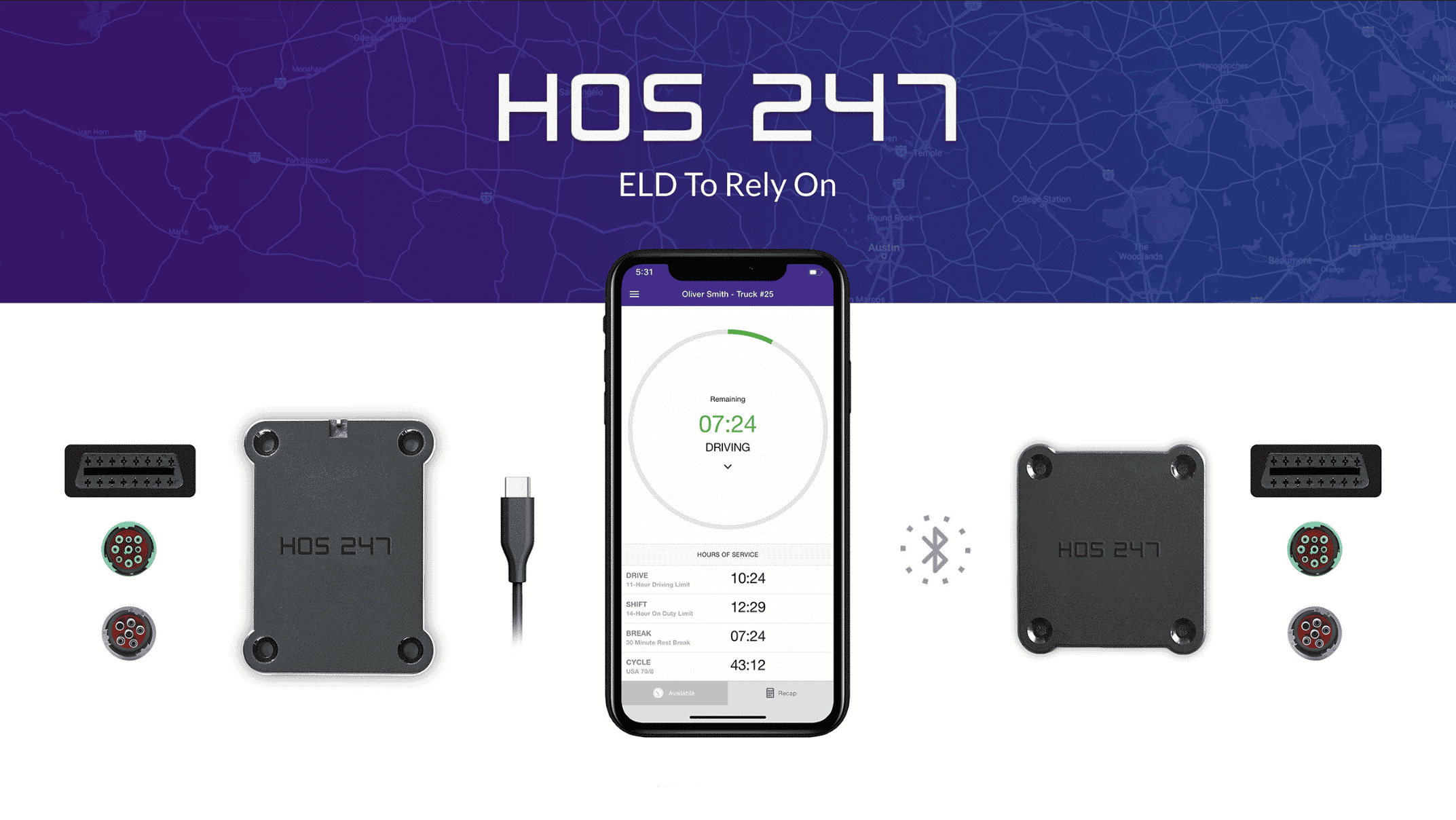 Features of a Compliant Electronic Log 
When choosing an electronic log, it is important to make sure it has all the features required by the elog mandate. First, make sure your chosen provider is on the FMCSA's list of self-certified ELDs. Note, however, that being on this list doesn't mean it is compliant. Plenty providers have self-certified and put their company on this list only to be removed for noncompliance, leaving customers in the lurch. That's why you should always verify that the device meets every specification laid out by the authorities. 

Although the features required by the FMCSA are extensive, inquiring about the following with the elog vendor will give you an insight as to whether their device meets the basic requirements. A compliant electronic log:
provides two separate accounts: one for drivers and another for administrators.
is synchronized with the engine control module to automatically record vehicle motion, engine power, and other data.
records all driving time in 60-minute intervals, including date, time, location, vehicle miles, engine hours, and identity of the driver.
records location with a 1-mile radius accuracy during on-duty driving time and a 10-mile radius accuracy during authorized personal use time. 
is synchronized with UTC (coordinated universal time).
stores data for at least the previous seven consecutive days.
is tamper-proof.
requires drivers to either acknowledge unidentified driver records or indicate that the records are not theirs.
allows drivers to retrieve their records on-demand —either electronically or via printout. 
supports electronic data transfer via one of two options: telematic (using wireless web services and email) or locally (using a USB and Bluetooth).
can display required data to DOT safety officials on-demand.
requires drivers to certify and explain any edits they make to driving records.
requires drivers to certify their records at the end of each 24-hour period.
comes with a user manual, instructions for handling malfunctions, and instructions for transferring HOS records to DOT safety officials.
has volume control or mute options for its audio features.
Additional Features to Consider for Efficient Fleet Operation
An electronic logging device with the basic features might be compliant, but that doesn't mean it is worth the investment. Fleets can benefit financially from additional features that improve efficiency and simplify tasks, including:
Advanced GPS fleet tracking. 4G/LTE fleet tracking technology gives real-time insight as to the location of every vehicle. This helps reduce the number of phone calls that dispatchers must make to determine whether a driver will be available for a new assignment. It also stores data so fleet managers can look at past trips and analyze routes.
IFTA mileage automation. With this feature, carriers can reduce labor costs because they no longer need to enter the distance traveled by jurisdiction and manually do complex calculations. This also reduces the risk of human error. 
Dispatch automation technology. Modern dispatch automation technologies allow fleet dispatchers to assign new jobs within seconds as it gives them a birds' eye view of where the nearest drivers are, whether there are any traffic issues, and more. This allows fleet managers to communicate arrival times more accurately, leading to a better customer experience.
HOS247 Is a Leading Enterprise in Providing FMCSA-Certified ELDs
HOS247 knows the ins and outs of the elog mandate, allowing carriers to focus on earning profits instead of worrying about whether their electronic logbook is compliant. With our expertise and years of experience, we've been able to design an elog that is more than FMCSA-approved —it's also a vital part of successful operations.
Here's why carriers choose HOS247 over the competition:
High user ratings. Drivers appreciate the ease of use and the way our elogs make keeping RODS easier. When drivers like the solution, carriers' work is also simplified.
Reliable hardware. Training drivers to use a new system and then having to replace it because it turned out to be unreliable is a wasted investment (both in money and time). HOS247 hardware is hassle-free, easy to install, and highly reliable.  
No hidden costs. Unlike some providers that charge hidden fees after locking customers into contracts, HOS247 provides all costs for hardware and service upfront for accurate budgeting. 
High-end customer support. Drivers and carriers can easily access customer support seven days a week. Knowledgeable customer support representatives speak English, Spanish, Russian, and Polish. Carriers are also assigned a dedicated support manager to help with the onboarding process and answer any questions they may have. 
No long-term contracts. Trucking businesses don't need to commit to any long-term contracts when they choose HOS247. HOS247 also offers flexible payment options. 
Two-week trial. Carriers can test out HOS247 ELDs for two weeks before deciding whether to keep the solution. If they determine it's not right for them, they can return it hassle-free.
Compatible with all devices. HOS247 elogs are compatible with both Android and iOS smartphones and tablets, which is great for drivers who prefer to use their own devices.
Flexible plans. HOS247 customers benefit from choosing the plan that best fits their fleet's needs. Small fleets appreciate this type of flexibility, since they don't have to pay for the same features needed by large fleets, such as IFTA mileage reporting or advanced GPS.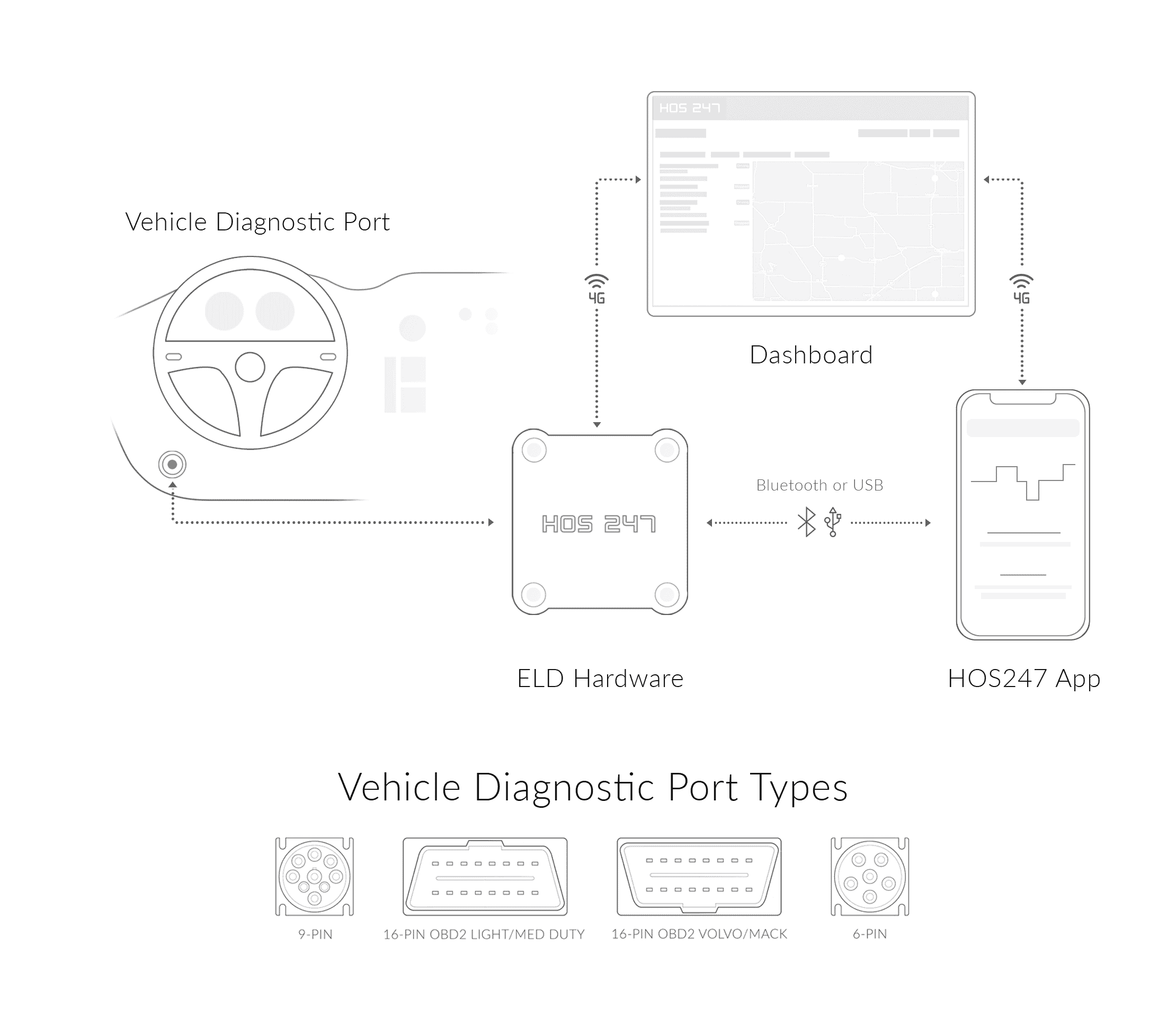 How Can the Right ELD Help You Avoid Costly Violations?
Violations of the regulations can be costly for carriers, but the right elog can provide real-time alerts to drivers to inform them of potential HOS violations before they are penalized. Some of the most common violations include:
Violation of the 14-hour rule. This rule states that property-carrying drivers may only drive during their 14 consecutive hours on-dug after at least 10 consecutive hours off duty. Driving past that time can result in a critical violation that costs, on average, over $7,000.
Driving more than 60 hours in seven days or 70 hours in eight days. Drivers who do not operate every day of the week but drive over the maximum allotted number of hours are subject to a critical violation with an average fine of over $4,700. 
No RODS. Drivers who don't meet exemptions are required to have an electronic logbook registered with the FMCSA in order to record their duty status. A driver who does not record their duty status for each 24-hour period is subject to a maximum penalty of $1,307 per day, up to a total of $13,072. 
Falsification of logs. Any driver who falsifies their logs is at risk of being put out of service and having to pay a penalty of $12,919.
Driving with the wrong license. Driving with the wrong commercial driver's license (CDL) is a common driver violation, resulting in a penalty of $5,833.
Federal ELD Law Compliance Dates
The new ELD law is not that new anymore since it has been in place since late 2019. This timeline illustrates the history of the law's implementation:
February 26, 2016. Enactment and notice of the legislation requiring CMV carriers to replace paper logs with electronic ones to reduce the risk of accidents, driver harassment, and falsification of logs.
December 18, 2017. General compliance date for motor carriers to start using ELDs or Automatic onboard recording devices (AOBRDs). 
December 16, 2019. Final ELD law date for compliance. All vehicles equipped with an AOBRD were required to start using ELDs instead. 
January 15, 2021. The DOT and the FMCSA announced that a panel of 25 CDL holders from the trucking industry would serve on a new Motor Carrier Safety Advisory Committee (MCSAC) to provide feedback on the issues truck drivers face daily. This could result in further updates down the line.
The FMCSA and DOT rely on compliant elogs for accurate data collection by the MCSAC, marking the importance of reliable devices from reputable providers.
"Awesome. Easy to install and use. Top notch customer service! I recommend it to everyone."


"Great company to deal with. The support team is very responsive and competent. They provided a great deal of education for our company."

"Customer service is great. They helped me to set up everything and showed how to edit my logs. Thank you."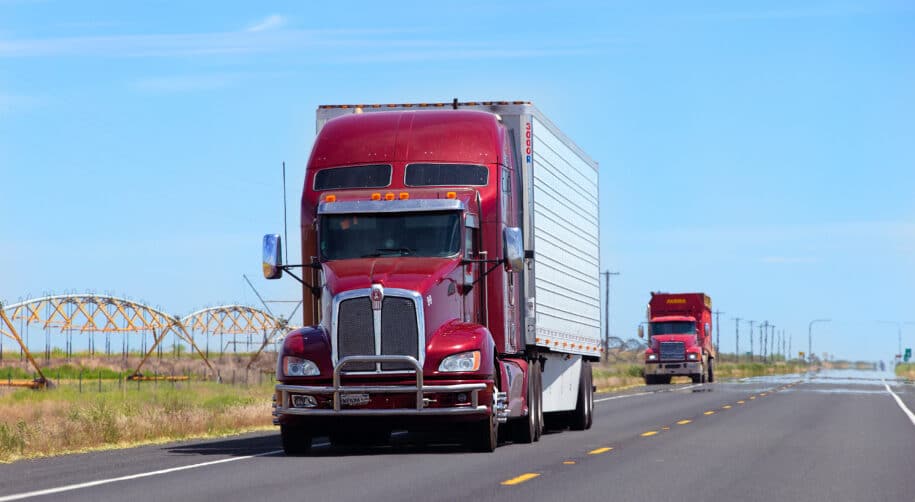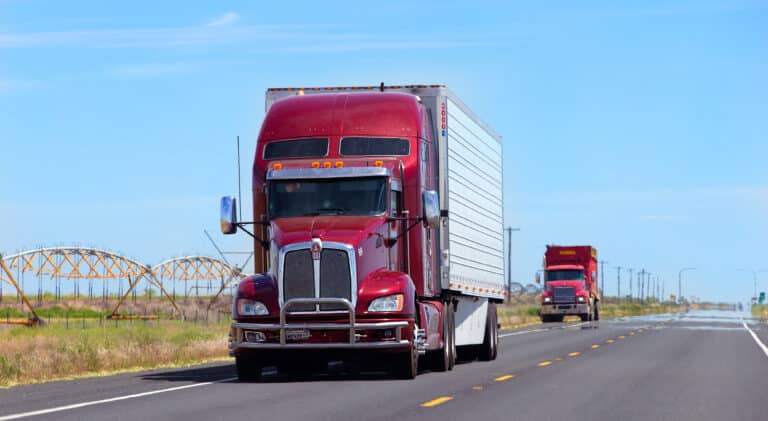 ELD Reviews
To comply with federal legislation, trucking businesses must equip their vehicles with electronic logbooks to keep hours-of-service records. Carriers should check for their provider's name on the FMCSA ELD approved list to ensure their time and money are well invested.
Read More »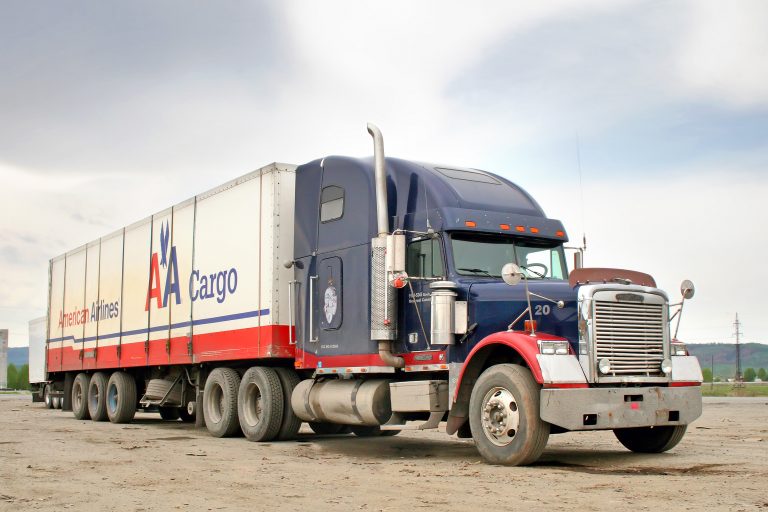 ELD Services & Devices
Ever since the ELD mandate was introduced by FMCSA, trucking companies and drivers are in a dilemma on how to choose the right provider. The e-log system has been mandated by the DOT to increase road safety and vehicle security.
Read More »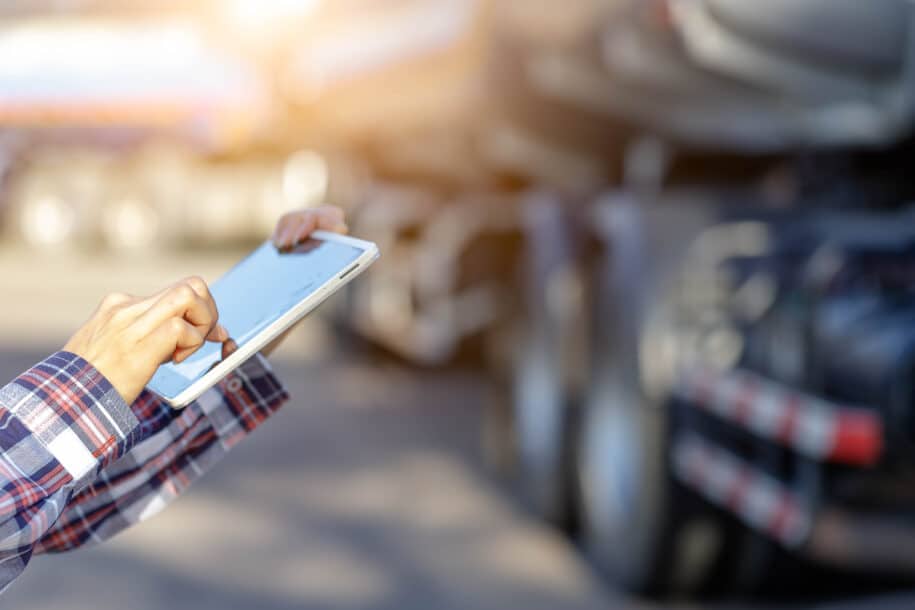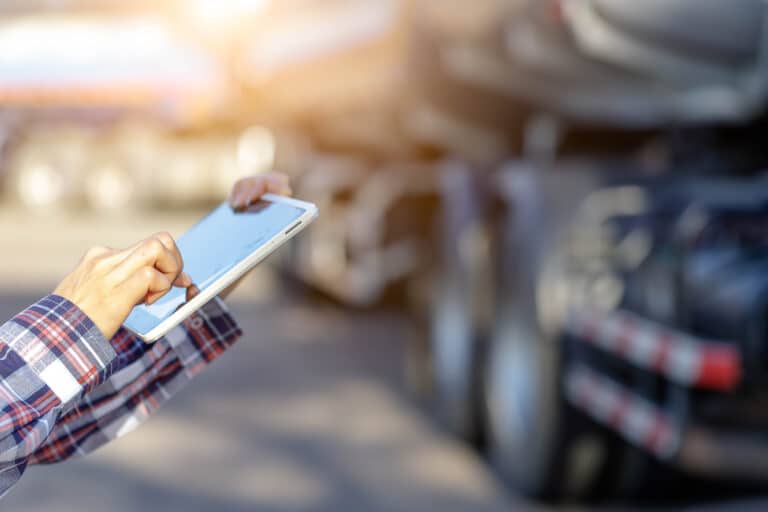 ELD Services & Devices
Most commercial motor carriers and drivers need to comply with the Electronic Logging Device mandate, but there are some exceptions. This article discusses who is required to comply and why they should make the switch to better electronic logging devices
Read More »