The data collected by fleet tracking devices can be used to optimize processes, reduce costs and increase driver safety, improving the business's bottom line. That said, there's no doubt that using a fleet vehicle tracking device is a worthwhile investment, but choosing the right one among so many options isn't always easy. HOS247 is a top-rated provider offering dependable fleet management solutions for the trucking industry. Let us tell you more about our GPS trackers.
By investing in GPS fleet tracking hardware from a reliable provider like HOS247, fleet managers can benefit from years of experience in the industry, 4G technology, second-to-none multilingual customer service, and so much more. Some benefits of HOS247 fleet tracking devices include:
Reduced fuel costs. Fuel is a necessary but manageable expense. However, managing it requires having the necessary data to identify areas of improvement. For example, if your drivers are idling and they don't have GPS tracking devices for fleets installed, you can't know that is the reason for fuel wastage and correct the behavior. However, with fleet tracking devices, you can monitor idling, set reminders for preventative maintenance and plan better routes to reduce fuel consumption.
Increased safety. Fleet tracking is intended to reduce the chance of losing valuable equipment, but it offers other important benefits like driver safety. When a vehicle is involved in an accident, a fleet manager can receive a notification that the car has been damaged or is no longer in motion, which can alert them and prompt them to offer help to the driver and, if needed, point first responders to the exact location. Alerts can also inform the driver and fleet manager when a vehicle is driven to unauthorized locations. Also, the maintenance features help keep trucks performing properly to reduce the risk of malfunction on the road.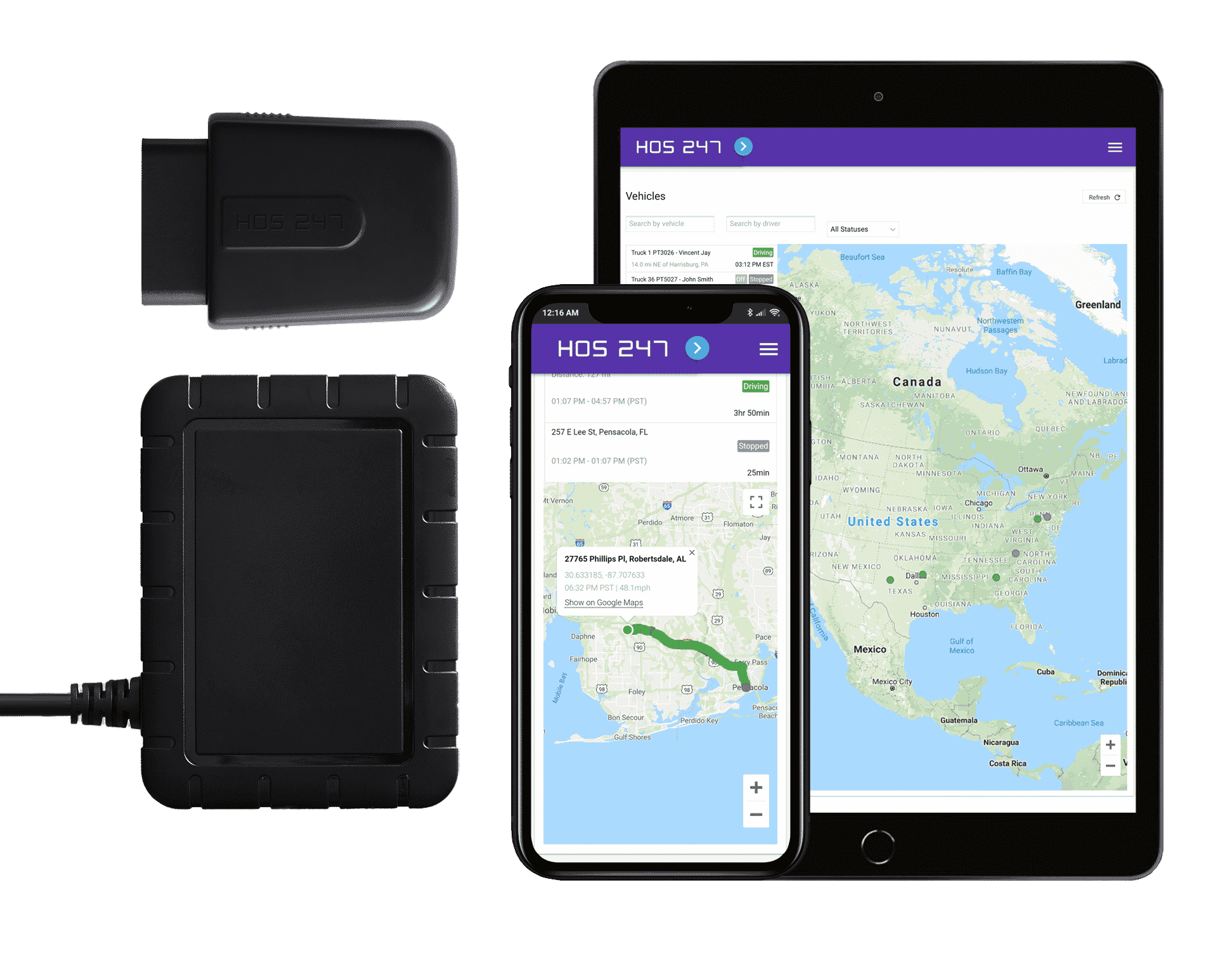 Easy installation. There's no reason for fleet managers and drivers to have to wait for in-person installation or maintenance with HOS247 fleet tracking devices. Instead, the hardware installs in minutes, and if any questions arise, customer service is available to help every day of the week in English, Spanish, Polish, and Russian. Once the GPS fleet tracking technology is installed, all the fleet manager has to do is log in to the program from their computer to access live coordinates and vehicle diagnostics.
Better, more transparent customer service. With fleet tracking devices, fleet managers don't have to guess where deliveries are at any given moment when a customer calls with questions. Instead, they can log into the GPS fleet tracking software for a birds-eye view of where any vehicle is at a given time so they can give an accurate estimated time of arrival. Additionally, dispatchers can use fleet tracking software to assign a load to the closest driver, saving money on fuel and making dispatch more efficient. Additionally, a history feature allows fleet managers to see exactly where their vehicles have been and how long it took to get there at any given time to protect them from false claims. 
HOS247 Is a Top-Rated Truck Fleet Management Provider
HOS247 combines fleet tracking, dispatching, scheduling and more into an all-in-one fleet management solution. Its benefits are unparalleled, with fleets benefiting from the following:
Two-week trial with hassle-free returns and no contracts.
A solid reputation for reliability.
Top-rated customer support.
A multilingual team that speaks English, Spanish, Polish and Russian.
Flexible plans that can be paid monthly or yearly and scaled to fit the business's needs.
Driver-centric app interface.
Reliable hardware that can be installed in minutes.
 Stable Bluetooth connection for accurate data.
Streamlined compliance with the ELD Mandate.
What Other Features Are Needed for Your Trucking Operations in Addition to Fleet GPS Tracking Devices? 
Apart from GPS fleet tracking devices, HOS247 offers other features to improve trucking operations and increase profitability, including:
ELDs. Electronic logbooks are required for most commercial motor vehicles. They're mandated by the Department of Transportation (DOT) and the Federal Motor Carrier Safety Administration (FMCSA) with the purpose of automatically recording hours of service (HOS). 
IFTA mileage reporting. With automatic IFTA mileage reporting, managers save time and can report taxes more efficiently. The result is a reduced risk of human error, which directly lowers audit risks as well.
Vehicle diagnostics. The fault code detection feature alerts the driver and the fleet manager if the device that is connected to the engine identifies an issue that can interfere with the truck's functioning. This way, drivers are safer and mechanical problems can be tended to in a timely manner.
Idle reporting. When your vehicles are idling, it adds wear and tear to the vehicle and wastes valuable gas money. HOS247's idle reporting feature alerts fleet managers as to when drivers are idling so they can coach them in real time and prevent it from happening again to reduce fuel wastage and increase vehicle lifespan.
Who Must Comply with the ELD Mandate?
Drivers who are required to maintain records of duty status (RODS) must comply with the ELD mandate, per the FMCSA. This includes drivers domiciled across North America, including Mexico and Canada. There are exemptions to the ELD Mandate, however. Drivers who do not have to comply with the ELD Mandate include those who: 
Use time cards because they operate under the short-haul exception.
Use the manual method of maintaining paper RODS for eight days or fewer over 30 consecutive days
Conduct drive-away tow-away operations.
Drive CMVs with engines manufactured before the year 2000.

How Can ELDs Help Your Business?
Apart from compliance considerations, there are other reasons for fleets to adopt electronic logbooks. ELDs keep drivers safe on the road by reminding them when to take necessary breaks. They also provide the following benefits for trucking businesses:
Access to important data in real time, which helps improve productivity and boost efficiency.
Lower insurance premiums.
Better Compliance, Safety and Accountability (CSA) scores as a result of improved driver safety, which also improves the chances of getting more business opportunities.
Increased compliance with HOS rules, reducing drive fatigue.
Driver vehicle inspection report features.
By investing in an ELD with fleet-tracking as one of its features, fleets can ensure they're compliant with the ELD Mandate while also improving efficiency, productivity, driver retention, and safety—which directly impacts future revenue.
"Awesome. Easy to install and use. Top notch customer service! I recommend it to everyone."


"Great company to deal with. The support team is very responsive and competent. They provided a great deal of education for our company."

"Customer service is great. They helped me to set up everything and showed how to edit my logs. Thank you."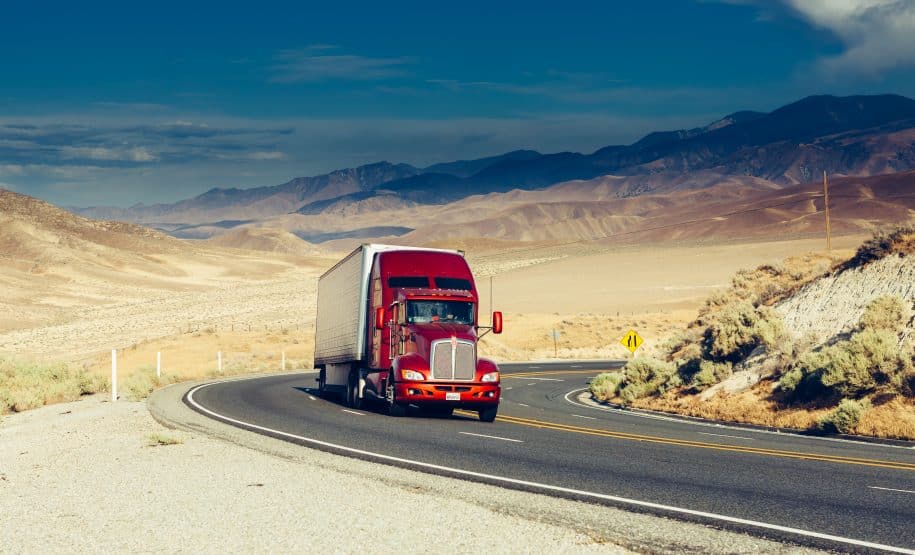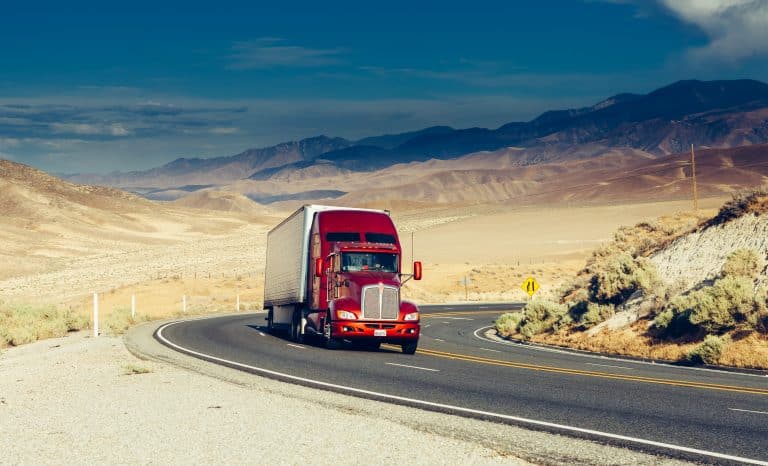 ELD Services & Devices
When it comes to the software used to run a business, it makes sense to do the research to determine who the front runners are. Some companies naturally take the lead when it comes to innovation and customer service. Trucking
Read More »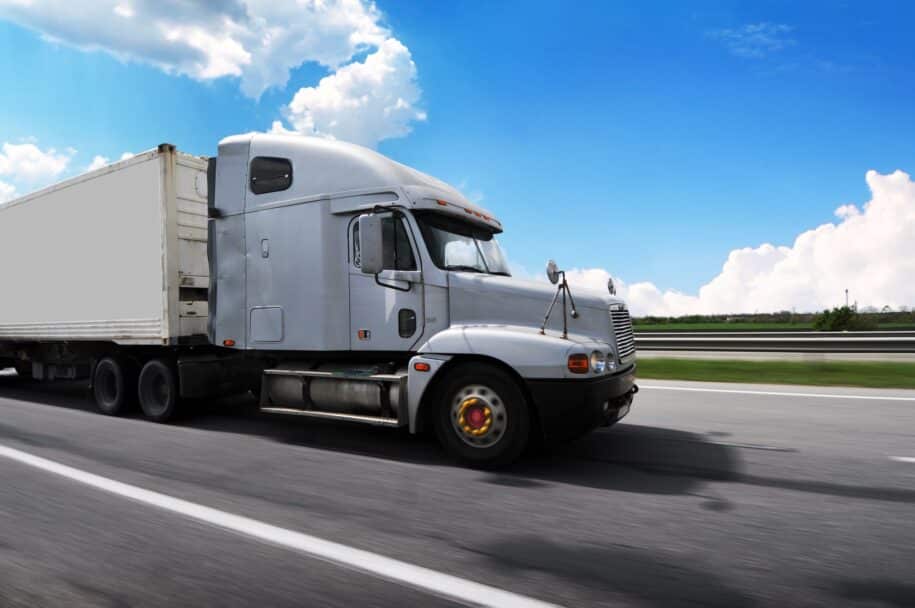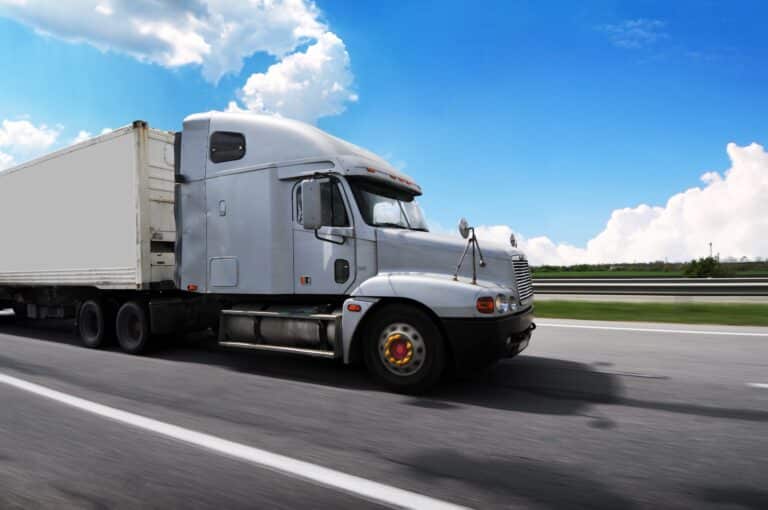 ELD Services & Devices
Electronic logbooks have become an essential part of trucking. Transportation professionals know that quality elogs help operations run smoothly. However, finding the right one can be challenging. This article will help readers make the best choice for their business by
Read More »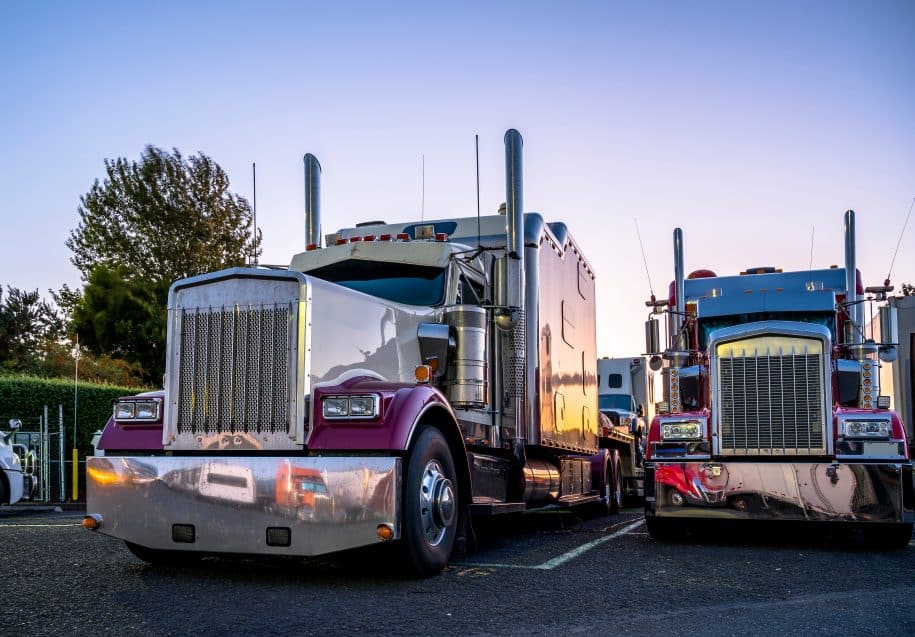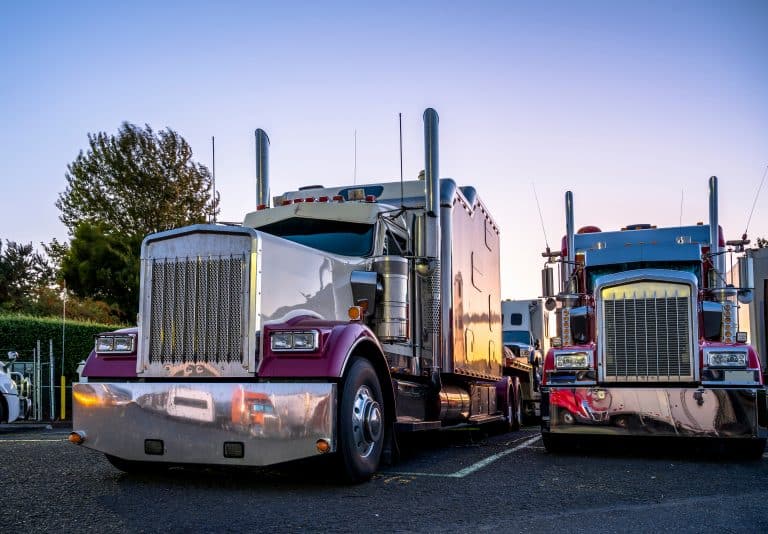 ELD Services & Devices
In the world of commercial trucking, efficient and compliant driving operations are paramount. CDL driver log books, also known as electronic logging devices (ELDs), have become indispensable tools for carriers and drivers to accurately track their hours of service (HOS)
Read More »