Many companies wonder what they can do to improve the bottom line for their business. There are the obvious budget cuts like cutting discretionary spending, but what about alternative solutions like managing your fleet more effectively? Fleet vehicle tracking could be the hidden secret that your small or large business needs to operate smoothly and save a few dollars at the end of each fiscal year. 
Investing in HOS247 
When it comes to selecting the right GPS tracking for fleet vehicles, you want to choose a company that is well established within the industry. Choosing a startup that was created just recently or in the aftermath of the ELD mandate might spell disaster for your company. Many of these platforms and programs cropped up to pad their pockets and make the most of the growing wave of business interested in tracking. On the other hand, HOS247 has been a proven leader in the industry. 
An investment in HOS247 means that you are gaining access to real-time GPS functions that help you to better keep tabs on your drivers and their vehicles. Our advanced accuracy cuts back on the volume of calls that your dispatchers need to make each and every day. The program even allows you to review driver performance and analyze the routes that you take most often to see where you can save a few dollars. 
The main reason why you should go with us lies in our customer service. Not only do we offer a premium product, but our dedicated customer service team is ready and waiting to help your business. We assign a dedicated account manager to your company so you know just who to contact with any questions or concerns you might have. Better yet, we have a two-week hassle-free return policy!
Make the Switch to 4G/LTE
Many companies complain that they already have GPS tracking devices installed or vehicle fleet management software in place. What is the point in switching? If your company is currently utilizing a tracking system that runs off of 3G technology, you need to prioritize making the switch to a 4G/LTE system as soon as possible.
The 3G technology that used to be at the forefront is now outdated and old. Mobile carriers are trying to free up space on their radio spectrum for the more advanced technology found with 4G, LTE, and even 5G technology. As a result, the sun is setting on 3G technology. Companies who continue to use this outdated tech might face potential communication problems, disrupted service, and ultimately lost business as a result. 
Businesses that make the switch to 4G or 5G technology will be glad they did. There is a better response time, better system connectivity, and higher data rates than there was with the old system. This is all great news for your fleet vehicle tracking and your bottom line.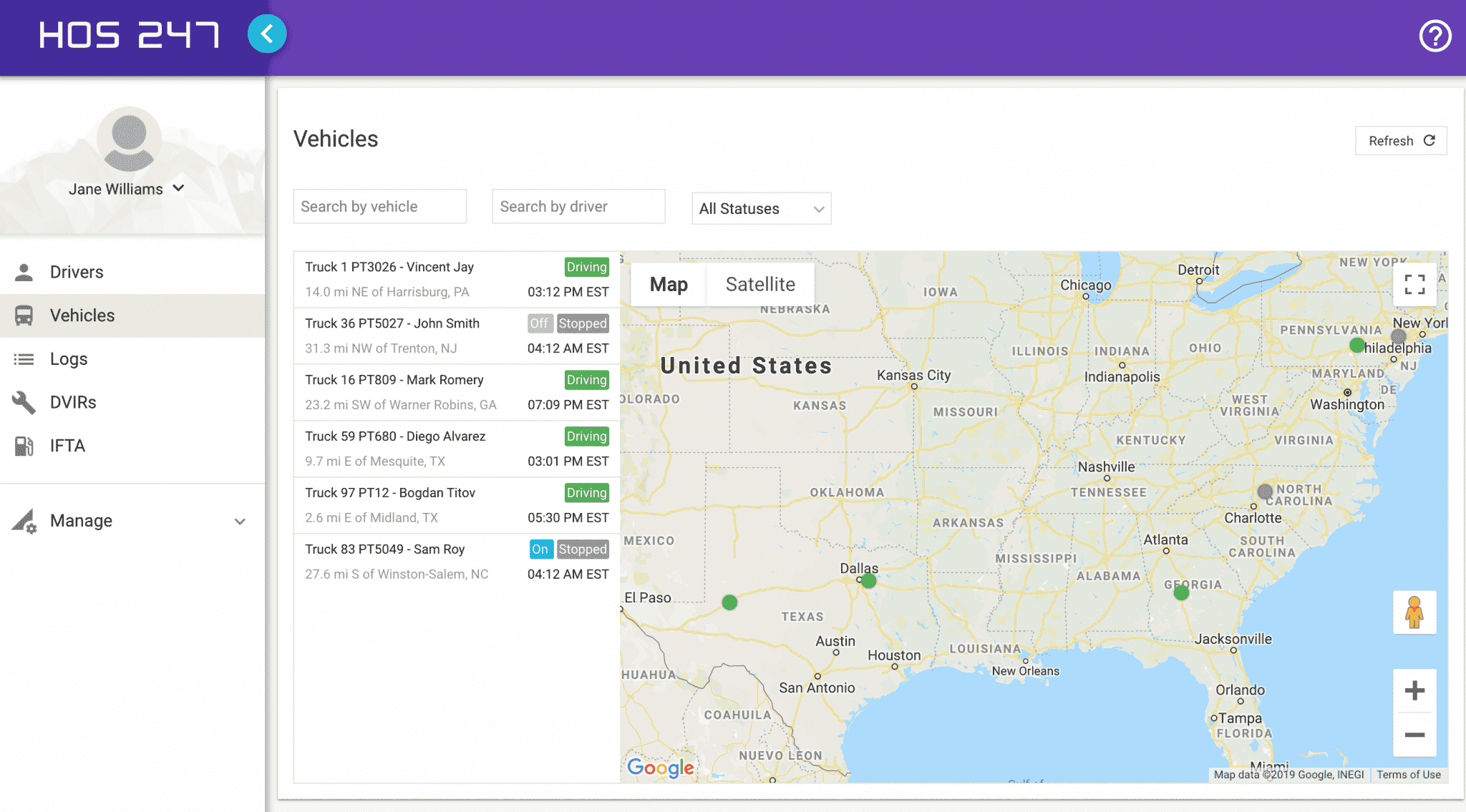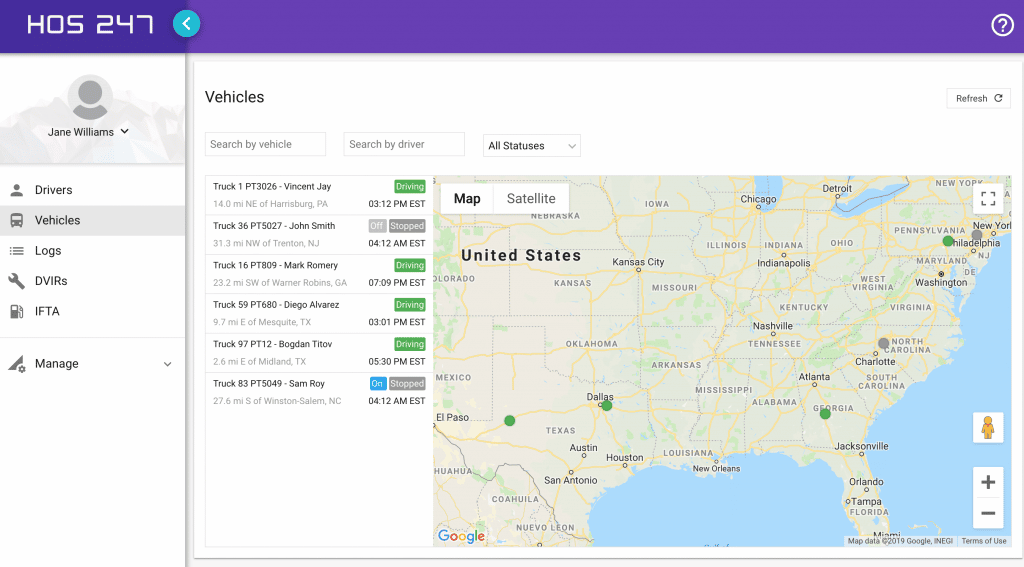 Gain Control Over Your Fleet
Managers and business owners might not be totally convinced that they need to monitor the comings and goings of their employees with these tracking devices. However, it can make a serious difference in the way your business operates. Here are just a few of the ways that a company can gain better control over their fleet with this software. 
Reducing Fuel Costs
How much money do you waste in fuel when drivers exceed the speed limit or leave their vehicle idling while they unload? One of the primary functions that your new devices does is alert you when drivers exceed a certain speed limit. They can also alert you to times when the engine is left idling for longer than a set period. This cues you into how much extra you can expect to spend on fuel in a given month. 
Better Driver Behavior
Companies waste precious time and money when drivers go out of their way to complete personal errands on company time. With GPS tracking, you can ensure that your driver sticks to their projected route. They are much more likely to comply with the company policy and stick to the schedule if they know that their locations and progress are being monitored. 
Of course, that is not the only type of behavior that vehicle fleet tracking can curb. It also deters drivers from speeding, starting and shutting down the motor excessively, and idling. A good vehicle management software should be able to send you alerts and notifications about all of these items. With a firm handle on what is going on while your drivers are on the road, you can get a better picture about who is performing well and who is not. 
Better Security
If someone breaks into your business overnight, you might find that a lot of precious assets are missing. This could even potentially include one of your vehicles. With a GPS tracking software, you can easily identify the current position so that you can reclaim what is rightfully yours. Some systems are even advanced enough to alert owners if a vehicle is accessed during off-hours. Overall, you have more peace of mind that your fleet is not going to disappear anytime soon.
Depending on your system, you may even be able to sync your tracking software to alert you when it is time for maintenance on your vehicles. This helps you to protect your drivers and guards your fleet from excessive wear and tear due to lack of maintenance.  
Better Customer Service
When your clients call in because they need a pickup or a delivery, your dispatchers must decide which driver is right for the job. This can be hard to do if they don't know where drivers are at during the day. Tracking allows them to see where each driver is in relation to a customer in real-time. They can make the decision and assign the job with just a few clicks of the mouse. 
Dispatchers make fewer phone calls and get more accomplished in a shorter period of time. They can even cut back on the wait time that your client experiences by selecting the appropriate driver based on the information they see in the system. As a result, your customers have a better experience working with your company and are more likely to return for future requests.
What Other Features Do You Need? 
In addition to the numerous benefits you receive from vehicle tracking, there are other features that you might want to test out as well. Here are a few additional services that HOS247 can offer your company: 
ELD
Is your business required to comply with the electronic logging device (ELD) mandate? Our program is FMCSA registered and built specifically to comply with the new laws. The interface is designed to be user-friendly and driver-focused so that you get fewer complaints about the software. Drivers can use this software to make sure that you can pass DOT audits each and every time with ease. They help you to prevent costly HOS violations by alerting you before they ever occur. Compliance is key, so be sure to check out our software if you are required to have an ELD. 

IFTA Mileage Reporting
Think about how much time office staff spends entering and managing stage mileage. Along with this tedious process, there is also a great deal of room for human error. Now, staff members can perform complex calculations with just a few clicks of the mouse. You can export ready-to-file reports with the distance traveled per jurisdiction already calculated. 
Dispatch
Your company depends on the services that it provides to customers in order to make a living. It makes sense that you would want to simplify the jobs of your dispatchers with fleet vehicle management. Dispatchers can see where each truck is in real-time, allowing them to assign a new job or pickup to a specific driver with just a few clicks. Meanwhile, they can survey the progress made toward a particular job and stay in the know with drivers, all without having to make a single phone call.
Benefits of HOS247 4G System
Fleet vehicle tracking has the potential to make your business run more efficiently and save you a great deal of money month after month. It makes sense that you would want to make a wise investment in your business, which is why you should consider the HOS247 system for your GPS tracking needs. Our 4G system allows you to connect quickly with your drivers and vehicles in real-time. 
Our business is well-established and ready to welcome you as a part of our community. Your dedicated account manager is ready and waiting to help get you set up. We have a multilingual team that can assist you in English, Spanish, Russian, or Polish. Perhaps most importantly, we offer you a two-week hassle-free return policy. We are so confident that you are going to love working with us! 
"Awesome. Easy to install and use. Top notch customer service! I recommend it to everyone."


"Great company to deal with. The support team is very responsive and competent. They provided a great deal of education for our company."

"Customer service is great. They helped me to set up everything and showed how to edit my logs. Thank you."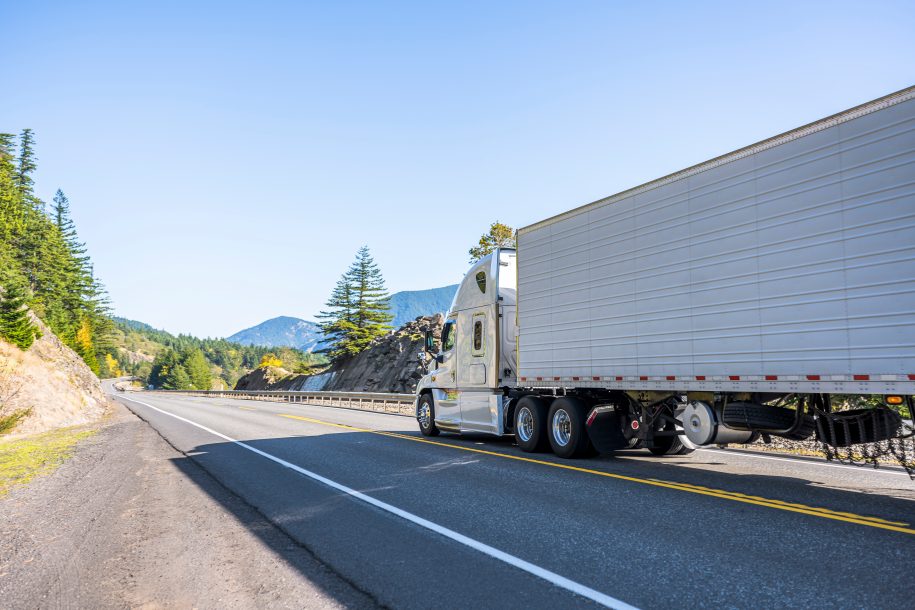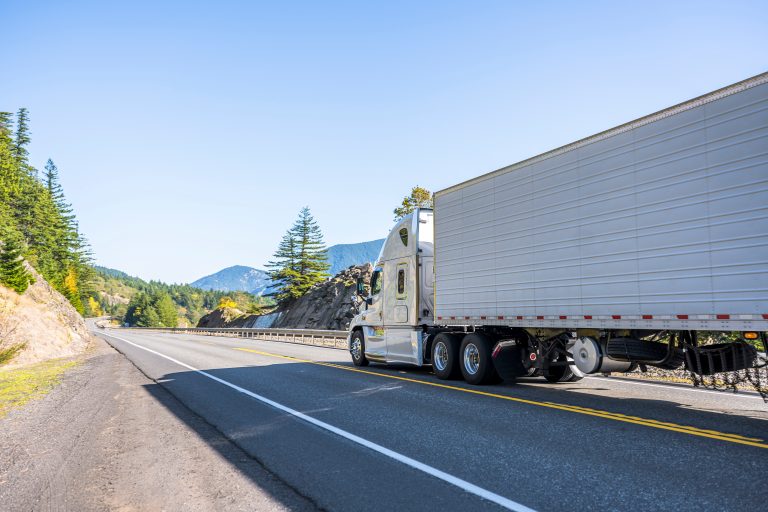 ELD Services & Devices
Trucking businesses rely on ELD providers to stay DOT compliant. That is why choosing a reputable company with an efficient electronic log book for sale is so important. HOS247 offers an advanced elog solution that is FMCSA compliant, dependable, and
Read More »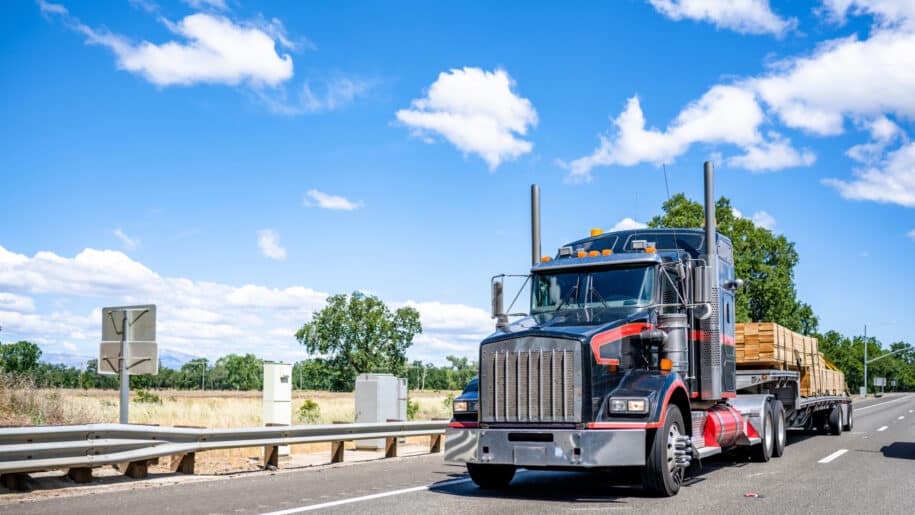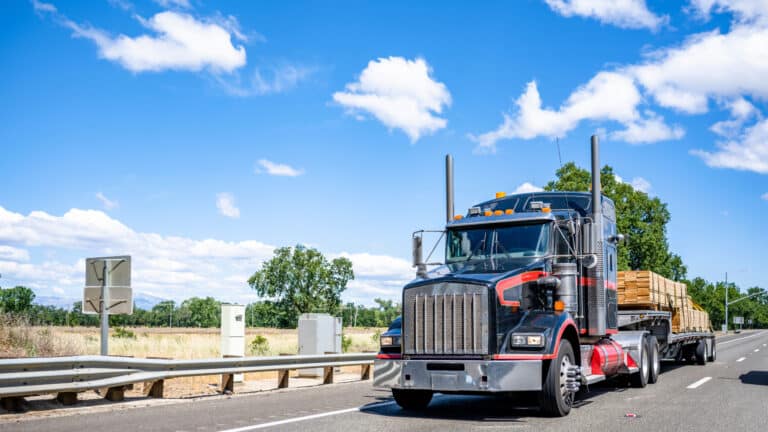 ELD Services & Devices
How to Do a Truck Driver Log Book: Simplify Compliance with the Right ELD A trucker's log book is a vital document that provides a detailed account of a CMV driver's activities within a 24-hour period. In accordance with HOS
Read More »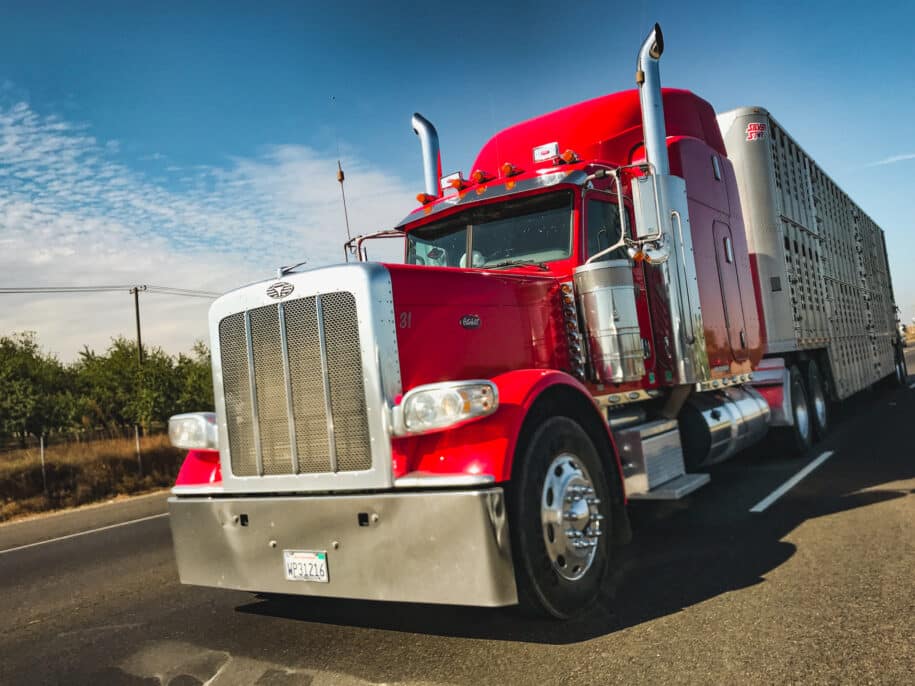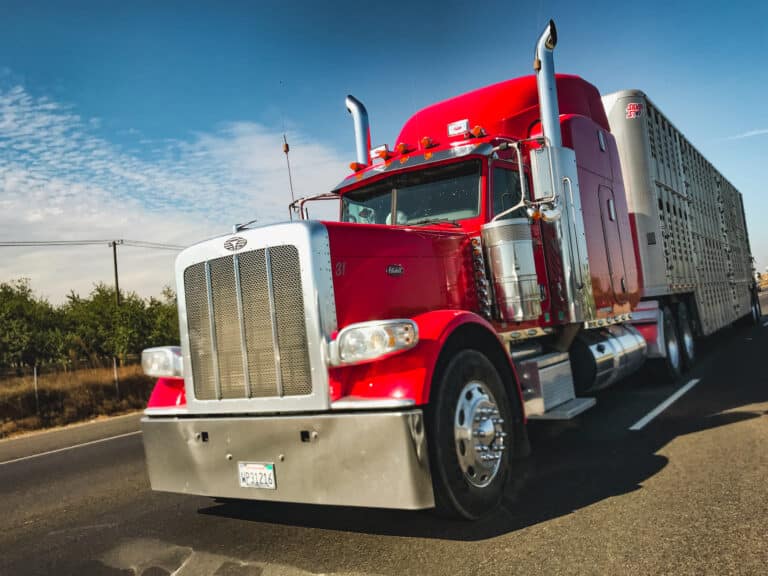 ELD Services & Devices
Commercial drivers are legally required to use an electronic logging device app to record their hours of service. With over 700 devices on the market, choosing an electronic logbook can be a daunting process. While compliance is of utmost importance,
Read More »