GPS tracking for fleet trucks enables route optimization, fuel conservation, and better customer service. The efficiency of a GPS tracking device entirely depends on the provider. HOS247 stands out in reliability, features, and affordability compared to the top providers in the field.
HOS247 provides reliable real-time GPS tracking solutions for trucking companies and other motor carriers. This logistic automation platform offers hard-wired fleet truck tracking hardware as well as plug-n-play options. The truck GPS tracker is available in flexible plans and an affordable price to suit both large fleet and small-owner operator requirements.
Also, HOS247 offers a no-contract commitment to ensure complete customer satisfaction. We also offer a 14-day free trial for GPS truck tracking device with a money-back guarantee.
All GPS devices by HOS247 operates on 4G LTE technology for increased efficiency. These GPS tracking solutions for trucks also come with optional ELD (Electronic Logging Device) to ensure FMCSA (Federal Motor Carrier Safety Administration) compliance. 
Switch from 3G trackers to 4G LTE GPS Fleet Truck Tracking
As new technology becomes available,  businesses that rely on soon-to-be-obsolete 3G trackers will be at a disadvantage. In a couple of years mobile devices operation on 3G may no longer work because mobile carriers have already started phasing out 3G to make more room for 4G and soon 5G. Truckers who use 3G will start to system degradation and customer service issues. These problems will result in costly delays and affect profitability for carriers who don't upgrade to 4G.
4G fleet vehicle tracking has a number of advantages over 3G. Here the most important benefits of 4G LTE GPS Fleet truck tracking device:
#1: Fewer service interruptions. 3G will die out sooner or later. Carriers want their customers to replace the 3G communication with modern 4G LTE before the complete shutdown of services.
#2: Faster connectivity. Quick response time and immediate system connectivity can improve business operations. Whether it is one truck or a fleet of trucks, a 4G network can track the location 10 times faster than 3G.
#3: Sustaining technology. It will take some years for 5G to be completely operational. Until then 4G will rule GPS communication. 4G will also act as a support system for 5G. This means 4G will be around for years to come.    
#4: Transfer more data. 4G will enable faster transfer of more data at a lower cost than 3G. This again makes 4G truck trackers a profitable choice for fleet truck companies or individuals.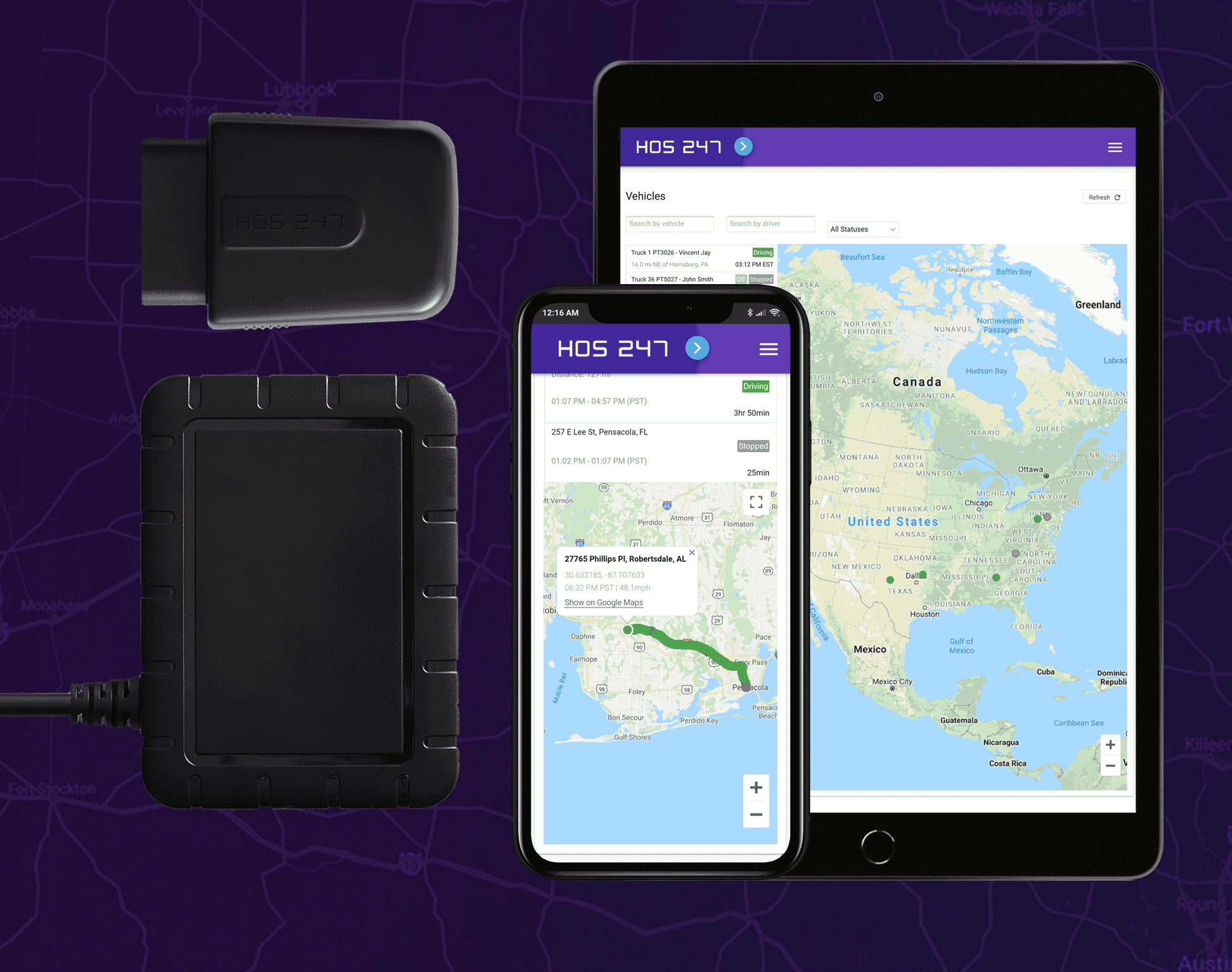 Advantages of GPS for fleet tracking
For businesses that depend on trucks to serve their customers, communication plays a key role. 4G GPS tracking can increase operational efficiency significantly through efficient communication. This technology enables complete control of the truck 24 hours a day 7 days a week, saving time and money.
Here are the biggest advantages of 4G GPS fleet tracking.
#1: Increases fuel efficiency. Unnecessary speeding up increases fuel consumption. Truck GPS tracker has a telematic solution to provide information on vehicle speed. The truck tracker alerts when the driver exceeds the speed limit. 
Excessive idling also increases fuel usage leading to higher cost. The GPS tracker will immediately notify the driver, dispatcher, or supervisor when fuel is wasted at idling time and necessary actions can be taken.
#2: Monitor driver behavior. Unauthorized vehicle usage can increase the operational cost of any business. GPS tracker for truck drivers will provide details about the driver's behavior like engine start-up time and engine shut-down time. This will help reduce costs by preventing drivers from utilizing vehicles for personal use.
Advanced 4G trackers can also generate automated timesheet to inform companies about the working hours and breaks of the drivers. This helps to increase employee productivity.
#3: Fast location-based information. A GPS tracker for truck drivers provides location-based data to the company. This accurate routing information can be helpful for technicians and vehicles working on the field. With a GPS tracker, Managers can locate the closest truck to a particular job-site. This can reduce dispatching time.
#4: Better vehicle security. GPS trackers can provide accurate location-based data to the company whenever required. This data is extremely helpful in case of vehicle theft to recover an asset or inventory.
Moreover, an advanced GPS truck tracker can also alert the company when the vehicle is utilized after working hours. Information regarding a truck or a fleet entering an unauthorized area will be transmitted straightaway using geofences.


#5: Higher fleet safety and compliance. Apart from safety features such as alerts on exceeding the speed limit and harsh cornering, the truck tracking device also ensures vehicle compliance. The device keeps track of vehicle inspection reports to increase vehicle efficiency.
In-built telematics in with a GPS tracking device for trucks can also notify upcoming dates of routine maintenance. All these features help to keep the truck compliant with safety guidelines. It also reduces unnecessary repair costs.
#6: Improve customer service. A GPS tracker for truck drivers provide real-time data with mapping software. The devices are able to track the closest vehicle to a job site. This helps dispatcher locate vehicles better and direct them to any job site.
This process allows for more efficient routing and dispatching which reduces fuel cost and mileage. The increased job efficiency also allows for more capacity to serve more customers.
#7: Fewer communication errors. With automated report generation through GPS tracker, manual data entry will become obsolete. This will in turn reduce human errors and save time. GPS devices can provide real-time information on the distance covered, engine usage, and jobs done in just a click.
#8: Reduce manual labor. An advanced GPS tracking device allows for automated time-sheet. This provides the company with the working hours of the driver including breaks. Also, it helps managers to measure productivity better without relying on manual entries.
Additionally, automated timeline sheets prevent any kind of intentional or unintentional errors. It can help payroll procedures avoiding excess payment.
Benefits of HOS247 4G Truck Tracking System
HOS247 offers all the advanced features of a modern GPS truck tracker. In addition to tracking the truck or fleet, HOS247 provides additional features like ELD and flexible contacts to maximize the company's return on investment. Here, a variety of solutions comes in a single package to meet the needs of both large flees and small owner-operators.
The most popular HOS247 Truck Tracker features are as follows:
4G enabled tracking system. All tracking devices operate on 4G network to provide real-time GPS tracking. It also includes other 4G features like location history to increase productivity and idle reporting to reduce fuel costs. The system is also HOS compliant.
Vehicle security and safety. Locate the truck anytime, anywhere with this device. This is critical in case of vehicle theft or accident. The tracker can also alert on excessive speeding, harsh cornering, etc. The company will also be informed if the vehicle has been driven in an unlicensed area.
Cost-effective. The ability to track the truck driver's behaviors such as speeding and idling time can save the extra cost. It also prevents drivers from using company vehicles for personal jobs and ensures compensation is based on the exact number of working hours.
Easy accessibility. HOS247 fleet tracking system can be accessed from any standard internet browser. Any internet compatible device can be used to operate this GPS tracker. All the features are available automatically after login.
Value for money. HOS247 offers the most features at an affordable price compared to other fleet tracking providers. This is why numerous carrier companies have started using HOS247.
Easy to install. The GPS fleet tracker is available in a compact design without any heavy boxes. It has no complex wiring or complicated electronics. This makes installation easy and operation easier.
Hassle-free maintenance. The tracker is capable of generating timesheet on working hours and distance covered. It can also keep tab of routine maintenance to reduce repair costs. This makes the process of vehicle maintenance easier without relying on manual reports. 
Electronic Logging Device. ELD is now mandatory for all US carriers. All HOS247 tracking systems are ELD enabled. The device syncs with the truck engine to provide real-time engine start-up and shut-down data.
Additional features required in fleet trucks
Other than a GPS tracker, fleet truck operation requires important capabilities like IFTA, ELD etc. The benefits of these features are outlined below.
#1: Electronic Logging Devices (ELD). It helps prevent violations of DOT policies. The device allows editing DVIRs and managing logs. Compliance issues can be resolved easily with on-road training and driver support. ELD automates HOS and alerts on violation.
HOS247 ELDs are certified by FMCSA. It supports multiple languages and can be installed in a few minutes. The device can be operated by smartphones or tablets using Bluetooth or USB.
#2: IFTA Reporting. An automated IFTA mileage calculation system saves a significant amount of time. The system does complex mileage calculations quickly without human errors. This can help avert audit risks too. HOS247 Automated IFTA mileage reporting system does all of the above and more. It can calculate mileage in a click. 
#3: Dispatch. (in the works) An automated system is essential to aid dispatchers and increase productivity. It can track the real-time location of trucks and assign jobs immediately.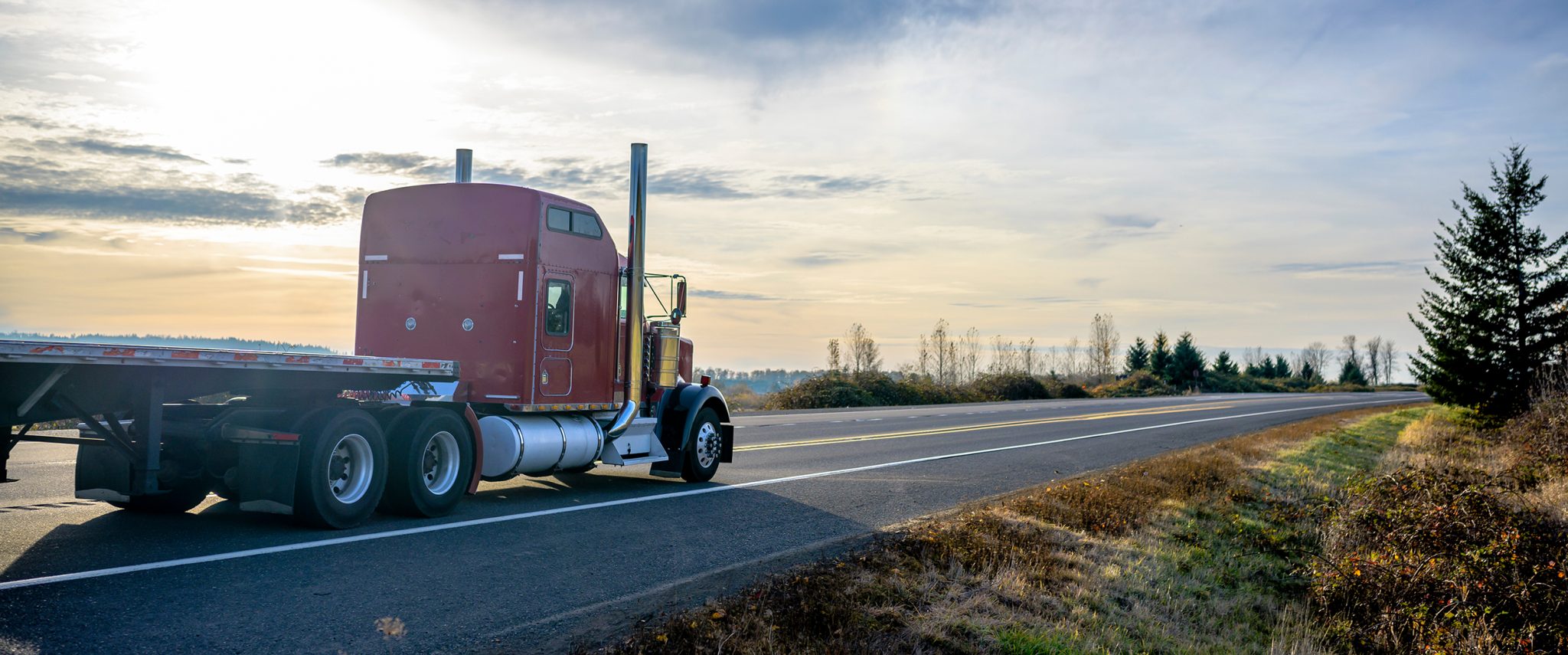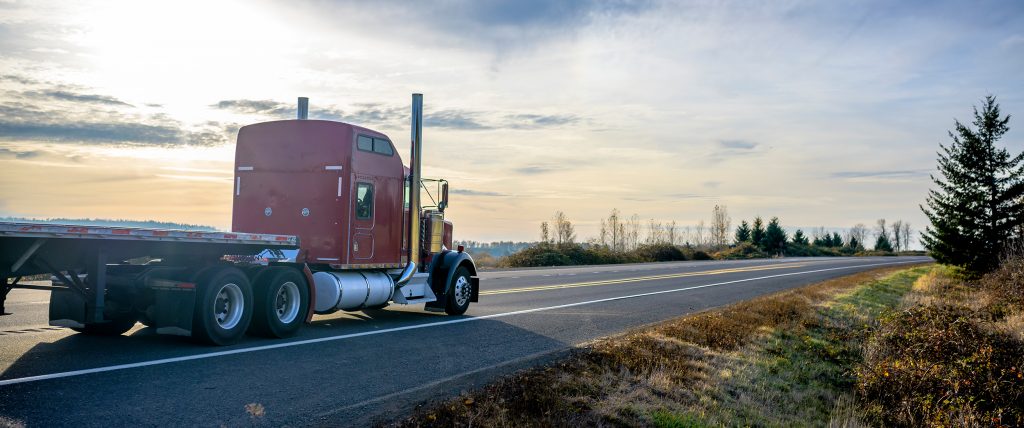 HOS247 fleet tracker comes equipped with optional dispatch functionality. With this system, the dispatcher can monitor jobs in progress with status like started, assigned, completed, unassigned, canceled, etc. Additionally, the system can synchronize with third party dispatch tools.
Conclusion
The 4G GPS devices have a number of significant advantages over the older 3G devices. Carriers who don't upgrade to 4G soon will be left behind with high costs and lower profits. 
HOS247 offers one of the best 4G truck tracking systems in the industry to serve both large fleets as well as small trucking companies. Here we showed you the eight biggest benefits that HOS247 has to offer along with three additional features beyond GPS tracking. 
"Awesome. Easy to install and use. Top notch customer service! I recommend it to everyone."


"Great company to deal with. The support team is very responsive and competent. They provided a great deal of education for our company."

"Customer service is great. They helped me to set up everything and showed how to edit my logs. Thank you."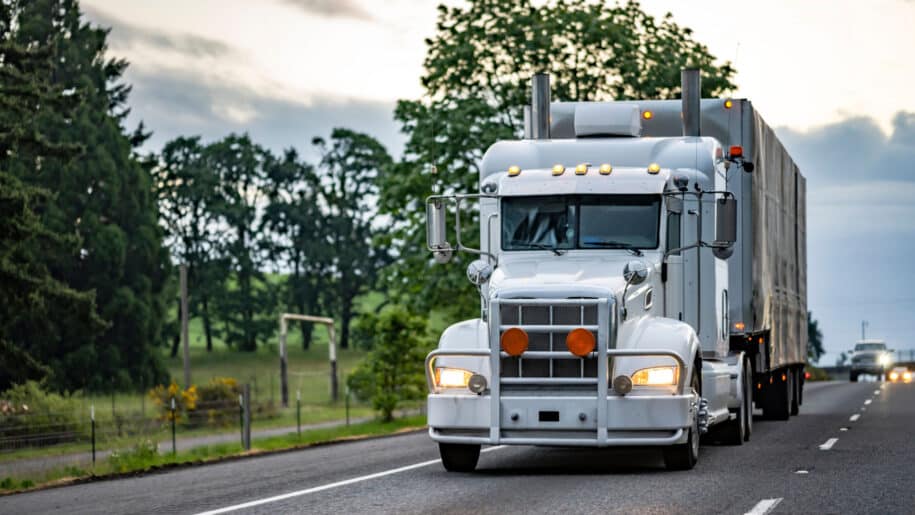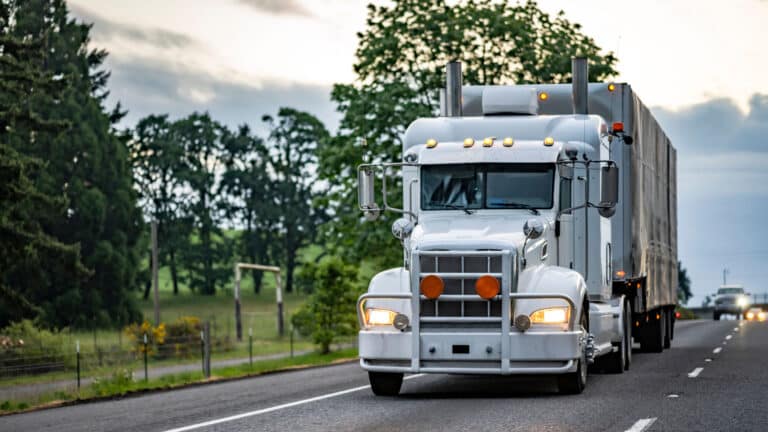 ELD Services & Devices
For truckers across the US, the job is more than just a means of making a living—it's a way of life. However, with the implementation of the ELD law, electronic logging devices have become an integral part of their daily
Read More »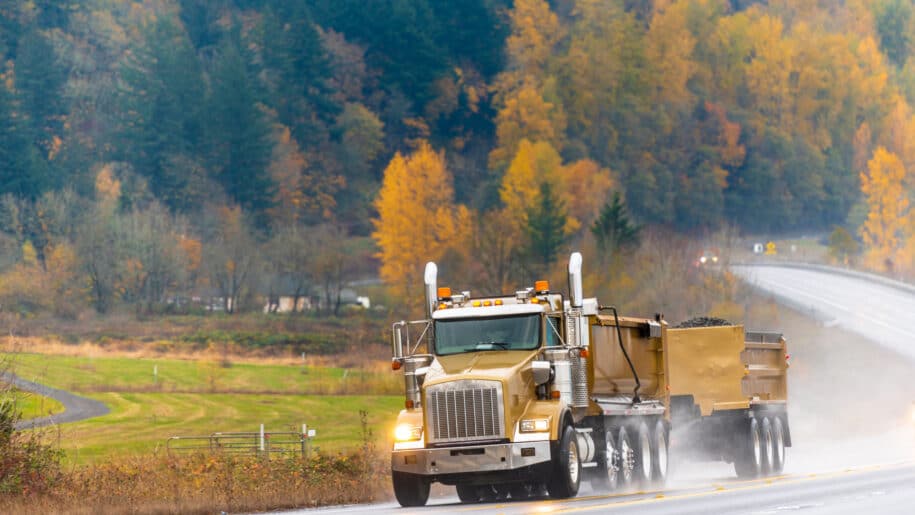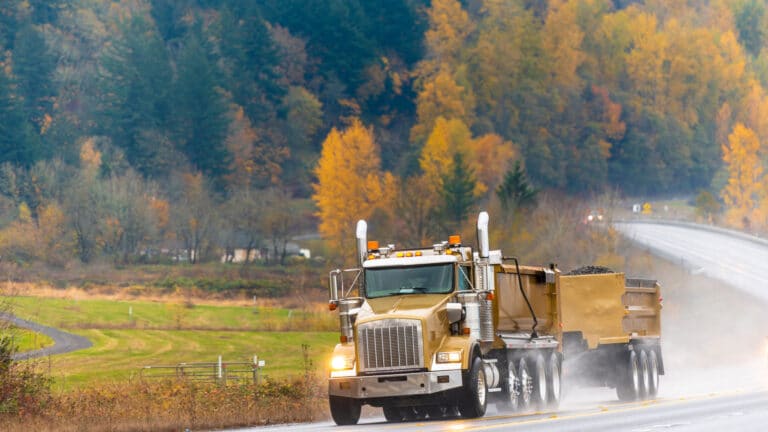 GPS Fleet Tracking Tips
In today's dynamic business environment, where efficient operations and cost savings are crucial, fleet tracking has become a vital solution for trucking businesses. This technology uses GPS and advanced fleet management systems to monitor and manage vehicles in real time,
Read More »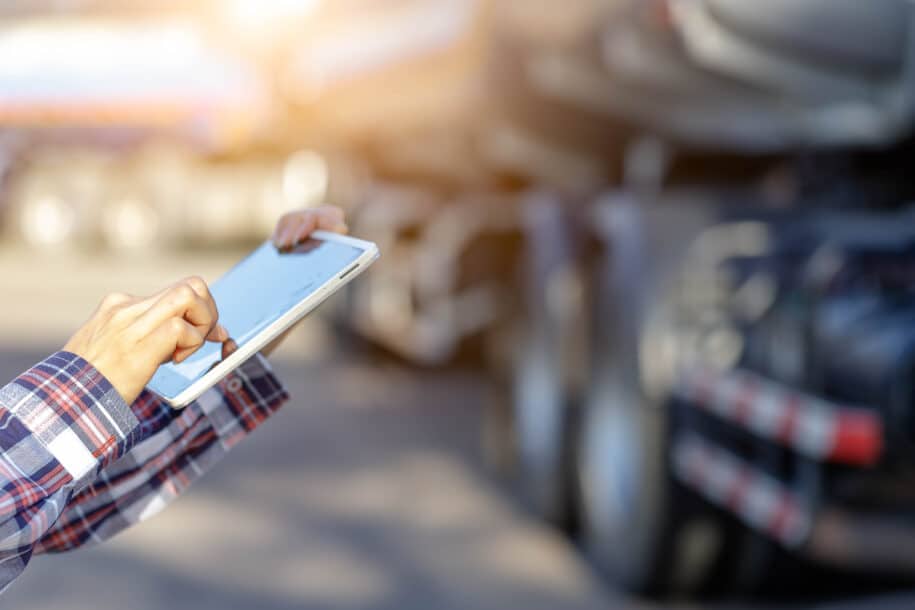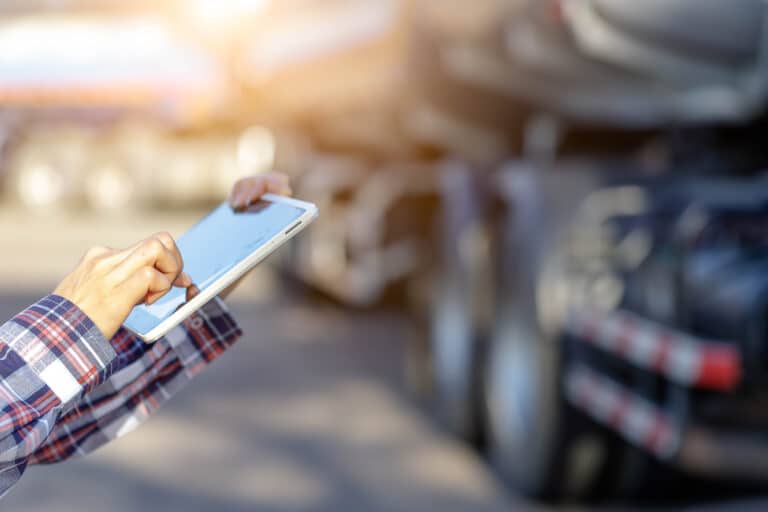 ELD Services & Devices
Most commercial motor carriers and drivers need to comply with the Electronic Logging Device mandate, but there are some exceptions. This article discusses who is required to comply and why they should make the switch to better electronic logging devices
Read More »