Аrе Drivers of OBD2 Vehicles Required to Install ELDs?
ELDs work by synchronizing with the engine of a vehicle to record driving time for the more accurate and seamless recording of hours of service (HOS). Most electronic logging devices on the market today are built for heavy-duty trucks and may not support other types of vehicles. This has left many trucking companies and owner-operators with questions about how the ELD mandate applies to light-duty and medium-duty OBD2 vehicles.
Most motor carriers and drivers who are under the requirement to maintain RODS need to comply with the ELD Rule. An electronic logging device or ELD needs to be installed in any OBD2-equipped commercial motor vehicle (CMV) that weighs 10,001 pounds or more, either by itself or with a trailer. Those light- and medium-duty CMVs need an ELD with OBD2 functionality in order to comply with the ELD mandate.
Carriers and drivers may want to consider HOS247 – a leading manufacturer of ELDs for OBD2 vehicles. Our electronic logbook devices are suitable for all types of pickup trucks and other light/medium duty vehicles. Here, at HOS247, we take FMCSA compliance seriously and provide our customers with the tools and support needed for efficient and compliant trucking operations.
Weight Ratings
In order to understand whether a CMV exceeds the weight requirement and is therefore required to utilize an ELD, it is important to understand the two main weight ratings: the Gross Vehicle Weight Rating (GVWR) and the Gross Combination Weight Rating (GCWR).
The GVWR is set by the manufacturer and accounts for the maximum weight that a vehicle should operate at. That includes every part of a vehicle, including the engine fluids and weight of the cargo and passengers when driven. The GCWR is also set by the manufacturer and includes the same features as the CVWR weight, as well as the weight of any attached trailer and its contents.
If the GVWR or GCWR of a vehicle exceeds 10,001 pounds, it is considered to be a CMV, and the driver will be required to comply with hours of service (HOS) regulations.
Determining Whether a Vehicle is OBD2 Equipped
When seeking out a vendor that is ELD-compliant, a motor vehicle carrier needs to assess whether its fleet includes any OBD2 equipped vehicles. The easiest way to answer that question is to check for the following two identification factors:
An OBD2 connector
A note or sticker under the hood that states it is "OBD2 Compliant"
Syncing ELD With OBD2 ECMs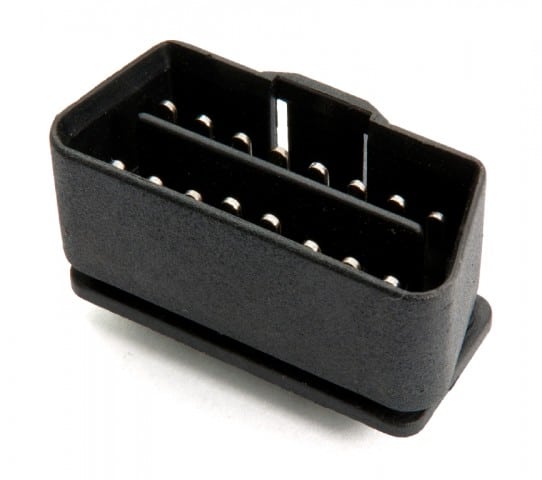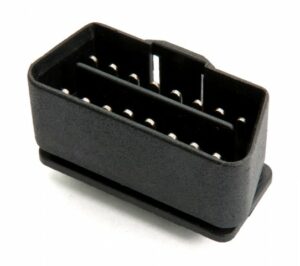 ELDs must be integrally synchronized with the vehicle's engine computer module (ECM). The ECM communicates with other parts of a vehicle for optimal performance. It also issues fault codes when something is wrong, deploys the airbags, assesses whether the weight in the passenger seat warrants an airbag, and more. However, light and medium-duty vehicles have their own set of protocols for on-board Diagnostics (OBD-II), and there are many ELD providers that don't support those protocols.  
Generic OBD-II is defined by SAE J1979. It specifies close to 100 parameters, and about 40 of those are available on typical light trucks and cars. Some of the parameters that are not available using generic OBD-II relate to the odometer, braking status, steering angle and general handling information. As such, it is important to have a reliable ELD for OBD-II vehicles.
Difference Between Connections
HOS247 supports all types of vehicles regardless of their type of connection ports, whether J1939, J1708 or OBD2.
OBD2 connects to the engine through an engine port in the cab.
J1939 is the new 9-pin standard used for engine diagnostics to facilitate communications between vehicles and computers. Most heavy-duty vehicles built in or after 2007 have this port.
J1708 is the old 6-pin standard. Although it was replaced by the J1939, it is still widely used to facilitate communication between vehicles and computers. Most heavy-duty vehicles built between 1996 and 2001 have this port. Heavy-duty vehicles built between 2002 and 2006 have either the 6-pin or the 9-pin port.
ELD Installation for OBD2 Vehicles
Before installing a HOS247 ELD, make sure the vehicle's engine is turned off, the parking brake is engaged and the main power is off.
Locate the OBD2 port, and attach the ELD cable to the port.
Position the ELD near the windshield and away from other electrical components.
When it is plugged in, the ELD indicator lights will flash before turning red.
Wait about one minute. The left-side indicator light should turn green, which indicates that it has a successful GPS connection. If it doesn't, make sure the vehicle and the ELD are positioned in a way that they're not obstructed by the sky.
The right-side indicator light will turn green when the driver downloads the HOS247 app and connects successfully via Bluetooth.
How to Choose the Right ELD
Without an ELD, nonexempt drivers are in danger of being put out of service by DOT enforcement officials. But finding the right ELD can be an overwhelming process. As a result, the FMCSA provides a helpful list of vendors who make ELDs that comply with regulations. It is important to note, however, that these vendors are self-certified, meaning motor carriers should still do their due diligence when choosing an ELD. Here are three key things to look for in an ELD:
Reviews from real users—Reviews posted on unbiased sites such as Apple Store or Google Play Store.
Seamless installation and ease of use—An ELD with technology that is difficult to use will prove to be a wasted investment if the drivers require extensive training in order to understand it.
Live support—Before committing to an ELD provider, locate their support line and call it. If nobody answers, find a different vendor.
ELD Vendor Red Flags
In addition to the lack of a live support line, motor carriers should also be on the lookout for other red flags, such as:
Long contracts—Some providers will try to get a long-term commitment, but that could be a sign that their not 100% confident in their service. If they're not confident, a motor carrier shouldn't be either.
Short tenure—It is best to also avoid vendors that have only been around for one or two years as it is difficult to gauge whether they'll be around long-term.
Lack of understanding of ELD mandate—The ELD mandate is a complex regulation. Without the ability to understand it, a vendor won't be able to help its customers.
Additional Considerations for Trucking Operations
In addition to ELDs, motor carriers may want to consider some additional features to help boost their trucking operations, including:
GPS fleet tracking—Motor carriers can optimize vehicle maintenance, planning and other operations much easier with real-time location tracking as well as HOS availability status.
IFTA mileage reporting—Avoid the hassle of tracking mileage with automated mileage reporting
Dispatch solutions—Dispatch solutions can help motor carriers match drivers with loads as well as keep track of shipments in progress.
What is HOS247
HOS247 is а leading FMCSA-certified ELD provider for OBD2 vehicles and other types of vehicles. We also offer fleet management and trucking dispatch software and support.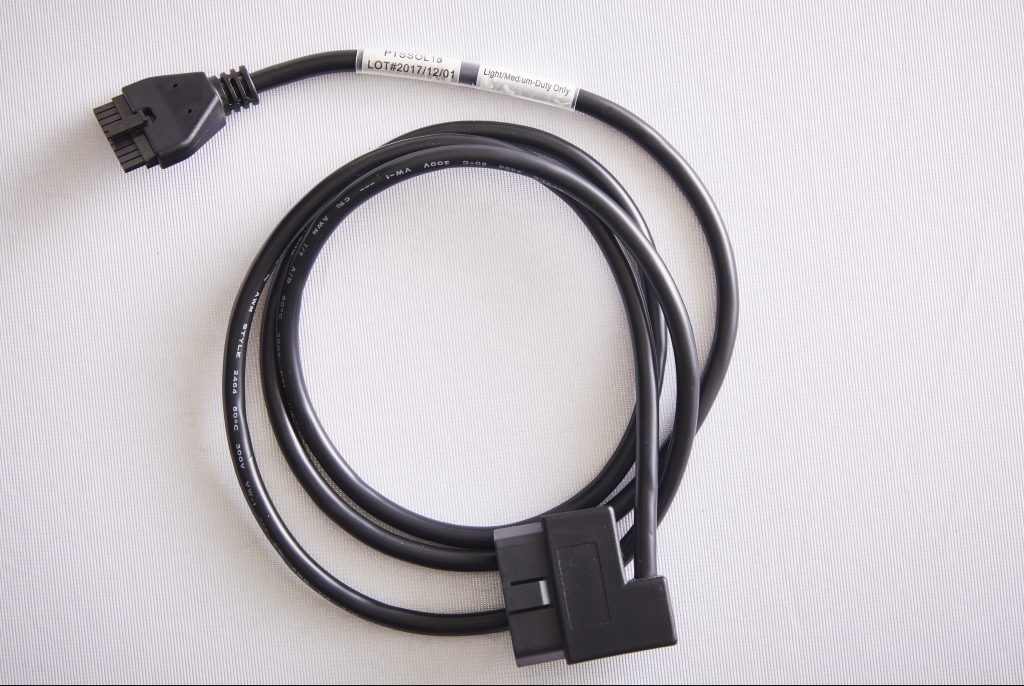 When it comes to choosing a reliable ELD vendor, there are several factors to consider. But HOS247 eliminates the guesswork with the array of benefits offered—benefits that other vendors don't have. Here are just a few:
No long-term contracts—in fact, no contracts at all
Ease of use with apps that are driver-friendly
Hassle-free returns within two weeks of the purchase
Dedicated support managers to help with log management
A multilingual team that speaks English, Spanish, Russian and Polish
List of Supported Vehicles with OBD2 Port
2000 or newer semi-truck
2008 or newer pickup or van
2000 or newer box truck or bus
1996-2007 pickup or van
Kenworth
Kenworth – T170
Kenworth – T270
Kenworth – T370
Kenworth – T470
Kenworth – K370
Peterbilt
Peterbilt – 576
Peterbilt – 520
Peterbilt – 348
Peterbilt – 337
Peterbilt – 330
Peterbilt – 325
Peterbilt – 220
Peterbilt – 365
Chevy (All Models)
Chevy – Colorado
Chevy – Silverado 1500
Chevy – Silverado 2500
Chevy – Silverado 3500
Chevy – Express Cargo Vans and Passanger Vans, Cutaways (1500, 2500, 3500)
Mercedes & Freightliner
Sprinter Cargo an Passanger Vans
Nissan
NV Cargo Vans and Passanger Vans, Titan Pickups
Ford (All Models)
Ford – F150
Ford – F250
Ford – F350
Ford – F450
Ford – F550
Ford – Transit Cargo Vans, Passanger Vans
Ford – Cutaways
Ford – Stripped Chassis F650
Ford – Stripped Chassis F750
GMC (All Models)
GMC – Canyon
GMC – Sierra 1500
GMC – Sierra 2500
GMC – Sierra 3500
GMC – Savana Cargo Vans and Passanger Vans, Cutaways 3500
Toyota (All Models)
Toyota – Tundra (All Models)
Dodge (All Models)
Dodge – RAM 1500
Dodge – RAM 2500
Dodge – RAM 3500
HINO (All Models)
HINO – 195
HINO – 195DC
HINO – 195H
HINO – 195H-DC
HINO – 238
HINO – 258LP
HINO – 258ALP
HINO – 268
HINO – 268A
HINO – 338
ISUZU (All Models)
ISUZU – NPR
ISUZU – NQR
ISUZU – NRR
ISUZU – RESEARCH VAN
International Trucks
HV – SERIES
HX- SERIES
DURASTAR
PROSTAR
TERRASTAR
TRANSTAR
WORKSTAR
HOS247 ELD supports most vehicles including light-duty and medium-duty vehicles. Please contact us if you don't see your vehicle on the list.
"Awesome. Easy to install and use. Top notch customer service! I recommend it to everyone."


"Great company to deal with. The support team is very responsive and competent. They provided a great deal of education for our company."

"Customer service is great. They helped me to set up everything and showed how to edit my logs. Thank you."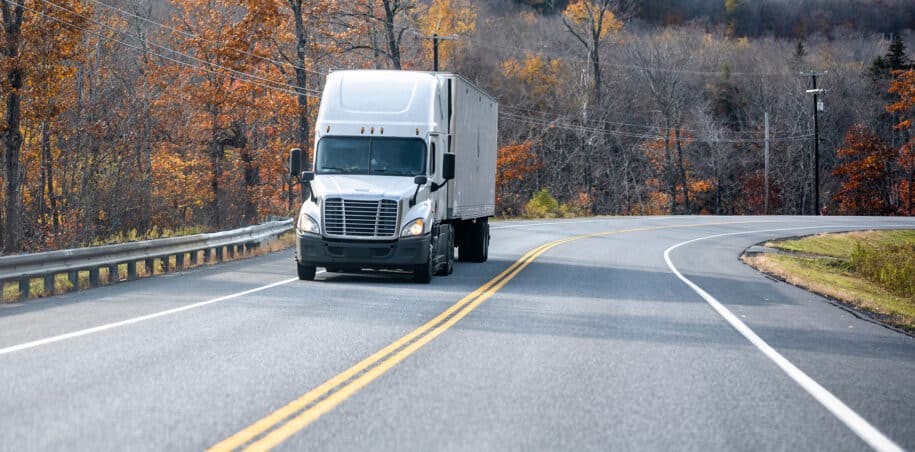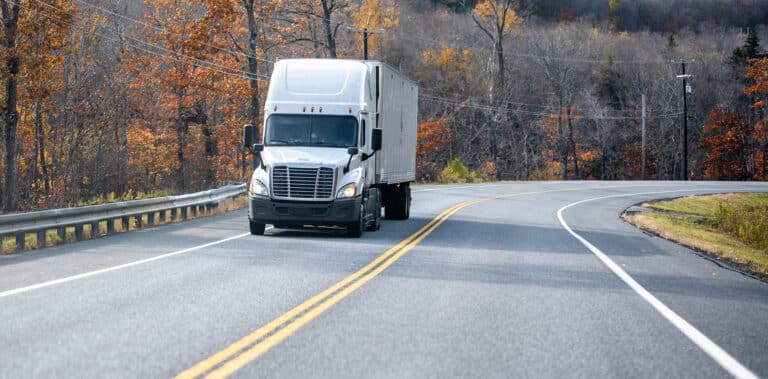 ELD Mandate Updates
The Federal Motor Carrier Safety Administration (FMCSA) issued the federal ELD law, which the Department of Transportation (DOT) enforces. It requires commercial motor vehicle (CMV) operators to use electronic logging devices to record their driving hours instead of paper logs.
Read More »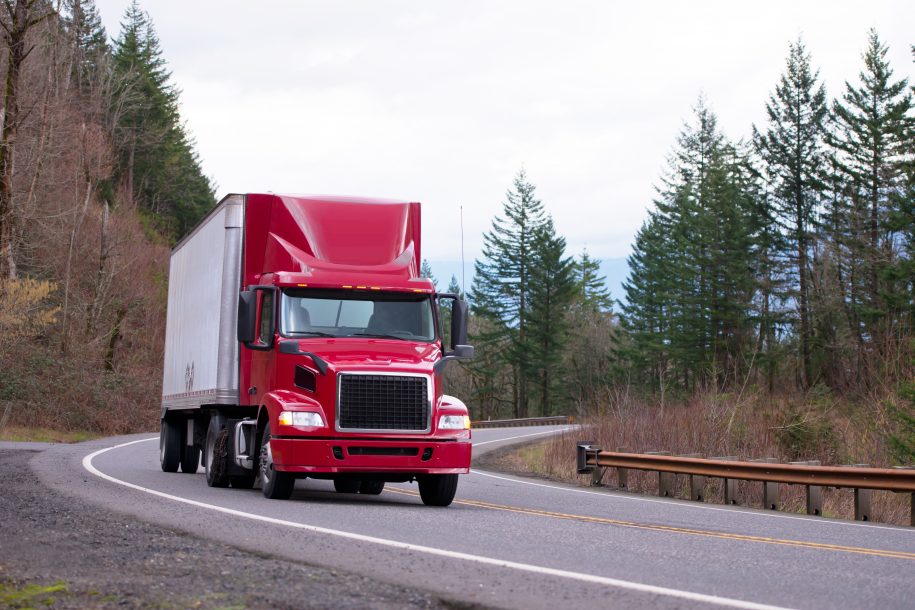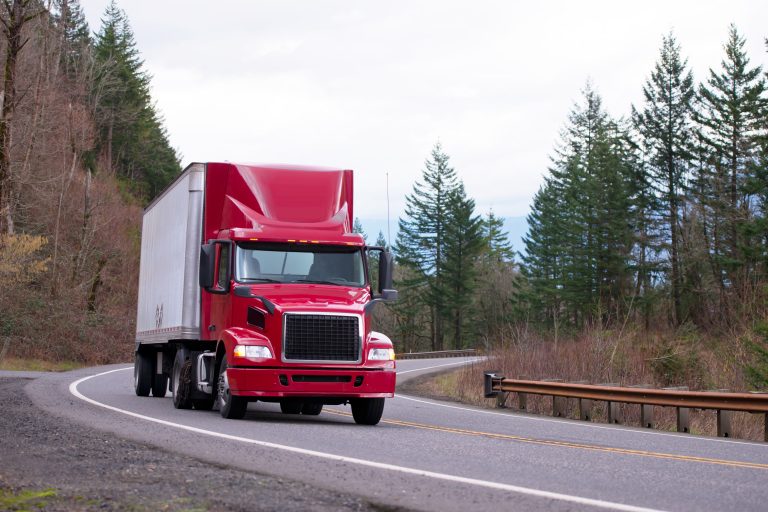 ELD Services & Devices
The electronic logbook law is another term for the ELD Mandate, which is a federal law requiring certain commercial motor vehicle drivers to use electronic log devices (ELDs or elogs). This new law on electronic logs shouldn't be news to
Read More »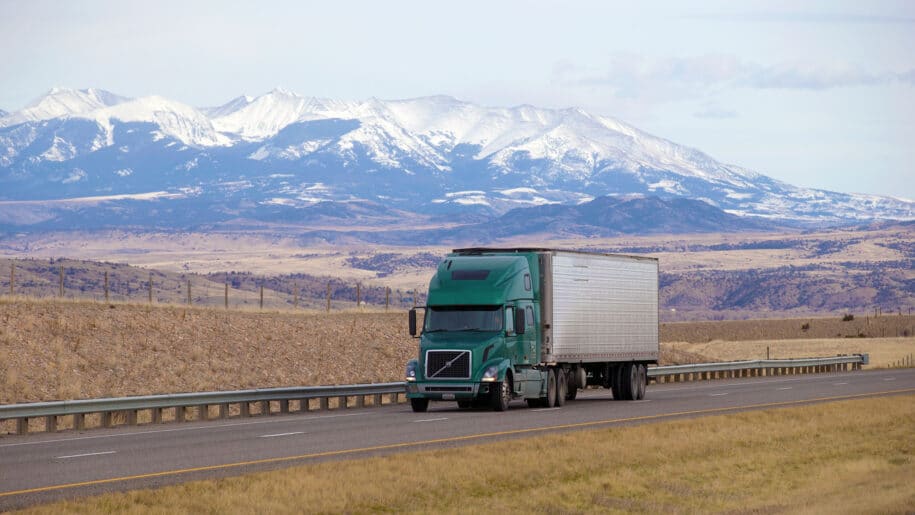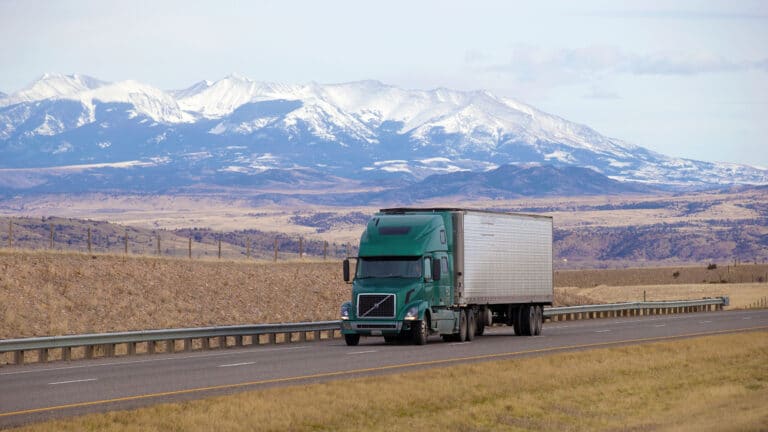 GPS Fleet Tracking Tips
Managing a fleet can be challenging, from tracking their locations to preventing delays, theft, and other issues. However, there is a solution that can revolutionize fleet management: GPS trailer trackers. These devices provide motor carriers with unprecedented control over their
Read More »