If you are looking for ways to cut operational costs, increase fleet security and streamline workflows, you may want to learn more about truck monitoring systems available on the market. Enhanced with telematics technology, GPS devices for truckers allow motor carriers to monitor and manage their vehicle in real-time, helping supervisors efficiently schedule drivers' routes for dispatch, manage fuel and maintenance programs, track fleet metrics, and streamline the overall process.
In a nutshell, the right truck monitoring system helps businesses keep a clear eye on operations. This article will examine truck driver monitoring systems' main characteristics and features, so you can pick the right GPS tracker for your fleet.
What Is GPS Fleet Tracking?
GPS fleet tracking is a system that assists transportation businesses and managers in monitoring vehicles in real time. It provides maximum fleet visibility, allowing fleet managers to optimize processes and give clients a more reliable service. 
In addition to updates about the vehicle's status, GPS tracking comes with features that help reduce instances of vehicle breakage, optimize operating costs, and improve driver's performance on and off the road. Collecting various vehicle data, it notifies the driver and fleet managers about fuel level, battery charge, idle time and maintenance issues. As a result, it grants the motor carrier more control over the driver's actions, improving the efficiency and reliability of the entire operation.
In the following section, we will tell you how HOS247 turns this information into cost saving actions that help your trucking business grow.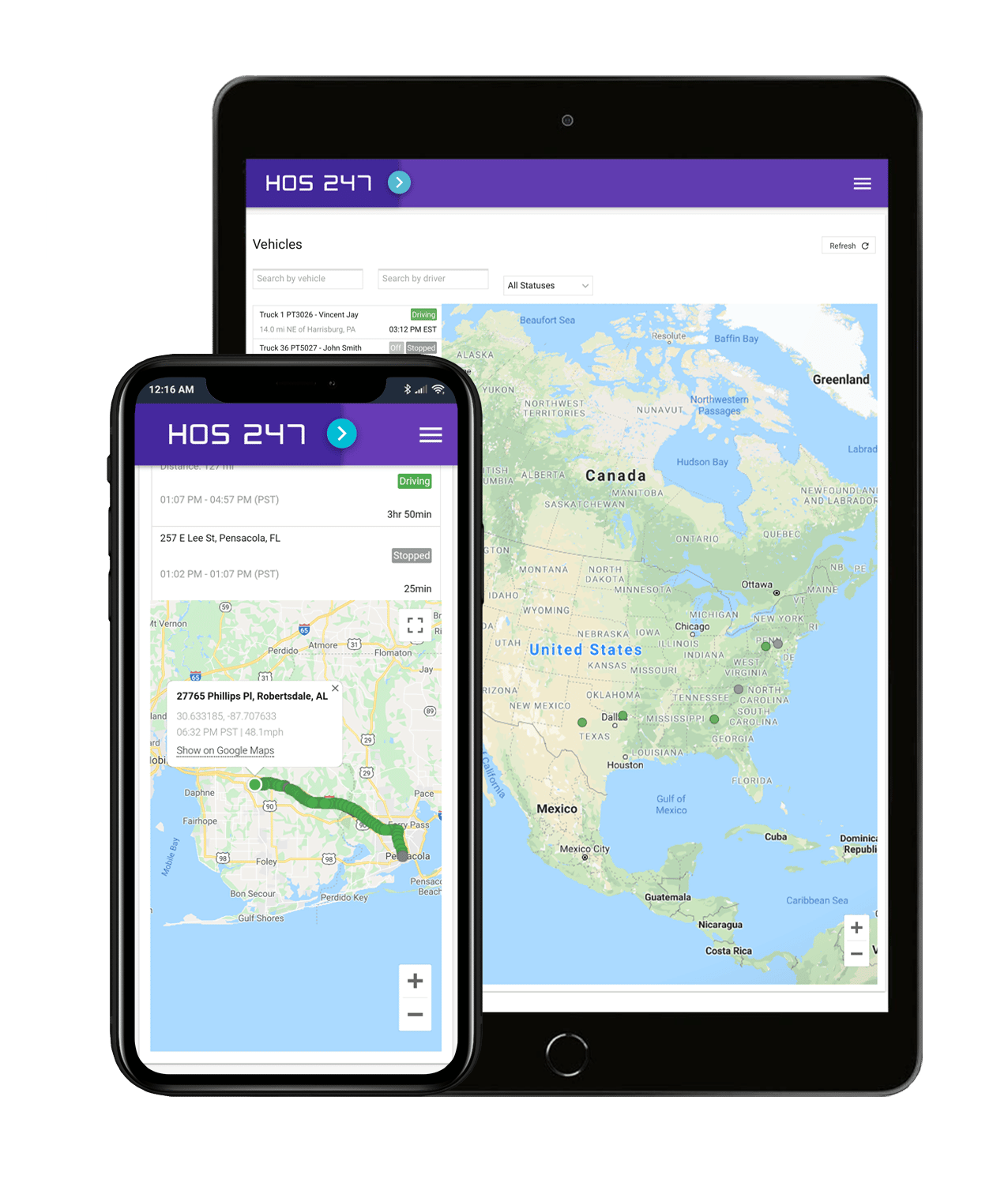 HOS247 Truck Monitoring System
HOS247 offers a robust truck monitoring system for carriers that gives complete visibility and provides advanced features to cut costs and optimize operations, including:
Real-time GPS tracking. HOS247 trackers send updates every 30 seconds. Additionally, with our modern 4G/LTE GPS tracking solution, customers don't have to worry about the 3G network shutdown.
Vehicle maintenance. Get notified about warranty expirations, preventative maintenance routines, license renewals, and other services with this built-in maintenance management system. Keeping track of maintenance schedules helps prevent unexpected breakages.
Vehicle diagnostics. Fault code detection timely recognizes vehicle malfunctions and sends alerts in the form of a code, reducing downtown and preventing costly repairs.
Automated idle tracking. The HOS247's onboard diagnostics monitoring system helps detect areas for optimizing fuel usage. With accurate updates about fuel consumption, you can significantly cut expenses and decrease your CO2 footprint.
Benefits of HOS247 GPS Tracking
HOS247 GPS truck monitoring helps bring down operational costs and improves logistics processes. Here are some benefits you can get by taking HOS247 services for the truck monitoring system.
Enhanced security. HOS247 provides hardwired tracking devices that can be concealed to allow recovery of vehicles, equipment, and tools in the event of theft. Managers can also know when a vehicle is taken to an unauthorized location.
Exceptional customer support service. If you need assistance at any point, the HOS247 customer support team will help you. Our multilingual representatives are available from Monday to Sunday to answer any question in English, Spanish, Polish, or Russian. If the call drops for any reason, we'll call you back to get the issue resolved.
Easy installation. The easy installation of the HOS247 hardware makes it a convenient choice for fleet owners across the US. You can install it within a few minutes without assistance from a technician. 
User-friendly software. The intuitive user interface makes it easy for managers to use the portal. They have complete access to data regarding vehicles, drivers' activities, fuel usage, and more at their fingertips.
Integrated with ELD. The HOS247 truck monitoring system can integrate with an electronic logging device that helps truckers achieve FMCSA compliance and prevent violations of hours of service regulations.
Significant savings. Carriers can reduce fuel usage with optimized dispatch, idling monitoring and proper vehicle maintenance. The vehicle maintenance feature also prevents vehicle issues that can result in hefty reparations and helps prolong the trucks' useful lives, maximizing your investment.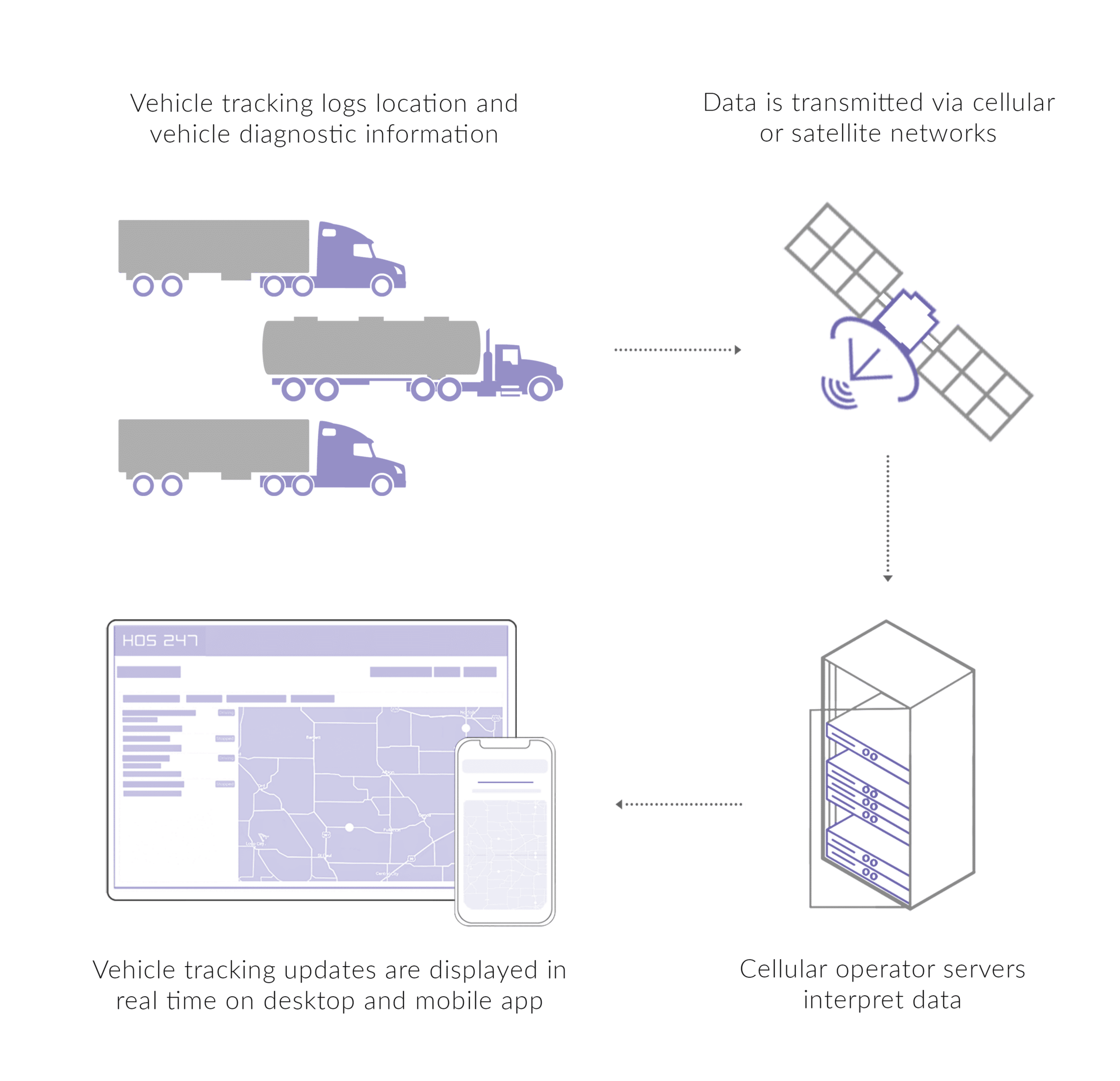 At HOS247, we are committed to customer satisfaction. With our years of experience in providing fleet management solutions, we are familiar with truckers' needs and expectations and provide reliable services to help them grow their businesses.
On top of the benefits mentioned above, additional factors that make HOS247 top-rated amongst truckers are:
Dependable hardware. The HOS247 GPS truck monitoring devices are made with superior-quality materials to allow optimal performance and reduce the chances of breakdowns.
Flexible plans. You can scale your monthly or yearly plan up or down according to your business needs. 
No contracts. We don't bind our clients in lengthy contracts. We believe that the best way to retain our customers is by providing them with top-notch services. If you decide to discontinue your services, you can do so without paying fines or penalties.
Hassle-free two-week returns. Truckers can request a two-week demo to try out the system, get to know it and decide if it fulfills their needs. Returns within this period will receive a full refund, no questions asked.
Advantages of ELD-Based Truck Monitoring Systems
The US Federal Motor Carrier Safety Administration's ELD mandate requires most commercial drivers of vehicles used for interstate transportation to keep records of duty status (RODS) through electronic logging devices. Elogs connect to the vehicle's engine to keep accurate records of drivers' hours of service automatically. The device sends this data to the driver's phone through Bluetooth and then to the fleet manager's portal to allow HOS records and violations monitoring.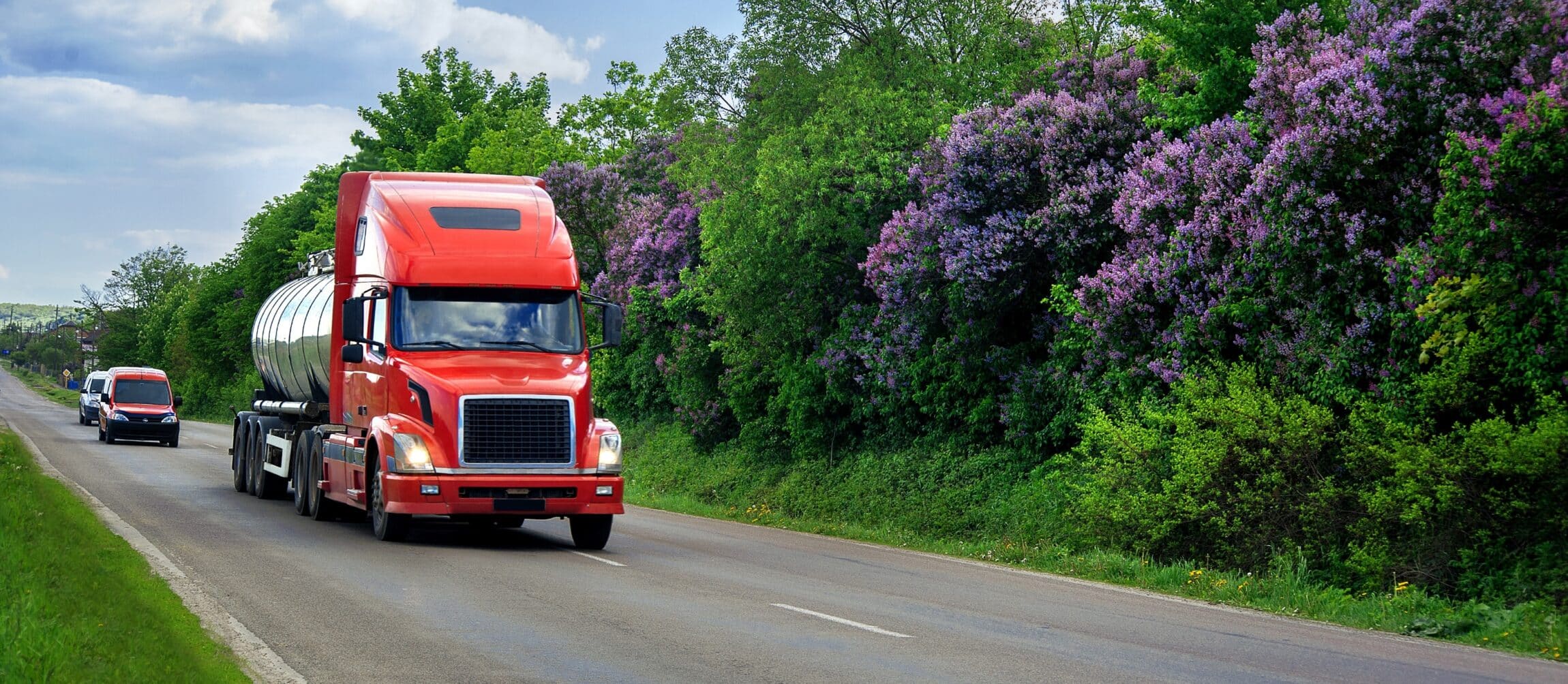 The primary objective of these regulations is to enhance HOS compliance and increase road security. However, electronic logbooks can be a useful tool, especially when paired up with a truck monitoring system. Here are three quick ways in which ELDs can improve your trucking operations:
Vehicles with ELDs are less prone to accidents due to the enhanced HOS vigilance. This translates into lower CSA scores and lower insurance premiums.
Driver vehicle inspection reports can be created before or after trips to keep track of the vehicle's state and notify a mechanic if any components require their attention.
The ELD can also provide data on mileage driven per state to assist the staff with IFTA (International Fuel Tax Agreement) tax reports.
With a trustworthy ELD-based truck monitoring system, fleets can comply with the truckers' electronic log law and have complete control over operations within a single system. Book a free demo to test our services and find out if they meet your requirements.
"Awesome. Easy to install and use. Top notch customer service! I recommend it to everyone."


"Great company to deal with. The support team is very responsive and competent. They provided a great deal of education for our company."

"Customer service is great. They helped me to set up everything and showed how to edit my logs. Thank you."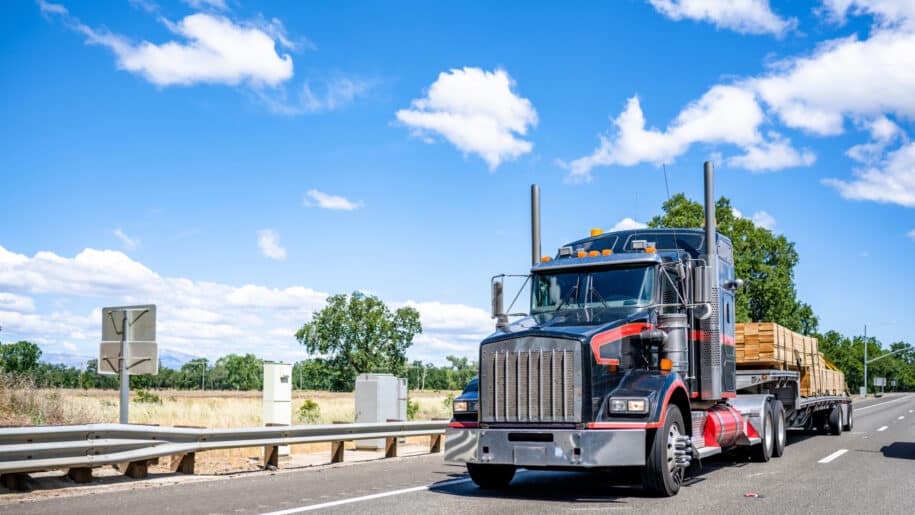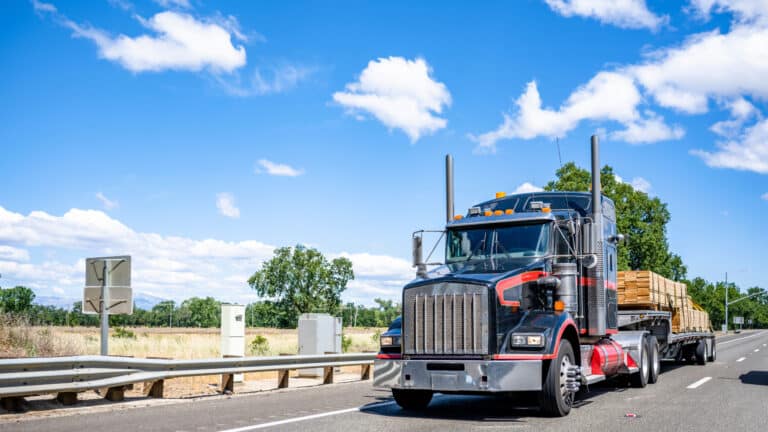 ELD Services & Devices
How to Do a Truck Driver Log Book: Simplify Compliance with the Right ELD A trucker's log book is a vital document that provides a detailed account of a CMV driver's activities within a 24-hour period. In accordance with HOS
Read More »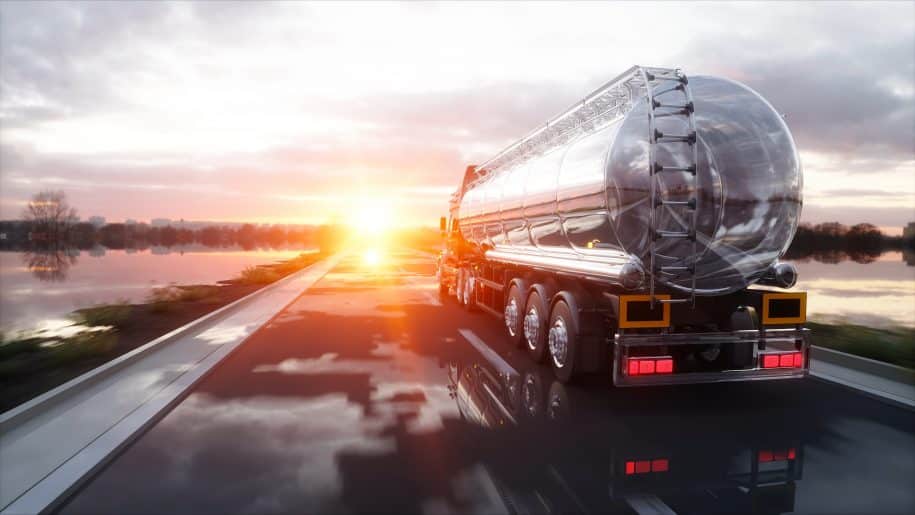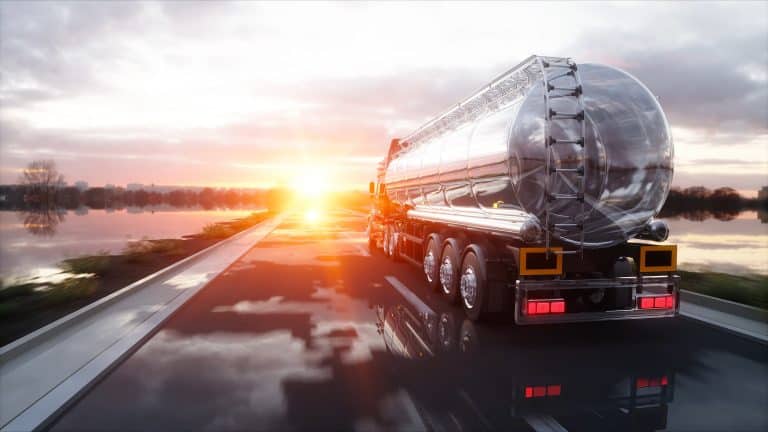 ELD Mandate Updates
What is the ELD Final Rule? The ELD mandate/ Final Rule is a U.S. federal government regulation that mandates that drivers of commercial vehicles that are covered by the above law, are to use ELD (Electronic Logging Devices). These devices
Read More »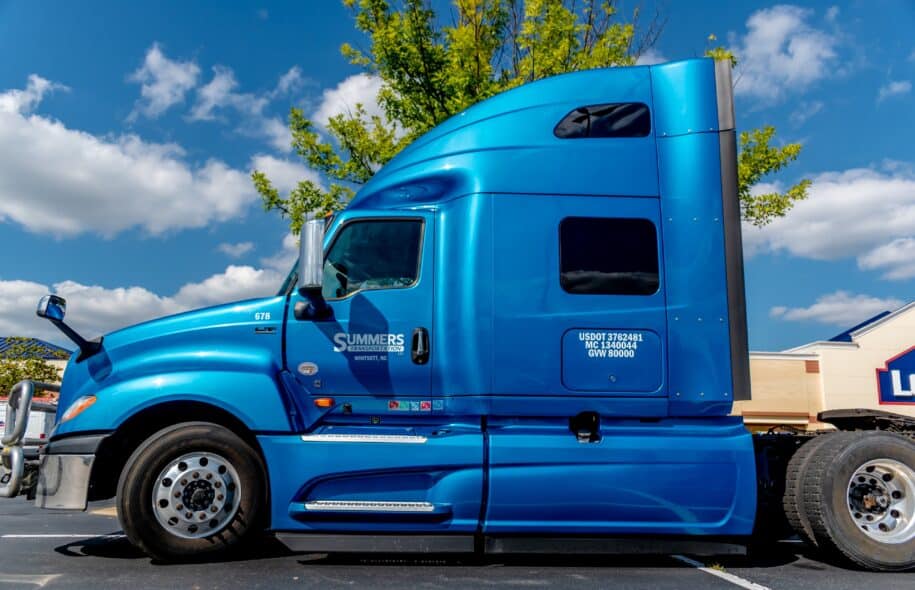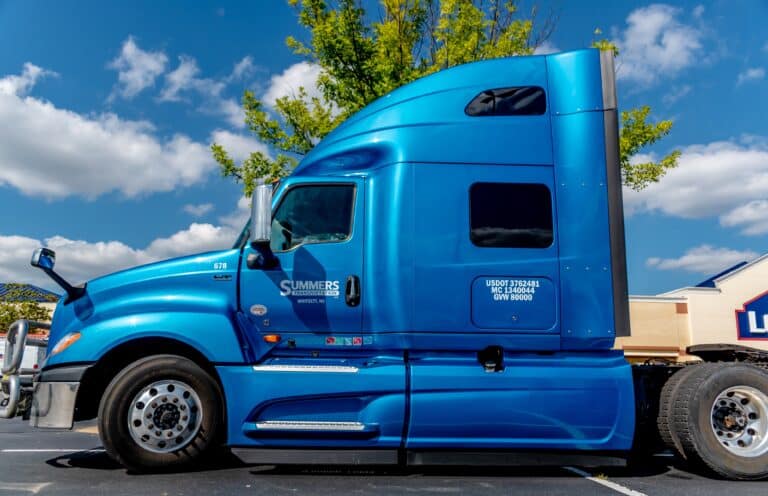 ELD Services & Devices
Some drivers might find it pointless to invest in a quality ELD for truck drivers when a low-cost device meets their requirements. Also, with hundreds of providers of truck driver electronic logging devices in the market, finding the right one
Read More »