Since the ELD mandate was fully implemented at the beginning of 2023, electronic logging devices have become an integral part of truckers' work routine. Commercial vehicle drivers are now required to record hours of service automatically using elogs; however, a quality electronic logbook can bring some benefits, like reducing paperwork for drivers and office staff, save time and money spent on office administration, and minimize the risk of errors, streamlining trucking operations.
What are the key characteristics of the best ELD devices, and how to select one to help ensure your business's compliance with the mandate? In this article, we answer these and other questions related to utilizing electronic logbooks and getting the most out of your chosen solution.
How to Choose the Best ELD device?
The experience of using an elog can be very different depending on the quality of the system and the provider's post-sale policies. A malfunctioning device can lead to downtime, causing serious delays in operations and financial losses.
To minimize the risk of technical failures, motor carriers are recommended to choose among companies that have been in the trucking industry long enough to earn a reputation as knowledgeable and reliable. The best ELD devices are designed to function smoothly in commercial vehicles of different classes and are backed up by customer-friendly policies. Let's discuss in detail what other aspects distinguish a dependable solution. 
Positive feedback from users. A proven way to find out about the quality of a solution is by checking user reviews on independent platforms. Customers share their opinions on the product's usability and overall performance. They may point out red flags and system flaws to prevent their fellow truckers from hiring an unreliable provider or recommend the solution.
Efficient customer support. The importance of accessible tech support is hard to overrate. When a driver has a problem with the device during their shift and cannot reach a support rep, operations are delayed and can result in financial losses or, at least, be very frustrating. The best ELD devices combine a quality solution with professional and easy-to-reach customer support so clients can get the most out of their logbook. Test your potential provider by calling its tech support and checking how long it takes for them to pick up and if the person on the other side of the line is knowledgeable enough to help.
Easy-to-use app. With a straightforward app, drivers can efficiently manage their logs and create DVIRs with just a few clicks. On the other hand, if the app's interface is not intuitive, instead of optimizing workflows, it can be hard for drivers to use it properly. To avoid this, ask your provider for a demo and test the system before committing. 
Hardware compatibility. The best ELD devices are designed to be compatible with different vehicle classes to accommodate all the vehicles in a fleet. 
Software compatibility. Logbook apps should work seamlessly on smartphones or tablets of different operating systems for drivers' convenience.
Certified by a third-party. To ensure that an electronic logging device conforms to the Technical Standard, all ELD solutions in Canada must be tested and certified by a third-party certification body accredited by the Minister of Transport. Before making a purchase, make sure to check the official list.

HOS247 Is a Leading ELD Service Provider
Top-rated by truckers, the HOS247 solution has been designed with drivers in mind. We build our relationships with the trucking community on trust: HOS247 customers highly appreciate our reliability and attention to clients' needs. Our system runs smoothly across different devices and operating systems, performing just as well for all vehicle classes. Here are some benefits of our services:
Excellent customer support. Our helpful and knowledgeable reps are one of the main reasons truckers choose the HOS247 solution, as user reviews on the Apple App Store and Google Play indicate. In addition to English, our tech experts speak Spanish and Russian and are available every day of the week. Thanks to our callback policy, you will never be left hanging on the phone: if the call drops, your rep will contact you right away. 
User-friendly interface. With the HOS247 straightforward app, drivers can easily manage their logs and electronic driver vehicle inspection reports, minimizing the risk of human error and HOS violations. In addition, the intuitive web-based portal helps fleet managers improve operational productivity by granting access to valuable vehicle metrics and all drivers' RODS.
No contracts. At HOS247, we do not ask clients to commit to our solutions for years, as we prefer to let our product speak for itself. Our no-contact policy allows customers the flexibility to choose between monthly or yearly subscription plans that can be changed or canceled without any hassle.
14-day trial. To customers who want to try the system before making a decision, HOS247 offers a refundable 14-day trial that allows them to test the ELD's performance and see if the device suits their needs. If within these two weeks the client wants to return our elog, we will give them their money back.
Tools to enhance performance. Empowered with a set of essential features such as real-time GPS tracking, idle reporting, vehicle maintenance reminders, vehicle diagnostics, and IFTA calculations, the HOS247 ELD can help streamline operations, facilitating administrative paperwork, cutting costs and ensuring vehicle security.
Ratings of Major ELD Providers
The Canadian market for ELD solutions is growing bigger every year, so it's not surprising that the process of selecting one can be overwhelming for truckers. As mentioned earlier, user ratings and reviews are a good starting point in the quest for the best ELD. Sharing their unique and honest insights on the quality of the product, truckers help their fellow professionals find out which devices are efficient and trustworthy and which might present issues. For this section, we have compiled a list of major certified ELD apps and their ratings from the Google Play Store and Apple App Store to facilitate the search.
| RANK | ELD PROVIDER | iOS APPSTORE | ANDROID PLAYSTORE |
| --- | --- | --- | --- |
| 1 | | | |
| 2 | Samsara | | |
| 3 | KeepTruckin | | |
| 4 | JJ Keller | | |
| 5 | BigRoad | | |
| 6 | Garmin | | |
| 7 | Rand McNally | | |
| 8 | | | |
| 9 | Geotab | | |
| 10 | Transflo | | |
| 11 | Verizon | | |
| 12 | Stoneridge | | |
How to Install HOS247 ELD Devices
The installation process is another critical factor that shapes customer experience. If the system is overly complex and requires a specialist to set it up, it may lead to extra expenses and downtime in operations. HOS247 hardware doesn't need special installation and can be set up by anyone in a matter of minutes. In this section, we provide a detailed installation guide for the HOS247 hardware and software. 
How to install the HOS247 electronic logging device:
The very first step is to log in and provide information about your company, vehicles, portal users, and drivers on our web page. Users of the portal and drivers are required to have different login credentials, even if this is the same person. 
 Before turning on the vehicle and running the HOS app, users should plug the device into the vehicle port with a 9-pin cable. A slow flashing green LED indicates that the device is powered, while a flashing red LED indicates that the internal GPS is in acquisition mode.
Turn on the vehicle engine. When the green LED becomes solid, users can run the HOS app, and the device starts having and retaining the information it needs, such as VIN, to communicate with the app via Bluetooth.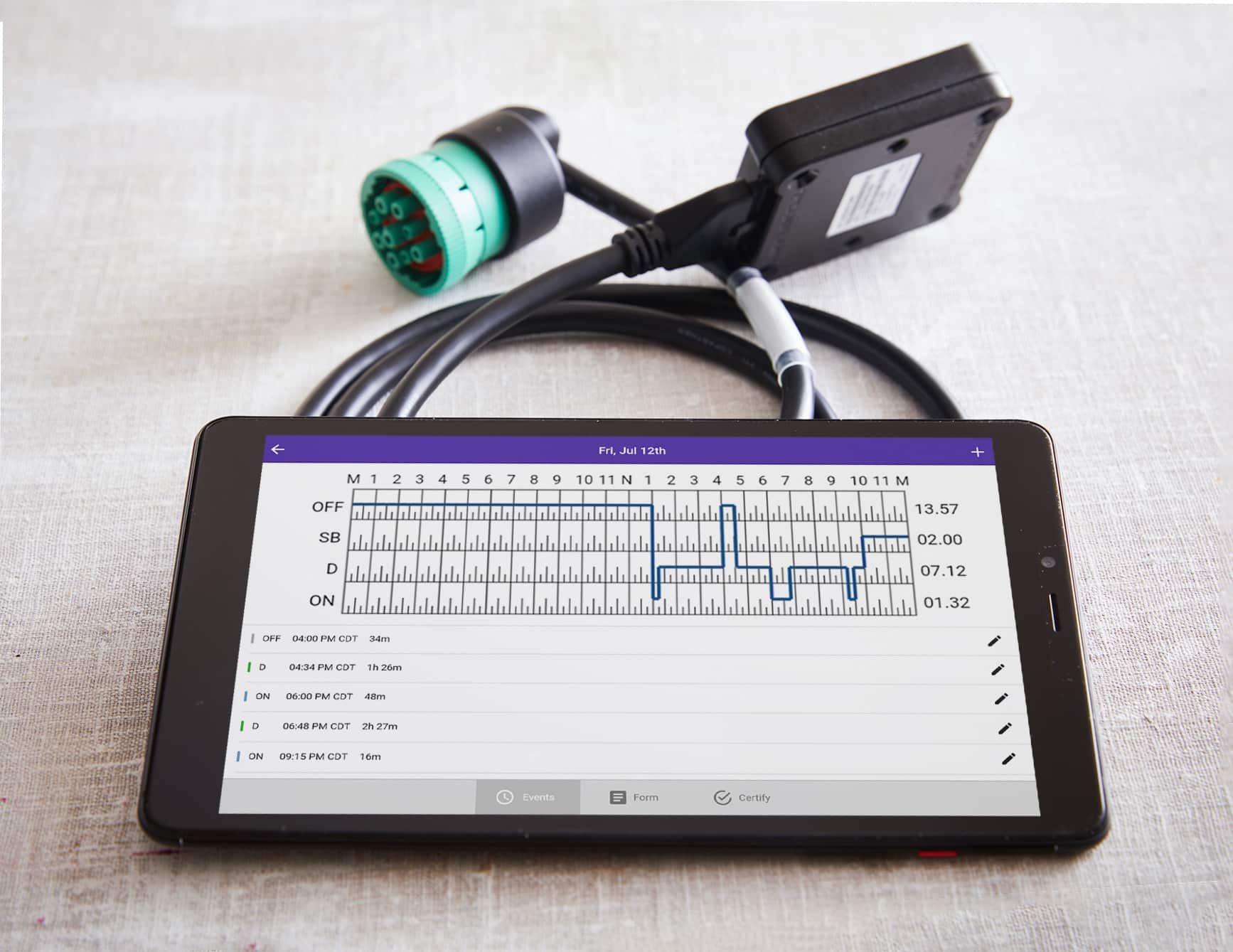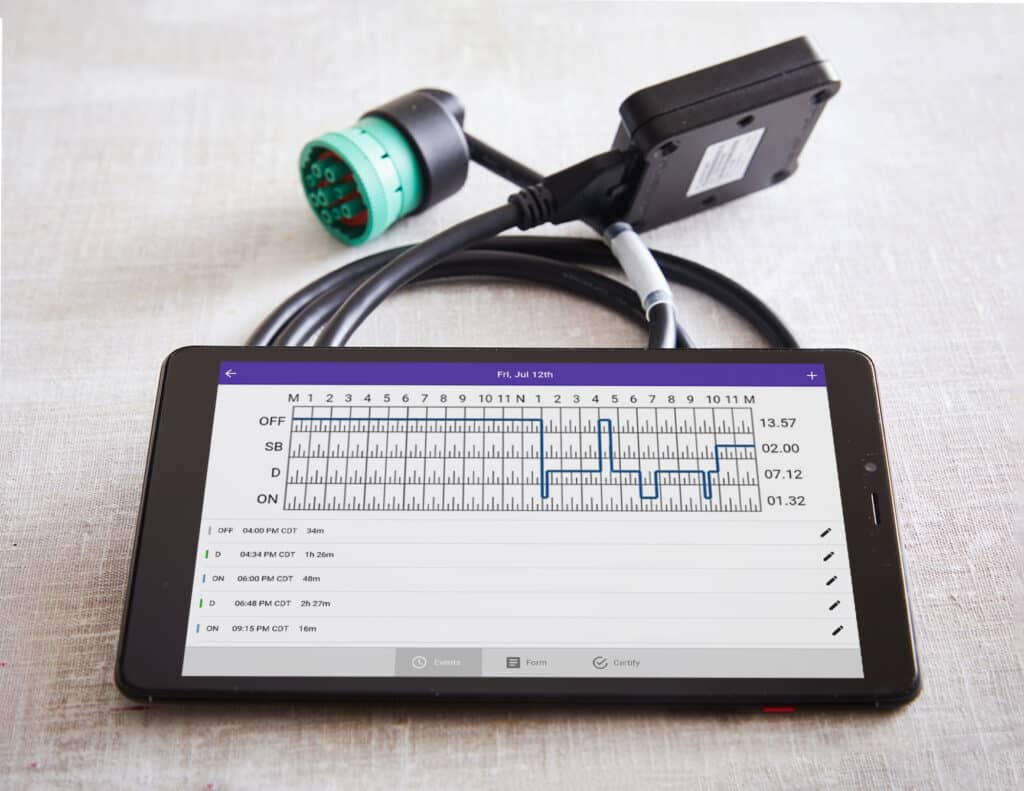 How to install the HOS247 logbook app:
Download the "HOS247" app from the Apple App Store or Google Play.
 Make sure the Bluetooth of your tablet/phone is on since Bluetooth is needed for the device to communicate with the app.
Log in with your credentials.
Select a vehicle from the list of vehicles created in the web portal.
Enter the MAC address listed on the ELD device.
The Bluetooth indicator at the top right corner of the app means you are ready to start using ELD.
The HOS247 hardware and software are easy to install and navigate because we care about customer satisfaction and try to make the user experience as smooth and effortless as possible. Our answer to the question "What is the best ELD for trucking operations?" is: find a reliable system backed up by solid customer-centered policies. Portability, ease of installation and use, and excellent tech support are the main characteristics of the best ELD devices.
"Awesome. Easy to install and use. Top notch customer service! I recommend it to everyone."


"Great company to deal with. The support team is very responsive and competent. They provided a great deal of education for our company."

"Customer service is great. They helped me to set up everything and showed how to edit my logs. Thank you."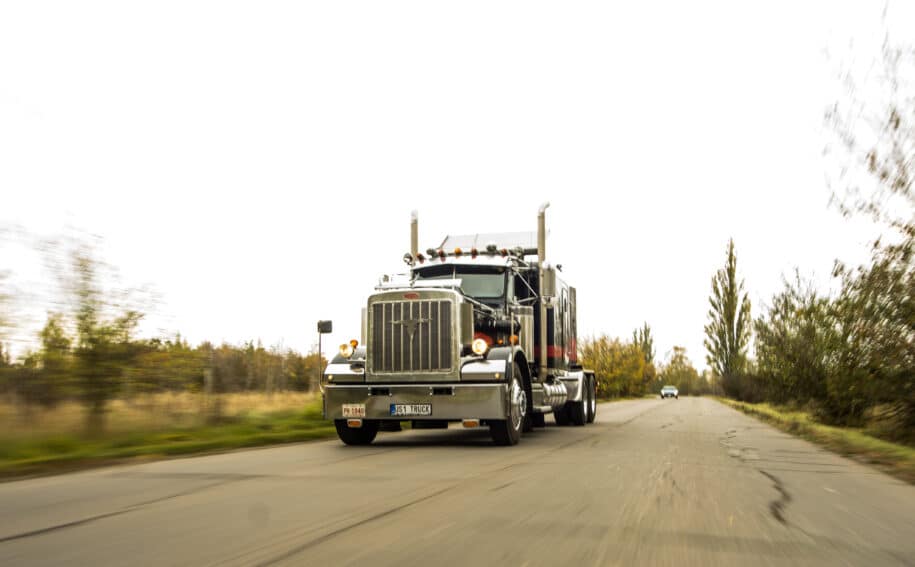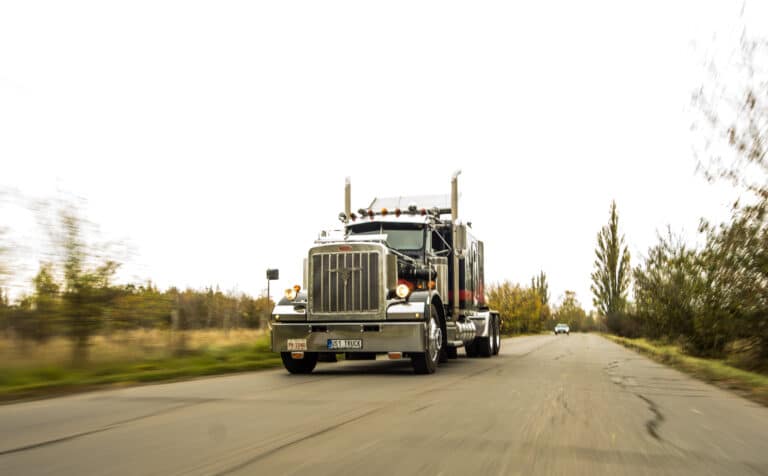 GPS Fleet Tracking Tips in Canada
GPS fleet truck tracking is one of the most cost-effective and useful tools found in the trucking sector. Smaller-scale businesses in Canada can perform very well because of their capacity for lean management. Using technology to optimize processes and effectively
Read More »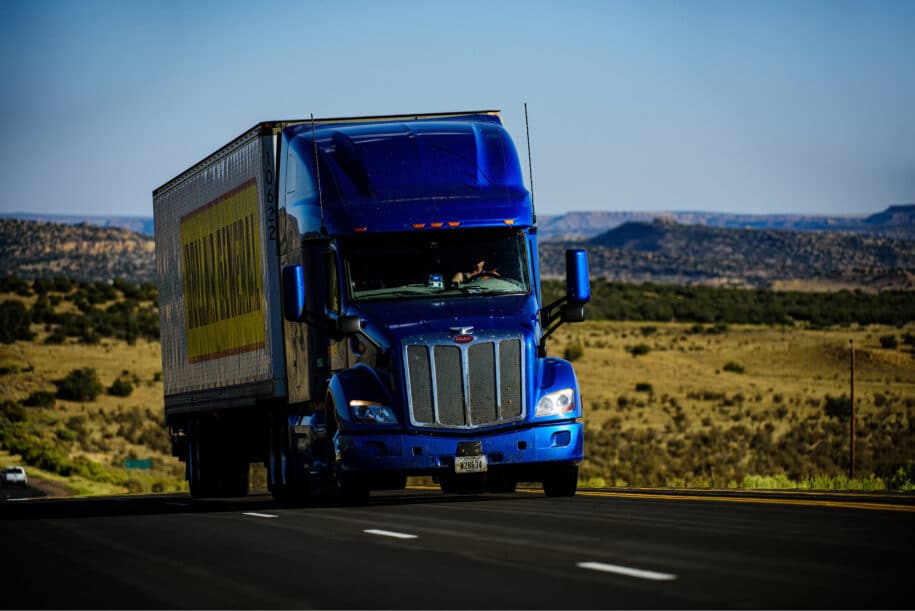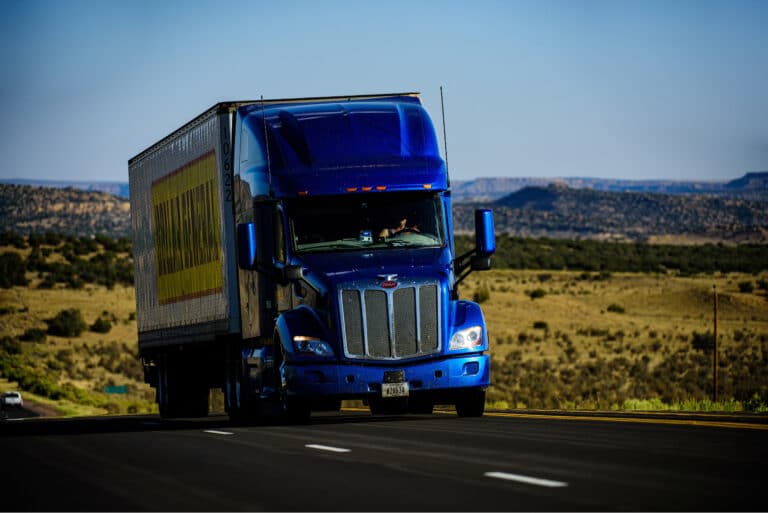 GPS Fleet Tracking Tips in Canada
If you are looking for ways to cut operational costs, increase fleet security and streamline workflows, you may want to learn more about truck monitoring systems available on the market. Enhanced with telematics technology, GPS devices for truckers allow motor
Read More »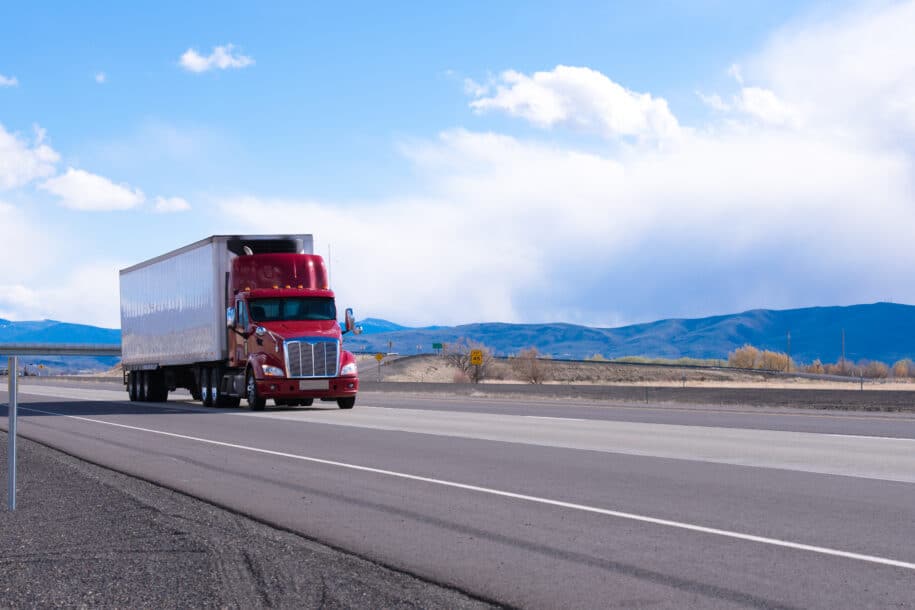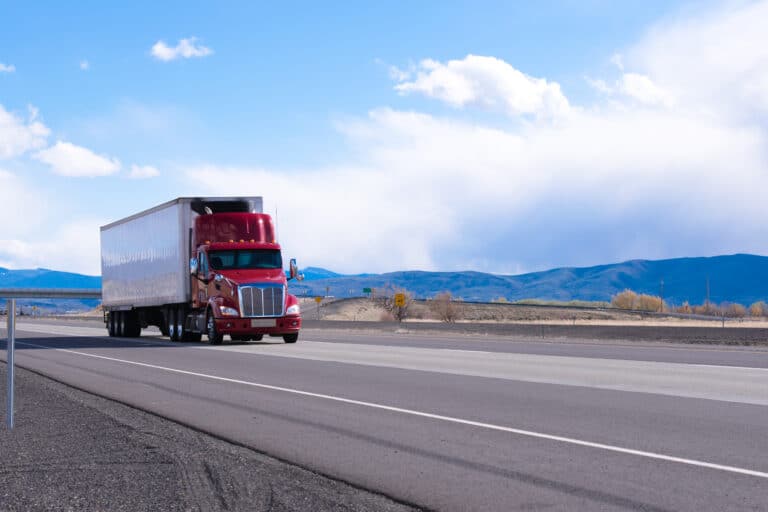 ELD Services & Devices
What is a driving log app? Driving log apps give drivers, owner-operators and fleet owners the ability to record/manage hours of service electronically. The driving hours log app must be connected directly to the truck engine in order to record
Read More »