Electronic logbooks have significantly changed the way commercial drivers keep their hours of service records to achieve compliance with federal regulations. Since the implementation of the ELD law in Canada, the market for electronic logbooks has grown rapidly, and with so many options available, selecting the right system can be a time-consuming and overwhelming task.
To find the best electronic logging device, it is crucial to consider certain qualities such as compliance with regulations, user-friendliness, customer support, and cost-effectiveness. In this article, we will review the ELD ratings of top providers to help you find a reliable option for your trucking business.
User Ratings of Major ELD Providers
ELD ratings and reviews posted by users on unbiased platforms can be a valuable source of information for other truckers as they provide first-hand accounts of the advantages and shortcomings of electronic logbook apps. Doing some research on potential providers and choosing amongst the best rated ELD devices can be very useful for carriers looking for quality solutions. We made a list of major providers on the Google Play Store and Apple App Store to help you make an informed decision.
| RANK | ELD PROVIDER | iOS APPSTORE | ANDROID PLAYSTORE |
| --- | --- | --- | --- |
| 1 | | | |
| 2 | Samsara | | |
| 3 | KeepTruckin | | |
| 4 | JJ Keller | | |
| 5 | BigRoad | | |
| 6 | Garmin | | |
| 7 | | | |
| 8 | Geotab | | |
| 9 | | | |
| 10 | Transflo | | |
| 11 | Verizon | | |
| 12 | Stoneridge | | |
HOS247 Is a Top-Rated ELD Provider
Top-rated by truckers, the HOS247 electronic logbook is designed to improve compliance and avoid expensive penalties, while streamlining processes to increase profitability. The HOS247 commitment to offering reliable and efficient service results in excellent ELD ratings backed up by positive user reviews from satisfied customers. This is what truckers appreciate the most in our solutions:
Intuitive interface. HOS247's ELD comes with user-friendly software, which allows drivers to manage their HOS data from their smartphones or tablets, while fleet managers can access it through the online portal. The app is available for both iOS and Android devices, allowing operators to use the system they are familiar with, while the portal has a user-friendly interface that enables supervisors to quickly find essential information, saving valuable time.
Smooth installation. Installing the HOS247 ELD is a straightforward and quick process that doesn't require the assistance of a specialist. Our manual provides clear instructions on how to set up and configure the device in minutes. If you have any questions or issues during the installation, our technical support team is always available to assist you.
Efficient customer support. Our post-sale policies have earned us excellent ELD ratings. HOS247's knowledgeable and efficient tech experts are available every day of the week to assist truckers with any issues or concerns related to compliance or device use, such as installation, troubleshooting, and maintenance. HOS247 multilingual reps speak several languages, including English, Spanish, and Polish. With our callback policy, our customers can be sure that they won't have to repeat themselves: if the call drops, they will be contacted back immediately.
No-contract policy. We believe in our solution and allow customers to choose to stay with us instead of being locked down. Our flexible system of monthly and yearly subscriptions gives customers the freedom to choose and change services as needed. HOS247 plans can be easily scaled up or down, or canceled, depending on the client's needs.
Two-week trial period. HOS247 offers a 14-day trial period for customers to test the solution  and determine if it meets their needs and expectations. You can get a hassle-free refund if you decide to return the device within that time.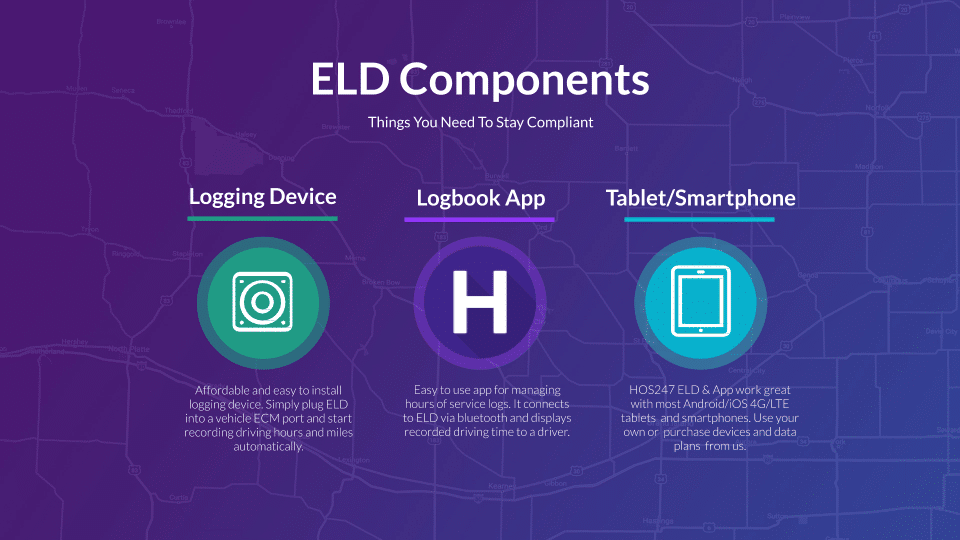 One-year warranty. Our ELD solution is among the best rated ELD devices because it proves to be durable and provide reliable service. If the hardware malfunctions within the first year, we offer a free replacement.
Compliance with the ELD law. The main reason we have high ELD ratings is that our system combines high-quality hardware, a stable Bluetooth connection, intuitive software and efficient support to improve truckers' compliance and prevent serious violations that may result in expensive fines and penalties. The HOS247 ELD allows drivers to ensure that they are staying within the limits set by Transport Canada regulations.
One device for multiple vehicle classes. Our hardware is compatible with most CMVs, facilitating operational workflows both for drivers and fleet managers, and reducing the administrative burden caused by the use of multiple systems. 
Electronic DVIRs. The use of electronic DVIRs for pre-trip and post-trip inspections makes it easier to notify issues to a fleet manager or mechanic, track inspection history, and identify recurring issues that need attention.
Additional features. HOS247's ELD offers a range of features that integrate with the electronic logbook to enhance fleet management. The system provides real-time tracking of vehicle locations to increase security and fleet visibility, enabling better dispatch and routing decisions. IFTA calculations help streamline fuel tax reporting for commercial vehicles operating in multiple jurisdictions. Vehicle diagnostics can detect vehicle malfunctions promptly, minimizing breakages and costly repairs. These features help motor carriers boost operational productivity and reduce costs, to achieve the maximum potential of their fleets.
Should Carriers Choose the Android or IOS System to Run ELD Software?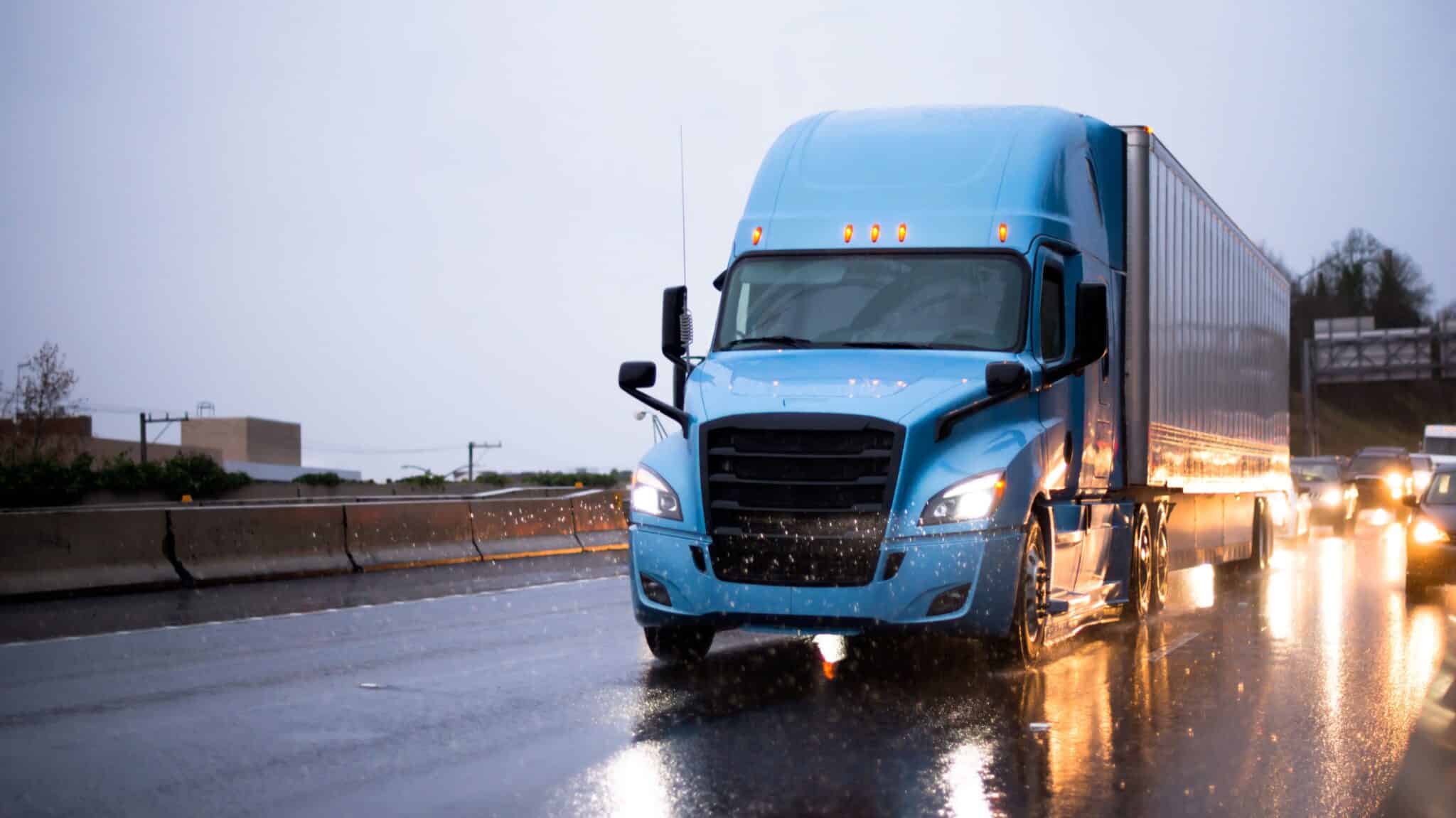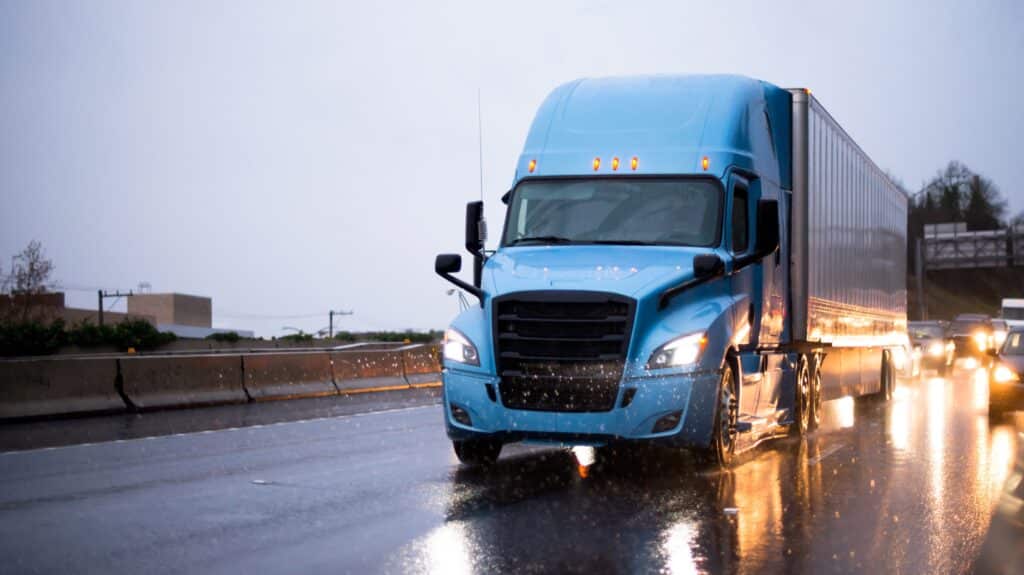 Since the software is an essential part of any ELD solution, motor carriers may wonder what operating system is better for their business. We recommend you choose the technology that most of your operators use, so they can continue navigating a system that is familiar to them, avoiding a frustrating transition that may lead to downtime. With the HOS247 solution, this is not an issue, since we provide highly-rated apps on both Android and iOS app distribution platforms for driver convenience.
By choosing HOS247 electronic logging devices, you provide drivers with a comfortable user experience and cut costs on additional devices. Order our demo to expand the horizon of possibilities for your business, enhancing your compliance with Transport Canada regulations and boosting your fleet operational productivity.
"Awesome. Easy to install and use. Top notch customer service! I recommend it to everyone."


"Great company to deal with. The support team is very responsive and competent. They provided a great deal of education for our company."

"Customer service is great. They helped me to set up everything and showed how to edit my logs. Thank you."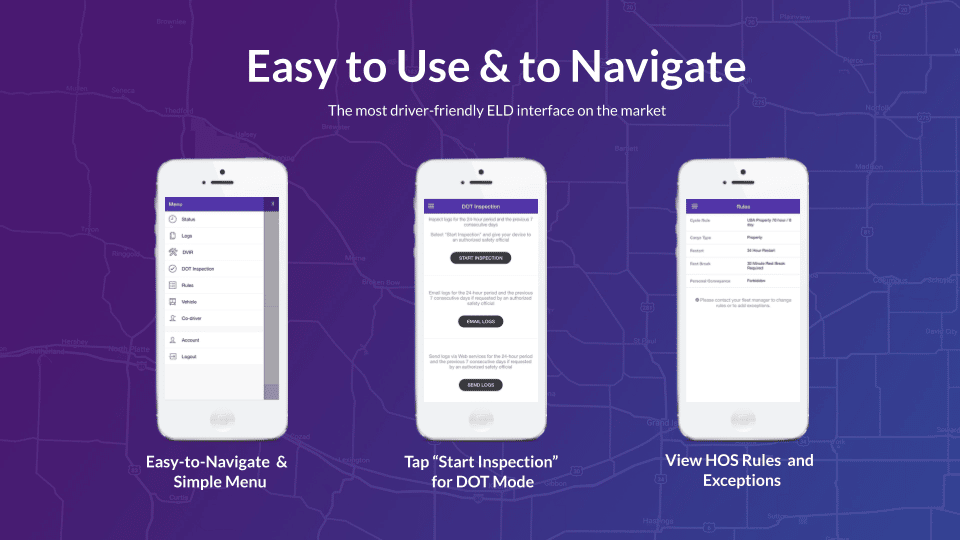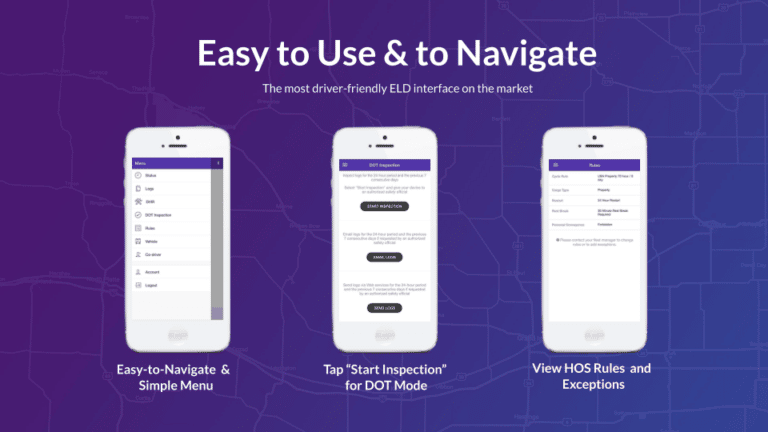 ELD Services & Devices
HOS247 – An Industry Leader HOS247 is an industry leader providing elogs apps for the transportation industry. There are many reasons why drivers and fleet managers choose HOS247 when in search of an Transport Canada electronic logging app solution. Benefits
Read More »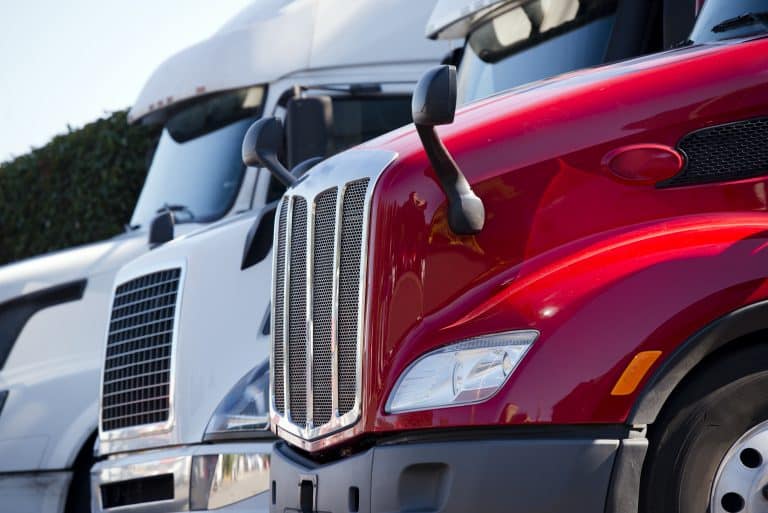 ELD Services & Devices
Trucking companies need to find solid ELD solutions that help them stay compliant once the mandate is fully enforced. Making a poor choice of electronic logbook could be quite costly and time consuming for trucking businesses. Not only can it
Read More »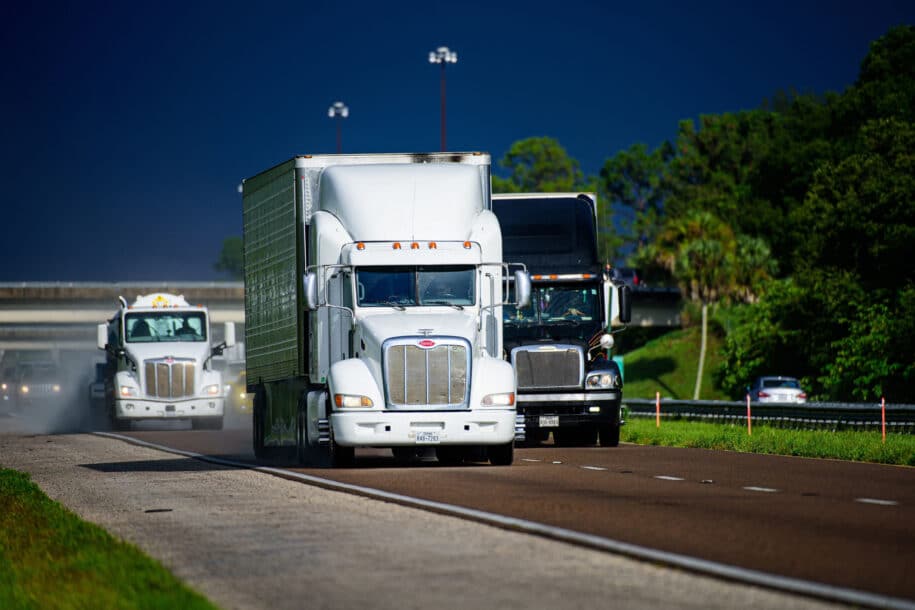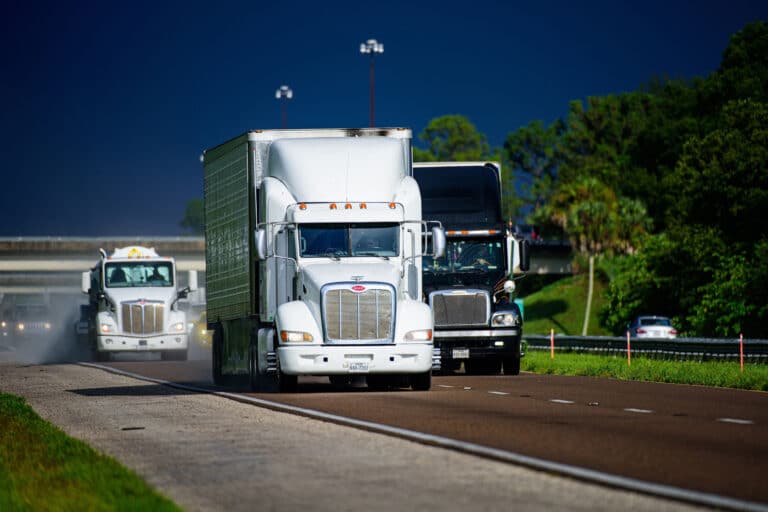 Fleet Management Systems & Features
Truckers who integrate all in one ELD fleet management systems to their businesses can significantly improve their operations by achieving compliance with the elog law while optimizing essential workflows. These systems streamline processes such as route planning, dispatch, vehicle maintenance,
Read More »