Carriers can turn the ELD requirement into an advantage by choosing an electronic logbook with the right qualities for their business. There are some must-have features to achieve federal compliance, and some others are not mandatory but can prove useful for trucking operations. A good selection improves the business's overall performance and can help increase profits. Here are some features that every CDL truck driver multi app should offer: 
ELD feature. This is the most basic and critical function of the app. The CDL logbook app allows drivers to access and manage HOS records collected by the hardware that connects to the engine.
GPS tracking. One of the handiest tools for fleets. GPS enables fleet managers to monitor every vehicle in real-time, making dispatch more efficient and operations safer.
IFTA mileage calculations. The International Fuel Tax Agreement compels drivers to pay a tax on the number of miles driven within each state (rates are different for every state). Your CDL truck driver multi app can do these calculations and save valuable time.
Vehicle maintenance. Having a plan is the best way to stay on top of things. The log book app can keep vehicle maintenance activities organized and notify you in case of fault codes.
Automated idle tracking. Managing idle time is one of the most effective ways to reduce fuel costs and increase fleet efficiency.
The App Is Only Halfway to Compliance 
Keep in mind that having a CDL logbook app is not enough to be compliant with the federal standards for HOS record keeping. The FMCSA defines an ELD as an engine-connected device that records HOS information directly from a vehicle's engine and cannot be tampered with. Thus, the app is only a part of the electronic logging device. Once the hardware is installed, it records the necessary information, and the CDL logbook app displays the data on a screen for drivers or inspectors to see.
Carriers must choose a device that is registered with the FMCSA. Once the device is set up, the CDL logbook app can be downloaded to the preferred device and synced with the hardware. Drivers' HOS will be recorded and displayed on their smartphone or tablet.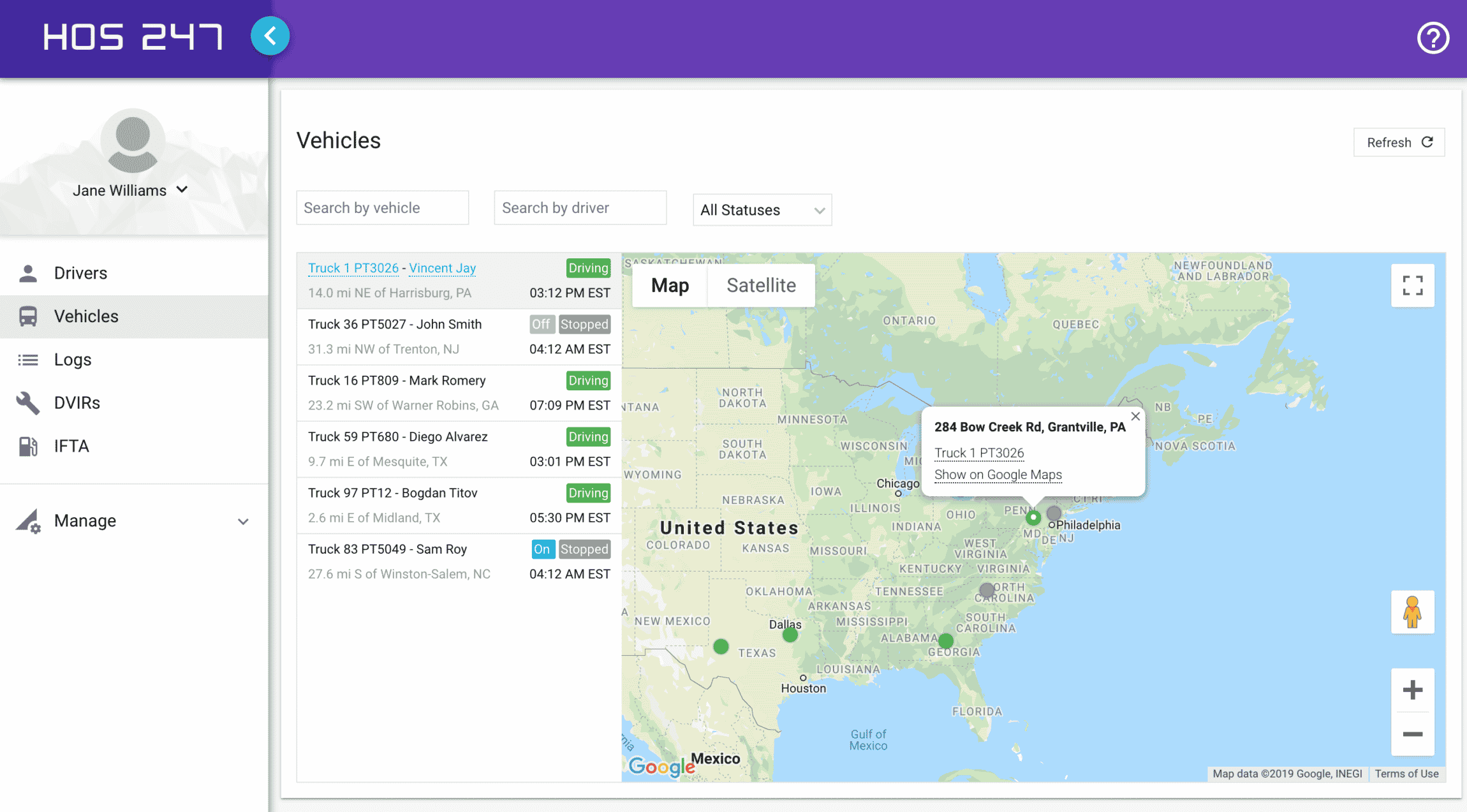 HOS247 Is a Top-Rated ELD and CDL Truck Driver Multi App Provider
Our team has developed a product that combines high-quality hardware with an intuitive CDL truck driver multi app to provide our customers the service they deserve. Our clients range from owner-operators to large fleets, and our user reviews show that the HOS247 logbook performs consistently well at all levels. Our solution is FMCSA approved, reliable, and known for its top-rated, multilingual customer support. It also includes many more benefits, such as:
Android and iOS compatibility. The logbook app operates just as well on Android and iOS smartphones or tablet devices to suit the driver's preference. 
Fleet maintenance/vehicle diagnostics. You can receive fault code alerts and notifications for issues with the vehicle. You can also schedule preventative maintenance activities.
Idle time reporting. Knowing and managing idle time is an effective way to increase the productivity of the fleet. With it, you can reduce fuel expenses and late charges.
No-contracts. You do not need to commit for extended periods of time. Our monthly or yearly subscription plans allow you to manage your logbook service, scale up, down, or cancel as you see fit.
Two-week trial with hassle-free returns. Try HOS247 for two weeks and get to know it. If you choose to return it during this time, you will receive your payment back, no questions asked.
What to Expect from an Electronic Logbook? 
The system has two main components: the hardware and the software. The vehicle tracking device (hardware) connects to the engine. The job of the ELD system is to record RODS for commercial vehicles drivers automatically. It will also record the ignition status, location, miles driven, and stops made. The data is then compiled to create duty status logs that drivers can access from a mobile app on their smartphone or tablet. The information collected and logged in real-time, so it is always updated. 
An elog solution can also help fleet managers stay updated about their drivers' status with real-time visibility and support. This helps improve planning, inspections processes, and legal compliance activities and carriers can have a clear picture of the fleet's status and quickly find areas for improvement or solve any problem that comes up.
Although not mandatory, a log book may have features or additions that should be taken into account before purchasing. Not all log app systems have the same roster of features, but some of the most common are: 
Real-time GPS. Improves visibility and planning capabilities.
State mileage calculations. This function helps with IFTA calculations. It saves time and prevents human errors.
DVIR (Driver Vehicle Inspection Report). Intended for maintenance activities. 
Vehicle diagnostics. This feature helps with fault code detection and notifications.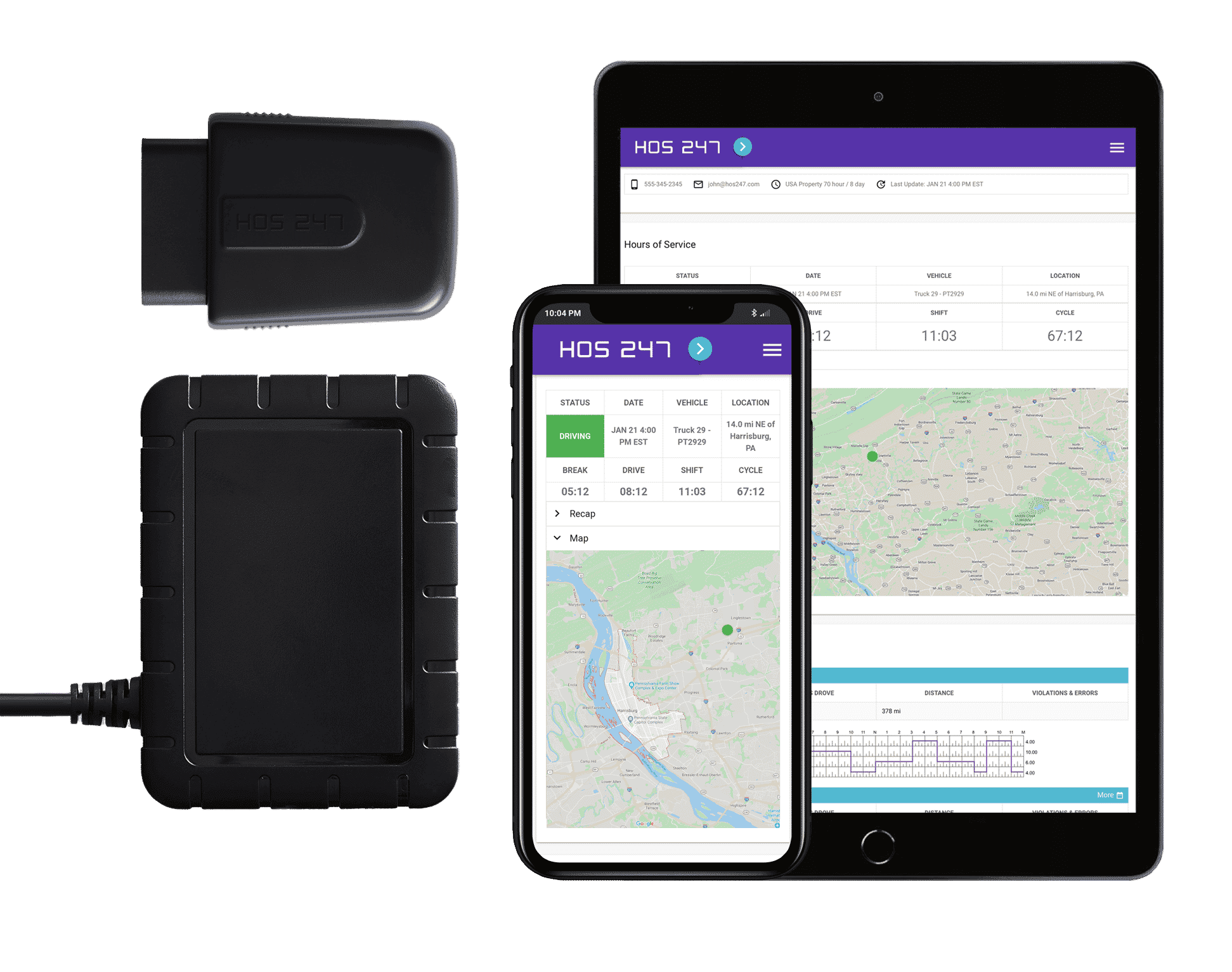 Key Functions of an Electronic Logbook
To comply with the FMCSA mandate, there three main requirements for electronic logging devices:
Conform to set technical specifications

Internal synchronization with the engine control module
Automatically record driving time and details
Records location
Electronic data transfer: telematic (wireless or email) or local (USB 2.0 or Bluetooth)
Tamper prevention
Certification of driver records (at end of each 24 hr period)
Displays report for safety officials on-demand (on screen or print-out)
User manual
Audio controls (volume and mute)

Certification on behalf of the manufacturer
Registration in the FMCSA list
How to Know an ELD Is FMCSA Compliant
The FMCSA does not have any process in place to verify whether a device registered on the list is compliant. The ELD provider is held responsible for certifying their elog before they register it. This is a "self-certification" process and it is done entirely by the provider or the manufacturer. Therefore, they bear full responsibility for making sure their electronic logging device meets the technical specifications in the federal rule.

There is a  list of self-certified and registered ELDs available to the public on the FMCSA website. However, because of the self-certification process in place, being on the list does not guarantee compliance. Buyers would do well to do some research on the provider they choose and make sure they are in fact compliant, reliable and safe.
Sometimes, a registered electronic logging device is found to be non-compliant, and the FMCSA has the ability to remove it from the list. If your CDL driver multi app turns out to be non-compliant, you will have a period of 8 days from the date of notification to replace it with a compliant one. To stay safe, motor carriers and drivers are encouraged to sign-up for ELD updates and to check both the registration and revocation list on a regular basis.
"Awesome. Easy to install and use. Top notch customer service! I recommend it to everyone."


"Great company to deal with. The support team is very responsive and competent. They provided a great deal of education for our company."

"Customer service is great. They helped me to set up everything and showed how to edit my logs. Thank you."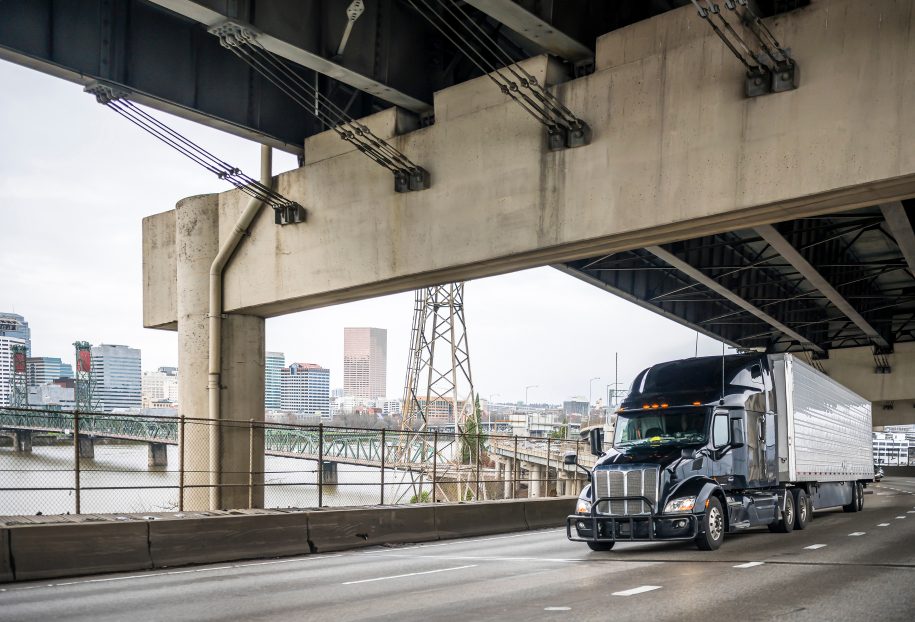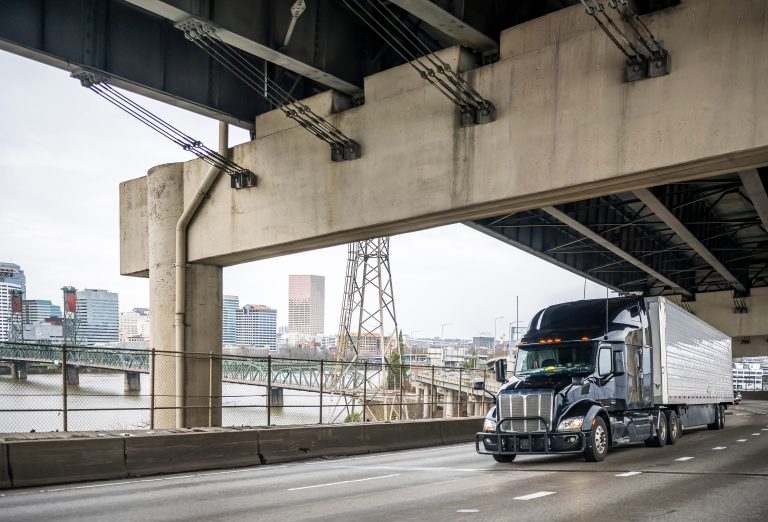 ELD Services & Devices
In preparation for full enforcement of the ELD, Canadian carriers are looking for reliable and easy-to-use electronic logging systems. Bring your own device (BYOD) solutions can be a good idea, especially since they allow drivers to use their own phones
Read More »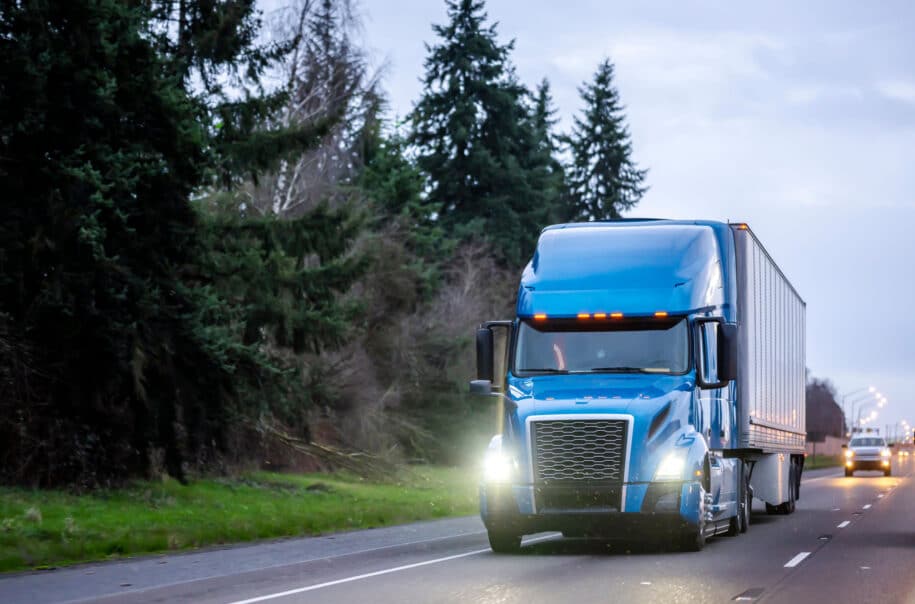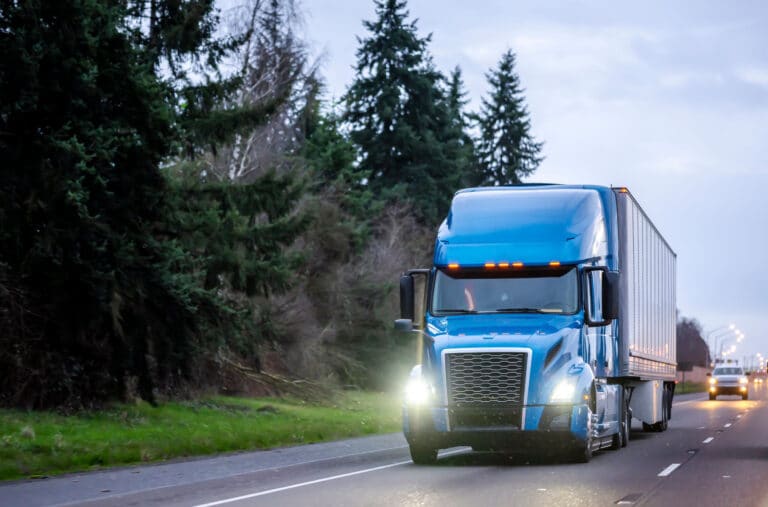 GPS Fleet Tracking Tips in Canada
Over the years, advancements in GPS technology have revolutionized fleet management. These cutting-edge solutions offer an array of benefits, from reducing costs to enhancing safety, security, and customer service. By harnessing the power of GPS technology, businesses that rely on
Read More »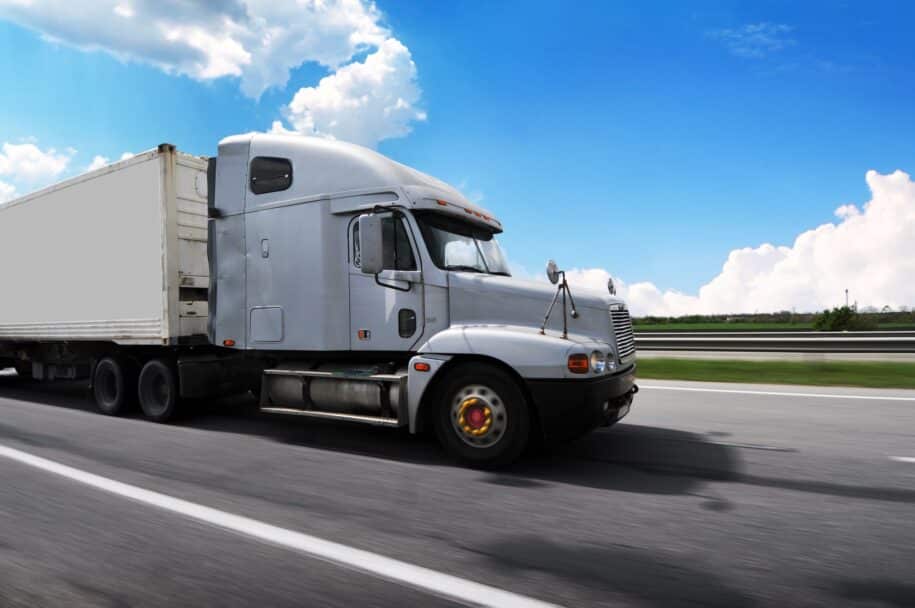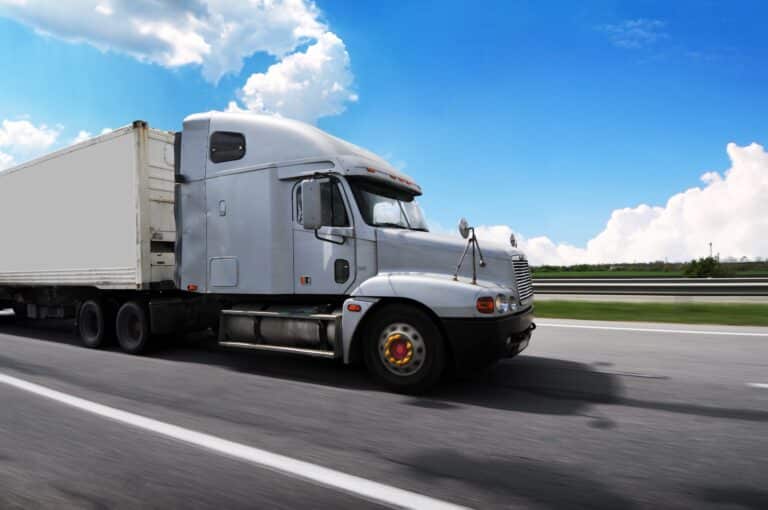 ELD Services & Devices
Electronic logbooks will soon become an essential part of the trucking industry in Canada. Transportation professionals know that quality elogs will help operations run smoothly. However, finding the right one can be challenging. This article will help readers make the
Read More »