The ELD mandate states that commercial motor vehicle drivers under HOS rules will have to keep their RODS via a digital log book come January 1, 2023. If you are looking for an efficient device, the selection process deserves some attention. Not vetting the electronic logbook provider can be a costly mistake; fines and penalties can easily add up and affect your business. To stay compliant, vehicles must be equipped with a certified ELD system. Below, we provide a short guide on what to look for and what to avoid when purchasing a digital log book and a quick comparison of U.S. and Canadian elog regulations.
Who Must Comply with the Canadian Digital Log Book Law
Most commercial motor vehicle (CMV) drivers must soon abide by the elog mandate (including trucks and buses), meaning they must record drivers' hours of service via a certified digital log book. Any data provided in paper logs or through an unapproved digital log book will not be accepted, subjecting carriers and drivers to penalties. There are four main exemptions from these regulations:
CMVs operating under a specific permit.
Carriers with a statutory exemption.
Vehicles under rental agreements that last under 30 days.
Vehicles models older than the year 2000.
Additionally, CMVs that operate within a province are subject to provincial and not federal regulations. Some provinces (such as Ontario) have decided to implement the ELD mandate within their borders, while others (like Quebec) do not intend to do so.

Choosing the Best Digital Log Book
Carriers must have a certified digital log book to stay Transport Canada compliant. However, there are other considerations to take into account to turn your electronic logbook into an asset for your business. Here are the determining factors for choosing the right elog:
Active customer support. A provider should have efficient technical support available for their customers in case they need it. If the provider is not easily accessible, it is better to choose one with a ready-to-help, proficient team of experts.
Easy to configure technology. If the back-end panel seems extremely complicated to the carrier manager or owner-operator to carry out simple operations, the digital log book might not be worth it.
User-friendly. A device should be user-friendly to encourage the driver to use it correctly, which will save time and help them increase productivity.

No hidden costs. Sometimes, providers might not be transparent about their pricing policy. Additional costs may be charged for using their brand's tablets, maintenance fees, or charges for add-on features. It is convenient to ask about the pricing structure before committing to anything.
Reviews from actual users. Thanks to the advent of digital platforms, current users of apps can now review them to help future users. These reviews help understand the product's performance and the provider's professionalism and customer care policies. It might be best to stay clear of providers with many negative reviews.
No long-term contracts. Some electronic logbook providers lock customers through contracts for as long as 5 years, within which they cannot switch to any other provider without paying expensive penalties. Any contract that exceeds one year should be avoided to keep options open.
U.S. and Canadian ELD Mandates
Many CMV drivers transport loads across the United States–Canada border. As of January 1, 2023, they must comply with both countries' regulations. The Canadian ELD mandate is largely aligned with its American counterpart, but there are some differences too. Here is a quick overview of the shared elements and distinctions between them:
Similarities
Driving status is automatically logged when the vehicle moves at 8 km/h or more.
If authorized by the carrier, the driver can activate the yard move or personal use features.
Unassigned driving time must be claimed by a driver.
Edits must be approved by the driver.
Driving time cannot be modified under any circumstances.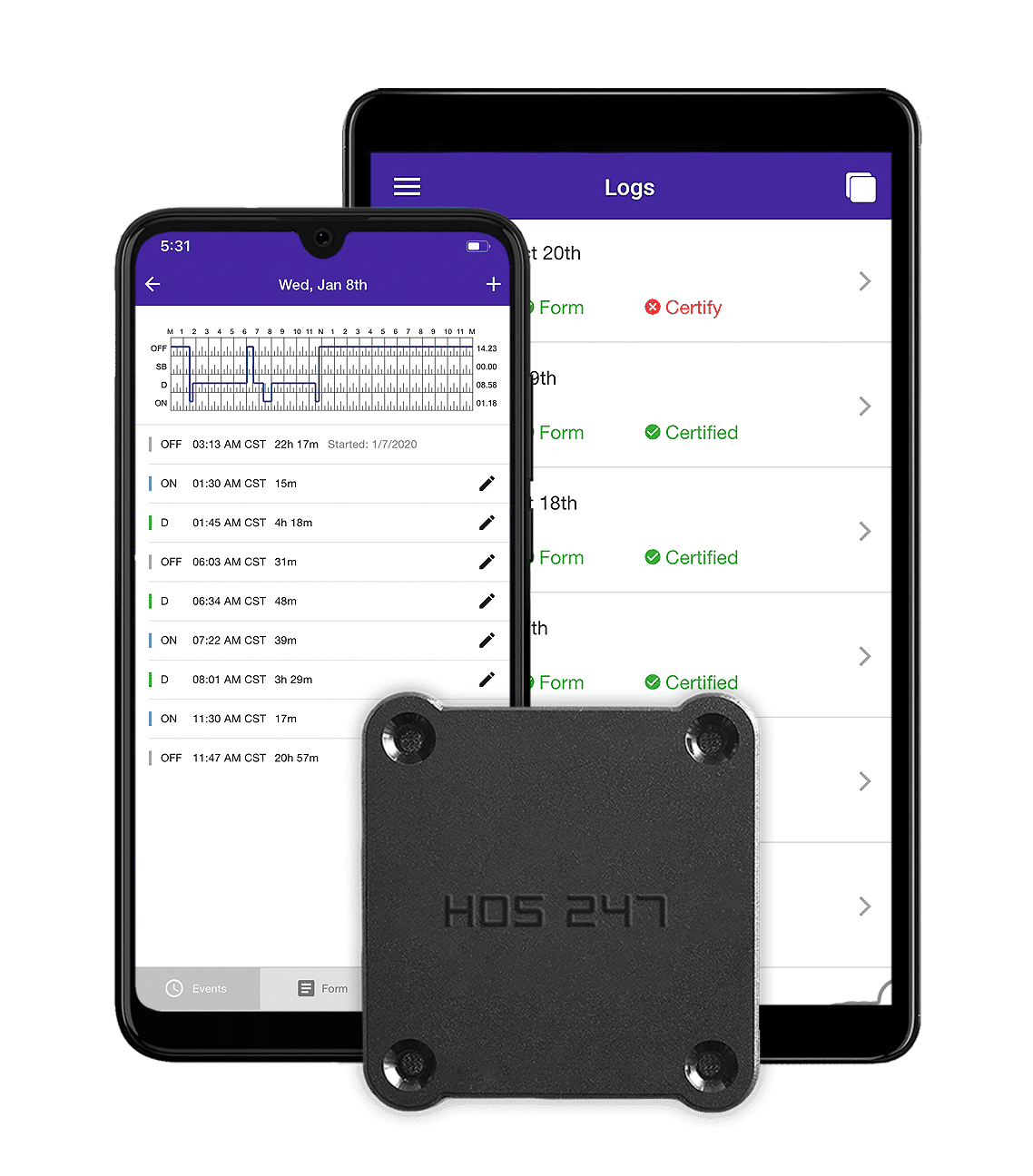 Differences
Probably the most meaningful difference on the Canadian side is the process of certification. ELD providers in the United States register themselves into the authority's approved list of devices. On the other hand, Transport Canada has approved third-party certification bodies. Their task is to evaluate the devices proposed by different manufacturers and certify them if they fulfill the requirements. Apart from that, here are some other differences:
During a malfunction, drivers in the U.S. may use paper logs for up to 8 days, while drivers in Canada get 14 days or the time it takes them to get back to their terminal or finish their current trip.
Canadian ELDs must notify the driver 30 minutes before HOS limits. Electronic logs in the U.S. are not required to do so.
Canadian rules establish a maximum of 75 kilometers for personal conveyance, while American drivers have no such limitations.
In Canada, HOS records will be directly transferred to an officer in case of a roadside inspection. In the United States, drivers transfer their RODS to a data-repository that officers can access to check the information.
Benefits of HOS247 Logbooks
Every HOS247 electronic logbook meets the highest standard in the industry and provides top-rated customer support seven days a week. Here are some more advantages of our elogs:
Multilingual dedicated support. An active team guides customers on optimal use of the digital logbook. This ensures truckers get the maximum benefit from the device, creating a value for money experience.
Compatibility options. HOS247 digital logbooks can be operated via Android or iOS tablets and smartphones. Information can be transferred through Bluetooth.
User-friendly fleet manager portal. The elog comes with an easy-to-navigate fleet manager portal, allowing complete monitoring of the vehicle or fleet. 
High quality hardware. Our device is resistant and can be installed in minutes. It starts functioning almost immediately after being switched on.
Flexible add-on features for upgraded support. We understand users' needs and thus provide features like GPS tracking and IFTA calculations. These features can be added as and when required depending on the growth of the company or business.
No-contract policy. Customers do not have to commit to long-term contracts. Our large base of trusted clients stays because of the reliability of our solution.
14-day trial period. All HOS247 digital logbooks are available on a 14-day trial basis. The client may return the device during the trial period and get their money back without any hassle.
Compliance is a critical and professional requirement for drivers. A dependable ELD is an absolute necessity to avoid the risks of penalties. It is best to pick a reliable electronic logbook to assist your operations out on the road. HOS247 is a trustworthy provider with several years of experience and a history of top-rated service to customers.
"Awesome. Easy to install and use. Top notch customer service! I recommend it to everyone."


"Great company to deal with. The support team is very responsive and competent. They provided a great deal of education for our company."

"Customer service is great. They helped me to set up everything and showed how to edit my logs. Thank you."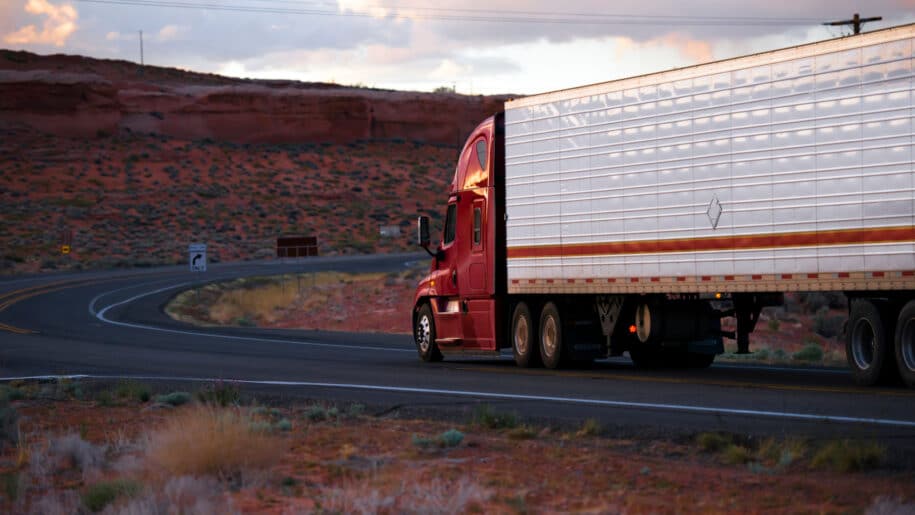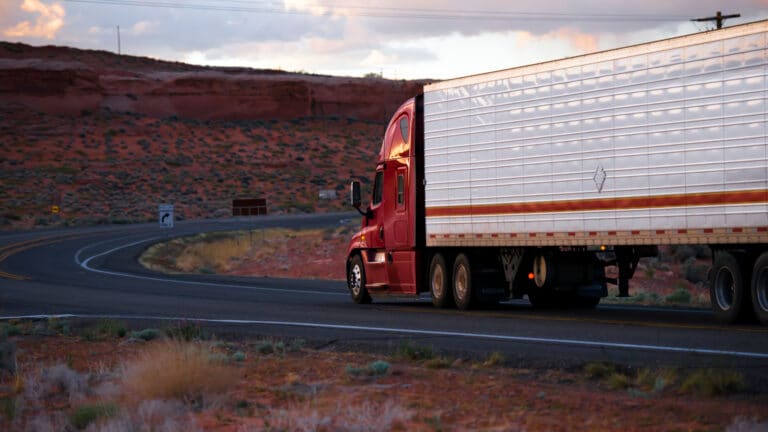 ELD Services & Devices
Since the implementation of the ELD law in Canada, electronic logging devices have replaced traditional paper logbooks, automating the recording of driving time and hours of service. Failing to comply with this regulation can result in hefty fines, penalties, and
Read More »


GPS Fleet Tracking Tips in Canada
Managing a fleet of trailers can be challenging, from tracking their locations to preventing delays, theft, and other issues. However, there is a solution that can revolutionize fleet management: GPS trackers. These innovative devices provide motor carriers with greater control
Read More »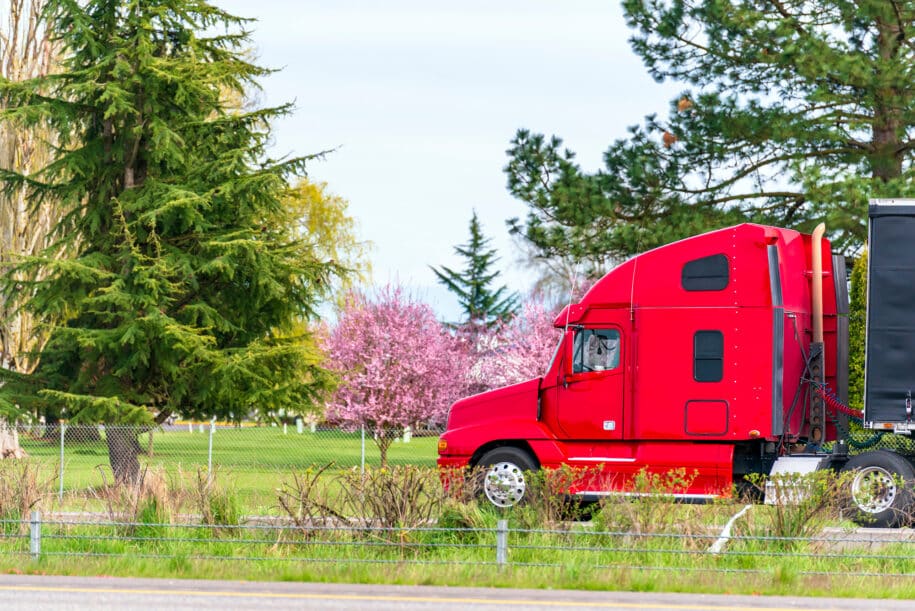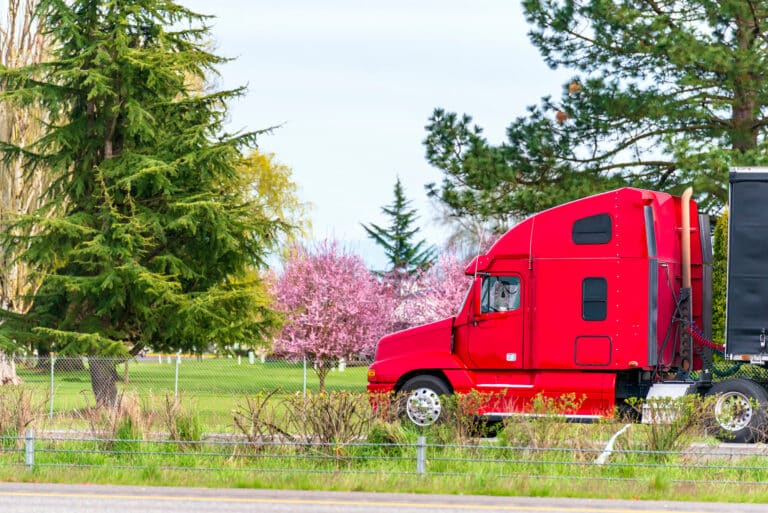 ELD Mandate Updates
Commercial trucking operations, including everyone from large carriers to owner-operators, are subject to the electronic logging device rule and will require ELDs to operate legally. This requirement came into effect on June 12, 2021, with a full implementation date of
Read More »