When it comes to maintaining a trucking company, every business owner needs to ensure that they have the best equipment and software available. Finding out which providers meet and exceed industry standards can help business owners make wise decisions. The right electronic logging software can make for happier truck drivers, lower turnover rates and a better bottom line for the business.
HOS247 is an industry leader providing e-log devices (ELDs) so that trucking companies can spend more time focusing on the things that matter. Our top-rated customer support team is available seven days a week to help implement and maintain these devices. The multilingual team can converse with drivers and business owners in English, Spanish, Russian, and Polish. Unlike some of our competitors, trucking companies who work with us can expect to receive personalized attention and dedication to resolve their issues quickly and efficiently.
Perhaps the best part about implementing the ELD devices we offer is our guarantee. We do not require long-term contracts or an upfront commitment to stick with our products. We are so confident in our electronic logbook that companies are free to try it for two weeks with the guarantee of a hassle-free return if we do not meet their expectations.
E-Log Rules
Some companies have stayed abreast of all the changes in the trucking industry, but they can primarily be summed up to just a few simple rules. The Canadian Council of Motor Transport Administrators (CCMTA) aimed to improve the safety of drivers and improve road traffic by instituting a new policy: the mandatory use of electronic logbooks. The announcement was made in June 2019 and the mandate came into force on June 12, 2021. However, the CCMTA has made it known that a one-year progressive enforcement period would be established and was later extended by six months, so that all truck drivers will be required to use new electronic logging devices by January 1, 2023, and will not be penalized for not having them until then.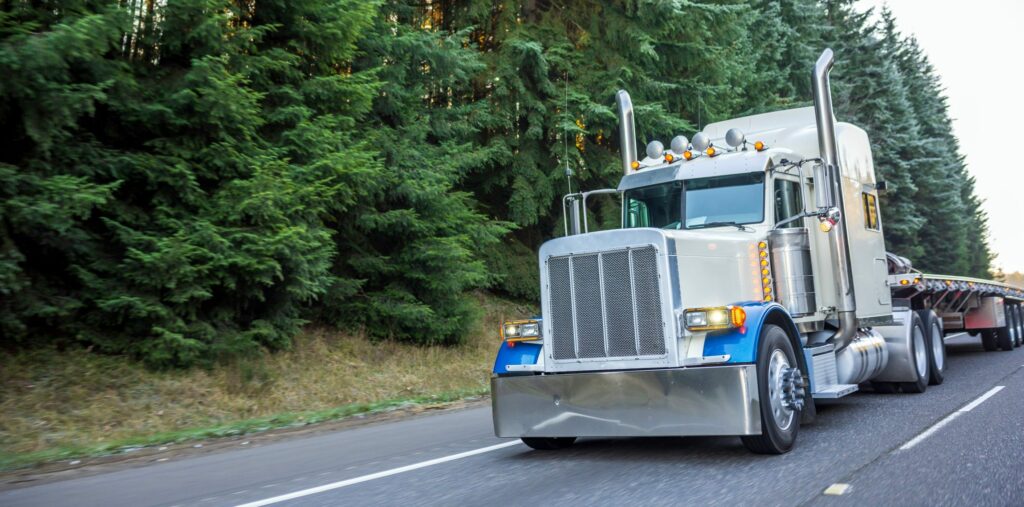 What Are E-Logs?
E-logs are electronic devices or software systems that calculate drivers' hours of service (HOS). To make it simple, these electronic logging devices are used to calculate the amount of time that a driver spends behind the wheel.
Under the Transport Canada rules, truckers would need to use electronic logging devices to capture their HOS data. This means that all important aspects of operation can be tracked as a result of these electronic hours of service logs. Company owners can quickly identify GPS location, the number of miles driven, and engine hours.
These devices easily prevent drivers from violating the HOS rules and regulations that have been put in place for everyone's safety. It offers a great accountability system that cannot be tampered with because the ELD connects directly to the engine of the truck. It saves time, improves safety outcomes, and makes companies more efficient than the previous system of keeping paper records.
Compliance Timeline
The following describes a snapshot of the CCMTA ELD timeline:
On Dec. 16, 2017, the Canadian government published proposed regulations amending CMV drivers' HOS regulations.
On June 13, 2019, Transport Canada made the announcement that it will be following the United States' initiative to mandate the use of electronic logging devices for buses and commercial vehicles.
June 12, 2021 is the date the mandate comes into effect and the original deadline by which carriers and drivers had to switch to compliant ELDs instead of paper logs.
March 7, 2022 is the date the CCMTA announced the six month extension to the progressive enforcement period.
June 12, 2022 is when full enforcement was supposed to begin. However, an extension was granted for carrier companies to comply.
January 1, 2023 is the new enforcement deadline. Until then, drivers and carriers will not be penalized for not having certified electronic logging devices.
Unlike the U.S. ELD Mandate, the Canadian ELD Mandate does not have a grandfather clause allowing drivers to use existing automatic onboard recording devices past the final enforcement deadline.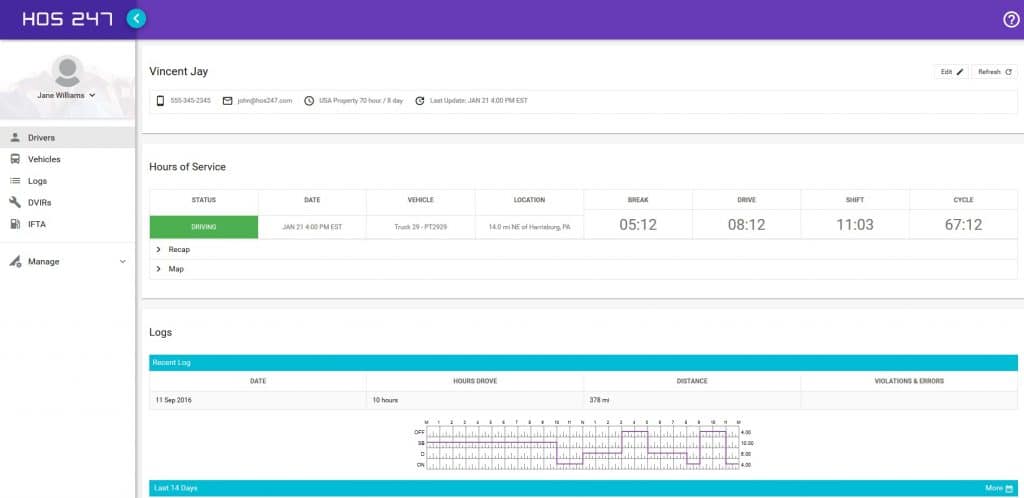 Who Is Affected by the E-Log Mandate Update?
The Canadian ELD Mandate will affect approximately 157,500 drivers of CMVs and buses. Only carriers regulated by the federal government must comply with the mandate. That includes carriers that provide transportation between provinces. Companies with drivers that operate within a province will only have to abide by the federal Elog mandate if the provincial rules align with it.Ontario has already decided to make the use of e-logs mandatory with a legislation that closely matches the federal one, while Quebec has refused to enforce it at all. 
There are some exemptions to who must comply with the Canadian Elog regulations, however. These exemptions include drivers of the following vehicles (even if they provide extra-provincial transportation):
Short-term rentals, less than 30 days
CMVs that were built prior to the year 2000
CMVs that operate within a radius of 160 kilometers of their home terminal, as they are not required to keep electronic logbooks.
If any of the above rules apply to you or your company, you may not be required to implement e-log devices within your business structure. However, most commercial businesses will find that they do indeed need these devices.
Do You Need Better E-Log Devices Now? 
Understanding the requirements of the mandatory update is important, but so is finding the right company that offers the proper solution. If your company experiences any of the following problems with your current driving logging service, it may be time to consider making the switch to HOS247.
Poor Customer Service
Do you spend an entire afternoon on hold with the customer service department in order to correct a minor issue? An inaccessible or unhelpful customer support team should be a major red flag that it is time to change companies. Businesses should be able to rely on customer service to efficiently resolve their questions and complaints.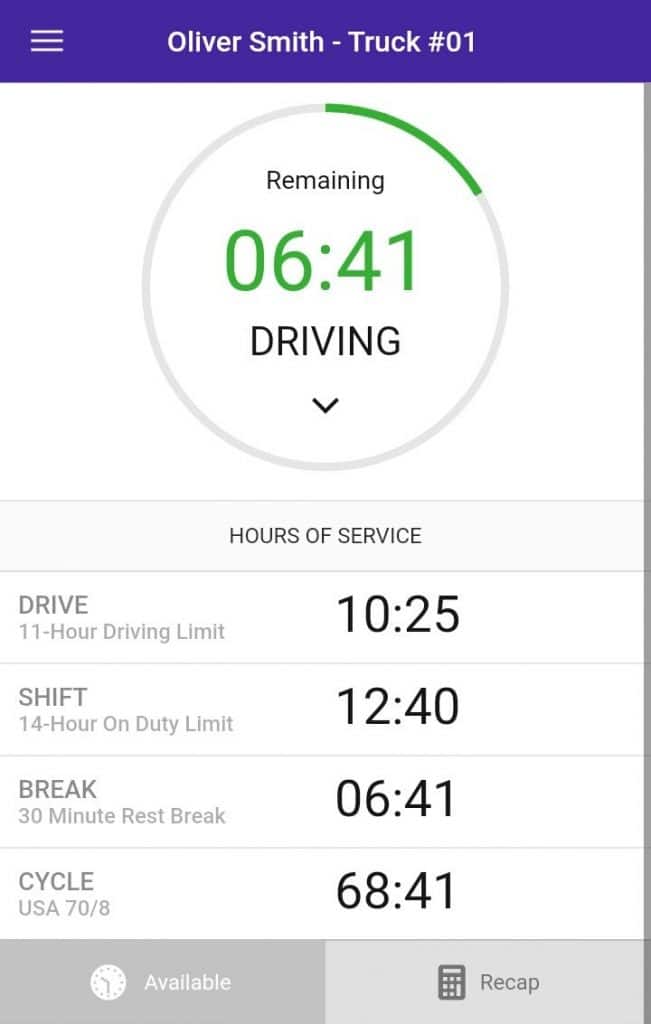 Complicated Systems
Elogs devices should make everyone's life a little easier. In the back office, maintaining records should require just a few clicks of the mouse. When office staff complain that it takes just as long or longer to perform basic tasks, it is time for you to move onto another solution. Trucking companies should find it easier than ever to run reports and calculate their bottom line using this new software.
Similarly, truck drivers must also find the logging devices easy to use and intuitive. It may require an initial adjustment period, but it is time to switch if your company continues to hear prolonged complaints. Drivers who hate the technology they are confronted with will find themselves unhappy in their position at your company.
Lack of Transparency in Pricing
How much does that device really cost? Some companies find that they are hit with major hidden fees once they sign on the dotted line. ELDs that are advertised at ultra-low prices often make up for that in hidden fees. Trucking companies may be hit with additional fees for training, customer service support, and more. Make sure to go over every fee in great detail with each potential company before making a final decision.
New Providers
All trucking companies should be aware of how long their solution provider has been in business. Many companies did not start popping up until after the new regulations were announced. They developed a quick solution that might not hold up to customers' expectations since ELDs involve highly complex technology. Instead of going with the latest and greatest company, consider finding a well-established and trusted solution provider to help you stay compliant with the ELD mandate.
Contact HOS247 Today
Finding the right solution provider for your trucking company is an important decision that must be made as soon as possible. As the new regulations go into effect just a few short months from now, every trucking company must decide which electronic logging device will meet their needs and sustain their company for the future.
When the time comes to reach out for an e-log solution provider that would better suit your business, consider contacting HOS247 for more information. Our multilingual customer service team is dedicated to assisting you. There is no risk at all for companies that want to try our system. We are so confident that you will love our solution in the first two weeks that we offer you a hassle-free return. Give us a call today to talk about what HOS247 can offer your business!
"Awesome. Easy to install and use. Top notch customer service! I recommend it to everyone."


"Great company to deal with. The support team is very responsive and competent. They provided a great deal of education for our company."

"Customer service is great. They helped me to set up everything and showed how to edit my logs. Thank you."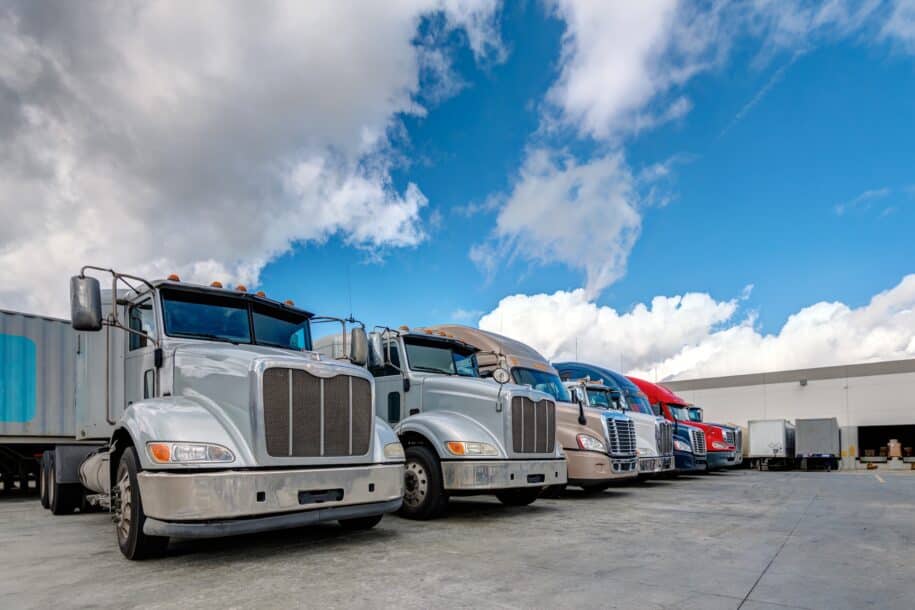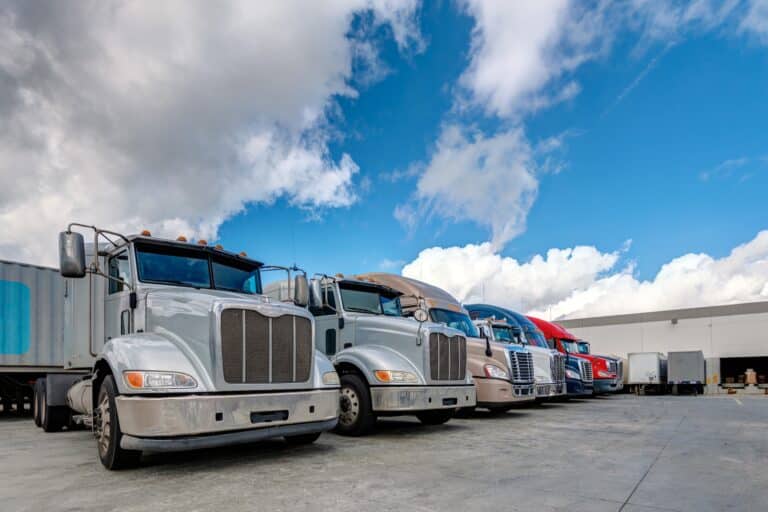 Fleet Management Systems & Features
Fleet management systems in Canada provide real-time visibility into trucking operations, enabling managers to streamline their tasks and find areas of opportunity to increase profitability. From handling drivers' schedules to maintaining vehicles, managing a transportation enterprise is challenging. However, technological
Read More »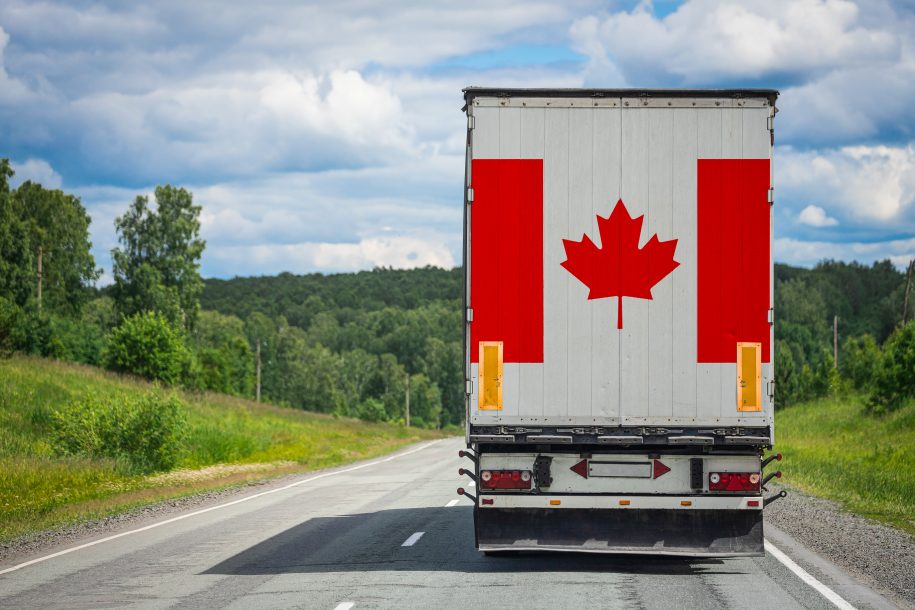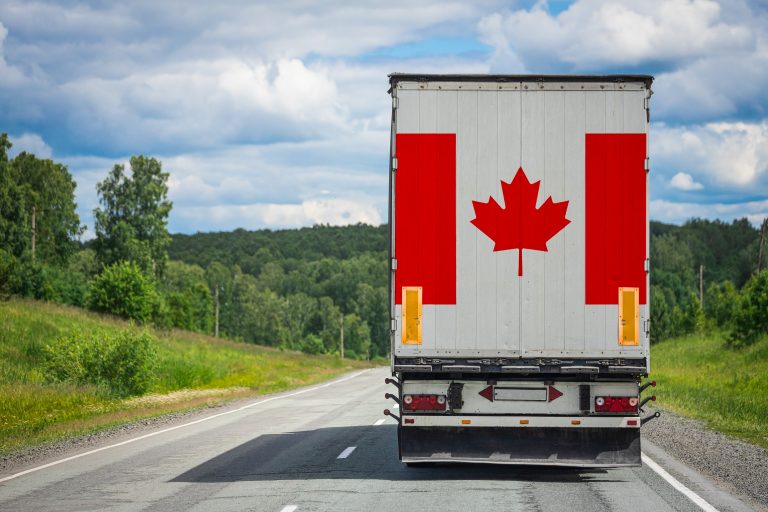 ELD Mandate Updates
The Canadian elog mandate aims to increase accountability and safety in the trucking industry. Accidents and the vast amount of administration from paperwork cost the industry billions of dollars, creating a significant economic problem for the sector. On 13th June
Read More »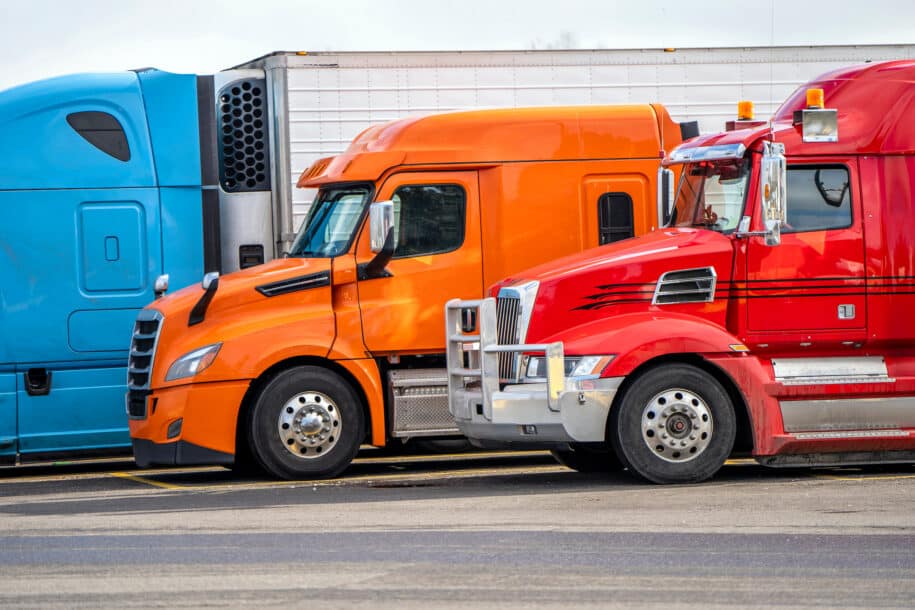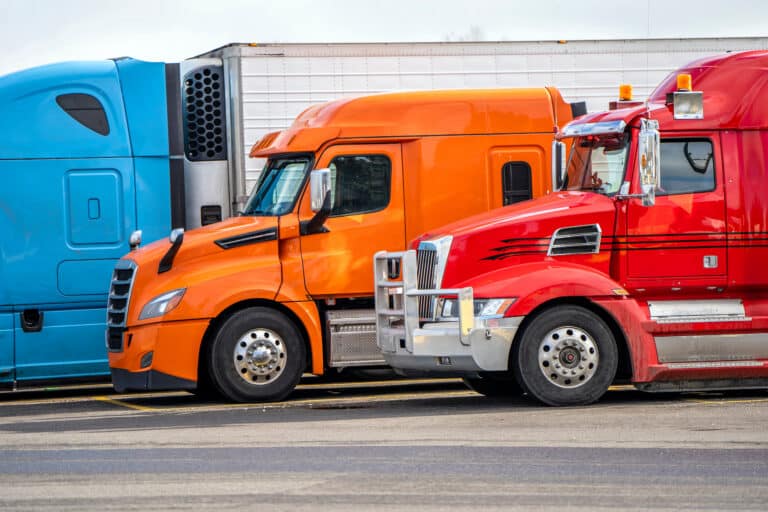 GPS Fleet Tracking Tips in Canada
The data collected by fleet GPS tracking devices can be used to optimize processes, reduce costs and increase driver safety, improving the business's bottom line. That said, there's no doubt that using a fleet vehicle tracking device is a worthwhile
Read More »