The electronic logbook mandate issued by Transport Canada is now in effect and will be fully enforced by January 1, 2023. This means that carriers and owner-operations must comply with the HOS rules according to the regulations by that date to avoid fines and delays. In order to keep their operations well supported, businesses working with different elog providers may decide to take the progressive enforcement period to try different solutions and purchase a more reliable alternative if necessary. 
HOS247 is a top-rated ELD system for truckers with quality hardware and user-friendly software. HOS247 logbook provides an efficient, cost-effective, end-to-end solution for trucking fleets. 
Features of the HOS247 Electronic Logbook
HOS247 is a top provider of electronic logbooks for truck drivers and fleet managers. The HOS247 elog has been tried and tested extensively, integrates 4G and is compliant with Transport Canada's rules and regulations. 
Here are some key features of HOS247:
Manage logs and DVIRs. Drivers can access and manage logs and DVIRs on the road. 
On-board technical support. Fleet managers receive real-time notifications so they can reach vehicle drivers on-road over the phone to provide assistance. This way, compliance issues are resolved faster. Our staff is available every day of the week and in four languages (English, Spanish, Russian, and Polish) to extend our outreach and improve our coverage.
High-quality hardware. Our hardware option is durable and ensures a stable Bluetooth connection with your smartphone or tablet to keep records accurate and updated.
Real-time GPS tracking. HOS247 electronic daily logbook devices have a real-time GPS tracking feature. This reduces idle time and enables faster dispatch. The system records HOS based on engine start-up and stop. It also provides the real-time location of the vehicle from the job site. This helps fleet managers to assign jobs and dispatch shipments faster.

User-friendly elog. The team at HOS247 designed electronic logbooks for drivers to install and start using within minutes. Features are all pre-programmed so the software is ready for use immediately after installation.
Android and iOS compatibility. The app can be operated through smartphones or tablets via an elog app. This app supports both Android and IOS. It can access ECM data of a truck via Bluetooth or USB. 
Flexible plans. HOS247 offers flexible plans that can be scaled up or down to suit the requirements of individual owners as well as fleet companies. 
No-contracts. We do not require lock-in contracts for owner-operators or fleets. Clients can easily cancel the service if they are not satisfied for any reason.
Two-week trial. A 14-day trial period is offered with a hassle-free return and refund if you so choose. This trial period allows customers to use the product and get to know it before they make their final decision.
Transport Canada ELD Mandate
The ELD mandate in Canada applies to commercial vehicle drivers keeping RODS. The logbook must meet the requirements and be mounted in a fixed and visible position during operations. Motor carriers must make sure drivers record all information associated with their record of duty status as their duty status changes, on a daily basis and in accordance with the current regulations and technical standard.
Drivers operating commercial vehicles equipped with an ELD must keep an information pack with a series of documents with updated versions:
User manual. Provides assistance on how to use the electronic logbook.
Instruction sheet 1. Description of data transfer mechanisms supported by the ELD and steps to generate and transfer data regarding driver's HOS for inspections.
Instruction sheet 2. Instructions for the driver in the event that the ELD malfunctions.
Spare paper records of duty status. To allow the driver to record the information required under section 82 for at least 15 days.
How to Verify an Electronic Logbook Device
ELD system hardware and software components are to be tested and certified by a third-party that has been accredited by the Minister of Transport. These certification authorities have achieved accreditation and are authorized for testing and certification of ELDs. Providers in the industry may establish contact with any of them and schedule the process for their product to be tested and certified.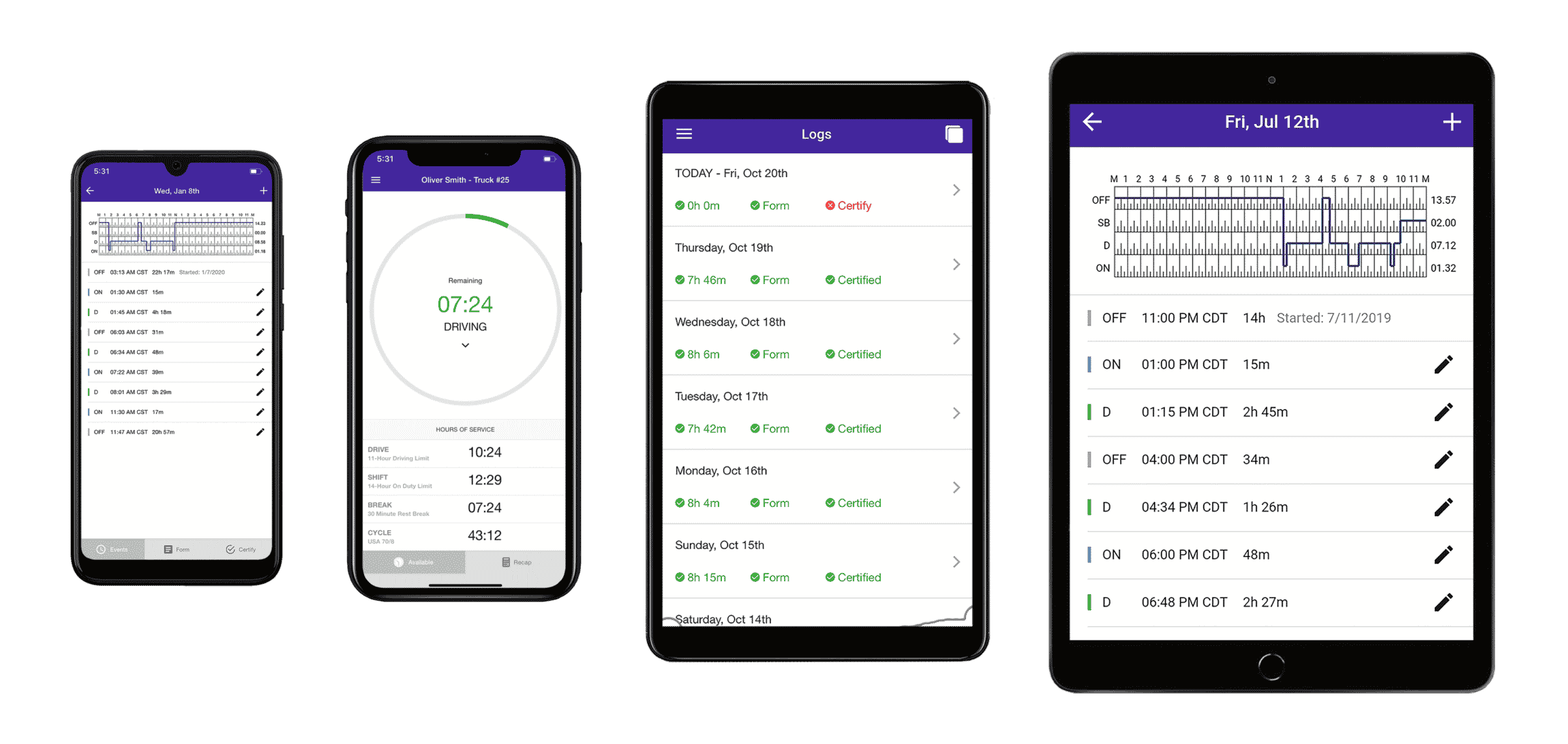 Exemptions to ELD Mandate
All things considered, there are a number of situations in which truck drivers may forego the mandate. The following conditions allow for exemption of this regulation: 
Vehicles with a permit. Some vehicles operated by a motor carrier under a permit may forego this rule.
Act issued exemptions. The rule does not apply to vehicles from motor carriers operating under an exemption in the Act.
Rental agreements. Vehicles under a rental agreement under 30 days without extensions or renewals of the same vehicle. 
Vehicle manufacturing date. Vehicles manufactured before the year 2000.
Aside from the above, carriers may also be exempted from the mandate only if all of these conditions apply:
Short distances. When a commercial vehicle is only driven within a radius of 160 km of the home terminal.
Return to home terminal on a daily basis. When drivers return to the home terminal each day to begin a minimum of 8 consecutive hours of off-duty time.
RODS are compliant without the ELD. Carriers are exempt if they keep accurate and legible daily records showing the cycle and on-duty times drivers follow and keep them together with their supporting documents for a minimum period of 6 months thereafter.
Benefits of Choosing HOS247 ELDs
HOS247 is a top-rated supplier of ELDs in Canada and the US. We have a large base of trusted customers who rely on us for compliance and fleet management. HOS247 has achieved this position by offering some exclusive features and benefits with our solutions. Here are some of the important reasons to choose HOS247 logbooks:
Variety of options. HOS247 offers a range of options to suit the needs of owner-operators and fleet companies alike. We provide hardware and software elements to build up a complete automated fleet management system.
Real-time GPS. GPS tracking enhances vehicle security, reduces fleet management costs, and helps increase fleet efficiency and employee productivity. 
Faster dispatch. Identifying the location of every truck and each drivers' remaining hours aids fleet managers to assign loads more efficiently and monitor the status of the loads. This helps achieve faster dispatch and more accurate ETA reports by reducing human labor and margin for error.
Top-rated customer support. HOS247 provides active support 7 days a week to guide customers on the use of the ELD system. We have an active team supporting multilingual communication with clients to help them make the most out of the electronic logbook devices.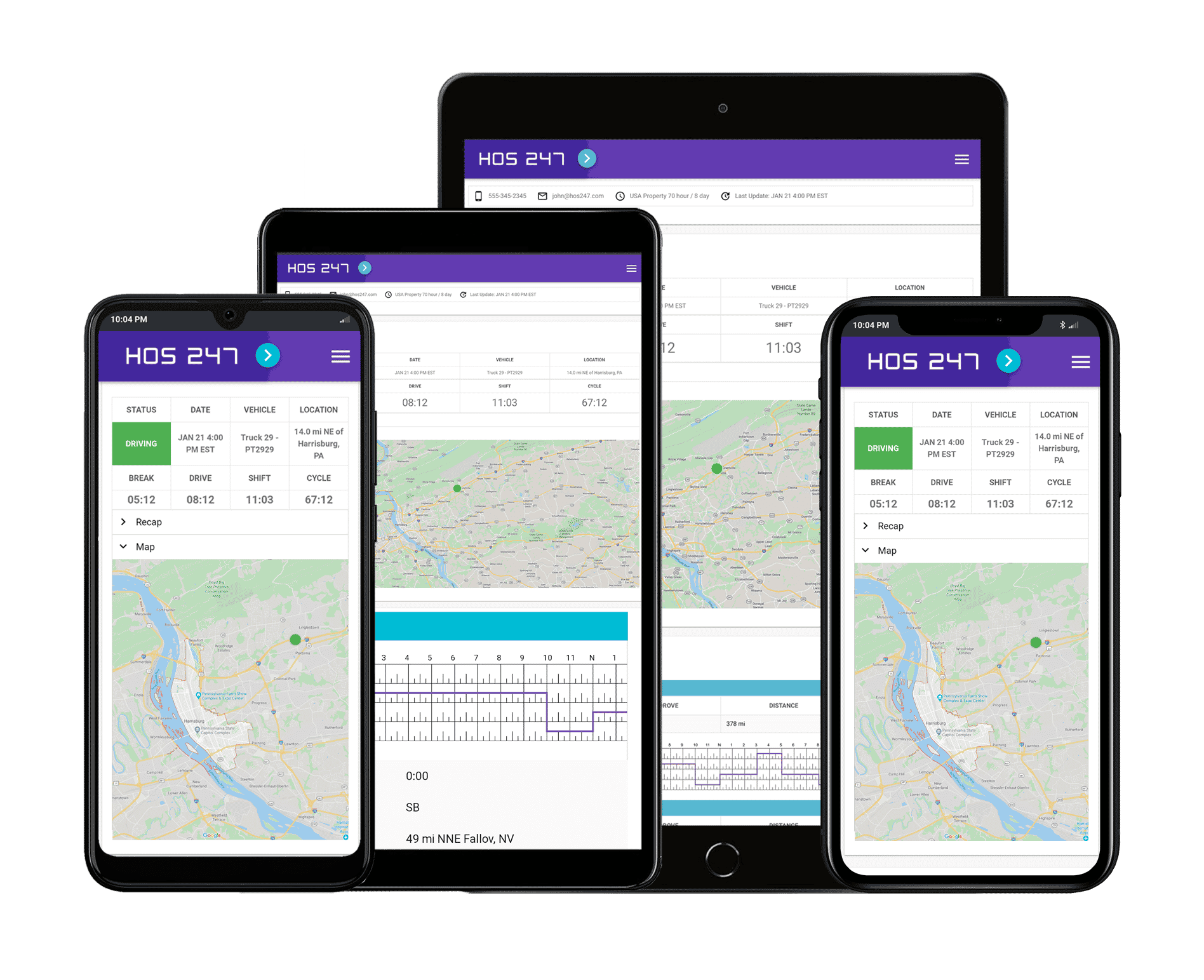 HOS247 is a trusted provider in the United States and Canada. We provide reliable elog and fleet management services to individual owners and carrier companies. HOS247  has proven to be a safe and effective way to stay compliant. HOS247 logbooks have been increasing profits for clients as a complete end-to-end solution for fleet management and ELD compliance.
"Awesome. Easy to install and use. Top notch customer service! I recommend it to everyone."


"Great company to deal with. The support team is very responsive and competent. They provided a great deal of education for our company."

"Customer service is great. They helped me to set up everything and showed how to edit my logs. Thank you."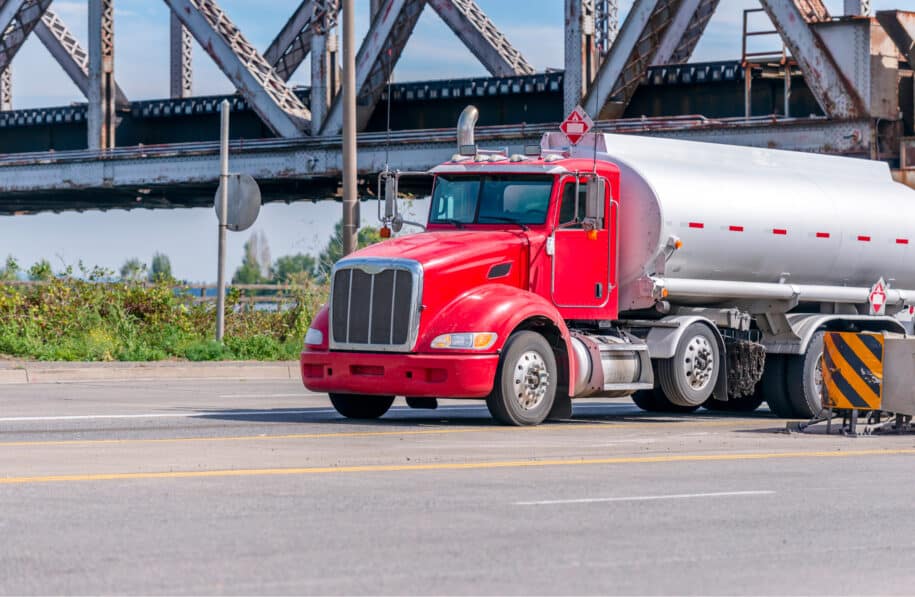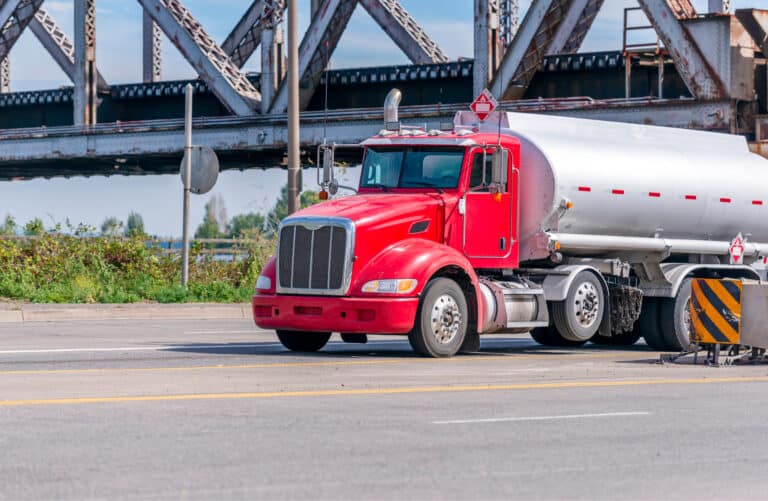 ELD Reviews
The main requirement for any electronic logging device is compliance with Transport Canada's ELD mandate. However, there are many other factors that turn out to be crucial when looking for a reliable provider. In this article, we discuss some red
Read More »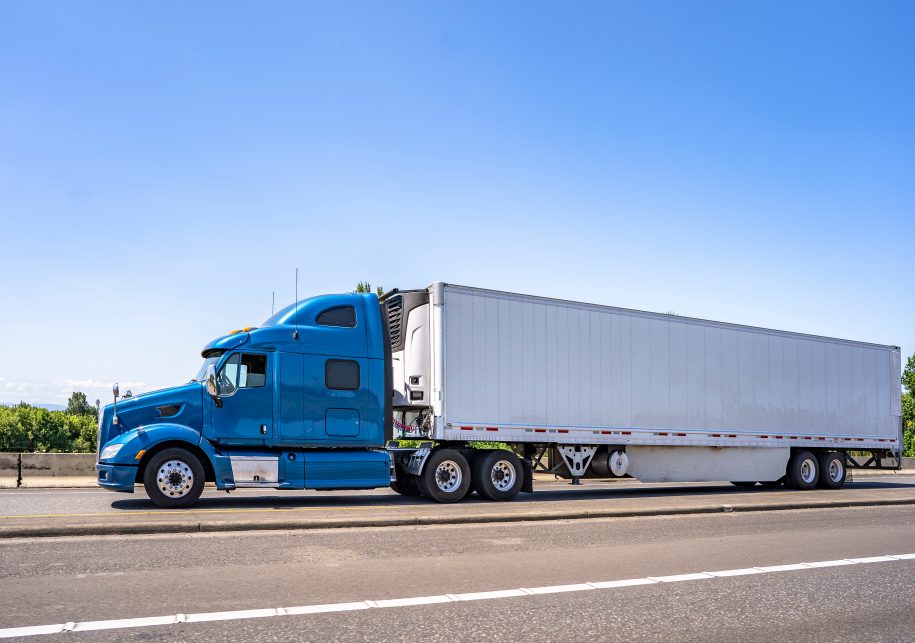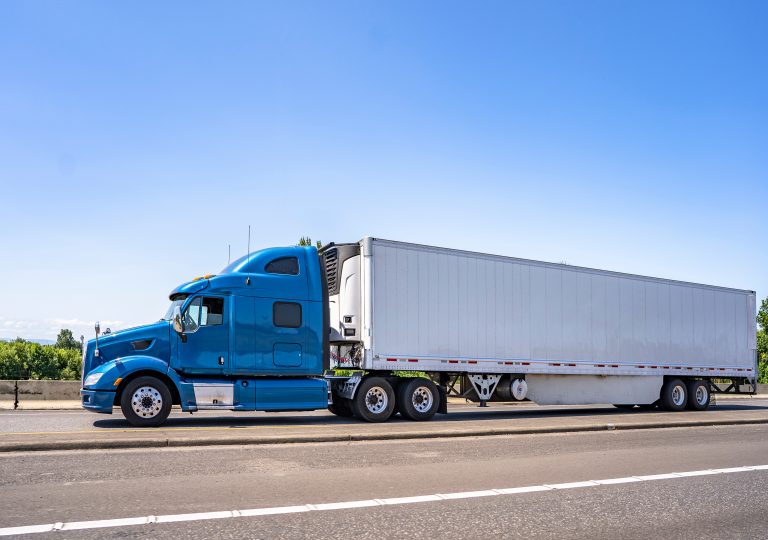 ELD Services & Devices
Records of duty status may be recorded on paper logs or using an electronic logging device on a document called a driver log book. According to the regulations established by Transport Canada, commercial motor vehicle drivers will now have to
Read More »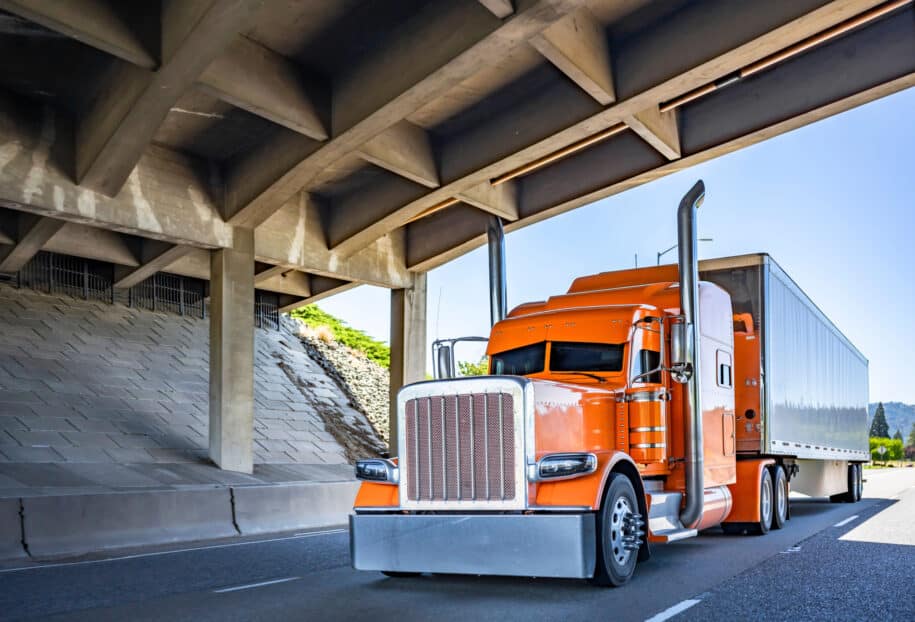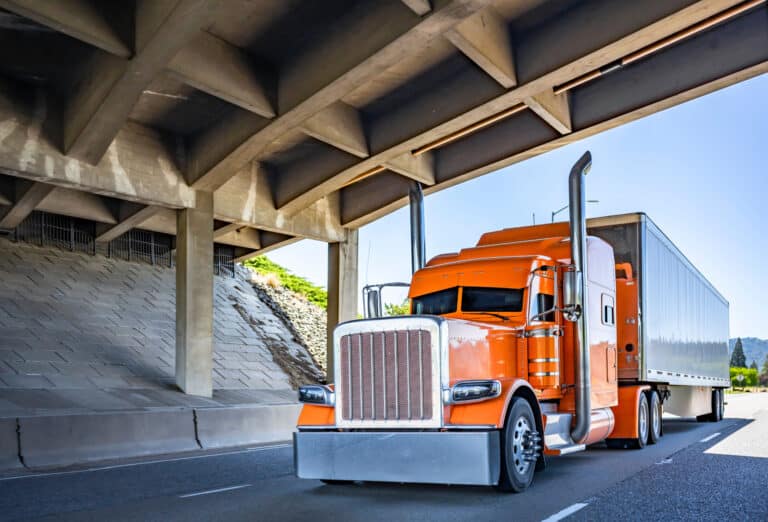 GPS Fleet Tracking Tips in Canada
If you want to streamline your fleet management processes, it's crucial to ask yourself: What is fleet tracking and how can it make a difference for my business? GPS fleet tracking is a digital solution that empowers truckers to monitor
Read More »