When choosing an ELD for your business in Canada, it's important to remember that user-friendly software is as crucial for compliance with the ELD law as dependable hardware. The truck driver log app on the driver's phone or tablet displays the HOS data collected by the device that is directly connected to the engine control module. A straightforward interface smoothens drivers' work, facilitating the process of managing logs and creating inspection reports.
For optimal usage, a reliable electronic driver logs app should be easy to use and must be compatible with different operating systems for driver convenience. In this article, we will touch upon the benefits of a quality ELD, discuss such problematic issues as editing logs via truck driver log apps, and examine additional features to optimize your workflows. But to help you understand what characteristics to pay attention to while picking an electronic logging device, let's start with the red flags.
Red Flags to Avoid When Choosing an ELD
When it comes to ELD technology, many scenarios can turn customer experience into a nightmare. The most common one is related to compliance issues: if your electronic logbook is unreliable and malfunctions, it may result in downtime and expensive penalties. However, besides the most obvious red flags, smaller problems may considerably affect the quality of service and slow down the productivity of your business operations. These signs might mean you would be better off with a different provider:  
Inaccessible customer support. Many providers use machines instead of real people for technical assistance, making customers wait on the phone for hours and making it more difficult to solve a problem. Other support services lack knowledgeable staff that can effectively help clients troubleshoot or clarify doubts related to ELD compliance. Customer support may be as important as a quality elog; choose a provider that offers expert tech support seven days a week. You might want to try giving them a call and making sure you can get through.
The app is not intuitive. It's not unusual for truck driver log apps to complicate the process of managing hours of service rather than making it easier for drivers. A friendly interface is a small detail that considerably influences the success of operations. If drivers don't understand how to use an electronic driver log app, it will take much longer to accomplish simple tasks or they might resist using it altogether, which may lead to downtime. Ensure that your provider offers software that is easy to understand and navigate.
Drivers don't like the solution. Reasons can be different—complicated software, unreliable customer service, or problems with installation and use—but the result will be the same: if drivers don't like the electronic logbook, it will be an obstacle for them to do their job right. Make sure to listen to your staff's opinions to determine if that particular elog works for your business.
Pricing is not transparent. Reliable providers don't need to entice customers with false promises. Extra-affordable solutions can often be a red flag as they hide additional fees for basic services that clients expect to be included in the package: activation, installation, training, etc. If your provider is not being honest from the beginning, you would probably be better off with a different company.
A provider is new to the market. New doesn't always mean bad, but when dealing with ELD compliance, you want to ensure that your provider is experienced, knowledgeable, and supports Canadian HOS rules and exceptions.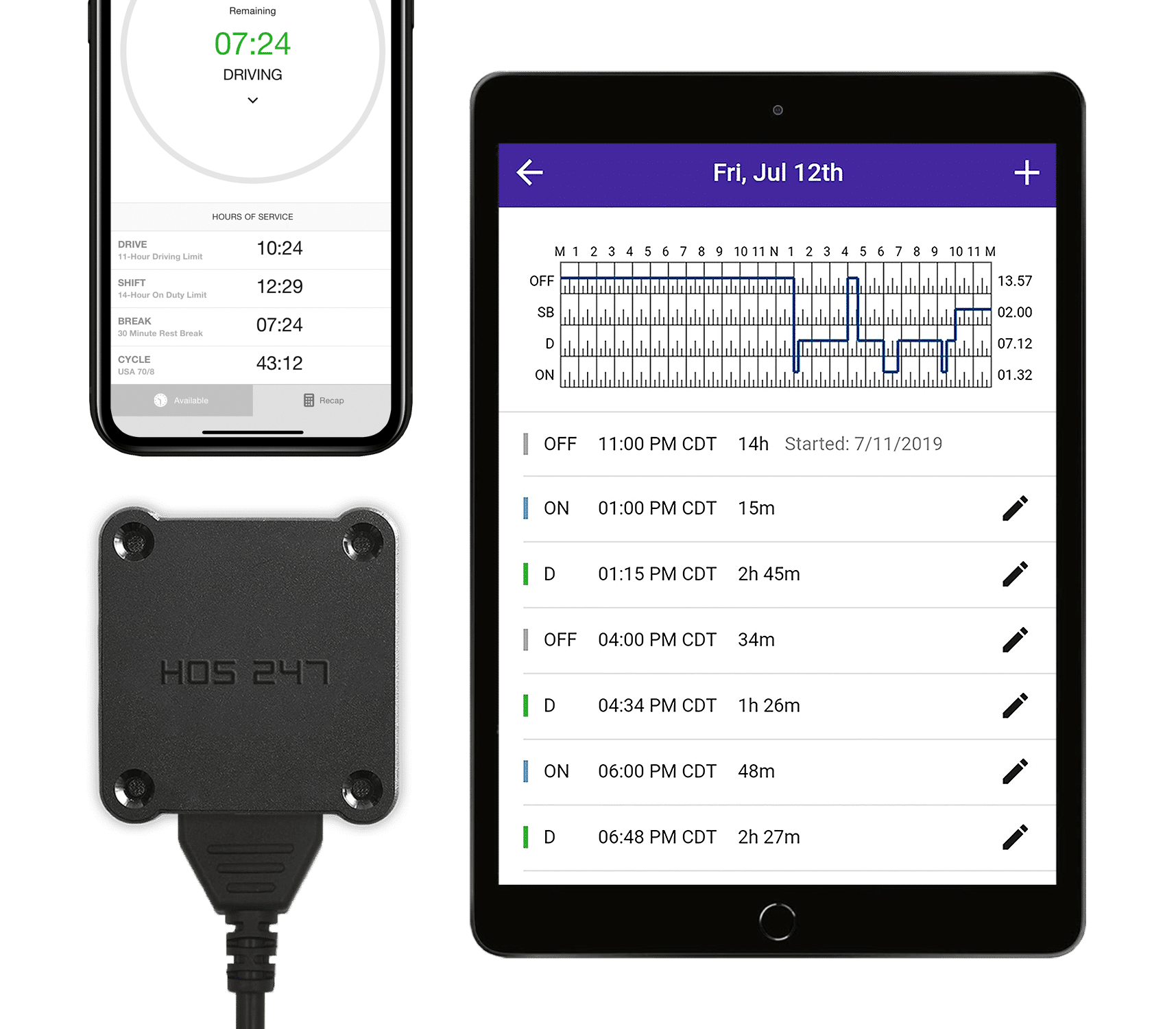 HOS247 Offers a Top-Rated Truck Driver Log App
HOS247 is an experienced ELD provider with top ratings from truckers.  Proven to be reliable and efficient, the HOS247 truck driver log app has earned the trust of drivers and fleet managers, as shown in HOS247 ELD reviews from actual users on the Apple App Store and Google Play Store. Our electronic driver log app supports all Canadian HOS rules and exceptions and the electronic logging system offers the following benefits:
User-friendly software. The HOS247 truck driver log app was designed with drivers in mind. It allows operators to update their driving status, access their HOS records, and create vehicle inspection reports in a few clicks. At the same time, fleet managers can access the ELD data through our web-based portal.
Compatibility with multiple devices. With the HOS247 electronic driver logs app, motor carriers no longer need to face the dilemma of choosing between operating systems. The HOS247 DOT log app easily pairs up with Android and iOS smartphones and tablets so drivers can use their preferred device.
Vehicle compatibility. For owners of fleets that contain different types of trucks, finding a system that runs smoothly in every vehicle class is important. HOS247 devices are compatible with most light-, medium-, and heavy-duty vehicles.
Easy installation. HOS247 hardware and software can be installed in minutes by the carrier's staff without the need for a technician or additional costs, saving our customers time and money.
Additional features. Besides maximum compliance with the ELD law, the HOS247 truck driver log app provides extra features such as GPS tracking and IFTA calculations to help optimize fuel consumption, facilitate tax paperwork and carry out timely vehicle maintenance, boosting overall productivity. 
Efficient technical support. Our system is backed up by top-rated customer support available every day of the week. HOS247 clients appreciate the reliability and friendliness of our professional reps, who speak English, Russian, Spanish, and Polish. HOS247 callback policy guarantees that we will get back to you immediately if the call drops.
No contracts. We offer a flexible system of subscriptions that can be easily upgraded or downgraded to suit the needs of our customers, since we do not have lock down periods. HOS247 customers stay because of the quality of our service.
Can Truck Driver Log App Records Be Edited?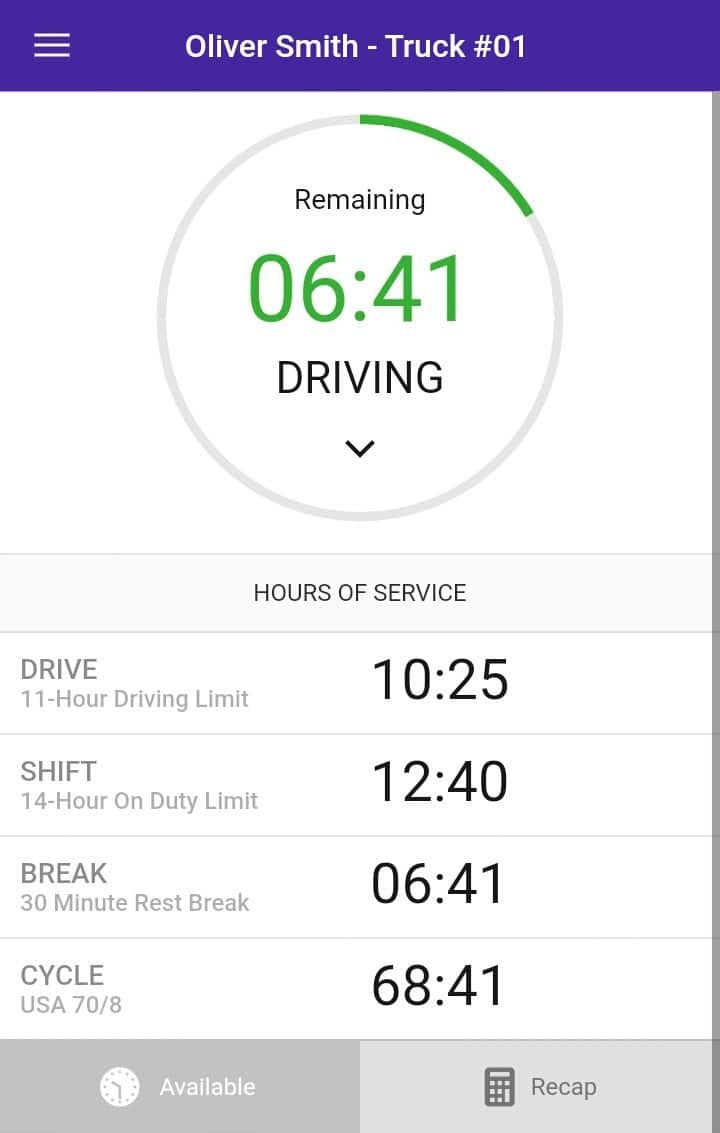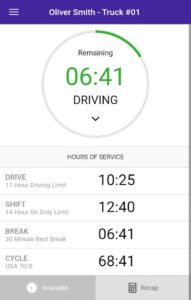 Drivers or authorized personnel are allowed to edit records in case of missing or incorrect information in strict accordance with the guidelines. The edit must be accompanied by an annotation, a note describing the reason the change was needed. After making a change, the driver has to review it, certify that it's accurate, and resubmit their ELD log. Changes made by supervisors are not accepted until the operator confirms them with their signature.
This certification process intends, in part, to protect drivers from unilateral changes. However, if the driver is unavailable or chooses not to recertify the record, it must also be reflected in the document. The original ELD records are not overwritten even when legal edits and annotations are made. If the driver needs to access the records, they can request it from the motor carrier within a six-month period. 
An important note: driving time cannot be edited or changed to non-driving time.
Additional Log App Features to Improve Operations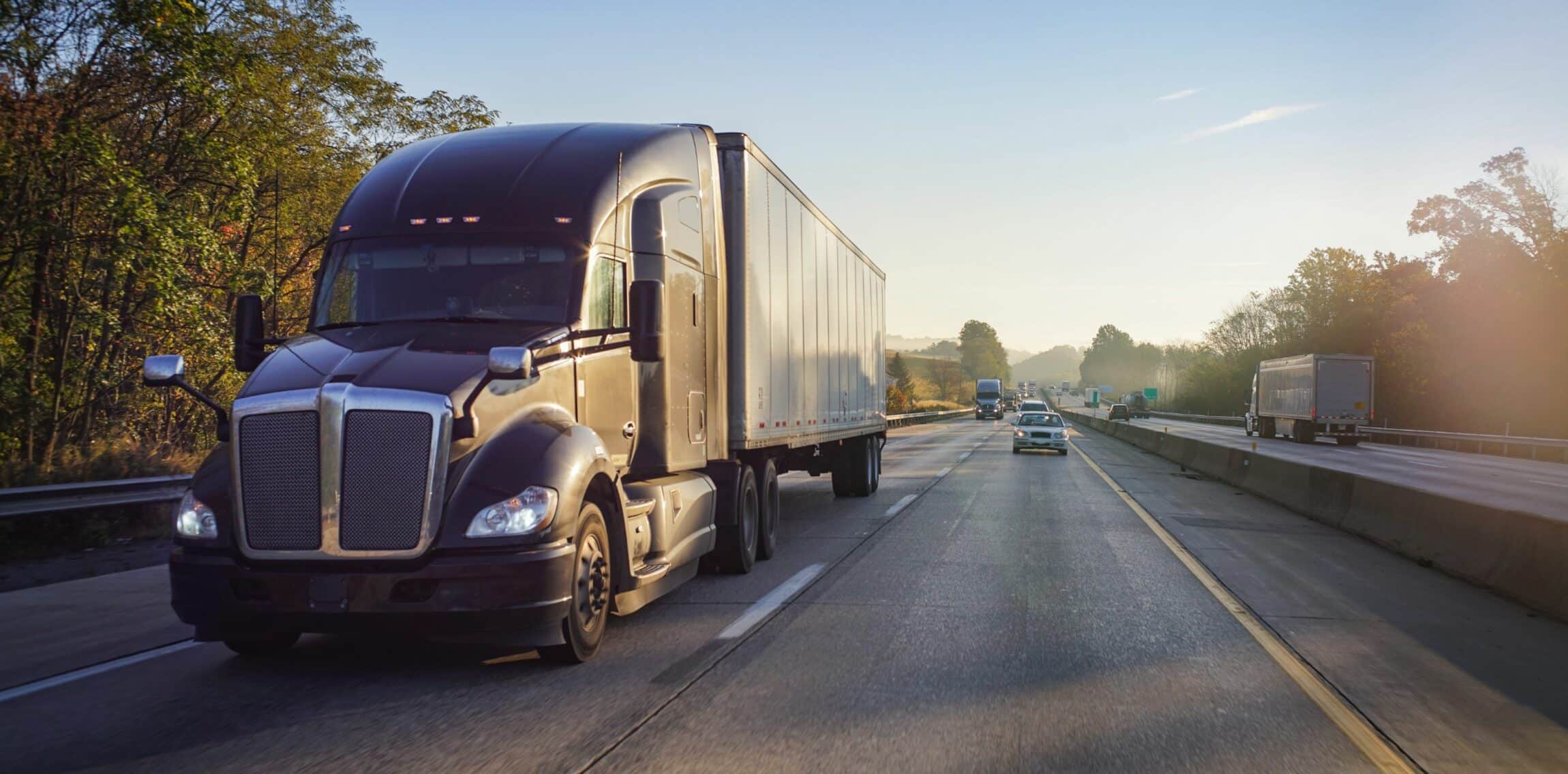 Even though truck driver log apps' primary goal is to comply with the ELD mandate, HOS247 offers extra features that help improve fleet management and operations with no need for additional hardware:
Real-time GPS tracking. If your goal is to gain complete visibility of a fleet and ensure vehicle and driver security, a reliable GPS is what you are looking for. This feature allows the motor carrier's staff to facilitate dispatch and improve customer service by sharing vehicle locations in real time. Some GPS devices can be concealed in the truck for security reasons: they notify the fleet manager's office if the truck is driven to an unauthorized location, preventing theft or helping to track and recover stolen assets.
IFTA calculations. This feature helps facilitate paperwork related to IFTA fuel tax reporting by tracking the distance a vehicle travels in each jurisdiction. IFTA automated calculations help to reduce audit risk and human error. 
Vehicle maintenance. Timely vehicle maintenance helps prolong vehicles' useful lives and cut repair expenses by tracking and scheduling maintenance events based on distance and hours of usage. It also keeps a record of past service history and mechanical defects reported by drivers through DVIRs. 
Fault code detection. When the system discovers a malfunction, it generates a specific trouble code and notifies the driver and fleet manager so they can make timely decisions. 
Idling reporting. Idling can result in considerable fuel expenses due to wastage. Monitoring this behavior means motor carriers can control and correct idling, significantly reducing fuel consumption.
A leading ELD provider, HOS247 offers an efficient fleet management solution, providing motor carriers with all the necessary tools to make their businesses thrive. Ensure your compliance with the ELD law, optimize your fleet operations and reduce costs with HOS247.
"Awesome. Easy to install and use. Top notch customer service! I recommend it to everyone."


"Great company to deal with. The support team is very responsive and competent. They provided a great deal of education for our company."

"Customer service is great. They helped me to set up everything and showed how to edit my logs. Thank you."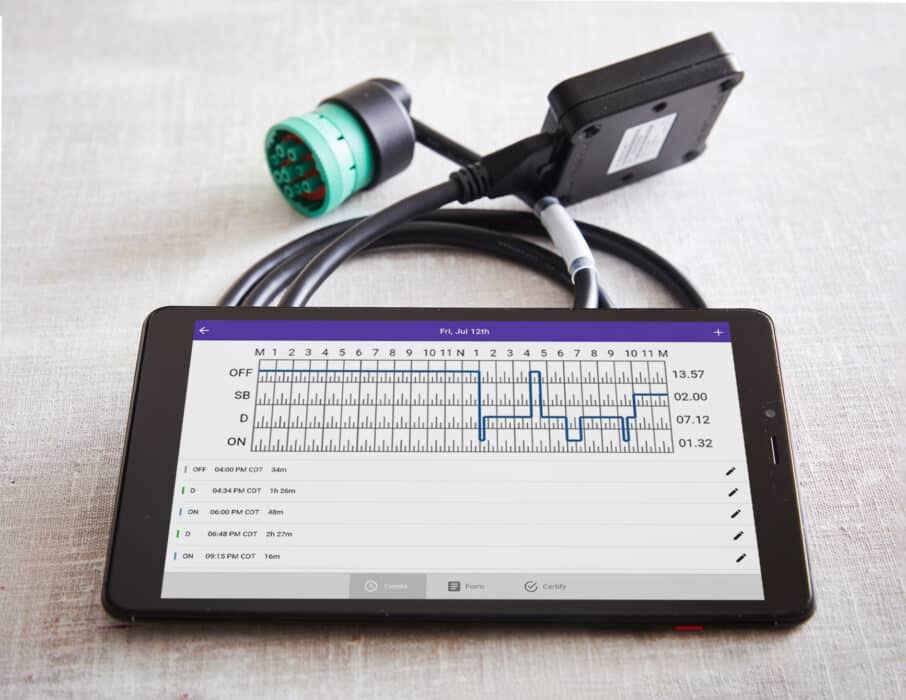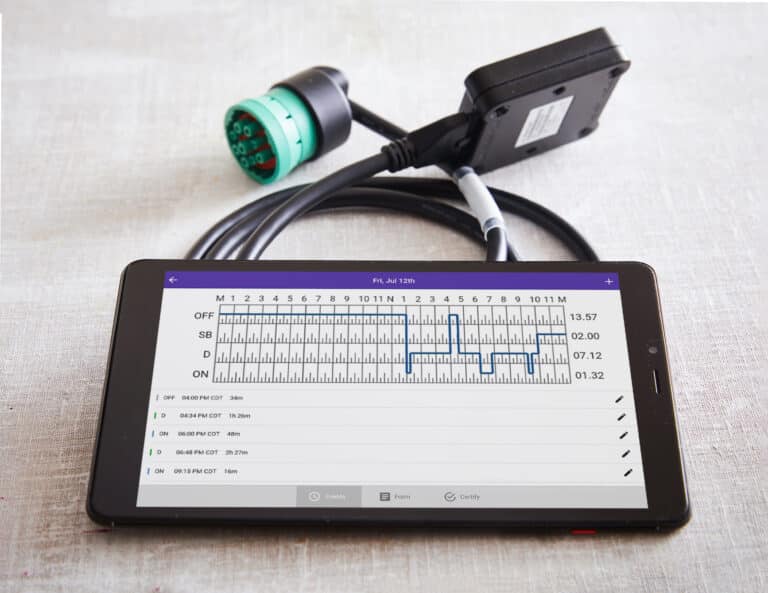 ELD Services & Devices
Transport Canada requires electronic logging devices to be connected to an engine directly. This allows the ELD to record a driver's hours-of-service (HOS) and records of duty status (RODS) information automatically. Since an ELD app itself cannot do that job,
Read More »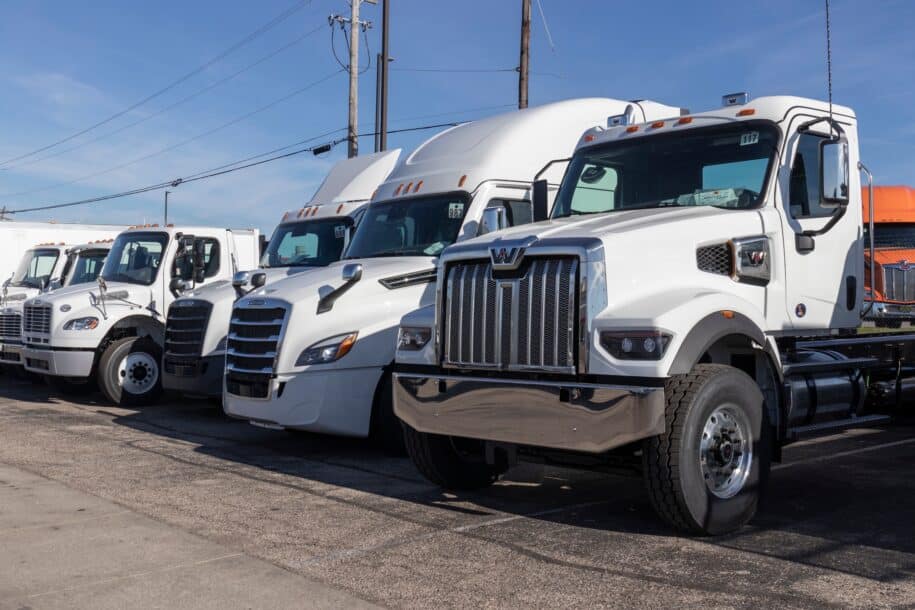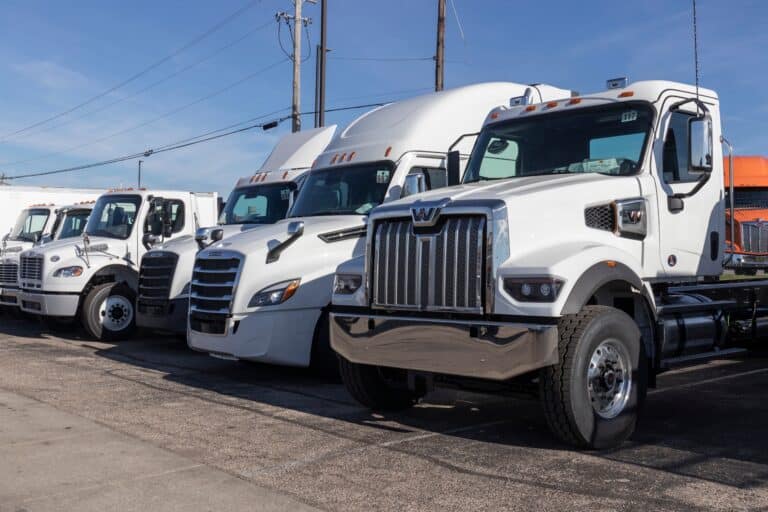 GPS Fleet Tracking Tips in Canada
Are you looking for an effective way to reduce fuel and operational costs, improve driver safety, increase productivity and meet federal and provincial compliance rules? GPS tracking for fleet trucks is an excellent solution for you. GPS tracking is an
Read More »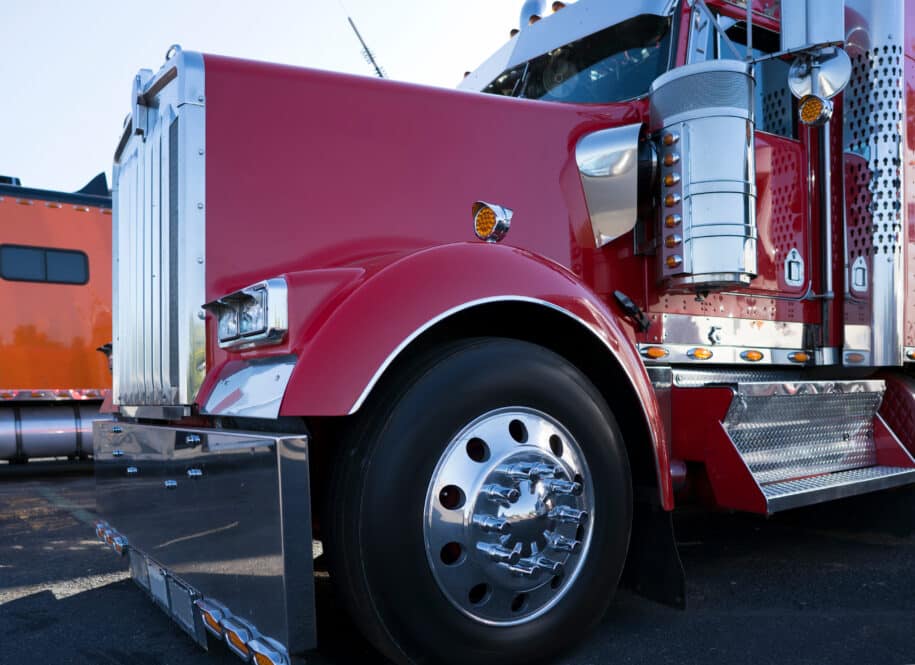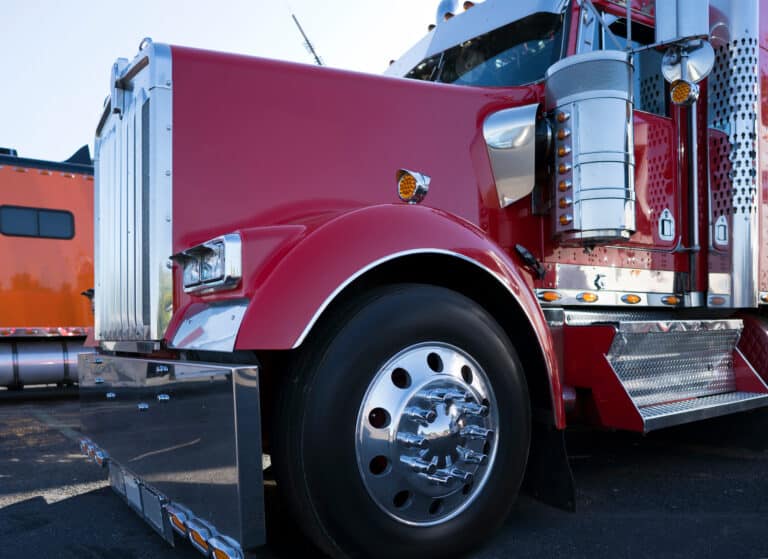 ELD Services & Devices
The ELD electronic logging device will become an essential tool for trucking professionals when Transport Canada's mandate is fully enforced. This legislation is aimed at commercial vehicle drivers who operate under HOS rules and are required to keep records of
Read More »