Electronic Logbooks are mandated by the DOT and FMCSA. Carries and owner-operations must comply with the HOS compliance rules or risk fines and delays. In an effort to avoid these problems transportation companies may be paying more than they should for solutions. Many providers are offering electronic logbook devices (ELD) with just basic features at higher than market rate. 
Businesses working on these ELDs may be required to purchase another set of devices to completely support the operation of their fleet. This is where HOS247 steps in to offer top-rated software and hardware for truck drivers. HOS247 ELD provides an end-to-end solution for the trucking fleet that is efficient and cost-effective.
Features of HOS247 Electronic logbook
HOS247 is one of the top providers of electronic logbooks for truck drivers and fleet managers. The ELDs are DOT compliant and 4G integrated. The solution is FMCSA-certified and comes with a reliable hardware to control the entire fleet management operations with one device. 
Here are the key features of HOS24:
#1. Manage/ Edit Logs and DVIRs: HOS247 allows drivers to access and manage logs and DVIRs on the road. It also allows companies to manage driver logs and vehicle reports while the driver is on the road.
#2. On-board Driver Support: Fleet managers can reach vehicle drivers on-road over the phone to provide necessary training during vehicle break-down situations. It also enables on-road driver support to resolve compliance issues faster. The system tracks vehicle diagnostics to alert the driver in case a fault is detected and also notifies the company on the status of the fault.
#3. Real-time GPS Tracking: HOS247 electronic daily logbook devices have a built-in real-time GPS to track truck locations. This reduces idling time and enables faster dispatch. The system records HOS based on engine start-up and stop. It also provides the real-time location of the vehicle from the job site. This helps fleet managers to assign jobs faster and also prevents usage of the vehicle in unauthorized areas.

#4. Electronic mileage logbook: All the ELDs provided by HOS247 automatically records vehicle mileage for IFTA calculations. This IFTA report prevents the risk of human errors and reduces audit risk by DOT.
#5. User-friendly operation: HOS247 team designed electronic logbooks for drivers to install and start using within minutes. All the features are pre-programmed so the software is ready immediately after installation.
#6. Electronic logbook App: The app can be operated through smartphones or tablets via an elog app. This app supports both Android and IOS. It can access ECM data of a truck via Bluetooth or USB.
#7. FMCSA-approved: HOS247 is the FMCSA certified ELD provider which means all HOS247 solutions are FMCSA compliant. This is the best way to prevent DOT violations and avoid expensive penalties. 
#8. 4G Network-enabled (Optional): HOS247 ELDs operate on a 4G network. 3G Network will soon be obsolete as network carriers are switching to 4G/LTE and pushing fleets to use 4G supported trackers. Also, the 4G network is faster than 3G. It provides instant on-board access to manage overall fleet communications between vehicle drivers and fleet managers.
#9. Flexible plans: HOS247 offers flexible plans to suit the requirement of individual owners as well as fleet companies. The company provides support to manage the operation of vehicles that can range from 1 to over 500.  
#10. No-contracts: HOS247 does not require lock-in contracts for both individual owner-operators and fleets. Clients can easily cancel the service if they are not satisfied for any reason.
#11. 14-Day Trial: HOS247 offers a 14-day trial period with hassle-free returns. This 14-day trial period allows customers to use the product before they make their final decision.
 #12. Dedicated support team: HOS247 has a multilingual support team to help customers. Each service is backed by a dedicated manager who supports the client in managing the logs. The support team can be accessed over a call or via the email 7 days a week.
Criteria of FMCSA ELD Mandate
After the ELD mandate was issued by DOT, there have been a lot of speculations as to what carriers it applies to. Primarily it applies to commercial vehicle drivers who keep RODS. The mandate on using an FMCSA-approved ELD comes under HOS regulations. However, certain criteria determine if the commercial vehicle or the driver comes under the regulations of the ELD mandate. 
Here are the criteria:
If the vehicle weighs 10,001 pounds and above.
If the commercial vehicle has a gross weight or gross combination weight rating of 10,001 pounds and above.
If the vehicle is used without compensation to transfer 16 or more people including the driver.
If the vehicle is used for compensation to transfer 9 or more people including the driver.
If the vehicle is used to transport hazardous materials in quantities that requires a placard.
Ways to verify a registered Electronic logbook device
As soon as the electronic daily logbook rules were issued by FMCSA, the market was crowded with ELD providers. The fact is, not all ELDs are FMCSA registered. Buying the wrong solution will not keep a company compliant. FMCSA has declared that it is the responsibility of the carrier companies and vehicle drivers to verify an ELD before purchasing it. To avoid the pitfall of non-registered ELDs, here are few ways a buyer can verify the registration of an EDL.
Check with the list provided by FMCSA: FMCSA has published a registered and revocation list of ELDs on their portal. Fleet companies or vehicle owners should check if the device is listed on the FMCSA website before purchasing it.  
Follow FMCSA notifications: FMCSA updates the list of registered and revoked devices periodically. It notifies the registered members of the website through a notification process if an ELD is removed from the list. 
Purchase from a registered ELD manufacturer: Some ELD manufacturers like HOS247 are registered providers of FMCSA. This means all the products of HOS247 are FMCSA-certified.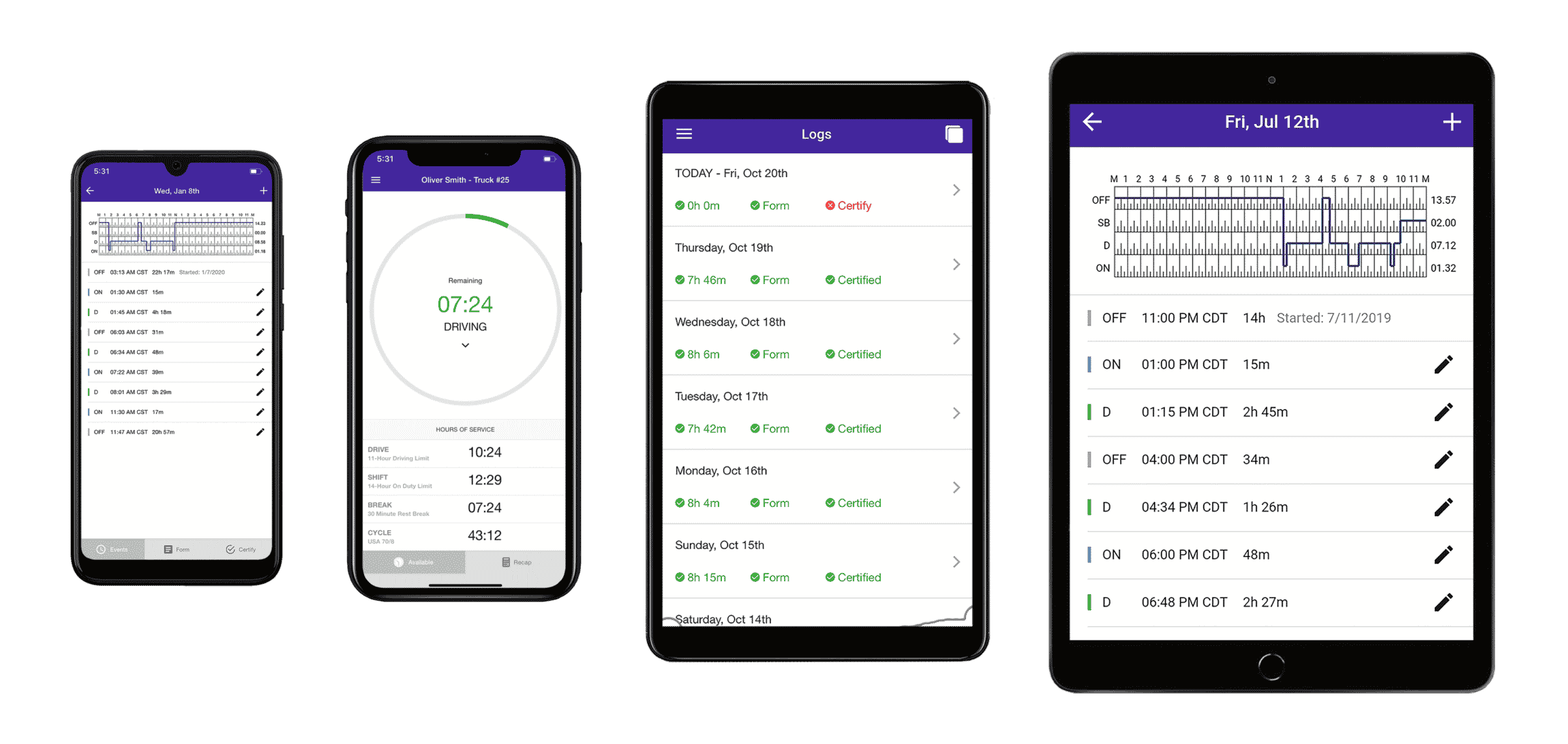 Exemptions to ELD mandate
The ELD rule enforced by DOT applies to interstate commercial vehicles to include truck, bus, and motor carrier. However, FMCSA has allowed certain exemptions to the ELD mandate. This means the exempted commercial vehicles are not required to follow the ELD rule but they should comply with RODS requirements using AOBRD. Here is the list of ELD exemptions allowed by FMCSA.
#1. Short-haul drivers: Drivers who use the vehicle within 150 air-mile radius are exempted from the ELD mandate on the grounds of being non-CDL short-haul drivers.
#2. Driven vehicle is commodity: When the vehicle is driven to be sold or shipped, it does not need to follow the ELD rules.
#3. Vehicles before the year 2000: Commercial vehicles of models older than the year 2000 are exempted from ELD policy. 
#4. 8-day logs: Commercial vehicle drivers who maintain a record of 8-day RODS or less in a period of 30 days are exempted from ELD rules.
#5. Farm vehicles: ELD mandate does not apply to the agricultural industry or livestock farms for delivering agricultural products or living breathing commodities.
Benefits of choosing HOS247 ELDs
HOS247 is a top-rated supplier of FMCSA-certified ELDs. The company already has a large base of trusted customers who rely on HOS247 for compliance and fleet management. HOS247 has achieved this position by offering some exclusive features and benefits with our solutions.
Here are some of the important reasons for choosing HOS247:
#1. A range of options: HOS247 offers a range of options to suit single vehicle owners and fleet companies. We provide with optional hardware and software to build a complete automated fleet management system.
#2. Real-time GPS: HOS247 provides an embedded or optional GPS tracking system with the ELD. This helps to enhance vehicle security and manage driver behavior to reduce fleet management costs. It also helps to increase fleet efficiency and employee productivity.
#3. Automated IFTA Mileage Report: HOS247 ELDs can also function as an electronic mileage log that automatically records the mileage per state based on engine data.
#4. Faster dispatch: Real-time telematics help to identify the location of the truck nearest to the job site to immediately assign the job. The system also helps to monitor the status of the jobs by marking them as assigned, canceled, completed, unassigned, and started. This helps in faster dispatch reducing human labor and errors.
#5. 7-day customer support: HOS247 provides active support to the clients round the clock to guide them on the usage of the ELD platform. We have an active team supporting multilingual communication with clients and help truckers to make the most out of the electronic logbook devices.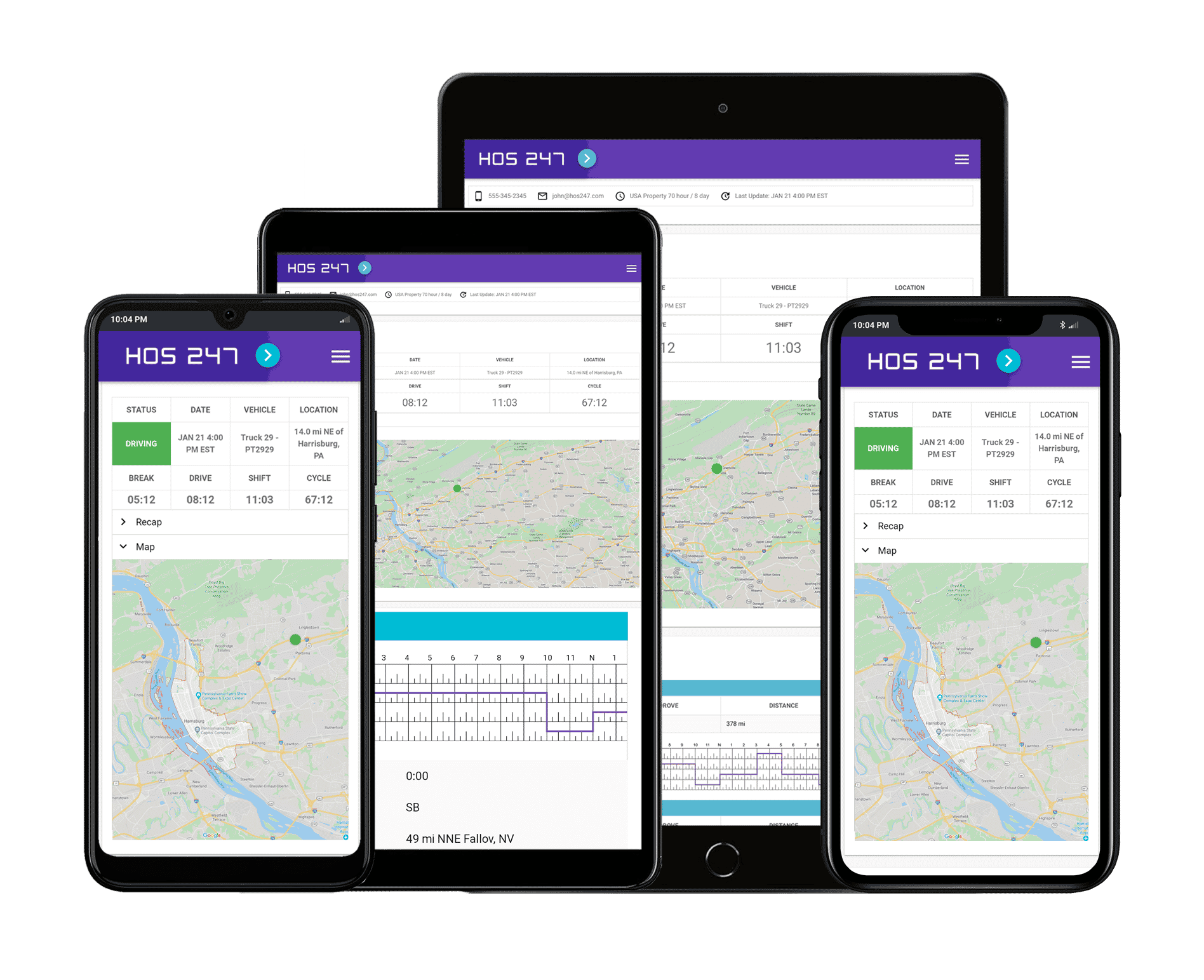 Conclusions
HOS247 is a trusted provider of FMCSA-registered ELDs in the United States and Canada. The company provides reliable fleet management services to individual owners and carrier companies through ELD platforms and GPS tracking systems.
HOS247 ELD has proven to be a safe and effective way to stay compliant. With the unique install and forget features HOS247 ELD platforms have been increasing profits for clients who use it for complete as a complete end-to-end solution for fleet management.
"Awesome. Easy to install and use. Top notch customer service! I recommend it to everyone."


"Great company to deal with. The support team is very responsive and competent. They provided a great deal of education for our company."

"Customer service is great. They helped me to set up everything and showed how to edit my logs. Thank you."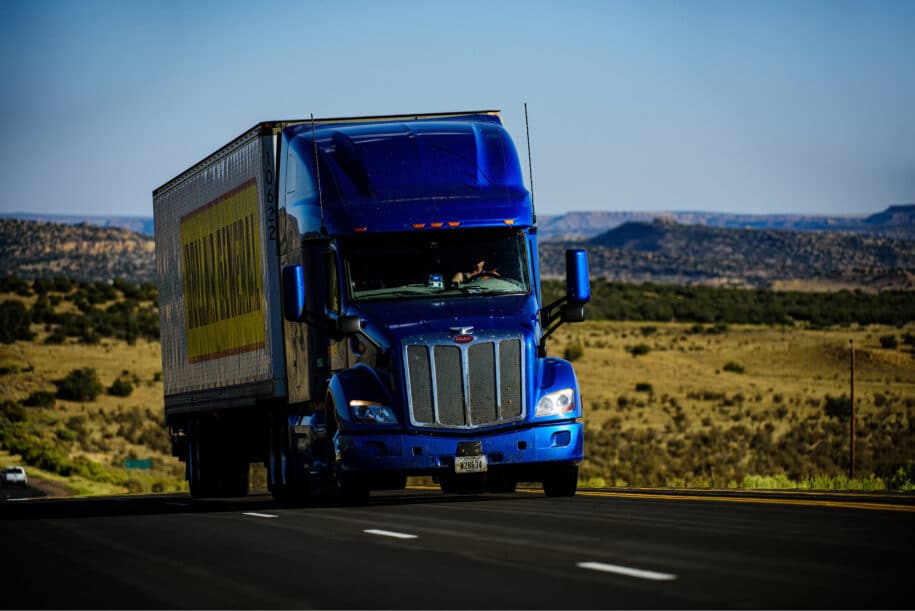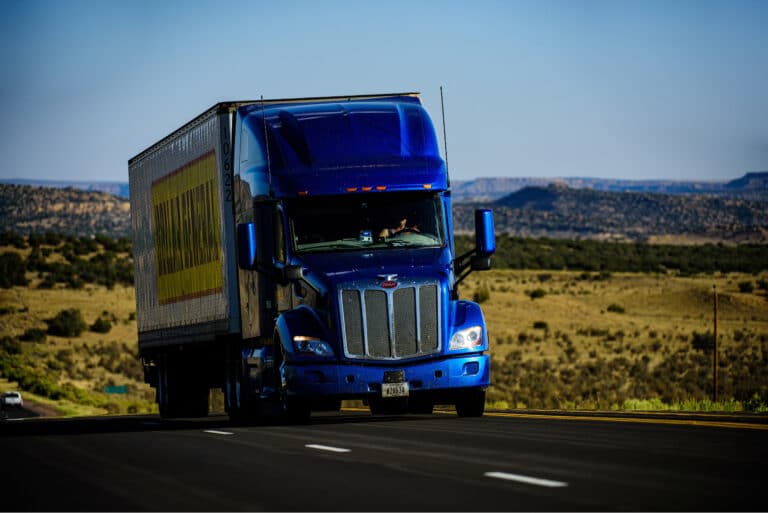 GPS Fleet Tracking Tips
If you are looking for ways to cut operational costs, increase fleet security and streamline workflows, you may want to learn more about truck monitoring systems available on the market. Enhanced with telematics technology, GPS devices for truckers allow motor
Read More »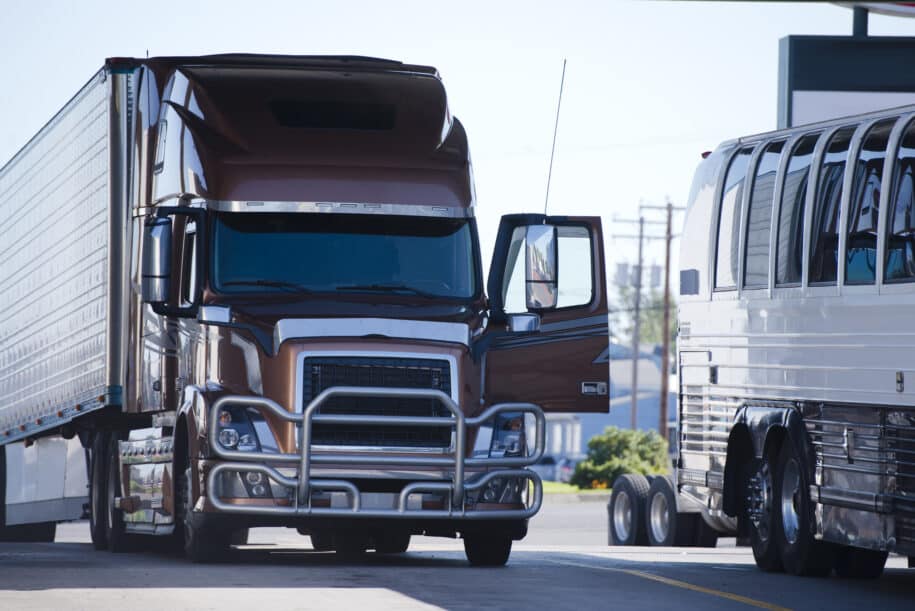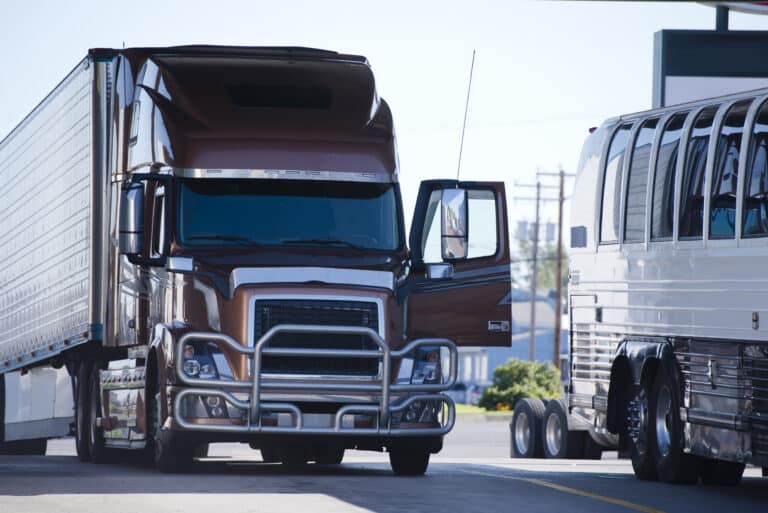 ELD Services & Devices
Since the Department of Transportation's ELD mandate came into effect, drivers of commercial vehicles have been required to use electronic logging devices to record hours of service. Choosing dependable DOT electronic log books can help carriers prevent ELD and HOS
Read More »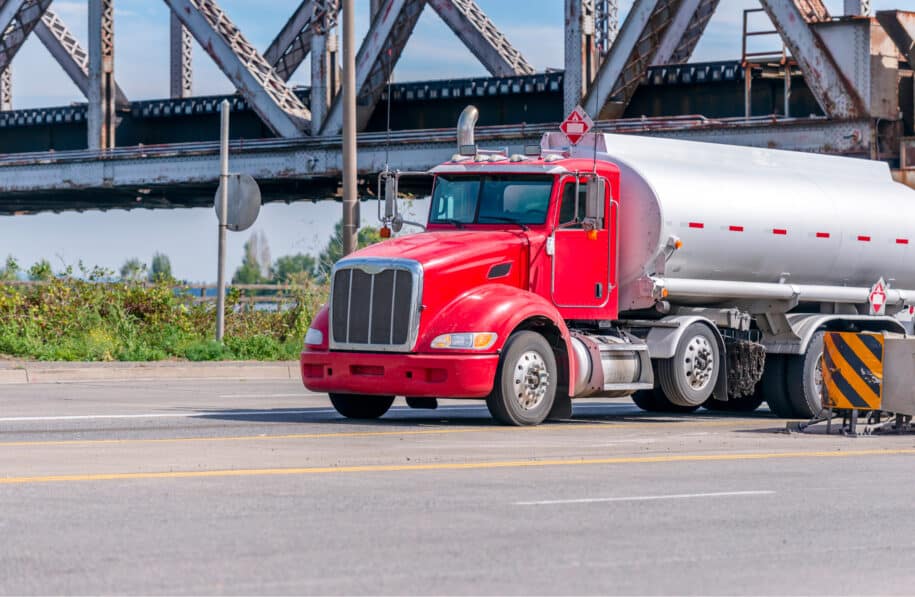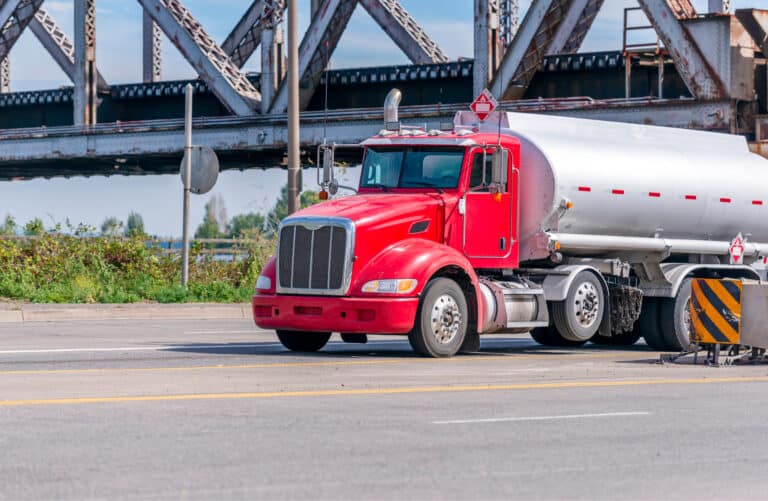 ELD Reviews
The main requirement for any elog system is RODS compliance. However, there are many other factors that turn out to be crucial when looking for a reliable provider. In this article, we discuss some situations that indicate you might be
Read More »