Beginning January 1, 2023, with full enforcement of the ELD mandate, truckers will require electronic logbooks to demonstrate compliance with HOS regulations. While compliance is a priority, finding a device with the right feature for your business can help optimize operations. This article provides a guide for carriers to choose a compliant device with an intuitive elog app.
Choosing between iOS and Android Devices to Run Elogs
An elog app is a necessary feature in an ELD solution. It helps drivers access the recorded information, manage logs and it also facilitates coordination with the fleet manager. With the introduction of feature-rich advanced electronic logbooks to the market, whether to buy logging devices that have an elog app for iPhone or Android is the common question. 
The answer to this is it really doesn't matter as long as the electronic logging system is certified. Logbook apps for both iPhone and Android can display the collected HOS and RODS data, as well as other details about the vehicle and the driver. Both operating systems help truckers stay compliant. The only determining factor is the convenience or preference of the driver. Truckers or fleet companies can buy a device with an app that works for both operating systems, so drivers can choose which one to use according to the device they are most comfortable with.
Certification of Elog Apps
First, bear in mind that the app is a part of an ELD system. Simply downloading an app can lead to severe compliance issues. When using a certified logging device, truckers can be assured that the elog app is considered compliant. The mandate states that truckers are solely responsible for choosing a device that has been certified by an approved third party. If a trucker is stopped for a roadside inspection and their logging system is found to be non-compliant, the carrier will face serious fines and drivers might be put out of service.
Elog vendors are required to submit their devices for testing from one of the accredited certification bodies. The hardware and the software are analyzed to ensure they fulfill the requirements stated on the Technical Standard. Although the ELD mandate came into effect on June 12, 2021, full enforcement has not been possible due to the lack of sufficient elog devices. The progressive enforcement period was expected to end June 12, 2022, but has been postponed until January 1, 2023 to allow time for the certification bodies to approve more devices.
Benefits of Using the HOS247 Logbook App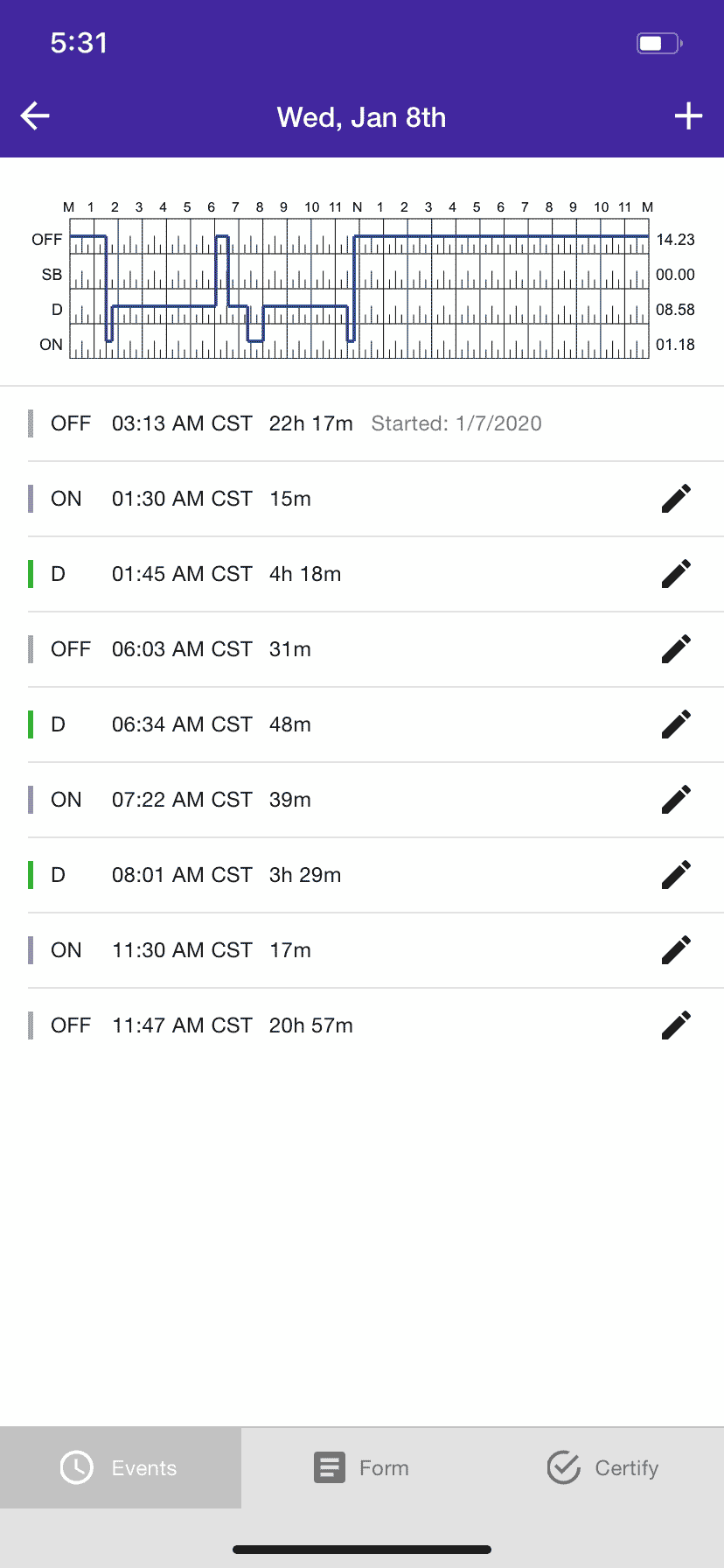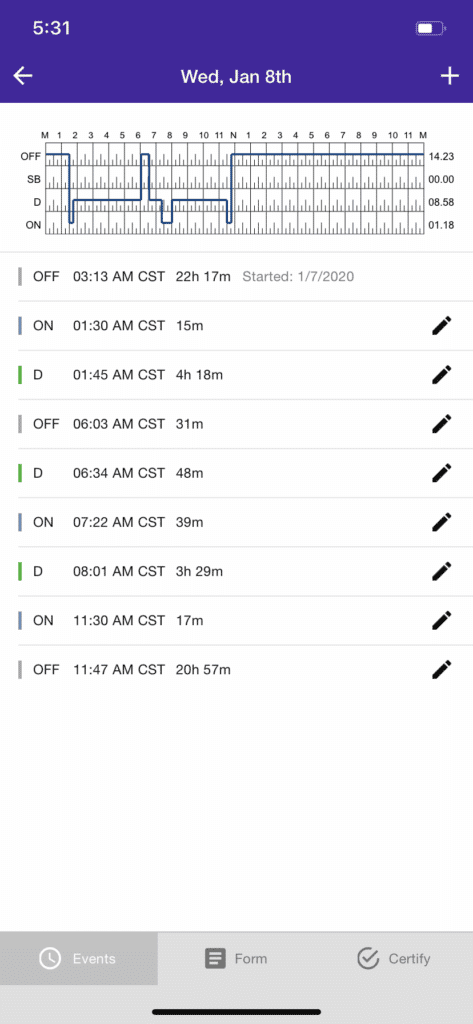 HOS247 is top-rated and focuses on providing reliable and advanced elog solutions. We offer customer support seven days a week to ensure you get the most out of your electronic logbook.
HOS247 logbooks are compatible with both elog apps for iOS and Android. Catering to a market where compliance is the main goal, we focus on user experience. With driver turnover rates rising, a user-friendly app can help make their lives easier. HOS247 elog solutions can be operated via smartphone or tablet using Bluetooth.
HOS247's user reviews and ratings on digital platforms testify to the efficiency of our solution. Real users appreciate the user-friendliness of the app, as well as the dependability and overall performance of HOS247 devices.
According to the Apple App Store, the HOS247 elog app has earned an excellent rating of 4.8 out of 5 and 4.4 on Google Play, with thousands of users posting positive reviews about it. Owners and operators have spoken about the efficient performance and reliable service of HOS247 in the reviews. All such positive reviews have made HOS247 one of the top-rated apps in the market.
Functioning of HOS247 ELDs
Electronic logbooks are designed to integrate with the vehicle and record important data like HOS, IFTA calculations, vehicle diagnostics, and more. The device connects to the ECMs or engine control module and synchronizes with the app to enable access to drivers. These devices also include an intuitive fleet manager portal to help managers keep track of the vehicles and receive alerts. The logging device is compatible with any commercial vehicles like trucks, buses, etc. 
HOS247 is a leader in offering the most reliable electronic logging solutions along with quality hardware that is easy to install and operate. If you are looking for the best elog app for your fleet, HOS247 logbooks are compatible with Android or iOS smartphones and tablets. Here is the step by step of how HOS247 logbooks work:
The hardware is connected to the vehicle diagnostic port (HOS247 supports different vehicle diagnostic port types like 6 pins, 9 pins, or 16 pins).
The hardware collects the data by synchronizing with the ECM and displays it on the app and fleet management portal.
The elog app allows specific functions to the driver while the dashboard enables better operational control from fleet managers.

Managing and Editing Elogbook Data
Logbook data can be edited in specific situations, although driving time can never be changed to non-driving time and original records are kept, not overwritten. Apart from the driver, someone authorized by the fleet company or the truck owner can also edit the data adhering to the guidelines. Editing of electronic logbook records is allowed in the following situations: 
If the logbook data has some kind of mistake that needs correction.
If some information is missing and needs to be added to stay compliant.
For example, If the driver forgets to change the duty status during non-driving time, let's say, during recess or if the driver resumes duty in the yard and doesn't change the duty status. 
Guidelines for Editing Elog Data
The CCMTA has established guidelines to edit information collected by elogs. If any of the conditions stated below are not followed while editing and annotating electronic logging device records, it might lead to compliance issues: 
Driving time cannot be changed under any condition. 
The driver or company registered personnel must add a note after editing the logbook data. This annotation should describe the reason for making such changes.
Drivers are solely responsible for reviewing the accuracy of all elogbook information and, if necessary, for making the proper changes. This means even if the registered personnel makes any edit, the driver has the final say in recertifying the logbook records.
The original data recorded by the electronic logbook has to be maintained and cannot be edited.
Advantages of HOS247 ELDs
HOS247 electronic logbooks are trustworthy, user-friendly, and complemented by active customer support. We help truckers stay FMCSA compliant while increasing the overall productivity of their vehicle or fleet. Our logbook is designed to support all ELD mandate criteria regarding RODS, including exemptions. The following are a few features and benefits that make HOS247 a great alternative to your current provider. 
Android and iOS app compatibility. HOS247 elogs are compatible with both operating systems. The device can integrate with a smartphone or tablet via Bluetooth. 
IFTA calculations. This add-on feature records distance traveled per jurisdiction along with HOS. These automatic calculations facilitate tax reports and help avoid human error and audit risks. 
Vehicle diagnostics and fleet maintenance. Track of vehicle diagnostics to facilitate fleet maintenance. The system alerts the driver in case a fault is detected in the engine. It also sends notifications to the fleet manager as a reminder of routine maintenance to prevent unexpected vehicle breakdowns. 
Idle reporting. Carriers and trucking companies often have huge losses due to fuel loss caused by idling time. Keep it to the minimum with the idling feature.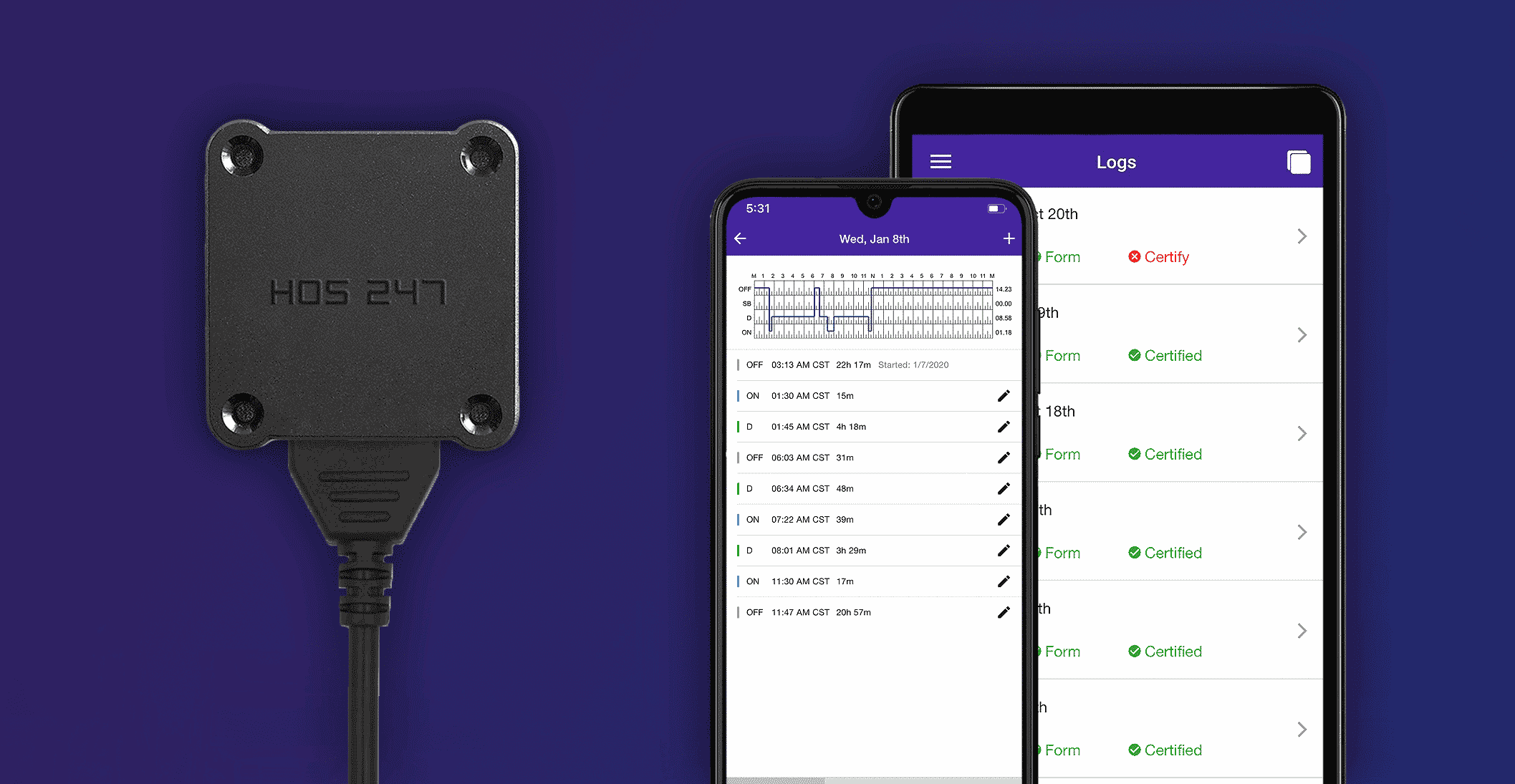 Active multilingual customer support. We make every effort to help customers make optimum use of the device. The active support team guides customers in English, Spanish, Polish, and Russian seven days a week.
User-friendly fleet manager portal. To help companies and fleet managers easily track drivers' HOS and the whereabouts of vehicles, a user-friendly manager portal is available. 
GPS tracking. All logging systems can be equipped with a GPS tracker for enhanced safety and more efficient dispatch. 
No-contract policy. HOS247 doesn't bind the customers into long-term contracts. Monthly plans can be scaled up or down, or canceled at any time.
Two-week trial. If the customer is not satisfied within the trial period, the device can be returned for a full, hassle-free refund. 
"Awesome. Easy to install and use. Top notch customer service! I recommend it to everyone."


"Great company to deal with. The support team is very responsive and competent. They provided a great deal of education for our company."

"Customer service is great. They helped me to set up everything and showed how to edit my logs. Thank you."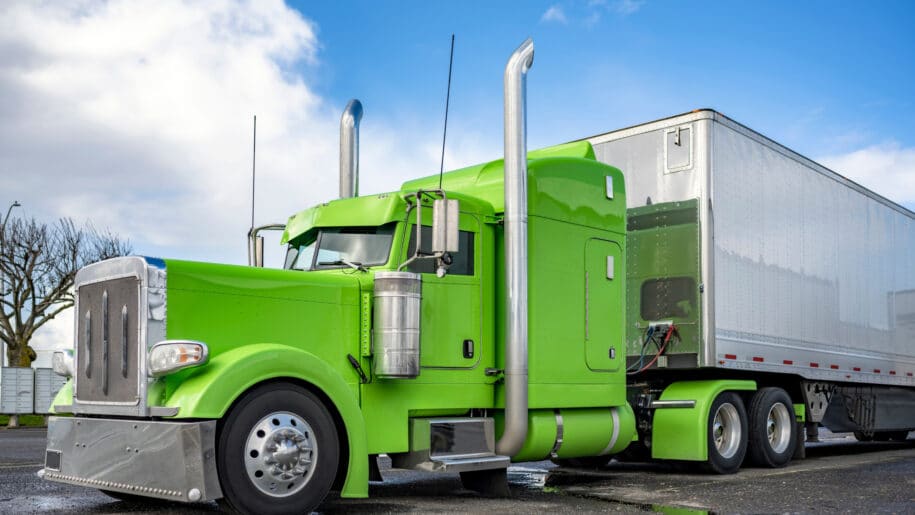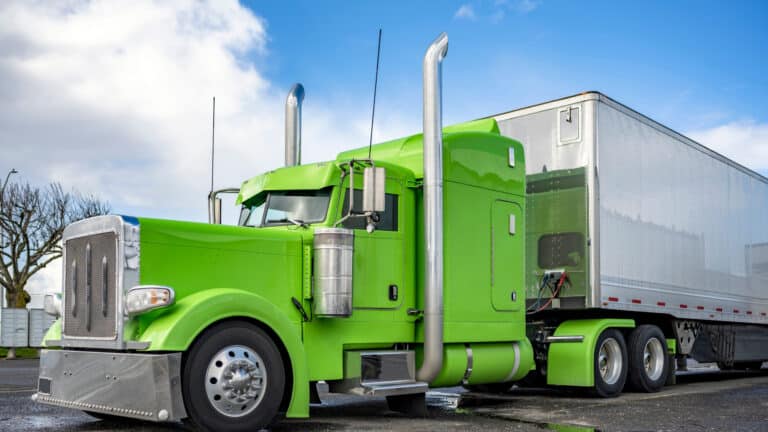 ELD Services & Devices
With the elog mandate in effect, business owners risk facing serious penalties and expensive fines for non-compliance, so the reliability of an electronic logging device has become one of the most crucial characteristics to consider. Are you a motor carrier
Read More »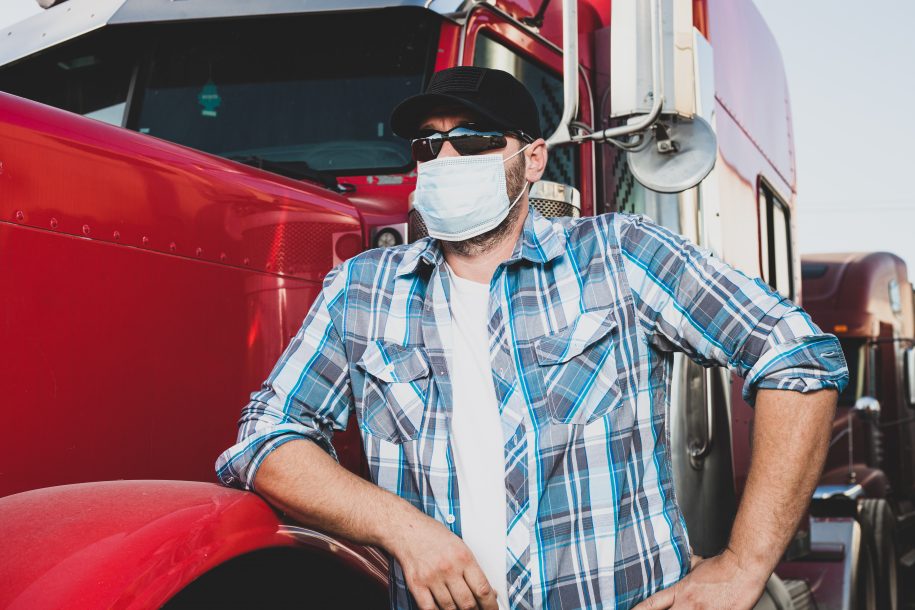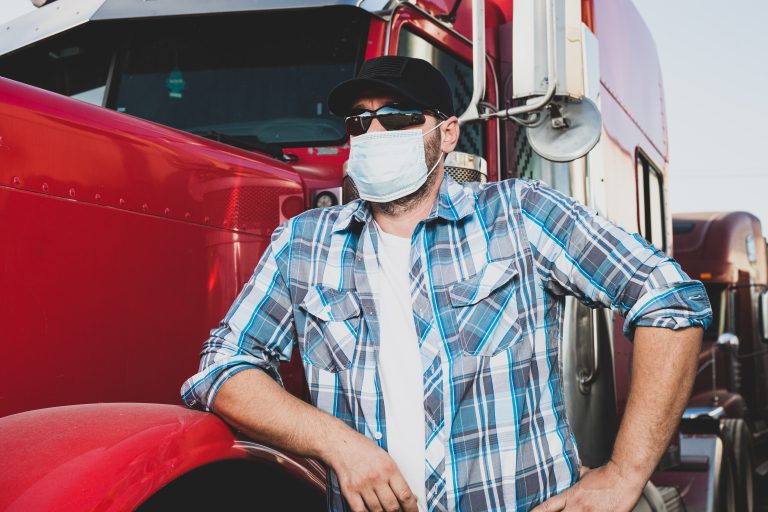 ELD Services & Devices
Semi-truck hours of service compliance is easier to achieve than ever before, thanks to reliable ELD solutions like the HOS247 logbook. The right choice of electronic logbook can help carriers and drivers avoid fines, increase fleet visibility, improve operational efficiency,
Read More »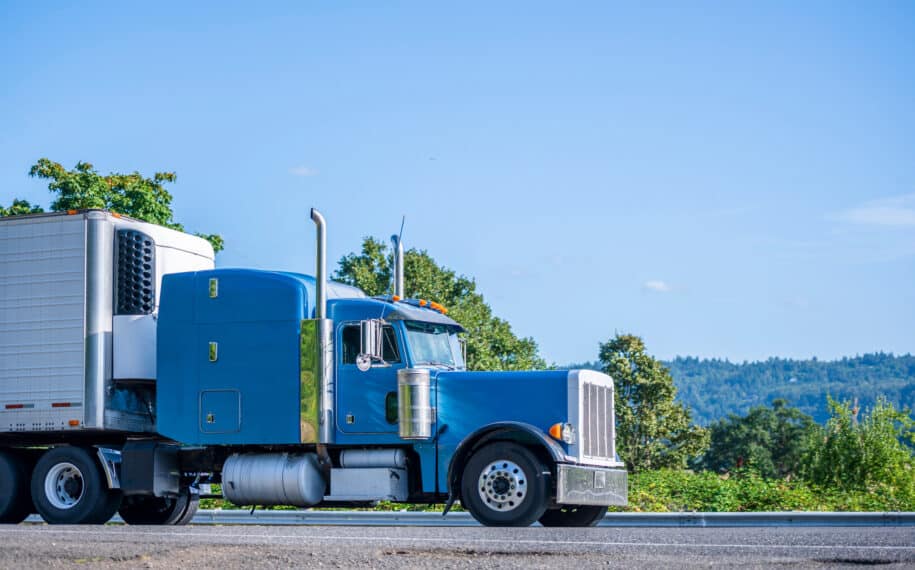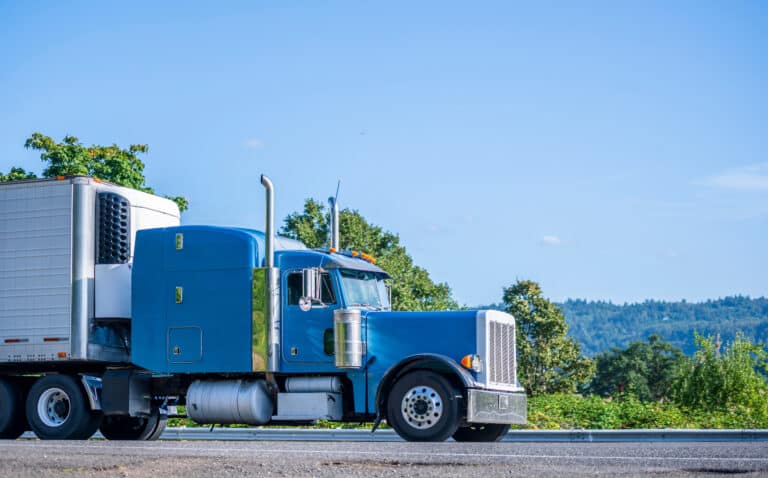 ELD Services & Devices
The Best Electronic Logbook App for Canada Drivers can simplify compliance, increase safety, and boost efficiency by choosing a reliable ELD. To find the best electronic logbook app for Canada, carriers should consider their trucking business's specific needs and select
Read More »